Chairshot Classics: WWF SummerSlam 97
Bret vs Undertaker with HBK as ref, Austin vs Owen, Bulldog vs Shamrock, HHH vs Mankind and more!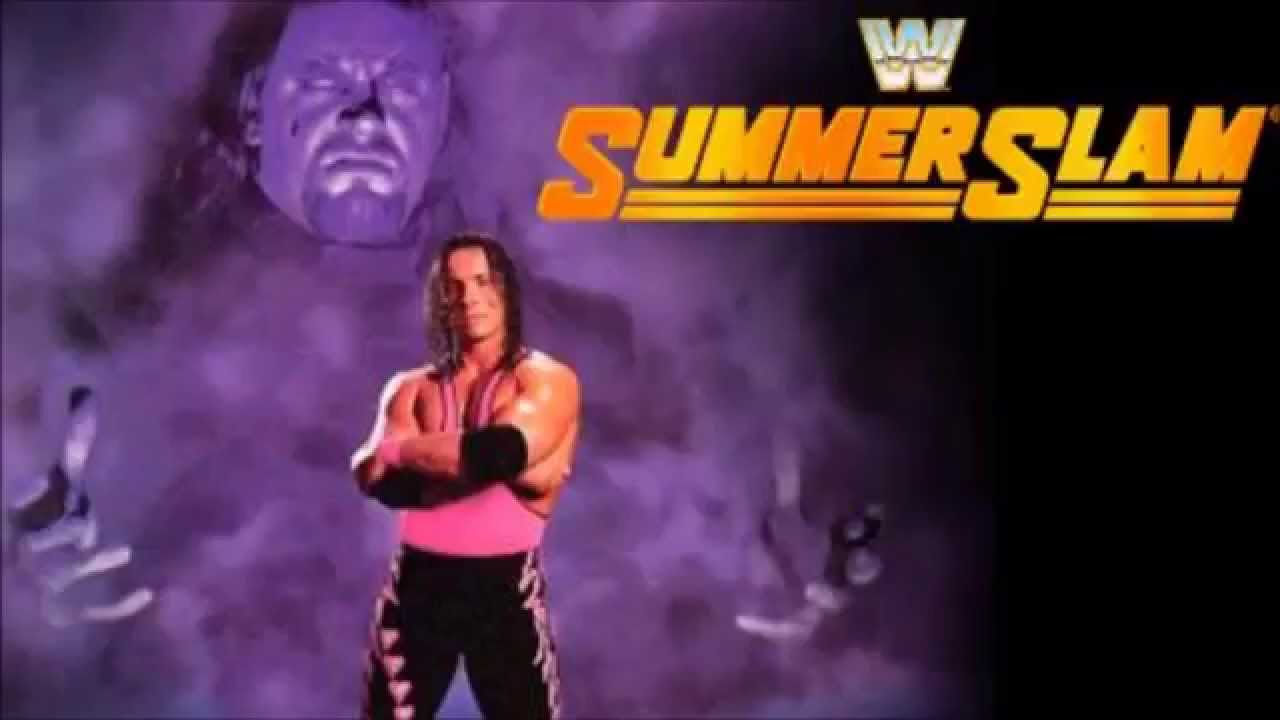 The day is August 3, 1997 and The WWF and WCW are in the middle of the heated, Monday Night Wars. We are in the midst of the WCW's 83 week run but the WWF is starting to make some noise with the "Attitude Era". The ratings leading up to SummerSlam are as follows: 7/07- RAW- 2.15 WCW-3.4, 7/14- RAW- 2.6 WCW-3.5, on 7/21 there wasn't a Nitro, 7/28- RAW-2.9 WCW-3.4.  20,213 fans are in the Continental Airlines Arena in East Rutherford, New Jersey and another 235,000 estimated to be tuning in on PPV. This is a positive for the WWF at the time, as last years SummerSlam only had 157K PPV buys. Stridex is again the major sponsor and the theme songs for the evening are "Real City" and "Queen's Finest" by Jim Johnston. This is also the first televised event in New Jersey in 8 years for the WWF. More on that later.
The show opens with the crowd standing, hands on hearts, as The National Anthem is being played. Except for Vince, who's hand is on his belly. The crowd gives a standing ovation when the song comes to an end. The narrator comes on next and tells us all about the WWF being broadcast to "more than half a billion people worldwide" each week.
The opening vignette comes on and it is one of the best that I can recall. The narrator begins with "In a perfect world there would be no villains, no conspicuous manifestations of hate. Heroes remain heroes forever." It shows this to be true, calling Bret Hart a "Fallen Idol" and "America's Public Enemy Number One." Bret is the hot heel and the heat is still there from the amazing PPV the month prior, Canadian Stampede. (More on that here) It shows the events leading to the Main Event and some of the things the narrator uses to describe The Undertaker are phenomenal. Things like "Survivor of Deception" and "Conquer of All Earthly Hell." It finishes by showing why Shawn Michaels had to vacate the Title and is the special referee in the Main Event. The narrator describes it as "Surrendering your boyhood dream to search for the Lost Smile of Youth." Even if you have no intention of watching this show, I would recommend you go out of your way to watch this vignette.
We enter the arena and the crowd is hyped up for SummerSlam "Hart and Soul". The pyro is blasting and we can see the steel cage around the ring for the first match. Vince McMahon introduces his team for the night, "Good Ole JR" or Jim Ross and Jerry "The King" Lawler. JR tells us that "three titles will be on the line tonight", as Vince introduces the first match of the night.
The "1997 King of the Ring", Hunter Hearst Helmsley makes his way to arena first and is joined by Chyna. She goes to work checking the perimeter of the old-school, blue cage as Hunter climbs the corner of it and curtsies. The crowd pops when "the demented" Mankind makes his way down the aisle and he waste no time entering the structure. As he is entering Vince tells us that New Jersey Governor, Christie Todd Whitman would join the broadcast, live, later. Helmsley doesn't waste anytime either because as soon as the bell sounds he tries to run to the door and escape. Mankind grabs the waist of Hunter and manages to make the save. He drags Hunter back in the ring by his feet and goes to work with some blows to the head. As soon as Helmsley reaches his feet he tries to escape, this time by climbing the cage, but Mankind grabs a handful of tights and slams him to the mat. The momentum is still in Foley's favor for a bit and the crowd pops after a running knee to the face of the prone Helmsley. The "BANG BANG" finger guns he follows it up with send the crowd into a frenzy. After he hits a pulling piledriver, Mankind is headed for the door to make an exit. Chyna is waiting there and keeps the door shut. The bumps in this match do not disappoint.
As the ref is having words with Chyna, Mankind raises he arm in anticipation of the Mandible Claw. When he puts the claw on Hunter the crowd is, again, going bonkers.  Helmsley manages to back Mankind into the cage and this allows Chyna to climb up and choke Mankind with a leather strap. It does break the hold and both men are on the mat. Mankind gets the advantage, after a little back and fourth, and is soon climbing the corner of the cage. When he begins to crest the top, Chyna is there waiting and delivers an ass punch. This allows Hunter to climb up and suplex Mankind off the top of the cage. The bump doesn't look friendly for either man. Helmsley goes for the exit but when the official opens it he changes his mind and instead tells him to close it. Hunter stays on the offensive by using the cage as a weapon. After a few Irish whips to the cage, he curtsies on the downed Mankind and the crowd puts the heat on Helmsley. He beats Mankind off the cage before trying to climb and escape. After one leg is over Mankind makes the diving save by grabbing the ankle of Hunter. This causes a wishbone of sorts but Helmsley manages to kick him down and send him falling to the mat. Mankind pulls him back in the ring and they exchange some moves. There is a really cool spot in this sequence when Mankind attempts to suplex Hunter but hooks his feet atop the cage instead. When he splashes into the inverted Helmsley next the crowd goes nuts. Helmsley gets his foot caught in the ropes after he and Mankind have a tightrope fight. Mankind attempts to escape through the door but Chyna is there, once again, to make the save. The shot to the head of Foley, from Chyna, really concussed him. She attacks the ref next, who is giving her the business. Chyna climbs the cage next so she can throw a chair to Hunter. Helmsley sets up the Pedigree but Mankind pulls his legs out from under him, causing his head to hit the chair. The next spot is pretty sweet. Mankind slingshots Hunter into the cage, hitting Chyna and knocking her of the cage and into the railing. The crowd is wild and they can't contain themselves when Mankind hits his patented, Double Arm DDT. Mankind makes his way up the cage and start to descend when the magic happens. I'm sure this next spot is a memorable spot in Mick Foley's legendary career. Mankind, at about two feet from the bottom, stops and removes the mask, as he is eyeing the top of the cage. He begins to climb back up and the crowd is chanting "Super Fly". The significance of this being that the very thing that made Foley want to join the business was watching "Super Fly" Jimmy Snuka leap from the top of the cage at Madison Square Garden onto  "Magnificent" Muraco. And here he is about to replicate it.
Mankind tears his shirt open and you can see a faint heart painted on his chest, an homage to his teenage wrestling gimmick, Dude Love. When Foley comes soaring of the top of the cage, to deliver the elbow, the crowd erupts. This is pure wrestling magic and what the business is all about. Mankind returns to his feet and begins to climb out but Chyna is in the ring and trying to pull Hunter out. Mankind falls from the cage and the crowd erupts as Mankind is the winner. As Mankind lays on the mat, presumably unconscious, we hear Dude Love's theme song come on. Slowly, Mankind's foot starts to tap and before long he is on his feet dancing. And Dude Love is alive. I usually try not to play-by-matches but its hard not to when there are so many great spots in a match. Every time I watch an old match between these two legends it reaffirms that moniker. This is a must watch match for an wresting fan. Match Time: 16:13
We see the Stridex Blimp in the arena before Todd Pentingill introduces NJ Governor, Christie Todd Whitman. She is joined by The Headbangerz and Gorilla Monsoon. We see a picture of The Undertaker, with Whitman, from a newspaper that reads "Whitman buries tax on wresting events". This why the WWF returned to New Jersey. This is what led to Vince calling it "Sports Entertainment", as to avoid paying a tax to the Athletic Commission. Todd thanks her for removing the tax. WWF President, Gorilla Monsoon makes her a honorary WWF Champion. The whole "Sports Entertainment" thing caused some controversy with some of the older guys, as it broke kayfabe, but it was for the best and allowed the business to grow.
Vince and JR tell us the stipulations to next match, between Brian Pillman and Goldust. If Pillman loses he has to wear a dress on the following nights RAW. Weird stuff, but what can you expect from "The Loose Cannon", Pillman. Vince introduces us to two members of the crowd, Tiger Jeet Singh and his son, Tiger Ali Singh. Jeet was a former wrestler, in mostly Japan, and once held the Asia Heavyweight Championship in NJPW. Vince says "We expect to see Tiger Ali Singh here in the WWF very soon." Ali never really panned out in the WWF even though he was with the company from 97-02. He tried to sue the company for 7 million dollars over an injury, but famed WWE lawyer Jerry McDevitt settled out of court for an undisclosed amount.
Next we see the tailgate party, that took place in the parking lot of the arena. Vince calls it a "beach party" as apparently sand was dumped into the parking area. They have various Superstars on hand for the reported "15,000-20,000" fans. I've heard that the crowd response died out toward the end of the show due to people being exhausted from the heat and booze.
---
Always Use Your Head and visit the official Pro Wrestling Tees store for The Chairshot All t-shirt proceeds help support the advancement of your favorite hard-hitting wrestling website, The Chairshot!

---
Chairshot Classics: Raw #11 (April 5 1993)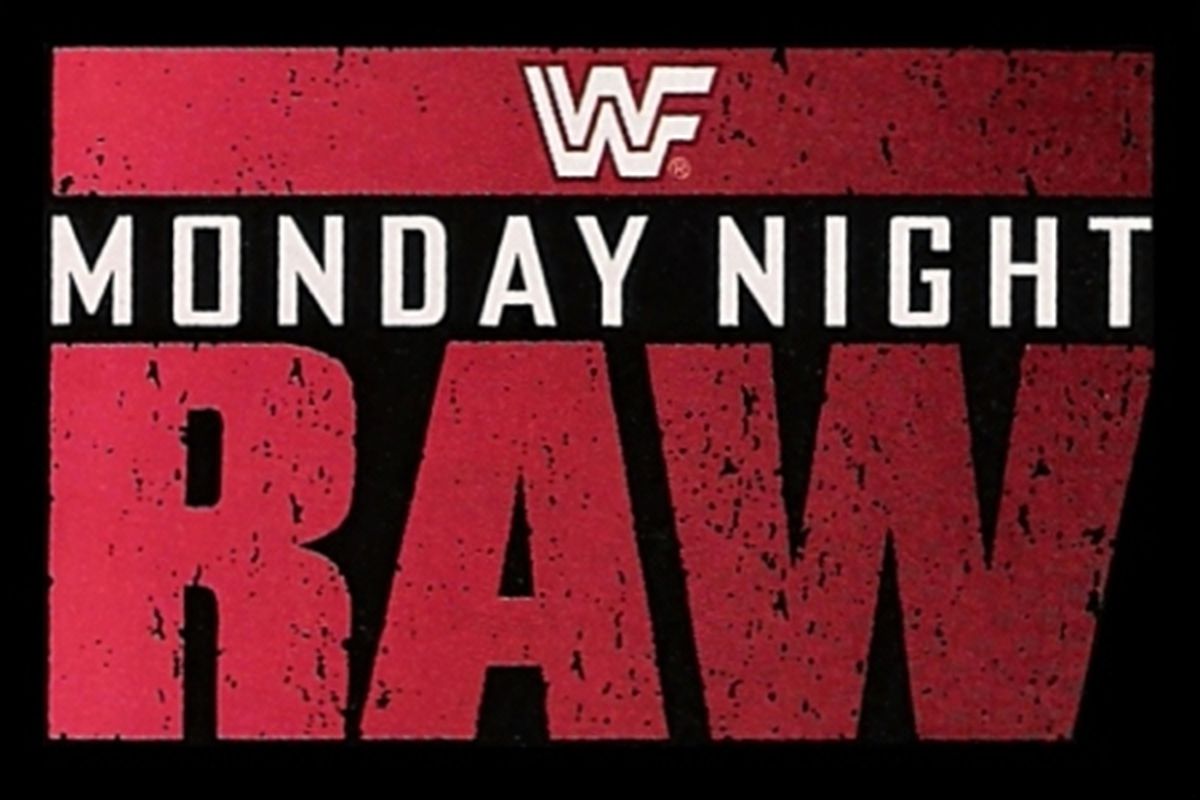 Welcome to the Granddaddy of them all in it's infancy years as we put the Monday into Monday Night Raw as we cover Monday Night Raw episode by episode. Last night (in 1993) was WrestleMania 9. Here are the results:
. Tatanka beat Intercontinental Champion, Shawn Michaels by Count Out
. Rick Steiner & Scott Steiner beat Samu & Fatu when Scott Steiner pinned Samu after a Frankensteiner
. Doink beat Crush when a second Doink hit Crush with a fake arm
. Razor Ramon beat Bob Backlund after a Small Package
. Ted DiBiase & IRS beat Hulk Hogan & Brutus Beefcake to defend the Tag Team Titles by DQ
. Lex Luger beat Mr Perfect after a Backslide
. The Undertaker beat Giant Gonzales by DQ for using chloroform
. Yokozuna beat Bret Hart to win the WWE Title after Mr Fuji threw salt in Bret Hart's eyes
. Hulk Hogan beat Yokozuna to win the WWE Title after a Legdrop Of Doom
Also, one of my colleagues was nice enough to review it so I don't have to. Here it is.
All caught up? Good. This may be the night after WrestleMania but it's not going to be the big deal that it is today. Is it any good though? One way to find out.
Raw #11 (April 5 1993)
Vince and Savage welcome us to Raw (no Bartlet!!!!!! *streamers*) and they run through some of the matches on tonight's show.
. Bam Bam Bigelow vs Virgil
While this wasn't an enhancement match, there really was only ever going to be one winner of this. To his credit Virgil got some offence in. Probably enough so he's not considered Enhancement. To make things worse, Vince and Savage spend half the match discussing the events of WrestleMania and basically ignoring this match. I know it's a post PPV Raw but they should find a way to give an equal cover to the match AND last night's show. Bigelow won this following a top rope Headbutt.
Winner: Bam Bam Bigelow
Jerry Lawler is supposed to wrestle but he decides not to as the crowd refuse to stop chanting "Burger King"
We see a backstage interview that was clearly taped at WrestleMania with Mr Fuji, Yokozuna and Mean Gene. Gene points out that Fuji is unhappy at the result of last night with Fuji feeling that Yokozuna's WWE Title match with Hulk Hogan was unsanctioned and as a result Yokozuna should still be champion. Talk about leading the witness, neither Fuji nor Yokozuna spoke a word here.
. Bob Backlund vs Kim Chee
I don't know if this is Enhancement or not. Granted that is due to my not knowing that Kim Chee wrestled. As matches go this was fairly even but I feel that, like the last match, only one was ever going to win. Backlund won with a Bridging Roll Up. Or at least that's as good as I can describe it. If you have a better name, Tweet me.
Winner: Bob Backlund
. Damian Demento vs Jim Brunzell
I thought Brunzell left years ago! Worse still, Rob Bartlett calls in. Apparently he's ran out of money and is still in Vegas. What's even odder is that I've seen WrestleMania a few times over the years and I have no recollection of ever seeing him to the point that I thought last week was HIS last week (still hopin'). This match was alright. It screams filler but that doesn't make it bad. Demento looked quite good on offence and got the win here after a Neckbreaker followed by a Knee Drop
Winner: Damian Demento
Bret Hart IcoPro ad.
Randy Savage Slim Jim ad.
We get an ad for the Encore Presentation of WrestleMania.
. Rick Steiner & Scott Steiner vs Blake Beverley & Beau Beverley
This is a better match. This match SHOULD have been the main event. This was a proper match between two name teams. Scott's power and suplexes looked good as they usually do. Beverly's slowed it down and worked on face in peril until the hot tag. Basic tag team formula but if it's not broken, don't fix it. Scott got the pin after a Frankensteiner on Blake.
Winners: Rick Steiner & Scott Steiner
The "hyperactivity" ad for Mania airs.
. Jerry Lawler vs Jim Powers
Another one sided match with only ever one winner. Not a lot I can say. It was decent, it was basic. I still say the Steiner's match should have been the main event. To prove how much of a basic Jerry Lawler match this is, Lawler won wth a Piledriver.
Winner: Jerry Lawler
We get the action figure ad.
Jerry Lawler says it's easy to be tough when you're in a seat. It looks like Savage and Lawler may have an altercation. Vince plugs Money Inc vs Bushwackers next week and we fade out.
Post Show: For a post WrestleMania show this was bizarre. The debuts, the chanting crowds, the party atmosphere that we take for granted in 2018 are non-existent here. Tat said, this was a better show than the previous ten. I don't know if it's because WWE have found the right balance for the show, if it's due to a lack of Bartlett or a lack of enhancement matches. Either way it was better and long may it continue.
Match Of The Night: Steiners vs Beverleys. Have you not been paying attention?
MVP: Bam Bam Bigelow. Vince and Savage may have ignored him but I like him
Rating: 8/10
With that I am done. I can be found on Twitter @Callaweasy2220 where I live tweet Raw, Smackdown, NXT and (when there is one on) Pay Per View. Also feel free to tweet me your opinions on the new format I've been doing for the last two weeks. Do you like it? Hate it? If you just want to talk wrestling you can Tweet me about that too.
While you are here feel free to peruse all the news, views and reviews that we at Chairshot have to offer. Maybe after reading this, you want to contribute yourself. You can find how to do just that here at Chairshot too.
I'll be back next week with the next thrilling installment of Raw so until then #UseYourHead and ALWAYS have an Angle!
---
Always Use Your Head and visit the official Pro Wrestling Tees store for The Chairshot All t-shirt proceeds help support the advancement of your favorite hard-hitting wrestling website, The Chairshot!

---
Chairshot Classics: NWA-TNA #6 – July 24, 2002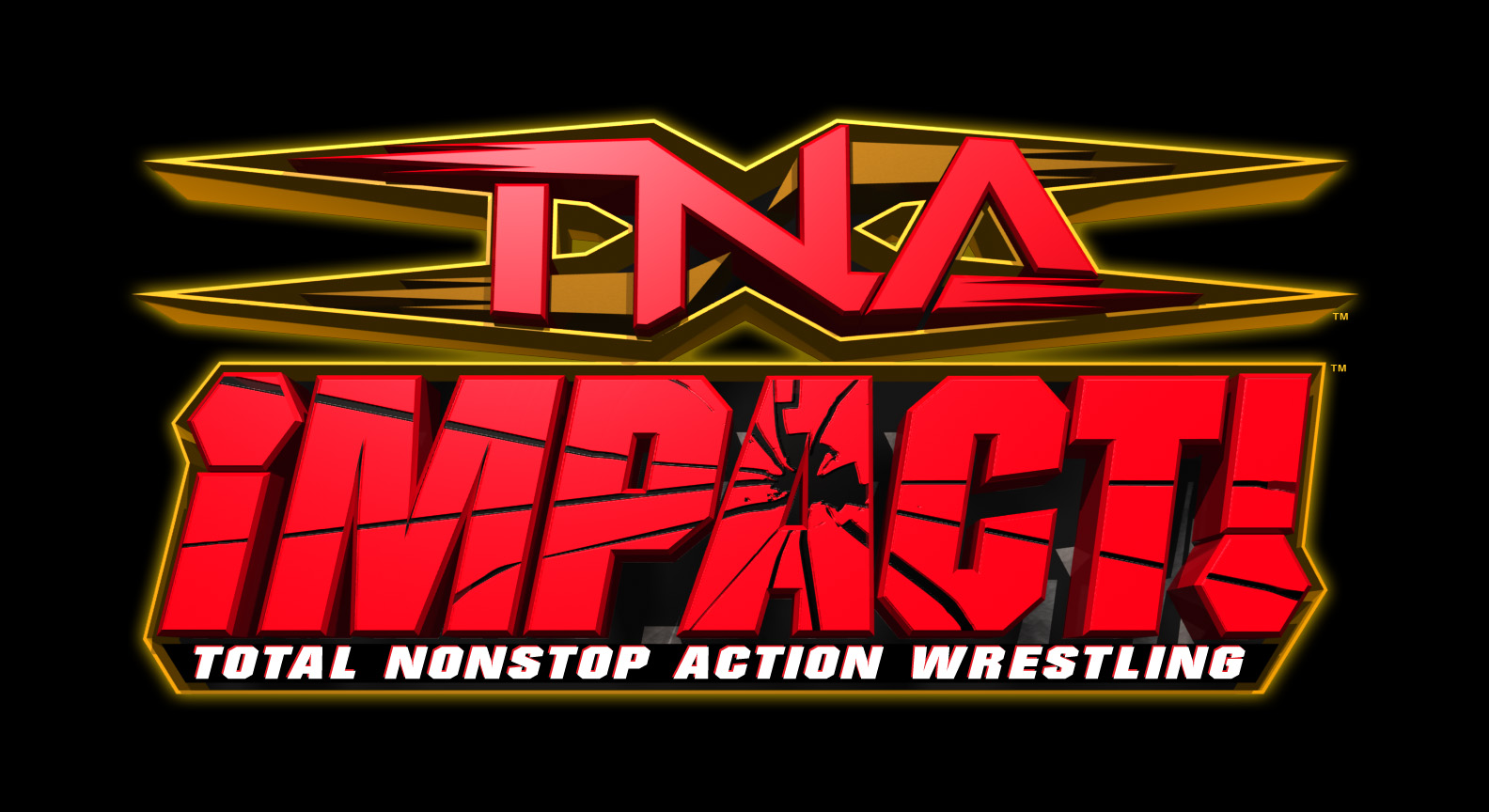 This week, TNA will be dealing with the aftermath of last week's shenanigans, including Jeff Jarrett's somewhat understandable anger at his treatment by NWA leadership. Sabu will have his one-on-one match with Ken Shamrock for the NWA World Heavyweight Championship, AJ Styles and Jerry Lynn will have to try and put their differences aside in order to hold on to their Tag Team Championship. Plus, James Mitchell and his minions are running loose. This is also the first TNA to come from the Asylum of the Tennessee State Fairgrounds. So, let's see what's going on!
Opening
This week's show opening is a definitely scaledown from previous shows: No opening montage, no pyro, the Asylum reminds me of old episodes of the territory shows, which is actually very refreshing.
We start at ringside where Jeff Jarrett is mad as hell and not going to take it anymore. He's attacking the security guards sent to make him leave with a steel chair. Jarrett basically says that he's done talking, his silence will be deafening and will consist of raw violence, because that's worked so well up to now. He demands that Shamrock comes out with his (Jarrett's) title or there's going be bodies laying out around the ring. He then says that he's been making his case for five weeks that he should be NWA Champion, but people aren't listening. He basically threatens to hold the show hostage until he gets the title shot he was robbed of last week by NWA leadership.
We go backstage where Security is surrounding Shamrock, presumably to keep him from going out to confront Jarrett. Shamrock's cooperation lasts about two seconds and then he's taking out the security guards, except for one big, blond guy who seems to be the only security guard who knows what he's doing, but he also gets his butt kicked.
Bob Armstrong and someone who looks like one of the Harris Brothers (DOA in WWE) are trying to calm Shamrock down, but step aside once its clear that he means business. Shamrock then locks Armstrong and Harris in the room and heads to the ring. Some unknown musclehead demands to know what's going on and Shamrock tells to be sure that no one leaves the room or gets inside.
Back in the ring, NWA Vice President, Bill Behrens, who has been constantly trying to put out the Jarrett wildfire with a garden hose, decides to try gasoline instead. He suspends Jarrett for sixty days due to Jarrett's actions over the last few weeks, ignoring the fact that Jarrett's actions were a reaction to the NWA's treatment of him, justified or not. He also tells Jarrett that he can leave under his own steam like a gentleman or be dragged out by security, apparently not realizing that his crack security team has been taken out by Ken Shamrock.
Jarrett's reaction to this latest BS, is to whack Behrens upside the head with the steel chair, to the joy of the crowd. Shamrock comes out and a fight breaks out. Since Security is a little preoccupied, a couple of guys from the locker room come out to try and restore order. Jarrett uses the distraction to nail Shamrock with the steel chair. Before the babyface enforcers can do anything, Lawler and K-Krush come to Jarrett's rescue. Jarrett says something to Tenay, but it's hard to understand what he said.
While order is being restored, we get a rundown of tonight's card. Again, Tenay talks about Jarrett's disdain for authority, while ignoring the fact that Jarrett has a very good reason to be upset considering that the NWA officials have seemed to go out of their way to screw him over for expressing his opinion and not sucking up to them. Last week's arbitrary revoking of his #1 Contender match is a good example.
Amazing Red vs Lo Ki
Amazing Red comes out to a minimal pop. Lo Ki gets a better pop, but he looks like he's in a bad mood.
This match was very fast paced, but not a lot of wrestling, in my opinion. This was Amazing Red's TNA debut and it's easy to see why he became a staple of the X Division for several years and actually seems to have Lo Ki's number, but Lo Ki gets his game together.
Have to say that Red loses some badass cred when Lo Ki kicks off his bandana and he's revealed to slightly resemble Carrot Top.
Ferrara makes a comment that this match resembles a Jackie Chan movie and I have to agree to a point.
Lo Ki hits the Ki Krush and gets the three count.
Winner: Lo Ki by pinfall
Comment: I think I would've liked this match more if it hadn't seemed like such a spot fest. There was very little actual wrestling and just a lot of kicking and flips.
We still have the dancing girls, but they're a little more dressed than last week.
Goldilocks is trying to keep up with Jarrett who is trying to get Shamrock's friend to let him into where Shamrock is, but Muscles isn't having it, but Jarrett doesn't care, but backs off for now.
Hot Shots vs James Storm and Chris Harris
 Hot Shots are out first to an okay pop, they're still pretty generic looking and the crowd doesn't seem terribly impressed. One of the Hot Shots gets on the mic and says that, and I quote, "We're pricks, we're proud, and we're protruding".
Storm and Harris, who really should be in the Tag Title hunt, get a huge pop.
In an earlier interview, it's revealed that the Hot Shots are the ones that jumped Storm and Harris in Episode 3, not the Rainbow Express or the Dupps. This doesn't make any sense to me sense the Hot Shots weren't part of the show that night. Anyway, Storm and Harris vow to teach the Hot Shots a lesson. Storm is acting goofier than a pet coon, to quote JR, and it seems to be getting on Harris' nerves.
Back to the ring, the match has already started, and the Hot Shots are already trying to bail out, but Storm and Harris aren't having it.
Apparently, Tenay doesn't buy the story of the Hot Shots taking out Storm and Harris either, but Ferrara points out that the absence of Storm and Harris opened the door for the Hot Shots to get a match on PPV.
Harris is taking care of business and tags in Storm but Hot Shots keep him from getting into the ring and a fight breaks out outside. The Hot Shots are dominating Storm, but Storm refuses to stay down.
The Hot Shots are playing arrogant heels very well, problem is that they're so unknown that no one really cares. Hot Shot #2 misses the moonsault but hits Storm anyway, but Storm is still able to tag in Harris.
Okay, whatever Storm was smoking, drinking, or rubbing into his belly seems to have worn off because he's all business. Harris hits a Northern Lights Suplex for the three.
Winner: James Storm and Chris Harris by pinfall
Hot Shot #1 attacks them both from behind and take them both out.
Comment: That was a pretty good match. I hate how Storm was being portrayed in the earlier interview, but the match was good.
Backstage, the long-suffering Goldilocks is with the trainers, working on Ken Shamrock, to make sure he'll be able to meet Sabu later in the evening. Shamrock seems to be groggy, but that only lasts a few seconds. He grabs the trainer and demands to know where Jarrett is, when the trainer can't answer that question, Shamrock loses it.
Apolo vs Brian Lawler
 Apolo is out first to a good pop. Lawler is out next to a pretty good pop. He's not dancing around like he was last week and seems to have embraced toning things down, though he still hates hearing 'Jerry's Kid' from the crowd.
This match is a real contrast in styles and personas, but it's pretty good, at least so far. Apolo is dominating the match, but Lawler keeps coming back. Apolo is a beast, and I mean that nicely. He's got a good look and can go in the ring. For all his whining about his father, Lawler seems to be taking moves out of his dad's heel playbook.
After some 'eh' back and forth, Apolo goes for the kill, but Lawler counters. Lawler got his lip busted but doesn't seem to mind it too badly. He still wastes too much time dancing, which you shouldn't do with someone like Apolo. Lawler's time-wasting costs him, Apolo does a quick roll up for the victory. Lawler can't believe it and goes to the commentators, who try to explain what happened, but Lawler is livid and goes after Don West. Since there is still no security, the only people to help West are Tenay, Ferrara, and some other guy at ringside.
Winner: Apolo by pinfall
Comment: I was 'eh' on this match. It was good, but it seemed like a waste of both guys, who really didn't benefit from any part of the match.
K-Krush is out to a mixed reaction. We get a recap of what K-Krush did to Norman Smiley, which is disturbing in any circumstances, but especially in the South. We also are shown him doing the same to Scott Hall.
K-Krush seems to have no remorse over what happened. He says his name is 'The Truth'. Okay, that's easier to type. He says that 'They' gave him the name 'K-Krush' and he won't be 'Their' puppet any more. The crowd seems torn on how to react. A lot of people are supporting Truth, but just as many want him to shut up.
Truth says he doesn't abide by 'Their' rules and it's all about the truth. He still won't come out and say that the NWA won't put the title on him because he's black, but he invokes Al Iverson, OJ Simpson, and Mike Tyson, saying that they are all great men kept down by 'Them', rather than by their own actions, and all of them are African-American athletes who had trouble with the law.
This crowd is getting nasty and the situation is saved by Monty Brown, who is completely over this. Truth looks really scary and isn't backing down, so Brown MIGHT want to watch his step.
Brown talks about his accomplishments, which were a distant memory in 2002 and says that 'They' helped him accomplish his goals. He then tells Truth that maybe the problem isn't 'Them', maybe the problem is that Truth isn't as great as he thinks he is. Them's fightin' words, as my grandfather would say.
Truth is looking increasingly crazy and pissed off, which could be bad for Brown. He tells Brown that he doesn't have a problem with him (why don't I believe that), and that Brown isn't the one Truth has a problem with. Brown's got his own bills to pay and so does Truth. He then tells Brown to take his selling out, Uncle Tom (DUDE!), ass out of Truth's ring.
The crowd goes ballistic, and so does Truth, who takes quick advantage of Brown's shock to attack him. Brown quickly regains his bearings and the fight's on. Brown hits the Alpha Bomb, but this issue is just getting started.
We get a recap of the Jerry Lynn/AJ Styles issue right before their tag team match.
We get a pre-match interview involving Mike Tenay. Both guys own up to their issues with each other, but they seemed to have declared a truce and are trying to work things out, but there does seem to be some remaining tension, and considering that they've spent the last two weeks beating each other up as often as their opponents, this truce seems shaky at best.
NWA Tag Team Championship Match: AJ Styles and Jerry Lynn vs Flying Elvises
 Flying Elvises are out in full. Jorge Estrada and Jimmy Yang are going to be the ones competing this week, Sonny Siake is there to run his mouth. The champs are out to a great pop.
Unlike the Amazing Red/Lo Ki match, this is NOT a spot fest. There are a lot of spots, but there is actual wrestling in this. Lynn's veteran experience is really on show here and the champs make a good show of working together in the early stages of the match.
This match is very fast moving, so it's a little hard to keep up with but it's still a really good match. These four guys are really good, it almost looks like they're dancing with each other.
Finally, the Elivses get tired of being good dance partners and start playing dirty, which is easy for them since they have the numbers' advantage. Styles is taking a classic buttkicking, but he's giving as good as he gets, but he's also making the Elivises look good.
Lynn finally gets tagged in and starts cleaning house. It LOOKS like a three count got broken up too late by Yang. Lynn calls on Styles to hit a move to take the Elvises out, but the Elvises get out of the way and Styles hits Lynn, which busts Lynn open, probably due to Lynn overblading a little.
Elvises are going after Styles, but I don't think Styles is the legal man. Finally, Lynn gets the pin due to the ref actually remembering who the legal guys were.
Winner: Jerry Lynn and AJ Styles by pinfall
Styles apparently thought he was the legal man and is pissed that Lynn 'stole' the pinfall from him and leaves. Guess they're still working on things.
Comment: That was a much better X Division match than Lo Ki and Amazing Red. Glad the storyline of Styles vs Lynn was advanced and that the Flying Elvises got some ring time.
Coming back from commercial, there's a guy sitting in a mismatched 1970s looking living room suit that looks like it came from a garage sale (which, given that it's summer in Tennessee, is probably very likely).
A close up reveals that our friend is revealed to be the notorious (and notoriously bad) Disco Inferno (Jeez, they were desperate for cheap talent). Disco's got a new haircut and isn't dancing, thankfully. He brags about his win/loss record and how great he is. No man is an island, but any man can be a delusional idiot, apparently.
Disco seems to be confusing his accomplishments with ones that anyone gives a damn about, before trashing Nashville, which really sets the crowd off. Disco keeps on talking and pissing people off. Apparently, his new goal in TNA is to help people. He wants to help Ken Shamrock get a personality and he wants to help Jerry Lynn get some cosmetic surgery. He compares himself to 90s talk show hosts: Sally Jesse Raphael, Jerry Springer, and Montel Williams. He's going to his own segment called 'Jive Talkin' (Oh boy).
Backstage, Ken Shamrock meets up with his musclehead friend, who warns him that Jarrett is looking for him. Shamrock replies that Jarrett better pray that he DOESN'T find him.
Simon Diamond and Johnny Swinger vs Monty Brown and Elix Skipper
Diamond and Swinger are out first to a minimal pop, though they're apparently ECW alumni. Monty Brown and Elix Skipper get a slightly better pop. Tenay poo poos Skipper's CFL career while bragging about Brown's two Super Bowl trips.
Anyway, this match was okay. Skipper and Brown were actually a pretty good team with a contrasting look and styles that worked for them, but Diamond and Swinger weren't slouches either.
Skipper is really good, but some of his stuff looks like he hurts himself just as much as the opponent. Brown gets tagged in and starts kicking some ass. An attempt by Skipper to help Brown out ends with Skipper nailing Brown, and Skipper getting nailed with Diamond and Swinger's finishing move, but since Skipper wasn't legal, they can't get the pin. Brown hits the Alpha Bomb on one of his opponents and gets the pin.
Winner: Monty Brown and Elix Skipper
Things change when Truth does and run in and chokes Brown with his belt. Apparently, Skipper was in on this ruse, because he leaves Brown to his fate.
Comment: That wasn't an awful match. If not for what happened with Truth, I would've said that with a few more matches to iron out the kinks, Brown and Skipper could've been a real force in the tag division.
Backstage, Goldilocks is stuck trying to get an interview with the Dupps, minus Fluff, but she warns them that if they start anything, she's leaving. For some reason, Blond Dupp's mouth is bleeding. He starts by saying that pink is his favorite color. Goldilocks figures she knows where this is going and starts to leave but they don't let her. Finally, Hat Dupp says that the real problem is that they don't have a match tonight and Hat left Fluff with Pop Dupp, which is apparently not a good thing for Pop, Fluff, or the sheep (EW!!!!!!!!). Blond Dupp has an idea, apparently, all you have to do to get a match is to bump into someone. They then start 'bumping' into an increasingly pissed off Goldilocks, who is stuck between them.
Goldilocks has finally reached her limit with this crap and warns Hat Dupp that if doesn't get his hands off her breasts, he's going to be singing soprano (Tell em Goldilocks!). Realizing that they aren't going to get a match with Goldilocks, Hat Dupp gets the brilliant idea of bumping into a guy instead. So, Blond Dupp sends him after Shamrock's musclehead friend, who is still guarding the room where NWA security is being held. Not surprisingly, Muscles is not impressed, or happy, with this plan and it looks like Hat's going to get his match.
Hat Dupp vs Ian Harrison
Okay, this is apparently NOT the scheduled match, but the Dupps have wood and Borash is smart enough to not argue with them. Apparently, the Dupps don't know who they just picked a fight with, they want him introduced as 'Musclehead guy from the back' and Borash just goes with it.
Okay, Muscles' REAL name is Ian Harrison, he's a professional body builder who has won or placed in several bodybuilding competitions and he's known as the 'Iron Brick' in his native England. Basically, the WORST guy to pick a fight with. Considering that there's been no mention of Harrison being anything BUT a body builder, this is either going to be fantastic or an absolute trainwreck.
Hat gets the jump on Harrison and this thing is on. Harrison seems to have some basic wrestling moves knowledge, but he's going to need some work, and by some, I mean a lot more than whatever he's gotten so far.
Okay, whatever they're planning for Harrison just got declared DOA. Hat took him down with two elbow shots.
This match isn't great. Harrison should've already crushed Hat to pulp and, instead, Hat is managing to get in a lot of offense. Granted, Harrison is clearly out of his element and Hat's doing his best, but this is just 'bleh'.
Finally, Blond Dupp does a run in and Harrison gets a DQ victory. The Dupps try to attack him with their might boards, but the boards meet a tragic end when Harrison snaps Hat's board over his knee. At this tragic calamity, the Dupps run for higher ground.
Winner: Ian Harrison by DQ
Comment: On a scale of one to ten, that was awful. I hope they weren't planning on making Harrison into a monster wrestler, because that isn't how you do it.
Backstage, Jarrett is hellbent on getting HIS title. Since the Dupps got Harrison out of the doorway, he can now let the security guards, Bob Armstrong, and one of the Harris brothers out. Apparently, Shamrock's already in there and a fight breaks out. Thankfully, there's a room full of pissed off security guards to break things up. Finally, the Harris brother that was locked in all night tells Shamrock to go take care of his title and security's going to handle Jarrett, never mind that Shamrock's the one who locked them in all night.
NWA World Heavyweight Championship Ladder Match/Submission Match
Ken Shamrock vs Sabu
Sabu is out first to a great pop. For some reason, Sabu's headgear is an American flag. We get a recap of last week's ladder match. Shamrock gets a good pop, but this mix of gimmick matches is not giving me a lot of confidence in the quality of this match because it makes absolutely no sense.
This match isn't great. It's better than some of the matches we've seen tonight, but it isn't the best. Sabu is a very odd pick for an NWA Title match because he's not really that good of a wrestler, though he was matching submission holds with Shamrock. The ladder is only featured in a couple of spots, this is another excuse to have Sabu be Sabu and the opponent and stakes are a distant second.
Finally, Shamrock goes to retrieve his belt, realizing that Sabu is not going to submit and gets it in the easiest retrieval in history. While he's trying to get the belt unhooked, the lights go out. When the lights come up, Malice slides into the ring and attacks Shamrock, chokeslamming him off of the ladder. Malice then climbs the ladder himself and takes the title. Never mind that he was not a competitor in this match, and therefore, has no right to the title.
Tenay suddenly remembers that Jarrett vowed to leave with the NWA title and hints that Jarrett might be behind this, which would be a pretty stupid thing for Jarrett to do, considering how treacherous James Mitchell and his New Church are.
Winner: Even though Shamrock had the title and had it pretty much unhooked, the match is declared a no contest due to the run in and confiscation of the title by Malice.
Comment: What did I just sit through?
Overall Comments
So, how was the first TNA from the Asylum? It was okay. The matches were lackluster at best, except for a few bright spots, but the bigger story is the reset of TNA. This show was very scaled down, no pyro, or fancy stuff, much more reminiscent of how wrestling was in the 80s.
As far as storytelling, someone seems to have realized that a show based around stuff that was too trashy for the Attitude Era was probably not the best storytelling model. The storylines were taken back to basics and the other…stuff, the women who couldn't wrestle, and the little people, were taken out. Even the dancers were more covered and not gyrating as much.
My issue with how Goldilocks, as the only woman in TNA, was treated and is still there, but in the one questionable situation that really arose, she was allowed to stand up for herself, which I did like.
The one situation I was extremely uncomfortable with was the K-Krush/Truth thing. I found the not quite calling the NWA racist while whining about racism a little hard to swallow and the hanging black men by the neck in the ring was disturbing on way too many levels to go into here, but especially to do this in the South, as was Truth calling Monty Brown an 'Uncle Tom'. Someone needs to put the brakes on this or they're going to start having big problems.
The NWA title situation needs to change desperately. I don't want to say that Ken Shamrock is a bad champion, but his booking and the way the NWA title is being used is ridiculous, and tonight's title match was a prime example. It was like they didn't want to do another ladder match but didn't want to make the match appear stacked in Shamrock's favor, so they tried to do both and just created a big mess. The run in by Malice just added stupidity to the equation, though the hint that Jeff Jarrett masterminded the whole thing is at least an interesting theory.
Speaking of Jeff Jarrett, the confusing way he's being booked is looking like they're trying to recreate Austin vs McMahon, only it's going to be Jeff Jarrett vs the NWA and it's not working, mainly because Jarrett's persona is too different from Steve Austin's to make it work the way Austin vs McMahon did, plus the NWA people he's up against are way too boring to be good Vince McMahon stand ins. Jarrett has proven to have the stuff to be the guy to build a brand around, but he needs better people to butt heads with to make this work.
Stinkers: Ian Harrison vs Hat Dupp. I don't know what they were planning to do with Harrison, but whatever it was failed spectacularly. Shamrock/Sabu is a close second.
Snoozers: Apolo vs Brian Lawler. It was an okay match, but it really didn't do either man any favors.
Match of the Night: Lynn/Styles vs Flying Elvises. This was about the only match that was actually worth watching again.
Final Thoughts: This was a rough reset of TNA, but I do think it shows some promise overall with a little more work on match quality and storytelling.
---
Always Use Your Head and visit the official Pro Wrestling Tees store for The Chairshot All t-shirt proceeds help support the advancement of your favorite hard-hitting wrestling website, The Chairshot!

---
Chairshot Classics: WWE SummerSlam 2015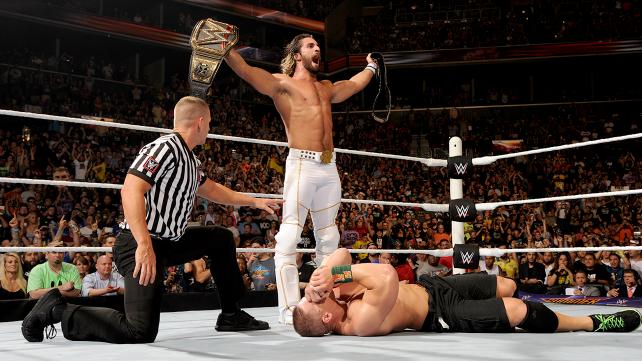 Open: Our host for the evening is in the ring, Jon Stewart. He welcomes us to SummerSlam, here in Brooklyn history will take place. Stewart says he spent the last 10 years in politics, so it's great to be back in reality. The performers tonight respect the audience unlike politicians. He talks about The Streak, stating he's still upset about it and he wants to tell Brock how he feels. Tonight he wants to interview Brock Lesnar, but he's a small, weak man and he needs some help. Stewart introduces his 'back-up' for the night, Mick Foley. Mick takes the opportunity for a cheap pop, then tells a story about a phone call with Jon, explaining he thought Stewart wanted help interviewing The Rock until a couple minutes ago. Foley says if he had known it was Brock, this conversation wouldn't be happening, claiming he's terrified of The Beast. Stewart references Hell In A Cell and how he took a beating like none other, Foley reminding him it was 17 years ago. He's wrestled everywhere in the world, but hasn't been to Suplex City and isn't about to start now, telling Jon he's on his own. "Have a nice day!"
Match #1: Randy Orton vs. 'Mr. Money In The Bank' Sheamus
Orton looks for a very early RKO, Sheamus avoids it and rolls outside, grabs a mic and stands on the announce table to tell the fans he doesn't look stupid. He claims we will "respect the hawk", Orton meets him outside and trips him on the announce table, rolls him in the ring and connects with right hands and a dropkick. The Celtic Warrior rolls outside again, catches The Viper coming out and drives him into the ring post and barricade. Mr. MITB tosses Orton inside, heads to the top and lands a knee drop for a count of 2, following with stomps and a running boot.
He sends The Viper hard into the corner with an irish whip, then continues to punish Orton with boots and splits him with multiple Irish Curse backbreakers. He utilizes a rear chinlock to wear down The Apex Predator, Orton fights back to his feet and breaks it with right hands. Sheamus reverses a whip into the ropes, burying a knee to the midsection, then choking The Viper with a knee to the throat. They exchange right hands, Sheamus gets the better of it, sending Orton to the ropes for a high back elbow. The Celtic Warrior goes back to the rear chinlock, Orton again battles up and hits rights and lefts.
Sheamus sends Orton into the corner, driving the shoulder into the midsection, follows with a running kneelift, but then runs into Orton clotheslines. The Viper tries the powerslam, Sheamus hangs onto the ropes, then runs into the patented Orton backbreaker. The Apex Predator sets for the IEDDT, The Celtic Warrior slips out of it, gets Orton to his shoulders for a rolling fireman's carry, The Viper countering back with a t-bone suplex that sends Sheamus to the floor. He rolls Mr. MITB back in, climbs the 2nd rope for right hands, Sheamus drops him on the top turnbuckle, then plants him with a powerslam for a 2 count.
The Celtic Warrior goes to a modified sharpshooter, The Viper crawls to the bottom rope and forces the break. Sheamus looks for it again, gets kicked off and tries a Brogue, Orton side-stepping and hitting a powerslam for a near fall. The Viper with a small cut over the eye, charges Sheamus in the corner and runs into a boot. The Celtic Warrior pulls himself to the top turnbuckle, Orton is back on his feet and he spikes Sheamus with an IEDDT. The Apex Predator is thinking RKO, Mr. MITB ducks to the apron to avoid it, gets ahold of Orton and unloads with 10 Beats Of The Bodhren.
Orton fires back, Sheamus with a forearm, slingshots himself into the ring and The Viper turns it into an RKO. Sheamus rolls out to the floor before Orton can cover, The Viper has to go out to get him, then sets for the Punt Kick in the ring. The Celtic Warrior avoids it, planting Orton with White Noise and gets a near fall. Mr. MITB wants to finish it, calling for the Brogue Kick, Orton side-steps and attempts an RKO. Sheamus pushes him off, hits the Brogue, then hits the ropes and lands another to grab the win.
Winner: Sheamus (Brogue Kick)
EA's Take: I haven't been nearly as invested in this as I have any of the other feuds coming into tonight. It was a decent opening to the action this evening and I'm glad to see Sheamus get a big, CLEAN win over a main eventer like Orton. These are the kinds of wins Sheamus should be getting leading up to whenever his MITB cash-in occurs. Not every heel has to play the cowardly role, Sheamus is definitely in that category.
Match #2 is a Fatal 4 Way for the WWE Tag Team Championships: The New Day (Big E & Kofi Kingston) w/Xavier Woods vs. The Lucha Dragons (Kalisto & Sin Cara) vs. Los Matadores (Diego & Fernando) w/El Torito vs. WWE Tag Team Champions The Primetime Players (Darren Young & Titus O'Neil)
Big E & Titus to get things going, Kofi tags himself in against Big E, tossing Titus out of the ring and trying to pin one another to win it. Titus quickly puts a stop to that, Sin Cara tags himself in, entering the match with a sunset flip. Kingston rolls through it for a kick, Sin Cara ducks and rolls him up for a 1 count. Kofi goes to the midsection, springboards off the 2nd rope and Sin Cara counters into a pinning combination for 2. Sin Cara hoists Kingston on his shoulders, tag to Kalisto, Sin Cara plants Kofi with a rolling fireman's carry, then monkey flips Kalisto into a splash for a count of 2.
Kofi rolls away to tag Big E, Big E slaps him in the face and Kalisto comes back with a flurry of kicks, then connects with the Liston Kick. Big E tries to use his size, tossing Kalisto into the ropes, Kalisto with a back handspring into an enzuigiri and he Big E falls backwards, Darren tagging in. Young with a go-behind into a roll-up for 2, Kalisto with a trip and a quick cover, they go back and forth avoiding takedowns and we get a stalemate. Collar & elbow, Darren backs Kalisto into New Day's corner, Kofi tags himself in and runs into a hiptoss from Darren.
Young sends him into the ropes for a back elbow, dropping Kingston with a neckbreaker and getting a 2 count. Big E makes a blind tag, Darren with a discus forearm that sends Kingston spilling to the floor, Young slides under the bottom rope after him and Big E with a splash on the apron. Diego tags himself into the ring, covering Darren for a 2 count, then hitting a running seated senton on the 2nd rope, tagging Fernando mid-air. Fernando slingshots in with a somersault senton for a near fall, tag back to Diego and they hit a double suplex for another 2. They get too close to New Day, Kofi tagging himself in and now New Day with frequent tags, taking turns stomping a hole in Darren in the corner.
Big E sends Kingston into a dropkick, Kofi hooks the leg and still can't get a 3 count. He grabs Young in a rear chinlock, Darren gaining a vertical base, but Kingston with a knee to the midsection and right hands. Big E back in with a gutbuster, Kofi follows with a running kick and E covers for a count of 2. He maintains control of Darren with an abdominal stretch, Young fights his way out of it, but eats a high back elbow for a near fall. Kofi re-enters, connecting with a springboard stomp, backs Darren into his corner and Young battles out, then catches Kingston in an inverted atomic drop. Titus gets the hot tag, leveling Kofi with a shoulder knockdown, then takes out Big E & Sin Cara on the apron.
He flattens Kingston with a big boot, catches Kalisto springboarding in and tosses him aside like a sack of potatoes. Los Matadores get some too, Diego getting knocked off the apron and Fernando falling victim to multiple backbreakers. He squashes Diego and Kingston in the corner, Fernando makes a blind tag, coming off the top with a crossbody, Sin Cara breaking the pin up at 2. He sends Fernando to the outside, hits the ropes for a suicide dive and Fernando meets him with a dropkick. Fernando back to the apron, hangs Titus across the top, then heads to the top turnbuckle.
Woods gets to the apron and pushes him down to the canvas, Torito heads up and springboards to the outside onto Xavier, but gets caught. Woods plants Torito on the floor, goes back to the apron as Fernando hits Titus with a Backstabber, Darren connecting with a back suplex to Woods on the apron. Big E hits the ring, charges and spears Young out to the floor, Titus getting back to his feet in the ring and rushing into double boots from Fernando.
He climbs to the top, Sin Cara slides back in, Lucha Dragons both push Fernando off to the floor, Diego gets involved and the Dragons go for a double superplex. Titus grabs both of them, powerbombing everyone down as Kofi gets to the apron and makes a blind tag. Titus connects with Clash Of The Titus to Fernando, Big E hits the ring to dispose of Titus, Kingston covers and we have new champions.
Winners and NEW WWE Tag Team Champions: The New Day (Kofi/Blind Tag)
EA's Take: As I had suspected, The New Day regains their titles in a very fast paced contest where all 4 teams got a chance to shine. The division as a whole still needs a lot of depth, especially on the heel side of the tracks. It didn't make sense for a babyface team to have the titles, since The New Day is basically the only heel team right now. You have The Ascension, but they have been treated as a joke since their debut back in January.
---
Always Use Your Head and visit the official Pro Wrestling Tees store for The Chairshot All t-shirt proceeds help support the advancement of your favorite hard-hitting wrestling website, The Chairshot!

---