CheapShots: WWE Is Suffocating the RAW Women's Division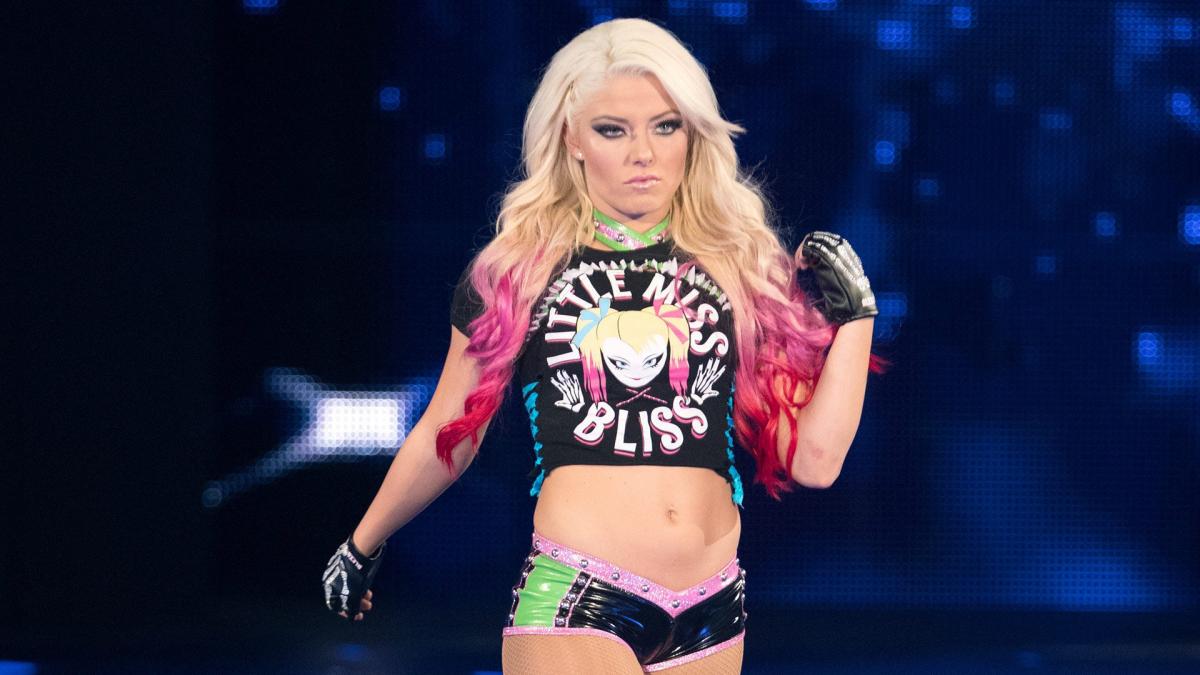 Let me say this upfront: I have nothing against Alexa Bliss either in the ring or in real life. She's got a great look and a lot of talent and in real life, she seems like a very nice person. However, WWE is running the risk of suffocating the Women's Division on RAW by constantly putting the belt on her.
Bliss won the Women's Championship in a rematch against Sasha Banks in August and has basically been champion for a year. There was no reason for her to be in Money in the Bank, never mind winning it or cashing in. If this keeps up, WWE runs the risk of smothering the RAW Women's Division by having a champion that keeps getting the title back instead of pushing the other women.
WWE's made this mistake before with Charlotte Flair. Charlotte won every PPV she had a match on for over a year and anytime she lost the title on TV, she got it back at the next PPV. By the time she finally lost a PPV match to Bayley in 2017, the RAW Women's Division had stagnated because fans were getting tired of constantly seeing Charlotte win.
When Charlotte was traded to SmackDown and was kept out of the title picture for awhile, it turned out to be a godsend for her and the SmackDown Women's Division because it gave women like Naomi time to shine. By the time Charlotte took the title off Natalya in November, the fans were excited and ready for her to be champion again. WWE needs to do this with Bliss.
What WWE is doing with Alexa and what they did with Charlotte isn't unusual if you look at the Men's Division, the problem is that the Women's Division is much smaller and so it is much more noticeable that only one person is getting the title runs and there are no secondary titles or tag titles to give the rest of the roster something to work with.
No, I'm not saying Alexa can't get a shot at the title, but she shouldn't be champion for awhile. Put her in non-title feuds and put over people like Ember Moon or someone from Riott Squad for six months or so and give her, the division, and the fans a breather.
Who could Alexa feud with? Well, let's take a look!
Ember Moon: This could be a really great feud. Ember is a great athlete, but she's barely been seen on RAW since her debut after WrestleMania. A feud between these two is a win-win on paper, Ember gets a top talent feud, Alexa gets someone new to work off of and they can take each other to the next level.
Sarah Logan: Logan is rough around the edges, but she could be a breakout star if given the right feud and Alexa could be that feud.
Liv Morgan: I'm very fond of Liv Morgan and would love to see her get some more time in the spotlight, something she doesn't get a lot of in the Riott Squad. Like Logan and Riott, Liv has the potential to be a major star in WWE, and a feud with someone like Alexa would definitely help.
Dana Brooke: Dana Brooke is someone who has suffered from bad luck and minimal direction during her time on the main roster, having a feud with Alexa might not be ideal for Alexa fans, but it would give Dana something more to do than be the numbers cruncher for Titus Worldwide.
Sasha Banks: I hesitated to include Sasha in this since she's supposed to be in a feud with Bayley, but since that feud seems to be moving at a snail's pace, I might as well include her. Plus, I prefer that Sasha be in the Women's Division title picture, but she and Alexa had a great feud last summer and made history in December by being the first women allowed to compete in the Middle East, so a return of this feud wouldn't be a horrible idea.
Bayley: No. Just…NO!
Again, I'm not bashing Alexa or her talent by saying that she needs to be taken out of the title picture and put in a feud with any of the women mentioned above, but WWE is risking the same situation that they had with Charlotte before Charlotte went to SmackDown, and having the Women's Division being smothered and stagnate because one woman kept getting title runs. There's other women in this division who are equally talented and sell merchandise and could be getting a push. If Alexa is as over as her fans believe, not being in the title picture won't hurt her standing. Let the RAW Women's roster breathe.