CheapShots: Thoughts From Christi (WWE Smackdown)
"Mad Man" Mike is back with his irreverent analysis on this week's edition of WWE Smackdown Live as the Road to Money In The Bank continues!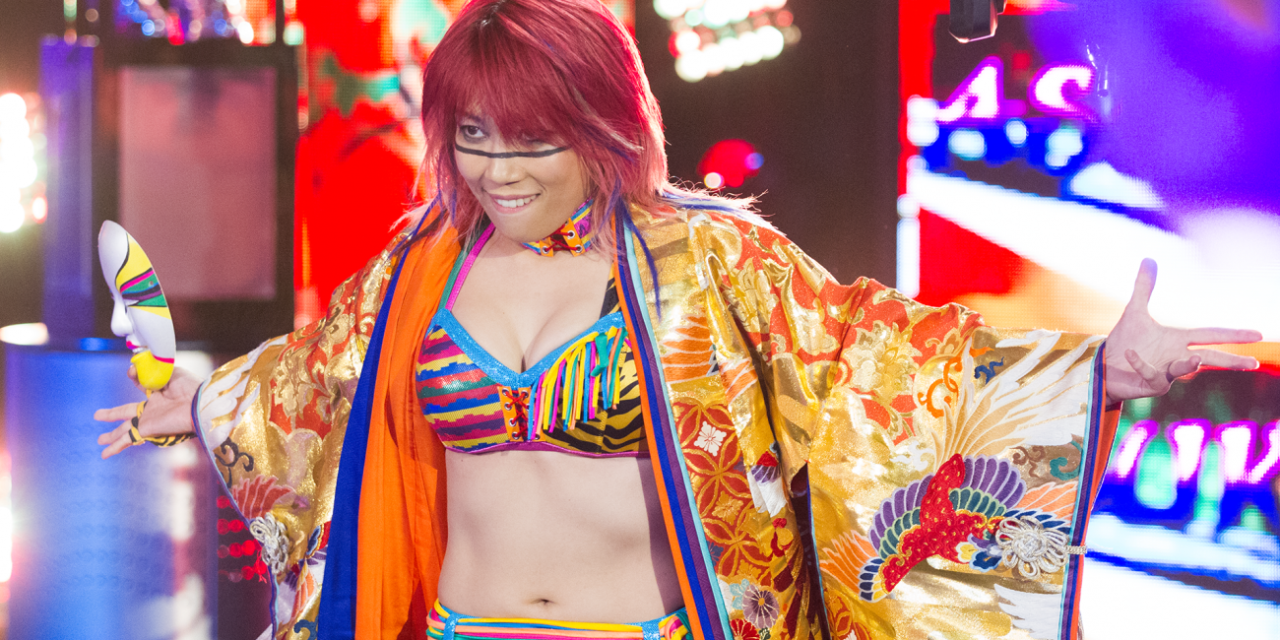 As I grab the day-tripper and make the quick jaunt over to Corpus Christi, I can't help but wonder how The Patriarch and his boys would feel about the current show that is World Wrestling Entertainment? World Class ran spot shows here for the majority of two decades before Fritz's kids were in the creative picture. Passion for fans around Dallas wasn't cranked up to eleven yet, but the myths around the art form were still protected with cloak and dagger. Having never set foot in Texas, I can still verify the vibrations of old-school fans who were there. Newer fans worldwide react more to the show than they do to performers in it.
There is a two-sided coin present as SmackDown Live opens this week. Yes, the ladies get the prime chute spot on the card. Unfortunately, Vince McMahon's lapse in judgement was on display as we had to stomach Carmella's justification for having SmackDown Women's Gold, and her circular logic that she will defeat Asuka at Money in The Bank. Ten minutes of my life I'll never get back. Blondie Circus, I could've have saved you the trouble of reciting a script. Two reasons you'll win in Chicago: Hormones and a calendar. Neither of which have anything to do with ability. Relax honey, you're not losing until SummerSlam or Survivor Series. Go backstage, call your parents and thank them for good genetics. After that, try to cut a promo yourself.
Early and plentiful recess for this episode, yay! Vince's perfect Champion did commentary on a handicap match between Asuka and the remnants of Absolution. Blondie Circus antagonized The Japanese Ace into taking the match with help from Rose & Deville on the ramp. Our GM Paige came out to ask Carmella's next challenger who she wanted to face Tuesday Night. Her response: "Give me both!" The match was physical and solid. The tandem had the advantage early. Asuka did her best to keep separation between partners, as well as in the ring. Though, she had to deal with Carmella distracting her from outside. None of it mattered. The Rising Sun Mystic got a clean win when she put Deville in The Asuka Lock. Vince's Champ got the last word because she jumped Asuka when the defeated duo wouldn't leave ringside, YAWN!
Don't worry, ladies trying to move the art form forward were also present Tuesday. The second dose of the better chromosome was administered as half of a mixed tag match. Jimmy Uso & Naomi took on Lana & Aiden English. Most fans are confused when reacting to Lana. Stanford continues to stunt her and Rusev on purpose. She is getting better in the ring. Though her interactions remain short. There was no way the heels were winning this. English is a perfect mouthpiece. But he doesn't have the skills to carry her. The married couple went over and most of us continue to wonder why the other one is kept apart on camera.
Last lap around the playground was a contest between Charlotte Flair and Becky Lynch. The skills of both of these ladies haven't been questioned since their time in NXT. They did nothing to disappoint here. This was a WRESTLING MATCH! Granted, there were a couple fun spots. Including one where each girl caught her opponent's leg. Rather than taking double kicks, both just put the other's leg down because they are friends for now. Charlotte had the edge late. She went for a Moonsault but got knees in the midsection from Becky instead. Second Nature's instinct was still strong enough to attempt a Figure Eight. The close was fun. Never seen a counter like this. The Lass Kicker took control of Charlotte's arm on the step-through, took her to the mat, and slapped The DisarmHer on for the victory. This may have been Charlotte's first clean television loss since tapping out to Lady Banks in mid-August.
Sadly, recess is over. Here we go. Gallows & Anderson are next in line for a shot at SmackDown Tag Team Gold. If we flashback we can see that they are getting The Uso treatment minus the distraction. Anderson had a singles match with Harper of The Bludgeon Brothers. The big man was dominant, though he took a schoolboy and the loss. Guessing they will put on the opposite contest next week. Calling it now. If they flip the coin, Gallows & Anderson get The Gold. If they don't. the Champs will keep it. I just hope it's a decent offering in Chicago.
We then had a solid contract signing backstage making the Last Man Standing Match pitting AJ Styles against Shinsuke Nakamura official. For once the baby face took over one of these. After signing, Styles told his opponent to stop playing games. "You can't beat me without the low blows…You speak English…" Naturally, Nakamura didn't listen. Magically, the pen Styles just used lost ink in the transfer. The next one was broken and The Con Artist threw the the third at The Champ. Styles had to be escorted away in anger after slapping Shinsuke. The; and only then, did he sign the contract. "Last Man Standing."
Earlier in the night, The New Day went into Mike's locker room to troll him because why not? They said that he could choose which representative would partake in the men's namesake match in two weeks. All he had to do was pick a name out of a hat. Too bad for Mike, he was busy talking and didn't see The Unicorns switching out the hats. When Mike stuck his hand in to do the honors, he got pancake batter instead of paper! Other than his wife, who doesn't love screwing with The Miz? PS: We still don't know who will carry the banner for The New Day in Chicago.
As for the six-man tag featuring all possible combinations of the SmackDown contingent for The Men's Namesake Match: It was a typical coin flip, though the heels got more offense in than expected. A late tag to Kofi Kingston opened the door for baby face high spots until Kingston was blind-sided. At this point, The New Day were all incapacitated outside the ring. However, Kofi was still legal. When he was being put back in the ring, Mike went to get pancakes to throw at him because wrestling. What happens now? Kofi is being held up by Rusev and Samoa Joe. He moves so Mike's partners take breakfast in the face! Surprise, they're both pissed. Rusev kicks him and Joe gives him a senton. The Miz is left alone to take the loss.
SmackDown is clearly the more consistent brand right now. This was a more scattered show than usual. I felt like the designated driver at a bachelor party. I remember most of it and it was still solid. Changing planes again. Headed to Call The Hogs! Woooo PIG SUEY, RAZORBACKS!
Dear Smarks: WWE Does Listen To Fans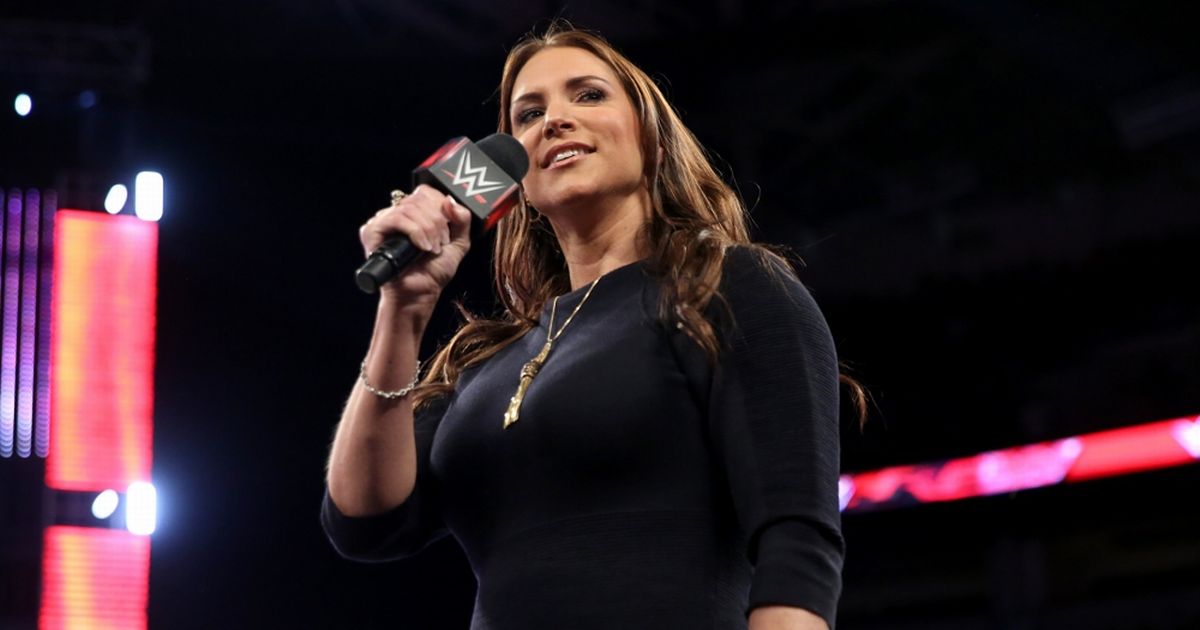 Either last week or earlier this week (my days are running together so I don't remember), Stephanie McMahon was at a summit called 'Game Changer' and she made the following comment: 'We're successful for one reason only – we listen to our fans.'
The internet smarks ROASTED Stephanie over this comment, mocking her for claiming that WWE listens to their fans when, in their minds, that is clearly not the case. Why? Because Roman Reigns, not Braun Strowman is champion, among other things. Clearly, any company that makes Roman Reigns champion over Braun Strowman isn't listening to their fans, or at least, their REAL fans. You know, the all-knowing, smark community who know how to run a multi-billion dollar business better than the people who work there do.
I've tackled this 'Real fan' nonsense in the past and I'm really not in the mood to do it now and the issue of Braun Strowman being champion is an article unto itself. However, let's be clear here: WWE DOES listen to their fans and the fans they listen to are the fans that buy stuff.
WWE first, last, always, and forever, is a business. They need money to survive and being a publicly traded company, they need money to keep the shareholders happy, that means they have to know who and what makes the money to keep the shareholders happy and keep the company afloat and who is making them the most money is Roman Reigns.
Don't give me that look. Don't roll your eyes at me and grumble about him being over pushed and/or shoved down your throat. I can name several people in WWE not named Roman Reigns that are over pushed. The bottom line is that Reigns moves merchandise, his stuff sells and sells really well. Having been to a few WWE TV/PPV tapings, I can tell you that Reigns' stuff can get a little tough to find and is usually the most requested item.
Now before any of you make snide comments about Reigns having more stuff to sell, I checked WWE's shop are and compared the number of Roman Reigns shirts to the number of shirts for AJ Styles, in terms of shirts including: T-shirts, tank tops, hoodies and what's available for both genders, Roman Reigns had thirteen shirts available while Styles had twenty. Thirteen different shirt designs to twenty and that doesn't include hats, gloves, or the non-wearable stuff available.
Oh, Reigns' stuff is bought by women and kids, so it shouldn't count? Here's my question: So what? It's still money that SOMEONE is spending on merchandise. If WWE didn't want women and kids to buy their stuff, they wouldn't be marketing stuff for women and kids. Why? Because women and kids are FANS!
For those of you still grumbling, here's some food for your thoughts: Why should WWE listen to their 'real' fans? No, I'm serious. Why should they listen to fans who cheer something one week, boo it the next, demand that indy darlings get pushed despite getting mediocre pops from Main Roster audiences, and pay more attention to beach balls and time clocks than the matches? Why should they listen to people who BRAG about spending a lot of money on tickets just to boo one person they don't like?
WWE is like any company, they listen with their bottom line, and what they're hearing from fans is that the fans like Reign because that's the stuff that sells the best. And before you say one thing about about Reigns' stuff being more available at TV tapings and Live Events, I've been to a RAW taping, a RAW PPV, and a SmackDown/205 taping and while Reigns stuff was at SmackDown, there was also a lot of Styles and Cena stuff available at RAW events and I'm not hearing any complaining about that.
Maybe the problem isn't that WWE isn't listening, it's just that your views aren't the what the majority paying fans think or want. WWE is catering to what most of their fans want, not just the small minority that can't seem to make up their minds about what they want.
Cheap Shots: Should Finn Balor Quit WWE?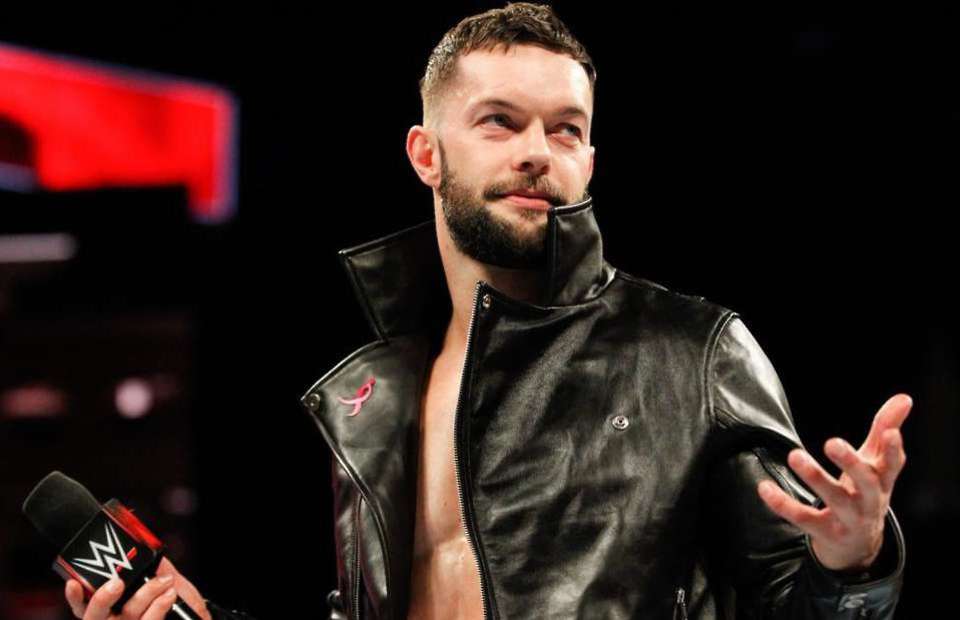 Why Finn Balor should "Quit" The WWE
After seeing KO burst into tears on Monday night RAW two weeks ago and "quit" there were a slew of videos about why KO "quit". The biggest one was to revitalize his character. So in playing the devils advocate why not have the first Universal Champion quit? Here's why!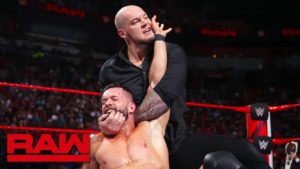 After Balor won and "lost" the title after 2016 SummerSlam he's had and up and down career in the main roster. The once longest reigning NXT champion was a phenomenon when he joined the NXT, but once he hit the main roster, while fan support is still there it is fleeting. He had a brief reunion with Gallows and Anderson which might've singled a heel turn to fans, a feud with Rollins for the IC title and has had back to back to back matches against Baron Corbin. None of which have done anything for the superstars character. A heel turn might have helped a few months ago, but the repetitive booking has kind of killed that momentum. 
With Finn away from the scene for a while it might help the WWE reevaluate the talent that is Finn Balor, it might also give Finn time to figure himself out too. With a WIN to his name against Elias, it seems like the co-founder of the Bullet Club may either turn to his alter ego The Demon, or perhaps a superstar shakeup is in order and he should be in place to get Balor back in the limelight. Right now, Raw seems packed full of main card talent that is either starting a faction of sorts I.E. Braun, Drew and Dolph or is turning on The Shield.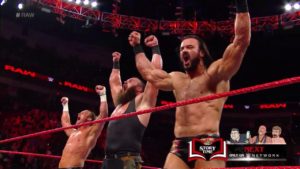 Listen, while SmackDown Live is producing the better show, it is not like the talent on there is being utilized any better. Nakamura is in limbo with the U.S. title, Aj and Joe are having a great feud in terms of promos, but not in the squared circle. The only thing that brings SmackDown Live as the A show is really their tag division and the Charlotte Flair/Becky Lynch feud. 
So maybe a frustrated Finn goes away, and comes back as The Demon on SmackDown Live and interjects himself in the feud between AJ and Joe, maybe he causes friction between The Club and AJ and they "screw over" AJ during a title match, the possibilities are endless moving Balor to team blue, but what this boils down to is WWE needs to make this move while Balor is still a fan favourite and what I mean by that is that he will always have the crowd behind him, but even the loyalist fans can get bored.