Chris Jericho Cements His Legacy as the Alpha of Pro Wrestling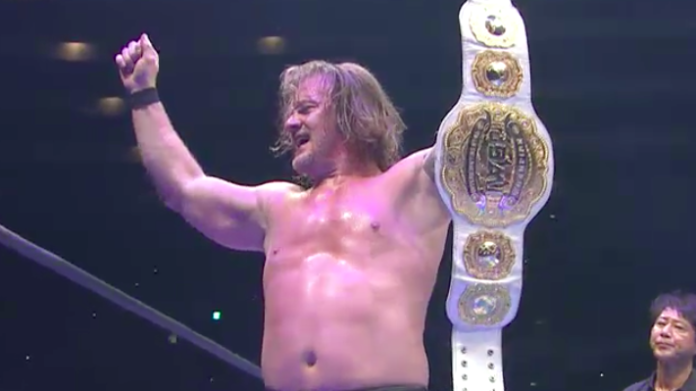 Let's talk about Chris Jericho and what he's been doing for pro wrestling in 2018.  In today's world of spoilers and social media, Jericho has found a way to transcend those odds.  From hosting a cruise that is guaranteed to be nothing short of epic, and his involvement with New Japan Pro Wrestling, 2018 has been great to the legend for so many reasons.  His surprise participation with Wrestle Kingdom brought in massive interest and promotion for NJPW, who houses some of today's biggest pro wrestling talent.  That's not to say that NJPW needed it considering their rich history – but he is Chris Jericho, and that's huge.  Getting involved with talent such as Kenny Omega and Tetsuya Naito is a very great matter, especially for someone of Jericho's reputation.
It has been over twenty five years since Jericho got his start in wrestling, and he shows no signs of slowing down.  A man of many talents, the jack of all trades, Jericho has gotten involved in writing, music, podcasting, and acting in addition to his wrestling career.  While Stone Cold Steve Austin and The Rock have gained massive success post-WWE, Jericho is the stealth man who has just as much success.  I mean, what do you expect from the same man who beat the two aforementioned men in the same night?
Tongue-in-cheek aside, one has to appreciate what Jericho has offered to pro wrestling as of late.  His roles have made pro wrestling fun and surprising once more.  The surprise factor has been missing on and off for some time, so his contribution with NJPW is fresh and keeps fans guessing.  And now that he has captured the IWGP Intercontinental Championship, he doesn't look to go anywhere anytime soon perhaps.  A ten-time Intercontinental Champion is a huge accomplishment for Jericho.  At forty-seven, he is at the top of his game while he works to change it for the better.
It's anyone's guess as to what his next move is outside of the cruise and New Japan, but that is the point of what he does.  If anyone knows Jericho's past surprise appearances, they know that he wants to keep everyone guessing, especially in this day and age, where spoilers and backstage news are just a click away.  Jericho's definitely got the advantage despite what his contracts and schedule are.  Considering his history, Jericho has earned that right to do whatever he wants, when he can.  I can't be mad at that and neither should anyone else be.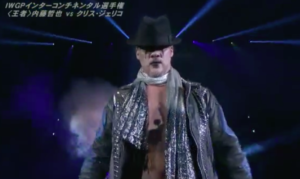 Jericho has said at times that it is necessary to evolve with the business.  His time with New Japan is proof of that.  While Jericho has done great work as a heel in the past, this time he has more reigns to take that heel character further.  Cursing, giving the finger, and being just straight brutal are things that his fans aren't used to seeing him do in the ring.  His match with Naito at Dominion showed a different side to Jericho, one that can be downright scary.  To me, it was like he was bloodthirsty to take Naito down.
Both men took each other to the limit, going pound for pound.  Blood was drawn, and destruction was evident of their hatred for each other.  While Jericho was unsuccessful in defeating Kenny Omega at Wrestle Kingdom, he made up for that with his victory over Naito.  He made it clear that playtime was over, and he was coming to make a statement.  Securing that victory and the Championship over Naito was just the start for Jericho.  One thing is for sure, is that he's started quite the war with Los Ingobernables.