Dolph Ziggler Becomes Relevant Again On WWE's Monday Night Raw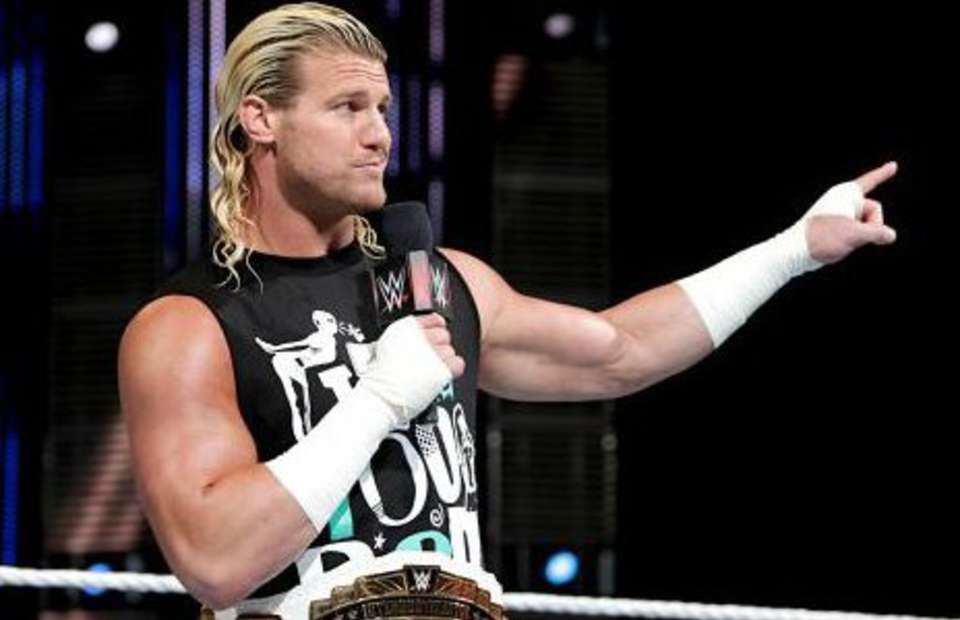 It looks as though Dolph Ziggler has gotten his groove back.
The two-time WWE World Champion is finally relevant again, this time as a tag team partner with Drew McIntyre. Whether Ziggler, who is one of the company's best performers and one of the worst booked superstars, can maintain momentum depends on himself and when WWE decides it is time to put McIntyre over as the next big thing on the singles circuit.
Once again, WWE has taken two totally opposite performers and put them together in an effort to find madness. This isn't a Rhyno-Heath Slater kind of match, but Ziggler has toiled in the mid-card far too long for his talents to be ignored. Once dubbed as the "next Shawn Michaels" the five-time Intercontinental Champion is taking advantage of his new opportunity and thriving. We know at some point, the partnership between Ziggler and McIntyre will become frayed and dissolve. I thought it might happen two weeks ago in the tag team elimination match won by the B-Team. The two made short work of Breezango and proclaimed everything is happy in the world of professional wrestling.
That's code for "This won't last very long."
The fact is, like so many other solid performers in WWE over the years, booking and bad storylines (AJ Lee, Summer Rae, Lana) and missed opportunities. Not cashing in on being the sole survivor at Survivor Series 2014 may have been his undoing. If there was any time for the company to push him back toward the main event, it was a wasted effort. WWE has pushed John Cena, Roman Reigns, and Seth Rollins over the past couple of years as the best the promotion has to offer. It has failed to see the value in Ziggler's ability in the ring and on the mic. Having someone as intimidating as McIntyre by his side could make up a sizable change in that philosophy.
Since the brand split and creation of SmackDown Live, Ziggler has tussled with the likes of Dean Ambrose, The Miz, Baron Corbin and Shinsuke Nakamura. Still, the push to move him up the company ladder has been a turtle's pace. Now, let's see how WWE plans to elevate both wrestlers before the eventual breakup. Does Ziggler become a babyface – which is ill-suited for him? Will he and McIntyre feud before the Scotsman takes aim at Roman Reigns or the Universal Title? There are plenty of avenues to explore with this eventual move.
For now, Ziggler will feed off the recent success while WWE builds him back up as one of the best in the company. It's only after he and McIntyre dissolve their relationship that we will see his greatness. Ziggler may never wear a world title again, but his resume speaks for itself. This latest program after the Superstar Shakeup proves once again how great he is. WWE just needed another booking option to show it off to its fanbase.