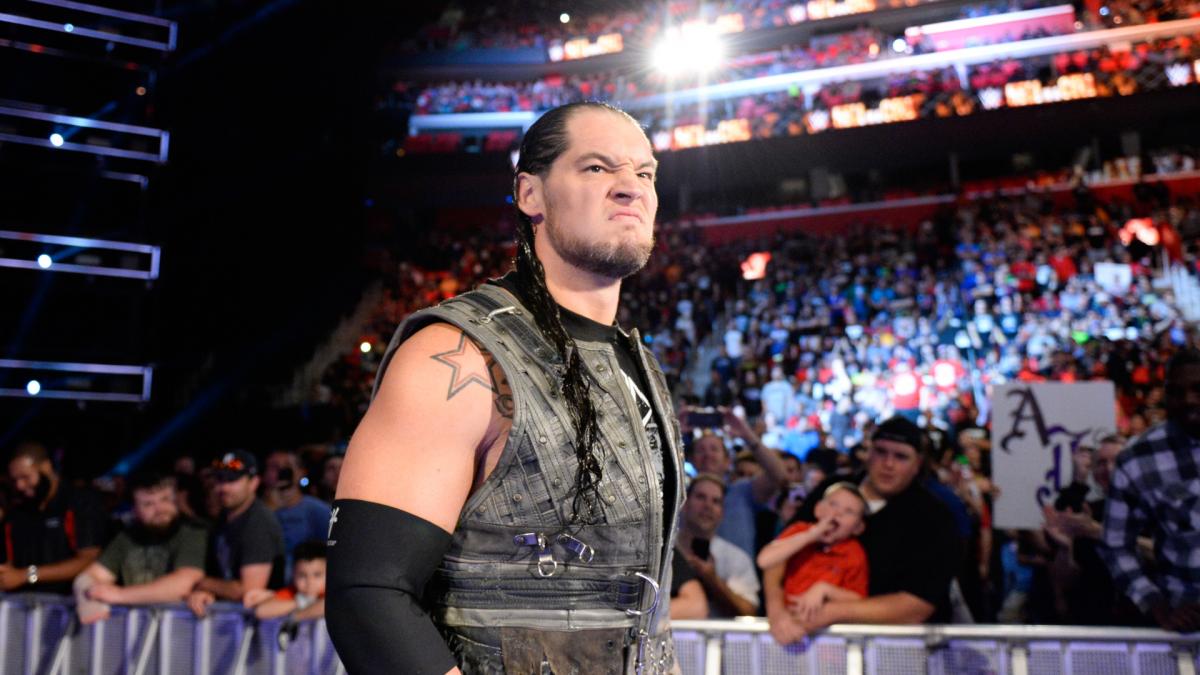 When we left the airport in Charlotte, the name at the top of the manifest evoked respect and curiosity from The Captains Seat. Today, The State of Texas is arguably the most important centralized location for The Independent Art Form. More than 30 million people can make a place feel like its own country. A number of those under The Lone Star have felt like that for decades. Who can blame the wrestling fans who share that sentiment? How many state flags could support three promotions in prime territory days? I can think of only one. God Bless Texas.
Most smarks my age or younger pride themselves on basking in the glow of the newest old recollections of these places in time. Twitter has made it easier for us to find scholars of The Big Tops. Texas has been fertile ground for them as well. A quick glance taken seriously, and it's obvious. Funks in Amarillo, three generations of Blanchard started in San Antonio before Shawn Michaels was even a thought. A Global following rivaled only by Saint Richard himself can trace roots back to Dallas and The Von Erichs. But there is one huge name and city thus far omitted from this short roll call of wrestling royalty. The name at the top of the flight plan is Paul Boesch. Our destination this week is Houston.
Luv Ya Blue fans went through some drastic changes in their final 15 years hosting the art form. One of the men who would later sit on Vince McMahon's shoulder was there as a figurative baby for all of it. A quick and dirty thumbnail goes like this. When Bruce Prichard was selling posters for a literal dime as a teen, he saw both the AWA Champion, Nick Bockwinkel & The NWA Champion, Harley Race come to The Summit (Arena) regularly.
I can think of only Sam Muchnick in St. Louis who pulled this off in a similar vein.
In fact, Boesch thought so highly of Bockwinkel that he would later offer him a stake in the organization. Harley Race was not so lucky. As NWA Champ, he missed three shows there. Not a good look. In the early eighties, Gino Hernandez, who also did stellar heel work in Dallas, was consistently featured in a prime spot for Boesch.
To this day, there are rumors Hernandez was Paul's illegitimate son. Around Gino's time in town. Bill Watts was brought in from Mid-South to fix a lagging territory. Hot-shotting provided a short-term band-aid. This was impossible to follow. Cue The Evil Empire in the throws of national expansion. Vince McMahon himself took over operations in August of 1987.
Thirty plus years in charge and this is the best you can do? I hope I wasn't the only one who felt like he could've taken a 3-hour nap? Show opens with Elias in the ring. The Guitar Man runs down the city and his opponent in two weeks. I always wonder how long the "do nothing" portion of these opening segments will last?
Translation? How long is Vince gonna let somebody talk before moving the show forward? In my head, the average time for this is around fifteen minutes. Yes, I need therapy.
Surprisingly, this particular segment was shorter. Seth Rollins' music hits just after five minutes to respond. His gait and tempo are slower than usual. He is doing a nice job selling injuries Elias inflicted last week. Seth doesn't wanna be at the same disadvantage and grabs a steel chair from under the ring. A standoff ensues as Elias has his instrument in hand. One well-timed whack with the chair and The Guitar Man loses his weapon. This leaves him exposed until Jinder Mahal runs down for the double team on Rollins. The numbers continue to be painted as Roman Reigns comes down to help his brother, and we have a tag match.
I can say only two things about this encounter. First, Sunil Singh is a rat and Mahal can do nothing without him. Second, baby faces are stupid. Hey Roman, you don't wait ten seconds to break a rat's neck. Hey Seth, you don't bring a steel chair in the ring and drop it so your opponent can use it to beat you. Elias got the win with a DDT on the chair followed by a Drift Away. The outcome was fine, execution was horrible. PS: Later in the night, Production did something interesting. Reigns and Mahal did dueling promos in different places backstage. They could hear each other and answer each other in real time. This led to Mahal getting beaten and officials breaking things up. This was a unique path. Rarely does WWE do something different anymore. Nice to see Creative can actually think for themselves.
Sadly, they would only exhibit this characteristic one other time Monday Night. I am about to contradict myself slightly. Someone in the desert should pay attention. Sometimes, heels cannot be organic. Performers need help to get there. In that case, how can a wrestling organization do this correctly? Ask Baron Corbin. After years of struggling with him, someone in Stamford got it right in one night. How do you give somebody a pulse and HELP the crowd react the way you want? Give them something INTERESTING to do BEFORE strapping the rocket to them simply out of want. Vinnie, I know you despise marks. We are still here, and the feeling is mutual.
We were introduced to Constable Corbin through Curt Hawkins of all people. Did anyone know Hawkins was still on the roster? Did anyone know or care that he has allegedly lost 200 consecutive matches? My thoughts exactly. Hawkins was cutting a promo telling us that his losing streak was ending last night. Upon his victory, everyone in the building was promised a taco. Except, there weren't 15,000 tacos on display. #WrestlingMath
So, a carpenter was destroying another carpenter when Corbin walked down to cost the fans free taco night, DAMMIT! The Lone Wolf got to a confused Kurt Angle backstage and gave him a hand-written note proclaiming Corbin Stephanie's Enforcer, (all apologies to Arn Anderson). Finally, TALENT put in a unique position as opposed to The Blonde Blogger. At least this is practical.
Recess was a clusterf*** again this week, and I'm bummed as a result. I'm gonna moonwalk to explain it. First, manufactured heat is cheap. In what world does Alexa Bliss team with Ember Moon and Sasha Banks? She doesn't, unless Vince is too lazy to put authentic heat on Bayley. Vince McMahon, lazy? WHAT? The babyfaces and the misfit took on The Riott Squad in a six-person tag. Shocker, Little Miss Math Class backed out in less than five minutes with a "hamstring injury." This left the two phenomenal athletes at a disadvantage.
Lady Banks was taking serious heat when Riott's Crew went around the ring to yank Moon off the apron. Suddenly, a fresh Elmo runs down for the tag! After which, The Hugger gave Sarah Logan A Bayley to Belly for the win!
Except, now WWE cares about "rules" with Constable Corbin running around. Camera cuts back to Corbin & Angle discussing the match. The Lone Wolf says this is unfair because Bayley just decided to enter the tag match. Has he not watched the art form in 30 years? He says the decision must be reversed. A nuttless Kurt Angle finds the victorious team and informs them of the required change. Vinnie, if you wanna put heat on Bayley, PUT HER IN THE MATCH! No ladies, this is not on Elmo, blame Vince.
Otherwise, Nattie "hurts" herself in a contest with Nia Jax. Ronda Rousey is mad and confused because wrestling. Ronda, The Champ did not hurt your friend. In fact, nobody touched her when she went down. After the injury, The Raw Women's Champion got the win with A Samoan Drop. The rest of this spliced segment was painful. I don't like painful. PS: I wouldn't put Ronda on commentary for quite a while. Awful, she needs work.
A promo from The Deleters of Worlds was next up. Love these two as a team. Matt Hardy actually asked Renee Young if she was Woken. She said yes, cool! The interview preceded a pointless Tag Team Battle Royal to find their opponents for Money in The Bank. Pointless for two reasons: 1. The Monday Night Raw Tag Division SUCKS! 2. Only two teams had a legit shot to win this farce. Either Galloway & Zigler or The B-Team. Dolph was eliminated early, which meant both members were out. The path was cleared for the spastic Dallas & Axel to head to Chicago. Confirmation occurred when Ryno was knocked from the apron because WWE.
Ladders made two in-ring appearances last night. First Braun Strowman had a quick encounter with Robert Roode. The Glorious One cut a pre-match promo admitting he must be resourceful to come up with the win. The Canadian gets points for creativity. I hope he is given a better showing at Money in The Bank. He is certainly capable of one. Last night, he got squashed very quickly though. Roode placed a ladder between the apron and the barricade; attempting to intercept Braun's nightly laps around the ring. EPIC FAIL! Yes, the ladder was gimmicked, I don't care. Braun Strowman broke a ladder in half using just his hands! Shortly after impersonating Paul Bunyan AGAIN, Strowman pushed his opposition into the ring and gave him a Powerslam for the win.
Final ladder involvement took place in The Main Event. Kevin Owens challenged Finn Balor for the first time in New York. It was a decent match, even though there was no clean outcome. KO wouldn't break clean before a five-count in the corner. He was disqualified. Who does that anymore? He had a tantrum and grabbed a ladder from under the ring. How can a performer be in a ladder match and be afraid of heights? The Chubby Canadian tried to jump off twice and failed. Something tells me he's going to break a table in the namesake match in two weeks. Balor shook the climbing apparatus. Owens fell to the mat at squirmed into position to take A Coups de Gras from 20 feet in the air. Last image of the night was The 8-Pack Irishman climbing the ladder to retrieve the briefcase.
He's not winning in The Windy City. In my opinion, Vince has not put a solid episode of Monday Night Raw on television in at least a month. We may have to wait until the second shot in Chicago. Next week will be The Give MITB Away For Free Episode of Monday Night Raw.