Impact News: Sami Callihan Calls Out Management, ROH, & Chris Jericho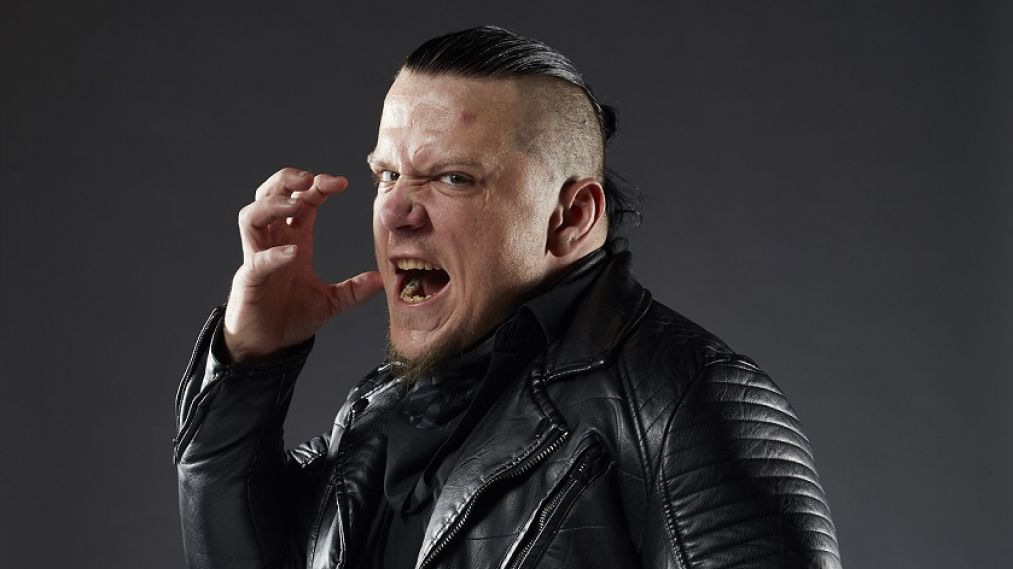 When it comes to the debate of who are the top heels in wrestling today you have to bring up Sami Callihan. Sami Callihan went from the hacker gimmick of Solomon Crowe in NXT a few years ago to The DRAW and one of the biggest heels in all of wrestling today.
Sami Callihan came to Impact Wrestling at year's Bound For Glory PPV to help out oVe against LAX to retain the Impact Tag Team Titles and they haven't looked back since. Even though they dropped the titles back to LAX they haven't lost their spots as one of the top teams in Impact and that is due to the addition of Sami Callihan.
Earlier this year during Impact's television tapings an incident occurred where Sami accidentally hit Eddie Edward's in the face with a baseball bat when it bounced off the chair placed over Eddie. You would think that Sami would apologize for breaking Eddie's face but no instead he doubled down and showed no remore for what happened. Ever since that day both Eddie and Sami have been in broiled in a blood feud with each other.
This feud has gotten so personal that Eddie's wife Alisha Edwards has gotten involved and was even hospitalized due to an accidental kendo stick shot due to Eddie finally snapping after losing to oVe in a 6 man house of hardcore rules match back at the Crossroads special.
Recently Sami Callihan has taken this whole thing to a new level when he attacked Impact Wrestling Executive Don Callis while he was accepting an award. After this henious attack Impact Management was going to fire Callihan but Eddie pleaded with them not to so he could get his hands on Sami which lead to a street fight at House of Hardcore which Eddie won and that still wasn't enough for Eddie.
Impact Wrestling recently held TV tapings this weekend in Windsor, Ontario and the cameras caught with same where he called out Impact Wrestling Management, All In, ROH, and Chris Jericho for being b**** for not booking him. Sami even went as far as to say he would invade the Chris Jericho Cruise. You can check out the promo below:
EXPLICIT LANGUAGE: We caught up with @TheSamiCallihan outside of our Windsor tapings, and he wasn't happy. He had some extremely inflammatory comments about @IAmJericho, @ringofhonor and the @Jericho_Cruise. pic.twitter.com/o1OhS3jDCc

— IMPACT (@IMPACTWRESTLING) June 2, 2018
Impact also posted this promo on their YouTube Channel and it has gotten 1.4M views.
Chris Jericho jas responded to this and you checkout his response below:
Hmmm …now this is interesting. @TheSamiCallihan @ringofhonor @jericho_cruise @IMPACTWRESTLING https://t.co/E0SvSrEauB

— Chris Jericho (@IAmJericho) June 2, 2018
Ja' Von's Take: I have been following all of thos from the very beginning and I have to say that I love how Impact has booked this whole thing. I would have to agree with Sami Callihan that he is a draw and any company would benefit from having him on their card. This blood feud with him and Eddie Edwards does need to come to an end though and I believe that it will next week when they fight in the woods. Yes you heard that right Sami and Eddie will bring fighting in the woods with no referees and no ring.
Please continue to follow us and share our articles. Checkout the podcasts and more. You can see all the latest content @theCHAIRSHOTcom. Follow @yorkjavon for Impact Wrestling news updates and opinions with an Impact. Remember when it comes to rumors…. Always Use Your Head!