Is WWE Ready To Move On From Roman Reigns, Brock Lesnar?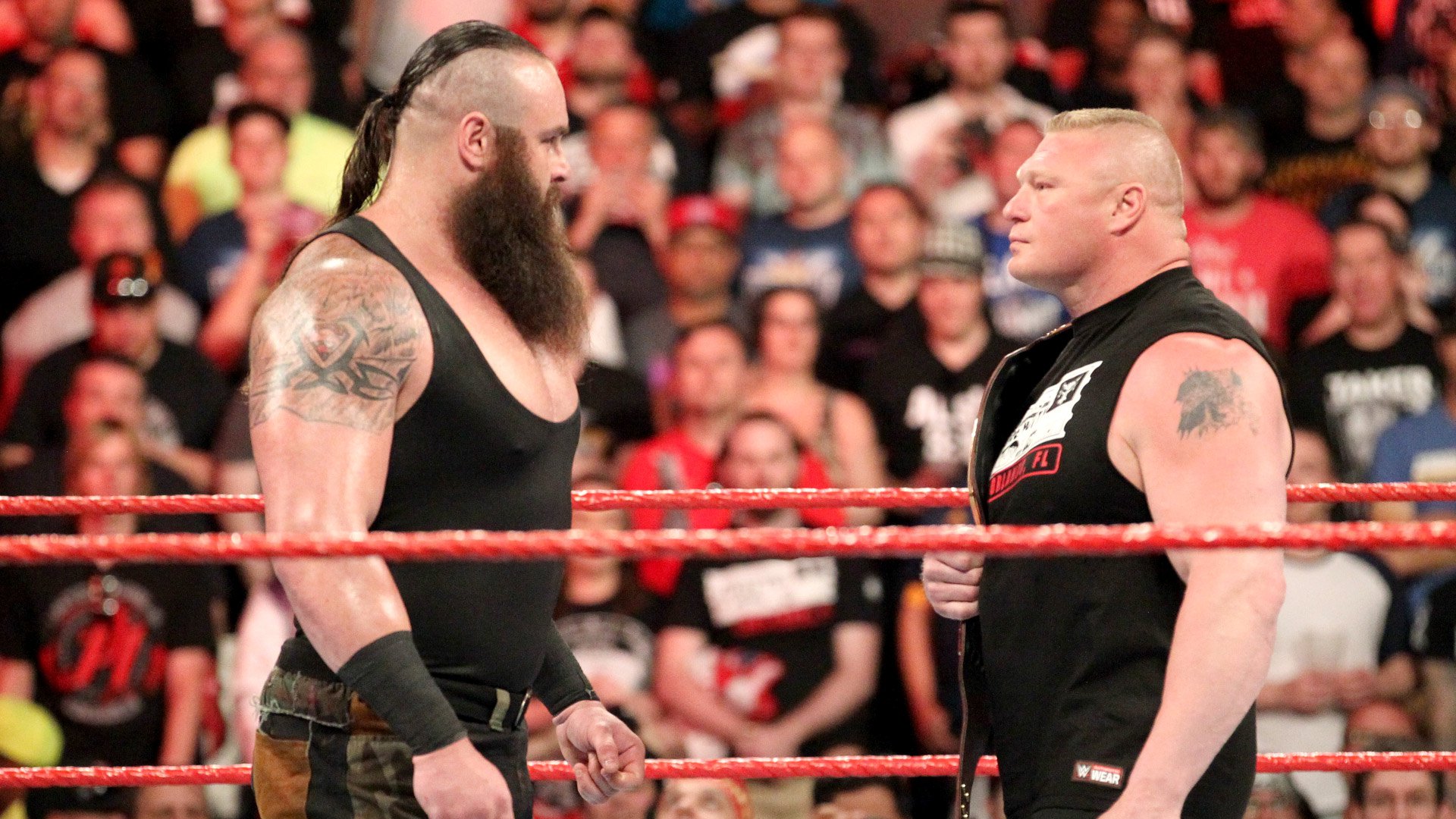 Braun Strowman has won the Money in the Bank briefcase. Now fans will wait and see when the Monster Among Men will cash in his opportunity and become the Universal Heavyweight champion. Is WWE ready for a change with Monday Night Raw?
This fan hopes it is sooner rather than later. While there is speculation Reigns will earn the right to face the current Universal Champion at SummerSlam (no, not again) could this be yet another short title reign for "The Big Dog" as Strowman cashes in his opportunity that night?
So much has been made (with me being a strong proponent) of Lesnar dropping the title to give Monday Night Raw a true champion. Like a majority of WWE fans, I don't want to see Reigns capture the title unless he turns heel, which would tip the scales in his favor in terms of fan support.
WWE could come up with a scenario that eliminates both issues in a matter of moments.
If the company – namely Vince McMahon – is still fixated on Reigns winning the title and dethroning Lesnar – it could still capitalize on Strowman's immense popularity with a win over Reigns and a title run for the "Monster in the Bank."
Everyone wins, everyone's happy. But not so fast my friends.
"Given Raw's recent ratings struggles, WWE clearly needs to move on from Lesnar as Universal Champion, and SummerSlam should give the company an "out" to push forward with a new Universal champion and face of the red brand," writes Blake Oestriecher of Forbes.com. "The only real question is: Will it be Reigns or Strowman who fits that bill?"
If the company wants to avoid a mutiny and push toward a new storyline, then Strowman must be the new face on Monday nights.
Unlike other dominant wrestlers like Sheamus, Rusev, Nikita Koloff and The Undertaker – stars who I believe lost their edge once they became a fan favorite – Strowman is still booked as an immovable force. While he has lost to Reigns and Lesnar in the past, his size, power, and his personality still prove supreme amongst the other main event stars, with the exception of Seth Rollins.
Logically, this may also set up a storyline with Strowman and Bobby Lashley or with Reigns – a continuation of last year's program. I would also love to see Rusev or Samoa Joe in a storyline with Strowman, but changes would need to be made with rosters and cross-brand rivalries.
Right now, there is no other wrestler who can get the pop from the crowd when Lesnar is defeated than Strowman. As Oestriecher pointed out, "Because fans still are not buying into Reigns as a babyface (see the overwhelmingly negative reaction to Reigns vs. Jinder Mahal at Money in the Bank), perhaps WWE can have its cake and eat it too by having Reigns win and then immediately drop the title to Strowman at SummerSlam."
I hope this is the case and we can finally move on from Reigns as the face of this company when fans clearly are still very much against such a proposition.