Levin's SmackDown Live Review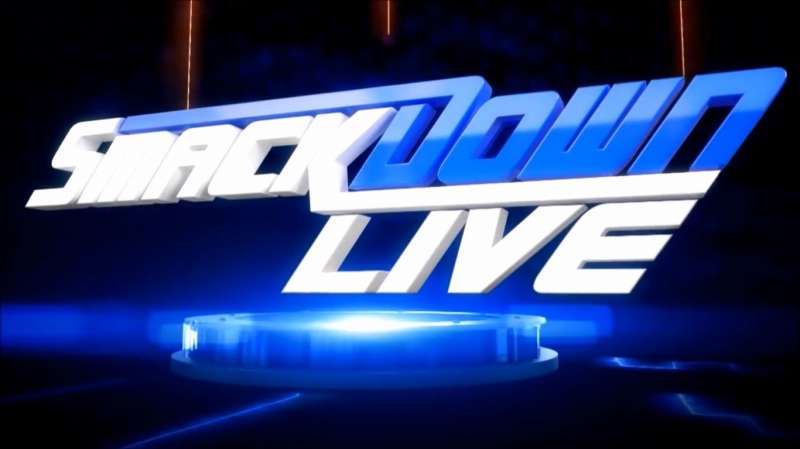 Last night's SmackDown Live was a mixed bag of The Good, The Bad and the Misunderstood. With no main event for the evening because of news that Shinsuke Nakamura was injured and the match he had with Jeff Hardy for the United States Title was canceled.
Eric Ames broke the news for The Chairshot.
So, what does WWE do? It gives us a tease toward a match between Daniel Bryan and The Miz to kick off the show and ends it with a warm embrace between Bryan and Kane, bringing the band back with Team Hell No.
Here are a few of my thoughts on what was a mediocre Tuesday night at best.
THE RETURN OF TEAM HELL NO!
The match between Bryan and Luke Harper was better than I expected. Harper deserves a singles run, but the tag team combination with Erick Rowan takes me back to a time when the Wild Samoans were running over opponents in the old WWWF and the Moon Dogs were a curious sort in the ring.
Of course, there had to be interference, with Rowan saving Harper from defeat in this "David vs. Goliath" confrontation. Just like Bryan's match with Big Cass at Money in the Bank, he proved once again he can work with opponents much larger than himself and put on a solid match.
The return of Kane was as surprising as anything to happen on the blue brand. The reunion and subsequent notice by SmackDown Live's general manager Paige that the two would face the Bludgeon Brothers for the tag titles at Extreme Rules is puzzling as it now takes Luke Gallows and Karl Anderson out of the title picture.
It also means WWE is not ready to push Bryan toward the WWE Title picture just yet.
Oh, for those of you playing at home – no A.J. Styles, no Nakamura, no Carmella, no Charlotte Flair. The company made due with what it had to work with.
Rusev vs. Xavier Woods
This should have been more of a squash match, but WWE decided to book Woods as a formidable opponent for the Bulgarian Brute. It should not have been this hard to secure the victory.
When he first arrived on WWE's main roster, the former United States Champion made quick work of smaller opponents. Now, matches linger. If the company is serious about making Rusev a main event challenger, there must be more dominance in his matches leading up to Extreme Rules.
You cannot help but wonder why WWE hasn't pushed the Bulgarian Brute toward the main event until now? Winning the 5-man Gauntlet Match puts Rusev in rarified air. It also should have been done years ago.
As a side, I am waiting to see if the company finally disassembles the Three Musketeers and gives Kofi Kingston a main event invitation and pushes Woods towards the 205 division.
Jeff Hardy vs. Eric Young… For the United States Championship
Shades of TNA and a six-man tag match that evolves from it. We started out with Hardy vs. Young and the members of Sanity and ended up with the Uso's interfering, forcing the tag match after being destroyed last week. It makes sense in building this kind of feud given the absence of Nakamura.
I just don't want to see it become a habit. Hardy-Nakamura has a chance to be as good as the Japanese star's matches with Styles. Let's hope another confrontation is forthcoming next week.
Oh, and if anyone is listening, Get me Killian Dain and Braun Strowman in a match before the end of the year.
Becky Lynch vs. Sonya Deville
This is Lynch's time to shine. While Flair is out of action, Lynch has an opportunity to make a giant leap in this division. The team of Deville and Mandy Rose is a bit lost without Paige as their mouthpiece. Both women acquitted themselves well, which could mean more booking of this merry-go-round.
With Flair in the mix, the cutesy segment with Naomi and Lana and the omission of Asuka tonight, this division that once looked strong is in need of adrenaline stat.
Ellsworth vs. Asuka next week
Seriously? Is WWE trying to make Asuka look as meek as Eva Marie? After losing her match at WrestleMania 34 to Flair, the road to the top of the women's division on Tuesday nights has been anything but complimentary for the Empress of Tomorrow.
The idea of her facing Ellsworth, who makes my skin crawl every time he talks, will lead to a run-in by Carmella, a confrontation of some sort and Ellsworth getting the pin over the once over international star.
We can only hope WWE works harder next week at bringing more substance to Tuesday night as the days to Extreme Rules continue to grow closer.