Making the Case for Every Money in the Bank Entrant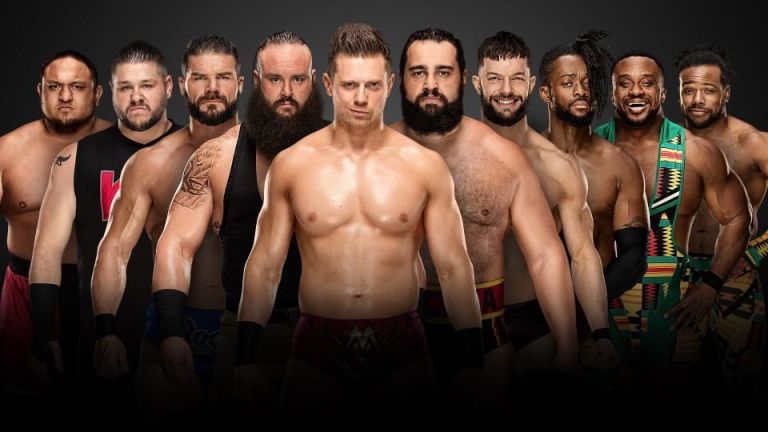 Unlike the past Money in the Bank matches, each contest on Sunday will have eight competitors rather than six.  That means the results may also be a little more unpredictable.  I think more entrants have a realistic shot at grabbing the briefcase than we realize.
Braun Strowman
Braun having the briefcase would bode the best in terms of odds for a successful cash-in.  His music would likely provide the biggest pop and potentially the best moment.  If Roman never gets the belt off of Brock, a cash-in from the monster could end yet another Lesnar title reign.
Kevin Owens
History has shown that briefcases best serve the heels on the roster.  Kevin Owens also works best with mic time and a high-profile storyline.  It's a perfect marriage.  We saw on Monday that he can be the highlight of a segment or a match when given the opportunity.  He's not my clear favorite but I wouldn't be surprised if KO comes out on top Sunday.
Bobby Roode
Fans still love his entrance music but you can't rely on solely that to move to the next level.  When Roode was in NXT, I could imagine him as the future WWE Champion.  However, his babyface run on the main roster has left him at a dead-end so a heel turn could certainly refill his tank.  If he wins the briefcase, it would be wise to pull the turn immediately after.
Finn Balor
His match with Braun Strowman on Raw a couple weeks ago proved that he belongs in the main event picture.  After failing to capture the Intercontinental Title, fans wanted him to be Brock's next challenger.  Even with subpar booking, we haven't abandoned him.  That briefcase could propel him to the next level and help him reclaim the belt he never lost.  After Roman was defeated by Finn to qualify for the Universal Title back in 2016, he said he wanted Balor one more time.  Because of Finn's untimely injury, we never got to establish that potential feud.
The New Day
I struggled with this one.  Xavier Woods is who I want to see seize the spotlight in the ladder match but he's the only guy I can't imagine with the briefcase.  Kofi Kingston has had the most chances to break into the world title picture but it's always alluded him.  I hope he captures it before the end of his career but I have plans to expand on that in a future article.  Big E makes the most sense to enter the match and to hold the case between the three members.  He checks all the boxes and has already proven back in NXT that he can hold the top prize.
Samoa Joe
Speaking of checking all the boxes, Joe is near the top when it comes to promo believability and being a physical threat.  If it's not Nakamura or Daniel Bryan, I think Joe is next in the pecking order to challenge AJ.
Rusev
He's had the most over gimmick of 2018.  Maybe Vince will finally reward one of the most charismatic guys on the roster.  Rusev has been one step away from that big shot for several years now.
The Miz
This is my pick to win the whole thing.  All the creative power needs to be put into a Miz/Daniel Bryan feud before the fans lose interest.  With a second win over Big Cass, Daniel Bryan could be next to challenge for the WWE Championship.  The Miz cashing in on Bryan would work wonders for both guys and the story could keep going for months.  There's also a Last Man Standing match on Sunday.  Styles and Nakamura will likely be in pieces by the end of that match so maybe we'll see the MITB winner take advantage.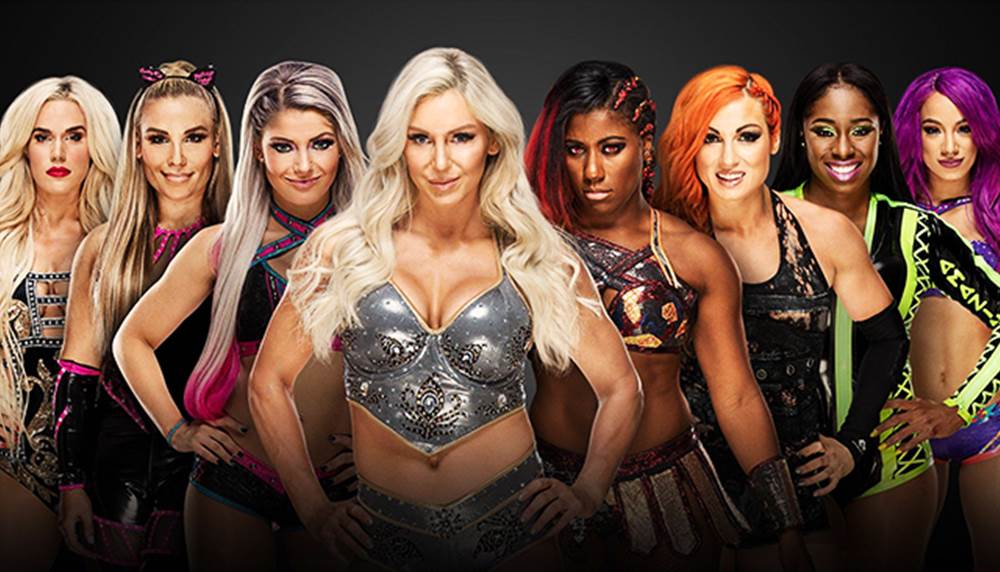 Natalya
As the old trope goes, since Nattie won the fatal four way on Raw, her chances for Sunday are looking slim.  If Ronda takes the belt off of Nia, I think the chances for Natalya winning and turning on her friend would grow considerably.  Her best matches resulted from her and Charlotte trading submissions in the middle of the ring.  Maybe we see the same against Ronda.
Alexa Bliss
Since she was the last Raw Women's Champion, a lot of people have moved her to the back of the line.  However, I see her in the same position as Kevin Owens.  Both management and the fans have always been high on her and trust her in prominent roles.  If Ronda becomes Champion, I think Vince would prefer her to lose the belt on a quick cash-in rather than a clean pin.  When I think of who would be most likely to do that, Alexa comes to mind.
Sasha Banks
Like Alexa, we shouldn't count her out.  She hasn't had a feud for the title in over a year so the briefcase could help get her back there.  My guess is that she feuds with Bayley until Summerslam.  When that door closes, the case could easily help transition her to bigger things.  We saw it with Seth Rollins.  He lost his match to Randy Orton at Wrestlemania but look how that turned out.
Ember Moon
The Money in the Bank briefcase is typically awarded to the superstar with the most chance for potential.  Ember has the largest room for growth out of all 16 entrants.  However, I think she is still too new to the casual fans.  She hasn't even gotten to sink her teeth into any sort of rivalry yet.  If Ruby Riot was in the match, she would have been my pick.  She has the potential and has been on the roster just a tad longer.
Charlotte
At the top of the mountain just a couple months ago, I have the hardest time imagining Charlotte as the winner.  I can't see her revisiting her feud with Carmella or Asuka so soon.  Cashing-in also doesn't seem like her style.  Charlotte has established herself as  someone that settles everything in the ring.  If she were to win, I don't think a cash-in would come until a heel turn or for many months.
Becky Lynch
The darling of the division.  We all just want her to succeed so much.  When the entrants were finally decided, she seemed like the obvious pick.  Becky hasn't has much success since her first run with the title.  Unfortunately, I can't imagine someone cashing-in on Brock or Roman for a second time, so a Smackdown men's competitor will win that briefcase.
I also can't imagine both briefcases going to the same brand. By that logic, I'm not predicting a Smackdown woman to win.  But if I'm picking with my heart, Becky is my choice.
Naomi
This is a tricky one too.  She was given two big Wrestlemania moments the last couple years so that means they're high on her.  That could also mean that her fortune is likely going to change soon.  All the glory can't go to one superstar.  I view her the same as Charlotte: if she captures the case, a heel turn might have to occur eventually.
Lana
My dark horse.  We all want to count her out because it's Lana but she's in the same spot Carmella was in last year.  She isn't the most physically imposing competitor but winning could enhance her development and heat the most.  Lana potentially cashing-in on Asuka definitely produces the highest shock value.
(NOAH) WEEKLY NEWSLETTER VOL.10 ~16TH NOVEMBER 2018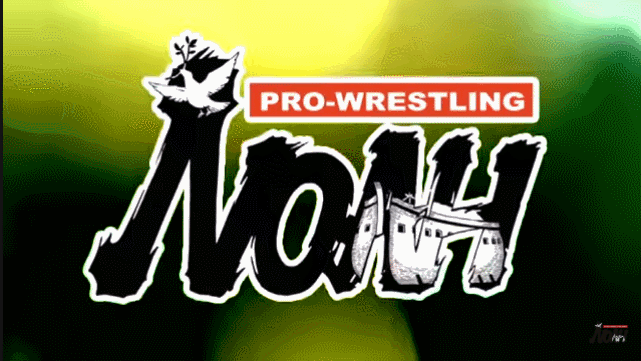 Another wonderfully in depth recap of this week in Pro Wrestling NOAH. How is the Global League going? Let's see what else has been going on in NOAH.
CURRENT TOUR RECAP
NOAH were in Hiroshima on the 12th November; Hiroshima is a city of mixed emotion for NOAH, for some it is home, but for the promotion as a whole it has sad associations, as Mitsuharu Misawa died there in 2009.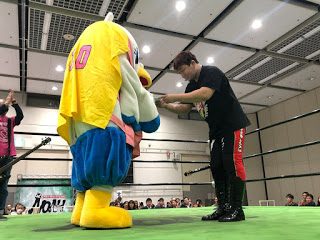 Hitoshi Kumano, (a local bear), took charge of fundraising for the Heavy Rain Fund (Hiroshima was hit badly earlier in the year by floods, and the mascot got yelled at by Mitsuya Nagai). Nagai was wound up by Naomichi Marufuji as well, who held the ropes open for him, a tactic which served to wind Kenoh up too. It was also the event where Kotaro Suzuki got his win over HAYATA, and sat on the ropes holding the belt up to both Daisuke Harada and HAYATA. Kotaro Suzuki later said that HAYATA bought out his trump card in the previous match ("the Headache"), and so he bought out his too, and that he would be no match for him with his own number of various maneuvers which he would bring out in the title match. They had their final match before the championship match on the 17th in Osaka, and they will both go into the match with one victory each over the other in the build up for the challenge.
Fan support is very much on the side of HAYATA (who is not NOAH born unlike Suzuki who is seen as an outsider, despite being NOAH born) to bring the championship home.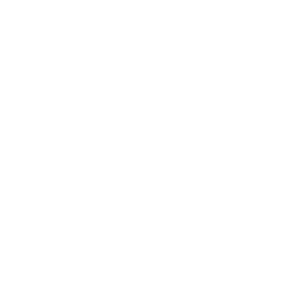 Mitsuya Nagai clashed with Naomichi Marufuji, and was chopped to shreds. Marufuji said he looked like a "boiled octopus" afterwards. Katsuhiko Nakajima would dismiss Nagai as "small fish" on the 14th, but Nagai would break through the dark cloud on the 16th when he ended the winning streak of Kohei Sato.
Despite his fluke win and spazz out victory celebration against Takashi Sugiura, Kaito Kiyomiya suffered two defeats in a row; the first being against Atsushi Kotoge on the 14th and Cody Hall on the 16th. Kotoge, however, has been on a roll and defeated Go Shiozaki on the 16th.
In a rare moment on the 14th, Masa Kitamiya and Kenoh shook hands. Kitamiya said that he did it to acknowledge that he and Kenoh (who lost to him) had practically fought to the death for the win, and that he didn't trust wrestlers who had no ambition. Speaking of Kenoh, during the huge tag on the 16th November, his victory over
Marufuji seemingly wasn't enough, and he decided to get his face again.
Marufuji (now with both shoulders needing athletic support) just looked tired and like he'd had enough.
The show on the 16th November was a shift in the league; Kohei Sato, Kazusada Higuchi and Go Shiozaki had their perfect records beaten by Mitsuya Nagai, Mohammed Yone and Atsushi Kotoge, and Nakajima avenged his loss against Quiet Storm in Global League 2017.
As Global League is beginning to heat up, everyone is talking about not letting anymore victories slip through their fingers, but of course, not all matches can go to a draw, and someone has to lose. There can only be two finalists, and ultimately one winner.
Full recap of Global League 2018 so far, can be found here.
Noah will be back on Saturday 17th November at the Edion Arena in Osaka, (gong sounds at 18.30).
NEWS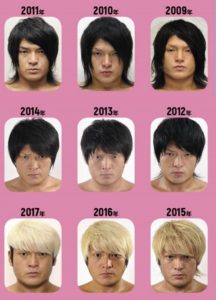 THE EVOLUTION OF KENOH 
The upcoming "Wrestlers Directory" 2018 (basically a guide to who is who, what, and where in 2018) was previewed and Naomichi Marufuji and Kenoh were profiled with their changing looks over the years. 
Kenoh made the following comments about his entry:
His 2009 picture is ugly
Like all trainees, he debuted with a shaved head. Says he didn't used to cut it, and its awkward to look at it, says he didn't think he had any money to cut it.
It doesn't really translate well, but Kenoh says he cut his hair in 2012 because it had been long for long enough. In another rough translation he says that he looks like a child of badboy parents, who has been forced to pose.
Kenoh said about his expression that it doesn't change, because in his every day life, he does not laugh a lot.
In 2015, Kenoh says that "I admired him and went blonde, but I can no longer say I have the aspiration to be like him" (he is talking about Morishima, who very sadly, has let a lot of people down, including Kenoh).
YOSHIKI INAMURA ADDED TO THE NOAH ROSTER PAGE 
At the moment there is not too much information on him apart from his birthday (November 18th 1992), his height and weight, blood type and birthplace (Otawara City in Tochigi Prefecture), date of debut and finisher. His finisher isn't anything special at the moment, and doesn't have a special name, being listed only as a "tackle".
He doesn't have a Twitter account yet.
CHRISTMAS AT MUSCLE GRILL
Naomichi Marufuji's current restaurant MUSCLE GRILL in Tokyo will be having a Christmas party on the 22nd December. Naomichi Marufuji, Hi69, Tadasuke, Atsushi Kotoge and Junta Miyawaki will be attending, but obviously this depends on whether or not they manage to stay injury free.
Event is now full.
HAJIME OHARA IN CHINA
Hajime Ohara has missed some Noah dates as he is training the Eastern Hero Athletes in Shanghai, and also when they visit the Noah dojo in Saitama. Ohara is known to be a very strict trainer with a lot of emphasis on health and well-being, which goes further than working out as he is a big advocate for healthy eating and avoiding alcohol (although he does seem to have a weakness for cake); he has banned smoking during training sessions, forbidding his students to smoke while on breaks.
NOAH IN 2019 
Noah have announced the dates for "Navigation for The Future 2019". The tour will run from January 6th to Friday, February 1st. They have also announced their (provisional) Korakuen Hall schedule for 2019.
TAKESHI MORISHIMA UPDATE
There has been no real news following Morishima's arrest earlier in the month, but further sad details have come to light about his behavior prior to the arrest and his living circumstances.
Morishima it seems was (and is) homeless and without any form of income, and was begging for drinks, even using the tactic of asking to drink with the bar staff as it meant he would be given free drinks.
The management company who were sponsoring his return had originally put him up in an apartment, which they paid the rent for. The deal was that Morishima would concentrate on his return, however, Morishima didn't do this, and preferred alcohol to training. The President of the company, seeing that Morishima wasn't giving anything in return despite repeated requests for him to change his ways, eventually lost his patience and told Morishima to pack up and leave.
Morishima, seemingly unconcerned about this, told him flippantly that he was drinking in Shinjuku, and if he wanted the keys, he should come and get them.
GHC BELT NEWS
GHC Heavyweight Champion: Takashi Sugiura
GHC Junior Champion: Kotaro Suzuki
GHC Heavyweight Tag Champions: Naomichi Marufuji & Akitoshi Saito
GHC Junior Tag Champions: Minoru Tanaka & Hi69
The winner of Global League 2018 will earn the right to challenge Takashi Sugiura for the GHC Heavyweight title, if he himself wins, Sugiura says that he will nominate Masato Tanaka as his challenger.
Kotaro Suzuki will defend the GHC Junior Heavyweight title against HAYATA on the 17th November at Edion Arena, Osaka.
The GHC Heavyweight Tag titles have not had a challenger as of yet, and probably won't until after Global League wraps up. Mitsuya Nagai has hinted that he may challenge, but Saito said that he will not be granted a title shot. Katsuhiko Nakajima was asked if he was going to challenge after the Global League match with Saito, and said cryptically, he was "in the mood for shopping" (i.e., shopping around to see what deal is best).
The GHC Junior Tag Championship will be challenged for by Koji Kanemoto and Hiroshi Yamato on the 25th November at Korakuen Hall. Seiya Morohashi has also challenged for them, his partner at this time is as yet unknown, but it is thought it will either be TAMURA or Kouki Iwasaki.

TOUR TIDBITS
Atsushi Kotoge drinks "Revolutionary Coffee"
Naomichi Marufuji sat on a wet bench wearing thin grey pants…
There was a cat at the hotel in Ehime, much to YO-HEY's delight
Kaito Kiyomiya appears to be being fitted for tailored suits (long gone are the days of the oversize one thank god)
Daisuke Harada celebrated his 32nd birthday on the 13th November (President Uchida did not even know it was his birthday!), and Yoshiki Inamura will celebrate his 26th birthday on November 18th, Takashi Sugiura bought him an early birthday cake and a small party was held at a restaurant Inamura had been taken out to by his seniors.
Shu Nishinaga said Ally (the ring announcer) "whined like a child" for udon noodles.
Naomichi Marufuji says he was disturbed by mosquitoes, in November, which woke him up at 2.30am
Kenoh apparently went jogging in the Imperial Palace Gardens in Kyoto (a fan who saw him, thought he was a blonde delinquent fleeing the law before it was discovered it was Kenoh)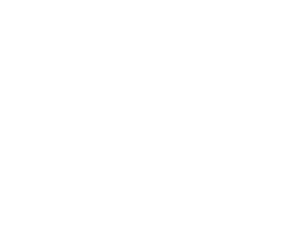 KING SHAMELESS CORNER 
After weeks of silence. Takashi Sugiura is back, posting a picture of Masao Inoue holding an ice cream cone with white foam in it and labeling it "mood" and photographing erotic looking food.
I'll leave it to your (and his) dirty imagination as to what exactly he meant by oysters being "erotic"…
BROADCASTS
The final night of Global League, 25th November, will be broadcast at 6pm on Saturday 8th December
The event on the 12th December, will be broadcast on the 15th December
The event on the 16th December, will be broadcast on the 22nd December
This is more than usual, and all seem to be going out on a weekly basis. This makes me wonder if the network are trying something out.
LINKS
K-FORCE: music inspired by Katsuhiko Nakajima
ARTICLE: "Traces to Nowhere: the tragic story behind the Takeshi Morishima arrest"
News article on Takeshi Morishima's drunken and chaotic life
Enjoy what I do? Help me do it full time.
IPW are the official vendors of Noah merchandise, please click here for shop
English translation of "Heir to the Ark" (Naomichi Marufuji's biography) ~ work in progress
Enjoy the Pro Wrestling NOAH content? Let us know on social media @theCHAIRSHOTcom and always remember to use the hashtag #UseYourHead!
The Good, Bad and Ugly: WWE Survivor Series 2018 Pre-Show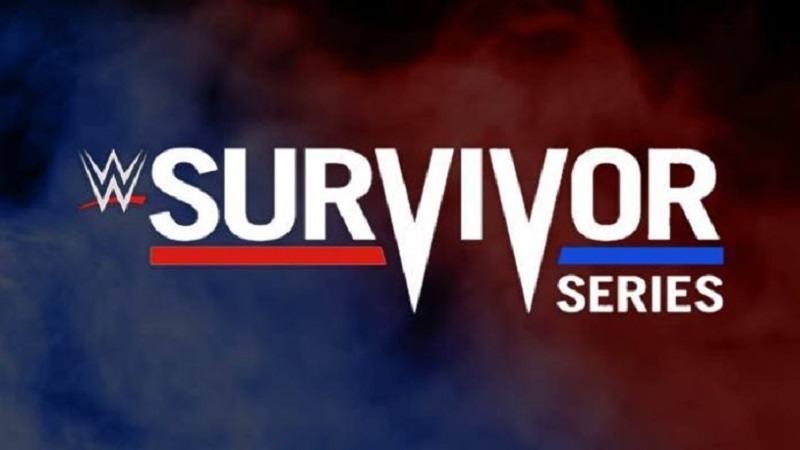 WWE Survivor Series (2018 style) is upon us, and that means Bobby is in to give you the Good, the Bad, and definitely the Ugly as we head into Staples Center!
One of my very favorite events.  A mainstay and vital time of year around Thanksgiving.  Oh how I miss the old school random tag matches.  The late 80's early 90's Survivor Series are a frequent watch on my WWE Network account.   It represents an original major show for the WWE, and usually involves some twist and turns. Of course this is the second year with the Raw vs Smackdown format. However the twist and turns happened a lot during the weekly Raw and SmackDown already but anything can happen in the WWE right?
The Good
Champion vs. Champion: Universal Champion Brock Lesnar vs. WWE Champion Daniel Bryan
I predicted this fued a long time ago.  After Daniel Bryan was injured and couldn't continue I thought it was a dead idea.  Now here it is.  Although this is a crazy WrestleMania level match, we will see that we have a few matches on this card that also are WrestleMania caliber.  Classic David vs. Goliath 101, with a no doubt hot crowd prepared for this match.  I am beyond happy that Daniel Bryan is now a sort of heel.  Becky Lynch was doing this also facing the female Brock Lesnar Ronda Rousey.  This really will be a Good match.  I do however fear that we may not have Daniel Bryan much longer after, as he is going to be pushed to the physical limit with the Beast Incarnate.  The crowd goes bananas Daniel Bryan Wins after multiple low blows or some type of debauchery.
WWE Raw Women's Champion Ronda Rousey vs. Charlotte Flair
Wooo! This is another crazy fantasy WrestleMania type of match of the night.  I really wish it was with Becky Lynch though, as I cannot get enough of "The Man."  I'm glad she will be okay though and will be back soon!  Charlotte is the perfect replacement.  The Queen will certainly be bringing her A Game against Rousey.  The crowd was behind Becky Lynch in this one, but now it is a toss up in my opinion.  I expect brutality and punishment galore.  The crowd will love this.  Although it is a difficult call Charlotte Wins due to outside interference.
Champion vs. Champion: Intercontinental Champion Seth Rollins vs. United States Shinsuke Nakamura
I won't waste a lot of time on this one.  Read who is in it.  This will be a good match.  We will see both of their respective skills shine with one another and I would be surprised if this match falls flat.  I see that they will be feeding off of each other and most likely will work this match on the fly until the finish.  Seth Rollins Wins!  I expect Dean Ambrose will mess up his day though soon after his hand is raised.  Rollins will be beaten up quite a bit already and The Lunatic will pick the bones.
Survivor Series Tag Team Elimination Match:
Team Raw – Bobby Roode and Chad Gable, The Revival, The B-Team, Lucha House Party and The Ascension vs. Team SmackDown – The Usos, New Day, Sanity, Luke Gallows and Karl Anderson, and The Colóns
Old school Survivor Series type Tag Match.  I just love these.  The fans get their money's worth.  You see a lot of talent and unlike a Battle Royal you see more action.  This match is filled with talent.  The story in this match and standouts I believe will be the members of Sanity. I really like Sanity and honestly anytime they are utilized it is interesting.  I know this match won't be perfect but it will no doubt be good.  Winners!  Pick em!   I say Team SmackDown.
Survivor Series Elimination Match:
Team Raw – Mickie James, Nia Jax, Tamina, Natalya, and Ruby Riott (w/Alexa Bliss, Liv Morgan, and Sarah Logan) vs. Team SmackDown – Carmella, Naomi, Sonya Deville, Asuka, and Mystery Partner
Again, I love these type of matches.  The Women's Divisions have been exciting, interesting and relevant.  They have been killing it!  I see Survivor Series as no different.  With the exception of Becky Lynch getting taken out, the segment on Raw was just awesome!  I really am excited for it, and this match will not disappoint.  I am a huge Liv Morgan fan however, but I hope she is not the pick.  I want someone new and unexpected.  I used the term Mystery Partner because that is what they called the Undertaker when he debuted.  I just want to be surprised and see someone we don't expect.  Team SmackDown Wins!
The Bad
Survivor Series Elimination Match:
Team Raw – Dolph Ziggler, Drew McIntyre, Braun Strowman, Finn Bálor, and Bobby Lashley w/ Baron Corbin and Lio Rush at Ringside vs. Team SmackDown – The Miz, Shane McMahon, Rey Mysterio, Samoa Joe, and Jeff Hardy
I just don't know how to feel about this match.  There is no doubt some talent, I just am not excited for it.  I do like the aspect of it being a traditional tag match but aside from that I am not surprised or excited overall.  I was hoping for something new but it is just more of the same old.   We will see a lot of action.  The match will be filled with high spots and risk, however I just don't see it doing anything special.  They will all provide their usual role we see every week, and for an important show like Survivor Series, that is kind of Bad to me.  Team SmackDown Wins!
Cruiserweight Championship Match: Buddy Murphy (c) vs. Mustafa Ali
I am not saying that this will suck, it won't be ugly.  However it will get lost.  No one will care about the outcome of this.  Both men are extremely talented and will deliver a stellar performance.  It just won't be significant overall which makes it a Bad Thing.  Murphy Retains the Cruiserweight Championship!
The Ugly
Champions vs. Champions: Smackdown Tag Team Champions The Bar vs. Raw Tag Team Champions AOP
AOP is nothing to write home about.  We are going to see a lot of stiff contact and predictable action.  This is another that will fall through the Ugly cracks of the show.  The Bar is just an awesome team but working a team like AOP will inhibit their abilities and really Ugly up the show for us fans.  This match is a shame.  AOP Wins a very sad match.




I truly believe the WWE could and should do better, but I won't be cynical.  I will be sitting back and enjoying the show no matter the case.  Check out my Post Survivor Series article and thank you for reading.  Please comment and share!  Prayers to the residents of California who are enduring this horrible disaster.  Much love to you.
How do you feel about this year's Survivor Series? Let us know on social media @theCHAIRSHOTcom and always remember to use the hashtag #UseYourHead!