Making the Case for Every Money in the Bank Entrant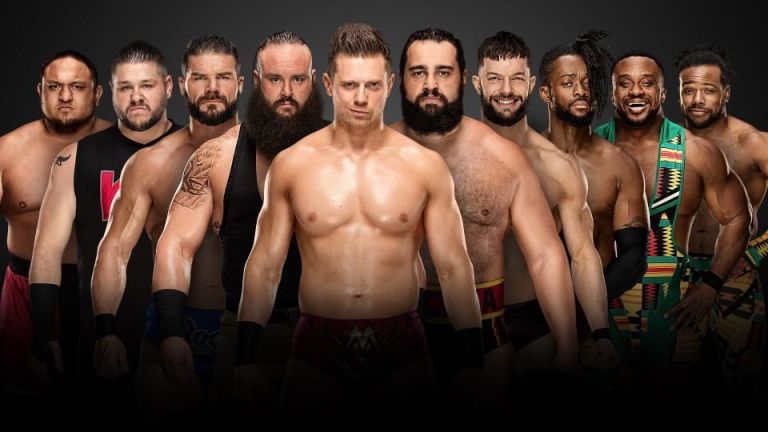 Unlike the past Money in the Bank matches, each contest on Sunday will have eight competitors rather than six.  That means the results may also be a little more unpredictable.  I think more entrants have a realistic shot at grabbing the briefcase than we realize.
Braun Strowman
Braun having the briefcase would bode the best in terms of odds for a successful cash-in.  His music would likely provide the biggest pop and potentially the best moment.  If Roman never gets the belt off of Brock, a cash-in from the monster could end yet another Lesnar title reign.
Kevin Owens
History has shown that briefcases best serve the heels on the roster.  Kevin Owens also works best with mic time and a high-profile storyline.  It's a perfect marriage.  We saw on Monday that he can be the highlight of a segment or a match when given the opportunity.  He's not my clear favorite but I wouldn't be surprised if KO comes out on top Sunday.
Bobby Roode
Fans still love his entrance music but you can't rely on solely that to move to the next level.  When Roode was in NXT, I could imagine him as the future WWE Champion.  However, his babyface run on the main roster has left him at a dead-end so a heel turn could certainly refill his tank.  If he wins the briefcase, it would be wise to pull the turn immediately after.
Finn Balor
His match with Braun Strowman on Raw a couple weeks ago proved that he belongs in the main event picture.  After failing to capture the Intercontinental Title, fans wanted him to be Brock's next challenger.  Even with subpar booking, we haven't abandoned him.  That briefcase could propel him to the next level and help him reclaim the belt he never lost.  After Roman was defeated by Finn to qualify for the Universal Title back in 2016, he said he wanted Balor one more time.  Because of Finn's untimely injury, we never got to establish that potential feud.
The New Day
I struggled with this one.  Xavier Woods is who I want to see seize the spotlight in the ladder match but he's the only guy I can't imagine with the briefcase.  Kofi Kingston has had the most chances to break into the world title picture but it's always alluded him.  I hope he captures it before the end of his career but I have plans to expand on that in a future article.  Big E makes the most sense to enter the match and to hold the case between the three members.  He checks all the boxes and has already proven back in NXT that he can hold the top prize.
Samoa Joe
Speaking of checking all the boxes, Joe is near the top when it comes to promo believability and being a physical threat.  If it's not Nakamura or Daniel Bryan, I think Joe is next in the pecking order to challenge AJ.
Rusev
He's had the most over gimmick of 2018.  Maybe Vince will finally reward one of the most charismatic guys on the roster.  Rusev has been one step away from that big shot for several years now.
The Miz
This is my pick to win the whole thing.  All the creative power needs to be put into a Miz/Daniel Bryan feud before the fans lose interest.  With a second win over Big Cass, Daniel Bryan could be next to challenge for the WWE Championship.  The Miz cashing in on Bryan would work wonders for both guys and the story could keep going for months.  There's also a Last Man Standing match on Sunday.  Styles and Nakamura will likely be in pieces by the end of that match so maybe we'll see the MITB winner take advantage.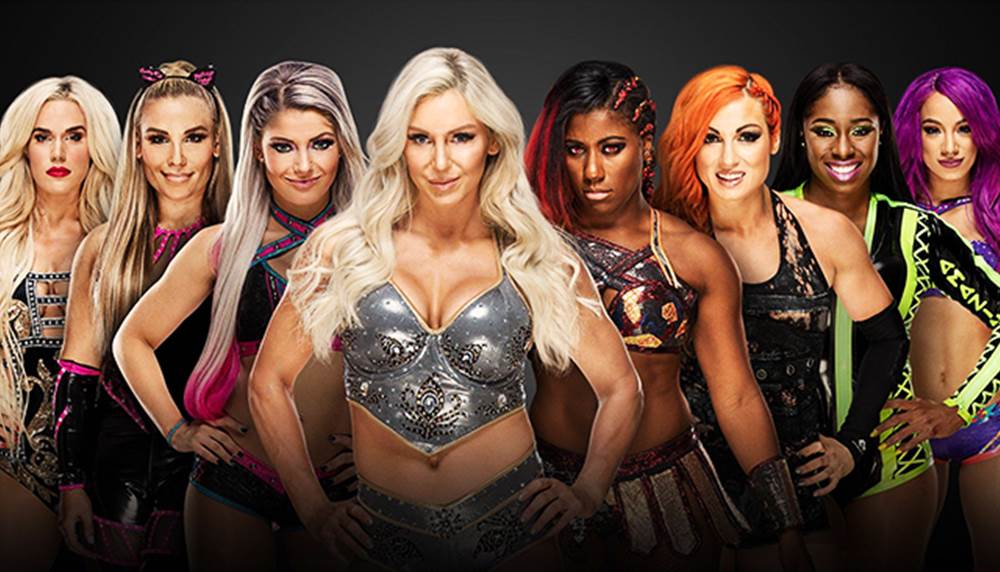 Natalya
As the old trope goes, since Nattie won the fatal four way on Raw, her chances for Sunday are looking slim.  If Ronda takes the belt off of Nia, I think the chances for Natalya winning and turning on her friend would grow considerably.  Her best matches resulted from her and Charlotte trading submissions in the middle of the ring.  Maybe we see the same against Ronda.
Alexa Bliss
Since she was the last Raw Women's Champion, a lot of people have moved her to the back of the line.  However, I see her in the same position as Kevin Owens.  Both management and the fans have always been high on her and trust her in prominent roles.  If Ronda becomes Champion, I think Vince would prefer her to lose the belt on a quick cash-in rather than a clean pin.  When I think of who would be most likely to do that, Alexa comes to mind.
Sasha Banks
Like Alexa, we shouldn't count her out.  She hasn't had a feud for the title in over a year so the briefcase could help get her back there.  My guess is that she feuds with Bayley until Summerslam.  When that door closes, the case could easily help transition her to bigger things.  We saw it with Seth Rollins.  He lost his match to Randy Orton at Wrestlemania but look how that turned out.
Ember Moon
The Money in the Bank briefcase is typically awarded to the superstar with the most chance for potential.  Ember has the largest room for growth out of all 16 entrants.  However, I think she is still too new to the casual fans.  She hasn't even gotten to sink her teeth into any sort of rivalry yet.  If Ruby Riot was in the match, she would have been my pick.  She has the potential and has been on the roster just a tad longer.
Charlotte
At the top of the mountain just a couple months ago, I have the hardest time imagining Charlotte as the winner.  I can't see her revisiting her feud with Carmella or Asuka so soon.  Cashing-in also doesn't seem like her style.  Charlotte has established herself as  someone that settles everything in the ring.  If she were to win, I don't think a cash-in would come until a heel turn or for many months.
Becky Lynch
The darling of the division.  We all just want her to succeed so much.  When the entrants were finally decided, she seemed like the obvious pick.  Becky hasn't has much success since her first run with the title.  Unfortunately, I can't imagine someone cashing-in on Brock or Roman for a second time, so a Smackdown men's competitor will win that briefcase.
I also can't imagine both briefcases going to the same brand. By that logic, I'm not predicting a Smackdown woman to win.  But if I'm picking with my heart, Becky is my choice.
Naomi
This is a tricky one too.  She was given two big Wrestlemania moments the last couple years so that means they're high on her.  That could also mean that her fortune is likely going to change soon.  All the glory can't go to one superstar.  I view her the same as Charlotte: if she captures the case, a heel turn might have to occur eventually.
Lana
My dark horse.  We all want to count her out because it's Lana but she's in the same spot Carmella was in last year.  She isn't the most physically imposing competitor but winning could enhance her development and heat the most.  Lana potentially cashing-in on Asuka definitely produces the highest shock value.
---
Always Use Your Head and visit the official Pro Wrestling Tees store for The Chairshot All t-shirt proceeds help support the advancement of your favorite hard-hitting wrestling website, The Chairshot!

---
Why Sasha vs Bayley Is A Bigger Deal Than The Women's Championship Situation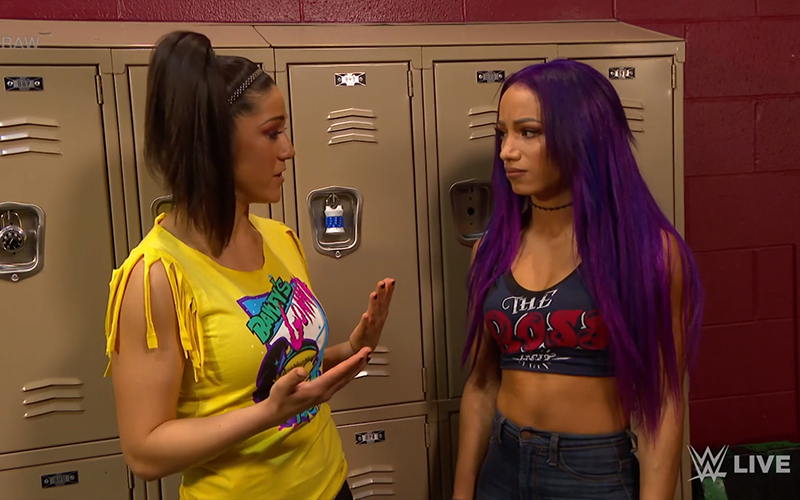 Okay, before you guys start shouting, hear me out. I love Ronda Rousey, I've been pleasantly surprised by how well she's adapted to wrestling, but the Sasha Bayley feud has bigger implications for the Women's Division in the the long run than whether or not Ronda Rousey gets a Women's Title run.
For years, the Women's Division has been limited to one major storyline per show, always involving the Women's Title and if there was a secondary storyline, it wasn't of much importance, it was usually just to keep a top face on TV. Sasha and Bayley is different, these are two top stars in RAW's Women's Division having a feud that easily could be for the Women's Title. It's a tale as old as time (no, not Beauty and the Beast): Two friends become bitter rivals, but unlike a lot of women's storylines, Sasha and Bayley are rivals over a guy, they've become rivals because both women want to be the best in the RAW Women's Division.
However, this story is even more important than just the Women's Division getting more than one important storyline. WWE allowing this storyline to happen without the title being involved means that they are treating the Women's Division as a valuable part of RAW and are invested in the division long-term.
Where could this go? I've long had a theory that eventually, RAW and SmackDown will basically be a storefront for the Network and that every division will have its own show, like 205 now. We'd have 205, a show for the Women's Division, Main Event for the low card, a show for the Tag Division, and maybe keep RAW and SD for the top tier and mid card.
Sounds like a pipedream, especially considering the huge TV deals that WWE's signed for RAW and Smackdown, but with cable cutting and sites like Hulu, Netflix, and Amazon developing more and more content, it's very likely that down the road, WWE decides to move more and more of their wrestling to the Network and just keep RAW and SmackDown on TV for the fans that don't subscribe to the Network.
Why would they do that? It's becoming more and more clear that while WWE struggles with time management, they also have a growing problem of having way too much talent and not enough time and titles to go around. Both Women's Divisions and the 205 division have a lot of talent and only one belt, which leaves a lot of talent wrestling in the doldrums. Having
Where does Sasha vs Bayley fit into this? Well, these are two top level talents having the makings of a great feud, if there were a secondary title involved, this would be the perfect feud for it. Sadly, that's not the case, but if this goes well, it makes a great case for women to get more non-title feuds and TV time on RAW and SmackDown and better stories than what they usually get, which seems to revolve around men and/or catty comments.
So, let's hope WWE does this feud justice and we'll get better stories and more TV time for the Women's Divison.
---
Always Use Your Head and visit the official Pro Wrestling Tees store for The Chairshot All t-shirt proceeds help support the advancement of your favorite hard-hitting wrestling website, The Chairshot!

---
The Rock: The 10 Defining Moments of The People's Champion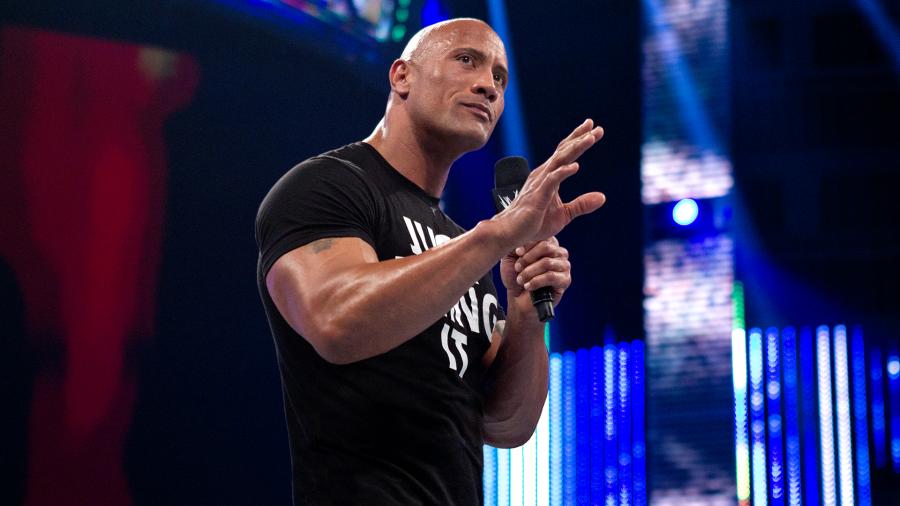 Has there ever been anyone who has be as if not more successful outside of the WWE as the were in WWE as the Rock? The Rock is one of the most charismatic people to ever step foot in WWE with countless quotable catchphrases. One of the best talkers of all time, a Hollywood megastar and by all accounts genuinely one of the nicest people.
He is without doubt the most electrifying man in Sports Entertainment history, but which moments were most electrifying? What moments truly defined the People's Champ? Let's find out today as we go through the Rock's career to find his 10 defining moments.
10. His Debut

This moment is significant not just because it was the first time we'd ever seen The Rock in the ring but how the debut was done. First off it was in Madison Square Garden so clearly, they had faith in him.  Then there was the way he was presented with commentary talking about his potential and his heritage being the first third generation superstar (He wasn't). JR even declared Rocky would be "the man".
They did everything they could do to present him as this fiery babyface even having him be the sole survivor. The problem was nobody bought it. He got a decent reaction but soon after that fans turned on Rocky Maivia chanting Die Rocky Die and Rocky sucks.
---
Always Use Your Head and visit the official Pro Wrestling Tees store for The Chairshot All t-shirt proceeds help support the advancement of your favorite hard-hitting wrestling website, The Chairshot!

---
It's Not As Easy as 'Change the Channel' or 'Find Another Wrestling Show'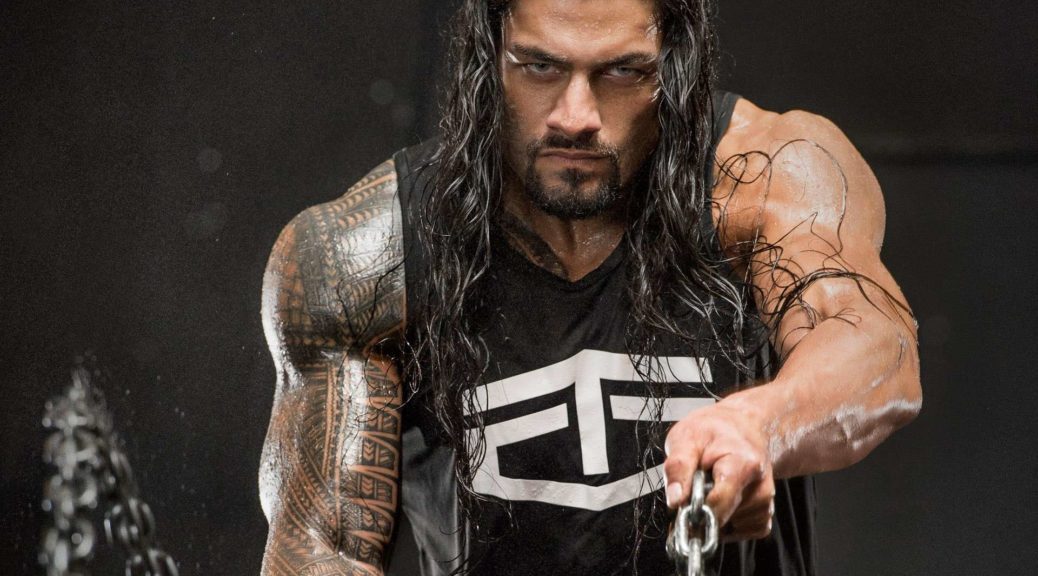 If you're someone who is happy with the product WWE is putting out these days, the wrestling world is a beautiful place. If you're not happy with the product, or just aren't thrilled with some of it, it can be a very aggravating and frustrating world. Your frustration probably isn't being relieved by the comments of well-meaning fans to your complaints: 'No one's making you watch it', 'Change the channel' 'Be happy that they're on the card', 'Be happy they go X, Y, or Z', 'There's tons of other promotions out there, find something you do like'. This advise sounds very fair and reasonable, and I know that most of the people saying it mean well, but basically telling someone to take their ball and go home when they aren't happy, rather than listening to what they're trying to say, comes across as condescending.
It's not as simple as changing the channel or finding something else. If you've loved a promotion all of your life and find yourself not happy with the current product, being told to change the channel or find another promotion to watch is like being told to change jobs because you're frustrated with management or finding another place to live because you don't like the landlord. It's not helpful and just adds to the frustration. Let's look at some of the most common things frustrated fans hear.
Change The Channel. This is the most common one I see and it's one of the most tone deaf. It assumes that you're going to find something else to watch and that's not always the case. If you can't afford to have hundreds of channels on your cable or satellite dish, or afford a streaming site, your choices are pretty limited.
Find Another Promotion: This one is the one I find most irritating, because it assumes that 1. You haven't checked out other promotions 2. That you can afford to pay to see smaller promotions or know that they're going to be in your area, and 3. That you can find a way to watch another promotion. I can't tell you how many times I see people asking where they can find a way to watch NJPW or some other non-WWE promotion. Overseas promotions are not always easy to get access to or fit into everyone's schedule.
Be Happy Your Fave Is on the Card/Just Be Happy They Got X, Y, or Z. I sort of get the logic behind this one, it doesn't make it any less insulting or make me any less furious. Yes, I realize that a promotion with a deep a talent pool as WWE doesn't have to give opportunities to everyone, but telling someone who is expressing frustration that someone they view as talented isn't being given a bigger opportunity, or didn't get the recognition for a big accomplishment when someone else did, that they should just be happy with what the person did get is very insulting and condescending.
---
Again, I realize that when fans say this to one another, they mean well…usually. Yes, some of the complaints do get tiring, like the ones about how Vince/Triple H/WWE/whomever is ruining the business/company/world, Roman Reigns is overrated/can't talk/can't wrestle/shouldn't be pushed because of Wellness Policy violation/he's too good looking to be relatable (yes, seriously). However, there is a lot of understandable frustration with how things are going that should not be dismissed or poo-pooed away with well-meaning comments that just add to the frustration. If we want to make the online wrestling fandom the inclusive place we claim it is, we need to be more willing to actually listen to the concerns and frustrations of each other and realize that for many people, giving up on something you love is not as easy as it sounds, especially when it's something you've devoted a lot of time,money, and emotion into. Being frustrated with WWE doesn't mean they don't still love the company, and we shouldn't be outright dismissing them.
---
Always Use Your Head and visit the official Pro Wrestling Tees store for The Chairshot All t-shirt proceeds help support the advancement of your favorite hard-hitting wrestling website, The Chairshot!

---