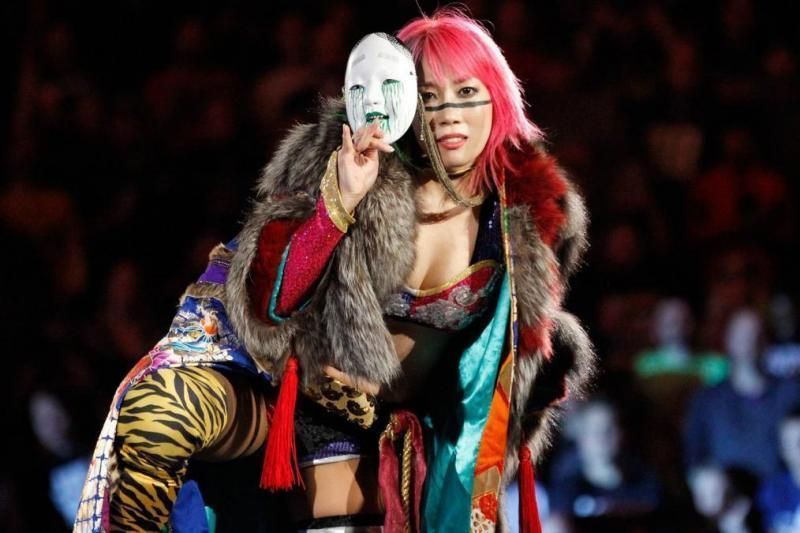 With Money in the Bank and NXT:TakeOver Chicago finally upon us I'll give you my picks for these WWE cards.
                               NXT:TakeOver Chicago
NXT Tag Team Championship
Undisputed Era (Kyle O'Reilly and Roderick Strong) (C) Vs. Danny Burch and Oney Lorcan
This one I could see going either way but I think this is were we see this rivalry come to an end and allows Undisputed Era to move on to fight some other NXT Tag Teams. Maybe the War Raiders.
Pick-Undisputed Era
Ricochet Vs. Velveteen Dream
This match could end up stealing the show. These two athletes talent is otherworldly. I think Ricochet pulls this one out but it definitely isn't going to be a one-sided affair and I don't think this is the end of their rivalry.
Pick-Ricochet
NXT Women's Championship
Shana Baszler (C) Vs. Nikki Cross
With Nikki being trust quickly into this feud it makes me have two fields of thought about it. It could have been rushed just to give Shana an opponent or it may have been done as a quick way to take the strap from her. I think the latter maybe the case because I feel her character is stale and boring. Not a fan of the "Queen of Spades". I think Nikki gets away with some Tom Foolery here to pull it out.
Pick- Nikki Cross (C)
Street Fight
Johnny Gargano Vs. Tommaso Ciampa
This is the match I'm most excited for out of both cards as it contains arguably the feud of the year. And I don't think the final pay off stops here. This match is sure to be brutal and feature some blood. It may even feature a Heel Turn from Candice LeRae. However the ending comes about I think it has the same ending, Ciampa wins this one clean so we can have a true payoff with a rubber match.
Pick-Tommaso Ciampa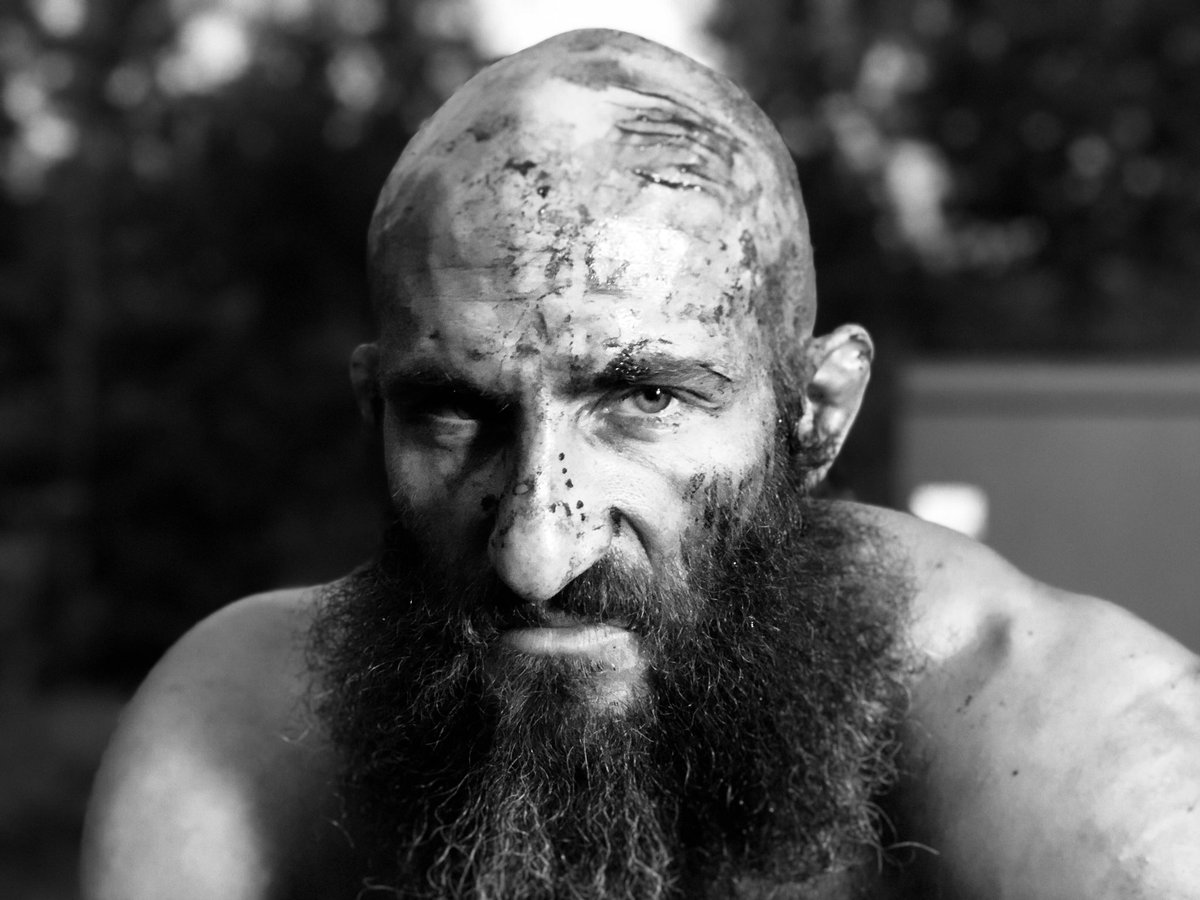 NXT Heavyweight Championship
Aleister Black (C) Vs. Lars Sullivan
This is the match that worries me as I am a big fan of Black and who isn't. I could see Triple H throwing a swerve here and putting the title on the Heel Lars Sullivan. It definitely isn't out of the realm of possibility. Either way I don't think this rivalry end here so I am going to say Aleister Black retains but it is because of a DQ.
Pick-Aleister Black (C) -By DQ 
Before I jump into Money in the Bank I have a quick question maybe someone could answer because I may have missed the memo. But why is the NXT North American Champion Adam Cole not on this card. It's a damn shame, BAY BAY.
Money In The Bank
SmackDown Tag Team Championship
The Bludgeon Brothers (C) Vs. Luke Gallows and Karl Anderson
This is on the pre-show but I will include it anyway because it plays into an idea I have. The tag division on SmackDown had pretty much been nonexistent and what better way to breathe life back into it is to put the straps on someone new. What better way to do it than put the Gold on a team that has a background with a very popular group right now, The Bullet Club. and what better way to kick off a pre-show than with a Title changing hands.
Pick-Gallows and Anderson (C)
Sami Zayn Vs. Bobby Lashley
If the premise of this match wasn't built on such a pathetic storyline I think more people would be excited for it and talking about it. That being said I am one of those people that doesn't much care about it. Hopefully it all ends here and Lashley wins but I'm going to say that victory comes at the hands of a DQ and this awful feud continues.
Pick-Bobby Lashley-DQ
Daniel Bryant Vs. Big Cass
I'm just not a fan of Big Cass but I guess that is because he is doing his job as a Heel, much like Jinder Mahal. This is another feud I don't see ending here. There just isn't anything going on for there two to do besides fight each other again in a rubber match at Extreme Rulez  after Big Cass gets the win in this one.
Pick-Big Cass
RAW Tag Team Championship
The Deleters of Worlds (C) Vs. The B-Team
This is another one I can see going either way. The B-Team have some momentum and are technically undefeated. I don't see them with the draw that Matt Hardy and Bray Wyatt have and I think it would be a better use of that to have them loose the Titles to Dolph Ziggler and Drew McIntyre. Because whoever wins this match that is their destiny, to loose to The Show.
Pick-The Deleters of Worlds (C)
Roman Reigns Vs. Jinder Mahal
This match ends the feud and the crowd continues to boo Roman Reigns for some reason.
Pick-Roman Reigns
SmackDown Women's Championship
Carmella (C) Vs. Asuka
As much as I have enjoyed Carmella's work as a Champion Heel I think the road ends here for her and Asuka gets the Strap and begins a new feud with the winner of the Women's briefcase.
Pick-Asuka (C)
Women's Money in the Bank
Lana, Charlotte Flair, Naomi, Becky Lynch, Alexa Bliss, Natalya, Sasha Banks, Ember Moon
I really want this to be the night Ember Moon rises.(See what I did there). I am just a fan of her character and it is probably because I grew up on WWF gimmicks of old. I just don't see it happening here. Too soon. It seems as the majority of the Inter-webs feel that Natalya will win this and eventually turn Heel when she cashes in on her friend, Ronda Rousey. I can see this and can picture Natty following Ronda around with the case and promising not to use it on her. Ronda then begins to grow more suspicious of her as time went on. But I am going a different route here. I think the WWE swerves us here with what shouldn't be a swerve at all. Charlotte Fuckin Flair. What is more WWE than just giving it to Flair and having her use it to re-spark a feud with the new Champ Asuka. A feud I feel was to short lived.
Pick-Charlotte Flair-WOOOO
Intercontinental Championship
Seth Rollins (C) Vs. Elias
This just may be a feud that rolls to Extreme Rulez. I just don't see someone who is arguably the companies biggest attraction loosing a Title just yet. Especially one he has helped elevate to a higher level. Even with the whispers of Rollins Vs. Lesnar at SummerSlam out there I don't see it happening.
Pick-Seth Rollins (C)
Men's Money in the Bank
Braun, Kevin Owen, Finn Baylor, Bobby Roode, Xavier Woods, Somoa Joe, Miz, Rusev
First off if you didn't notice I picked Xavier Woods as The New Day member to make the cut. I know everyone is hot on them breaking up and Big E being the choice but it doesn't make sense to me. They are hot off the big E3 showdown with The Elite and Woods was the face of that feud even know they lost. The popularity from that and his youtube channel is more than enough reason for me.
As for the winner I could see this with so many outcomes I wont even begin to play them all out. My dream booking would be that Finn wins the contract and cashes it in A.S.A.P on Lesnar and get to have a Title run that isn't cut short by an injury. This also plays into my idea I mentioned earlier. Why not use The Bullet Club popularity and give more former members Gold. If A.J. Styles was able to retain and with all the new Gold the current members have found in Japan they would be all strapped up. Hell, Adam Cole has NXT Gold and there is no way neither Cody or Marty Skurll don't leave Best in the World with the R.O.H. Strap. (An event I am going to I might add and am pretty stoked for!) As much as I would love to see the above scenario play out I think this briefcase ends up on SmackDown too. Even more so after Corbin made it a point to say how mad Stephanie would be if they don't return to RAW. Foreshadowing kids. I know Miz is the odds-on favorite to win it but I'm going Samoa Joe and predicting a quick cash-in as well.
Pick-Somoa Joe
RAW Women's Championship
Nia Jax (C) Vs. Ronda Rousey
This match kind of upsets me from a booking standpoint. I am not really angry with the fact that Ronda Rousey is getting such a quick chance at the Strap because I get it, she is the baddest woman on the planet and the credentials speak for themselves. What angers me is the buildup could have been better. But I am here to make my pick and not play to much "fantasy booking". I think the right outcome is Ronda wins by a DQ finish or a double count-out happens and the feud continues. The count-out could even build to an angle at Extreme Rulez where they need a cage to contain them. And like I've said before what better place to put the Strap on Rousey than in a cage. We wont see anything like this and Ronda Rousey probably wins with a clean armbar.
Pick-Ronda Rousey (C)
SmackDown Heavyweight Championship
A.J. Styles (C) Vs. Shinsuke Nakamura-Last Man Standing
If you skipped to just the bold text this answer may surprise you but allow me to explain. I don't want this rivalry to end yet and I have enjoyed it even though it has dragged on for sometime. But I think Joe cashing the case in after Nakamura knocks A.J. out would make for a great ending. Joe could then beat Shinsuke and this leads to a three way feud when they both invoke their rematch clauses. If that doesn't happen, and most likely wont, I think Shinsuke pulls the win out here and either way the rivalry continues.
Pick-Samoa Joe (C)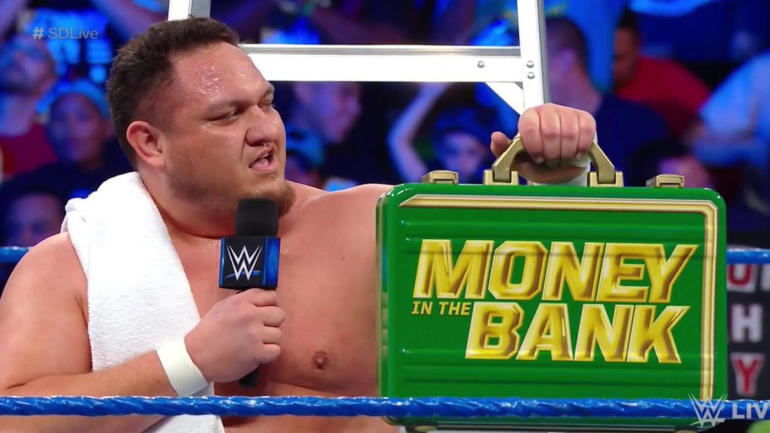 Well this has been my first PPV picks for www.thechairshot.com and let me know what you think some possible outcomes are or just how bad you think mine are on Twitter @james_callear. And while you are there #UseYourHead and give me a follow.