Kassius Ohno Desperately Needs To Turn Heel in NXT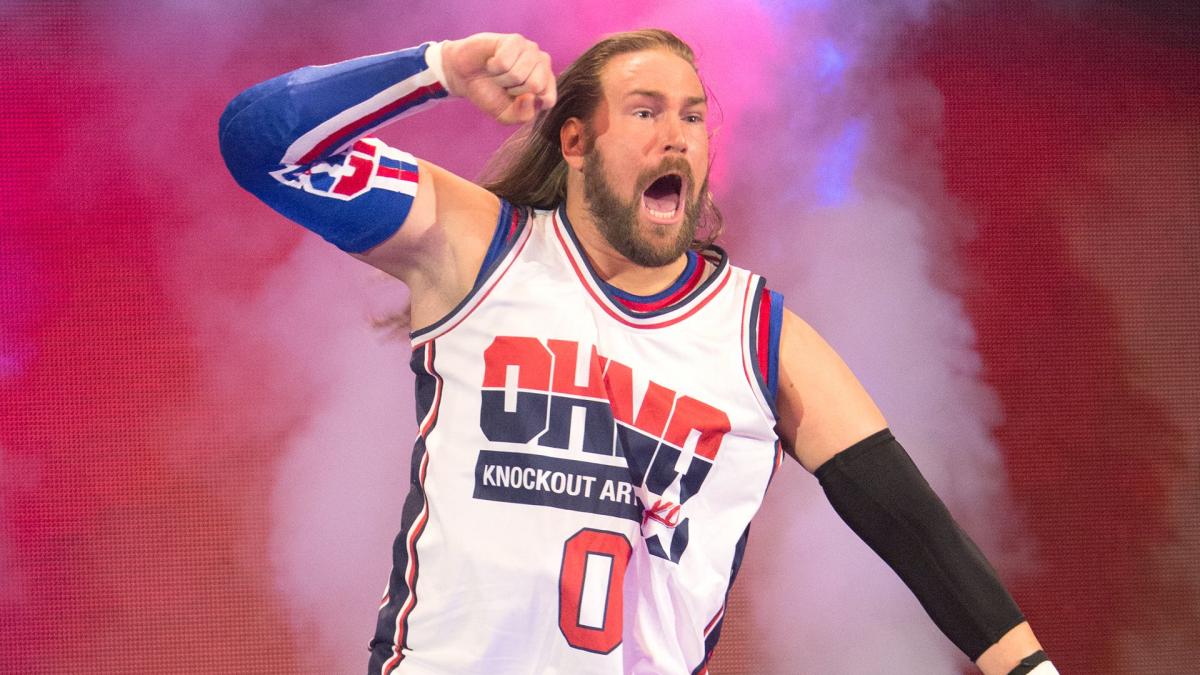 How many great matches has Kassius Ohno had in both of his runs in NXT? There are quite a few to choose from. He's had good matches with Aleister Black, Hideo Itami, Velveteen Dream among others. Now how many great stories has he been involved in? Yeah, I can't think of any either.
I mean he did have something interesting with William Regal back in 2013 but Regal had a story with Cesaro that same year that was better. In his first run he just became another guy on the roster so he left and once again proved on the indies why he's one for the best wrestlers. So surely, he wasn't going to just fall back into the same spot he was in last time.
You'd think that but unfortunately that's what's happened. It started out promising with him challenging then NXT champion Booby Roode. When you come in at the top there's nowhere to go but down. I mean it's cool when WWE allows him to show up at the occasional Indy show but when you think about it's probably because he's the only guy available. Not as cool when you look at it like that.
Ohno is yet another example of someone who while good in the ring really need a story. When guys like him don't have a story they just become lost in the shuffle which is a shame for a guy as talented as him. If he's already lost in NXT that doesn't bood well for him on the main roster. If he even gets there at all.
Look at his last couple of Takeover matches against Velveteen Dream and Lars Sullivan. While I said the Dream, match was good it was very much thrown together and the match with Lars just didn't work. Both matches the result of a problem I mentioned in a previous article: NXT need an extra match to fill out the Takeover card.
A few weeks back Ohno took on Tommaso Ciampa to get revenge for what Ciampa did to Johnny Gargano. That was the best I have seen Ohno in a long time because he had an actual motivation. Still this wasn't his story so as soon as the match was done he's right back where he was.
But this was an example of what he could do if he had a story to sink his teeth into. The best way for him to do that I believe his for him to turn heel. I'm aware that seems to be the automatic solution for a lot of struggling wrestlers but in this case Ohno has already proven on the indies how great of a heel he can be.
He can use the fact that he hasn't been properly featured on NXT as motivation for his turn which people would understand. As heel he can be more vicious with his offence in the ring. The only question is finding the right person for him to turn on. I thought Gargano but then you run the risk of making Gargano like Sting in that everyone turns him. Maybe he can turn on someone like Ricochet because guys like him keep coming in and overtaking him.
Although turning heel is not a guaranteed fix if something doesn't change I think we could be wishing Ohno the best in his future endeavours once again.
Kevin: "Firefly Fun House" Bray Wyatt Is The Best Bray Wyatt
"He must differentiate himself from the old Bray Wyatt in some capacity, or else the character will be doomed to fail." Do you agree?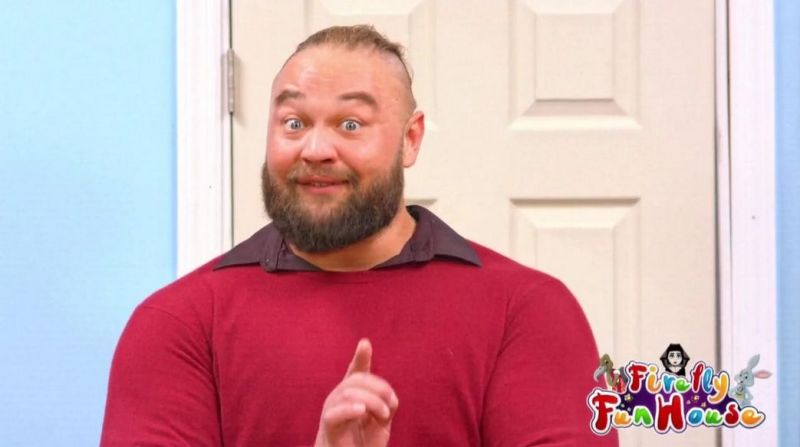 Bray Wyatt is back in WWE in a whole new way, and Kevin is on board to see this continue over the old obsessive Bray Wyatt.
There's a familiar sinister force permeating the walls of the WWE. Bray Wyatt is back, and this time around he's a…children's TV show host? Yeah, you've read that correctly. Bray Wyatt's newest gimmick is that of the host of the "Firefly Fun House," featuring a doll, a buzzard, and the man himself.
After weeks of creepy vignettes showing the buzzard and the doll, we finally got a taste of Bray Wyatt in his new role on Monday night. Wyatt introduced us to his new friends, atoned for years of being a bad man, and symbolically ended his former demonic self with a chainsaw.
All that is a lot to take in. It was wacky, it was bizarre, and it was downright goofy. And BRILLIANT.
I ate this segment up, and took to Twitter to pronounce its brilliance immediately after I finished watching it. I know it took the majority of people a couple re-watches to come around on it, but I was on board with this version of Bray Wyatt from the jump.
There's something delightfully creepy about Bray Wyatt the children's show host. He straddles that line between playing it straight and going off the rails perfectly, and while you know that something isn't right, the character is still drastically different than "The Eater of Worlds."
Let's face it, Wyatt was in desperate need of a fresh look and character, and boy, did he get it. Before disappearing from WWE television last year, Wyatt had been treading deep water being stuck with Matt Hardy, and frankly, he had been in trouble dating back to the WrestleMania 33 loss of his WWE Championship to Randy Orton in a subpar showing.
That was back in 2017. Now, in the year 2019, we're finally getting to see something new out of Wyatt, and it couldn't come at a better time. Now, the question remains: where will he go? We've just had a Superstar Shake-Up, what seemed like an appropriate time to sort out Wyatt's return, but that ship has sailed.
Is the host of the Firefly Fun House headed back to RAW, where he was before disappearing? Or is a return to Smackdown in order for Wyatt, where he ascended to the ranks of world champion back in 2017?
It's difficult, because we still don't really know what Wyatt is supposed to be. Is he still a bad guy,or is he some kind of demented wannabe hero? I think a character like this would thrive on RAW, but if Wyatt's still going to be performing as a heel, then he might do better on Smackdown, a show that needs another heel or two.
Personally, I don't see Wyatt as a heel in this character. He's more psychopath than ever before, but I still don't see him as a bad guy, but rather as a crazed man trying to make amends for his past wrongdoings. He could instantly become the most interesting character on WWE TV, and in my mind, he's already there with one segment. Imagine how hot he'll be with a few more vignettes?
But the thing that intrigues me most is what he's going to look like in the ring? Is he going to wrestle in his khaki slacks and his Mr. Rogers sweater? Is he still going to use the End of Days as his finisher? What new wrinkles is he going to add to his entrance, to his moveset, to his overall character?
HE MUST differentiate himself from the old Bray Wyatt in some capacity, or else the character will be doomed to fail. People had gotten tired of the same old shtick for five years, and were yearning for something different.
Well, now different is here. But it will all be for naught if Wyatt still acts the same and wrestles the same, we need to see some change desperately. I expect to see more of this new, nutjob Bray Wyatt on RAW next week, and I can't wait for it. This could be a real game-changer.
Tiffany's Takes: WWE NXT (4/24/19)
NXT was loaded with action this week–how did it land for you?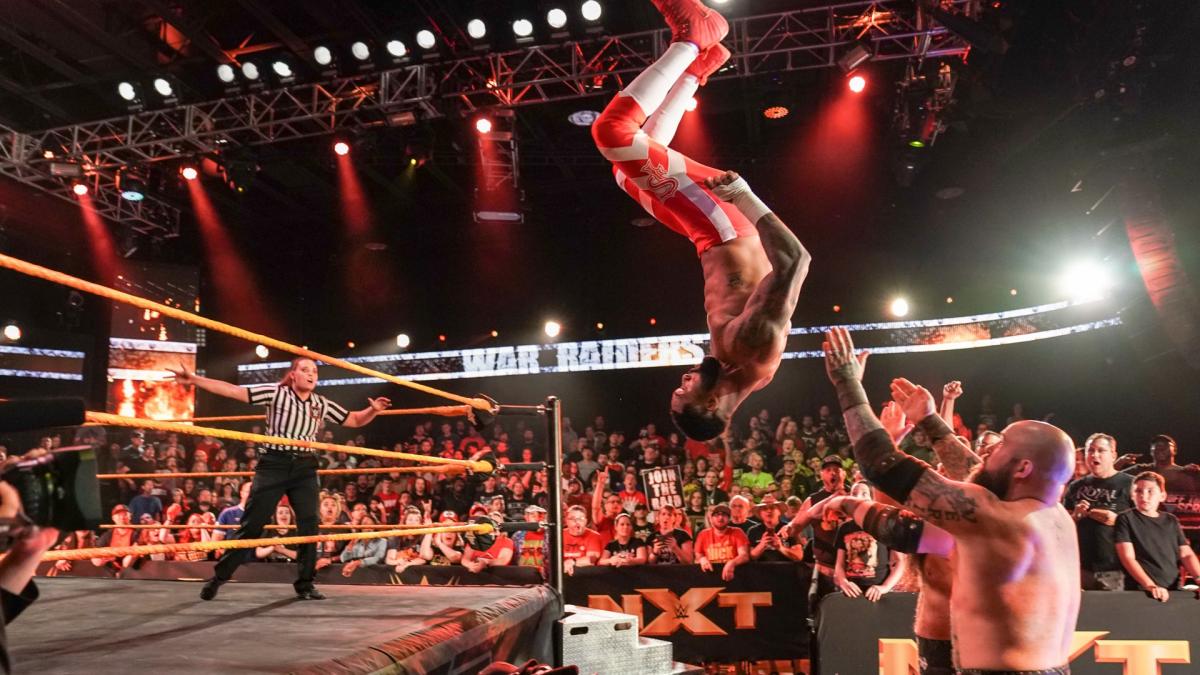 Tiffany takes her Takes to Full Sail University and WWE NXT today, featuring Johnny Gargano vs Roderick Strong and more!
So, time for OG NXT and Johnny Gargano will face Roderick Strong, but will Undisputed Era stand together or will a jealous Cole wreak havoc?
Johnny Gargano vs Roderick Strong/Undisputed Era
I think we all figured when Gargano chose Roderick Strong as his UE opponent that Cole wasn't going to be happy, and we've all seen definite signs of dissent in the Undisputed Era ranks, but I was honestly surprised by how this match ended. Cole vs Riddle promises to be great. I can't stand Matt Riddle, but him pointing out that Cole was jealous was perfect.
Gargano vs Strong was every bit as great as it promised. Strong's a great athlete and letting him show that off in this match was a great move. Having Cole accidentally cost Strong the match and having Riddle come in to help Gargano was the perfect amount of chaos to end the match while protecting everyone involved.
I don't know what next week will hold for Undisputed Era, but Strong basically telling UE to f**k off after the loss isn't a good tiding.
Jaxson Ryker vs Humberto Carrillo
I have a question: Is Jaxson Ryker the only competitor in Forgotten Sons? Seriously, when is the last time Blake and Cutler had matches? Don't get me wrong, Ryker is a great, albeit psychopathic, competitor, but I'm a little tired of him being the only member of Forgotten Sons competing.
The match with Carrillo was fantastic, even if Carrillo had a little trouble getting started. The Double Countout was a smart move to protect both guys, but I loved thorough line of having Oney Lorcan, now on 205 Live with Humberto Carrillo, and Danny Burch come to Carrillo's rescue and keep Forgotten Sons from completely destroying him. This should be a fun feud.
Aliyah and Vanessa Borne vs Candice LeRae and Kacy Catanzaro
So it seems like Candice LeRae is being groomed to take the belt off of Shayna Baszler if this match was anything to go by. I love Aliyah and Vanessa Borne, but I was disappointed by this match because it became clear very quickly that the whole point of the match was to make Candice look stronger when she got a pretty easy pin on Vanessa Borne. It's nothing against Candice, but I hated seeing Borne Bougie getting sacrificed like that.
Women's Division vs Shayna Baszler
I'm not sure what WWE is thinking, but if you want to keep Shayna Baszler looking like a badass, DON'T have her constantly getting cheap shots on anyone she deems a threat, whether they are or not. She doesn't look like an unstoppable badass, she looks like a punk, which is a disservice to her. Plus having Shafir and Duke being her lackeys hurts them too.
I APPLAUDED Mia Yim's promo, especially her calling out Biance Belair's constant insistence that she was still undefeated, even though she's lost to Baszler twice, for the nonsense that it is. I'm totally behind Yim getting another shot at Baszler, especially since Belair didn't have to earn her second chance while Yim hasn't gotten another one.
William Regal
William Regal had a hell of a career but, in my opinion, he's at his best as an authority figure and I'm glad he's loosened up from his days as the strait-laced Commissioner of WWF in 2001. I love Ohno demanding his…right to try out the shiny new NXT toys and I have a feeling he'll regret demanding a shot at KUSHIDA, which is probably why Regal gave it to him. Sounds fun.
Street Profits vs War/Viking Raiders/Experience
I'm still puzzled as to why Street Profits got a shot at the NXT Tag Champions, whatever they're called this week, but the match was fantastic. Dawkins and Ford did the smart thing by getting the jump on Rowe/Erik and Hanson/Ivar (I honestly am not sure which Viking name goes with whom, I'm just guessing), but  it was for naught because the Nordic dudes got themselves together and absolutely thrashed the Profits, but the Profits definitely proved that they belong in the Tag Title picture.
Overall Thoughts
Great episode of NXT! Much like NXT UK, the matches and segments all had a purpose and were pretty good.
The disintegration of Undisputed Era seems to be moving much faster than the first ending of the Shield and I'm a little confused as to why. Undisputed Era hasn't been called up to RAW or SmackDown, so I'm not sure why there seems to be a rush on breaking them up. Granted, having Cole 'accidentally' costing Strong the match and his clear jealousy of Strong getting the first shot at Gargano could be leading to Strong breaking off and feuding with Cole, but it's not clear where Fish and O'Reilly will end up in this.
Well, that is it for Tiffany's Takes for this week! Next week, we'll be looking Week 2 out of the 2019 Superstar Shake Up and see how RAW and SmackDown will deal with the fallout of this week!