Kassius Ohno Desperately Needs To Turn Heel in NXT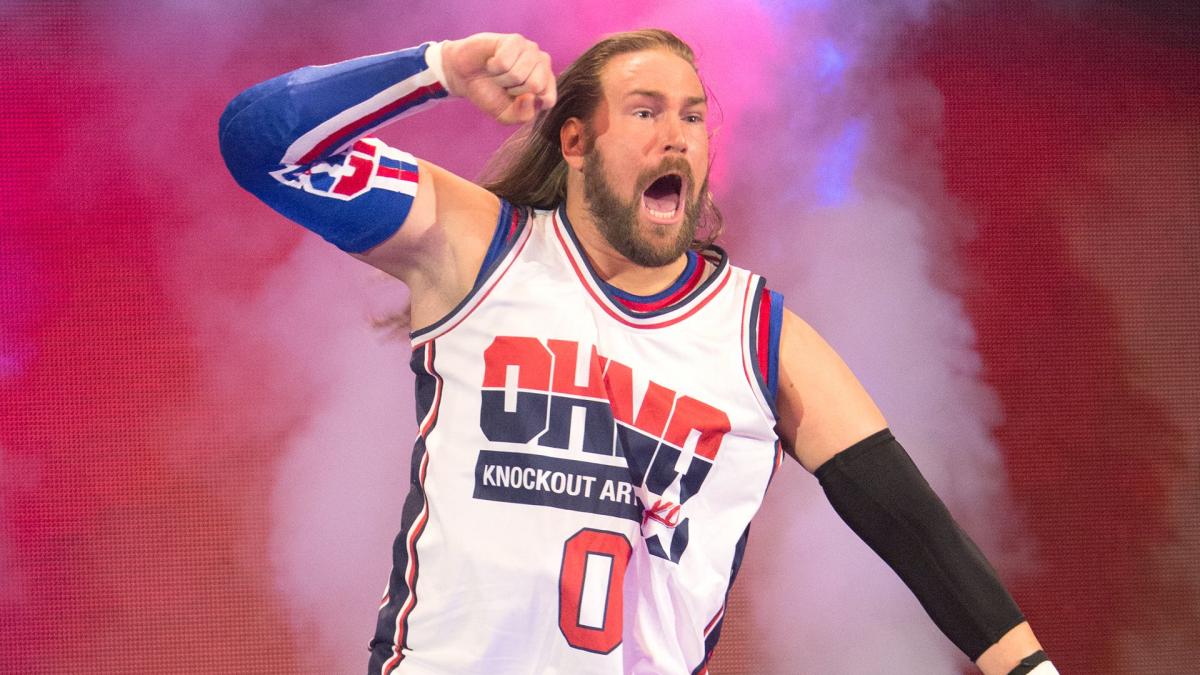 How many great matches has Kassius Ohno had in both of his runs in NXT? There are quite a few to choose from. He's had good matches with Aleister Black, Hideo Itami, Velveteen Dream among others. Now how many great stories has he been involved in? Yeah, I can't think of any either.
I mean he did have something interesting with William Regal back in 2013 but Regal had a story with Cesaro that same year that was better. In his first run he just became another guy on the roster so he left and once again proved on the indies why he's one for the best wrestlers. So surely, he wasn't going to just fall back into the same spot he was in last time.
You'd think that but unfortunately that's what's happened. It started out promising with him challenging then NXT champion Booby Roode. When you come in at the top there's nowhere to go but down. I mean it's cool when WWE allows him to show up at the occasional Indy show but when you think about it's probably because he's the only guy available. Not as cool when you look at it like that.
Ohno is yet another example of someone who while good in the ring really need a story. When guys like him don't have a story they just become lost in the shuffle which is a shame for a guy as talented as him. If he's already lost in NXT that doesn't bood well for him on the main roster. If he even gets there at all.
Look at his last couple of Takeover matches against Velveteen Dream and Lars Sullivan. While I said the Dream, match was good it was very much thrown together and the match with Lars just didn't work. Both matches the result of a problem I mentioned in a previous article: NXT need an extra match to fill out the Takeover card.
A few weeks back Ohno took on Tommaso Ciampa to get revenge for what Ciampa did to Johnny Gargano. That was the best I have seen Ohno in a long time because he had an actual motivation. Still this wasn't his story so as soon as the match was done he's right back where he was.
But this was an example of what he could do if he had a story to sink his teeth into. The best way for him to do that I believe his for him to turn heel. I'm aware that seems to be the automatic solution for a lot of struggling wrestlers but in this case Ohno has already proven on the indies how great of a heel he can be.
He can use the fact that he hasn't been properly featured on NXT as motivation for his turn which people would understand. As heel he can be more vicious with his offence in the ring. The only question is finding the right person for him to turn on. I thought Gargano but then you run the risk of making Gargano like Sting in that everyone turns him. Maybe he can turn on someone like Ricochet because guys like him keep coming in and overtaking him.
Although turning heel is not a guaranteed fix if something doesn't change I think we could be wishing Ohno the best in his future endeavours once again.
Is Kofi Kingston On His Way to The Top After WWE Elimination Chamber?
What does this recent push for Kofi Kingston mean?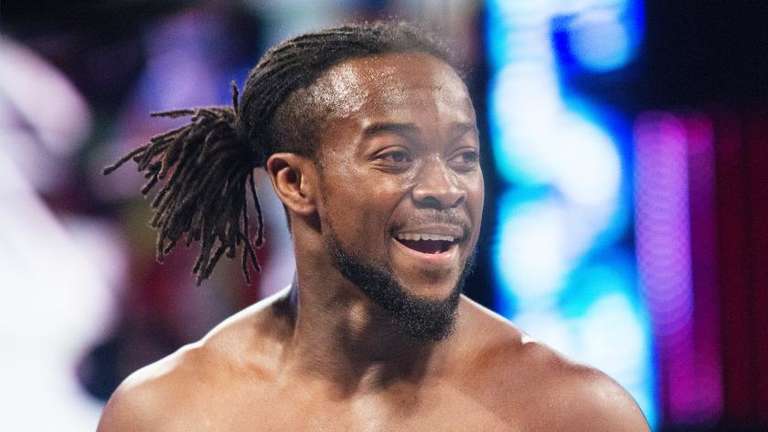 Kofi Kingston is a man on a mission. Of course that mission is no different than any other WWE Superstar that wants to rise up and steal the show. Kingston is very accustomed to seizing his opportunities and creating moments that fans will never forget.
Now he has the chance to do that once again when he walks into the Elimination Chamber on Sunday, February 17. Kingston's reputation as a dynamic highlight machine will be realized again and there's no doubt that he will provide his fair share of amazing moments inside the Chamber. But will he do more than that?
This is the part where many WWE fans immediately begin shaking their heads. They already believe that Kofi's inclusion in this match is nothing more than a filler. He's a replacement for Mustafa Ali, who is dealing with injuries and cannot compete. So when the company has a spot to fill, they must fill it with a dependable Superstar that can deliver. Kingston is that Superstar.
Then there's the fact that Kingston has been here before. Kofi was seemingly on his way up the food chain in 2010 against Randy Orton, but that rise never materialized. Many fans blamed Orton for stopping Kingston and not allowing him to move forward.
Others said that it was all too much, too soon for Kofi. The Superstar just wasn't ready for the pressure that comes along with being a top guy and WWE had no choice but to pull back. Despite which side the fans took, the fact is that Kofi's run was exciting and full of promise. But why was that?
The WWE faithful are suckers for a feel-good story and there's nothing wrong with that. Some of the most memorable stars in the history of pro wrestling rose up from nothing and achieved success because they built a loyal fan following. Perception is reality in many cases. So when fans perceive a guy to be the well deserving underdog, then that belief becomes very real.
There's just something about a rising talent fighting his way to the top that makes fans immediately feel connected to the moment. They invest in the run itself and before long, the talent in question gets white hot. 
The only problem with Kofi is that fans have indeed seen him in this position before. They believed in him then and he showed some strokes of brilliance, if only for a brief time. Yet he was ultimately pushed backed down to earth. Kingston's ascension was a tease. But maybe it was something more.
For WWE, it's all about the experience. Just because a Superstar gets a break and hits a winning streak, does not mean he's on his way to the world title. The company obviously sees potential in someone and the only way to cultivate that potential is to turn on the spotlight. 
Once that happens, the Superstar's strengths immediately shine through. Suddenly, the conversation shifts from "why him" to "is he the next big star?" That's a completely natural conclusion and it's reached from a train of thought that's encouraged by the company along the way.
So when it comes to this situation, booking Kofi Kingston in The Elimination Chamber may have nothing to do with the desire to elevate him to the WWE Championship. In fact there may indeed be no plan to do anything with him in the singles division after February 17. It could very well be that Kofi will do his part, lose the match and then go right back to stealing the show along with The New Day.
If that happens, then it's really no harm, no foul. WWE gets what it needs and the fans get an exciting match they will talk about long after it's over. To be fair, there's really nothing wrong with that and the company is only doing what it must do in order to keep moving ahead. The show must go on.
But then there's the other side of the conversation and that's the side the fans live for. They believe they have the power to light a fire under a Superstar and they're right. Stone Cold Steve Austin, CM Punk and Daniel Bryan are all living proof of that. Yes, the talent and the hard work was definitely there.
But without the fans demanding more, WWE would perhaps have never used any of them on the main event level. The same is currently true for Becky Lynch. So if the fans believe that Kofi Kingston should rise up and they indeed begin supporting him, then the desire to see him breakout and achieve major success will be irresistible. Of course that doesn't mean WWE won't resist. 
WWE is a land of many stars, but very few megastars. It's just not how the company is built. So when it comes to elevating anyone, there's only so much forward progress that can be achieved. To the company, Kofi Kingston is surely a valued hand who is well loved and respected on every level. But is that where his story ends?
It's only a matter of time until The New Day splits. The group has been together since 2014 and they're currently the longest running unit in modern WWE history. However that run won't last forever. When the time is right, The New Day will come to an end. When that happens, Kofi Kingston may finally get his break. Or maybe he won't. Whether or not that will make a difference to him, or to WWE, is unknown. Whether or not it makes a difference to fans will never be in doubt.
Heel or Face? Make Up Your Mind WWE
Heel or face? WWE can't make up their minds!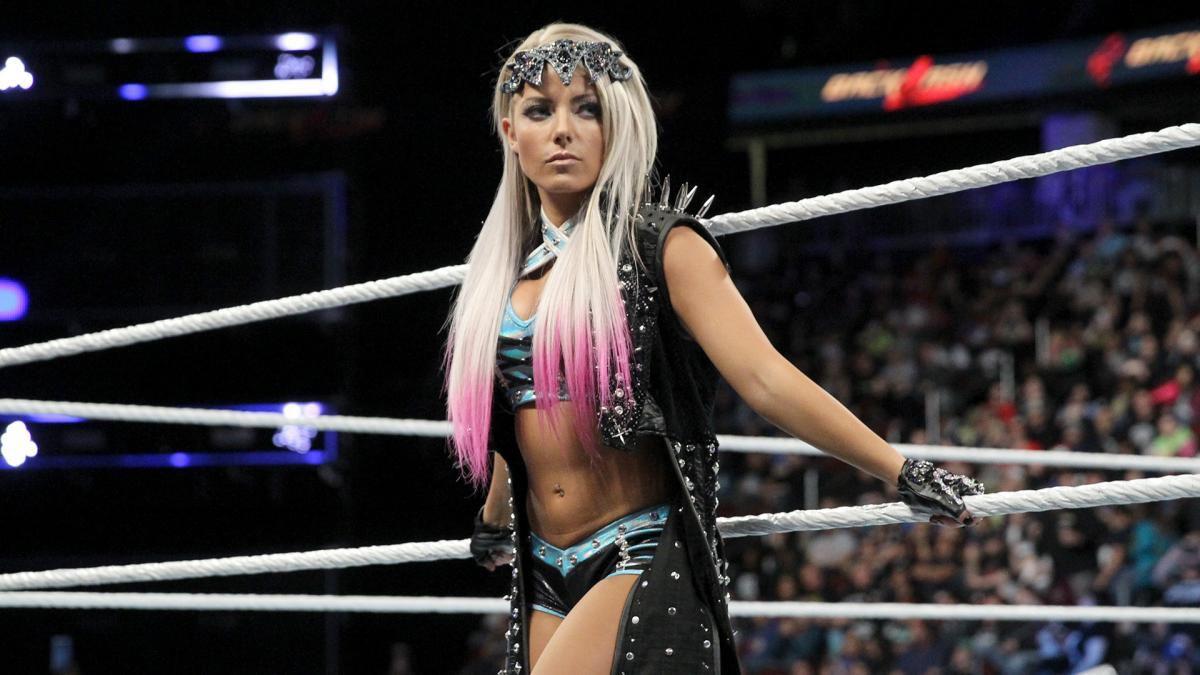 WWE has shown little regard for heel and face alignment, and Carol Cassada wants the company to make up their minds!
Any wrestling fan knows that there are two types of wrestlers: the heels and the faces. Although, every once in a while you'll have a tweener, someone who's not a villain, but not a good guy. With WWE, they often switch a wrestler's persona around to fit a storyline.
WWE has a history of flip flopping when it comes to a wrestler's persona. One week they're face, the next they're heel, then all of a sudden they're face again. Recently, WWE has been doing this with a bunch of their stars, which leads me confused on whether they're heel or face.
First, let's start with Dean Ambrose, who's been portraying a heel the past four months. Yet, in recent weeks he's shown signs of becoming a face again. After Monday night's RAW in which he offered his former Shield brother Seth Rollins support in his match against Brock Lesnar, it's safe to say that Ambrose is a babyface. Given the news that Ambrose is leaving due to creative differences with Vince McMahon, Dean would be seen as a face no matter what role he portrayed on television.
The next turn that had me questioning a wrestler's persona is Alexa Bliss. The Goddess has been viewed as a heel as well as her partner Mickie James. But three weeks ago she and Mickie wrestled against the heel team of Nia Jax and Tamina. It's very rare that WWE has two heels compete in a match, so it could mean that WWE is turning Alexa into a babyface like the reports suggest. Although, in a recent segments, she's coming off as more of a tweener than babyface.
Another turn that had me confused is Nikki Cross. When the Sanity member made her debut on RAW a few weeks ago, she was a babyface teaming with Bayley and Natalya to take on The Riott Squad. But during the women's tag team qualification tournament, she teamed with Alicia Fox to attack Bayley and Sasha backstage. But on the most recent episode of RAW, Cross appeared to be a face again as she faced Ruby Riott.
The last person who's been flipping back and forth between his persona is Elias. Since his debut, he's been more of a heel. But in October, WWE decided to switch things up and make Elias a face. Elias is a star who's naturally over with the crowd, so it doesn't matter what type of role he has. Yet, WWE must've felt the face turn wasn't working because they've had Elias resort back to his devious behavior.
WWE likes to do spur of the moment stuff all the time, but having the wrestlers switch from heel to face one week from the next is becoming too much. It's leaving fans confused on whether they should boo or cheer a wrestler. I know WWE likes to test the waters and see the audience's reaction; however the constant changes to a wrestler's role will not only baffle fans, but it may hurt the wrestler's credibility.