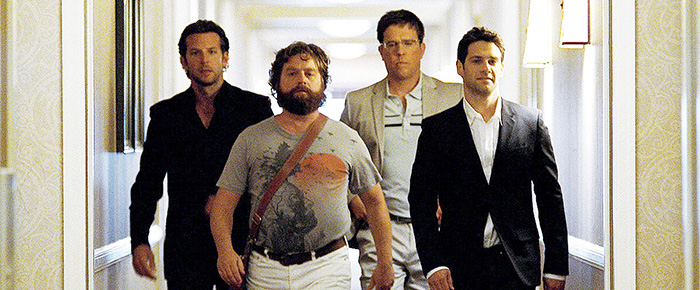 Even though Raleigh was probably a consistent city for Jim Crockett Promotions and The Horsemen in more ways than one, I'm not sure how many tapings or live events centered around the kind of wrestling that my colleagues and I cover on this website ever took place at NC State University. Given their prime generation, I can only imagine how many after hours shows the boys participated in when cameras weren't pointed at the ring in this city. Spit balling, Vinnie's current circus most likely does live television from half-a-dozen to a dozen college campuses per year. Last night's SmackDown Live was for those in The Wolfpack. Shall we join them in the hunt?
Hard camera shot finds a ladder in the ring, Samoa Joe's music greets the crowd as the tough talker goes between the ropes. His first act was to climb the ladder and remove the briefcase from it's tempting position, reminding perspective opponents of the ultimate purpose of the encounter in Chicago. After doing this, Joe climbs to the mat and drops The Biblical Story of Jacob's Ladder on Daniel Bryan while striking down the Heavenly details for The Yes Man. "No light, no Angels at the top of this ladder for you." Until now, the final slot for the Men's Money in The Bank Match had yet to be filled.
Joe mentioned Daniel's family one too many times, bringing The Bearded One from the back to respond. Except he didn't wanna talk. He wanted to fight. A wrestling show was seconds away from putting a main event in place of a curtain jerker! The winner would be given the last opening in MITB. Then Big Cass comes out to wreck the vibe. He tells us that he has talked to GM Paige and he gets an opportunity to qualify for MITB upon receiving medical clearance from the leg injury he suffered in London. Surprise, The Long Island Redwood is cleared to compete and throttles both competitors as confirmation. Cut backstage and Renee Young catches up with The Sexy Goth Chick who backs up Cass' claim. Our Main Event is now a Triple Threat Match. Winner gets a one-way ticket to Chicago.
Before heading to break, we find The Challenger for WWE Gold walking the halls with a set of cards numbered from 1 to 10. After scattering them, Shinsuke Nakamura was ready for action. Let's go to Twitter to find his opposition? Not kidding, when The Con Artist set the parameters of his latest shot at Gold, he took up temporary residence on Sesame Street. He was trolling AJ Styles with a tweet asking him how high he can count. The harassment was intercepted by The Forgotten Perfect 10, Tye Dillinger.
Talk about an ignored athlete. Outside of one random promo, we haven't seen him in months. There are rumors flying that Dillinger is headed back to NXT and I'm wondering why? Shinsuke is so physical, and the dude gave him a fight to be proud of. He survived multiple "ten-counts" before succumbing to The Kinshasa. I see why NXT marks love him. Come on Vince. You can't find something useful for a pro like this? That's on you. We see it. Anybody else think Tye Dillinger would be an interesting fit in Impact?
Two recess segments last night. Starting with a "Dance Off" between Naomi and Lana. Both Ladies brought their full compliment of backup. There was no way this was ending clean. If I must cover the goofiness of this segment, each lady can move in her own way. Rusev's better half is classically trained in ballet. She may truly have a more flexible skillset than that. How many in ballet can break into pure breakdancing just because? Jimmy Uso's wife is a former NBA Cheerleader whose athleticism has led to Women's Gold in New York.
Now that that's done, do we have reason to believe Lana's deer in headlights look is almost gone when it comes to in-ring physicality? The ladies did a tandem spot that ended with The Ravishing Russian giving The Glow Worm a neck breaker. Then she got up and slapped the taste out of Jimmy's mouth. Yes, she got beat up and took a rearview from Naomi. That's not the point. Lana doesn't look quite so scared, and that's a big deal for her!
More female flavor as Mandy Rose had consequences for disrespecting Paige. When will these girls learn? What was The Pound for Pound Pinup's punishment? Oh nothing. Just a showdown with Asuka! Despite absorbing an assault from Sonya Deville; which gave Rose the advantage throughout the match, The Japanese Ace was displaying enough offense to remain dangerous. Eventually securing her personalized submission for the tap out victory. PS: For some strange reason, Corey Graves keeps forgetting his marital status when Mandy Rose competes. It's alright man, we've all got ours. Now, quit talking crap about mine!
Six-Man Tag Was next. Of course the primer segments involved pancakes. The Unicorns were being served by their new assistant Mr. Bootyworth. The other locker room found Mike trying to catch breakfast that was being flung at him by both members of The Bar. This was supposed to remind us that Mike got "shamed" last week. Doesn't he get shamed every week? Anyway, the match itself was a typical coin flip. Kofi Kingston took quite a bit of heat. Eventually, Big E got the tag. Extended Tag Matches are designed to break down, and this was no exception. Most memorable spot? Mr. SOS jumping off the top rope to the outside taking both Bar members out. This left Big E inside alone with Mike to deliver The Big Ending and get his win back. We still don't have a clue which member of The New Day will enter the namesake fight in The Windy City.
As was established when SmackDown kicked off. This week's last act was a Triple Threat Match for the final spot in Chi town. These matches are built around false finishes and broken pinning combinations. Even though most of them aren't exactly believable. Daniel and Joe did most of the heavy lifting. If Cass wasn't 7''0' tall, would WWE even look at a performer with his move set? Some of it probably stems from his knee surgery. He looks really stiff in the ring. Bryan's intensity, nor the loyalty of his supporters have wavered one bit. Unfortunately, that wasn't enough for him in this instance. Samoa Joe got the win by putting his Clutch on Daniel after the underdog knocked Cass out with a running knee. Overall, we've left fun tracks on campus. Now it's time to party before hitting Charlotte in the morning so we can see an old friend in Houston next week.
---
Always Use Your Head and visit the official Pro Wrestling Tees store for The Chairshot All t-shirt proceeds help support the advancement of your favorite hard-hitting wrestling website, The Chairshot!

---
Cheap Shots: Mad Man's Testing Cheese in The Mouse's House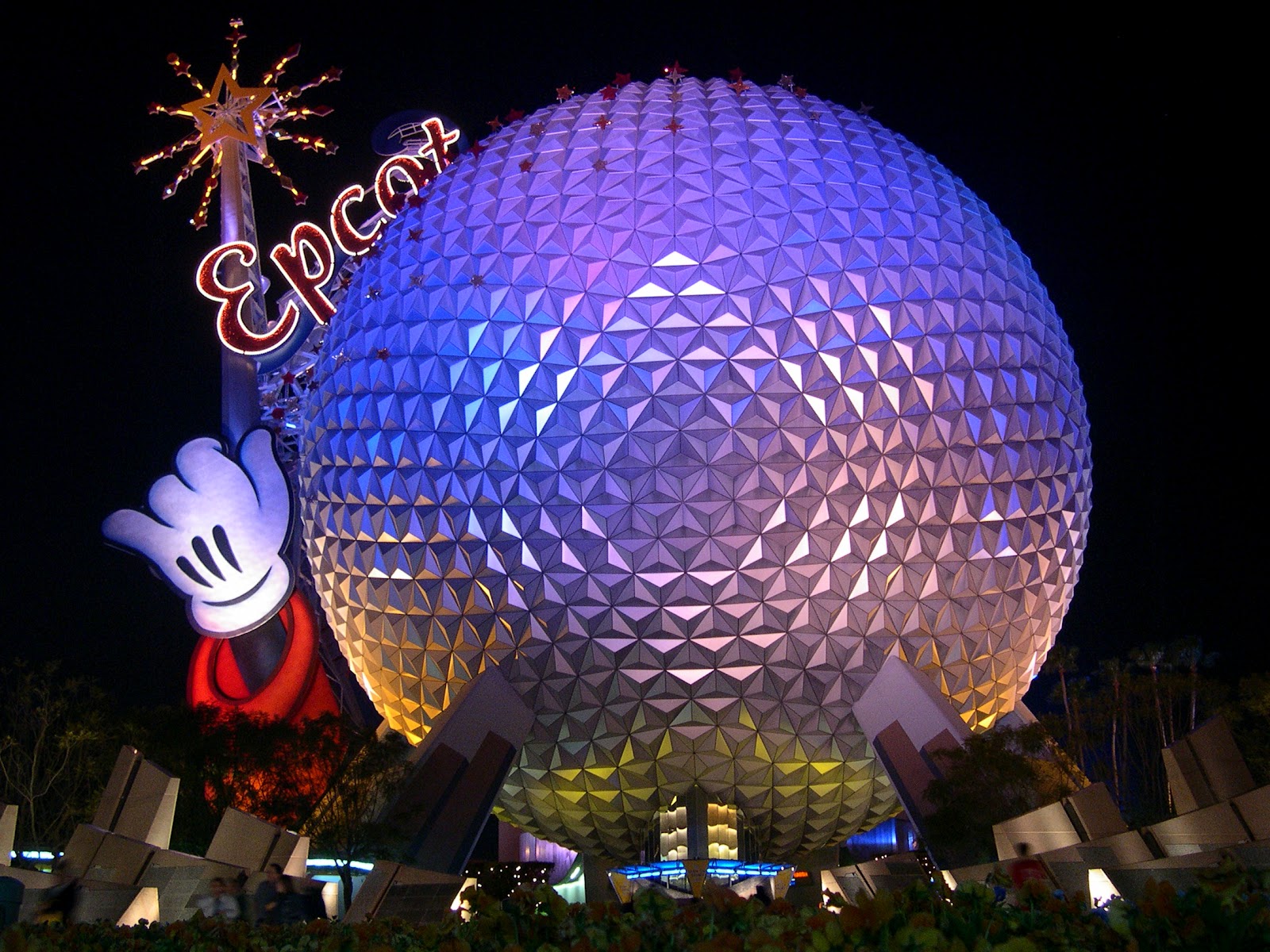 Gliding over The World's Largest Golf Ball for SmackDown Live this week. I believe Orlando was nothing more than a spot show for Graham. In his infinite wisdom, Eric Bischoff used Universal Studios for WCW TV Tapings. What's he getting paid for now? Doing a podcast? Big deal, a ton of my colleagues have podcasts, and they're smarter than him. Dixie Carter's TNA Wrestling reminds us that a talented roster cannot overcome a lack of inside knowledge. Impact Wrestling currently resides in the mouse's zip code today. The latest effort from The New York Big Top wasn't on a cheap PPV level. I have praised SmackDown Live as the better show for months. Others have done so for much longer. Instead, WWE hands us something between a glorified house show and a week early go home show for SummerSlam?
Let's find out if Vince left Mickey ANYTHING interesting. Randy Orton has been on The Main Roster for a generation now. He does psychopath extremely well. Not all psychopaths talk though. Creative should be more careful with Randy. He needs a very focused promo, and reason to talk. They should've kept him on a singular path here, Jeff Hardy. A tunnel-visioned Viper is a more dangerous Viper. Randall Keith Orton is neither one of The Authors of Pain. Don't give him a generic heel promo. We know he's capable. Let Jeff Hardy continue to twist in agony. If you must give Orton a verbal point, do a better job writing it, and save it for after SummerSlam.
Recess started with a backstage promo which would be unnecessary if Vince didn't book Triple Threats. The fracturing friendship angle is fine, if not required in the art form. However, can anyone pull it off without it feeling forced? Stamford sure can't. Why were Charlotte and Becky apologizing like it was Middle School? Vinnie put both of you in the match. Break the fourth wall and get mad at him. The Lass Kicker struggled to hide building frustration. Anybody surprised with this? She's Irish. They teased a possible tag match with The Dragon Huggers at Evolution? I EFFING HOPE NOT! Vince, get your head out of your ass. Unless it results in Sasha Banks being traded, put this mirrored storyline possibility on ice, since you can't get it right on Monday! Sorry for the tangent. The Tuesday Besties went over The IIconics, who have hit a wall recently.
Here's a crazy thought, WWE has approximately 14 ladies on The SmackDown Roster. What's wrong with holding a storyline off TV for a week instead of repeating it? Give us the illusion that friends took a week to work things out without telling Aiden English he'll be Ron Killings in a month or two. Lana is getting better in the ring, Let's find another way to stunt her. Put Almas' Mini Me over again and break up one of our most popular factions. My apologies, I must have hacked into Vince's email.
Creative got too many compliments on proms last week. Dammit boys and girls, y'all can only rope the moon once every six months. They tried again anyway, bad move! Outside of The New Day; who can read Facebook and make it good. everything else was yawn inducing. Later, WWEs modern answer to The Free Birds went on to beat The Bar in another great TV Main Event.
Random Observation: if smart marks need proof promoters and bookers view Championship Gold as nothing more than a prop, look at R-Truth. Never mind New York's original name for him. He was respected during his previous run in Orlando for Dixie Carter and TNA. He held Top Gold and was prominent there for a while. Why not? Dude is a fantastic athlete with good mic skills. Back in WWE, he is a glorified carpenter who cuts nonsense promos. I hope the paycheck is worth it, Sir? After setting up a match no one wanted, Truth lost to Shinsuke Nakamura in under ten minutes.
Sometimes, WWE looks dumber than usual in the age of social media. Can anyone tell me why they broke Mike's match signing with Daniel Brian on Twitter? Did they have a reason? Does anybody really think Mike was on set? Vinnie, suspension of disbelief? Where is it? They could've rebooted Cena/Taker from Mania. They reboot storylines far less personal and more pointless. Yes, Daniel got to wail on Mike for a minute. Can't we do better than to jump the gun so poorly on both fronts?
If Vince wants us to take one thing away from the Styles/Samoa Joe Angle, it is that Joe clearly has both the physical and psychological advantage heading into SummerSlam. Why does everything appear so lopsided though? Not saying The WWE Gold doesn't fit Joe. If he can stay healthy, it most certainly does. Yes, Joe is a badass, but AJ Styles is capable of rock-solid heel work too. Ask The Con Artist and Big Match John. Hell, Samoa Joe himself knows Styles' heel talent from elsewhere. It is disappointing the WWE might make fans wait months to see these two work up to their ability, if the trigger ever gets pulled correctly. Maybe by Hell in A Cell or Survivor Series? Given New York's reputation among smart marks, I wouldn't hold my breath. Speaking of which, if anyone did so on Tuesday waiting for a typical good show, I apologize. They got a glorified house show. Mickey Mouse deserves better cheese.
---
Always Use Your Head and visit the official Pro Wrestling Tees store for The Chairshot All t-shirt proceeds help support the advancement of your favorite hard-hitting wrestling website, The Chairshot!

---
CheapShots: Mad Man's Panhandle Rush (WWE Raw)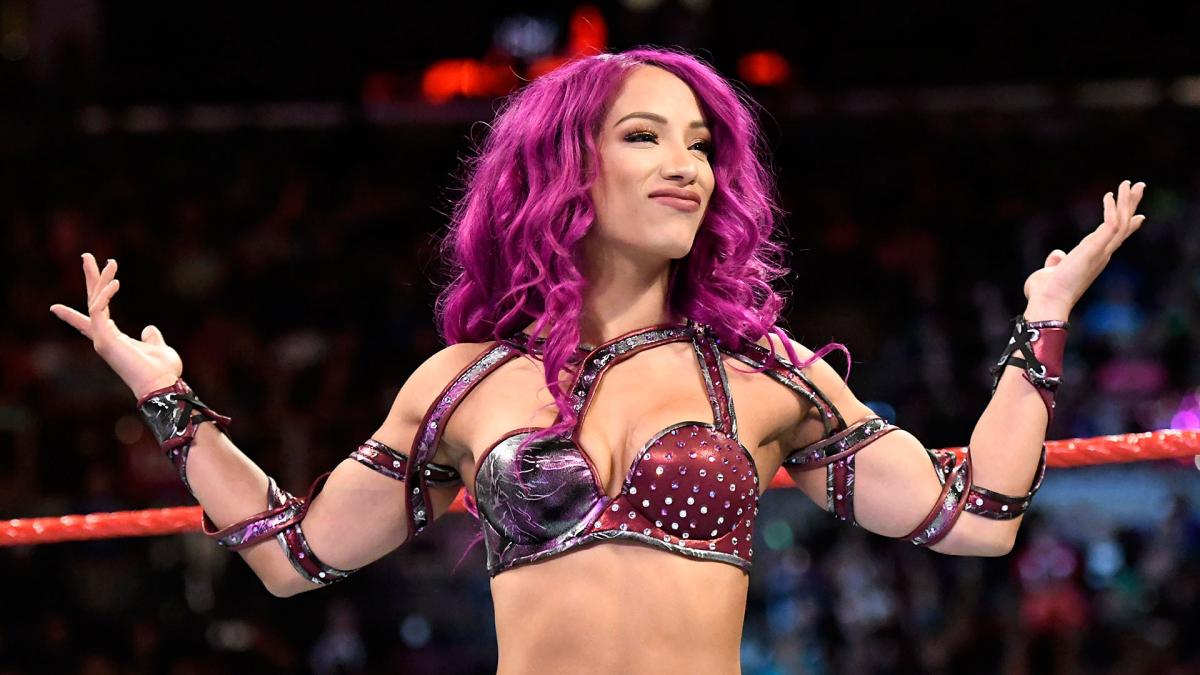 The penultimate stop on the Florida loop found the Cessna in the panhandle. One of the good things about the territory back in the day was proximity for travel. According to Kevin Sullivan and Austin Idol; Google them millennial nerds, it was common to work close enough to home that performers could sleep in their own beds most nights. If I am not mistaken, the original Free Bird nest of Jacksonville (music), was a regular weekend stop for Eddie Graham.
Vince's latest offer started as 90% of them do. Someone is headed to the ring to cut a promo. This time it was RAW GM Kurt Angle and Stephanie McMahon's watch dog, Constable Corbin. Angle proudly reminded us that one UFC Fighter would be making her TV Match Debut Monday night while openly taking shots at the other on the roster. Corbin's prompted retort was met by Kurt saying he had to get this off his chest. Half-way through, Roman Reigns comes out because he can.
Eventually testosterone related to last week starts flowing between opposing forces. This leads Angle to make an opening match featuring Reigns vs. Corbin. In my opinion, the crowd was odd during this encounter. It felt like they needed 15 minutes to wake up. Strange when an audience doesn't have a pulse, even a negative one. The match was physical and decent, though we have seen it before. Experienced watchers could tell Corbin was looking for an escape. He thought he found one, only to have Finn Balor cut him off. Corbin was forced back to the ring, where he took A Spear for the clean loss. After the bell, The 8-Pack Irishman took his turn; delivering a dropkick and Coup de Gras.
As a younger fan Vinnie's circus did a much better job of keeping athletes apart unless it served as fuel for an angle. The locker room dustup between Bobby Roode and Mojo Rawley three weeks before a PPV would have led to squash matches featuring the two, or a tag match where they barely touched. He used to admonish agents and bookers: "Get the match in the ring." Thanks to six hours of programming a week, now he says: "Get the match in the ring now. The PPVs are so cheap, they hardly matter." This angle is the latest victim of that drug-induced logic. WWE will do their best to say it's different in two weeks, even though Roode went over clean Monday night. Why does Stamford think smarks are clueless?
The very next segment saw our latest example of poor execution. I actually wanna see Elias take on Lashley. Vinnie forgot the Novocain to get me there. Heels don't even worry about suspension of disbelief anymore. There is no album, Elias. Four tracks are barely a demo. WWE shot that "documentary" to fill time on the network. No other reason. You don't like the way it made you look? It's scripted, talk to management. I don't like you as a heel when the crowd wants to cheer you. I can't do a damn thing about it. Speaking of "I can't do anything about this:" Bobby Lashley was not brought back to New York because he could talk. Take the microphone OUT of his hand. Crickets come out whenever the man opens his mouth. The ending was plausible. Find a better way to get there. Proof WWE doesn't care if I'm in pain watching; and, Sports Entertainment is total bulls***!
In another case of coin flip booking, Razar destroyed Titus because Apollo Crews beat Akam last week. Vince can't get out of his own way. We saw this around a month ago. Even Less sheep wanted to watch this than hear Lashley cut a promo. We were stuck with both. Sorry folks, this was your weekly piss break
Back from the restroom. Smarks who hate Reigns, and their insider cousins are freaking out. It's "The Kevin Owens Show." Give The Fat Canadian a mic, and he can run down anyone in the art form. Like him or not, Owens is such a good heel that he manipulates other heels regularly. His latest pawn was Jinder Mahal. The Indian Brooklyn Brawler was his guest, but Owens wouldn't let him speak. Eventually, the host mentioned Braun Strowman, and their contest for The MITB Briefcase at SummerSlam. Reminding us that if The Big Man loses, it doesn't matter how. He loses his guaranteed shot at Gold. Mahal was roped into another match with The Monster Among Men just before the stage was flipped over! Why not? Unfortunately for the big man, he has been turned from human being to pit bull in an obnoxious game of fetch. Owens has stolen the briefcase twice. Forcing a count out last week and a DQ Monday. Anybody wanna punch Creative?
Cue the calliope. Earlier in the night, Seth Rollins went to GM Kurt Angle saying he was sick of being jumped by Ziggler & Galloway. Angle told him to find a partner. At this point, I could feel a colleague hoping like a Super Mark. Must wait again, sorry Brickyard. Though, even I thought they might set up an Ambrose swerve because they said he wouldn't show up. Of course, Roman Reigns offered to help his brother out. However, Stephanie called Constable Corbin threatening to pull The Samoan Hype Machine from his showdown with The Beast at SummerSlam. SHUT UP VINCE! You have been shoving this match down our throats for years. Even after this, global smart marks fear you aren't done with it. As for the match Monday, Rollins couldn't find a partner. He fought hard but took the pin from Ziggler.
A tag team match was next. Participants: The Revival & our Tag Champs, The B-Team. Of course, Vince has an aversion to wrestling. "We MUST 'entertain' them, they're sheep!" Match started off solid. Five minutes in; lights go out. Opposing partners have been torn off the apron and replaced by The Deleters of Worlds. Match got thrown out. Two reasons I despise Triple Threat Matches. First, wrestling companies have forgotten how to book longer programs and draw money. Second, the overwhelming majority of Triple Threats allow for weird finishes. Especially the way WWE books them. "Never mind we have 5 hours of TV to fill. Let's throw everybody in and finish this in five minutes. Building to an outcome used to matter.
A double shot of recess to close Monday Night Raw this week. First up: The Dragon Huggers had to deal with The Riott Squad for consecutive weeks. Something had to be up, and it was. Despite Sasha & Bailey looking very good again, including a modified Power & Glory spot. Youtube it sheep, the heels went over when Ruby Riott did her best CM Punk impression. Go ahead weirdoes, freak out because I mentioned him. The Squad Leader dawned a gray hoodie long enough to slip through the audience. She got physical with The Human Elmo, and distracted Lady Banks so she would take the pin. Welcome back Ruby. Your girls haven't mattered since February.
Whenever Hayes & Gordy's Jacksonville namesake would close a Skynyrd concert, Ronnie and the boys would always ask: "What is it you wanna hear?" prior to hitting their opus' first chord. Right now, Vinnie's answer to "Free Bird" is Ronda Rousey. Rather appropriate then that The Baddest Woman on The Planet's TV wrestling debut was in Skynyrd's House. I think Michael would agree. Ronda's first competition came in the form of Alicia Fox. She had length, experience, and zero chance Monday. Fox got some offense in, but Rousey overcame the distractions from Little Miss Math Class, got pissed, and tapped her opponent out in less than ten minutes. The champ tried to jump her afterward, epic fail! Ronda took the mic and cut a very solid promo. Has there ever been a long-term champion who looks more scared than Alexa Bliss? Good music in this show. We're gonna find out if Mickey Mouse can Rock'N'Roll like that!
---
Always Use Your Head and visit the official Pro Wrestling Tees store for The Chairshot All t-shirt proceeds help support the advancement of your favorite hard-hitting wrestling website, The Chairshot!

---
WWE EVOLUTION Is The Double Edged Sword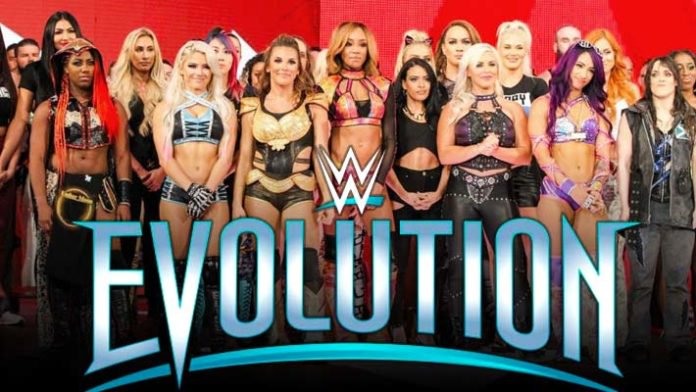 Last week, Stephanie McMahon announced that the past, present and future of women's wrestling would come together and create the first ever all women's PPV called Evolution. To say that women's wrestling has made strides from what were once called "toilet break" matches to women's Royal Rumbles, Ladder Matches, and now their own PPV is something to be said about how women are being taken seriously in a sport that is based on machismo. 
Yet, while it shows that women wrestlers are now seen as equals to their male counter part, it also shows that the WWE is dividing women. Think of it this way, its just like the cruiser weights having 205 Live. Yes, it is great that the talented high flyers can show off their skills in their own show, but 205 has not made the impact that everyone thought it would after the Cruiserweight  Classic. They are never in matches with the rest are the main roster on Raw and Smackdown Live and are segregated.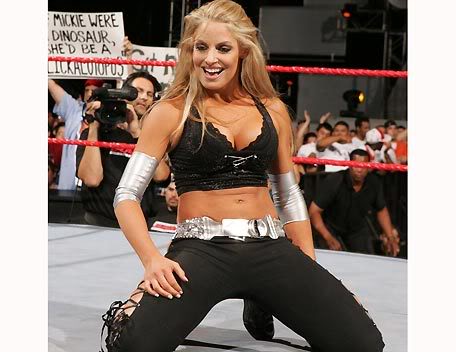 While the indie scene has done mixed matches (Candice LaRae being a prime example of this) . The WWE almost make it seem that they have rewritten history with Evolution, but women's wrestlers were ahead of their times in the indies, it has been the WWE that has been playing "catch up" all these years. 
WWE Evolution isn't a bad thing, it's a great example of how far the WWE have come, but it also puts a syntax on the PPV. By creating a women's only PPV it shows that women's wrestling is being showcased, but it creates this undertone of questioning to fans and pro wrestling critics that women cannot stand out the way men do in wrestling so here is their own PPV to show case that. 
The PPVs announcement and lead up will be debated till October when all eyes are set on the production of what is to come. And while as a fan I am excited to see what the past, present and future, have to offer, there is also some dread as to what this really says about what the WWE thinks of women's wrestling as a whole. 
---
Always Use Your Head and visit the official Pro Wrestling Tees store for The Chairshot All t-shirt proceeds help support the advancement of your favorite hard-hitting wrestling website, The Chairshot!

---