Please Bring CM Punk Back To WWE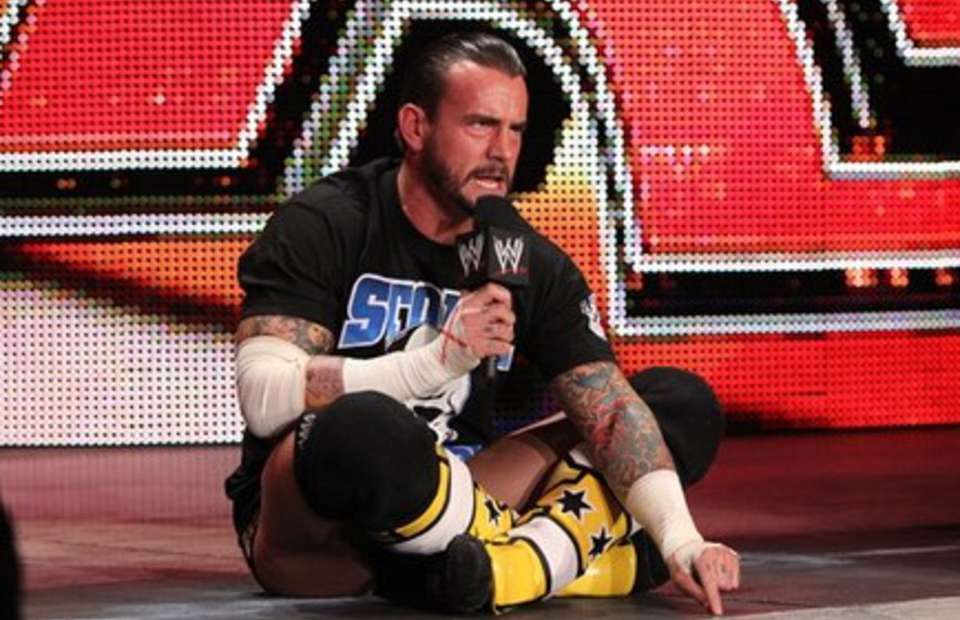 Following UFC President Dana White's comments following CM Punk and a second straight loss in the octagon, it would appear the former WWE champion's career in MMA is over.
That's a 0-2 record that wasn't even close to being successful. I give Punk all the respect in the world for trying to make a second career in another highly-charged sport that honestly he had no chance at succeeding. Now, will there be a reconciliation between the "Second City Saint" and WWE? Can Punk, who has complained about the company that made him a household name for suspect medical practices, tuck his tail between his legs and slide up to the bar next to Vince McMahon and ask to have his seat at the adult table once again?
"It probably should be a wrap," White said of Punk's MMA career per Brett Okamoto of ESPN.com. "The guy is 39 years old. I love the guy. He's the nicest guy in the world. We gave him two shots, and he had a lot of heart tonight in this fight. And I think he should call it a wrap."
What White wants, he usually gets. He wanted Punk for the name recognition, the chance to show he could take someone with Phil Brooks' heart and turn him into a true fighter. The performer failed miserably at it but has earned the respect of many who probably echo the sentiments White expressed following the loss to Mike Jackson at UFC 225 on Saturday night at the United Center.
CM Punk is no Brock Lesnar, who has been a heavyweight champion in both genres. Ronda Rousey owned the women's division until two devastating losses. Ken Shamrock was successful on both levels. Bobby Lashley has been in the octagon as well. Dan Severn proved to lay the groundwork for everyone after him.
Now, Punk is a footnote in a failed attempt to prove he can handle the real workings of fighting without the theatrical scripted nature of a wrestling ring. Wrestling fans have to wonder if coming back to the McMahon circus would be the right move and if not, could he follow the same path as Cody Rhodes – making himself an international success through ROH, TNA, and NJPW?
Punk was a success on the independent circuit before he made his way to Stamford, CT. It could work again – in time.
Right now, WWE is teetering on the brink of something big from its new deal with Fox Sports and a change in format for the SmackDown Live brand. Monday Night Raw, with its forgotten champion in Lesnar and its dissolution of the main event picture, could use the shot of adrenaline someone like Punk could bring to the company and the hoard of fans who still chant his name at live events.
As Okamoto wrote, Before Saturday's bout, Punk told ESPN he intended to continue his career regardless of what happened against Jackson. White had different ideas after the fight. If Punk left UFC, it would be without fanfare, more like a whisper in the wind.  
If he comes back to WWE, the fans will come. They will come in droves. Like Daniel Bryan, they will cheer loudly in his honor. His wife, AJ Lee could be part of the reunion as well, adding another card to a stacked deck in WWE's women's division. I'm salivating at the possibilities. I would love to see Punk and AJ Styles. A confrontation with Shinsuke Nakamura and possibly a shot at Roman Reigns with a heel turn part of the script.
WWE should pick up the phone and test the waters a bit. Vince McMahon himself should be the voice on the other end of the conversation. Whatever it takes, make this happen. Bring Punk back to where he belongs and erase the stain his UFC career has left on Punk's resume. Everything is fair in love and wrestling. This time, the two who had a past relationship must kiss and make up. Not just for WWE's need for ratings and more balance on its roster, but to help ease the pain Punk feels by being miscast as a fighter when he is really a performer.
King's WrestleMania Rewind: Stone Cold VS. Scott Hall (WrestleMania X8)
Chris King is back with another WrestleMania Rewind, looking at the NWO's Scott Hall battling Stone Cold Steve Austin at WWE WrestleMania X8 from Toronto!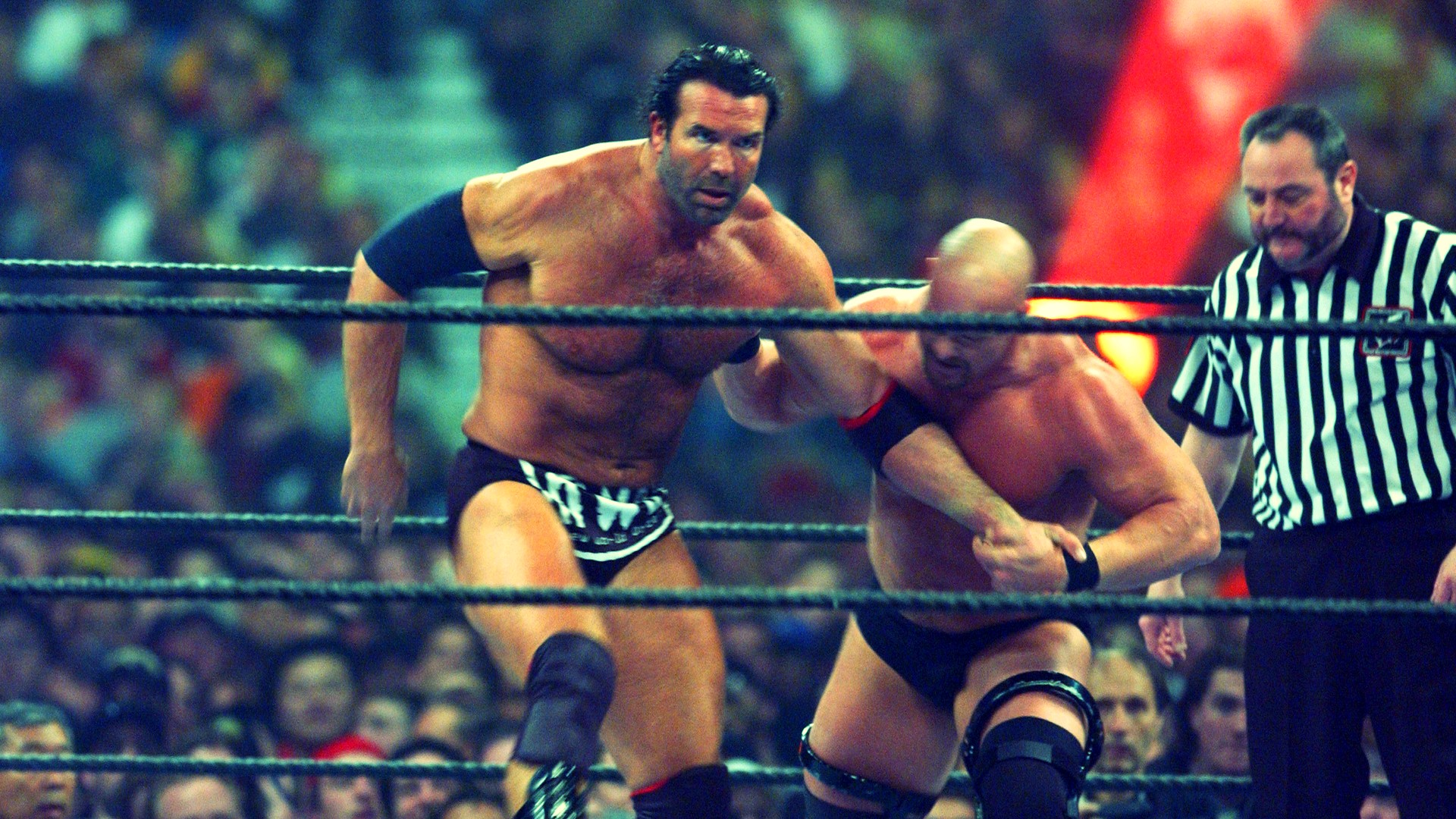 Chris King is back with another WrestleMania Rewind, looking at the NWO's Scott Hall battling Stone Cold Steve Austin at WWE WrestleMania X8 from Toronto!
Chris King is back this week with another edition of WrestleMania Rewind, where he is rewatching all the past Mania matches and feuds. This week you're in for a treat as we look back at 'Stone Cold' Steve Austin vs. Scott Hall at WrestleMania X8.
In late 2001, Vince McMahon bought out his competition WCW and acquired the rights to a plethora of talent including Booker T, Eddie Guerrero, Chris Benoit, and the iconic trio known as NWO. Hulk Hogan; Kevin Nash, and Scott Hall were hell raisers, and what better way to make a name for yourself than take out the two top superstars in the WWE The Rock, and Stone Cold?
The NWO cost Austin his chance at becoming the Undisputed Champion at No Way Out during his match with Chris Jericho. Adding insult to injury, the NWO spray-painted 'The Texas Rattlesnake' with their brand logo just like they did in WCW. As you can imagine, Austin was pissed and out for revenge against the group and primarily Scott Hall.
Hall would challenge Stone Cold to a match at WrestleMania 18. Both superstars beat the living hell out of each other leading up to this highly-anticipated match for who runs the WWE.
The glass broke and Stone Cold made his iconic entrance, and black and white NWO covered Halls' entrance alongside Kevin Nash. With the odds stacked against 'The Toughest S.O.B' could Austin or NWO prove their dominance? Sadly the NWO  broke up that very night when Hulk Hogan came to the aid of his adversary The Rock after their 'iconic' dream match. Stone Cold would ensure the victory with the Stunner. Hall would perform an Oscar-worthy sell over the finisher.
What a time to be a wrestling fan in the 2000s when nothing was impossible for WWE. Who would've thought WCW would go out of business and Hogan would make his long-awaited return to WWE?
King's WrestleMania Rewind: Seth Rollins vs. Kevin Owens (WWE WrestleMania 36)
Chris King takes a look at the most underrated WWE WrestleMania matches, and starts off with Seth Rollins battling Kevin Owens at WrestleMania 36!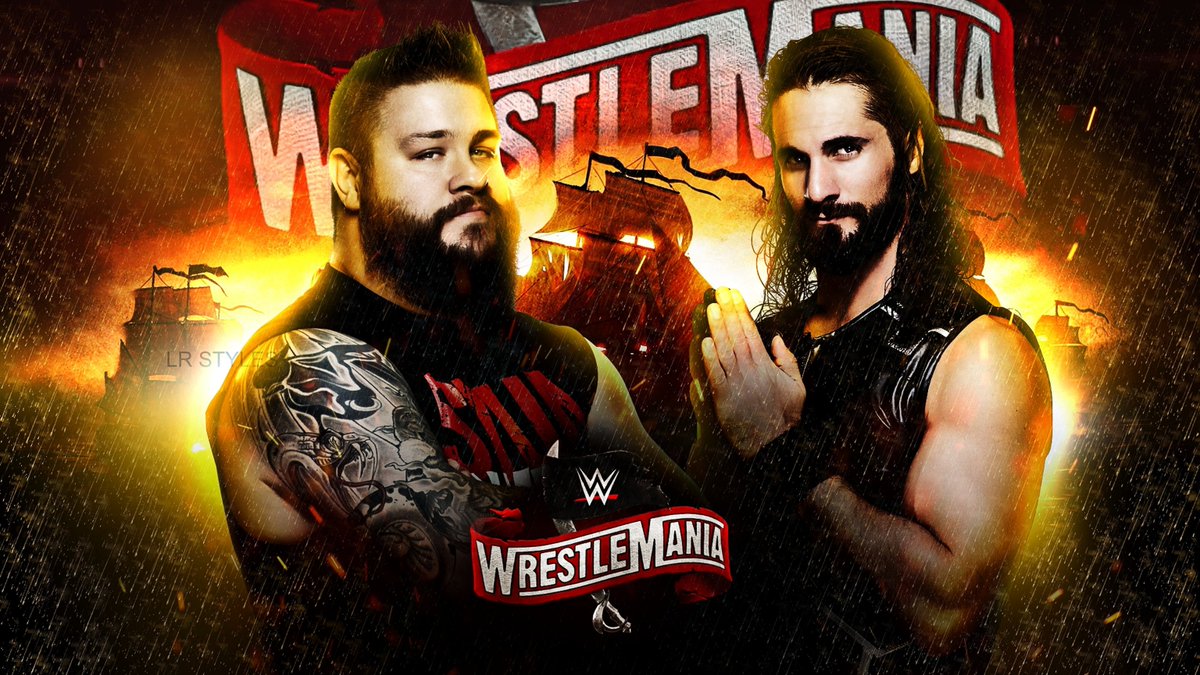 Chris King takes a look at the most underrated WWE WrestleMania matches, and starts off with Seth Rollins battling Kevin Owens in the WWE Performance Center at WrestleMania 36!
Chris King is starting a new series heading into WrestleMania season dubbed WrestleMania Rewind. Each week he'll be going back and sharing his insight over underrated matches at the Show of Shows. First up, is Kevin Owens vs. "The Monday Night Messiah" Seth Rollins at WrestleMania 36.
At the 2019 edition of Survivor Series, Rollins sacrificed himself during the men's traditional match allowing SmackDown to ultimately gain the victory. The following night the self-proclaimed Messiah, berated the whole roster but KO was not having any part of it. Owens quickly became a huge barrier in Rollins' cause for the greater good. The Authors of Pain attacked Owens with Rollins' character in question.
Owens finally had enough of his rival's mind games and torment and challenged Rollins to a match on the Grandest Stage Of Them All. Rollins mockingly accepted his challenge and the match was made official for night one of WrestleMania. Owens came out of the gate beating the holy hell out of the Monday Night Messiah trying to achieve his long-awaited moment at Mania but, Rollins tried to steal a disqualification victory by using the ring bell.
Owens hellbent on revenge provoked Rollins into turning their encounter into a no-disqualification contest where the fight could be taken all over the empty arena. The highlight of the match, was when KO used the WrestleMania sign to deliver a thunderous senton bomb through the announce table. Owens would secure the victory with a Stunner in an incredible match. Despite having no crowd during the pandemic era, both KO and Rollins put on an intense performance under the brightest lights.
In my personal opinion, this was a great feud that helped both superstars in their transformation as compelling characters for years to come.