RAW WARS – Episode IV – Schrödinger's Shield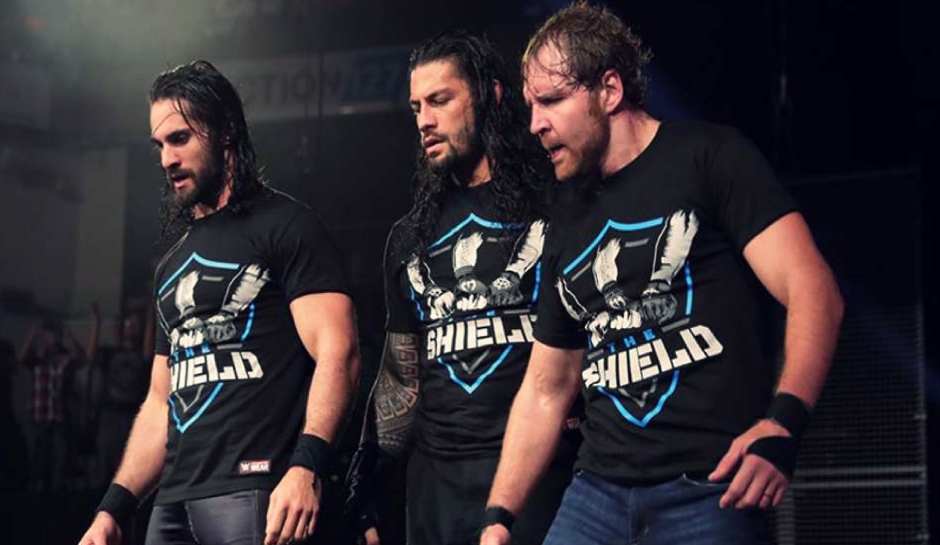 The paradox of Schrödinger's Cat has been around since 1935. Yet when Sheldon Cooper in The Big Bang Theory referenced the thought experiment, it instantly became mainstream cultural knowledge. Sheldon uses the reference to explain to Penny why her potential relationship with Leonard could be seen as both, good and bad, until the two of them look into the box. Looking back at the 4 June episode of RAW, I cannot help but notice that the WWE is selling me The Shield as Schrödinger's Cat. So, is The Shield dead or alive?
Commentary's Obituary
Today's show started with Elias giving a concert, which lead to Seth interrupting him again. This in turn led to a brawl that included Jinder Mahal, until Roman ran down for the save. Corey Graves commented on this saying that Roman came to the aid of his "former Shield brother" Rollins. After Kurt Angle made the tag match official, David Otunga was hyped for "a little Shield reunion." So, if we believed commentary, the stable must have split some time since Dean Ambrose's injury in December 2017. The Shield is dead.
Only it isn't. I cannot remember a single segment on RAW or the network that showed the second split. No chairshot, no friendly agreement to go separate ways, no nothing. Yes, Dean is out injured, but that does not mean that The Shield has dissolved. Yet every week, commentary acts if any Roman and Seth interaction basically tease a reunion. This is not Payback 2015, nor Survivor Series 2016.
Caring Brothers
There have been a few babyfaces in peril in recent weeks, but Roman and Seth only came out to save their brother-in-arms. The recent episode of RAW saw Roman Reigns coming to the aid of Seth Rollins, after The Architect had done the same for Roman a few weeks prior. During the match they showed some team spots, though nothing Shield specific. However, after the match, Roman checked on Seth, who remained motionless after a while after Elias had pinned him. Two weeks ago, it was Seth, who checked on Roman, even tossing his IC belt aside to do so. Roman and Seth care for each other. The Shield is alive.
Only it isn't. When is the last time that The Hounds of Justice came through the crowd? Or did the Shield fist bump after a victorious match? When did they last wore Shield related merchandise, cut a promo in the ring together? It has been a while.
The Difference Between Cats and Dogs
Ever since Dean's injury, the WWE has been booking The Shield in an ambivalent fashion. One can find evidence for the stable's dissolution as easily as for its continuation. Does this mean that this is intriguing storytelling, since we don't really know the status of The Shield? I think this booking is more frustrating than it is intriguing. The thing about Schrödinger's Cat is that the paradox only exits, because the cat is hidden inside a box. The Hounds of Justice however, are not hidden in a box. Seth and Roman are on TV every week, there is no box where The Shield is concerned. The cat – or rather dog in this case – is out of its box. Now is the time for the WWE to call a vet and tell us the status of The Shield. Dead or alive, I will take either over the neither-nor situation the WWE currently forces on us. This indecision of the WWE is not good and bad at the same time. It is just bad.
---
What do you think? Leave a comment below or message me on Twitter @KirstinHerzog1. Always #UseYourHead.
NXT Minus 6: Let's Make History!
Bradley Jay makes history in this week's edition of the NXT Minus 6. What kind of history is he making? Well, that's for you to read and see!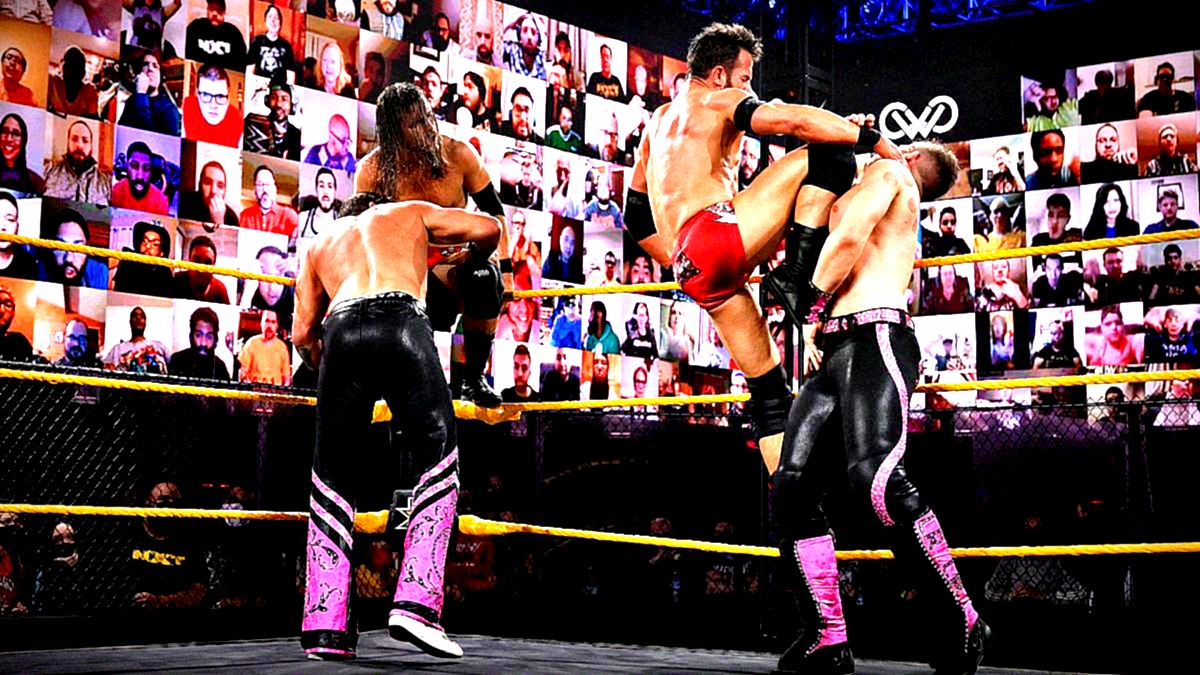 Bradley Jay makes history in this week's edition of the NXT Minus 6. What kind of history is he making? Well, that's for you to read and see!
This will be the most historic column in the history of history!
6. Did you notice how many people want to make history? It's all anybody talked about this week. I turned it into a drinking game. Every time someone said they wanted to make history, I took a shot. After 10 minutes, I died from alcohol poisoning. So much history.
5. Shotzi Blackheart will make history as the first person with green hair to win a Dusty Rhodes Tag Team Classic tournament. Kayden Carter & Kacy Catanzaro will become the first tag team in history to win a DRTTC whose collective weight would qualify for 205 Live. Ember Moon will make history as the first person to leave NXT, return and win a tournament that didn't exist the first time she was there. BTW, the tag team I want to see is Kayden Carter & Ember Moon.  
4. Johnny Gargano and Austin Theory will make history as the first mentor/mentee team to win the DRTTC. KUSHIDA will make history as the first wrestler to win in all caps! MSK will make history as having the most God-awful name of any team to win. Unless it's a shout out to Memorial Sloan Kettering Cancer Center, then the name is doo doo on a stick.
3. Grizzled Young Veterans are sssssooooooon to make history as the first team to lose in the finals and win it the next year. Killian Dain by himself will be the hairiest team ever to win the DRTTC. Bollywood Boyz will make history as the first…I can't finish that sentence. Those gomers aren't winning Jack Squat. 
2. Overall, it was a good start to the tournament. Every match was 3.5 stars. Nothing memorable, nothing horrible. Breezango versus Undisputed Era was the best of the bunch. It would have been better without the horribly overbooked end. I'm not sure the point of it all if Breezango couldn't use it to pick up a victory.   
1. "You look like a man who is questioning if he's still got it." It was a filler line, but that's the story! I'm slightly excited for Tommaso Ciampa versus Timothy Thatcher, primarily because of the Fight Pit. Right now, it's two tough guys wanting to beat each other up. I want to see Ciampa fighting to prove he's still got it. I want to see Thatcher fighting to crush the soul of the locker room leader. That's the story.  
Cook: Breaking Down The 2021 NFL Divisional Round
Steve Cook breaks down the NFL Divisional Round Playoffs, getting you ready for one of the best football weekends of the year!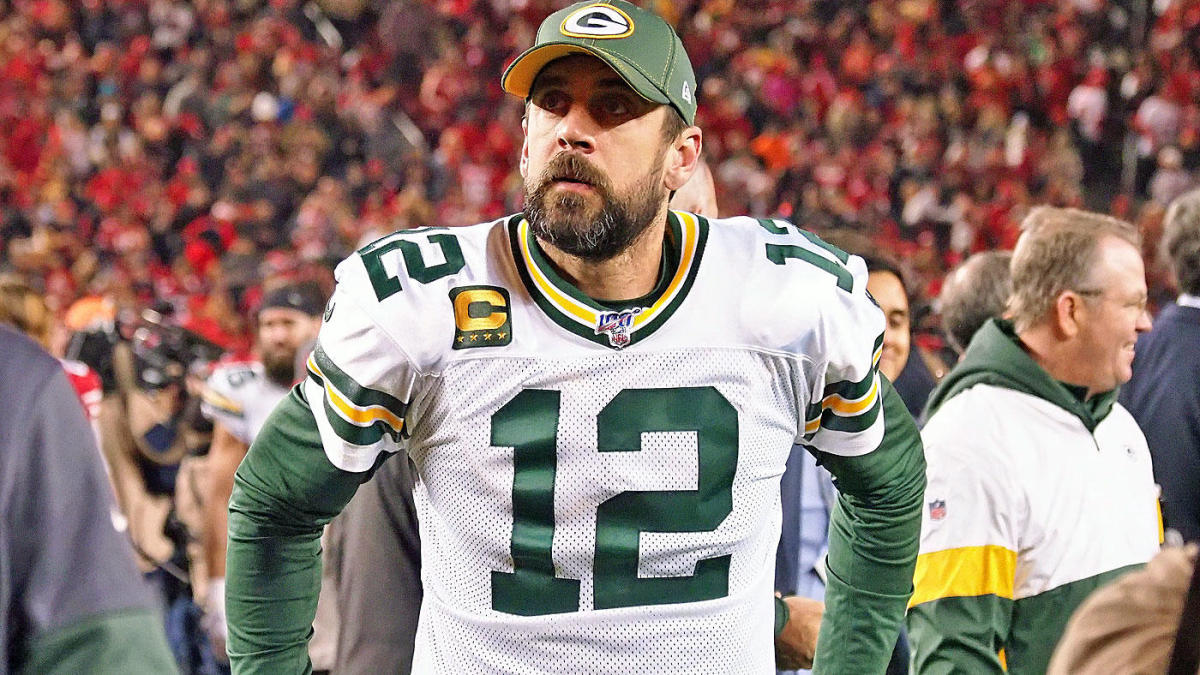 Steve Cook breaks down the NFL Divisional Round Playoffs, getting you ready for one of the best football weekends of the year!
Many experts say that the Divisional Round is the best weekend of the NFL season, and I agree with them. The Wild Card Weekend gets rid of all the riff-raff, and we're left with teams that deserve to be there. A bitter pill to swallow for me as a Cincinnati Bengals fan whose team can never win one playoff game when they get there, due to the Bo Jackson Curse. I still have to swallow it because it is what it is. The cream rises to the top, and any team that manages to win one playoff game has earned their position on the stage.
I know everybody out there is wondering who will win these games. Fortunately, I'm here to break it down for you, and let you know what's going to happen. After all, I did win 3 out of the 3 fantasy leagues I was in this season. Just saying, I know what these folks are capable of statistically. Ask anybody here on The Chairshot. I broke them all down and made them humble at some point during the fantasy season. Laid waste to all these folks, who all are intelligent in their own right. No disrespect to anybody I was up against. Their arms were just too short to box with God.
Saturday, 4:35 PM: LA Rams at Green Bay Packers
Aaron Rodgers vs Aaron Donald next week🍿

The two highest-graded players in the NFL (94.5) pic.twitter.com/fJj343RWje

— PFF (@PFF) January 11, 2021
You know it's a stacked weekend of action when this is the curtain-jerker. We got the best defense in the NFL going against Aaron Rodgers, on the frozen tundra of Lambeau Field. Where there will be 6,000 ticketed fans, along with first responders. Not enough to make a difference like a typical Packers home game.
As good as that Rams defense is, you don't like them nearly as much when Aaron Donald is off the field. Donald says he's ready to do, so does Jared Goff, so the Rams are heading into Green Bay with all hands on deck. I went with the Rams at +6.5, largely because they're looking as healthy as possible heading into this one, and you have to be impressed with what they did in Seattle. That being said, the Packers represent much stiffer competition. And I don't care if Aaron Rodgers has only won one Super Bowl, I'm still picking his team to win in Green Bay. They don't have to leave Wisconsin until the Super Bowl, though they might want to leave before then.
Yeah, I know. Kentucky guy talking state smack.
Cook's Pick: Green Bay Packers
Saturday, 8:15 PM: Baltimore Ravens at Buffalo Bills
Lamar Jackson has an amazing reaction to a reporter named Mike Jones 💀

(via @Ravens) pic.twitter.com/1OtUE00gIM

— Bleacher Report (@BleacherReport) January 11, 2021
Lamar Jackson finally got that monkey off of his back and won a playoff game. I was in a tough spot seeing Lamar compared to Andy Dalton, a perfectly competent Bengals QB that couldn't win a postseason game. This is the closest line right now, because Vegas and everybody knows this: Once you let Lamar Jackson out of his cage, he'll pile the bodies to the sky. One of the most fun athletes to watch of my, or anybody else's, lifetime. I mean, if you don't like Lamar, what do you like?
I'm a big fan of the Bills' story, and I'd like for them to go a long way. Josh Allen is a talented SOB and fun to watch. I'm not sure he's as fun as Lamar Jackson, but then I've seen many more Lamar Jackson games. This will be a big game for the future of both men, and might not be the last time we see them face off in the playoffs. I picked Baltimore at +2.5 largely because of my Lamar Jackson fandom, and the fact that the Ravens are just one of those franchises that excel in the playoffs. You always see them making a deep run. Buffalo? Well, they had four pretty deep runs, and you don't mention any of those in Buffalo if you want to get out alive.
Cook's Pick: Baltimore Ravens
Sunday, 3:05 PM: Cleveland Browns at Kansas City Chiefs
Kevin Stefanski and the Browns coaching staff after breaking down some Patrick Mahomes filmpic.twitter.com/WGDyAi4xNW

— Ian Hartitz (@Ihartitz) January 14, 2021
One of those games that will be closer than it should be for most of the game. Imagine the Browns going into an overly loud Arrowhead Stadium against Patrick Mahomes. It would be ugly. The fact that this stadium won't be crowded as usual kind of gives Cleveland a chance. The spread is -10. I'd typically take Cleveland on those odds in this environment. Except…man, that offense is pretty awesome and I bet KC wants to put on a show. Pittsburgh couldn't do it because they're awful, but Kansas City definitely can.
Browns fans are hoping that the Chiefs overlook them, and the team itself is trying to use Chiefs quotes as bulletin board material, but I just don't see Kansas City overlooking these guys. The "NOBODY RESPECTS US!" motivational tactic is as old as time and more often than not is based off of nothing. Listen, if you've made it to this point of the NFL season, there is somebody out there that respects you. This is the best Browns team since the days of Bernie Kosar. Just don't ask Cleveland fans of a certain age what happened when they played an AFC West team in the playoffs. Still a touchy subject.
I'm kind of hoping the Browns go away for one simple reason: It's awkward being a Bengals fan and seeing everybody in love with these guys. Not to be "NOBODY RESPECTS US!" guy, but I sure don't remember the Bengals getting the same type of good vibes from the people when they were good. What's up with that?
Cook's Pick: Kansas City Chiefs
Sunday, 6:40 PM: Tampa Bay Buccaneers at New Orleans Saints
Happy 42nd Birthday to @DrewBrees!! 🎂🎉#Saints | @Invisalign pic.twitter.com/JWOtOACf5o

— New Orleans Saints (@Saints) January 15, 2021
We got Tom Brady & Drew Brees up past their bedtime. Nah, we need to get past the old people jokes, as honestly I'm pretty happy to see a game with two quarterbacks older than me playing in it. Makes me feel not quite as old. They still got skill too, both men were in the top 10 QBR rankings for the 2020 regular season. I'm pretty sure QBR gives Brady & Brees 50 points just based off of being Brady & Brees, but they still had impressive seasons. We're talking about their buddy Ben Roethlisberger possibly retiring, but nobody's really talking about either of these guys doing it. Unless they just want to go out on top, which with Brees is definitely a possibility.
The Saints won the first two meetings, and we all know the old saying about teams that meet three times. We also know that it's dang near impossible to beat a Tom Brady-quarterbacked team in the postseason. Dude's won more postseason games than some teams have won games over the past twenty years. OK, a little exaggeration, but would you be surprised if it's true? Betting against Tom Brady in the postseason is like betting against Undertaker at WrestleMania. You just don't do it.
Unless it's in New Orleans.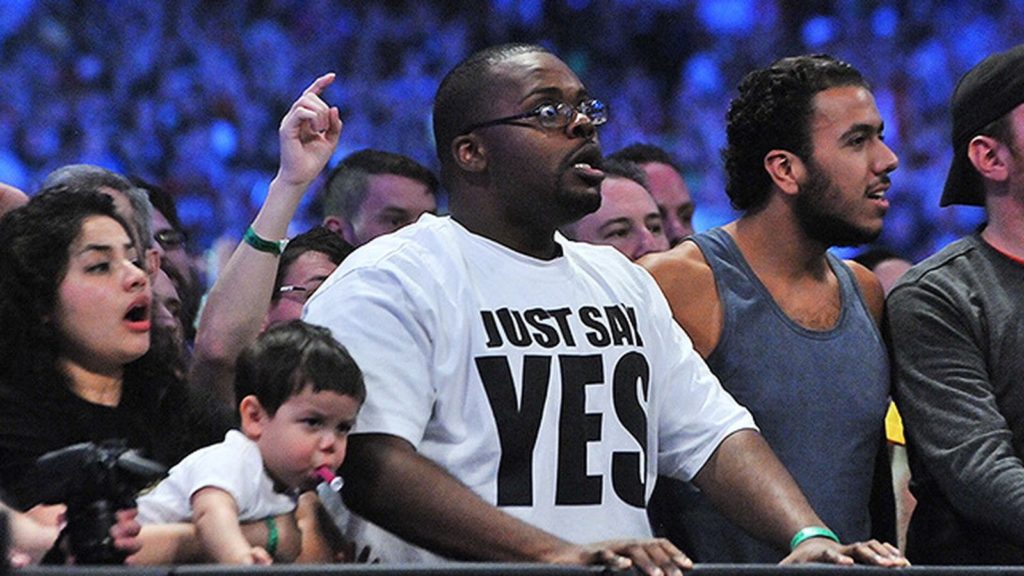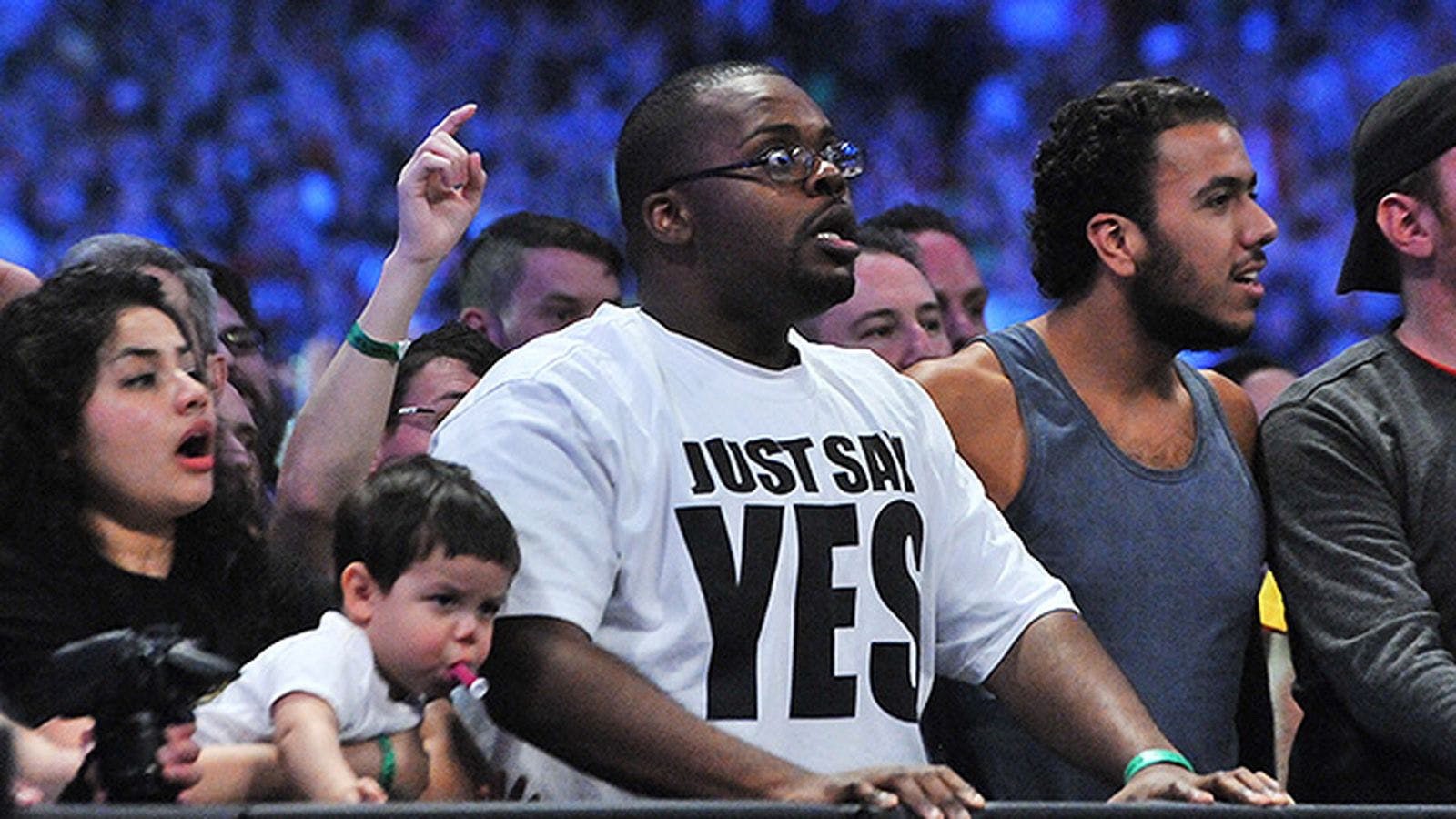 See what I did there? I like the Saints because I like their skill position players better. Alvin Kamara looks good and recovered from the rona. Michael Thomas is back in the mix, which can only be a good thing for the Saints' passing game. They also have a slightly better defense, and we all know that as much as we talk about the shiny quarterbacks, defense wins championships. Saints in a barn burner to end the weekend on a good note.
Cook's Pick: New Orleans Saints
Thanks for reading! Fun to do the ol' sports again, maybe I'll do more of it in the future…