RAW WARS – The Fellowship of the Briefcase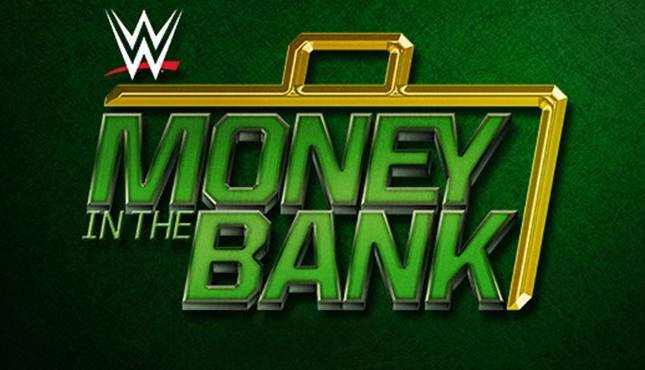 Episode V
An old man hosting a summit. A threat to the realm. Eight young warriors who have answered the call. A lone authority figure guiding their way. A mystical artefact that has the power to bring doom. Bickering, screeching, until the group of nine arrives at an agreement. After watching the 11 June episode of RAW, I have the urge to re-watch Elrond's council from The Lord of the Rings – The Fellowship of the Ring. This scene shares some eerie similarities with the opening segment of the RAW go home show for the Money in the Bank pay-per-view. So, let us take a closer look at that segment and find out how much Rivendell we can find in Little Rock, Arkansas.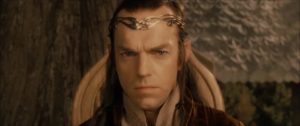 One

Two Briefcases to Rule Them All
Tonight's episode started with all eight Money in the Bank Ladder Match competitors from RAW, all perched atop ladders. This brought GM Kurt Angle out, the old and somewhat wise man of the red show. Since he was not surprised to see the assembly of superstars in the ring and vice versa, I can only assume that Kurt was the host of this ladder summit. He then introduced us to the plot. This year, superstars from both RAW and SmackDownLive will compete at Money in the Bank, but it will be a gruelling fight, before one can win one of the two Briefcases of Power that guarantee a championship opportunity anyplace, anytime. The briefcases, sometimes golden, but always with letters engraved on the side, do not grant the power to become invisible, but they can transform a mid-card baddie to a main event villain as they did with Seth Rollins and Carmella. That is basically what the Ring did for Sauron as well. If you however lose the briefcase, you are bereft of that power. Speaking of which…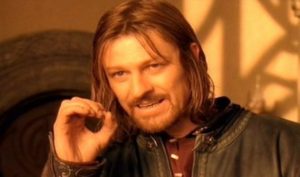 One Does Not Simply Win at Money in the Bank…
Constable Corbin then entered the stage. Last year he made something disappear in true wizard fashion. Unfortunately for him, it was his push and it has yet to appear again. Baron Corbin referred to Stephanie McMahon, who is RAW's Galadriel. The Elven sorceress who says, "All shall love me and despair", when offered the Ring of Power. Galadriel ultimately declines; if only Stephanie had that much self-control. Corbin then allowed Angle to continue and the latter claimed that nothing would make him happier than RAW defeating SmackDownLive, which is the Mordor to RAW's Gondor (at least in Stephanie's eyes). Constable Corbin reminded us of the consequences should that not happen on Sunday.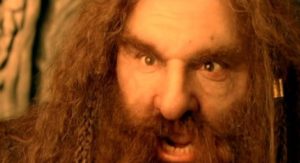 No One Trusts a Monster Among Men
This prompted the superstars in the ring to make use of their microphones as well. What ensued was bickering of the highest degree. Every superstar claimed that he or she would win the briefcase, talking down their rivals in the process. I especially liked Kevin Owens pointing out the height advantage that the Monster Among Men has. The vibe that I got from KO and Bobby Roode makes me hope we see a Gimli-Legolas friendship between them sometime in the future. Of course, we also had alliances, as the former mixed match challenge partners (Banks-Bálor, Bliss-Strowman) supported each other. When the bickering got too heated, Bliss interfered with a screech that would do the Nazgul proud. Much like the interference of Frodo, this led to the segment's end, as the competitors agreed on someone getting these hands come Sunday. At least, it was Braun's music that hit, which I take as a universal sign of agreement.

RAW Has No King. RAW Needs No King
At the end of The Lord of the Rings,  the fellowship achieves the goal and then some. The ring is destroyed, Aragorn is crowned king, and Sam marries Rosie. Of course, before that Gandalf dies and is reborn, Boromir is Sean Beaned, Gondor is basically in ruins, and Frodo never finds his happy ending. What does this mean for our fellowship of the briefcase? The Money in the Bank PPV will remain a focal point in the WWE calendar. A new queen might be crowned, if a female RAW superstar wins at Money in the Bank. It does not make sense to give the briefcase to a male RAW superstar, with the Universal king being absent and a known Kingslayer on the loose. WWE seems to continue the romantic angle between Alexa and Braun. And the others? Well, I do expect any potential alliances to break during the ladder match, steep falls from ladders for some of the superstars, and the death of any minor push most of the RAW superstars have had in recent weeks. I am looking at you, Bálor and Owens.
Does the build towards Money in the Bank increase my hype for the matches? It does not, but then again, neither did Elrond's council meeting hype me up for the long journey to Mordor. Here is hope that we can agree on Monday that the PPV indeed passed the bridge of booking doom without incident. If not, we can only hope that Constable Corbin knows how to summon the eagles to salvage the expedition.
***
What do you think? Leave a comment below or message me on Twitter @KirstinHerzog1. Always #UseYourHead.
---
Always Use Your Head and visit the official Pro Wrestling Tees store for The Chairshot All t-shirt proceeds help support the advancement of your favorite hard-hitting wrestling website, The Chairshot!

---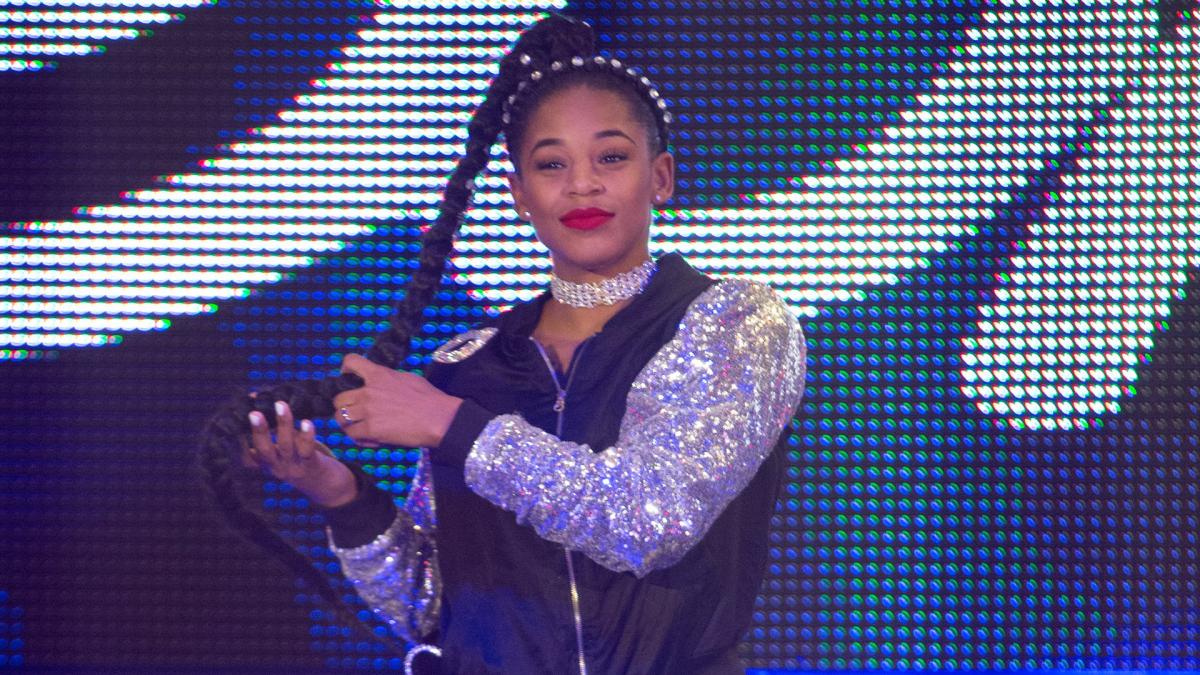 This weeks NXT had a double main event of Undisputed Era  vs the War Raiders for the Tag Team Titles and a rematch between Nikki Cross vs Bianca Belair.
It would be Belair vs Cross that ultimately closed the show which is nothing new as NXT have always put the spotlight on their women's division. It was a good match which ended when Black returned to demand Cross tell him who attacked him.
I've already talked about who might have attacked Black so I don't want to talk about that much more instead I want to talk about Belair.
Despite losing in the second round of the first Mae Young Classic to Kairi Sane, Belair has been undefeated on NXT TV. She's good in ring despite only being a year or so into the business helped by her athletic background. Her whip sets her apart and she plays a good heel.
My question is though: Why am I not interested in her?
Every time I see her I think she's not as good as the commentators make her out to be and for a while I thought she was overrated. Maybe she plays that good of a heel that I've worked myself into not liking her. I don't think having an undefeated streak helps her either. It's a trait we see too often with NXT when a new person comes in. So far they've done a good job of protecting her and finding ways to have her lose and keep her streak like in her first match with Cross.
Eventually she will have to lose because the longer a streak goes on for the more it begins to hurt the persons opponent and story telling. Especially if she wins the Women's title will undefeated like Asuka did. I think she will be champion eventually because she would a great heel champion lording it over everyone.
I thought when she did that sit down interview a while back talking about her upbringing I would be more invested in her but I'm not. It just reinforced that her gimmick is simply I'm better than you at everything.
A gimmick that's worked in the past but I think we need more than that now. It's like how just having the gimmick of just being a good wrestling is not enough anymore since the quality of wrestling has vastly improved. She strikes me as a female Mr Perfect.
I also get vibes of what Sasha Banks was when she was in NXT and we've seen what's happened to her since she went to the main roster. If I've seen that there's a chance main roster officials might see that which would not help her at all.
Hopefully my opinion of her changes in the near future as Belair continues to develop. She's going to be in NXT for at least another year or so considering she's still very young. With some small improvements to her character along with how good she is in the ring Bianca Belair could be a figurehead in the women's division for years to come.
---
Always Use Your Head and visit the official Pro Wrestling Tees store for The Chairshot All t-shirt proceeds help support the advancement of your favorite hard-hitting wrestling website, The Chairshot!

---
While You're Distracted, Drew McIntyre Is Taking Over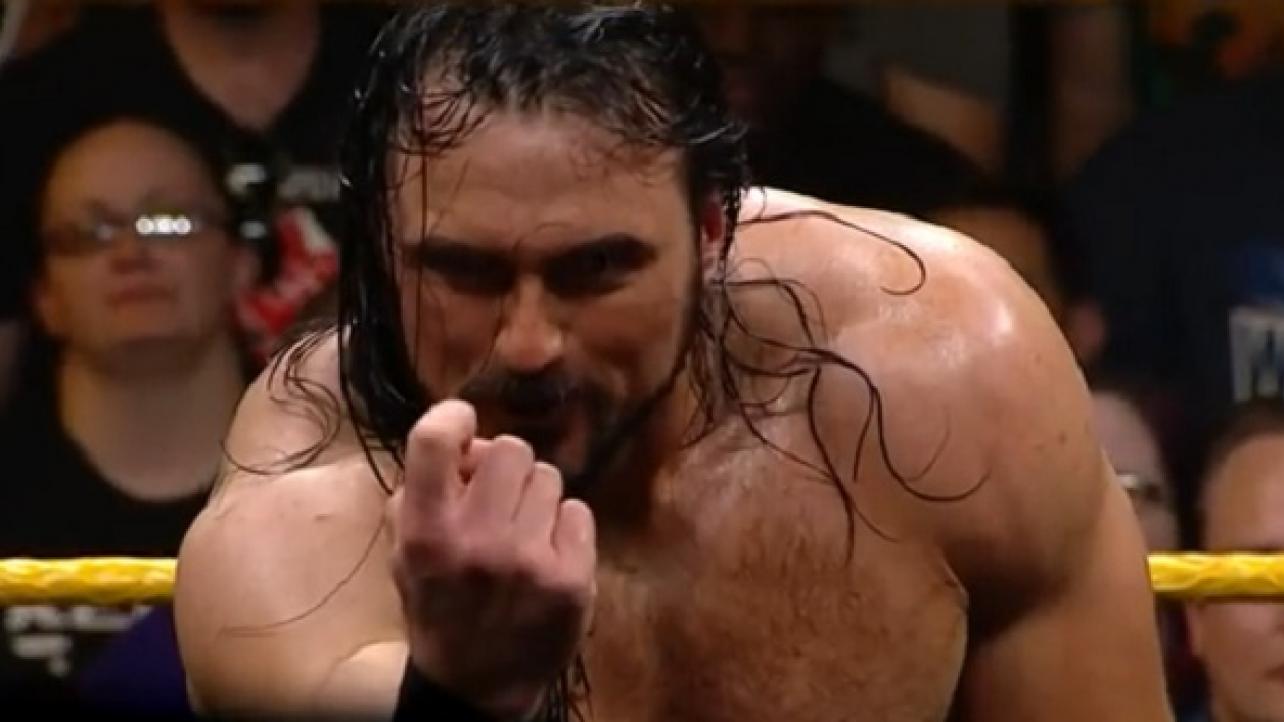 There's been a lot going on this week. Much of our attention has been taken by the developing situation in Saudi Arabia, which has led to some backlash towards WWE due to their relationship with the Saudi regime. Every part-time star & legend that we can think of has come back in recent weeks. Oh, and there's everything else going on in the world. It's a lot to take in.
Sometimes, things fly under the radar. We don't take proper notice of events that end up shaping the future of the wrestling business. Steve Austin adopting the nickname "Stone Cold" didn't garner much attention when it happened. Most of The Rock's catchphrases didn't immediately catch fire the first time he used them. Heck, it took a few months after Mankind got tossed off of Hell in a Cell for people to realize how big a deal it was.
Raw on Monday was one of those shows that we barely noticed while it was happening. Much of our attention was focused on Saudi Arabia, along with the SmackDown 1000 show the next night. Raw's main event pitted The Shield, who have been fighting off rumors of dissention for weeks now, against Braun Strowman, Dolph Ziggler & Drew McIntyre. While Dean Ambrose & Seth Rollins had their moment of unease, it was Braun Strowman's alliance that broke apart at the end of the night.
Braun's logic in associating with Dolph & Drew was always flawed. He thought he was getting two guys to watch his back, to stay in the shadows and handle Roman Reigns' friends while he set about his goal of obtaining the Universal Championship. He wanted a couple of flunkies. If Braun had paid any attention to the careers of the men he was trying to put in these roles, he would have seen all of this coming.
Dolph Ziggler's best quality as a professional wrestler is his ability to serve as cannon fodder. He has the ability to make almost anybody across the ring from him look like a million bucks. When you enlist him as part of your group, you do so with the understanding that he's going to be taking a lot of pinfalls. It isn't ideal, but hey, it keeps you from taking the fall. Getting mad at him over it is counterproductive. It also has the side effect of getting his tag team partner really mad at you. That's the last thing you need right now.
Look who's here to kick things off LIVE TONIGHT on @USA_Network…#Raw @BraunStrowman @HEELZiggler @DMcIntyreWWE pic.twitter.com/oXl4ryO2DF

— WWE (@WWE) October 16, 2018
Which one of these guys is supposed to be the star?
In case you haven't noticed, the Drew McIntyre that's emerged onto the Raw scene in 2018 isn't the same Drew McIntyre we remember from back in the day. It was almost a decade ago when he debuted on SmackDown as the Chosen One. He was a pretty young Scottish fella with Vince McMahon's stamp of approval as a future world champion. Getting Vince's endorsement is a big deal, but as some of our top Superstars have learned over the years, it makes it tougher for the fans to buy into you.
Drew showed a ton of potential early on, but something was missing. A reign as Intercontinental Champion & with Cody Rhodes as SmackDown's Tag Team Champions didn't quite click. There was also the business with Drew's marriage to Taryn Terrell blowing up & the fallout souring WWE higher-ups on him. He didn't do too much of note after that, except form 3MB with Heath Slater & Jinder Mahal. Don't get me wrong, 3MB definitely had its entertaining moments, and the group has already seen one of its members become WWE Champion. It was, however, a huge step down from being the Chosen One and a future world champion.
Drew got released in June 2014. Some guys get released from WWE and are never heard from again. Others take their new status as an opportunity to reinvent themselves & step their game up to another level. That's exactly what Drew did. He dominated EVOLVE Wrestling from his first night in the company, winning their championship in his first match there. If that wasn't enough, he was one-half of their first Tag Team Championship team. He went to TNA/Impact Wrestling and won their top two championships. He tore a path through the United Kingdom wrestling scene, winning titles wherever he went.
While doing all of this, Drew developed his persona and became a more effective talker. He got bigger & more effective in the ring. Basically, he improved everything about himself as a wrestler & sports entertainer. By the time he returned to WWE, via the NXT brand, Drew McIntyre was ready to be the top star we thought he could be. The only thing keeping him from dominating NXT for longer than three months was a torn bicep. Once Drew recovered from that, it was time to hit the main roster.
His run on Raw since the Superstar Shakeup hasn't seen a lot of bumps in the road. His teaming with Dolph Ziggler has made the Showoff relevant for the first time in a long time. McIntyre has yet to take a pinfall loss while on the Raw roster. There have been some disqualifications for kicking too much ass & things like that, but Drew has been portrayed as an unstoppable force since his return. To the point where he can lay out Braun Freaking Strowman with a Claymore kick and it doesn't surprise anybody. Well, except Braun, who actually thought that McIntyre would serve as one of his toadies. Silly Braun. If the Monster Among Men wants to keep this alliance going, it'll be on the Scottish Psychopath's terms.
We all know that the Saudi Arabian quagmire is going to disappear in the rear view mirror at some point. WWE (and professional wrestling in general) has withstood every crisis that people thought would bring its demise. Publicly revealing that wrestling was predetermined didn't kill the business. The sex & steroid scandals of the early 90s didn't end it all. Chris Benoit killing himself & his family didn't derail the industry. These issues were big bumps in the road, but pro wrestling survived.
When Saudi Arabia is far off in the distance, Drew McIntyre will be standing in front of your windshield. Probably with somebody's head hanging from his hands, and maybe the Universal Championship over his shoulder. While you were distracted, he was making his mark. Bring in all the part timers & legends you want. The future is here, and ready to kick your head off.
---
Always Use Your Head and visit the official Pro Wrestling Tees store for The Chairshot All t-shirt proceeds help support the advancement of your favorite hard-hitting wrestling website, The Chairshot!

---
Joe's Lucha Libre Weekly: News & Opinions (10/18/18)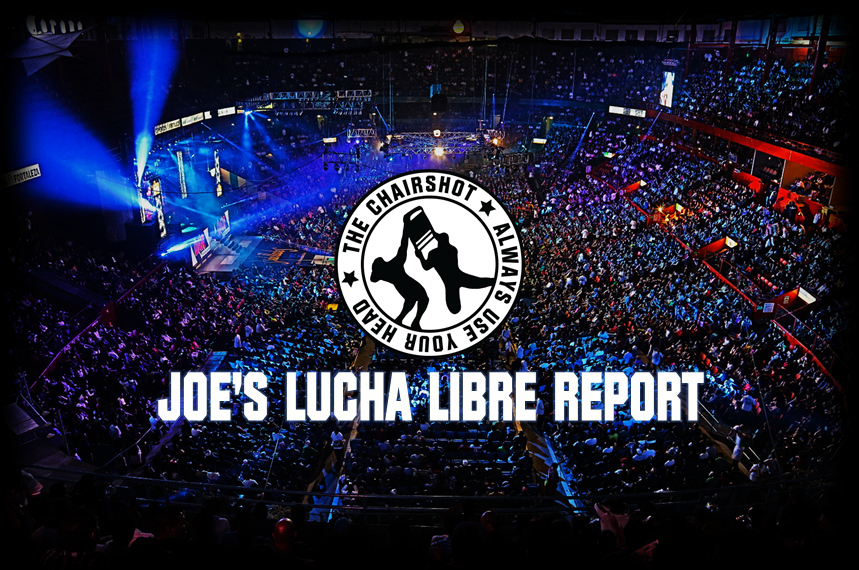 Fear Not! We have a AAA show finally this Friday but first…
CMLL
Last weeks shows to sum up really quick was basically a small tournament to decide the two competitors in the heavyweight championship match. The important note on the Puebla show was Volador defeating Cavernario defending his Welterweight championship. But that was discussed more in depth last week. Important notes to look at are Volador Jr and Soberano Jr competing in the New Japan Super Juniors Tag League. I will be watching those shows not just for the luchadors because, well, I watch most of New Japan's shows. But our CMLL athletes defeated ACH and Taguchi in the first match of tag league for them. They will be facing Jushin Thunder Liger and Tiger mask tonight.
Side note: I've watched Soberano and Volador vs Tiger Mask and Jushin Thunder Liger. It was a very exciting match. The crowd was super into Volador and kept chanting his name. Which makes sense because he has a very smooth style. The match saw Volador and Soberano having the advantage a lot but in the end Soberano was pinned by Tiger Mask and they lost falling to 1-1 in Junior tag league with 2 points.
Arena Mexico, Friday
The important notes of this show are Ultimo Guerrero defeated Michael Elgin in the main event in what was a pretty good match. Of course Guerrero had to avenge himself after losing the Grand Prix to Elgin. But I think it's okay considering what Ultimo Guerrero obtains later in this summary of the shows (see below for Tuesday Arena Mexico Show). Elgin expresses how much he loves Mexico and would like to be back, as did Flip Gordon on the Tuesday show three days before this. I have to think Elgin will be back. He was very over with the crowd and they appreciated his ability to do some lucha libre. Ultimo Guerrero raised his hand at the end, and since he won the Grand Prix, I have to think they have plans for him. It's not like Elgin is taking American booking. It's just Japan and Mexico now.
In the Co-Main Event we saw LA Park, Mistico, and Volador defeated Hechicero, Cavernario, and The Chris. Interesting note in this match is that Ciber was supposed to be in it but a few days before the show a change was made. I wonder if that has to do with last week's show where Ciber was totally not taking bumps for Park. Park tried to go for his spear, his new finisher but Ciber didn't take it and it ended up being a clothesline which Park was very upset at. This, however, was just a standard match. Nothing else important.
The match before saw Finlay and LA Park's son team with Atlantis in what was a nice fun match against Bestia Del Ring, Okumura, and Rey Bucanero. It was a fun match, Hechicero was originally to be in this match but was moved to the match Ciber was supposed to be in. Finlay has been used a lot in CMLL recently so i wonder if they're looking to use Finlay, Flip Gordon, and Elgin more specifically. It feels like Finlay is stuck in New Japan since there isn't a spot for him right now. He also wasn't booked in the Junior tag league so he has time on his hand. Atlantis pinned Bestia to win this match.
Puebla
The main event of this show saw Caristico team with Mistico and Finlay. It's weird to see Mistico and Caristico in the ring, since the fans know Caristico is the original Mistico so it kind of hurts Mistico and they want to see Caristico. Finlay, again getting some more work in CMLL working Puebla. The Puebla shows are always fun for outsiders to work. It's a nice relaxed atmosphere and the crowd feels like it's right on top of you. They wrestled Los Guerrero's. As you would figure though, going into a heavyweight title match, Ultimo Guerrero's team wasn't going to lose. The Co-Main saw Diamante Azul team with Angel de Oro, and Niebla Roja facing Mephisto, Luciferno, and Ephesto. Of course Azul's team won as well going into his heavyweight title match. I felt Mephisto's team looked silly at times in this match.
Arena Mexico Tuesday
Obviously the big thing for this show was the crowning of a new heavyweight champ. It was a nice back and forth match with Azul and Guerrero trading big moves, but Guerrero won with a reverse suplex off the top rope for the win. It was around a 15 minute match and it was a good match but the problem is the crowd didn't sound totally into it mainly because it sounded like there was barely anybody in the crowd. As I make note in my weekly review of the CMLL shows which will be out later this week, you could hear the echo from the announcers talking on their headsets because the arena simply wasn't filled much at all. I'll be interested to know if there will be attendance numbers for this show like there usually is for the Friday shows.
The Co-Main saw Mistico team with Niebla Roja and Stuka to take on Nitro, Euforia, and Rey Bucanero. What was interesting here is that Shocker was listed as being in this match on their billboard and even on the upload of the event after it aired live on Youtube they still listed Shocker as being in the match even though he wasn't. He was supposed to be in a match last Friday which he wasn't in either, so I wonder if there's a problem with him or if he's injury. I haven't checked if he's working any other shows in the mean time. There wasn't anything significant about this match or the matches underneath. They were all just fun matches.
Preview of Arena Mexico Friday Blue Panther 40th Anniversary Show
This will be the 40th Anniversary show for Blue Panther and they are having a tournament, yet again. It is the Suriano Falcon Cup and the competitors in the match will be, Angel de Oro, Blue Pnather Jr, Niebla Roja, Black Panther, Stuka Jr, Dragon Rojo, Luciferno, Misterioso Jr, Espanto Jr, and Templario. I'll make my prediction on the winner….. Templario. I feel like having Blue Panther Jr win would be obvious but hey you never know. The main event of the show is Caristico, Pentagon Jr, and David Finlay yet again vs Rush, El Terrible, and Cavernario. That should be a really fun match. The legends match on this show for the Blue Panther Anniversary show is Blue Panther, Black Warrior, Panterita del Ring, and Euforia vs Mascara Ano 2000, Sanson, Cuatrero, and Forastero. Another name match on the show features Mistico, Diamante Azul, and El Valiente vs Negro Casas, Dark Magic, and El Felino.
---
Always Use Your Head and visit the official Pro Wrestling Tees store for The Chairshot All t-shirt proceeds help support the advancement of your favorite hard-hitting wrestling website, The Chairshot!

---