The 3 Best & 2 Worst Money In The Bank Ladder Matches
Mishal takes a look back at the best–and worst–in the marquee match's history!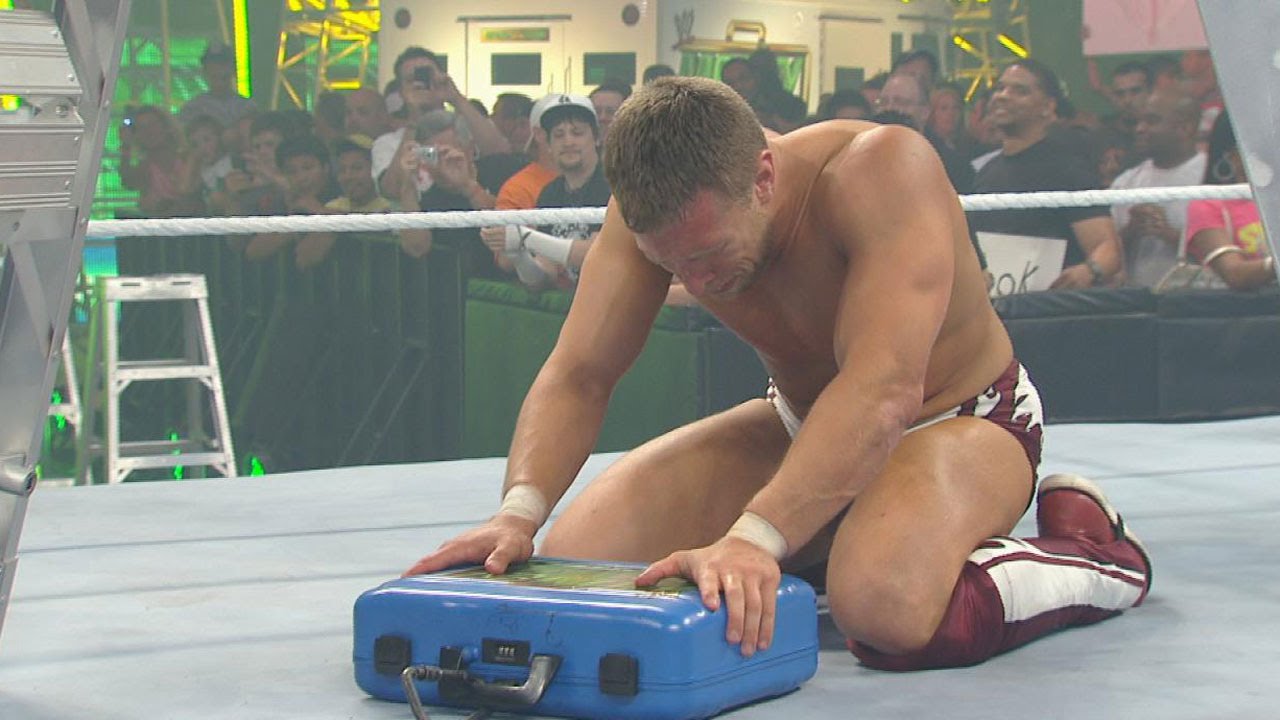 This Sunday we are treated to yet another WWE special, the 7th offering from the main roster this year and our final stop before the 'Biggest Party of the Summer' Summerslam rolls around in August.
In previous articles I've discussed the importance of Money in the Bank as the modern-day version of the King of the Ring tournament, an opportunity to shed light on the stars of today and build on future main eventers who can potentially carry the product into the foreseeable future. Aside from that Money in the Bank always provides some terrific action, high octane and filled with insanity that will get any WWE fan out of their seats.
However, like any form of entertainment, we have the good and the bad.
Money in the Bank has been filled with classic moments, such as CM Punk's historic victory over John Cena in 2011, Kane winning his 1st World Heavyweight Championship in 2010, RVD returning to the WWE in 2013 & Dean Ambrose claiming his 1st WWE Championship in 2016. The show however is obviously centred around the Money in the Bank ladder match itself, the topic of discussion for today.
Let's take a dive into the past and look at the 3 best, and the 3 worst Money in the Bank Ladder Matches in WWE history.
BEST: Money in the Bank Ladder Match, WrestleMania 21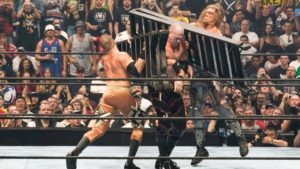 Participants: Chris Jericho, Kane, Shelton Benjamin, Edge (Winner), Chris Benoit & Christian
Little known fact, Chris Jericho came up with the concept of the Money in the Bank ladder match, is it any wonder it turned out as good as it did in 2005?
Having this match on the list may feel a little shoehorned due to its historic implications and being the first in a long line of these kinds of matches, but it is far more than being the first in a long series of wild matches.
This match presented an opportunity never seen before in the WWE landscape, the chance for a title change anytime, anyplace & anywhere imaginable to whomever claimed the briefcase above the ring. Champions were put on notice from the get-go and adding ladders to this chance of a lifetime only fuelled the anticipation for a match that had already established itself as a history making moment.
The participants here contain some of the WWE's all-time best, and the WWE's most underrated of the modern-era, with Shelton Benjamin being the standout here after a stunning performance that is exactly what you need to make a star under rules such as these. Ladder match veterans such as Edge, Christian & Chris Jericho were obvious fan favourites from the bell due to their experience in this match style, adding brutality and a severe sense of urgency which further pushed this match into classic territory.
While the mans name has been scratched from the face of WWE history however, it is worth noting the matches arguable highlight came in form of Chris Benoit's headbutt from the top of a ladder onto Kane, which remains one of my favourite Money in the Bank match moments to date.
Having Edge win this initial outing was the icing on the cake of the perfect booking the WWE had done with this match and when the initial cash-in occurred almost 10 months later the following year, all of this destruction was worth the moment that occurred.
WORST: Women's Money in the Bank Ladder Match, Money in the Bank 2017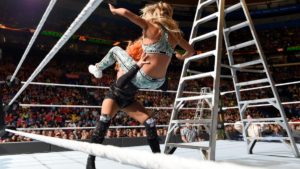 Competitors: Charlotte Flair, Becky Lynch, Tamina, Natalya & Carmella (Winner) w/James Elsworth
It's quite rare that WWE books the opening match of a major show so poorly that it utterly tanks the pacing for the rest of the show that follows it, and that happened with this bizarre moment in professional wrestling history.
In the midst of the women's revolution the WWE decided to present us with a match that was long overdue in most people's eyes, a Money in the Bank match for a shot at the SmackDown Women's Championship. Women by 2017 had risen to new heights in the business, main eventing shows, receiving prolonged build for their matches, gaining proper character development and were no longer treated as sex objects which was all reflected when this match was announced.
But then, the booking happened.
A first-time match such as this one has the potential to set the standard for any female competitor in the future, give them a bar to live up to and only grow further from there. Instead we got one of the most bizarrely booked matches in quite some time, one that instead of focusing on the women involved, came out with one striking result we will always remember: James Elsworth, a man, won the first ever women's Money in the Bank ladder match.
Now much like the male focused Money in the Bank matches, I have nothing against the opposite sex being involved at points to showcase their talents but at no point should that overstep its boundary. This match was hyped for the women, built for the women & was meant to increase the focus on women, all of which was thrown out the window in the matches closing moments. Elsworth, on behalf of Carmella, climbed the ladder and retrieved the briefcase granting her a championship match to the absolute shock of everyone in attendance.
Shock value is something wrestling should strive to create but in no way should it insult those who invest time in a division as important & lucrative as the women's division, and instead of giving momentum to a star in need of it, shy away from her and shine the light onto a ringside manager instead.
It's a shame this match ended how it did as well, because it was actually shaping out to be quite entertaining until the booking completely squandered any efforts the ladies had put on. Fortunately, we were granted a rematch to this contest 9 days later on an edition of SmackDown, where Carmella won her briefcase fair and square without the assistance of Elsworth, but the damage had already been done and sadly this is going to be the first thing that comes to the minds of wrestling fans when we think about this inaugural match.
BEST: Money in the Bank Ladder Match, WrestleMania XXIV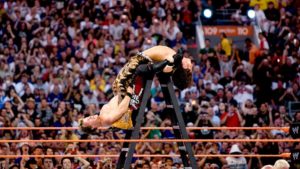 Competitors: CM Punk (Winner), MVP, Chris Jericho, John Morrison, Shelton Benjamin, Carlito & Mr.Kennedy
One of the more overlooked matches that I rarely see people discuss, and I have no clue as to why that is.
Wrestlemania XXIV is one of the best shows the WWE has ever put on, a magnificent spectacle filled with countless memories for fans to remember and failed to produce one match without a noteworthy event. It's highlights are generally relegated towards the retirement of Ric Flair, Floyd Mayweather knocking out the Big Show or The Undertaker recapturing his World Heavyweight Championship after almost a year, this shouldn't mean we forget a classic that took place 2nd on the shows main card.
This Money in the Bank ladder match was a beauty to sit through, providing all the thrills of the inaugural one 3 years prior to this, boasting star power with the likes of Chris Jericho once again present & the first of 2 victories for CM Punk, the only back-to-back winner of the match to date.
What made this match even more special was that there wasn't one sole standout, every single star had a moment to shine. John Morrison hit a moonsault to the outside while grasping a ladder, Matt Hardy returned to attack bitter rival MVP, Jericho hit a Codebreaker on Punk with the assistance of a ladder and Benjamin had a near death moment when he was plunged off the top of a ladder through another ladder placed across the ringside barricade. This match truly had countless moments to talk about.
The matches winner was also a fantastic decision on the part of WWE, giving CM Punk the moment that was stolen from him almost one year prior to this event at Wrestlemania 23. Not only did his victory receive a thunderous ovation but gave us a glimpse into the star the man would one day end up being down the line. Sadly, this victory wouldn't receive the best follow-up as the initial championship reign he achieved was fairly one-note and received nothing but a resounding 'meh' from those that watched it pan out.
Aftermath aside, this was more of what made Money in the Bank so special in the first place and is an overlooked match that deserves more attention.
WORST: Money in the Bank Ladder Match for the WWE World Heavyweight Championship, Money in the Bank 2014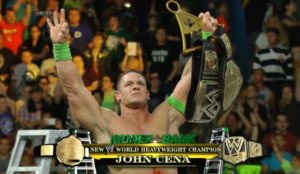 Competitors: Roman Reigns, John Cena (Winner), Kane, Randy Orton, Cesaro, Sheamus & Bray Wyatt
I never thought I'd live to see the day a Money in the Bank match actually came across as nothing but by the numbers, and that happened at the 2014 event in a match that actually had a lot of potential on paper.
Unlike previous editions of this match, the winner here would receive the prize of Daniel Bryan's vacated WWE World Heavyweight Championship as opposed to the traditional briefcase for a championship match down the line. With the stakes being set higher than ever, you'd expect this to be a potential classic and one that could provide more drama than even the general Money in the Bank match would.
None of this potential came to a head though, as we were instead treated to the most one-note ladder match in recent memory.
The talent was certainly here, a good blend of the veterans (Cena, Orton, Kane & Sheamus) and new blood (Reigns, Wyatt & Cesaro) but sadly there wasn't a single moment in this match where the audience in attendance or at home, thought the anybody but John Cena had a chance here. This came in part with the booking leading up to this match which positioned Cena at the forefront and left no credibility for any other competitor.
We had a few solid bursts of excitement, including a tease of the inevitable match between John Cena & Roman Reigns, aside from that nothing really seemed to pull the match out of 2nd gear. Anyone who saw the 2014 show also understood this match had to follow the classic that occurred earlier in the evening with the actual briefcase on the line, a match that stood head and shoulders above this one.
At the end of it, John 'Super' Cena unsurprisingly came out on top in typical fashion, defying the overwhelming odds placed in front of him and once again making it to the top of the mountain in the WWE.
Just to be clear, we have yet to have an actively awful Money in the Bank match thus far into its existence, but this one came the closest to being categorized as 'bad'. It was by no mean a disaster, just painfully uneventful aside from the crowning of a new champion.
BEST: Money in the Bank Ladder Match for a World Heavyweight Championship Contract, Money in the Bank 2011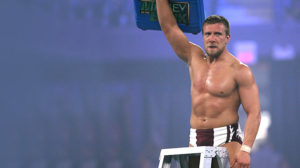 Competitors: Daniel Bryan (Winner), Sheamus, Sin Cara, Cody Rhodes, Kane, Justin Gabriel, Heath Slater & Wade Barrett
Very few wrestling shows provide the excitement, noise & incredible sequence of events that unfolded at the 2011 Money in the Bank event, and duplicating its success is yet to be seen since that faithful day in Chicago.
The 2011 epic is one I personally revisit frequently, boasting a stacked card from top to bottom, 4 classic headline matches & some of the best samples of storytelling a wrestling fan came come across in the 21st century. While most remember the evening for the classic CM Punk vs John Cena match that headlined the card, the opening contest deserves its rightful place in the history books as arguably the best Money in the Bank match to date.
In terms of line-up this card primarily showcased and gave way to the stars of tomorrow, the likes of Bryan, Rhodes, Gabriel & Slater all provided a fresh new face to the match itself while veterans such as Sheamus & Kane did their jobs of flattening the bodies in their path for the most part. Admittedly though we can't give the match full credit for just its in-ring action, which was superb, but also the raucous Chicago crowd who came to the arena with passion I wish every wrestling show had behind it.
Every single superstar in this match came across as a star because of the audience's investment, never seeming like simple 'mid-card players' and coming across as larger than we could have ever imagined. Daniel Bryan was the clear favourite here, due to this history on the independent scene in a city that is known for its history in that field and his ovation following the inevitable victory he achieved was a clear sign of how popular he would one day become.
The matches countless highlights are endless to list, but the most noteworthy moment (outside Bryan's victory) came in the form of a powerbomb from Sheamus on Sin Cara, who in turn was driven through the ladder setup at ringside, splitting it in two pieces and scaring countless fans to death. Moments like these make Money in the Bank what it is and remind us of the stakes it holds to those competing in it and was a reminder of how vital the match at hand was.
Obviously, these choices are subjective, but the 2011 Money in the Bank opening contest is a firm reminder of what a brilliant concept this match was back at its inception. This match accomplished phenomenal in-ring action, star making performances & the rise of one of the most popular figures in the industry today. Beautiful stuff all around.
Greg DeMarco: Box Office Brock Lesnar And The New WWE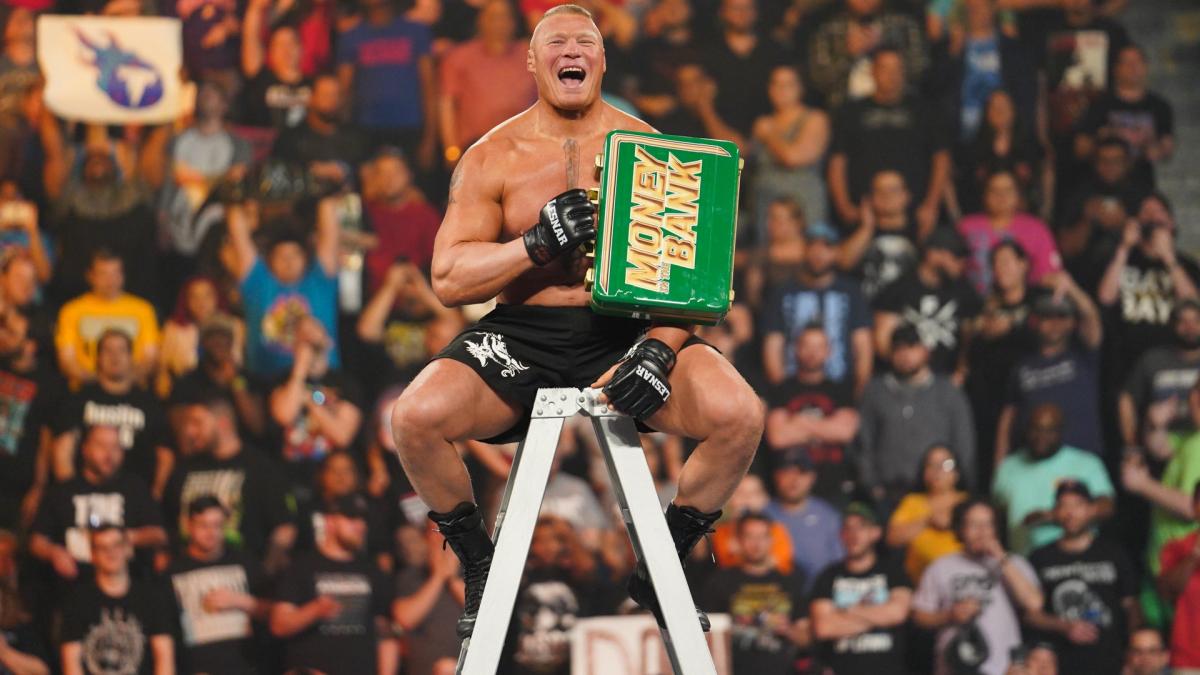 After a hard-hitting WWE Money In The Bank, Greg DeMarco offers perspective on Brock Lesnar winning the Money In The Bank briefcase and the obvious shift in the WWE product & presentation.
I know you read that headline and wondered what in the hell I was smoking. Brock Lesnar leaves Hartford with the Money In The Bank briefcase, and I'm calling it a new WWE? I have to be insane, right? Well, that perspective is 100% wrong. (I mean…I may be insane–but not for that reason!) WWE Money In The Bank was shock and awe from start to finish, and you have every reason to be excited. The reactions I am seeing prove that the online community doesn't want to enjoy WWE. Hopefully, for me, some mainstream fans will read this article too!
Box Office Brock Lesnar
I know what you're thinking…same ol' sh*t, right? I can't say I agree. On the technicality side, Brock Lesnar has never held the Money In The Bank briefcase, so it's wrong there. But I get it, you're tired of seeing Brock on top. The truth of it is, he's Box Office. And WWE needs box office.
What is "Box Office," exactly? It's the ability to get fans to spend money, which is how WWE makes money. Brock Lesnar sells the WWE product–to fans, to viewers, to advertisers, and to networks. Wrestling Twitter is a vocal minority, and appeasing them got WWE nowhere with WrestleMania 35, or as I was calling it for the months leading up to it, "HappyMania." Brock is back, and I think it's fantastic.
Disagree with me? Great, but the sold out crowd in Hartford blew the roof off the joint when his music hit, so they obviously agree. Brock will likely cash-in in advance, proclaiming his championship opportunity for WWE Super ShowDown in Saudi Arabia on June 7. Then we get to give the briefcases a rest, as we continue to shuffle the rosters up and use fun words like Wild Card (bitches…yeehaw!).
One prevailing thought I have seen is that the other seven guys in the match busted their asses for no payoff. I can't agree with that either–their payoff is a paycheck. They're businessmen. Those who complain about how they are booked don't get the business. And as All Elite Wrestling is proving, they don't take too kindly to people complaining about booking, either.
A New WWE?
I know a lot of people don't see it, because they're too worried about booking. But the WWE product shifted tonight. And as dangerous as it is, I hope it sticks.
The product got way more physical at WWE Money In The Bank–way more physical. It started with the Women's Money In The Bank Ladder Match, which in reality doesn't need a gender specific distinction. Money In The Bank describes both ladder matches tonight, as both delivered in both brutality and story. Everyone put their bodies through hell during those matches, and they deserve to be praised.
But it didn't end there:
Rey Mysterio vs. Samoa Joe…brutality.
Shane McMahon vs. The Miz…brutality.
Tony Nese vs. Ariya Daivari…brutality.
The entire segment with the Women's Championships…brutality.
Roman Reigns vs. Elias…brutality.
Seth Rollins vs. AJ Styles…brutality.
Lars Sullivan and The Lucha House Party…brutality.
Kofi Kingston vs. Kevin Owens…say it with me…brutality.
Sense a theme, here? WWE provided a more physical product, and did things that make sense. Yes, there were botches that everyone wants to blame on the refs. In each instance, it appeared to me that the talent messed up, and the commentators covered by blaming the officiating. And that makes sense to me. You didn't think they were going to blame the wrestlers, did you?
It's really funny that this comes after AEW reveals that they'll present a more realistic, athletic oriented product after the onset of their TV deal. It's probably the single bad move they've made (okay, maybe second to the whole PAC/Page ordeal), announcing their plans to the world and giving WWE a heads up on what's coming so they can beat AEW to it.
Seriously, it's like they went "Here's our formula!" without even realizing WWE had a high profile PPV to air 6-days before Double Or Nothing. C'mon guys… #UseYourHead.
At the end, it looks WWE is going back to what works for them: giving the fans what they need, and not what they want. Imagine going to the doctor and misdiagnosing yourself. Would you rather the doctor provides you with what you want and now what you need? You'd sue that doctor for malpractice! It's getting to be that same way with WWE. Prescribe to us what we need, Vince. Even if we don't like the taste when it goes down, it's for the best in the end.
Andrew's Top 5 Matches: Week Ending 5/19/2019
Best of Super Juniors 26 and Money in the Bank are the big things this week. Let's see what matches made the cut, and if there were any surprises!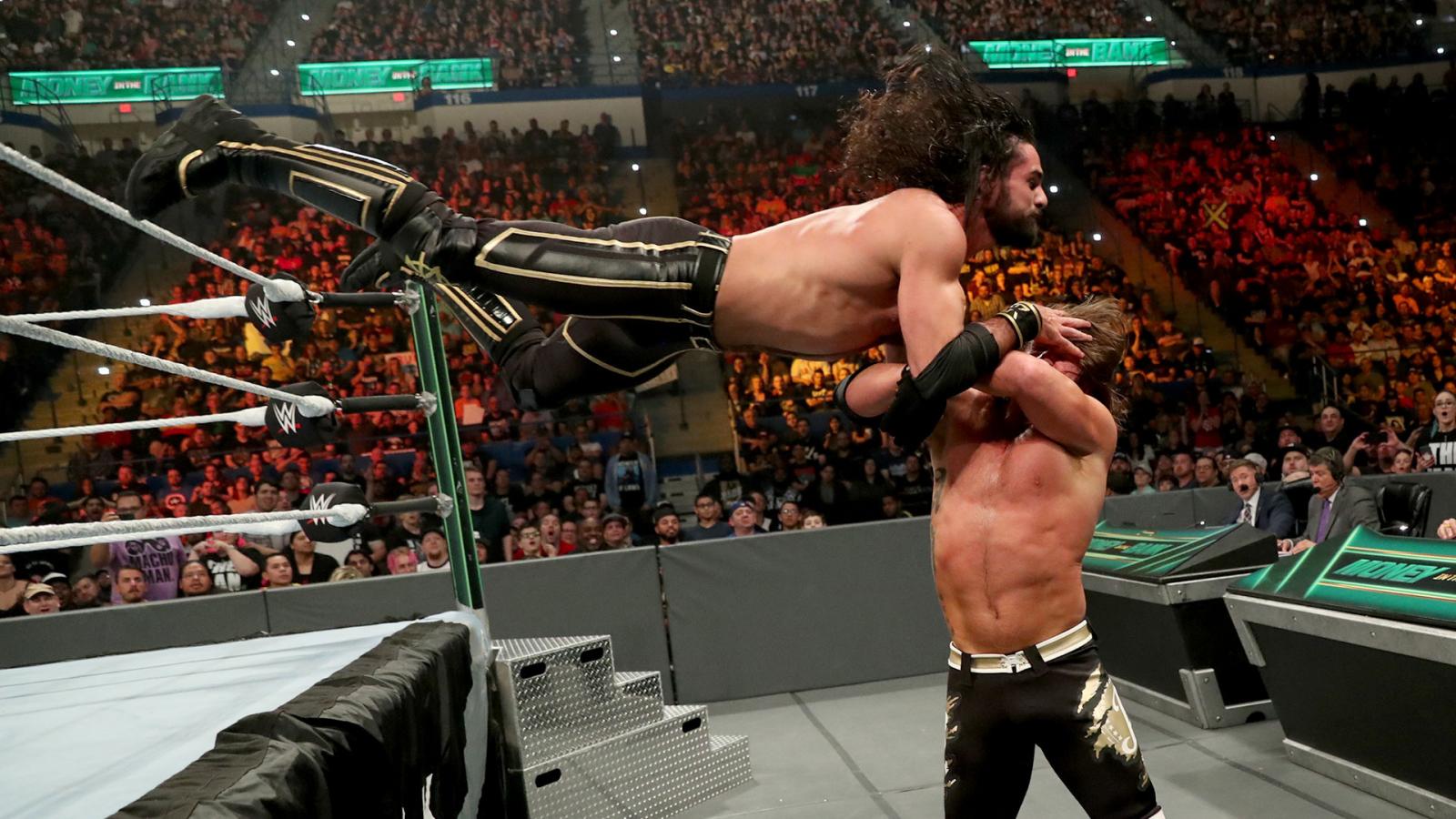 Best of Super Juniors 26 and Money in the Bank are the big things this week. Let's see what matches made the cut, and if there were any surprises!
Last week was an interesting week since it wasn't a normal Top 5 and we had two Sami Callihan matches. When it came down to it though, IMPACT: oVe Rules 8 Man: oVe vs Tommy Dreamer vs Fallah Bahh vs Rich Swann vs Willie Mack, won the vote for the week. I'm always a happy when less popular matches or companies get a fair shake in the rundown.
Either way, let's see exactly how much New Japan shows up and if anything from Money in the Bank was worth a watch!
5. NJPW BOSJ 26 Night 2: Ryusuke Taguchi vs YOH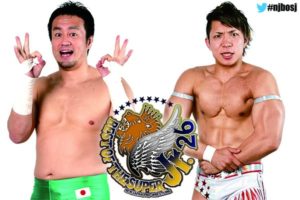 Taguchi has been having a crisis of character so to speak. He's become more of a comedy wrestler who's history doesn't really inject respect or fear into his opponents. YOH is up and coming, and was trained by Taguchi in the New Japan Dojo. So YOH is trying to establish himself beyond the tag realm and Taguchi is trying to refind himself.
We saw an interesting match. Taguchi showed a little of both worlds from comedy to more of his extensive moveset. YOH was a walking reference to older wrestlers; he even mastered the Paradise Lock apparently. Taguchi picks up the win with the variation of the Dodon that he used to remove Prince Devitt from New Japan. Very good match.
Winner: Taguchi via Dodon's Throne
Rating: ****
4. NJPW BOSJ 26 Night 4: Will Ospreay vs Rocky Romero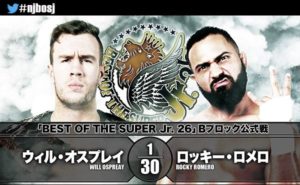 This was a little similar to the earlier Taguchi match. Rocky had something to prove. CHAOS members, and Rocky is perceived as being past his prime, but he wanted to prove he can still hang. It's been 3 years since his last BOSJ, how does the most decorated Junior Tag wrestler fair against the Aerial Assassin?
We got a great match. Rocky had numerous hope spots, hit the Forever Lariats, his half of Strong Zero and reversed the Stormbreaker first attempt into a legit Huricanrana. Ospreay turned out too be just a little too big, a little too athletic and a Shooting Star Press followed by a Stormbreaker ends this great match. Very good.
Winner: Ospreay via Stormbringer
Rating: **** 1/4
3. IMPACT: Michael Elgin vs Rich Swann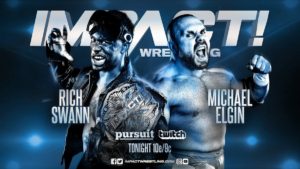 From My Analysis:
So damn this main event went 2 commercial breaks, but it was really solid. Swann wouldn't stay down and even had great hope spots. A Super Frankensteiner countering the Avalanche Powerbomb, Lethal Injection, 450, but Elgin kicked out. Swann tried a top rope Phoenix Splash, and missed. Elgin hits Splash Mountain, and Rich kicks out. Elgin rolls to the outside, catches Rich and repeatedly Powerbombs him into the post. Kid Ref tries to get the match back in the ring, Elgin pushes Kid Ref and Powerbombs Swann again for posterity. Kid Ref calls for the DQ and then runs for his life. This was a great match, the "non-finish" is rather annoying coming out of a roughly 25 minute match. But love him or hate him, Elgin can wrestle.
Winner: Swann via DQ
Rating: **** 1/4
Honorable Mentions:
NJPW BOSJ 26 Night 3: Dragon Lee vs SHO
Winner: Dragon Lee via Desnucadora
Rating: ****
WWE MiTB: Men's Money in the Bank Ladder Match: Drew McIntyre vs Baron Corbin vs Finn Balor vs Ricochet vs Andrade vs Randy Orton vs Ali vs Brock Lesnar
Winner: Brock Lesnar
Rating: *** 3/4
NJPW BOSJ 26 Night 1: Dragon Lee vs Taiji Ishimori
Winner: Ishimori via Bloody Cross
Rating: *** 3/4
WWE MitB: WWE Championship: Kofi Kingston (c) vs Kevin Owens
Winner: Kofi via Trouble in Paradise
Rating: *** 1/2
NXT UK: Ligero vs Jordan Devlin
Winner: Devlin via Snap Saito Suplex
Rating: *** 1/4
NJPW BOSJ 26 Night 2: Robbie Eagles vs Rocky Romero
Winner: Eagles via Ron Miller Special
Rating: ***
SmackDown Live: Randy Orton vs Finn Balor vs Andrade vs Ali
Winner: Andrade via Hammerlock DDT
Rating: ***
NJPW BOSJ 26 Night 2: El Phantasmo vs Bandido
Winner: Phantsmo via Greetings from Chasewood Park
Rating: ***
205 Live: Tony Nese vs Ligero
Winner: Nese via Running Kneese
Rating: ***
WWE Raw: Fall Count Anywhere: Braun Strowman vs Sami Zayn
Winner: Zayn via Claymore
Rating: ***
NJPW BOSJ 26 Night 4: Ren Narita vs Robbie Eagles
Winner: Eagles via Turbo Backpack
Rating: ***
WWE MitB: The Usos vs Rowan & Daniel Bryan
Winner: Usos via Double Uce
Rating: ***
2. WWE MitB: Universal Championship: AJ Styles vs Seth Rollins (c)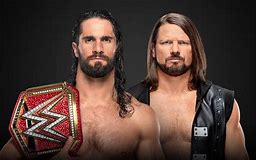 Snippet from Mitchell's Coverage:
Now it's Rollins who has to come up with something else to put Styles away. Fans rally up as Rollins stands. Rollins still has the tried and true, "Burn It Down!" He mule kicks then runs, but Styles dodges to roll Rollins to a Calf Crusher! Rollins endures but Styles cranks back hard! Rollins rolls it back and kicks Styles away! His leg is free but it is hurting! Styles crawls away but Rollins pursues. Styles hops up, moonsault DDT! Cover, TWO!! Rollins escapes with one good leg! Styles gets back up and waits for Rollins. Rollins stands and SUPERKICKS Styles down! Both men are down again, but fans rally and duel again. Styles and Rollins crawl for each other to start throwing hands! Rollins hits, Styles hits, repeat. Rollins CHOPS but Styles punches again.
Fans duel, Styles goes for the Phenomenal Blitz, but Rollins dodges to enziguri! And dodges the Pele! Mule kick! Curb Stomp countered! STYLES CLASH!! Cover, TWO!?! Rollins survives THE Styles Clash?! No one can believe it, but the fans are loving it! Styles grits his teeth as Rollins starts sitting up. Styles goes to the apron, takes aim and springboards. Phenomenal misses! Revolution Knee hits! And then, SUPERKICK! Styles is on his face, but Rollins gets back up! CURB STOMP!! Rollins put so much into that, he has to crawl to a cover! Rollins wins!!
Winner: Rollins via The Stomp
Rating: **** 1/4
1. NJPW BOSJ 26 Night 1: SHO vs Shingo Takagi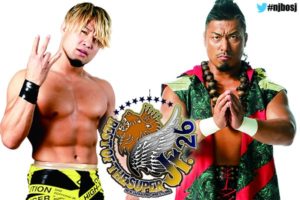 This match has had a great build all year. SHO is the power of Roppongi 3k, and throughout the LIJ and Roppongi feud for the Junior Tag Titles, we always saw SHO try to go at Shingo. Shingo called him out a little and this is a great rivalry. SHO has something to prove, but Shingo doesn't want to be upstaged by someone who was a Young Boy only a few years ago.
We saw the story unfold beautifully. Shingo dominated early, until SHO fired up and showed he wasn't just going to roll over. As the match progressed SHO started to anticipate Shingo's moves and stay a step ahead. Both men hit all of their signature moves, and neither wanted to really budge. This was just so well done, and more of a heavyweight style because they are both bigger Juniors. Shingo edged out SHO by hitting Last of the Dragons after numerous Pumping Bombers. But damn this was great.
Winner: Shingo via Last of the Dragons
Rating: **** 1/2
Thoughts:
Shingo and SHO, there is no other answer. This has been a feud that started at the end of last year and persisted through the entire year so far. Long term booking is always fun, and when both men put on a great story telling match, it's even better. Plus there's no guarantee it's over since SHO still has to surpass Shingo to feel completed.
Don't sleep on Ospreay and Romero though, that was a great match, just didn't quite match up to SHO and Shingo.