The Best Long Term Story in Wrestling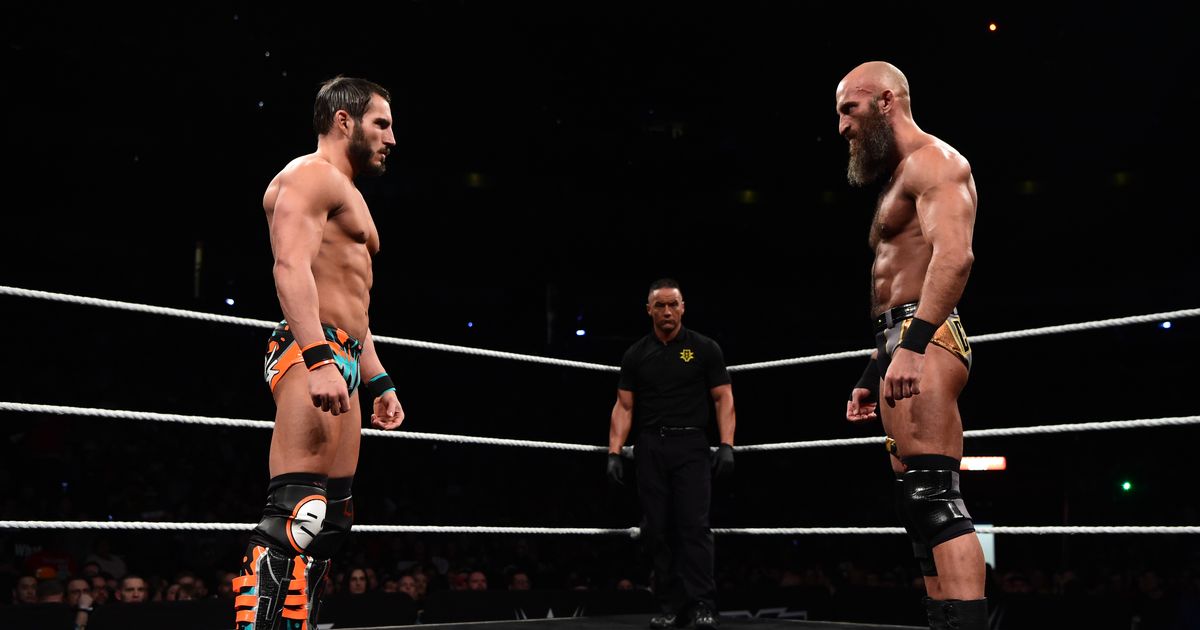 Last night at NXT Takeover Chicago 2 we saw what is quite possibly the best long-term story in wrestling in years. Maybe ever. All thanks to Johnny Gargano and Tommaso Ciampa.
Some people will say the likes of Steamboat and Flair or Omega and Okada when talking about the best long-term storyline. However, I wasn't around for Flair and Steamboat and as much as I like New Japan I'm not as invested as other people. Gargano vs Ciampa is for me the most invested I've been in a story in a long time. There's no shades of grey… just pure good vs pure evil.
The hype package talked about this being a year in the making from the last Takeover Chicago but in fact this has been building since the cruiserweight classic back in 2016.
Originally just two indie guys who had never teamed together they managed to become the most popular team in NXT. Their friendship survived their cruiserweight match and losing at Takeover Brooklyn to take the tag team titles in a classic 2 out f 3 falls match in Toronto. After a few unsuccessful attempts to regain the titles Ciampa shocked everyone by turning on Gargano. Whatever your opinions on WWE's production the false end graphic was a great way to lull you in. The fact that people actually booed the turn showed how much fans were invested in DIY.
Then Ciampa got injured which could have quite easily derailed this story. However, they smartly changed the story to Gargano trying to move on and becoming a singles wrestler again but constantly coming up short.  This was helped by Gargano being the most likeable face since Daniel Bryan. Ciampa meanwhile used twitter to constantly take shots at Gargano to keep this feud in fans conscience.
Finally, after a brilliant 5-star match against Andrade Cien Almas Gargano was attacked with crutch by Ciampa. Ciampa purposely grew his bread out and go in incredible shape making it look like he had done nothing but obsess about getting back at Gargano.
Then he cost Gargano his career in NXT easily making him the most hated man in the company. He would come out and not have to say anything but stand there and let the boos reign in.
The unsanctioned match in New Orleans was hands down the match I was most invested in that entire weekend. There weren't a lot of fancy moves this was a fight. Every move looked like it was designed to cause as much pain as possible. Mauro Ranello did a great job of selling how much of a despicable human being Ciampa was in a similar vein to how JR would back in the day.
The match was filled with call backs including the use of the crutch and sitting in the middle of the ring like after their cruiserweight classic match. That looked to be the fairy-tale ending but Ciampa couldn't get over his loss and attacked Gargano before he could get a shot at the NXT Championship.
The fact that they were in street clothes was a nice touch. This match featured even more call backs like Ciampa dragging Gargano to the top of the ramp and beating him the same way be did when he turned on him the year before. This time it was Gargano sending Ciampa through two tables and watching officials carry him out. In the end it was Gargano's obsession with finishing Ciampa that ultimately cost him.
What helps make this the best long term story is the fact that it technically isn't over. Personal I hope they save the rubber match for when they both get to the main roster. Have Gargano challenge for a title only to once again be cost by Ciampa because he can't let Gargano be happy. From here I think Ciampa should go after the championship and Johnny should probably go up soon.
King's WrestleMania Rewind: Eddie Guerrero vs. Rey Mysterio (WrestleMania 21)
In the next WrestleMania Rewind, Chris King takes us back to WWE WrestleMania 21, and Rey Mysterio vs Eddie Guerrero in a battle of tag team champions!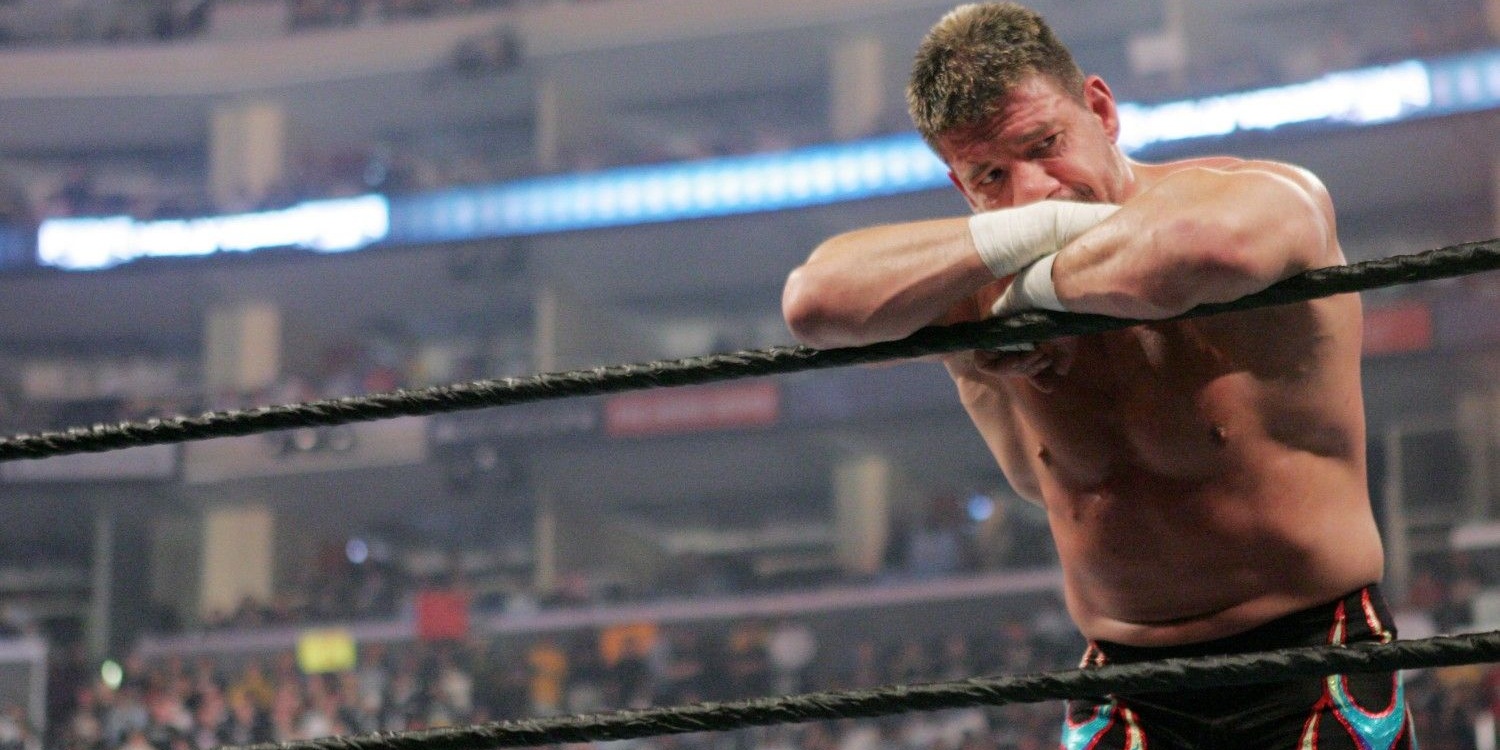 In the next WrestleMania Rewind, Chris King takes us back to WWE WrestleMania 21, and Rey Mysterio vs Eddie Guerrero in a battle of tag team champions!
Chris King is back with his third edition of WrestleMania Rewind. This week he's bringing us back to some 'Latino Heat.' We're rolling back to WrestleMania 21 where Eddie Guerrero faced longtime friend and rival Rey Mysterio.
This would be Guerrero's last Mania match caused by his unfortunate death. Over on SmackDown, Mysterio and Guerrero would become the tag team champions at No Way Out where they defeated MNM.
Chavo Guerrero would get into the head of Latino Heat by making him believe Mysterio was trying one-up his tag team partner. Chavo went as far as to tell his uncle to stop using the Guerrero name.
Guerrero would finally give in to his nephew's manipulation and went on to challenge Mysterio to a one-on-one match at WrestleMania 21. I For the first time in history, both tag team champions would face each other. Guerrero vs. Mysterio was the first match on the stacked card. Both partners threw everything at each other including the kitchen sink in a battle of one-up-manship.  In an incredible high-octane match that saw both superstars delivering counter for counter, Mysterio pulled off the win with a surprise pin roll up.
A few months later, what once was a friendly battle turned into a nasty fight involving the custody of Mysterio's real-life son Dominik Mysterio. After several torturous weeks, both former tag team champions would face off in a ladder match with the custody of Dominick on the line. I forgot how amazing this rivalry was and it's definitely worth a watch. Sadly, we would lose Latino Heat in November of 2005. There will never be another Eddie Guerrero. Viva La Raza!
King's WrestleMania Rewind: Stone Cold VS. Scott Hall (WrestleMania X8)
Chris King is back with another WrestleMania Rewind, looking at the NWO's Scott Hall battling Stone Cold Steve Austin at WWE WrestleMania X8 from Toronto!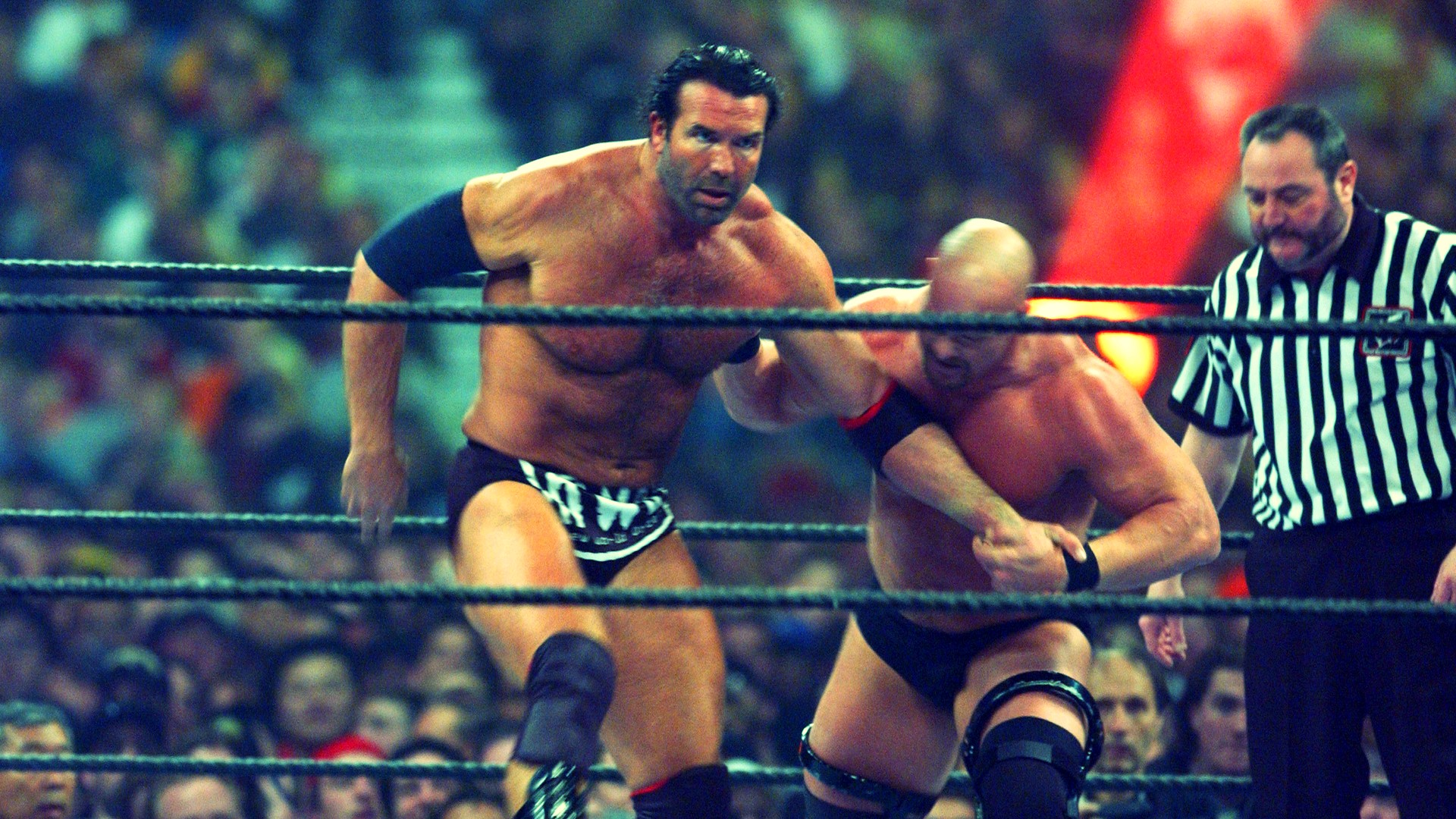 Chris King is back with another WrestleMania Rewind, looking at the NWO's Scott Hall battling Stone Cold Steve Austin at WWE WrestleMania X8 from Toronto!
Chris King is back this week with another edition of WrestleMania Rewind, where he is rewatching all the past Mania matches and feuds. This week you're in for a treat as we look back at 'Stone Cold' Steve Austin vs. Scott Hall at WrestleMania X8.
In late 2001, Vince McMahon bought out his competition WCW and acquired the rights to a plethora of talent including Booker T, Eddie Guerrero, Chris Benoit, and the iconic trio known as NWO. Hulk Hogan; Kevin Nash, and Scott Hall were hell raisers, and what better way to make a name for yourself than take out the two top superstars in the WWE The Rock, and Stone Cold?
The NWO cost Austin his chance at becoming the Undisputed Champion at No Way Out during his match with Chris Jericho. Adding insult to injury, the NWO spray-painted 'The Texas Rattlesnake' with their brand logo just like they did in WCW. As you can imagine, Austin was pissed and out for revenge against the group and primarily Scott Hall.
Hall would challenge Stone Cold to a match at WrestleMania 18. Both superstars beat the living hell out of each other leading up to this highly-anticipated match for who runs the WWE.
The glass broke and Stone Cold made his iconic entrance, and black and white NWO covered Halls' entrance alongside Kevin Nash. With the odds stacked against 'The Toughest S.O.B' could Austin or NWO prove their dominance? Sadly the NWO  broke up that very night when Hulk Hogan came to the aid of his adversary The Rock after their 'iconic' dream match. Stone Cold would ensure the victory with the Stunner. Hall would perform an Oscar-worthy sell over the finisher.
What a time to be a wrestling fan in the 2000s when nothing was impossible for WWE. Who would've thought WCW would go out of business and Hogan would make his long-awaited return to WWE?