The Trial of CM Punk & Colt Cabana, and the Importance of Truth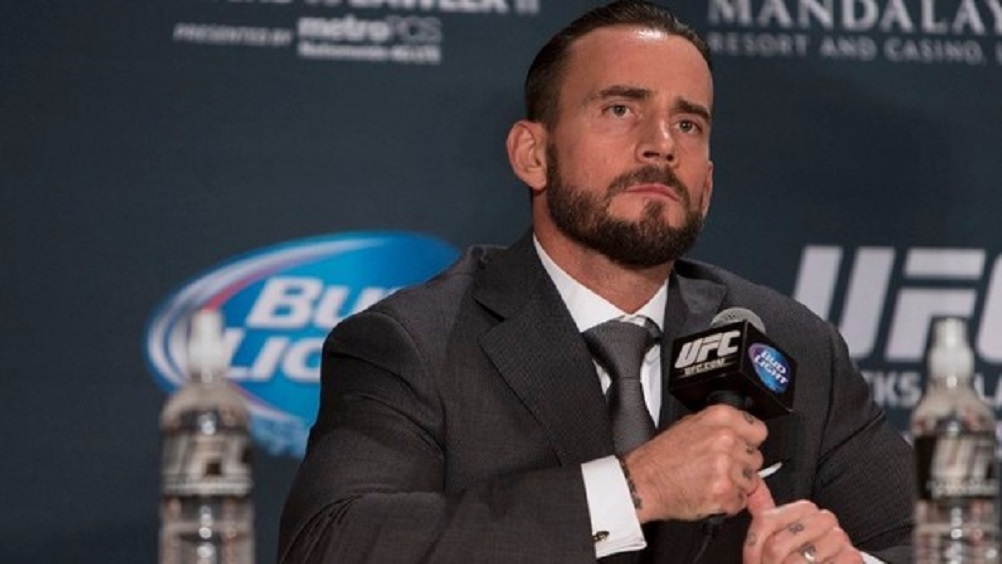 As a professional wrestler, CM Punk prided himself on being the voice of the voiceless.  He was a guy who was of the people, from the people, and he prided himself on telling his truth, whether positively as a face or judgingly as a heel.  While it's tremendously sad that his wrestling career has come to such a controversial and disappointing end, it is ironic that the very thing that endeared him to wrestling fans is what's in question in a civil court in Cook County, Illinois.
If you haven't heard, CM Punk – real name Phil Brooks – is being sued along with his former best friend Colt Cabana – real name Scott Colton – for libel and slander stemming from an episode of Cabana's Art of Wrestling podcast in 2014.  Punk, who left the company unceremoniously earlier that year, asked to be on the podcast to "tell his truth" of why he left. In the episode, he attacked Ryback, Triple H, Vince McMahon, and most notably, WWE's ringside doctor, Dr. Chris Amann.  He stated that the doctor was "one of the most worthless piece of s**t I've ever met" and that he had a repeated history of medical negligence.  The most notable instance is a lump on Punk's back which he believed was a staph infection, possibly MRSA, which went untreated as told by Punk, and his elimination from the 2014 Royal Rumble match in which he suffered a concussion and asked for medical assistance from Dr. Amann.  Cabana is involved with the suit because it was his platform in which the story was told and magnified.
Dr. Amann, who many fans and Punk himself believe is being prompted and bankrolled by Vince McMahon and WWE, is suing on the grounds that Punk and Cabana "repeatedly and falsely impugned the integrity" of his ability to be a doctor, and their statements "are highly offensive in that they accuse [him] of a gross lack of integrity as a medical doctor, an inability to perform his professional duties as a medical doctor, and in placing the financial interest of his employer above life-threatening health conditions of his patients."  He also noted in a filing that his medical malpractice carrier (Hallmark Specialty Insurance Company) "has increased his insurance premium approximately 63%, quadrupled his deductible, and his policy has less favorable terms including, without limitation, the elimination of his right to consent to settle any future claims" and that other carriers "have declined to offer coverage to Amann as result of the statements published by Brooks and Colton or have offered coverage only on terms even less favorable".
After a few delays and an attempt to settle by Amann, the trial officially started this past Tuesday, May 29th.  And as expected, there have been a ton of interesting and possibly damning revelations so far. As it stands, Amann, Punk, and Cabana have taken the stand, as well as recorded video testimony from former WWE timekeeper Mark Yeaton, audio tech Timothy Gaeng, athletic trainer Larry Heck, referee John Cone, Kane (Glenn Jacobs), Vice President of Talent Relations Mark Carrano, and Punk's personal Physician's Assistant Patrick Duffy.
This trial is one in where neither party looks particularly good.  Dr. Amann all but admitted that he violated HIPAA laws by giving antibiotics and Z-packs to wrestlers without a prescription or having them officially sign for it.  He also admitted that he's never felt that his job with WWE was in jeopardy, that he joked about the "Z-pack" line in text messages with friends, and that he's not suing for emotional distress because he hasn't seen a physician about it.  On the other hand, Cabana admitted that he received a cease and desist from Dr. Amann for the episode of the AoW podcast soon after the episode dropped, and that he ignored the C&D and kept it up for 2 and a half years after, even re-uploading the episode after the server that hosted his website crashed.  He also admitted that in a text message with CM Punk, Punk said "Poor guy, I almost feel bad. I was mean." The episode in question also reached approximately 3 million views or more, which Colt ultimately agreed with.
CM Punk admitted that he was bitter at the end of his tenure at WWE, and that he wanted to bury the doctor, saying in a text message to his wife AJ Lee "I'm going to fucking email Vince and bury Dr. Amann.  He also mentioned that he never told anybody else about the lump at WWE other than the doctor and AJ, that nobody else would've seen it other than those two, and that he never took any pictures of it or noted any meetings with the doctor on paper.  Most notably, however, Punk broke into tears when asked to speak about the 2014 Royal Rumble, where he received a concussion. He said that he felt "helpless" when Dr. Amann supposedly told him "What do you want me to do?" when he asked for help.
In the other testimonies, some interesting tidbits were that due to the concussion Punk received in the 2014 Royal Rumble due to a clothesline from Kofi Kingston, Kane was sent out by the agents at Gorilla to eliminate him because he refused help and refused to eliminate himself.  This moment was a big point of contention in the trial, as Punk stated that Dr. Amann didn't seem to care about his well being, but Dr. Amann and the other WWE employees remember him and everybody else involved being concerned for Punk. Another interesting revelation was that Physician's Assistant Patrick Duffy, who is Punk and AJ's dermatologist and the person who treated Punk's lump, mentioned that it ultimately was a cyst.  He tried to culture the lump, which is how lumps are tested for staph infection or MRSA, and Punk declined due to not having medical insurance. Duffy also stated he gave Punk antibiotics, drained the lump, and that it was not MRSA or staph.
There was a lot of discord regarding the lump Punk speaks of.  Even though Punk stated that the lump was on his belt line in the AoW episode, he admitted  on the stand that it was on his left buttock, as did Cabana, AJ, and PA Duffy. There was also a lot of conversation about the size of the lump, with Punk stating that it was baseball or golf ball sized, AJ saying that it was zit sized at first to becoming the size of a small fruit, and Duffy saying that it was not golf ball or baseball sized.  There is also a dispute of when the lump first appeared, starting anywhere from September to November 2013.
This trial is important in a number of ways.  First off, the verdict could have ramifications on what is said on podcasts and radio shows.  If it's proven that Punk and/or Cabana willingly lied or exaggerated the story on the podcast and tried to damage Dr. Amann's reputation as a doctor, then that could affect how interviews are given.  Cabana's podcast prided itself on it's entertainment factor and as being a gateway for fans to see behind the curtain. If Punk loses, many podcasts and radio shows could change their questioning of wrestlers or entertainers in general.  This also will likely end the hope that CM Punk will ever return to WWE for good. In having to relive his old life on the stand, Punk mentioned many times that he has moved on from that part of his life and that he regrets a lot of his old actions.
Slander is the action or crime of making a false spoken statement damaging to a person's reputation and libel is published false statement that is damaging to a person's reputation.  We have to remember that this is what is being judged in this case, and that Dr. Amann is not on trial. Truth is paramount in the case, because the judgement is so directly tied to whether or not Dr. Amann provided adequate medical care for CM Punk, and if Punk and Cabana knowingly lied or exaggerated their story on the podcast, leading to Dr. Amann having his reputation affected.  
The link to the case information summary can be found here. While not the official case summary, this was directly found at the Cook County Records website.
A big thanks is owed to Nick Hausman (@WZrebel) and Ross Berman (@RossWBermanIV) from WrestleZone.com, Steven Muehlhausen (@SMuehlhausenMMA) from Fightful.com, and Gregory Pratt (@royalpratt) from the Chicago Tribune for their detailed reports from the court.  Also, thanks to Christopher Harrington (@mookieghana) from Fightful.com and Bethany Krajelis from the Cook County Record for information used in this column.
FIN
Is Kofi Kingston On His Way to The Top After WWE Elimination Chamber?
What does this recent push for Kofi Kingston mean?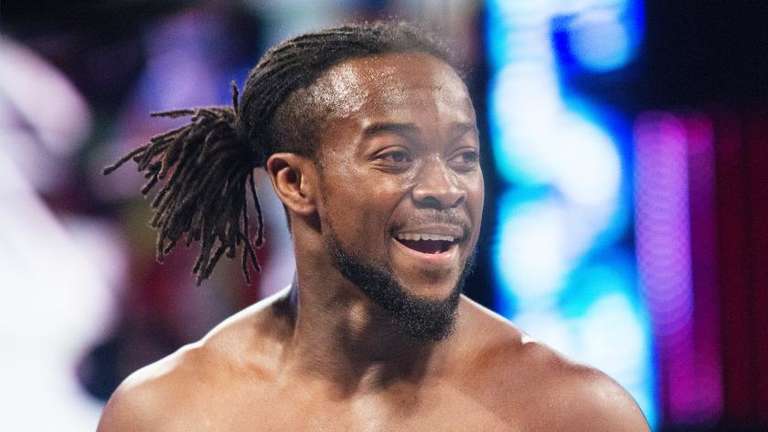 Kofi Kingston is a man on a mission. Of course that mission is no different than any other WWE Superstar that wants to rise up and steal the show. Kingston is very accustomed to seizing his opportunities and creating moments that fans will never forget.
Now he has the chance to do that once again when he walks into the Elimination Chamber on Sunday, February 17. Kingston's reputation as a dynamic highlight machine will be realized again and there's no doubt that he will provide his fair share of amazing moments inside the Chamber. But will he do more than that?
This is the part where many WWE fans immediately begin shaking their heads. They already believe that Kofi's inclusion in this match is nothing more than a filler. He's a replacement for Mustafa Ali, who is dealing with injuries and cannot compete. So when the company has a spot to fill, they must fill it with a dependable Superstar that can deliver. Kingston is that Superstar.
Then there's the fact that Kingston has been here before. Kofi was seemingly on his way up the food chain in 2010 against Randy Orton, but that rise never materialized. Many fans blamed Orton for stopping Kingston and not allowing him to move forward.
Others said that it was all too much, too soon for Kofi. The Superstar just wasn't ready for the pressure that comes along with being a top guy and WWE had no choice but to pull back. Despite which side the fans took, the fact is that Kofi's run was exciting and full of promise. But why was that?
The WWE faithful are suckers for a feel-good story and there's nothing wrong with that. Some of the most memorable stars in the history of pro wrestling rose up from nothing and achieved success because they built a loyal fan following. Perception is reality in many cases. So when fans perceive a guy to be the well deserving underdog, then that belief becomes very real.
There's just something about a rising talent fighting his way to the top that makes fans immediately feel connected to the moment. They invest in the run itself and before long, the talent in question gets white hot. 
The only problem with Kofi is that fans have indeed seen him in this position before. They believed in him then and he showed some strokes of brilliance, if only for a brief time. Yet he was ultimately pushed backed down to earth. Kingston's ascension was a tease. But maybe it was something more.
For WWE, it's all about the experience. Just because a Superstar gets a break and hits a winning streak, does not mean he's on his way to the world title. The company obviously sees potential in someone and the only way to cultivate that potential is to turn on the spotlight. 
Once that happens, the Superstar's strengths immediately shine through. Suddenly, the conversation shifts from "why him" to "is he the next big star?" That's a completely natural conclusion and it's reached from a train of thought that's encouraged by the company along the way.
So when it comes to this situation, booking Kofi Kingston in The Elimination Chamber may have nothing to do with the desire to elevate him to the WWE Championship. In fact there may indeed be no plan to do anything with him in the singles division after February 17. It could very well be that Kofi will do his part, lose the match and then go right back to stealing the show along with The New Day.
If that happens, then it's really no harm, no foul. WWE gets what it needs and the fans get an exciting match they will talk about long after it's over. To be fair, there's really nothing wrong with that and the company is only doing what it must do in order to keep moving ahead. The show must go on.
But then there's the other side of the conversation and that's the side the fans live for. They believe they have the power to light a fire under a Superstar and they're right. Stone Cold Steve Austin, CM Punk and Daniel Bryan are all living proof of that. Yes, the talent and the hard work was definitely there.
But without the fans demanding more, WWE would perhaps have never used any of them on the main event level. The same is currently true for Becky Lynch. So if the fans believe that Kofi Kingston should rise up and they indeed begin supporting him, then the desire to see him breakout and achieve major success will be irresistible. Of course that doesn't mean WWE won't resist. 
WWE is a land of many stars, but very few megastars. It's just not how the company is built. So when it comes to elevating anyone, there's only so much forward progress that can be achieved. To the company, Kofi Kingston is surely a valued hand who is well loved and respected on every level. But is that where his story ends?
It's only a matter of time until The New Day splits. The group has been together since 2014 and they're currently the longest running unit in modern WWE history. However that run won't last forever. When the time is right, The New Day will come to an end. When that happens, Kofi Kingston may finally get his break. Or maybe he won't. Whether or not that will make a difference to him, or to WWE, is unknown. Whether or not it makes a difference to fans will never be in doubt.
Heel or Face? Make Up Your Mind WWE
Heel or face? WWE can't make up their minds!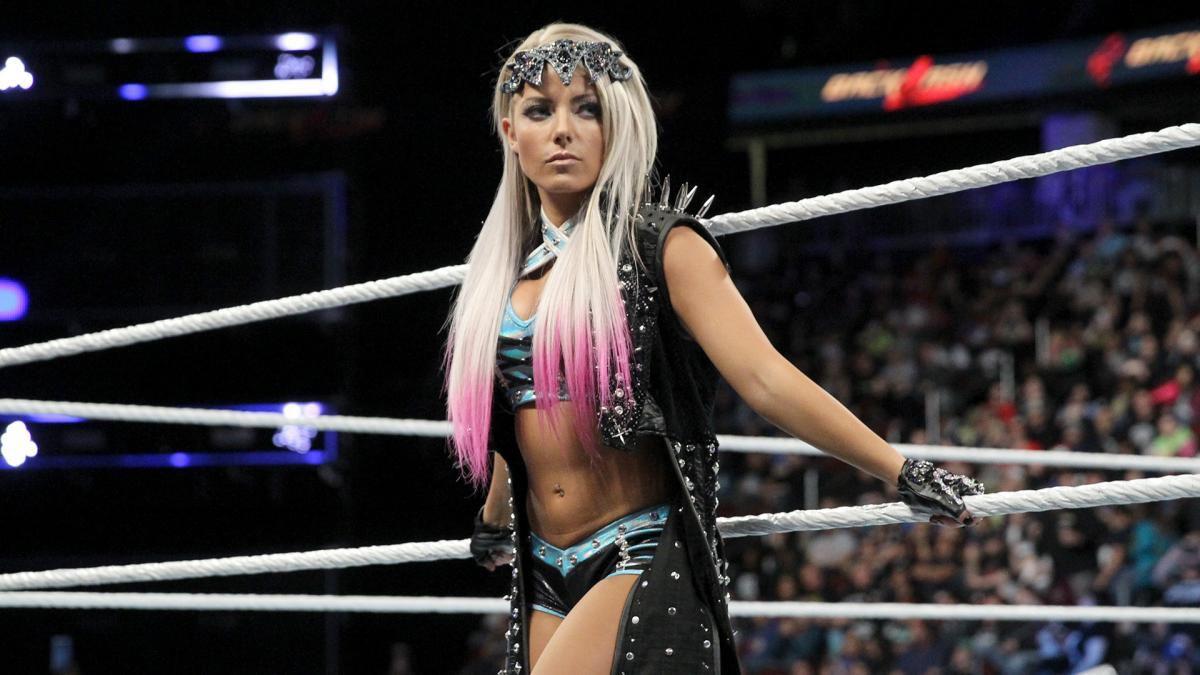 WWE has shown little regard for heel and face alignment, and Carol Cassada wants the company to make up their minds!
Any wrestling fan knows that there are two types of wrestlers: the heels and the faces. Although, every once in a while you'll have a tweener, someone who's not a villain, but not a good guy. With WWE, they often switch a wrestler's persona around to fit a storyline.
WWE has a history of flip flopping when it comes to a wrestler's persona. One week they're face, the next they're heel, then all of a sudden they're face again. Recently, WWE has been doing this with a bunch of their stars, which leads me confused on whether they're heel or face.
First, let's start with Dean Ambrose, who's been portraying a heel the past four months. Yet, in recent weeks he's shown signs of becoming a face again. After Monday night's RAW in which he offered his former Shield brother Seth Rollins support in his match against Brock Lesnar, it's safe to say that Ambrose is a babyface. Given the news that Ambrose is leaving due to creative differences with Vince McMahon, Dean would be seen as a face no matter what role he portrayed on television.
The next turn that had me questioning a wrestler's persona is Alexa Bliss. The Goddess has been viewed as a heel as well as her partner Mickie James. But three weeks ago she and Mickie wrestled against the heel team of Nia Jax and Tamina. It's very rare that WWE has two heels compete in a match, so it could mean that WWE is turning Alexa into a babyface like the reports suggest. Although, in a recent segments, she's coming off as more of a tweener than babyface.
Another turn that had me confused is Nikki Cross. When the Sanity member made her debut on RAW a few weeks ago, she was a babyface teaming with Bayley and Natalya to take on The Riott Squad. But during the women's tag team qualification tournament, she teamed with Alicia Fox to attack Bayley and Sasha backstage. But on the most recent episode of RAW, Cross appeared to be a face again as she faced Ruby Riott.
The last person who's been flipping back and forth between his persona is Elias. Since his debut, he's been more of a heel. But in October, WWE decided to switch things up and make Elias a face. Elias is a star who's naturally over with the crowd, so it doesn't matter what type of role he has. Yet, WWE must've felt the face turn wasn't working because they've had Elias resort back to his devious behavior.
WWE likes to do spur of the moment stuff all the time, but having the wrestlers switch from heel to face one week from the next is becoming too much. It's leaving fans confused on whether they should boo or cheer a wrestler. I know WWE likes to test the waters and see the audience's reaction; however the constant changes to a wrestler's role will not only baffle fans, but it may hurt the wrestler's credibility.