Three Stars Of The Night: WWE Money In The Bank (6/17/18)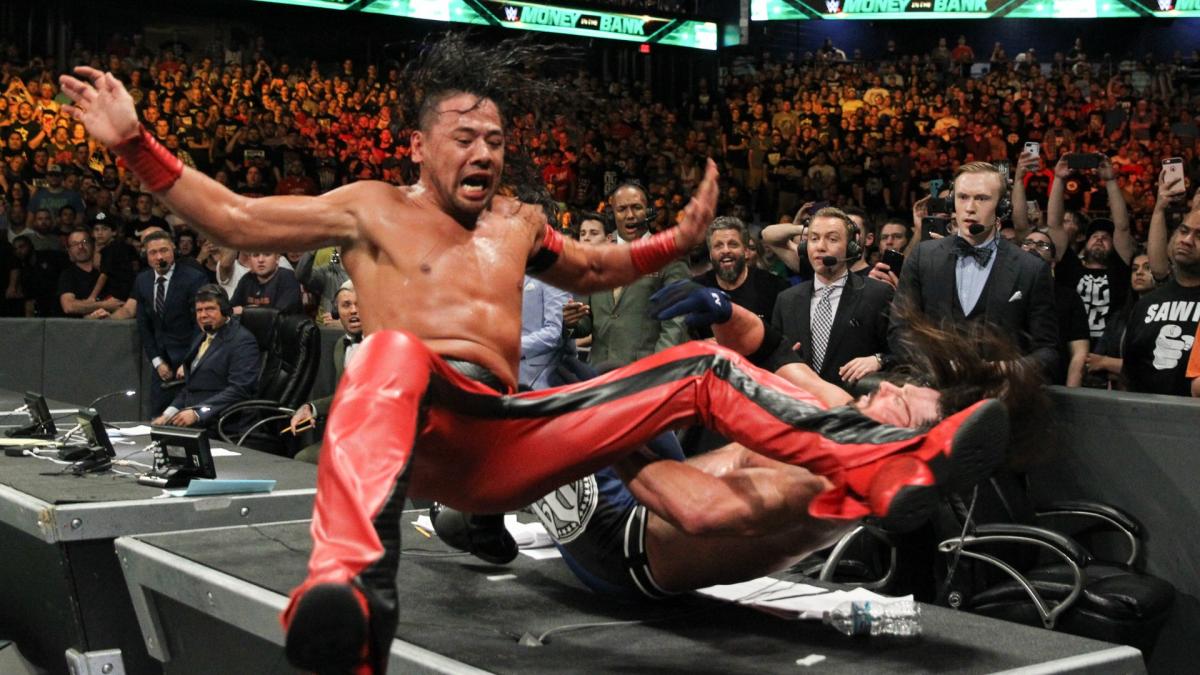 A look at the Three Stars Of The Night for the 2018 edition of WWE Money In The Bank!
WWE presented Money In The Bank on Sunday night, in front of a packed and raucous Chicago crowd with whom the WWE always has a love/hate relationship. The crowd really only impacted one match (you can guess which one), and the event was quite well done from start to finish.
But now–the Three Stars Of The Night!
The Third Star:
Alexa Bliss
I actually commented that Alexa Bliss seemed disinterested during her entrance, but she delivered in the end. Really in the end, as in near the end of the night!
Bliss won the Women's Money In The Bank briefcase, later interfering in the Ronda Rousey vs. Nia Jax match (which likely could have closed the show). Her interference gave Ronda the disqualification victory, but Alexa continued the attack on both women.
The eventual result saw Alexa cashing in her briefcase, winning the Raw Women's Championship and becoming a five time champion in WWE.
The Second Star:
AJ Styles and Shinsuke Nakamura (tie)
Apparently fourth time is a charm, because this match kicked all kinds of ass.
Personally, I was worried that the stipulation would hurt the match, but these two world class performers proved me wrong. They maximized the stipulation, and while I picked Nakamura to walk out as WWE Champion, I can't help but think the right guy won.
I'm not alone in my assessment of the match/performers, as Andrew Balaz gave it 4.5 snowflakes in his MITB ratings.
Others given consideration:
Seth Rollins, Elias, Jinder Mahal, Roman Reigns, Kevin Owens, and Finn Balor
And now…a distinction usually reserved for the top performer of the night…the first star!
The First Star:
Ronda Rousey and Nia Jax (tie)
Holy shit, these women delivered tonight.
It wasn't a traditional match at all, but with each match–admittedly only two so far–Ronda Rousey is proving her worth to WWE. We knew she'd bring mainstream media attention, but damn she's bringing it in the ring as well.
I also have to give Nia JAx a ton of credit here. When it comes to Nia, I am not a fan. WWE backed themselves into a corner at WrestleMania, and after Nia's win her story was done. Now it really is done, with Alexa Bliss as champion.
But that does not negate what happened tonight, where Nia Jax proved that she can hang when she wants to. Maybe she's lazy? I am not 100% sure, but this is called "Three Stars Of The Night," not the career. Nia deserves equal praise on this night.
---
Who are your three stars of the Network? Comment on social media @ChairshotGreg, @theCHAIRSHOTcom, and use the hashtag #UseYourHead!
---
In hockey, a game's "three stars" represent the top three performers of the night. For more clarification, I defer to this Pittsburgh Gazette explanation:
"The tradition dates to the 1936-37 season, when Imperial Oil became the principal sponsor of Hockey Night in Canada radio broadcasts and was seeking a way to promote one of its products, Three Star gasoline. The idea of doing so by selecting the top three performers in a particular game purportedly came from a Canadian advertising agency.
Many clubs do recognize the player with the most three-star selections with an award or trophy, usually in conjunction with a corporate sponsorship, at the end of the season (or sometimes, each month). All six Canadian franchises, for example, have an affiliation with a well-known brewery.
The NHL keeps track of its own three-stars-of-the-night selections, but that is done on a league-wide basis. The league employs a system that awards 30 points to a first star, 20 to a second star and 10 to a third – a running total can be found on the league's website – but it does not present an award based on them."
In hockey tradition, the first star represents the best of the three, but all three are considered to be receiving a high honor.
---
Always Use Your Head and visit the official Pro Wrestling Tees store for The Chairshot All t-shirt proceeds help support the advancement of your favorite hard-hitting wrestling website, The Chairshot!

---
Jordan Fox's Blog: Indy Wrestling Diaries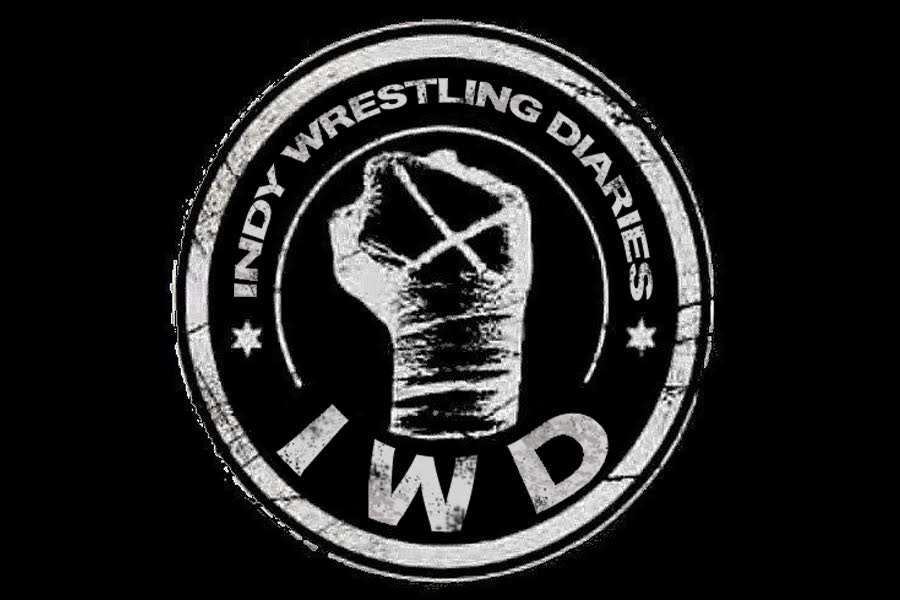 Disclaimer – Sometimes you might wonder what the point of these stories are… I'll be honest, sometimes there isn't going to be any meaning to what I'm blogging about. I just simply want to share these really cool moments I get to experience. I get to experience these wonderful moments because I work in "The Business." I work in wrestling, that might not mean much to a non fan, but to wrestling fans, being a full time wrestling employee, like I am, is the Holy Grail.
The wrestling business is my full time job, my "shoot" job & this blog details the fun I experience in our wacky world of wrestling… ENJOY!
I worked my second event for Heroes of Wrestling last week. Color Commentary. I freaking love it. I love the job, I love the promotion, my commentary partner (which is also my boss lol), the wrestlers, everything is going great there.
I want Heroes to be my one constent. I want to travel everywhere to wrestle but I'd love for Heroes to keep me right where I'm at so every 3rd Sunday of the month I know that I'm going to either be on Dish Network, YouTube or Facebook doing Color Commentary.
As far as I know we haven't gotten any new info on when & where we will be on Dish Network… BUT I CAN'T WAIT!
I am jumping at the chance to show off that I have what it takes to be a great commentator to a large audience & that is exactly what I'm going to do when we do get on Dish.
Being an employee of Heroes of Wrestling has given me the oppertunity to become friends with some great up & coming wrestlers based out of Houston Texas, Booker T's Reality of Wrestling Training Academy to be exact, two of them being Brock Baker & Will Allday.
Let me tell you, these two guys are going places. It's not "If" they'll make it big, it's "When" they'll make it big. mark my words on that.
Plus, they are just all round awesome guys, I've been picking their brains about my character & they have both been so helpful. Guys, if y'all are reading this, I'm sorry if I've bored the shit outta you with questions about my character & in ring stuff. hahaha. I will make it up to both of you! Thank you both!
Yesterday on our DAILY show (Indy Wrestling Radio) my co host, Floyd, mentioned Iceman King Parsons & so i wanted to share this story about my experience with him.
We were working a show in Dallas in April & after our pre show meeting he grabbed me by the arm & told him that he wanted to make sure that I was proud of what i was contributing to the business.
he had heard me tell my boss all the websites that I was in contact with about getting our show results out to them. I had been working hard on getting our name out there & he just wanted to make sure that I knew that i was appreciated & that I should be proud of that.
It was such an awesome thing for him to do. It didn't take him but 20 seconds to tell me to "be proud of what I'm doing in this business." 20 seconds & it left a huge impact on what I think about the business. 20 seconds & here we are 5 months later & I'm still thinking (& blogging) about the moment.
You know, the meeting that we were in, one of the topics was making sure that your punches looked crisp. Chavo told us that if "your punches looked like shit, you don't need to be throwing punches." lol well, i obviously wasn't wrestling yet but at that time i was thinking seriously about starting, so i was hanging on every word that all the veterans were saying. He saw me analyzing every word that was said & so he took a second to address the whole lot of us.
So he gave us some huge tips on how to work on our punches. He gave us those tips while looking at me the entire time. The whole time I'm sitting there thinking about how this was "Iceman" King Parsons teaching me how to throw a punch, HOW COOL, RIGHT?!
I'm not going to share his secrets, but I'm going to take full advantage of knowing the secret now that I'm training.
Speaking of training, I have not trained in over 45 days. I sprained my ankle & I haven't been back in the gym yet. IT. FREAKING. SUCKS.
I did run for the first time today, though. So, that is a step in the right direction. I'm going to do cardio everyday this week & if I don't feel any major tightness or swelling or any problems at all for that matter, I'm going to start back at the academy next Tuesday.
It's been extremely disheartening not being able to train. I feel like a wimp getting hurt so quickly into my training.
Chandler Hopkins, one of the wrestling Blue Chippers in Oklahoma (seriously, one of the absolute best in the state) gave me some great advice on taking care of the injury, getting an ankle brace & MOST IMPORTANTLY how to deal with it on a mental level.
I was getting really down, it didn't seem to be getting any better & I was growing antsy & restless. He reminded me that if i went back too soon I was only going to make things worse.
Thank God that he talked me down because I was seriously about ready to go back & now looking back on the situation, I know that I would of just made matters worse, I would of been out longer & I might of done some serious pernament damage to my ankle.
So Chandler, if you are reading this, THANK YOU!
Dude, What the hell happened last night on RAW to Liv Morgan?? Who in the hell made the call to keep her in the match?? Whoever it was should be fired.
Last night Brie Bella was performing some "Yes Kicks" on her & accidently kicked her in the face… twice.
Now I know that that is her husbands gimmick & it makes 100% sense that she is doing the move set, I get it, I'm not really blaming Liv getting kicked in the face on Brie. Accidents happen, I get that. But, Brie, just like everyone else in that ring & the crew around said ring should of known that she needed help.
The minute she went out cold they should of stopped the match & taken C-spine precautions to ensure if there was a neck injury that they didn't make it any worse.
I think I'm gonna wait & see what happens with the whole situation before I go into great detail about it, maybe I'll blog about it at length later in the week after I see the replays & get some other opinions about it.
But I worked in emergency medicine for 7 years as a Firefighter/Paramedic & Flight Paramedic & I can tell you that it was extremely dangerous to be jerking her around like that instead of securing her neck.
That match was not so important that you couldn't stop the match & use a backboard to get her to the back. So what if it turns out her neck is fine, better safe than sorry.
Thank you guys for checking out the blog!! It's been getting tons of traffic & nothing but great reviews, so truly, thank you!
Personal Twitter & Instagram – @FoxThePodcaster
Podcast Twitter & Facebook – @IWRdaily
Email – JordanFox@TheChairshot.com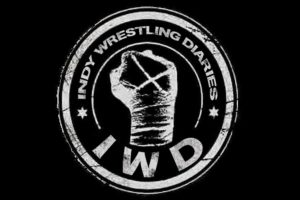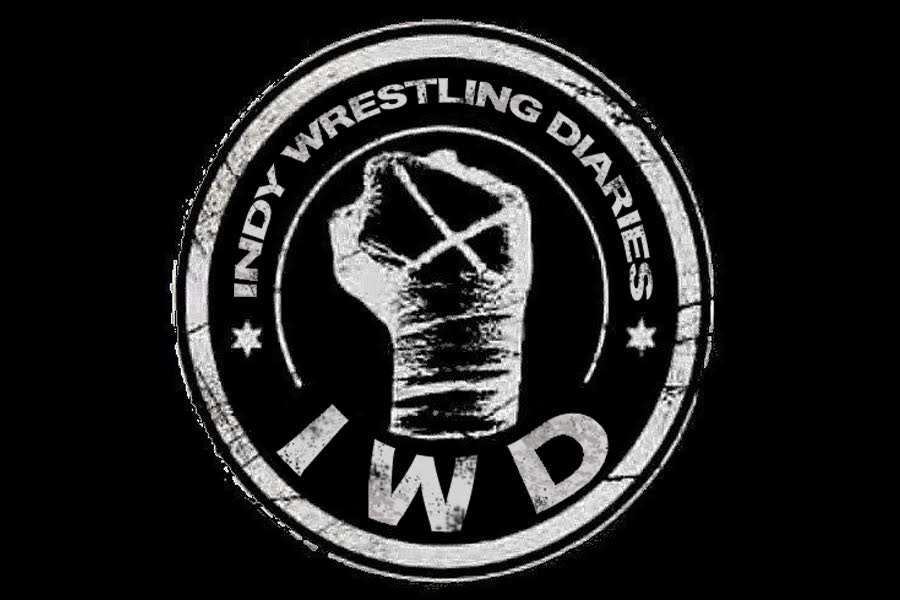 ---
Always Use Your Head and visit the official Pro Wrestling Tees store for The Chairshot All t-shirt proceeds help support the advancement of your favorite hard-hitting wrestling website, The Chairshot!

---
Now Is The Time For WWE To Experiment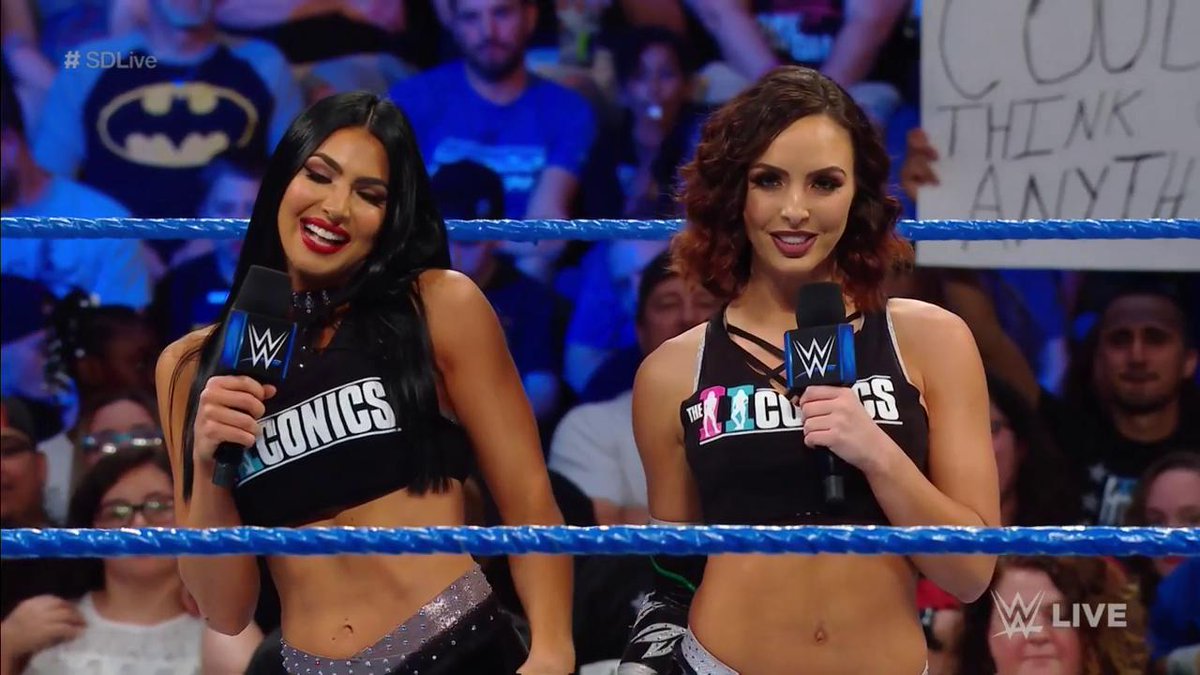 Few people will doubt my bonafides as a fan of WWE. I've been watching almost nonstop since the summer of 1990. I lasted through the sex scandals & the lean years of the mid-90s. I stuck with the company through the doldrums they went through after everybody else went out of business. I've been around for John Cena's entire career & I'll make it through Roman Reigns' as well.
With all of that being said, my fandom has ebbs & flows. My interest level in WWE falls right around this time every single year. Once the calendar flips over to September, other things start competing for my attention. The TV ratings & other metrics used to determine level of interest in WWE indicate that I'm not the only one. There are a lot of things competing for our attention as we head into autumn.
Of course, there's the beast that is the NFL. No matter what type of a hit the league has taken from becoming a political hot-button topic, they still dominate the landscape. Sunday Night Football & its status as the top-promoted game each week pretty much kills the wrestling PPV business. Monday Night Football puts a dent in Raw's most weeks. Add in the college flavor, and that's a good percentage of people's weekends booked.
Baseball is heading into its postseason. Not such a big deal where I live, but most of WWE's major markets have baseball teams that are involved. Fans of the Sawx, Yanks, Cubs & other top teams are all into that right now.
The NBA is still pumping out storylines & trade speculation. It's becoming a year-long thing. I mean, Jimmy Butler is pretty far down my list of compelling figures in the association, but people are still going crazy over his potentially leaving Minnesota.
Hockey's almost back. That takes up most of Canada's free time. Speaking of which, I need to write about the Predators at some point.
Heck, when we think about legendary sports figures making unexpected comebacks, anything Shawn Michaels can pull off will pale in comparison to what Tiger Woods is doing. Golf is becoming a thing again, folks.
There isn't just sports. I'm not big into TV series until after they go off the air, but my best friend watches too many of them to count. The fall season starting inevitably leads to him complaining about how there's way too much stuff to watch & not enough time.
No matter what WWE does this time of year, American interest goes down. It never fails. They could be running five-star matches every single week. Wouldn't matter. Some of their wrestlers could be cutting some of the greatest promos ever, which would be replayed for decades afterward like they were Dusty Rhodes or something. Wouldn't matter. They could bring back every legend under the sun to try & get attention. America's attention would still be elsewhere.
WWE's next three major shows are a bit outside the box. Super Show-Down takes place on Saturday, October 6 in Melbourne, Australia. Evolution is an all-woman show being held on October 28 at the Nassau Coliseum. Then we've got Crown Jewel, the second all-man show taking place in Saudi Arabia this year. That'll be on Friday, November 2. Three brand new extravaganzas. Two are taking place outside the United States. One is a brand new concept to WWE. All three make sense to me, especially during this time of year.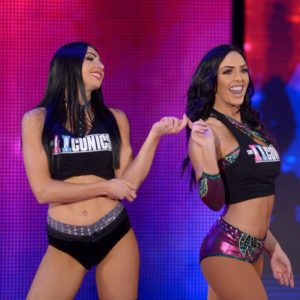 If Americans aren't as interested in WWE during this period of the year as they are during WrestleMania season or the summer or whenever else, why not try to engage other markets? Australia has seen yearly tours from WWE since 2002, but they've never held a PPV event in the Land Down Under. They do enough business on these tours to keep coming back, and we've seen the pipeline of female Australian talent start to bear fruit with the likes of Emma & the Iiconics. I see no reason not to give Australian WWE fans a major event of their own.
I'm not as cool with the House of Saud as many of my colleagues at the Chairshot. I'm not as sold on Triple H's ability to effect change in the Kingdom & convince Mohammad bin Salman to let WWE's female competitors wrestle in Power Ranger outfits someday. I watched very little of the Greatest Royal Rumble event. I only watched the Rumble match because I like Rumble matches, and Styles vs. Nakamura because I thought that was a big deal at the time. I can't comment on the propaganda aspect because I avoided it.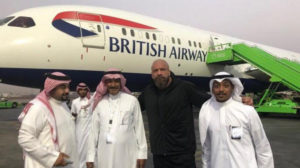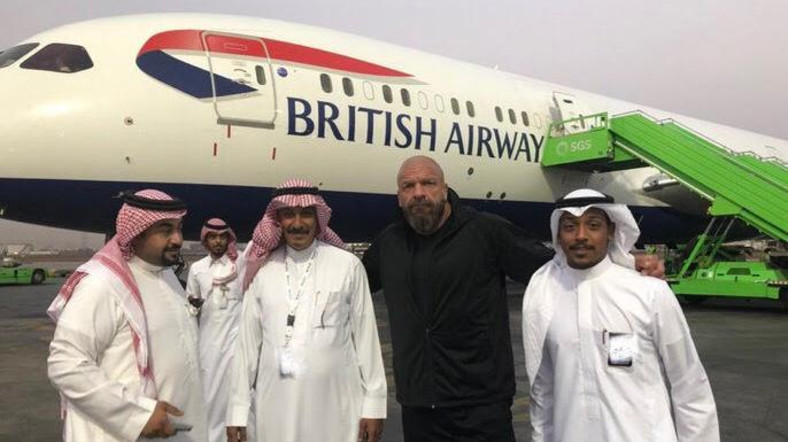 I get the capitalistic part of it, and recognize that there isn't a wrestling promoter that ever existed that would turn down the money that WWE got paid to run events in the country. If anything ever fit my podcast catchphrase "It is what it is", this would be it. WWE can run events there. Nobody's forcing people to watch them, at least not here anyway. I don't know if this is like the North Korean wrestling shows where people were forced to attend or not.
What better time to run shows in an unpopular country here than a time of the year when we're not paying attention? Makes sense to me!
There's been some word around the campfire that Shawn Michaels will make his big in-ring comeback in Saudi Arabia. The Saudis have even implied that Hulk Hogan will be on this show, which given their social record would make sense. I can see the argument against both of these returns happening on this show, but I can also see the returns building the hype for something more, like an eventual HBK match at WrestleMania. I think of it as an experiment. If Michaels can't go anymore, a match on this show isn't a big enough stage to kill his legacy. If it works out and he wants to do more, his eventual return on American soil will draw more money.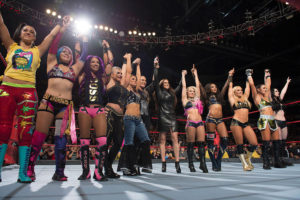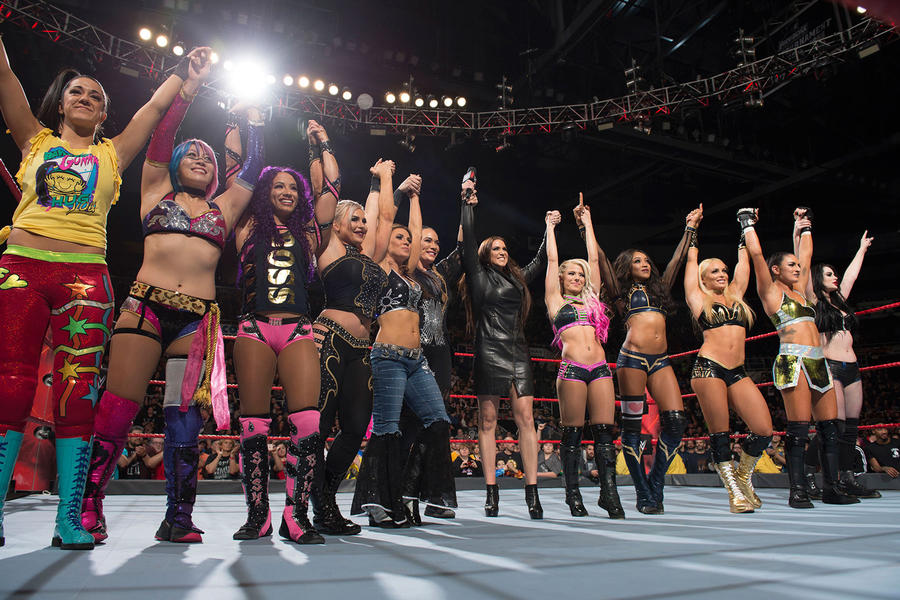 Then we got Evolution sandwiched in the middle of the Australia & Saudi Arabia events. #GiveDivasAChance has come a long way, no doubt about it. How many times have we commented about the NXT women stealing the show, or the Horsewomen getting the strongest reactions, or Alexa Bliss & Carmella being the best heel champions on the whole roster? The women getting their own show to themselves is long overdue, even if the reverse sexism people want to try and make hay out of it. Tough luck, guys. Go find some male vs. male customs to watch instead.
If you're going to try a new PPV concept, why not iron it out this time of year? Nobody expects WWE to get this right the first time around. We'll have some awkward dream matches. There will be Bellas involved. I'll love it for that, most online people won't. Some key performers like Alexa Bliss & Sasha Banks are currently injured and hopefully that won't mess things up too much.
If it does…hey, it's in October! Nobody's watching anyway. If the show bombs we can blame it on the competition from everything else in the world. Football, baseball, TV, the upcoming mid-term election, whatever.
This is the perfect time of the year for experimentation. I applaud WWE for taking advantage of it, even if I won't fully pay attention.
---
Always Use Your Head and visit the official Pro Wrestling Tees store for The Chairshot All t-shirt proceeds help support the advancement of your favorite hard-hitting wrestling website, The Chairshot!

---
WWE Hypocrisy With Women's Wrestling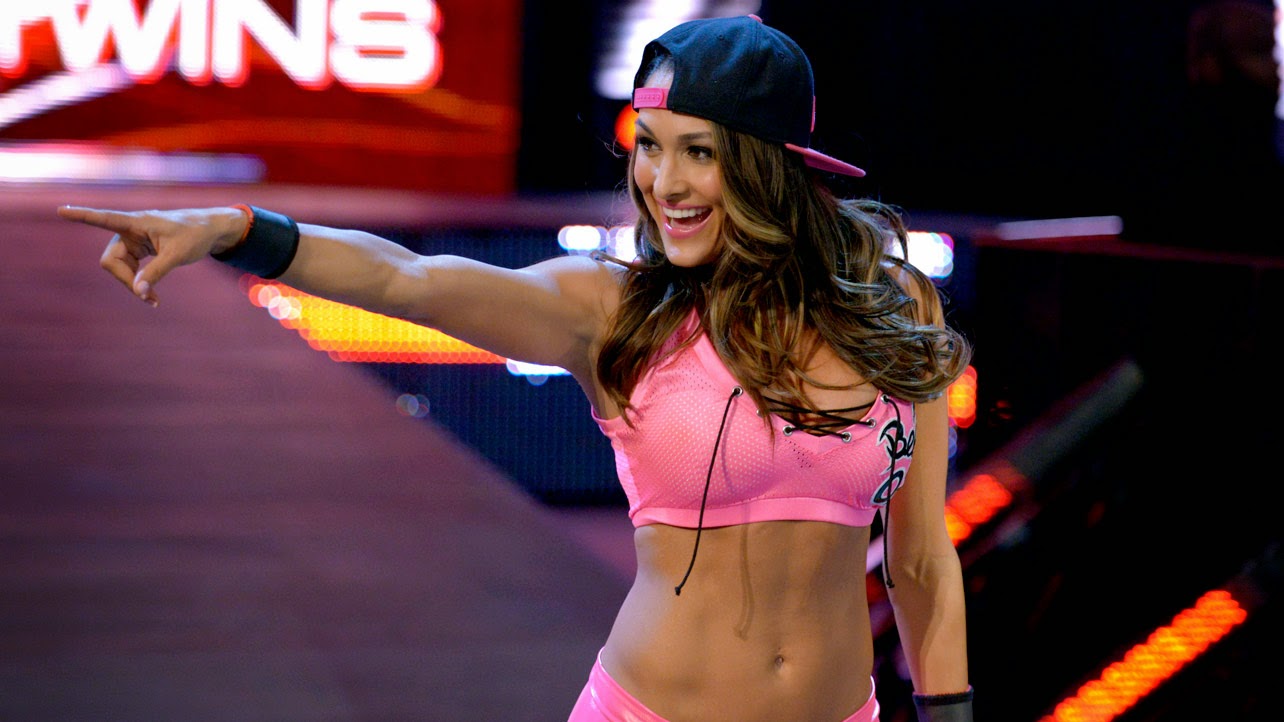 WWE has a rocky history with their involvement with Women's wrestling. For a long time, women in WWE were looked only looked like eye candy for the male audience of the WWE programming and in a lot of ways women are still looked like eye candy for some WWE higher ups of the promotion run by Vince McMahon.
The look of a wrestler has always mattered in WWE no matter the gender, but women in WWE have always in a way had it harder than  men in a lot of ways. Vince McMahon has always preferred blonde female wrestlers with big breasts with lacking wrestling ability. Let's remember the case of AJ Lee, a higher up in WWE told her that she was not attractive despite the fact is that Lee is a beautiful woman but she did not have the WWE look and instead The Bellas who have the WWE female look they want were pushed over her.
WWE likes to give credit to The Bellas as the starters of the ''women's revolution'' with Stephanie McMahon as the mastermind but this is far from the truth. All the credit to this women's revolution should be thanked to Triple H and the 4 Horsewomen of WWE, whom with outstanding performances let the way to the current state of women's wrestling in WWE and bring hope to the future to women's wrestling in WWE.
Despite all the progress WWE has made in terms of women's wrestling there are still some things that haven't change. For example, Vince McMahon likes blonde wrestlers in a big way or the fact some female wrestlers have to make a breast augmentation surgery, so they could be pushed is still in WWE. The last match that not included a Blonde wrestler in a WWE women's title match was October of 2014 in a match between Paige and AJ Lee. Making clear Vince McMahon and WWE creative have a type.
WWE accepting doing the Saudi Arabia show is throwing to the garbage all the progress made in women's wrestling since 2015. The fact WWE is going to make shows in a country were women are not allowed to performed is bad already but the worst offence is the fact they do propaganda saying Saudi Arabia is this progressive country when in reality women are still treated as second class citizen and some of the progress they are making is still being tried to reverse back to some of the laws and rules against women they had.
The biggest mistake WWE could do in their history is promoting the Saudi Arabia show Crown Jewel in the first ever female PPV Evolution and the fact this is most likely to happen makes Evolution become from a celebration of women's wrestling to a mediocre apology to the women in WWE.
WWE calling themselves moral compasses is just wrong when we can still see in the current state of the promotion that there is a lot to work to be done to improve women's wrestling in WWE instead when WWE Is making the right steps it makes 10 steps backwards with Crown Jewel for the sake of money when they like to tell the fans they are doing this for social and cultural change which is far from the truth. Maybe with Triple H in charge we will see more change for the positive in all divisions of WWE specially for the women.
---
Always Use Your Head and visit the official Pro Wrestling Tees store for The Chairshot All t-shirt proceeds help support the advancement of your favorite hard-hitting wrestling website, The Chairshot!

---