Three Stars Of The Night: WWE Raw (6/18/18)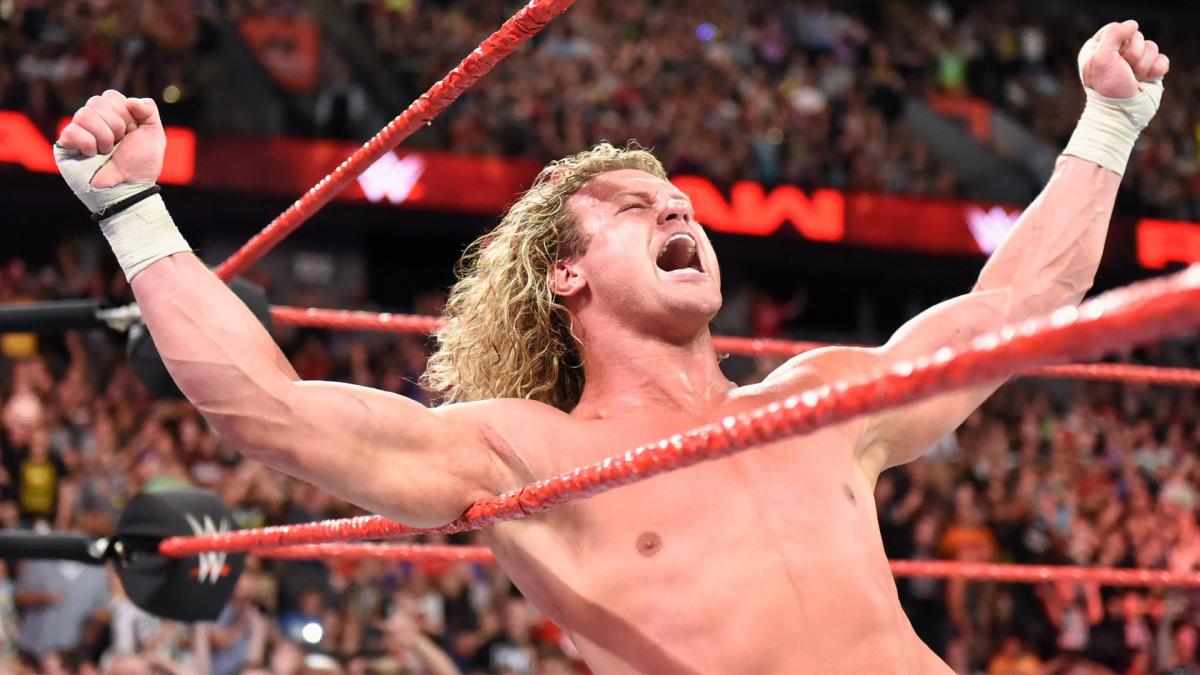 A look at the Three Stars Of The Night for the June 18 edition of WWE Monday Night Raw!
WWE hit Grand Rapids, Michigan on Monday night, in the follow-up from a very well received Monday In The Bank PPV.
Here are–the Three Stars Of The Night!
The Third Star:
"Constable" Baron Corbin
Two. Weeks. In. A. Row.
I don't know what to say. Baron Corbin appeared on last week's Three Stars for Raw, and here we are again with Baron Corbin once again on the list.
Here's the thing: he looks like he's having fun! And in turn, I have fun when I watch him. It's insane!
But that's not all–he beat Braun Strowman! Yes, it was a tag team match and Finn Balor took the fall, but dammit Baron Corbin won a match with Braun Strowman in it!
I don't know what is real and what's not anymore. But I know that Baron Corbin entertained me…again.
The Second Star:
Ronda Rousey
I said it after Money In The Bank, and I am saying it now: Ronda Rousey gets this. She is now officially a professional wrestler.
Yes, her offense doesn't look like everyone else's. It's not supposed to. She doesn't sound like everyone else. She's not supposed to. Ronda Rousey is supposed to be different, but one thing she has in common with everyone else is that she is a professional wrestler.
On Monday, she joined Alexa Bliss in telling a great story in the ring. It put Alexa over, for her speaking ability, established what it needed to establish in getting Ronda out of WWE for 30-days, and have the crowd in an absolute frenzy.
Ronda Rousey is here, folks.
Others given consideration:
Seth Rollins, Alexa Bliss, Kevin Owens, Jinder Mahal, and Chad Gable.
And now…a distinction usually reserved for the top performer of the night…the first star!
The First Star:
Dolph Ziggler
Seth Rollins embarked on a journey with the Intercontinental Championship, and after his win over Elias there seemed to be no end in sight.
Welp, that end came on Monday Night Raw!
There are a lot of questions surrounding Dolph's loss. Is he injured? Suspension coming? Let's hope neither is the case. The timing of this win is peculiar, but we always have to remember that anything can happen in the WWE. Tonight that anything did happen, as Dolph Ziggler left with the WWE
Intercontinental Championship.
---
Who are your three stars of the Network? Comment on social media @ChairshotGreg, @theCHAIRSHOTcom, and use the hashtag #UseYourHead!
---
In hockey, a game's "Three Stars Of The Night" represent the top three performers of the night. For more clarification, I defer to this Pittsburgh Gazette explanation:
"The tradition dates to the 1936-37 season, when Imperial Oil became the principal sponsor of Hockey Night in Canada radio broadcasts and was seeking a way to promote one of its products, Three Star gasoline. The idea of doing so by selecting the top three performers in a particular game purportedly came from a Canadian advertising agency.
Many clubs do recognize the player with the most three-star selections with an award or trophy, usually in conjunction with a corporate sponsorship, at the end of the season (or sometimes, each month). All six Canadian franchises, for example, have an affiliation with a well-known brewery.
The NHL keeps track of its own Three Stars Of The Night selections, but that is done on a league-wide basis. The league employs a system that awards 30 points to a first star, 20 to a second star and 10 to a third – a running total can be found on the league's website – but it does not present an award based on them."
In hockey tradition, the first star represents the best of the three, but all three are considered to be receiving a high honor.
---
Always Use Your Head and visit the official Pro Wrestling Tees store for The Chairshot All t-shirt proceeds help support the advancement of your favorite hard-hitting wrestling website, The Chairshot!

---
Fake Sport, Real Numbers: WWE Wins & Losses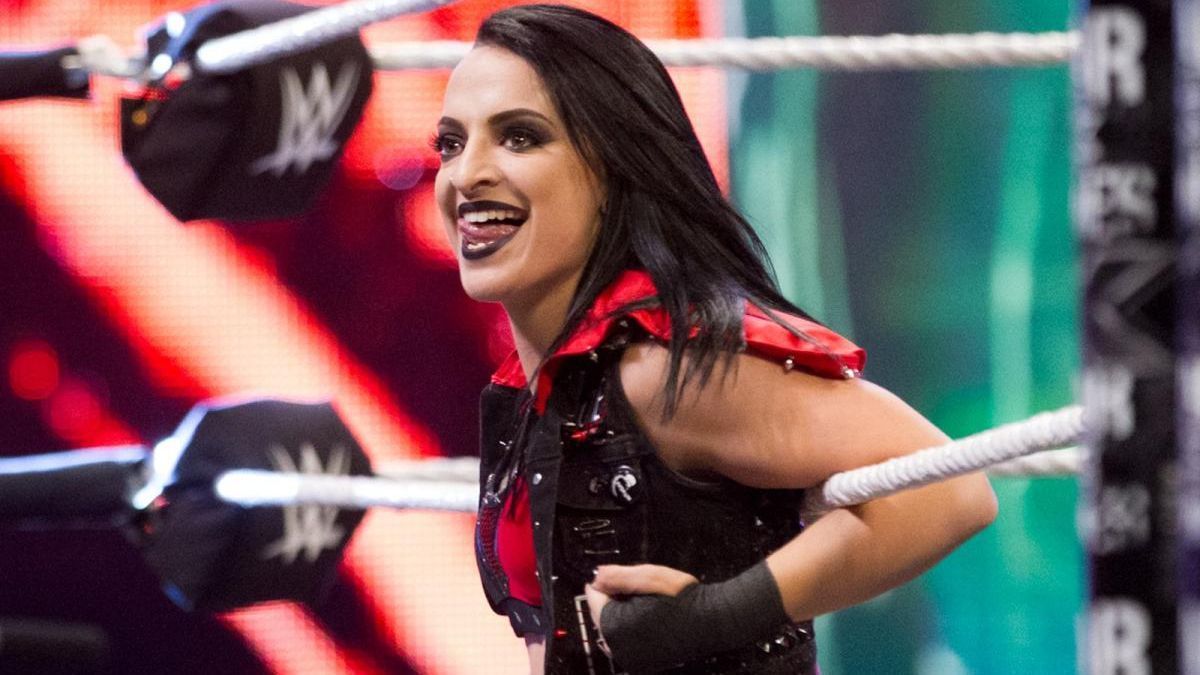 Samoa Joe has a worse record than Sarah Logan? Five tag teams have the same winning percentage as Curt Hawkins? Dean Ambrose is just a guy already? Silly wins and losses! If you only mattered in WWE!
Note: All records mentioned below pertain to the period since WrestleMania 34.
What do you know, these win/loss records aren't completely detached from reality! For example, now that Raw Women's Champion Ronda Rousey has dispatched with Alexa Bliss, it appears she's the target of Ruby Riott, who happens to be, by record (11-4), the rightful number one contender. Indeed, Riott and her whole Squad have some of the more respectable records on Raw. We can assume those will suffer as all three women will likely be fed to Rousey one-by-one in the coming weeks, but if they can step up their extracurricular chaos-making, they'll pose believable threats to the champ. After Riott, the standings don't offer many challengers to Rousey. Perhaps Nia Jax will demand some reciprocity for the title shot she offered Rousey earlier this year. Sasha Banks and Bayley have the popularity to cut in line and make Rousey back up her claim of being a fighting champion, and fans would probably ignore the fact that they are a combined 13-24.
The records below spark plenty more questions about the state of WWE a week after its Hell in a Cell event. . . .
ODD MAN OUT
Roman Reigns is the Universal Champion, poised to carry the belt over one shoulder and WWE's flagship show on both. Seth Rollins is a weekly highlight with the workhorse title, the WWE Intercontinental Championship. Meanwhile, fellow Shield member Dean Ambrose is newly returned from nearly a year on the DL, and at 2-2 hasn't exactly enjoyed any comeback momentum. Even if he does manage to pick up some wins soon, is he likely to set his sights on his brothers' championships? A better use of the Lunatic Fringe might be matching him up against Braun Strowman once The Monster Among Men and Reigns take a break from the dance they're destined to do forever.
If WWE's recent attempt to make a villain of Becky Lynch has only fortified her fanbase, its similar shot at making Braun a bad guy has left the WWE Universe confused. Somehow the company's biggest brute has produced the heel turn equivalent of a limp handshake. Months of Ambrose absorbing Strowman's superhuman beatdowns could be just the thing to turn the fans against him. His various attempts to murder Reigns over the last year and a half only made the crowd fall in love with him because they generally wouldn't mind seeing Reigns crushed in an ambulance. But they mostly like Ambrose.
SOLITARY
The Usos are 1-6 in the WWE tag team division, but 6-2 outside of it. Time for an amicable break-up to pursue singles glory? Or for Jimmy Uso to sharpen his announcing, and pencil, skills?
FALL FROM GRACE
Sixteen active current or former world champions are sitting at .500 or better, but 12 have sub-.500 success. Of course, pointing out that statistic risks burying the lede; on a roster of about ninety active competitors, 28 can say they've been a world champ. That's just world titles. And most of those reigns occurred this decade. And, obviously, that number doesn't include former roster members, and former champions, like CM Punk or AJ Lee or Alberto Del Rio or the returning Rey Mysterio, who have also captured world championship gold in recent years before leaving WWE. What's worse, that so many people have been tested out in the top spot over the years, or that so many are portrayed as losers now?
NO WINS SITUATION
Five active tag teams have yet to win a two-on-two tag match since WrestleMania. Toss in the Good Brothers and the Usos, and that number rises to . . . two. If we've been paying attention, the takeaway is this: If you're a singles wrestler, there's a decent chance you'll climb to the mountaintop; if you're in the tag team division, there's a decent chance you'll be stabbed to death by your sherpa over a poker dispute before you ever get to the mountain.
KO-MIZ-ERATING
Former WWE world champions Kevin Owens and The Miz are a combined 10-28. You're literally better off picking Lana to win a match.
Finally, Would You Believe . . . ?
. . . New Day are downright dominant as a tag team (6-1), but no better than .500 in matches outside the tag division?
. . . Rollins and Finn Balor have combined for fifty matches on WWE television since WrestleMania? And Owens has been part of 22 (and, yes, has only won five)?
. . . Jinder Mahal has the same record as Liv Morgan?
. . . Sheamus has just one more win than R-Truth, including singles and tag team matches? And even though he's wrestled in five more matches? What's up with that, fella?
THE FULL LIST!
| | | | | | | | | |
| --- | --- | --- | --- | --- | --- | --- | --- | --- |
| RAW | W | L | % | | SMACKDOWN LIVE | W | L | % |
| Ronda Rousey | 5 | 0 | 1.000 | | Kane | 1 | 0 | 1.000 |
| Nikki Bella | 2 | 0 | 1.000 | | Jimmy Uso | 5 | 1 | .833 |
| Roman Reigns | 16 | 5 | .761 | | Zelina Vega | 4 | 1 | .800 |
| Braun Strowman | 17 | 6 | .739 | | AJ Styles | 11 | 4 | .733 |
| Bobby Lashley | 11 | 4 | .733 | | Becky Lynch | 10 | 4 | .714 |
| Ruby Riott | 11 | 4 | .733 | | Asuka | 7 | 3 | .700 |
| Seth Rollins | 17 | 8 | .680 | | Charlotte Flair | 11 | 5 | .687 |
| Apollo Crews | 2 | 1 | .666 | | Andrade Almas | 10 | 5 | .666 |
| Nia Jax | 6 | 4 | .600 | | Brie Bella | 2 | 1 | .666 |
| Sarah Logan | 7 | 5 | .583 | | Cesaro | 2 | 1 | .666 |
| Ember Moon | 11 | 8 | .578 | | Shinsuke Nakamura | 8 | 5 | .615 |
| Natalya | 9 | 8 | .529 | | Daniel Bryan | 11 | 7 | .611 |
| Rezar | 1 | 1 | .500 | | Jeff Hardy | 12 | 8 | .600 |
| Curtis Axel | 3 | 3 | .500 | | Eric Young | 4 | 3 | .571 |
| Brock Lesnar | 1 | 1 | .500 | | Randy Orton | 4 | 3 | .571 |
| Dean Ambrose | 2 | 2 | .500 | | Naomi | 5 | 4 | .555 |
| Mojo Rawley | 4 | 4 | .500 | | Rowan | 2 | 2 | .500 |
| Dash Wilder | 2 | 2 | .500 | | Luke Harper | 3 | 3 | .500 |
| Scott Dawson | 2 | 2 | .500 | | Xavier Woods | 5 | 5 | .500 |
| Finn Balor | 12 | 13 | .480 | | Maryse | 1 | 1 | .500 |
| Elias | 5 | 6 | .454 | | Jey Uso | 1 | 1 | .500 |
| Bobby Roode | 6 | 10 | .444 | | Big E | 4 | 5 | .444 |
| Baron Corbin | 7 | 9 | .437 | | Rusev | 7 | 9 | .437 |
| Drew McIntyre | 3 | 4 | .428 | | Samoa Joe | 5 | 7 | .416 |
| Liv Morgan | 6 | 8 | .428 | | Carmella | 4 | 6 | .400 |
| Jinder Mahal | 6 | 8 | .428 | | Alexander Wolfe | 2 | 3 | .400 |
| Bo Dallas | 2 | 3 | .400 | | Lana | 3 | 5 | .375 |
| Dolph Ziggler | 4 | 6 | .400 | | Killian Dain | 2 | 4 | .333 |
| Alicia Fox | 2 | 3 | .400 | | The Miz | 5 | 11 | .312 |
| Alexa Bliss | 7 | 11 | .388 | | Aiden English | 1 | 3 | .250 |
| No Way Jose | 3 | 5 | .375 | | R-Truth | 1 | 3 | .250 |
| Bayley | 6 | 11 | .352 | | Peyton Royce | 2 | 6 | .250 |
| Sasha Banks | 7 | 13 | .350 | | Karl Anderson | 1 | 3 | .250 |
| Titus O'Neil | 1 | 2 | .333 | | Kofi Kingston | 2 | 7 | .222 |
| Chad Gable | 2 | 5 | .285 | | Mandy Rose | 2 | 7 | .222 |
| Kevin Owens | 5 | 17 | .227 | | Billie Kay | 2 | 8 | .200 |
| Mickie James | 2 | 9 | .181 | | Shelton Benjamin | 1 | 5 | .166 |
| Dana Brooke | 1 | 5 | .166 | | Sheamus | 0 | 2 | .000 |
| Akam | 0 | 2 | .000 | | Luke Gallows | 0 | 3 | .000 |
| Matt Hardy | 0 | 3 | .000 | | Big Cass | 0 | 4 | .000 |
| Fandango | 0 | 1 | .000 | | James Ellsworth | 0 | 1 | .000 |
| Tyler Breeze | 0 | 4 | .000 | | Primo Colon | 0 | 1 | .000 |
| Curt Hawkins | 0 | 5 | .000 | | Shane McMahon | 0 | 1 | .000 |
| Goldust | 0 | 1 | .000 | | Sin Cara | 0 | 5 | .000 |
| Heath Slater | 0 | 1 | .000 | | Sonya Deville | 0 | 7 | .000 |
| Konnor | 0 | 1 | .000 | | Tye Dillinger | 0 | 3 | .000 |
| Kurt Angle | 0 | 1 | .000 | | | | | |
| Rhyno | 0 | 1 | .000 | | | | | |
| Sami Zayn | 0 | 6 | .000 | | | | | |
| Sunil Singh | 0 | 1 | .000 | | | | | |
| Viktor | 0 | 2 | .000 | | | | | |
| AoP | 10 | 0 | 1.000 | | New Day | 6 | 1 | .857 |
| Roode & Gable | 2 | 0 | 1.000 | | Bludgeon Brothers | 5 | 2 | .714 |
| Ziggler & McIntyre | 8 | 3 | .727 | | Rusev Day | 2 | 2 | .500 |
| Deleters of Worlds | 8 | 4 | .666 | | Team Hell No | 1 | 1 | .500 |
| B-Team | 6 | 5 | .545 | | Bar | 2 | 5 | .285 |
| Revival | 4 | 7 | .363 | | Good Brothers | 1 | 4 | .200 |
| Fashion Police | 1 | 4 | .200 | | Usos | 1 | 5 | .166 |
| Slater & Rhyno | 0 | 6 | .000 | | Colons | 0 | 1 | .000 |
| Titus Worldwide | 0 | 6 | .000 | | Sanity | 0 | 1 | .000 |
| Ascension | 0 | 7 | .000 | | | | | |
You can find more of Sam's work at https://thesamethingwrestling.blogspot.com!
---
Always Use Your Head and visit the official Pro Wrestling Tees store for The Chairshot All t-shirt proceeds help support the advancement of your favorite hard-hitting wrestling website, The Chairshot!

---
WWE Week in Review: September 16-22, 2018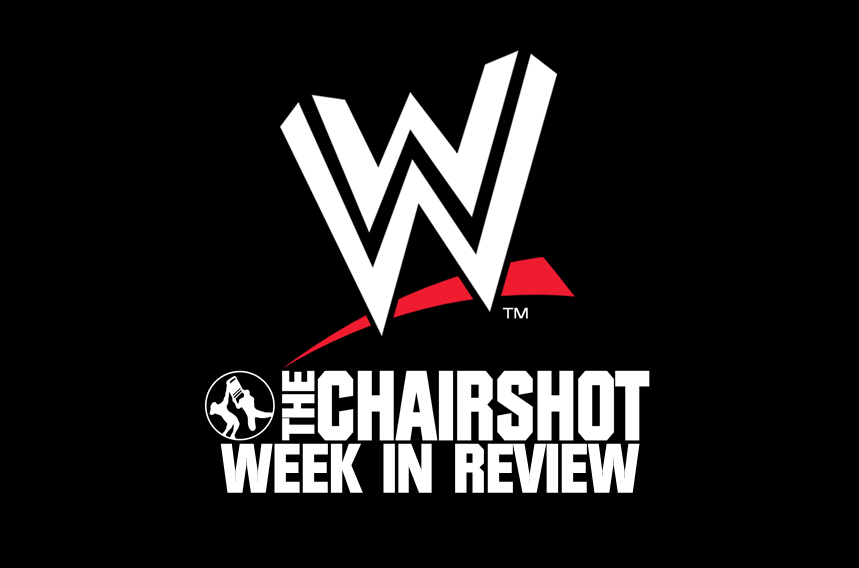 Hell in a Cell is in the rear view mirror and now WWE is ramping up the build for Super Show-Down, which will be happening in a couple of weeks in Melbourne. The controversial end to Reigns/Strowman takes the war between the Shield and the Dogs of War in a new direction on RAW. Ronda Rousey's attempt to elevate the RAW Women's Title doesn't go as expected. The Undertaker returns and issues a dire warning to Triple H. Lashley's new manager pays dividends.
On SmackDown, AJ Styles looks to fend off a very good challenger in Andrade Almas. The war between Becky Lynch and Charlotte Flair enters new territory after Lynch's win at Hell in a Cell. The Empresses of Glow continues to come together as a unit, and Cesaro looks to get some much-needed momentum against Kofi Kingston of New Day.
On 205, Cedric Alexander tries to shut Drew Gulak up once and for all, TJP takes on Lince Dorado, and the much anticipated match between Lio Rush and Noam Dar doesn't go as expected.
On NXT, the search for the culprit in the Aleister Black assault continues with an interesting person in the hot seat. Lacey Evans and Aliyah look to establish their dominance as the Ladies of NXT. The highly anticipated Champion vs Champion match between Ricochet and Pete Dunne has an ending no one expects.
So, how did they do? Let's check it out!
RAW
Shield vs Dogs of War: Reigns kicked off RAW and admitted that things didn't go according to plan, but he still woke up as the Universal Champion. He then called out Lesnar, stating that if Lesnar wanted a rematch so damn bad, he could come out and they could settle things right now.
Lesnar didn't answer, but Strowman did. Strowman was, understandably, furious about Lesnar screwing him out of another chance to be Universal Champion. He said that HE was the one who should be allowed to beat the piss out of Lesnar and once that was done, he and Reigns were going to settle things.
Before things could get ugly, Corbin appeared and announced that there would be a Triple Threat Match in Saudi Arabia: Roman Reigns vs Braun Strowman vs Brock Lesnar for the Universal Title. Corbin also tried to play the victim saying that no one was more upset about the end of Hell in a Cell than him. Strowman wasn't happy about Corbin's proclamation but it seems that it's a settled matter. Corbin also announced that HE would be challenging Reigns for the Universal Title in RAW's main event, because that's not a conflict of interest or anything.
Heyman would appear, complete with the Hell in a Cell door Lesnar destroyed and accepted the match on behalf of his client.
After a Match of the Year worthy showing at Hell in a Cell, and after their respective partners took a plunge off of Hell in a Cell, Dean Ambrose and Drew McIntrye squared off in one-on-one competition. The Lunatic Fringe and the Scottish Psychopath took it too each other, but McIntyre would get the victory after Ambrose was nearly counted out after a failed double ax handle. Dean beat the count and walked right into a Claymore kick.
Backstage, Corbin explained his decision to put himself in the Universal Title match: Reigns deserves to be beaten and he thinks the Universal Title deserves better. He also asked Ziggler about invoking his rematch clause. When Ziggler begged off, citing his plunge off of the cell, Corbin pointed out that Rollins wasn't at 100%, so the playing field would be even and he could walk out as a dual champion. One more wrinkle: If Rollins can't compete, he'll be stripped of the title.
Rollins wasn't happy when he found out, but he warned Corbin that it's still Monday Night Rollins. Ziggler seemed to want to back out after hearing that Rollins was in the building, but changed his mind when Rollins challenged him.
The match between Rollins and Ziggler, death-defying plunges or not, was amazing, as always. Despite throwing everything he could at Rollins, Ziggler would be defeated, so it's back to the drawing board for the Dogs of War, at least as far as the Intercontinental Championship goes.
Despite changing the match to a No DQ after getting DQ'd, Corbin is NOT Universal Champion. In an insane match that eventually devolved into an all out BRAWL between the Shield and the Dogs of War. However, the Shield was left holding the ring and Reigns and Rollins are still holding gold. Corbin and his lackeys will have to think of something else.
RAW Women's Division: Having finally vanquished Alexa Bliss, Ronda Rousey was looking towards new challenges and turned to her friends, the Bellas and Nattie for help with an idea: An Open Challenge for the RAW Women's Title and wanted to know how to do it. Nattie and the Bellas were very excited by this and were eager to explain the rules.
The open challenge didn't go as expected. Nattie was supposed to answer the challenge, but she was waylaid by a very pissed off Riott Squad who attacked Rousey, which brought out the Bella Twins, after a quick fight, the Riott Squad was sent back to the showers. Guess we'll try again next week.
Bayley, with Sasha in her corner, took on a determined Dana Brooke in singles action. Fresh off her departure from Titus Worldwide, Dana seemed determined to get back into the game. Despite a very valiant effort, Bayley would defeat Brooke by pinfall.
Alicia Fox and Mickie James, with Alexa Bliss at ringside, took on Ember Moon and Nia Jax.! Not surprisingly, Mickie and Alicia wanted no part of Nia and actually tried to send Alexa in instead. Despite a valiant effort, James and Fox were no match for Jax and Moon, who soundly defeated them.
Undertaker vs Triple H: Undertaker returned to Monday Night RAW for the first time in…two weeks! The Deadman said that Triple H was delusional and delusion is the last refuge of someone with a broken soul and no one has a more broken soul than Triple H. He then called out Triple H for going corporate. He then vowed to harvest Triple H's soul in Australia and let the WWE Universe in on some new wrinkles in the match: Shawn Michaels is going to be in Triple H's corner in Australia, and so to counter that, Taker is bringing Kane along to watch his back.
Crown Jewel: WWE's second show in Saudi Arabia has a name now: Crown Jewel AND beside the aforementioned Triple Threat match, there is also going to be a tournament to determine the 'best in the world' called the WWE World Cup.
Chad Gable vs Konnor: The feud between Chad Gable/Bobby Roode and the Ascension continued this week with a singles match between Gable and Konnor. the match was short but very good. Gable would pull out a surprising victory, but Konnor attacked him from behind.
AOP (with Drake Maverick) vs Gregory James and Barrett Brown: Do I even need to say this is a squash? These poor guys didn't stand a chance against AOP.
Bobby Lashley vs Elias: It seems that Lio Rush has a new hat: Bobby Lashley's manager! And his first task was helping his client beat Elias. The second was outrunning Kevin Owens. In both instances, he did a pretty good job. Lashley didn't beat Elias, but Rush was able to help him fend off Elias and Owens.
SmackDown
WWE Championship: AJ addressed the controversial end to his match against Samoa Joe on Sunday and said that the worst thing that could've happened was to let Samoa Joe win the title. We're told that the rematch in Australia would be No DQ, but right then, AJ said he needed to focus on Almas.
Is there any point in saying how great this match was? This match was amazing, though I'm not sure someone told Almas that the match WASN'T for the WWE Championship, because he wrestled like the belt was on the line. Anyway, great match, Styles pulled out the win by reversing Almas' 'Cien Knees' into a Styles Clash for the three. Almas and Vega were NOT happy, but at least this wasn't for the title.
As Styles was celebrating, he was attacked by a still angry Samoa Joe, who pummeled the champ all over ringside, until Styles fought back, sending Joe retreating through the crowd. Seems like Paige is going to have her hands full with these two.
WWE United States Championship: On Monday afternoon, Paige announced that due to an awesome performance at Hell in a Cell, Rusev would face Shinsuke Nakamura for the United States Title on Tuesday. After his massive screw up, it seemed that English and Rusev had made things up, until Lana overheard English taking credit for the success of Rusev Day. Lana tried to warn Rusev, but each time was shut down by Rusev's inability to listen. Unfortunately, that faith would cost him, as an 'accidental' distraction by English would cost Rusev the match. The real surprise came after Nakamura's victory, when English attacked Rusev from behind and pummeled him with the microphone before giving on last, spiteful, 'Rusev Day' before leaving.
SmackDown Women's Division: Asuka, with new best friend, Naomi, took on Billie Kay of the IIconics. The match was quick with Asuka getting the pinfall victory, much to Naomi's satisfaction. It seems that the Empresses of Glow are going places.
If Charlotte thought that Becky beating her for the title would restore their friendship, she was VERY mistaken. Becky isn't interested in being Charlotte's friend, she's the champ and there's no room for Charlotte. Charlotte wasn't in the mood to fight, or so she said, much to Paige's relief. The SmackDown GM really seemed to want to see her former PCB/Submission Sorority pals patch things up. Charlotte claimed that she wanted to give Becky the respect Becky refused to give her and that Becky holding the belt means Becky's the better woman.
Becky, for her part, said that she wouldn't shake Charlotte's hand at HIAC because that would've given Charlotte the spotlight. She admited that she stopped listening to Charlotte when Charlotte said that she was the best. Becky wanted Charlotte to put the belt around her waist and for Charlotte to call Becky 'Queen', bitch.
That was more than Charlotte was willing to take. She takes the bait and attacks Becky, which seems to be what the champ was waiting for. Becky beats the holy hell out of Charlotte, throwing her into the rings steps and barriers before throwing her into the ring for a Dis-Arm-Her and Bex-sploder. One victory won't satisfy Becky, she's going to destroy Charlotte.
Smackdown Tag Team Division: It was revealed that the Bar would take on New Day in Australia, but before that, Cesaro would face Kofi Kingston in singles competition. Cesaro would pull out a MUCH needed victory and the Bar has some momentum as we look to Australia.
Miz vs Daniel Bryan: If there is one thing that can be said for Miz and Maryse, it's that there is no low to which they won't stoop to get one over on Daniel Bryan. Maryse was the Miz's guest and while reveling in her victory over Brie Bella, announced that she was retiring from wrestling to be a full-time mother. Miz insulted Brie and then seemed to work himself into a frenzy, challenging Bryan to a fight. Bryan came out, saying that Miz can insult him all he wants, but going after Brie is crossing a line he won't tolerate. He and Miz trade blows, while Maryse retreats into a corner. During the melee a dropkick to Miz seemed to send him crashing into Maryse, who immediately grabbed her stomach.
Everything stopped and it seemed that Maryse was really hurt, which would make any feeling human being feel bad. However, Miz and Maryse apparently didn't read from the 'How to be a Great Villain for Dummies' book or they missed the part about not showing your hand too soon, because Maryse couldn't contain herself and began laughing at the look on Daniel Bryan's face, giving away that this was all a ruse. Miz attacked from behind, but in the melee, the Mizanins got their own back when Bryan sent Miz crashing into Maryse for real.
When asked about what happened, Bryan said that he knew from the minute Miz called him out that something was up because Miz was a coward and would never have called him out unless he was planning something underhanded. He then vowed to beat Miz and earn that WWE title shot at Super Show-Down, which was officially announced during MizTV.
Randy Orton vs Jeff Hardy: Orton seemed to be reveling in the nasty things he did to Jeff Hardy at Hell in a Cell. He also promised that what he did to Hardy will be nothing compared to what he's going to do to his next victim. I hope someone reminded Orton that actual murder is frowned up on by USA's Standards and Practices.
205 Live
WWE Cruiserweight Championship: So after weeks of demanding, Drew Gulak finally got the rematch he thought he was owed after his defeat at the hands of Cedric Alexander at SummerSlam, though the justification is pretty murky considering that his victory over Alexander and Tozawa came from pinning Tozawa and not Alexander.
ANYWAY!
The match was amazing, as expected, but even the presence of Kendrick and Gallagher wasn't enough to give Gulak the win. Alexander would pick up the win after a Lumbar Check. So now, the Philly Fury has no excuse for defeat this time. Now, Alexander can focus his energy on fending off Buddy Murphy at the Super Show-Down.
Speaking of Murphy, he gave an interview after the Alexander/Gulak barnburner. He admitted to being impressed and congratulated Alexander on his undefeated streak. However, Murphy vowed to bring the Age of Alexander crashing down at Super Show-Down and leave Melbourne as WWE Cruiserweight Champion.
Lio Rush vs Noam Dar: The highly anticipated match between Dar and Rush didn't happen this week. Rush begged off, claiming to Maverick that his manager duties on RAW had left him unable to prepare for the match with Dar. This fell flat with Maverick, who also has management duties on RAW on top of being GM of 205. He warns Rush that if he refuses to compete next week on 205, there will be consequences for him, though what those consequences are isn't said, but we can guess.
Dar, for his part, talked to WWE.com after 205 and stated he wasn't shocked that Rush backed out. After all, who could find time to prepare for a match when you lie on the beach all day, squawking about how great you are and asking if anyone wants to know what you had for breakfast? Dar doesn't care about any of that, he just cares that Rush shows up next week for their match. If Rush doesn't show up, Dar will go after him because Rush will be easy to find since he's constantly on Instagram, and slap him around. If Rush tries to bring in his new pal, Bobby Lashley, Dar will make him watch because Lio Rush is a 'Dafty', which my British to American dictionary tells me means 'idiot'.
TJP vs Lince Dorado: The inaugural Cruiserweight champion is still looking to get back into the title picture when he took on Lince Dorado of the Lucha House Party. The match was incredible to watch! It was like watching the Cruiserweight Classic all over again. These guys put on an amazing performance, and just seeing a member of the Lucha House Party go up against someone OTHER than Nese or Murphy was refreshing. TJP would pull out the victory, but only because he ripped Dorado's mask off, which is a HUGE sign of disrespect for a masked luchador. To add further insult to injury, TJP took off with Dorado's matraca on his way out. However, it seems that TJP's actions have angered Maverick, so we'll see what the consequences of this blatant disrespect will be next week.
Mustafa Ali: The Heart of 205 is beating again and he's raring to get his hands on Hideo Itami. However, Maverick is still a little reluctant to let Ali get his hands on Itami just yet, considering how things ended up last time, but since WWE's medical staff has said that Ali's good to go, we're going to get Ali vs Itami on the September 26th episode of 205 Live!
NXT
NXT Championship: Ciampa wasn't in action this week. However, we were told that Regal had cleared him of suspicion in what happened to Aleister Black.
NXT North American Championship: The Champion vs Champion match between Ricochet and Pete Dunne happened this week and it was everything we could've hoped for! Dunne and Ricochet tore the house down and then some. The crowd started out with dueling chants and ended up cheering for both men. Unfortunately, we didn't get a winner due to Undisputed Era attacking both men, causing the match to be thrown out. It seems that Adam Cole didn't want to risk taking on Pete Dunne for the North American Championship.
NXT Women's Division: Lacey Evans and Aliyah took on the team of Dakota Kai and Deonna Purrazzo this week. While the match wasn't a technical masterpiece, it was very good. Evans and Aliyah are a surprisingly good team and worked well together, picking up the win after an unseen tag by Evans allowed her to pin Dakota Kai after a Woman's Right.
When asked about their less than ladylike victory, Aliyah and Evans were both unrepentant. Aliyah said that a win is a win and that NXT was a place of broken dreams and disappointment, she gets what she wants and people like Dakota and Deonna get nothing. Evans added that not only did the real ladies win, but the right ladies won.
Bianca Belair was a bit…flustered after her crazy match with Nikki Cross last week in an interview with WWE.com after last week's match. To her immense credit, Belair didn't make excuses, she said that Nikki Cross was crazy and admitted that she hadn't expected Cross to take to the level she did. However, the Est of NXT isn't backing down and she is still undefeated.
NXT Tag Division: The Street Profits were having a game of streetball this week, which sounds like fun, but apparently, the Mighty's kleptomaniac ways have continued from last week. They took off with the Profits' chains, which represent their culture and the Profits AREN'T happy. Looks like the issues between the Profits and the Mighty are far from over.
Jaxson Ryker, who played a big role in the successful debut of the Forgotten Sons last week, took on Humberto Carrillo. This one was quick and nasty. Despite mounting a little offense, Carrillo got his butt kicked by Ryker who picked up the victory. So, all members of the Forgotten Sons have a victory now, how long before they're nipping at the Undisputed Era's heels?
Aleister Black Mystery: During an interview, we got confirmation that Velveteen Dream is not a suspect in the attack on Aleister Black.
A more interesting thread developed later on during this week's NXT. Candice LeRae found herself in the hotseat, but not because she herself was a suspect, she has a pretty airtight alibi after confirming Ohno and Sane's stories, but because Regal is more interested in the whereabouts of her husband, Johnny Gargano. LeRae admitted that she and Gargano have always kept their business lives separate from their private lives, which is why she was with Ohno and Sane outside and not with Gargano, who was cleaning up in the locker room.
LeRae, for her part, seems to believe Ciampa had something to do with the attack on Black, given that it suited his style. However, there's no evidence that Ciampa had anything to do with the attack. After this line of questioning, it feels like Regal knows, or is pretty sure he knows, who this culprit is, but will anyone believe it?
Tiffany's Takeaways
RAW: I'm not happy about Dean losing only his third singles match back. After Hell in a Cell, the Shield should've swept the evening, especially since Dean's the only one without a championship.
I still think that the Shield vs Corbin and the Dogs of War feud will go to Survivor Series and it's going to end up being for control of RAW now that it's clear that Corbin is firmly a member of the Dogs of War.
Riott Squad vs Rousey and the Bellas is an interesting angle that I'm eager to see next week. The Open Challenge for the Women's Title is long overdue.
Welcome back, Nia Jax! I'm always happy to see her and having her feud with Alexa and her friends will be fun, as will Alexa taking a break from the Women's Championship picture.
I love the Undertaker, but I found his promo really underwhelming. It seemed more like Grumpy Old Men than badass. Plus, how is Kane going to spin going to Australia for a wrestling show when he's supposed to be Mayor of Knoxville?
I wish that WWE was more consistent with face/heel when it comes to Maverick and Rush, especially if they're trying to get more eyes on 205.
Also, I want to send get well soon wishes to Alexa Bliss and Sasha Banks, who are both dealing with unspecified injuries. Bliss' sounds more concerning because she was experiencing numbness in her left arm, which could indicate neck problems. Hopefully both ladies will be healed up in time for Evolution.
Over the last couple of weeks, we've been getting some more information about Dean Ambrose's injury back in December and his health scare due to MRSA and what he went through for months sounds absolutely horrifying. Thankfully, he's healthy and back doing what he loves.
SmackDown. Okay, it's been pointed out, but I'll say it too: Thank you GOD, that WWE isn't going with a miscarriage angle with Miz/Bryan. Attitude and Ruthless Aggression Eras would've jumped on that in a heartbeat, I'm glad PG Era isn't.
Becky Lynch is the Head Bitch in Charge and I love it! Charlotte taking the bait and getting her ass kicked for it was superb, as was Paige's attempt to get the former BFFs to patch things up.
The Naomi/Asuka alliance reminds me of the Odd Couple, but it works. Can't wait to see where this goes.
Almas/Styles needs to continue once the Joe program is done.
The Rusev Day split was overdue, in my opinion.
Orton relishing all the nasty stuff he did at Hell in a Cell is very in character, but still nasty.
205 Live: We had two feuds seems to come to an end this week: Gulak vs Alexander and Lucha House Party vs Party Crashers and I say 'THANK GOD!'. Gulak vs Alexander has been fun, but it's time to move on. Lucha House Party vs Party Crashers has been stale for awhile.
I HATE when wrestling companies have non-masked wrestlers take off a masked luchador's mask. It's so disrespectful and dismissive of the mask's cultural significance and what it means to the luchador to wear it.
Lio Rush trying to back out of his match with Noam Dar makes sense given his character and builds the anticipation. I get the feeling that he'll have one excuse after the other for why he can't compete for awhile.
NXT: Unless there's a really big swerve coming, which is always possible, I think this week's NXT planted the seeds for who attacked Aleister Black and I'm looking forward to seeing it.
Lacey Evans/Aliyah is a surprisingly good team. Aliyah's got a load of talent, but she hasn't had a lot of luck getting on TV, so teaming with a rising star like Lacey Evans can only help her. Aliyah's comments about NXT being a place of disappointment and broken dreams is very interesting and seems to come from the heart, which will certainly give some legitimacy to her heel turn, if they make it about her being sidelined while other get all the breaks.
I stand by my comment that Bianca Belair vs Nikki Cross is going to be the big non-title women's feud for the rest of 2018.
I was a little disappointed by the ending of Ricochet/Dunne, but it does make sense to keep the titles separate since Dunne will probably be the top champion on NXTUK whenever it launches.
My favorite match this week has to be Styles/Flair vs Uso/Naomi just because it really played up the awkwardness of Mixed Tag Matches and was just funny to watch.
Mae Young Classic: I'm a little behind on my Mae Young viewing, but I loved this week's episode! This year's classic is every bit as good as last year's!
WTAF?! Moment of the Week. As you may have heard over the Twitter machine, a fans is going around claiming that Reigns and Rollins were rude to her father and refused to take pictures. The problem with this is that Reigns and Rollins were grocery shopping after Hell in a Cell last week and the father started taking creeper pictures of them while they were shopping. Some fans have jumped on this, claiming that Reigns and Rollins gave up their right to privacy when they became WWE Superstars.
Seriously? Is this what kind of entitled world we live in where two men can't shop in peace after a very rough night without being bullied into taking pictures with fans? No celebrity is under any obligation to take pictures or give autographs to fans when they're trying to buy groceries. Another witness to this whole debacle says that Reigns and Rollins both apologized for refusing and said that they were in a hurry. They weren't being jerks, they were just trying to shop.
The fact that this entitled little brat and her creep dad have been getting so much attention and support gives wrestling fans a bad name. These are human beings, not animals at a zoo. They have every right to want to be left alone while grocery shopping after work.
Final Thoughts: Overall, this was a really great week in WWE. We're looking forward to Super Show-Down and after that, Evolution and Crown Jewel, so the next few weeks are going to be crazy in terms of building three shows at once.
So, join me next week to see how WWE's juggling act did. Be good to each other!
---
Always Use Your Head and visit the official Pro Wrestling Tees store for The Chairshot All t-shirt proceeds help support the advancement of your favorite hard-hitting wrestling website, The Chairshot!

---
Top 5 Matches: Week Ending 9/23/2018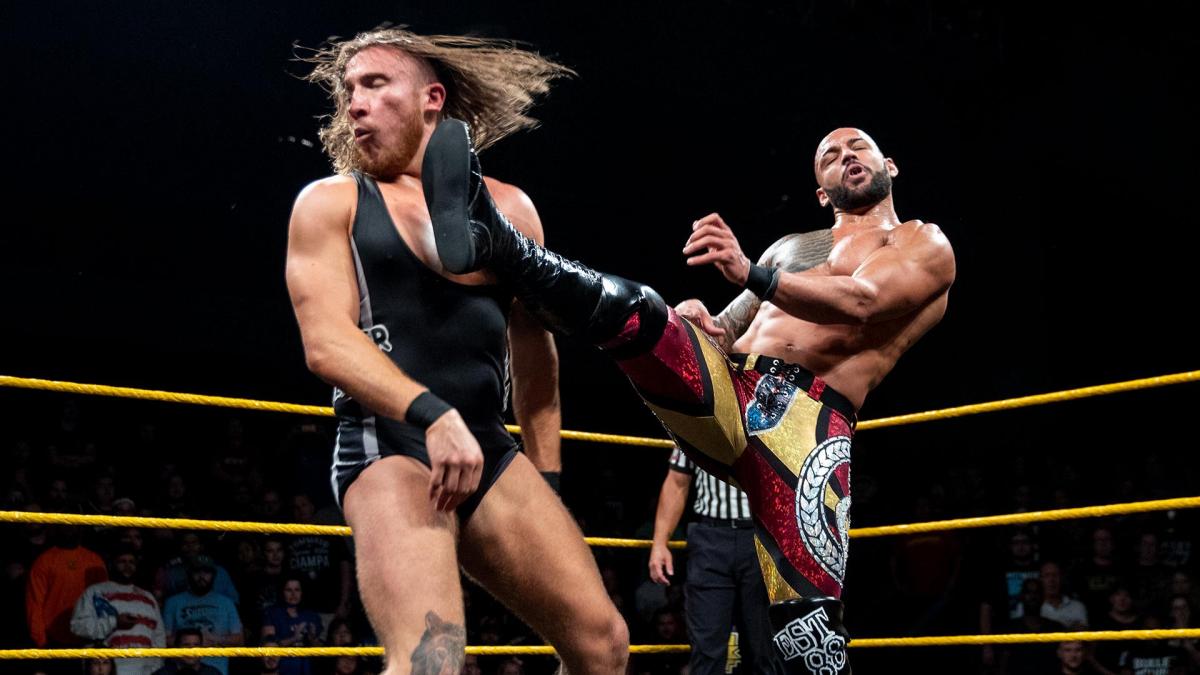 With Monday on the horizon, we have yet another installment of the Top 5 Matches of the week. Now first we have to go over who won last week's vote.
In a close, but still decisive vote, WWE HIAC: Samoa Joe vs AJ Styles, manages to add to our interesting list of September matches.
This week we got our first highly touted New Japan show since the G1 Tournament, so do they tip the scales and run away with the week? Let's find out.
5. Stardom 5 Star Grand Prix: Hazuki vs Mayu Iwatani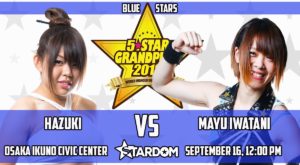 From Mathew's Coverage Article:
A win here is very crucial for Mayu Iwatani if she wants to tie it up with Kelly, otherwise she would be eliminated from the tournament and her opponent, Hazuki would take the top spot with nine points and potentially win the whole thing if things work out in her favor. The last time the both of them fought one on one was around February during the ROH Women of Honor tournament and Mayu would come out the winner of that match and Mayu wants to beat her again to show she's on a whole different level now. Who will take the top spot of the standings, Mayu or Hazuki?
Hazuki is in my top 5 wrestlers of Stardom right now and this match here with Mayu just solidified my statement for this claim. This whole tournament, she has been one of the most consistent wrestlers in her matches with her sequences being on point, her moves are crisp, and how to handle a match lately has been outstanding that she should be under peoples radar. Hazuki right away was being aggressive with Mayu before the bell even rang when she attacked her from behind and kept rolling her up which failed, but she kept on the attack by throwing her around into chairs on the outside and even destroyed Mayu's arm during the whole match and not holding back on her, I love this side of Hazuki.
This match is one of my favorites in my block next to Hazuki/Momo still being my favorite one, but this one was still pretty damn close with their chemistry in the ring together gave us a special match and it's not even their last one for their block. They told a great story in the ring, executed everything almost flawlessly, seeing a more aggressive side of Hazuki in her previous two matches, and Mayu selling it all to make it look more dangerous than it probably is, but they were just on point with everything together. Hazuki was pulling out all the stops with having her in the Crossface, working on her arm, stiff Dropkicks and a Codebreaker, but it still wasn't enough to take Mayu out as she hits the Dragon Suplex Hold and gets the victory to tie first place with Kelly Klein. After the match, she told the crowd that she was now in first place and hopes the crowd will still support her as she looks to win it all at the final.
Winner: Mayu via Dragon Suplex Hold
Rating: ****
4. AJPW Royal Road Tournament: Jake Lee vs Kento Miyahara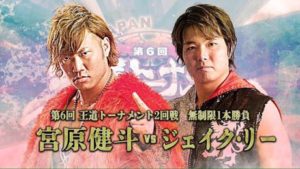 This is an interesting match. When Jake Lee returned to All Japan earlier this year, he wanted a match with Kento. So Kento obliged a non-title match a few months ago, and even though Jake held his own at times, Kento outclassed him fairly easily. So in the matter of two or three months, how much has Jake changed his game?
Well the answer is quite a bit, but not quite enough. The pace of this match was much faster than their previous encounter, with Jake being more proactive in his offense. He chased Kento outside, whipped him into the guardrail a few times before Kento turned it around and we got his signature necklock against the ring post moment.
As I stated in their last match, Jake has a poise similar to Okada, but I also noticed more that he throws knees almost exactly like Jun Akiyama. Numerous knee lift variations and running Big Boots, kept Kento on his heels. Eventually Miyahara lands a few Blackouts and we start getting a vibe that Kento is on cruise control. That was Kento's first mistake.
Kento goes for a few pinfall attempts after only Blackouts, and Jake kicks out. So the realization starts to wash over Kento that Jake is harder to beat. So he attempts the Shutdown German Suplex, but Jake breaks away and hits a flurry of kicks and knees. Kento lands a Blackout to the back of Jake's head and hits the regular German Suplex Hold, but Jake kicks out at 2.
It's at this point the crowd wakes up a bit more and you start believing Jake has a shot. Jake catches Kento with a big Running Knee Strike, but only for 2. Then we see Kento light up Jake's face with a few more Blackouts and FINALLY hits the Shutdown German Suplex Hold, for the victory.
Faster paced, harder hitting and Kento definitely looked like that match was close. Jake will be a major player sooner than later.
Winner: Miyahara via Shutdown German Suplex Hold
Rating: **** 1/2
3. 205 Live Cruiserweight Championship Match: Cedric Alexander (c) vs Drew Gulak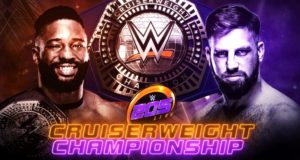 From Mitchell's Coverage Article:
The Soul of 205 Live must now face the Brain of 205 Live as he defends his title in the rematch Gulak so expertly manipulated into happening. Can Alexander keep his undefeated-in-2018 streak going? Or will Gulak prove that when you step to him, you will tap out?
The introductions are made, the belt is raised, and we begin! Alexander has the fans on his side while he circles with Gulak. Gulak is bothered by the chanting, but he grits his teeth as he continues to circle the champ. Kendrick swipes at Alexander, and Gulak goes for the GuLock! Alexander gets to the ropes quick, and Gulak lets him go. Kendrick and Gallagher play innocent, but Alexander circles with Gulak again. Alexander is keeping his eyes on Gallagher & Kendrick even as he ties up with Gulak. He puts Gulak in a corner as fans rally up, but then Gulak comes back out.
They go around, Gulak waistlocks, but Alexander standing switches. Gulak escapes and they circle again. Another tie up and Alexander gets a headlock. Alexander brings Gulak down to the mat, but Gulak powers out. Alexander runs him over with a shoulder, then puts Gulak back in the headlock. Gulak stands up and powers out again, but Alexander runs him over again. Cover, ONE, so it's back to the headlock. Alexander grinds Gulak down more, but Gulak stands back up. Gulak puts Alexander in a corner, then whips him corner to corner. Alexander goes up and over, headlock takeover, but Gulak prevents a cover. They stand up again, and fans cheer for Alexander.
Gulak fights out and whips. Things speed up and Kendrick trips Alexander! Gulak pleads that things not disqualify the match, and the referee agrees. The referee EJECTS Gallagher & Kendrick! The Ungentle Men argue with it, but Alexander grins and laughs at their major mistake. Alexander then handsprings, headscissors and dropkicks Gulak down! Cover, ONE. Alexander keeps on Gulak with a chop, then another. Gulak walks to another corner but Alexander throws haymakers. Alexander bumps Gulak off buckles, then more buckles. He snapmares Gulak and dropkicks him in the head. Cover, ONE, but Alexander keeps his cool.
Alexander has the armlock, and fans still cheer him on. Gulak gets a ropebreak with his foot, so Alexander lets him go. Alexander comes back to wrench the arm, then kneels on it. Alexander "applauds" Gulak before stomping the arm! He wrenches the arm again, and traps it in a standing hammerlock, to fall back and tweak it! Gulak gets to ropes but Alexander is on him with a shoulder breaker. Alexander whips Gulak corner to corner, but Gulak reverses. Alexander slips out, forearms Gulak, but his step-in shot gets caught into an exploder!
Both men are down, but Gulak grits his teeth as he stands up. Gulak looms over Alexander, and stomps his stomach. He stomps more, then sits Alexander up to kick him. Gulak goes after Alexander's arm now, but fans rally up for the champ. Alexander feeds off the energy and arm-drags, only for Gulak to arm-drag Alexander back down. Gulak grinds his knee into Alexander's head and clamps onto Alexander's shoulder. Alexander kcisk back with his legs but Gulak drops an elbow on the arm. Alexander chops back, but Gulak elbows him again. Gulak gives springboard stomps now, keeping Alexander down. Gulak drags Alexander up to then put him in a corner. He chops Alexander now, but Alexander boots back. Alexander runs but into a back elbow! Cover, ONE, but Gulak is right on Alexander with a chinlock.
Gulak grinds Alexander down, but fans rally up. Alexander works his way up, and jawbreakers! Gulak knees back but Alexander blocks the suplex. Alexander fights back and suplexes them both out, to land on his feet and suplex Gulak again! Both men are down but the fans are fired up. The referee checks on both men but they're okay to continue. Alexander sits up first as the 10 count begins. Gulak follows as the count reaches 8. Both men enter at 9.5! Alexander grins, he's actually enjoying this. They start brawling, and Alexander blocks to counter forearm. Alexander runs and runs Gulak over with lariats. He whips but Gulak reverses, only for Alexander to dropkick the legs out. Gulak hits buckles, but then Alexander kicks him back in from the outside! Alexander springboards for the clothesline! Cover, TWO! Alexander is shocked that Gulak survives.
Fans rally up and Alexander fires up. Alexander brings Gulak up, lifts, inside cradle! TWO, and handspring to Neuralizer! Gulak falls out of the ring, Alexander runs, and FLIES! Air Alexander hits! Alexander puts Gulak in, climbs back in, but ends up in a GuLOCK! Gulak has the body scissors but Alexander pops out to get the ropebreak. Gulak lets Alexander go, but the sleeper took a lot out of him. Fans rally as Gulak drags Alexander up for a big clothesline! Cover, TWO! Gulak drags Alexander back up, scoop slams him down, then says "For a better 205 Live, punk!" Another scoop slam, and Gulak is feeling good. Gulak drags Alexander up but Alexander slips out to shove. Alexander jumps over, sits down on the cover, TWO! Another clobbering clothesline! Cover, TWO!! Gulak was so close, but still so far from winning.
Fans continue to cheer Alexander while Buddy Murphy watches back stage. Gulak clubs Alexander out to the apron. He drags Alexander back up, and dragon sleepers on the ropes! Alexander fights out with uppercuts, then swing kicks. Gulak stays up, but Alexander sunset flips. Gulak rolls through but Alexander slips out of the bomb to Michinoku Driver! Cover, TWO!! Alexander is shocked that Gulak survives. Another 10 count begins, and Alexander drags himself to ropes. Gulak pursues at a crawl, but Alexander stands. Alexander chops Gulak, but Gulak eggs him on. Alexander chops him again, but Gulak wants more. They stand and Alexander gives another chop. Alexander says THIS is for 205 Live as he chops Gulak even harder.
Alexander whips corner to corner but Gulak tumbles to the apron. Gulak forearms Alexander back, then decides to go up top!? He never does this! But for the title, he hits a flying clothesline! Cover, TWO!! The title means this much to both men, that Gulak will do what he rejects. Gulak goes back to his real game as he slaps Alexander around. Alexander gets up but ends up in a GuLOCK! Alexander resists as fans rally for him. He rolls around and goes for ropes again, but Gulak drags him BACK in! Alexander gets back out of the body scissors, to then hoist Gualk up in the fireman's carry, and Death Valley Drive Gulak into buckles! Both men are down but fans love it.
Alexander stirs as the 10 count passes 5. Gulak follows and gets to the opposite side. They both stare down from across the way, and run in for double boots! Alexander swings but Gulak SLAPS and SLAPS! Gulak wants another but gets an elbow! Alexander lifts, Lumbar Check!! Cover, Alexander wins!!
Winner: Alexander via Lumbar Check
Rating: **** 1/2
Honorable Mentions:
NJPW Destruction in Kobe: Bushi vs Kushida
Winner: Kushida via Back to the Future
Rating: ****
AJPW Royal Road Tournament: Zeus vs Suwama
Winner: Zeus via Jackhammer
Rating: *** 3/4
Lucha Underground: Fenix vs Aerostar
Winner: Fenix via Black Fire Driver
Rating: *** 3/4
Impact Wrestling: Rich Swann & Matt Sydal vs Pentagon Jr & Fenix
Winner: Pentagon via Double Stomp/Fear Factor Combo
Rating: *** 3/4
NJPW Destruction in Beppu: Tetsuya Naito vs Minoru Suzuki
Winner: Naito via Destino
Rating: *** 1/2
Raw: Drew McIntyre vs Dean Ambrose
Winner: McIntyre via Claymore
Rating: *** 1/2
AJPW Royal Road Tournament: Yuji Hino vs Ryoji Sai
Winner: Hino via FUCKING BOMB
Rating: *** 1/4
NJPW Destruction in Kobe: YOSHI-HASHI, Jay White & Will Ospreay vs David Finlay, Toa Henare & Juice Robinson
Winner: White via Blade Runner
Rating: *** 1/4
Stardom 5 Star Grand Prix: Utami Hayashishita vs Rachael Ellering
Winner: Time Limit Draw
Rating: ***
NJPW Destruction in Beppu NEVER Openweight Title Match: Taichi vs Hirooki Goto (c)
Winner: Taichi via Last Ride
Rating: ***
2. NXT UK & North American Championships Match: Pete Dunne (c) vs Ricochet (c)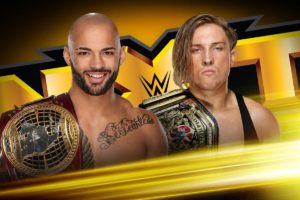 From Mitchell's Coverage Article:
A miscommunication during their tag team match with the Undisputed Era escalated the tension between the One and Only King of Flight and the Bruiserweight. They both did agree on one thing, though: they both wanted the belt the other man had. Both men are the second-ever champions to the belts they hold, but Dunne's had his title for much longer. Will that matter when Ricochet does things no one else can? Or will his reign meet a Bitter End before it's barely begun?
The introductions are made, both belts are raised and we begin this first-for-NXT main event! Fans duel without slowing down as the two men stare down. They circle and tie up, and Dunne gets a headlock takeover. Ricochet headscissors, Dunne pops out and there's a role reversal. Dunne shows he can kip-up, too, and the two men stare down again. Ricochet and Dunne circle again, and fans compromise as they chant for 'Both These Guys!" Ricochet gets a wristlock and a standing armbar, then back to the wristlock. Dunne and Ricochet struggle for control, and Dunne reverses. Dunne stands on Ricochet's foot to trap it, then shoves him over. He goes after Ricochet's arm but Ricochet rolls. Dunne gets him back down and traps the wrist inside his elbow. He then bends it even more and jams the fingers into the mat!
Ricochet gets up but Dunne has a finger hold. Dunne lifts and throws Ricochet to then grapevine snap the arm. He keeps torturing the elbow and wrist, but Ricochet gets up to reverse the hold. Ricochet has Dunne in a standing grapevine of both an arm and a leg, and then chinbars. Dunne resists, and Ricochet can't put as much pressure as he can because of the damage Dunne has done. Ricochet shifts and goes for the toehold. He has a standing knee wrench, then drops another toehold. Ricochet ties the legs up for a modified deathlock! Dunne turns it over and turns it around on Ricochet. Figure four leg and then shift an armbar. He digs in his knuckles but Ricochet slips through to hammerlock Dunne. Ricochet uses an armlock recliner to cover, ONE. Dunne gets a takedown, then his own Indian Deathlock!
Fans applaud this amazing exchange. They continue to duel while Ricochet works his way out. But Dunne is on those legs again, and has Ricochet in a modified Queen Angelito. Dunne tortures each arm as he brings them back, for a modified surfboard! Ricochet pops out to a cover, ONE! Dunne has Ricochet trapped on the mat and grinds in his forearms. He gives Ricochet a hammerlock chinlock while fans duel red hot as ever. Dunne wants Rings of Saturn but Ricochet slips out, stands up and clubs Dunne's arm. Ricochet drops a knee, but Dunne gets to ropes. Ricochet lets Dunne go but gets a BIG forearm smash! Dunne grins as he gets the better of Ricochet here. He stands on Ricochet's hand and brings him up, but Ricochet fights back.
Ricochet chops Dunne, forearms, chops again, but Dunne gives him a kick. He chops again, then whips, but Dunne reverses. Ricochet slides off Dunne's back, ducks under then handsprings and dropkicks! Dunne bails out but Ricochet builds speed to DIVE! This time Ricochet did mean to hit Dunne! Ricochet drags Dunne up and in, fans continue to duel, but Dunne runs. Ricochet dodges, handsprings, but Dunne blocks it! Dunne takes the foot and twists it for a toehold. Then he kicks out the arm! Fans reach a fever pitch as Dunne stalks Ricochet to a corner. Dunne kicks Ricochet while he's down, then drags him into a hammerlock. Dunne ties Ricochet up, one arm trapped within his own leg for a modified Half Crab. Then he shifts to go after that arm itself, and bends a finger as far back as he wants it to go! Two fingers now!
Dunne twists the hand around, then the elbow and shoulder. Fans hope they "Fight Forever!" at this rate, as Dunne stomps Ricochet's head! Ricochet rolls to a corner for safety, but Dunne doesn't care. Dunne drags Ricochet up by his ear and jabs an elbow in. Dunne kicks Ricochet's bad arm, but Ricochet comes back with a forearm! Ricochet gives another, even as Dunne kicks him. Dunne dodges the next, hammerlocks an arm, and stomps! Ricochet avoids it, but doesn't avoid the slap. Dunne runs, but into the rolling thunder lariat! Both men are down but the fans are loving this. Dunne rolls to a corner while Ricochet gets himself fired up. Ricochet runs in for an uppercut, then a roaring elbow, then puts Dunne into buckles for the tiger feint kick! Springboard uppercut! Cover, TWO! Ricochet keeps his cool, he and Dunne are far from over.
Fans duel more as Ricochet fireman's carry. Dunne slips out and lets Ricochet fall, but Ricochet avoids the kick. Dune goes up and over to then enziguri Ricochet! X-Plex but Ricochet lands on his feet, to shooting star! Cover, TWO!! "This is Awesome!" and "Fight Forever!" are the two chants fans can agree on. Ricochet hurries up top, aims, but Dunne gets over. Ricochet leaps over and pushes Dunne away. Only to roll into the armbar! Dunne adds finger torture, too! Ricochet makes it a cover, TWO! The Penalty Kick misses, but so does the standing moonsault! Dunne stomps away on Ricochet's hand! Dunne grabs Ricochet but gets a knee! Ricochet drags himself up, springboards again, but into a forearm!! Dunne keeps going, X-Plex slam! Cover, TWO!? Ricochet shocks everyone as he survives!
Dunne snarls at Ricochet as he stands up again. He drags Ricochet up again, wanting to end this. Pumphandle, but Ricochet slips out to German Suplex! Dunne lands on his feet to Penalty Kick Ricochet! Then he runs, but into an enziguri! Dunne ends up outside again, and Ricochet builds speed again. Ricochet adjusts as Dunne evades, to then SUPER MOONSUALT! Dunne evades and Ricochet lands on his feet, to get a forearm! And an apron X-Plex! Then, pumphandle, but Ricochet slips out to REVERS-RANA! Cover, TWO!!? Just as Mauro says, "What in the Hell are Ricochet and Pete Dunne made of!?" The fans are loving it either way, and continue to chant "This is Awesome!" "Fight Forever!"
The two men fight on the mat, but then Dunne grabs both hands. Dunne stands on both hands, to STOMP both hands! Buzzsaw kick but Ricochet boots, Dunne enziguris again. Ricochet rolls but into a lariat! Dunne runs, but Ricochet ducks and handsprings, tornado DDT! Cover, TWO!?!? No one can believe what's going on, but fans chant for "NXT! NXT!" Ricochet grits his teeth and refocuses himself while Dunne rolls to a corner. This puts him in a drop zone and Ricochet goes up again. Dunne sees him up there, and follows after. Ricochet intercepts and now they're fighting up top. Dunne goes after the hand, but Ricochet uses his good one to fight back with body shots. Ricochet adjusts, for a SUPER STEINER!! Ax kick, to complete shot! Cover, TWO?!?! How?! Fans don't care how, they give this a standing ovation.
The chant sounds more like "Bruiser-chet" now, but the One and Only isn't done with Dunne yet. He positions Dunne, springboards into a TRIANGLE! Dunne squeezes as hard as he can while keeping himself up. Ricochet pushes himself around, shifts his weight and covers. ONE, but Ricochet shows his strength with a deadlift powerbomb! But Ricochet's fingers are snapped! Then a Kimura wristlock!! Ricochet screams and shouts as he endures, but then powers his way back to a facelock. He deadlift suplexes for a brainbuster! Both men are down from exhaustion, and the fans are still chanting. A 10 count begins, and reaches 5 before either man stirs. Fans continue to duel, and both men lock eyes. Neither backs down, and they start brawling. But oh no, here come the Undisputed Era! They attack and ruin this match!
Winner: No Contest (Interference)
Rating: **** 3/4
1. NJPW Destruction in Kobe G1 Wrestle Kingdom Contract Match: Hiroshi Tanahashi vs Kazuchika Okada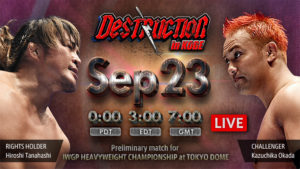 Tanahashi versus Okada XIII, the thirteenth match over 8 years. Going into this match the record was 5-4-3 in favor of Okada, and one of Tanahashi's wins was Okada's farewell for excursion match. So all things considered, the rivalry is very even, but Tanahashi hasn't been able to beat Okada in nearly 4 years. So do we see the briefcase change hands, or does Tanahashi get one step close to completing his comeback tour?
This match was a testament to old school psychology and pacing. Every spot mattered, every high spot had significance, and if you didn't feel anything during this match….check your damn pulse, cause you're probably dead.
Both men set the aggression early, with Okada taking a cheap shot during a break, instead of his usually calm and cocky chest pats. Tanahashi however kept going at Okada, even landed a Dropkick sending him to the outside, Tanahashi nails Okada with a Tombstone which almost gets him a countout victory,but follows up with a High Fly Flow, which might have been a mistake. Tanahashi starts favoring his left knee early and that gives Okada a target.
Low Sliding Dropkicks to Tanahashi's knee seems to be the equalizer for a while. Okada also busts out a few leg submissions like a Seated Cloverleaf and Figure Four Leg Lock. When Tanahashi gets some distance, he manages to return the leg favor and Dragon Screw, as well as, Inverted Dragon Screw Okada's legs.
A simple shocking moment was Okada hitting his Standing Dropkick in the corner, and Tanahashi gets his banged up knee caught and hangs backwards. Red Shoes tells the Young Lions to help him up, and that's not something we haven't seen in other companies with the referee helping someone out of ropes or a move. Okada jumps on Tanahashi quickly, and we continue this back and forth power struggle.
We get late in the match after Tanhashi has already hit two High Fly Flows and Okada hit a Rolling Rainmaker. Tanahashi is on the top rope, Okada keeps trying to take him down. Tanahashi fights him off twice, before Okada tries again, and Hiroshi rocks him. An open hand slap sends Okada slowly down to the mat, and Tanahashi hits the High Fly Flow as soon as Okada hits the mat.  Okada slowly gets up, and gets hit with a High Fly Flow, then with a burst of adrenaline, Tanahashi pulls off one more High Fly Flow for the pinfall victory.
This match was a classic, with numerous callbacks. Hell they even called back to the last G1 match when Tanahashi was trying to crawl to the ropes for a High Fly Flow, immediately as the 30 minute call was made. So the layers, emotion, story telling and impact of every move were momentous. Powerful, fantastic match, gets my highest rating of the year.
Winner: Tanahashi via High Fly Flow
Rating: ****** 1/4
Thoughts:
Now the Cruiserweight match was solid, and made complete sense especially with Buddy Murphy getting a shot at Super Showdown. So I can't complain about that. The NXT match was a fantastic match that would've easily been a 5 Snowflake match, if it was allowed to finish properly. But nothing can touch, Hiroshi Tanahashi vs Kazuchika Okada.
It was just on a whole different level, and people really need to watch this.Also goes to prove why Kenny Omega is completely wrong in his little interview argument (be it work or shoot), Tanahashi's matches tell a story, like wrestling is supposed to.
---
Always Use Your Head and visit the official Pro Wrestling Tees store for The Chairshot All t-shirt proceeds help support the advancement of your favorite hard-hitting wrestling website, The Chairshot!

---