Three Stars Of The Night: WWE Smackdown Live (6/19/18)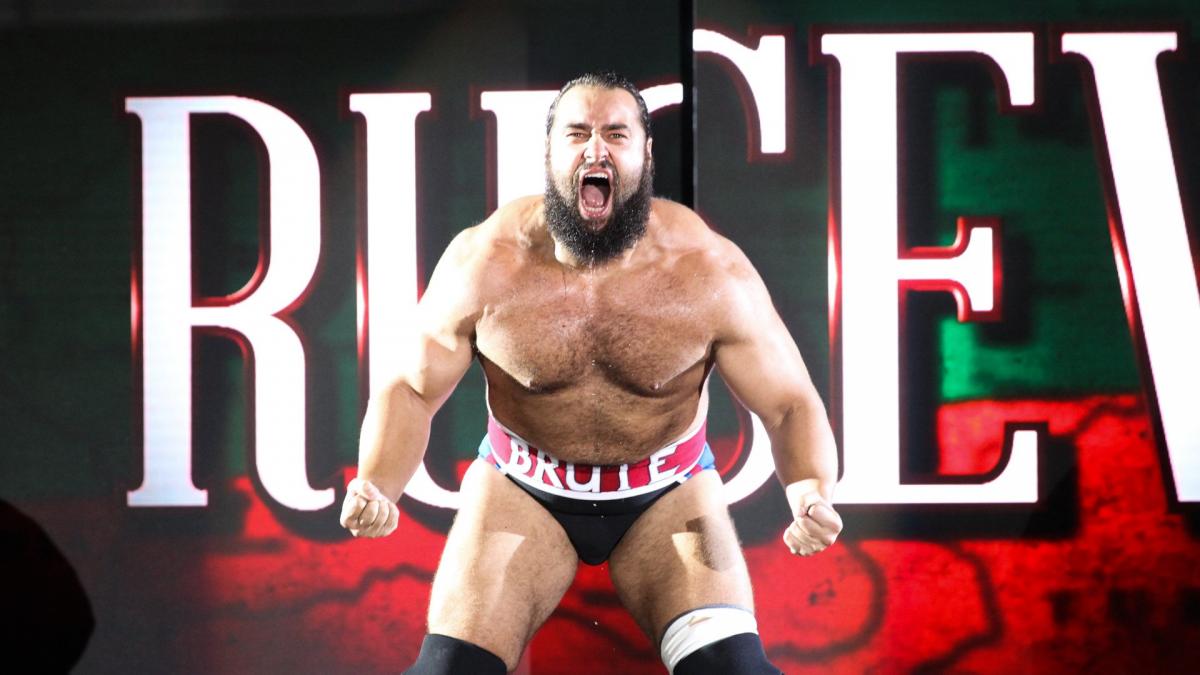 A look at the Three Stars Of The Night for the June 19 edition of WWE Smackdown Live!
Smackdown continued a string of favorable shows in their follow-up to Money In The Bank!
Here are–the Three Stars Of The Night!
The Third Star:
Big E
I don't know why, but I feel like we've been saying this same line for a really, really long time now:
Big E is a freaking star.
Yes, he lost in the first match of the Smackdown Gauntlet. But he stood out. He started the initial damage to Daniel Bryan. But most importantly, he didn't look like one of three–he looked like one in a million.
Because he's a star.
The Second Star:
Becky Lynch
So, four in a row for Becky Lynch, eh? Something good is definitely up for WWE to low-key be rebuilding Becky as they are.
Once Carmella gets beyond Asuka (and I believe she will, even though Asuka's time will come), I think we will see a surprisingly entertaining feud between Carmella and Becky Lynch.
Count me in.
Others given consideration:
SAnitY, Carmella, Samoa Joe, The Miz, and Daniel Bryan
Special Note: How hilarious is Shinsuke Nakamura, complaining because the referee didn't count in Japanese when he counted to 10 in English week after week after week!
And now…a distinction usually reserved for the top performer of the night…the first star!
The First Star:
Rusev
Was there any doubt? I mean the Gauntlet Match almost wasn't fair. The Miz had already "wrestled a match," Rusev got to come out last, and Smackdown was on freakin' Rusev Day for crying out lout!
This one isn't on The Miz, Rusev had the unfair advantage.
In all seriousness, despite being smiles before and after Rusev was an absolute beast in his match with The Miz. He showed the heel fire that has been largely missing, and his aggression paid off in his Gauntlet win.
Now we get AJ Styles vs. Shinsuke Nakamura at Extreme Rules, which as luck would have it is also on Rusev Day???
Damn, everything keeps coming up Rusev.
---
Who are your three stars of the Network? Comment on social media @ChairshotGreg, @theCHAIRSHOTcom, and use the hashtag #UseYourHead!
---
In hockey, a game's "Three Stars Of The Night" represent the top three performers of the night. For more clarification, I defer to this Pittsburgh Gazette explanation:
"The tradition dates to the 1936-37 season, when Imperial Oil became the principal sponsor of Hockey Night in Canada radio broadcasts and was seeking a way to promote one of its products, Three Star gasoline. The idea of doing so by selecting the top three performers in a particular game purportedly came from a Canadian advertising agency.
Many clubs do recognize the player with the most three-star selections with an award or trophy, usually in conjunction with a corporate sponsorship, at the end of the season (or sometimes, each month). All six Canadian franchises, for example, have an affiliation with a well-known brewery.
The NHL keeps track of its own Three Stars Of The Night selections, but that is done on a league-wide basis. The league employs a system that awards 30 points to a first star, 20 to a second star and 10 to a third – a running total can be found on the league's website – but it does not present an award based on them."
In hockey tradition, the first star represents the best of the three, but all three are considered to be receiving a high honor.