Top 5: Things Fans Are Sick Of Seeing In Wrestling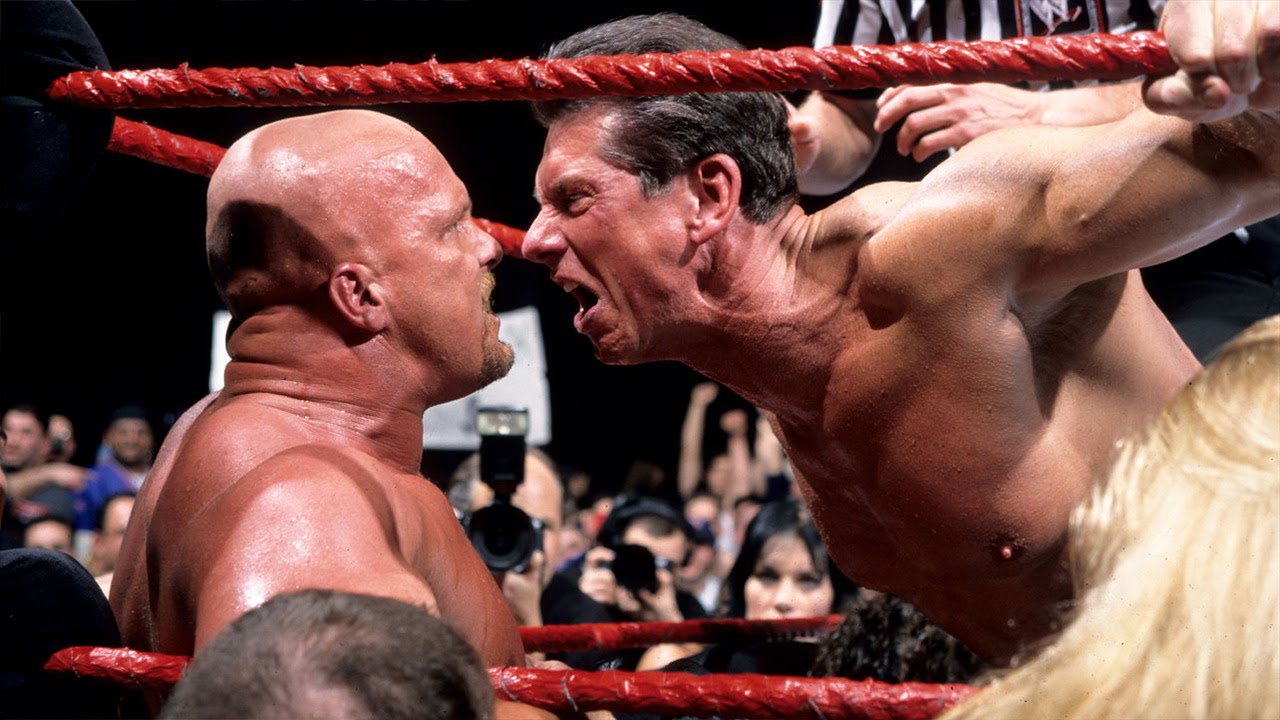 Professional wrestling is full of overused tropes and groan-worthy ideas that fans are quite simply sick of seeing. Cameron Shank gives you …the Top 5!
5. Certain Top Guys
Yes, I could simply put Roman Reigns down to reflect the main instance of fan backlash these days, but there are many forms of fans not taking to a main eventer for a multitude of reasons. Jinder Mahal comes to mind aside from the aforementioned reigns. Not to mention the split reactions for John Cena. There are even occurrences of this outside the WWE with Tetsuya Naito back in 2013 and Alberto Del Rio in TNA just recently. Even Kasuchika Okada has been scrutinized for his lengthy championship run. Of course, if a promotion did everything the fans wanted, the luster would wear off quickly, but forcing someone down the fans throats, especially if their supposed to be the conquering hero, isn't the best way to make business.
4. Over Exposure
Less is more is a great expression. But apparently it has little meaning in professional wrestling. The amount of content the average WWE fan consumes is eye opening in and of itself. With three hours on Monday, two hours on Tuesday, another hour for 205 Live and other for NXT. That's not including months with WWE or NXT PPVS. There's also New Japan, Ring of Honor, Impact, Lucha Underground, a plethora of wrestling promotions that want you to tune into their product. However, the main problem here, is WrestleMania weekend, where every promotion wants to put on a show next to the increasing length of WWE's biggest show of the year. It's enough to drain even the most die hard of fans. I'm not saying cut down the exposure in large dosses, but I think we could all do with promotions, lightening up their schedule just a bit. Thankfully, WWE has cut the PPV number down, let's just hope we can look forward to everyone adopting the less is more principle.
3. A Lack of Larger Than Life Stars
There is a reason the superstars of the past still get used frequently. It is more then letting nostalgia run it's course. Superstars of previous eras were built differently than the superstars of today, making them must see acts. While today's talent may be the best in ring, that isn't the only quality a wrestler needs to have be become legendary. WWE may be a main infractor, but there are plenty of promotions who use stars of the past.
2. Heel Authority Figures
After the success of Austin vs. McMahon in the Attitude Era WWE and even other promotions has done the evil boss to death. Even on screen authority figures in general get their fair share of criticism. Every week on WWE television we see an authority figure make matches and get involved with storylines. It is something a lot of fans can't stand as it has become formulaic and bland. What worked nearly twenty years ago may not work the same today, especially there are no adaptations made.
Honorable Mention – Smiling Babyfaces
1. Endless False Finishes
In fairness WWE is pretty tame compared to some independent promotions, but even then it can be tiresome to see John Cena hit five Attitude Adjustment, on of them being from the middle rope, just to have his opponent kick out yet again. Sometimes there is nothing more dramatic than a good false finish. However, when it's done multiple times in one match, it can be grating. It makes those special occasions when a kick out is called for less special. False finishes don't make a good match by themselves, but it can enhance it when good storytelling is in effect. If the false finishes could be toned down, I think we would all be much happier about the pro wrestling landscape.