What Is WWE Doing With Daniel Bryan?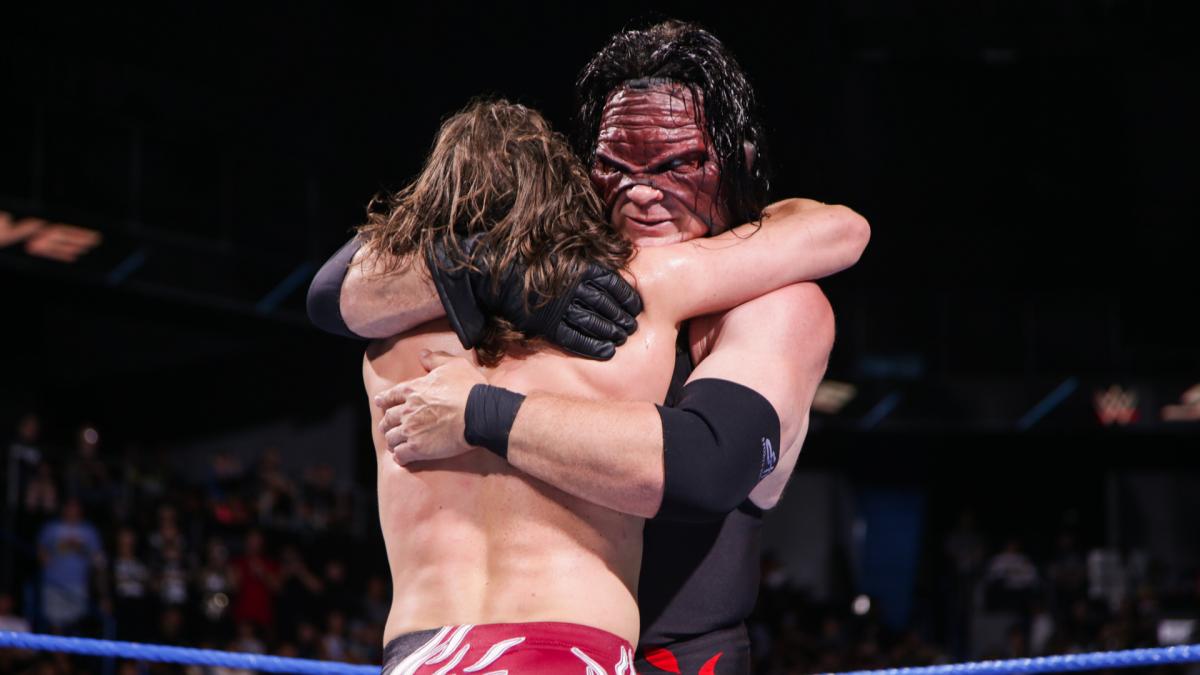 I'm not sure what to make of WWE's recent decision to reunite Daniel Bryan and Kane to form Team Hell No and face The Bludgeon Brothers at Extreme Rules with the SmackDown Tag Team Titles on the line. There are many of this wrestling onion that could be examined from this decision, which still moves the company further away from the match fans are begging to see happen.
It appears we all will have to wait for Bryan and The Miz a little longer.
The news of this tag team title match, made at the end of a rather mediocre SmackDown Live show Tuesday night, shows WWE is indecisive in what to do with the leader of the "Yes!" Movement moving forward. It also creates a cluster of twists and turns to navigate through later.
What happens with Luke Gallows and Karl Anderson now that they have been shoved aside?
Does this mean Bryan will only focus on tag team wrestling if he and Kane take the belts from Luke Harper and Erick Rowan?
Does WWE trust Bryan's in-ring performances, or do they feel another injury is imminent?
What just happened to the WWE Title picture moving forward?
Where is Roddy Piper when you need him to give us answers to the questions we have yet to ask? The only problem is the Rowdy One would get pissed off with the creative team for flipping the script too many times before the ink on the paper dries.
WWE needs to make a decision about Bryan, which direction he walks, and will there be a match with The Miz at SummerSlam or will he toil in the tag team division? Sorry, Kane. While I enjoyed your return to action Tuesday night, but you do little to help the momentum of Bryan, that starts and stops like my old Chevrolet Cavalier in the last 1990s.
What we have here is a failure to understand the method of this company's madness. Bryan is by far the biggest attraction on Tuesday nights. There is a definitive direction for other superstars with AJ Styles meeting Rusev for the WWE Title. Jeff Hardy and Shinsuke Nakamura are in a tug-o-war over the United States Title. That leaves Samoa Joe, The Miz and Bryan to twist in the wind. It almost makes me wish Big Cass was still part of the Tuesday night fun bunch, if for nothing more than balance.
Does this mean the company is counting on Randy Orton to return from injury to wage war with Samoa Joe? And when will WWE finally make this confrontation between Bryan and the eight-time Intercontinental Champion happen? Please don't give us the Sasha Banks-Bayley treatment. We deserve better than that.
Bryan has told the fans over and over again he is ready to march toward another world title opportunity. It appeared to be predestined. It looked as though Nakamura would take the title from Styles, only to be challenged by Bryan. It never happened. It appeared Joe would face Styles for the strap. It never happening. The puzzle pieces don't fit right now in WWE's complex world of uneven booking.
Something must change. For now, fans get to see Kane and Bryan do their thing as a dysfunctional tag team taking on the best villains to come along in decades. It works in theory but changes the course of things to come. And as I write this, we still do not have a Bryan-Miz match to speak of. The wrestling world is waiting on is tiptoes for that one.
As long as Bryan is part of the tag team division, it will never happen. This is a path WWE should not have taken unless a reason is revealed before the SummerSlam hype begins.