Why Shinsuke Nakamura Should Win at Money in the Bank 2018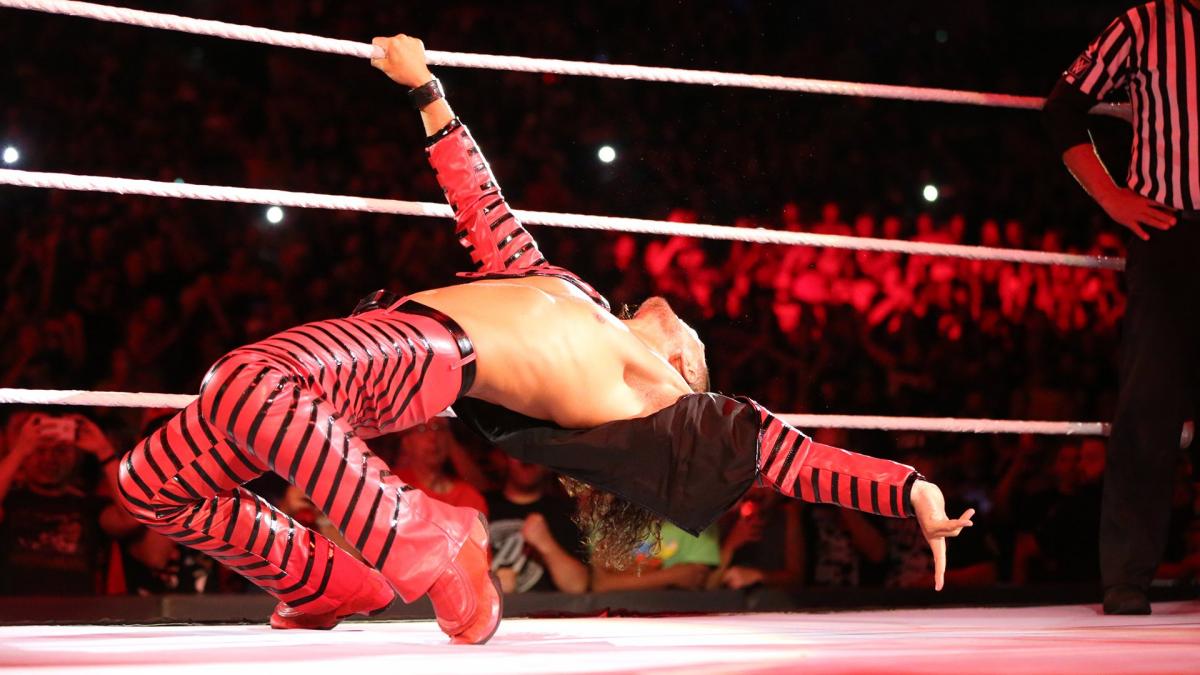 Since his win at the Royal Rumble 2018, Shinsuke Nakamura has made the most of his opportunity on Smackdown Live.  Even though he was on the losing end at WrestleMania against AJ Styles, the King of Strong Style switched gears with a shocking heel turn.  His change of attitude caused for him and Styles to continue their feud into the summer, which overall hasn't been that bad (numerous low blows aside).
Let's talk about his character change first.  The change of character serves as a way of having a psychological advantage over Styles.  From his "no speak English" tag, to intently drag out the contract signing on this past Smackdown is a well-done notion for Nakamura to get the heat he needs going into Money in the Bank.  This has all built up since WrestleMania, so it's a long time coming to see him and Styles go to war to possibly settle their score once and for all.
Many fans are familiar with the fantastic match the two men had two years prior at WrestleKingdom 10.  Comparing that match to their program in WWE gives way to both men adapting to the company's way of doing things.  It is telling that the best match between the two in their WWE careers was on Smackdown just weeks ago.  Not that it's bad at all, because it's not in the slightest.  Cast aside what the majority of opinion is out there, there is no denial that WWE made the right call to take this feud past WrestleMania into SummerSlam.
Now, I know that SummerSlam is two months away.  Fans know that so much can happen in that span of time.  First, Money in the Bank is coming just around the corner – this Sunday as a matter of fact.  What happens at this event will determine where paths will go, especially when it comes to the WWE Championship picture.  With that comes a plethora of questions.  Questions such as, will there be a Raw winner, or a Smackdown winner at Money in the Bank?  Will match placement be a factor if said winner plans to cash in immediately?  And one other question, what is next for Styles and Nakamura after Money in the Bank?
Keep in mind, this feud has not been a clean sweep for either man.  There has been no clear winner at the last PPV event, which bought time for both men to continue their feud.  With the match on Smackdown, Nakamura was victorious which allowed him to choose the stipulation for their upcoming match.  And with that being said, Nakamura very well could be the one holding Championship gold over the Phenomenal One.  Here are some of my reasons why Nakamura should be the Last Man Standing this Sunday at Money in the Bank.
Establishes Dominance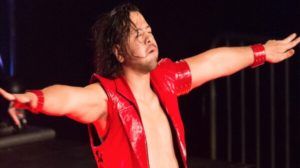 Nakamura is easily the top heel on Smackdown thanks to his actions at WrestleMania.  Winning the Championship will prove that his change of heart is not a fluke.  Becoming the bad guy serves the purpose that he is in fact a force to be reckoned with.  He is not a pushover, and if his rings skills are anything to go by, he is just as dangerous as a heel versus being a face.
Fans already know how immensely talented Nakamura is in the ring.  I personally think his ring psychology is easily overlooked – and that is something that has played an incredible role since WrestleMania.  If anything else, the way he has toyed with those in and out of the ring comes full circle as Nakamura knows what he is doing to get under everyone's skin.  It's almost like he can pick until the other person snaps.  Just exactly like how he did Styles during the backstage contract signing on Smackdown.
Nakamura absolutely has the tools that makes him the most hated man on Smackdown.  He doesn't need the gold to solidify his talent, but it would just add to the incredible job he has been doing since WrestleMania.
Pointless Heel Turn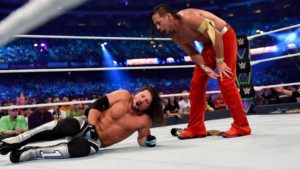 The purpose of Nakamura's heel turn is to take another direction into winning the WWE Championship.  His path to Championship gold on the main roster has been a little more challenging versus his quick rise to the Championship in NXT.  A slow start on Smackdown quickly ascended once Nakamura won the Royal Rumble.  With his WrestleMania loss, Nakamura made quite the WrestleMania moment the second he low blowed Styles post-match.
From there both men have battled each other with no clear winner in the PPV matches.  If Nakamura loses, what was the point of the heel turn to begin with?  There is many positives with the heel turn, which includes his mannerisms in efforts to piss off anyone from the fans to his opponents.  It's heel gold at best considering that at one point there was nothing that could keep fans from cheering on Nakamura as he chased WWE glory.  So why not reward him with a Championship run?  I would not be surprised if Nakamura somehow cheated his way to his first WWE Championship.  Look at past stars such as Triple H, Edge and The Rock.  Their wins as heel were defining moments in their legacies.  Nakamura would fit that bill nicely.
SummerSlam Closing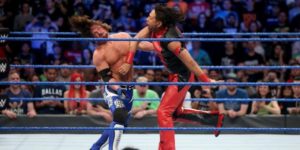 With SummerSlam right around the corner, it would be fitting for Styles to invoke his rematch clause at the second biggest PPV of the year.  Giving both of these men a proper end to their WWE program would be the right thing to do.  It is the perfect chance to close a chapter and start a new one.  While I say that, it's easy to forget that a wrench can easily be thrown into that via the Money in the Bank briefcase.
There is a 50/50 chance that a Smackdown guy wins the briefcase, and if that happens, then that is a big factor hanging over the WWE Championship picture.  There are little things in between that could pose a threat as Styles and Nakamura attempt to reign supreme on the blue brand.  But if there is a Raw winner, then it will eliminate that threat going into SummerSlam.
There is a saying that when one door closes, another one opens.  So where could either man go after their program is done?  I wouldn't mind seeing Styles feud with someone such as Cien Almas, though if for some reason Styles is still Champion, then Samoa Joe certainly comes to mind.  Nakamura could easily go into a feud with Daniel Bryan, which screams money.
King's WrestleMania Rewind: Charlotte Flair vs. Asuka from WrestleMania 34
Chris king is back with one of the most underrated matches in WrestleMania history–Charlotte Flair vs. Asuka!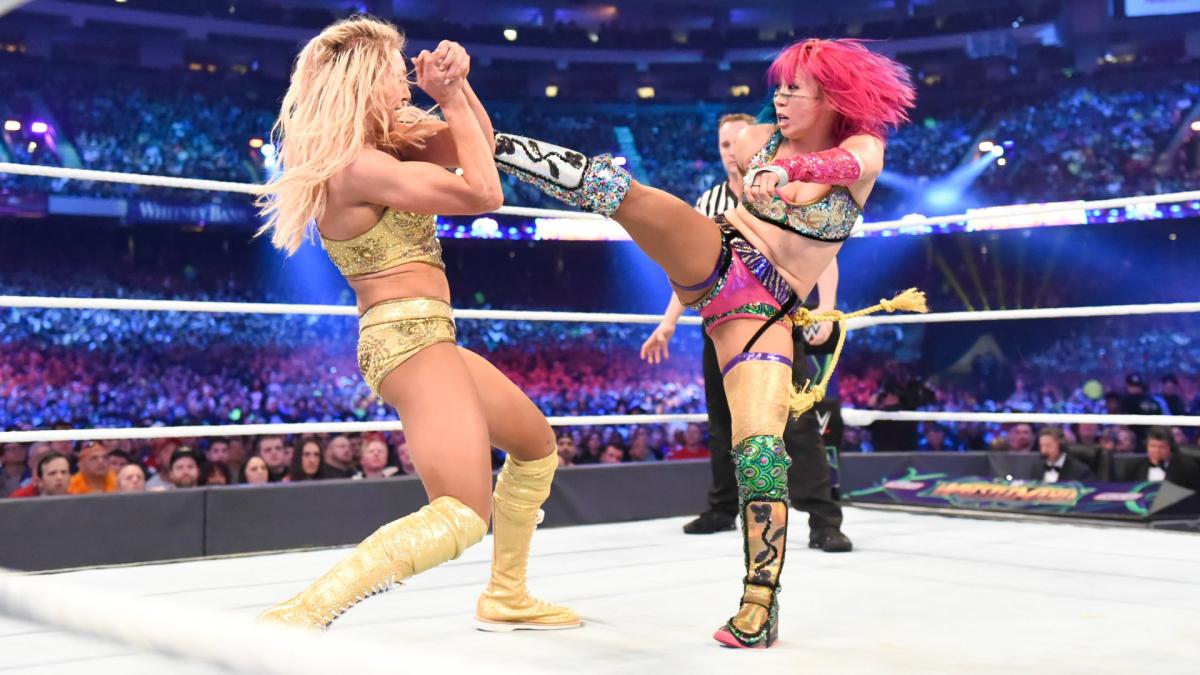 Chris king is back with one of the most underrated matches in WrestleMania history–Charlotte Flair vs. Asuka!
We look back at Charlotte Flair vs. Asuka at WWE WrestleMania 34. 'The Empress of Tomorrow' put her unprecedented and historic undefeated streak of 914 days on the line against 'The Queen's' SmackDown Women's Championship.
For years, this was considered a dream match while Asuka dominated the roster in NXT, while Flair won numerous championships on the main roster on both Raw and SmackDown. The Empress made her long-awaited debut on the September 11th episode of Raw and began to tear through the competition.
Asuka outlasted all twenty-nine other women in the historic first-ever Women's Royal Rumble match to challenge for the title of her choosing. At Fastlane, she made her choice.
The WWE Universe was so excited for this match myself included. Both superstars delivered a fantastic performance on the Grandest Stage of Them All executing counter after counter. Asuka showed off some nasty-looking kicks to her opponent, and Flair hit a thunderous Spanish Fly off the top rope. Flair was seconds away from defeat at the hands of The Empress but she locked in Figure Eight and Asuka was forced to tap out.
I can't even begin to explain how shocked I was at this outcome, as nearly everyone expected The Empress to continue her undefeated streak and walk away with the women's title. This controversial decision was the downfall of Asuka's momentum. She would ultimately win the SmackDown Women's Championship at the 2018 TLC pay-per-view in the triple-threat ladder match.
Fast forward to this year when Asuka has recently returned with her Japanese-inspired persona Kana. Kana is dangerous and ruthless and is heading into a championship with Bianca Belair at WrestleMania 39. The Empress has regained all her momentum and is highly favored to walk away with the Raw Women's Championship. Let's hope that Asuka and Belair can tear the house down and deliver an A+ grade match both women are fully capable of.
King: Dominik Mysterio Needs To Do This At WrestleMania
Chris King is here with what WWE should do with Dominik Mysterio at WrestleMania in his long-awaited match against his father Rey Mysterio Jr.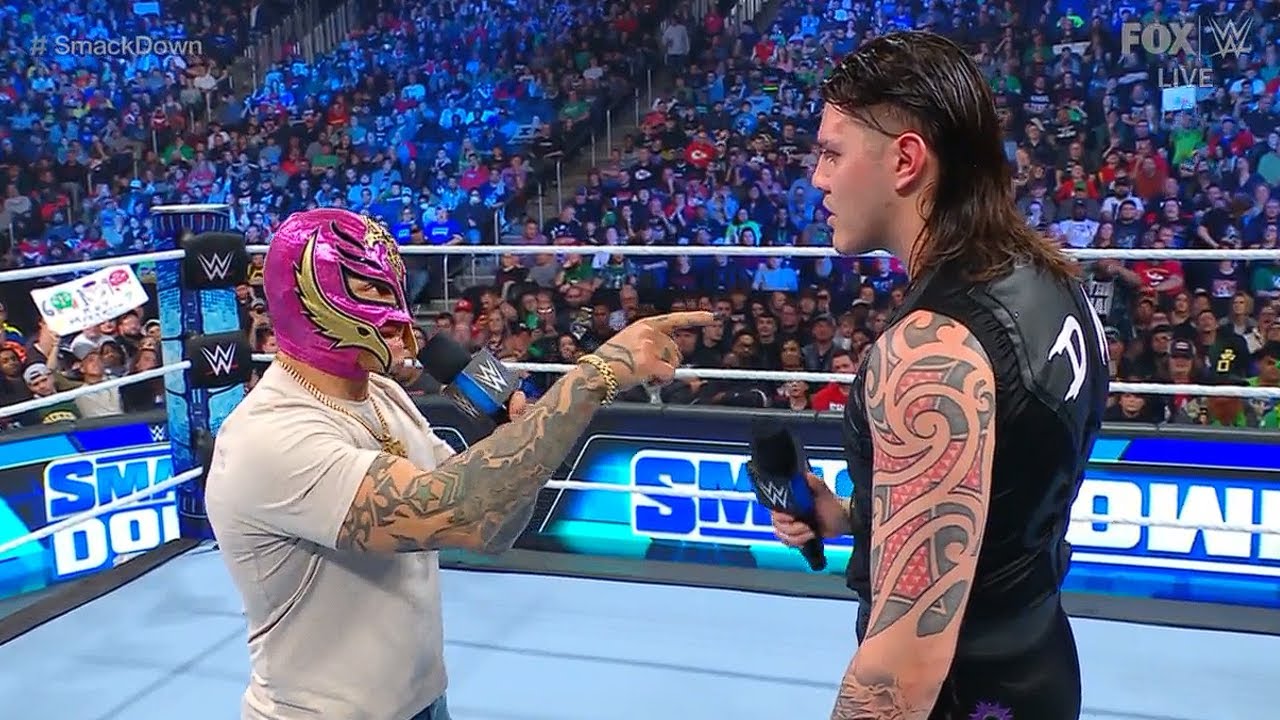 Chris King is here with what WWE should do with Dominik Mysterio at WrestleMania in his long-awaited match against his father Rey Mysterio Jr. 
On this week's episode of Friday Night SmackDown, Rey Mysterio finally snapped and beat some sense into his disrespectful punk-ass kid Dominik. The member of the Judgement Day came out to push his father again for a match on the Grandest Stage of Them All, this time with his mother and sister at ringside. The ungrateful punk told his mom to "Shut Up," as a father even I wanted to jump through the screen and whoop his ass.
Back in October of last year, Mysterio made the emotional decision to possibly quit the company but, instead, Triple H persuaded the Lucha libre superstar to move over to SmackDown to avoid his son. This came after Dominik shockingly turned on his father at Clash at the Castle. Mysterio did everything he could to refuse his despicable son's challenge for Mania but, a man can only be pushed so far. Mysterio will be inducted into the 2023 WWE Hall of Fame and I expect Dominik to embarrass his father during his speech to further this personal feud.
Yes, the WWE Universe hates Dominik and wants to see him get the ever-loving crap kicked out of him but, this feud is missing a special ingredient to capitalize on the biggest heat possible. Throughout this feud, Dominik has made mention of the legendary Eddie Guerrero on several occasions going back to the "iconic" 2005 feud.
I know WWE might not want to go this route but, Dominik MUST come out to Eddie Guerrero's theme at Mania. The disrespectful punk needs to come out in a lowrider to garner nuclear heat. It doesn't matter if The Judgement Day comes out and causes interference for Dominik to get the win, all that matters is that both superstars get the biggest payoff of this nearly year-long feud. Just imagine the Roman Reigns heat after he defeated The Undertaker and multiply that by ten. Dominik portrays the perfect heel and he truly is the missing ingredient that The Judgement Day needed to grow and evolve into a top faction.