Why Shinsuke Nakamura Should Win at Money in the Bank 2018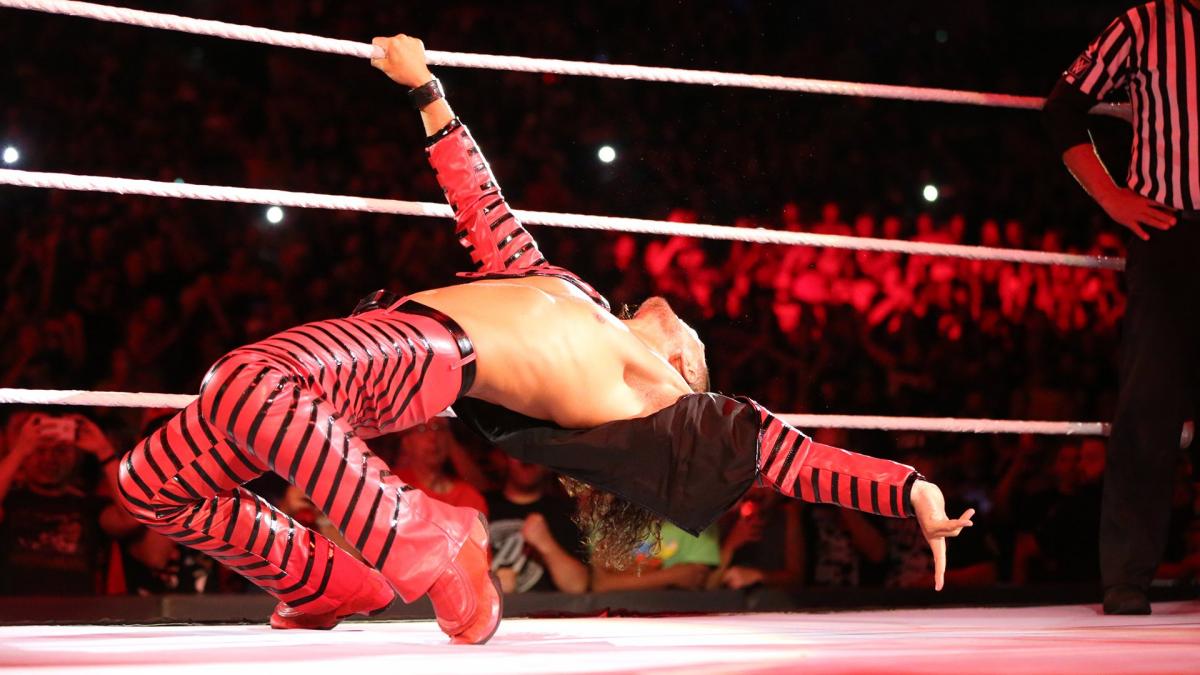 Since his win at the Royal Rumble 2018, Shinsuke Nakamura has made the most of his opportunity on Smackdown Live.  Even though he was on the losing end at WrestleMania against AJ Styles, the King of Strong Style switched gears with a shocking heel turn.  His change of attitude caused for him and Styles to continue their feud into the summer, which overall hasn't been that bad (numerous low blows aside).
Let's talk about his character change first.  The change of character serves as a way of having a psychological advantage over Styles.  From his "no speak English" tag, to intently drag out the contract signing on this past Smackdown is a well-done notion for Nakamura to get the heat he needs going into Money in the Bank.  This has all built up since WrestleMania, so it's a long time coming to see him and Styles go to war to possibly settle their score once and for all.
Many fans are familiar with the fantastic match the two men had two years prior at WrestleKingdom 10.  Comparing that match to their program in WWE gives way to both men adapting to the company's way of doing things.  It is telling that the best match between the two in their WWE careers was on Smackdown just weeks ago.  Not that it's bad at all, because it's not in the slightest.  Cast aside what the majority of opinion is out there, there is no denial that WWE made the right call to take this feud past WrestleMania into SummerSlam.
Now, I know that SummerSlam is two months away.  Fans know that so much can happen in that span of time.  First, Money in the Bank is coming just around the corner – this Sunday as a matter of fact.  What happens at this event will determine where paths will go, especially when it comes to the WWE Championship picture.  With that comes a plethora of questions.  Questions such as, will there be a Raw winner, or a Smackdown winner at Money in the Bank?  Will match placement be a factor if said winner plans to cash in immediately?  And one other question, what is next for Styles and Nakamura after Money in the Bank?
Keep in mind, this feud has not been a clean sweep for either man.  There has been no clear winner at the last PPV event, which bought time for both men to continue their feud.  With the match on Smackdown, Nakamura was victorious which allowed him to choose the stipulation for their upcoming match.  And with that being said, Nakamura very well could be the one holding Championship gold over the Phenomenal One.  Here are some of my reasons why Nakamura should be the Last Man Standing this Sunday at Money in the Bank.
Establishes Dominance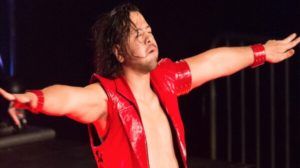 Nakamura is easily the top heel on Smackdown thanks to his actions at WrestleMania.  Winning the Championship will prove that his change of heart is not a fluke.  Becoming the bad guy serves the purpose that he is in fact a force to be reckoned with.  He is not a pushover, and if his rings skills are anything to go by, he is just as dangerous as a heel versus being a face.
Fans already know how immensely talented Nakamura is in the ring.  I personally think his ring psychology is easily overlooked – and that is something that has played an incredible role since WrestleMania.  If anything else, the way he has toyed with those in and out of the ring comes full circle as Nakamura knows what he is doing to get under everyone's skin.  It's almost like he can pick until the other person snaps.  Just exactly like how he did Styles during the backstage contract signing on Smackdown.
Nakamura absolutely has the tools that makes him the most hated man on Smackdown.  He doesn't need the gold to solidify his talent, but it would just add to the incredible job he has been doing since WrestleMania.
Pointless Heel Turn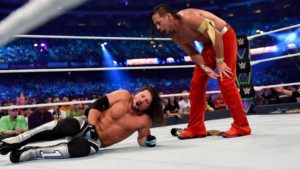 The purpose of Nakamura's heel turn is to take another direction into winning the WWE Championship.  His path to Championship gold on the main roster has been a little more challenging versus his quick rise to the Championship in NXT.  A slow start on Smackdown quickly ascended once Nakamura won the Royal Rumble.  With his WrestleMania loss, Nakamura made quite the WrestleMania moment the second he low blowed Styles post-match.
From there both men have battled each other with no clear winner in the PPV matches.  If Nakamura loses, what was the point of the heel turn to begin with?  There is many positives with the heel turn, which includes his mannerisms in efforts to piss off anyone from the fans to his opponents.  It's heel gold at best considering that at one point there was nothing that could keep fans from cheering on Nakamura as he chased WWE glory.  So why not reward him with a Championship run?  I would not be surprised if Nakamura somehow cheated his way to his first WWE Championship.  Look at past stars such as Triple H, Edge and The Rock.  Their wins as heel were defining moments in their legacies.  Nakamura would fit that bill nicely.
SummerSlam Closing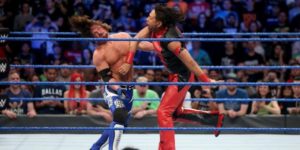 With SummerSlam right around the corner, it would be fitting for Styles to invoke his rematch clause at the second biggest PPV of the year.  Giving both of these men a proper end to their WWE program would be the right thing to do.  It is the perfect chance to close a chapter and start a new one.  While I say that, it's easy to forget that a wrench can easily be thrown into that via the Money in the Bank briefcase.
There is a 50/50 chance that a Smackdown guy wins the briefcase, and if that happens, then that is a big factor hanging over the WWE Championship picture.  There are little things in between that could pose a threat as Styles and Nakamura attempt to reign supreme on the blue brand.  But if there is a Raw winner, then it will eliminate that threat going into SummerSlam.
There is a saying that when one door closes, another one opens.  So where could either man go after their program is done?  I wouldn't mind seeing Styles feud with someone such as Cien Almas, though if for some reason Styles is still Champion, then Samoa Joe certainly comes to mind.  Nakamura could easily go into a feud with Daniel Bryan, which screams money.
Carol: Why Brock Lesnar Will Win At WWE Wrestlemania
What if Brock wins?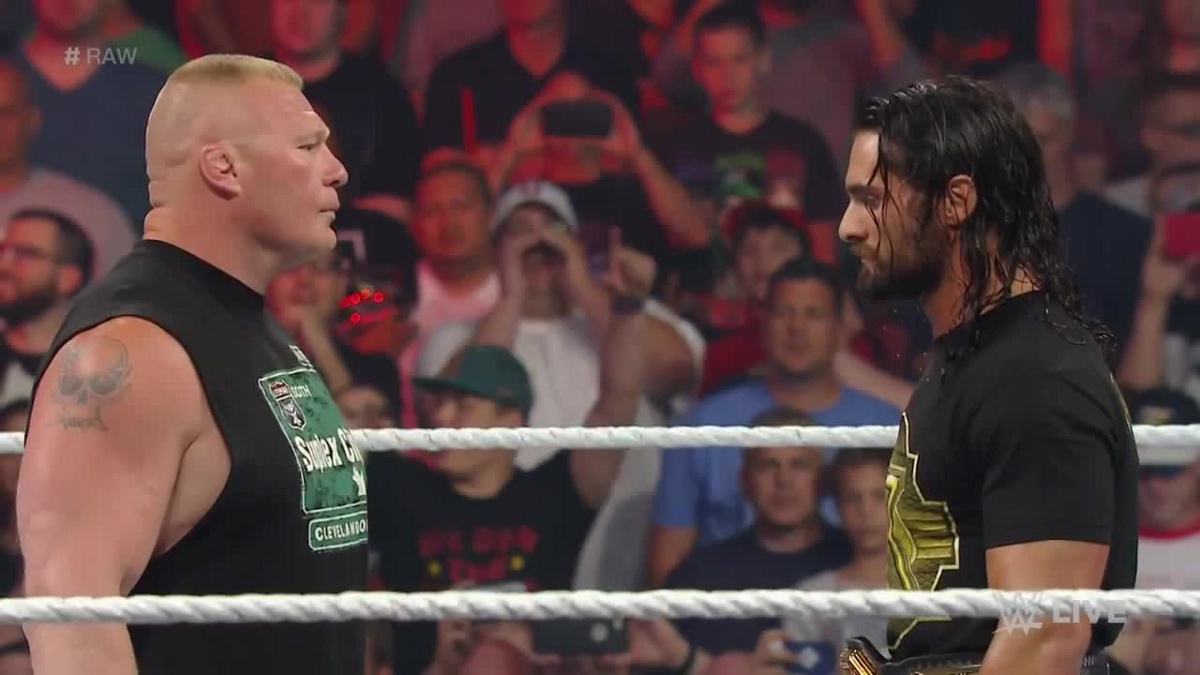 Will Seth Rollins slay the beast at WWE WrestleMania, or will Brock Lesnar walk out the reigning, defending, undisputed WWE Universal Champion? Carol thinks the latter.
WrestleMania is less than three weeks away and while everyone's attention is on Becky Lynch vs Ronda Rousey vs Charlotte Flair, there's one title match that has slipped everyone's mind. The Universal Championship match between Seth Rollins and Brock Lesnar is a high-profile fight that hasn't received that much attention. The reason is due to Lesnar's part-time schedule. Since the Royal Rumble, Lesnar has only appeared on RAW twice and that was to attack Rollins.
Rollins has done everything he can to get fans invested in the feud. He's delivered heartfelt promos while also doing verbal spats with Paul Heyman about why Lesnar doesn't deserve the championship. Heading into WrestleMania, Rollins is heavily favored to win and end Lesnar's reign as champion. Fans have become frustrated with Lesnar being a part-time champion and will be cheering when he loses. However, WWE fans shouldn't start celebrating just yet.
History Repeats Itself?
WWE is well-known to do stupid stuff and come WrestleMania, I have a feeling they'll have Brock retain. There are a couple of reasons behind my theory. The first one has to do with the uncertainty of Brock's future with WWE. Every year around this time, there's reports questioning Brock's career plans. Just as fans get excited about the prospect of Brock leaving for UFC, he inks a new deal to stay with WWE. This year, I don't see things changing when it comes to Lesnar's status with the company. Brock is one of Vince's top guys and with new competition popping up; Mr. McMahon is going to do everything to keep his wrestlers from leaving. Brock's incentives could include more money and a longer reign as Universal Champion.
Health Issues For Rollins
The other reason for Lesnar going over at WrestleMania is Seth's health. Rollins has been having issues with his back, which has kept him off of house shows. Recently, he wrestled on RAW and showed that he was still in top form heading into WrestleMania. However, Seth's back issues could be a concern for WWE officials, and that may very well play into their plan of whether Rollins wins the Universal Championship.
The Big Dog Is Back
The last reason to be concerned about the match has to do with the return of Seth's Shield brother Roman Reigns. Prior to announcing his battle with leukemia, Reigns was the Universal Champion and was feuding with Brock. With Reigns now healthy and has returned to wrestling, Vince may decide to resume the Roman vs Brock feud, with Reigns conquering the beast and reclaiming the championship. If any of these scenarios were to happen, it would be unfair to Seth.
Rollins has had a phenomenal year and there'd be no better way to cap it off by having him win the Universal Championship at WrestleMania. But given how notorious WWE is for swerving fans, it wouldn't be surprising if we had another outcome like last year's WrestleMania. My advice to WWE fans is to prepare for the worst when it comes to WrestleMania, because odds are that Brock Lesnar's reign as Universal Champion will continue.
Greg DeMarco's Three Stars Of The Night: WWE Raw (3/18/19)
Who delivered the biggest performances of the night on Raw?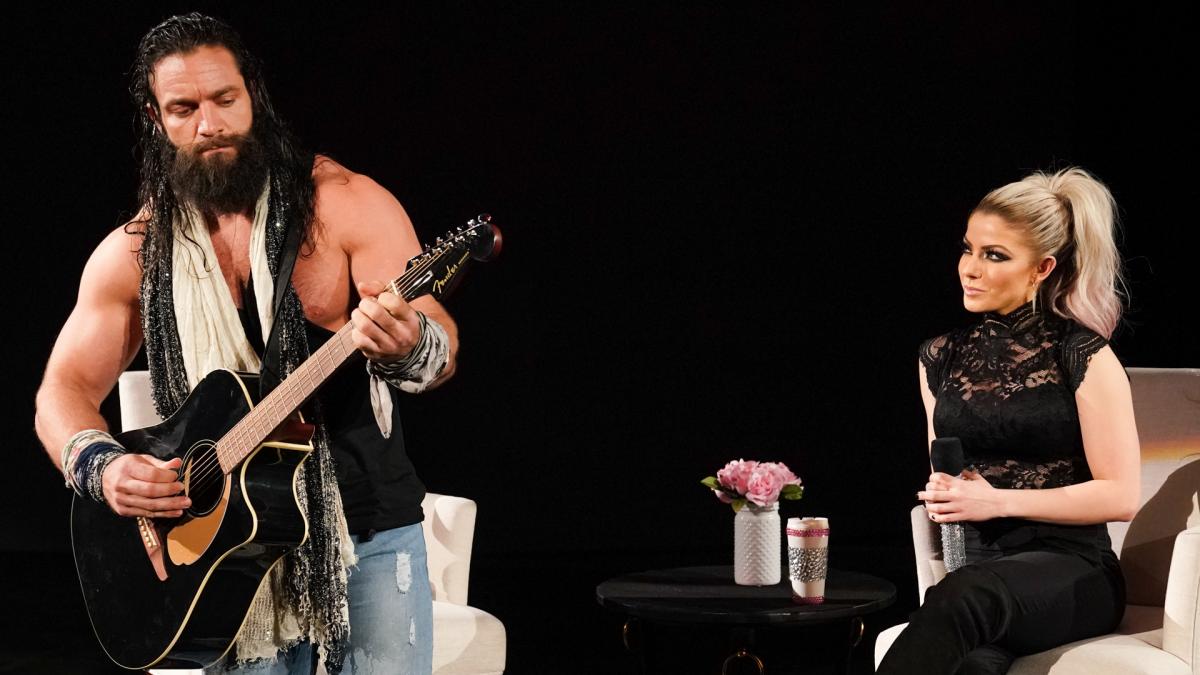 Greg DeMarco brings the Three Stars of The Night back with the March 18 episode of WWE Raw from Chicago!
Raw was live from Chicago, on the Road To WrestleMania, and it seemed like the perfect night to revive the Three Stars! I mean, it's a mega city for the company and a very important Raw. I figured the entire roster would step up in a huge way. I was wrong…
But we did get a packed WWE Raw, including Kurt Angle's opponent being revealed as Baron Corbin, Beth Phoenix officially returning to the ring, and the heat being turned to 11 on Brock Lesnar vs. Seth Rollins. Now, it's Three Stars time…shall we?
The Third Star: Leo Rush
I know people find Lio Rush annoying, and it means he's doing his job. In reality, he delivers in a big way on a weekly basis, making Bobby Lashley more relevant and usually putting in a great in-ring performance. This week was no different, especially when he was selling for Braun Strowman. Bobby Lashley also let it happen to Lio Rush, which is another way Lio delivered–letting Lashley's character develop even further. Hate on Lio Rush if you must, but he continues to enhance Bobby Lashley's entire act on a weekly basis.
The Second Star: Elias
Few people have a better grasp on their character than Elias (Alexa Bliss being one of them), and he's gotten it to a point where it's effortless. To me, that means we may see a big push coming for him after WrestleMania. In this segment he delivered a strong promo, interacted brilliantly with Alexa, got the desired reactions out of the crowd, and perfectly foreshadowed a WrestleMania interruption that very well might be John Cena. Count me in as walking with Elias.
Honorable Mention: Paul Heyman, Alexa Bliss, Ronda Rousey, and Sasha Banks
And now… a distinction usually reserved
for the top performer of the night …the first star!
The First Star: Seth Rollins

If there was any question who has taken up the mantle of leading WWE Raw, it should be answered now. Seth Rollins delivered in a big way on Raw. Last year he carried things as Intercontinental Champion, and I think he's more than ready to be the Universal Champion. I look forward to seeing his run, with opponents like Drew McIntyre waiting in the wings after WrestleMania.
But can I put in for a Rollins vs. Batista program post-WrestleMania? Please? Nothing would make me happier than seeing Big Dave put Seth over before heading back to Hollywood.
---
Who are your Three Stars of WWE Monday Night Raw? Comment on social media @ChairshotGreg, @theCHAIRSHOTcom, and use the hashtag #UseYourHead!
---
In hockey, a game's "Three Stars Of The Night" represent the top three performers of the night. For more clarification, I defer to this Pittsburgh Gazette explanation:
"The tradition dates to the 1936-37 season, when Imperial Oil became the principal sponsor of Hockey Night in Canada radio broadcasts and was seeking a way to promote one of its products, Three Star gasoline. The idea of doing so by selecting the top three performers in a particular game purportedly came from a Canadian advertising agency.
Many clubs do recognize the player with the most three-star selections with an award or trophy, usually in conjunction with a corporate sponsorship, at the end of the season (or sometimes, each month). All six Canadian franchises, for example, have an affiliation with a well-known brewery.
The NHL keeps track of its own Three Stars Of The Night selections, but that is done on a league-wide basis. The league employs a system that awards 30 points to a first star, 20 to a second star and 10 to a third – a running total can be found on the league's website – but it does not present an award based on them."
In hockey tradition, the first star represents the best of the three, but all three are considered to be receiving a high honor.