World Class Radio: TMS reviews New Japan's Dominion and discusses CM Punk
Monday's edition of The Morning Show is here & Jordan has the day off!!!
As we all know, Jordan is training & preparing for the wrestling academy. Because of that he needed the day off this morning BUT fear not because friend of the show Kyle Moores will be helping us out today.
Rey & Kyle discuss two main topics today
1 – CM Punk
2 – NJPW's Dominion
We hope you enjoy the show & we would like to thank Kyle for being on the show!
Support World Class Radio by donating to the tip jar: https://tips.pinecast.com/jar/good-brothers-podcast
Send us your feedback online: https://pinecast.com/feedback/good-brothers-podcast/1261d040-b637-4d69-a46e-4dad56f92c1d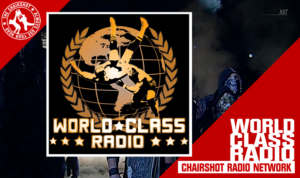 Skull smashing opinion, analysis, news and reviews for pro wrestling, sports and more go to…
THECHAIRSHOT.com #UseYourHead ChairshotRadioNetwork
@ChairshotRadio @theCHAIRSHOTcom
Driving With DeMarco: What We Can Learn From Lacey Evans
Best character in all of WWE today!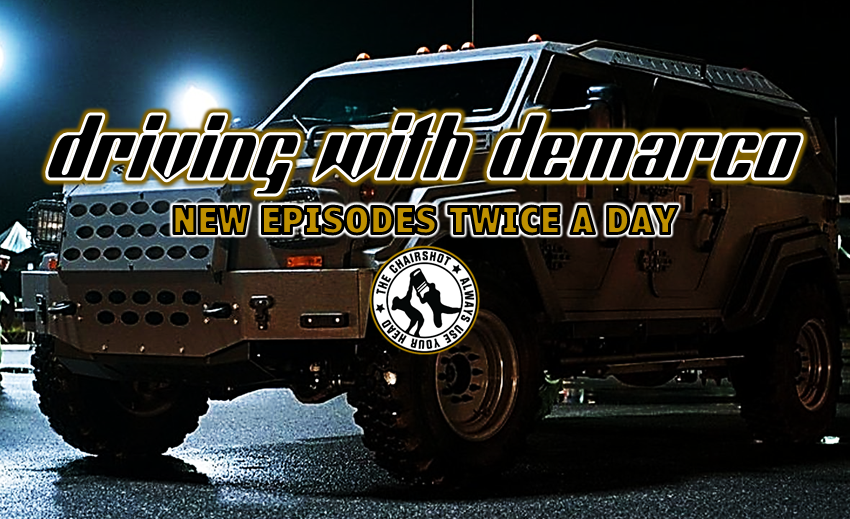 Greg DeMarco welcomes you along for the work commute on another edition of Driving With DeMarco! This morning Greg discusses the amazing character performance being given by Lacey Evans.
Greg DeMarco invites you along his morning and afternoon commute twice each day (weekday) on Driving With DeMarco! Greg tackles an exciting topic in the world of professional wrestling in his unique solo style, usually in 15ish minutes. Plus Greg interacts with traffic, the GPS lady, and more!
Listen, engage, and enjoy…Driving With DeMarco!
---
Listen to the new episodes as soon as they are released on Anchor!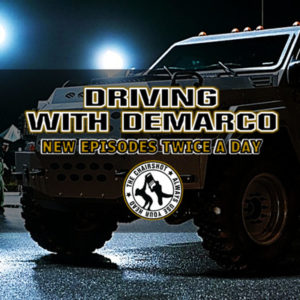 ---
Elisa looks great in her Chairshot gear.
You can, too!
Be like Elisa and get yours at:
https://www.prowrestlingtees.com/related/thechairshot.html
The #Miranda Show: Miranda ❤'s Bayley….24/7
On this week's The #Miranda Show, Miranda Morales hosts a celebration for Bayley, and Greg has no choice but to love it!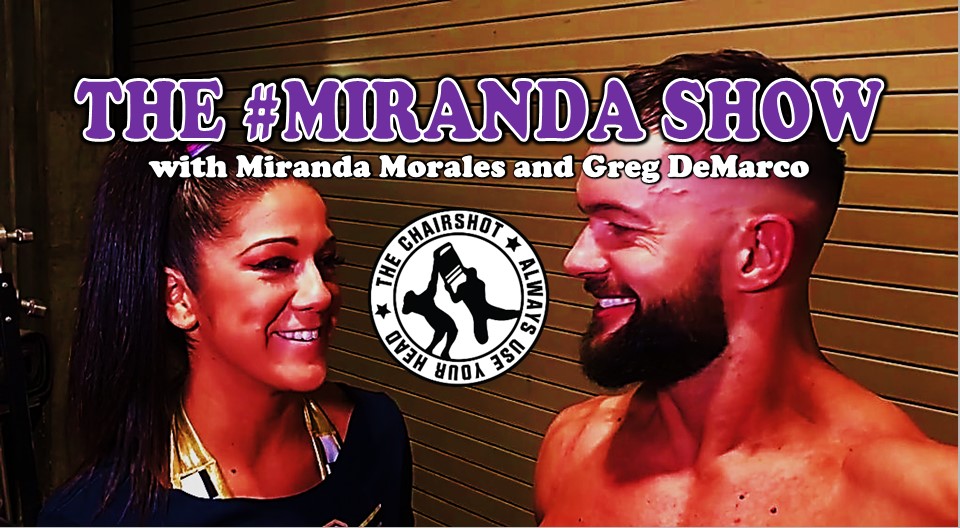 On this week's The #Miranda Show, Miranda Morales hosts a celebration for Bayley, and Greg has no choice but to love it!
On this edition of The #Miranda Show, Miranda expresses her love for Bayley making her way back to the top of the card after her Money In The Bank cash-in on Charlotte Flair, and makes sure Greg expresses his love as well! She also discusses the WWE 24/7 Championship and they discuss what they're most looking forward to at AEW Double Or Nothing.
What does Miranda force Greg to do this week? Two words: Soundbite limit.
The #Miranda Show airs live and late each Tuesday night and is available anytime, all the time, on-demand as part of the Chairshot Radio Network at TheChairshot.com.