WWE News: Details On Shinsuke Nakamura Being Pulled From SmackDown Live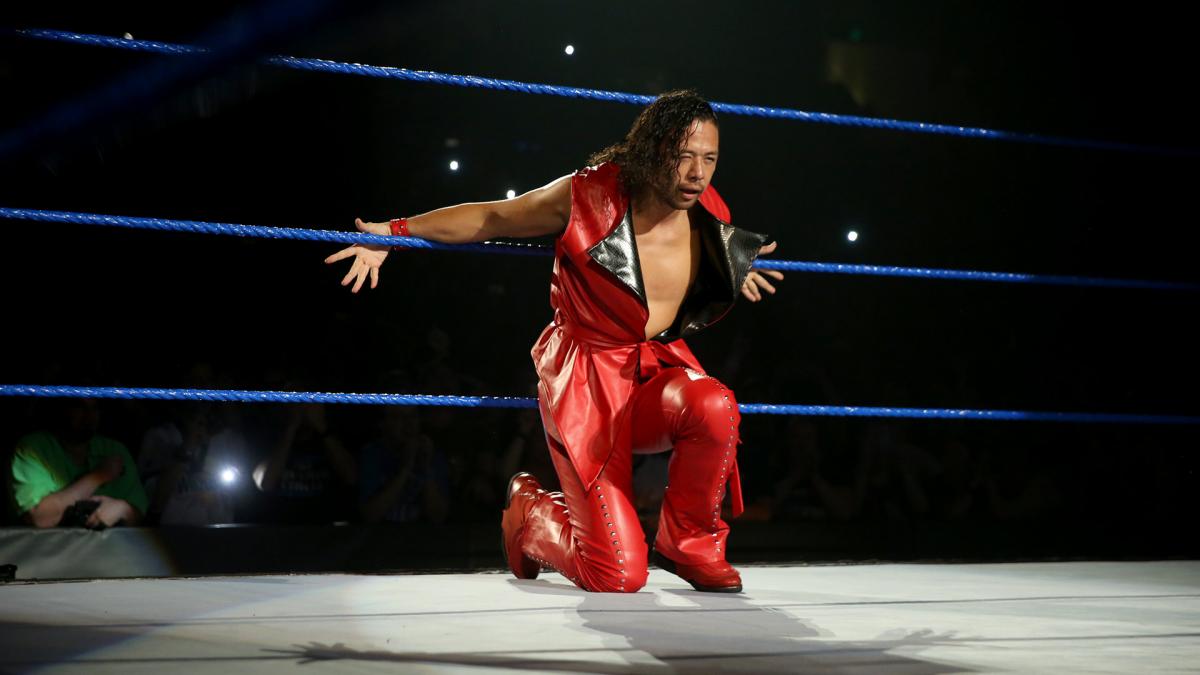 Earlier today, it was announced by WWE that tonight's scheduled United States Championship match that would have seen Shinsuke Nakamura challenge Jeff Hardy has been cancelled as 'The Artist' is not medically cleared to compete. It was revealed that Nakamura had suffered an unspecified injury last night while the blue brand was in Bakersfield, California for a Live Event, but it appeared that it could be part of an angle.
More details about the situation have now been revealed as PWInsider is reporting that Shinsuke is in fact injured to a degree. According to the report, while backstage at last night's Live Event Shinsuke was bitten by a police dog. A police presence is felt at all WWE events to do a pre-show security check. Reportedly while doing a sweep backstage, the dog came across Nakamura and bit him on the leg without being provoked, leading to him being pulled from the show in addition to tonight's SmackDown Live. It's also being said that the injury isn't too serious, however Shinsuke is sore from the incident.
EA's Take: This is exactly why I prefer to wait on these sorts of things until we get all of the information. Unfortunately, this time I did not wait and was very much incorrect in my assessment. So for that, I must apologize and for anyone that wants to dump on me for it, you may do so on Twitter @E_Ames323. Swing away friends!
Continue following TheChairshot for all the latest skull smashing opinion, news, reviews and so much more! @theCHAIRSHOTcom on Twitter
Always #UseYourHead
Flaming Pearl Oracle: Asian Pacific Announcements With Major Impact
Some big news on the Asian Pacific front, including AEW involvement, partnerships, and former WWE NXT star Zeda Zhang!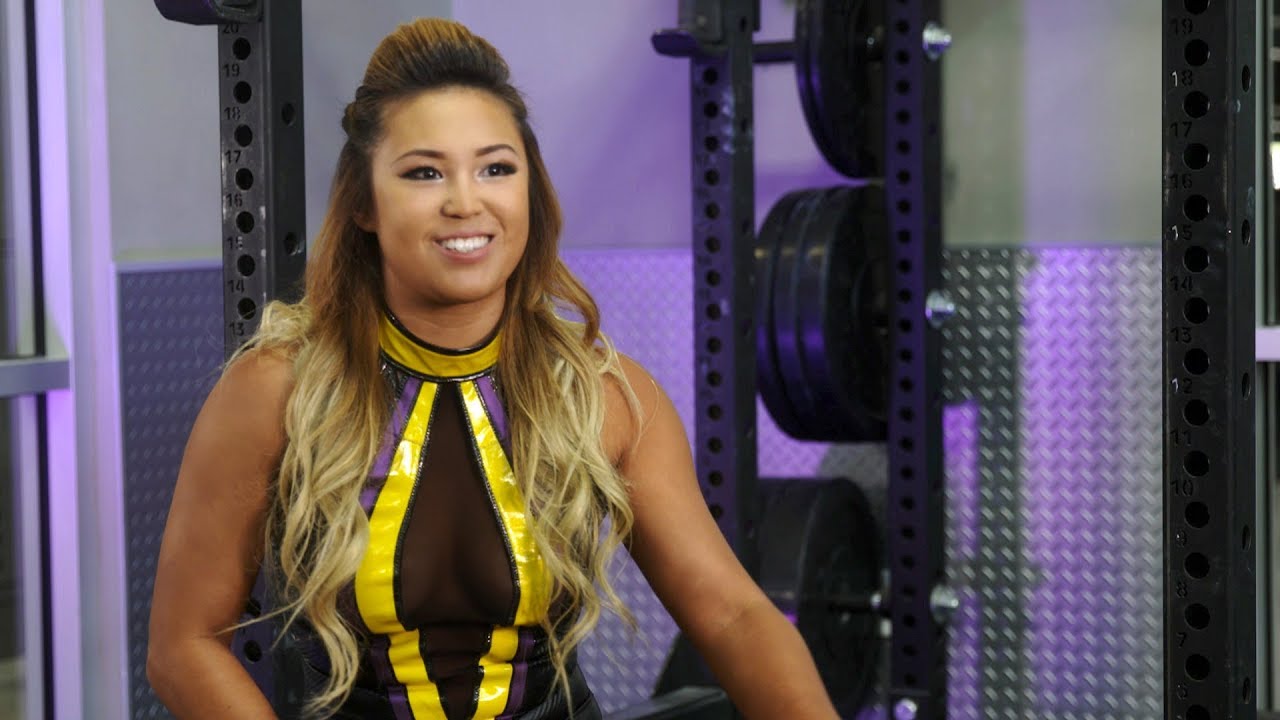 Shawn checks in with some big news on the Asian Pacific front!
The May 11th Belt and Road Championship Tournament 2 has been active over the past weekend.  The originator Middle Kingdom Wrestling (China) announced several participants for the upcoming event being hosted by Nepal Ring Wrestling Association (NRWA).
The Belt and Road Championship Tournament will not be an actual tournament format.  The design of the event will change to a more recognizable event with several matches.  The participating promotions decided to keep the event's name as a tribute to the first 2018 initiative.
The main event has been announced to be a fatal four way style match for the championship.  The 2018 champion Black Mamba (MKW) will defend his belt against Ash Silva, Tommy Combat, and Nuwakote Tiger.  
In mixed tag team match, Michael Su and Zeda Zhang  vs Shine and Dilaasha.  Michael Su and Zeda Zhang (former WWE NXT superstar) will represent China's Middle Kingdom Wrestling.
Middle Kingdom Wrestling (MKW) champion Big Sam will also defend his title against Nepal Ring Wrestling Association's representative David.
In Other Asian Pacific News
On 20 March 19, Hong Kong Wrestling Federation tweeted an interesting proposal.  Hong Kong Wrestling promoter Ho Ho Lun may be attempting to partner with New Taiwan Wrestling (NTW), Grapple Max Singapore, Singapore Pro Wrestling, Middle Kingdom Wrestling, Philippine Wrestling Revolution, and Malaysia Pro Wrestling.
This type of partnership would have a major impact globally. Currently Middle Kingdom Wrestling works closely with the WWE's NXT Asia program.
This alliance could restrict talent sharing, hinder cooperation events in the region, and exclude a small number of independent promotions.
Noticeably not on this list are Gatoh Move Pro Wrestling (Thailand) and  Oriental Wrestling Entertainment (China).
This next piece will be covered in more detail by AEW reporter Brandon King.  On 23 March, Middle Kingdom Wrestling inquired about booking an AEW women's wrestling talent.  I have reached out to MKW officials with several questions.  They have requested a couple days for them to provide their responses.  I will provide more information probably Wednesday or Thursday.
Chairshot Wrestling News Shuffle: Hart Foundation Are Hall Of Famers, Women Main Event WrestleMania, Kofi vs Bryan and More!
News here! Commentary today on the Hart Foundation as Hall Of Famers, Women Main Event WrestleMania, Kofi vs Bryan and More!
News here! Commentary today on the Hart Foundation as Hall Of Famers, Women Main Event WrestleMania, Kofi vs Bryan and More!


Hart Foundation To The Hall Of Fame
The Hart Foundation had been rumored to be a inducted into the hall of fame class this year for the past few months. Now, WWE has made it official.
On March 1985 in Brantford, Ontario, Jim "The Anvil" Neidhart and I officially became the Hart Foundation. On April 6, 2019, we take our place in the WWE Hall of Fame. I wish Jim was still with us to celebrate this moment, but I know he'll be on stage with me in spirit. pic.twitter.com/hFasuj385Q

— Bret Hart (@BretHart) March 25, 2019
Jason's Take
This is well overdue as the Hart Foundation were one of the top five tag teams in WWE history. The only disappointment is the induction comes after the passing of Jim The Anvil Neidhart.
Women To Main Event WrestleMania
It had been speculated since November, and now it will finally happen. The women will main event WrestleMania for the first time in history. Becky Lynch, Ronda Rousey, and Charlotte Flair will face off in a triple threat match for the RAW women's championship.
BREAKING: #WrestleMania 35 will feature the first-ever women's main event when @RondaRousey, @BeckyLynchWWE, and @MsCharlotteWWE battle for the #RAW #WomensChampionship! https://t.co/kZvtY1hUo3

— WWE (@WWE) March 25, 2019
Jason's Take
No surprise here, but I am glad the WWE has announced this in advance, rather than handling it like the Hell In A Cell match between Flair and Banks. Depending on who you ask, this match is ever over-hyped, or will be the greatest women's match in company history. Regardless, the media is all over this announcement, so you can be all eyes will be on this main event. So hopefully fans will be able to last through the 8 hours of WrestleMania prior to this match.
Nikki Bella Announces Her Retirement
On this week's episode of Total Bellas, Nikki Bella announced her retirement. "I feel like I'm too old for that travel," Nikki said about the last WWE tour. "I really am ready to hang up the jersey. I can say it fully."
WWE Spoils WrestleMania World Title Match
We know that Kofi Kingston will most likely take on Daniel Bryan at WrestleMania for the WWE World Championship. Apparently, a reddit user came across a sponsored ad from WWE's Instagram account today that "spoiled" the match announcement.
Jason's Take
No real surprise here, we all knew this match was going to happen. I can't say that WWE's Instagram "spoiled" this match announcement.
Becky Lynch Offered Multi-Year Deal
Becky Lynch has been "The Man" when it comes to the women's division in 2019. With that in mind, Pro Wrestling Sheet has noted that WWE has offered Becky a multi-year deal to stay with WWE and it includes a significant pay raise. She is expected to sign the new deal soon.
Jason's Take
Some love Becky, and some love to hate Becky. Regardless, the contract extension is deserved, as she has been part of the shot in the arm the women's division has needed the last 10 years.