WWE News: James Ellsworth Backs Out Of Booking In China On Sunday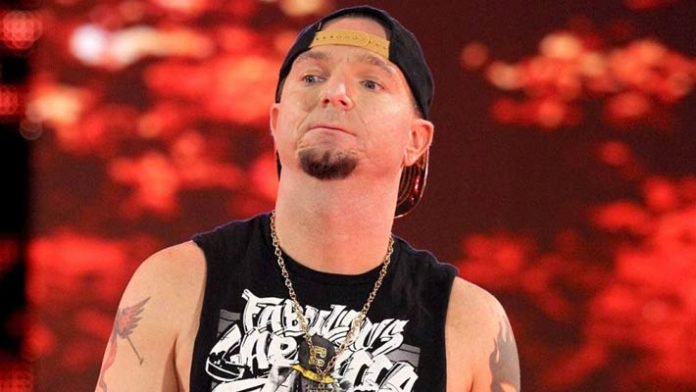 Earlier this week, PWInsider reported that former WWE Superstar James Ellsworth was scheduled to return to the company in some fashion (whether it be one shot or a longer relationship) this Sunday at the Money In The Bank pay-per-view at the Allstate Arena in Rosemont, Illinois.
Other news outlets were quick to "kill the rumor" as Ellsworth would quickly tweet out that he would be in China for a booking on Sunday:
China this week people pic.twitter.com/K5QqhO3wLS

— James Ellsworth (@realellsworth) June 11, 2018
After some research, I was able to determine that despite the booking in China it was still very plausible that Ellsworth would be able to make his shot and fly back in time for Money In The Bank (which you can find here). The showtime in China is 3AM Central time, then a 12-hour flight into Chicago, meaning it would be a quick turnaround, but still very possible.
Today, Casey Michael, who is the owner of Squared Circle Sirens, tweeted out an announcement from MKW Wrestling stating that Ellsworth has subsequently pulled out of the booking and will not be making the trip. Additionally, MKW added that it was "spoiling surprises for another company":
— casey michael 🏳️‍🌈 (@ifyouseekcasey) June 14, 2018
EA's Take: There's this thing in the world of news, whether it be wrestling-related news or just in general, that's seemingly fallen by the wayside in past years and it's called "research". These other sites that blasted PWInsider for "false information" are looking really stupid right now, when all they had to do was a simple, little bit of research to see that even had he made the trip to China, Money In The Bank was still possible. Instead, they try to be the "smartest guy in the room" and now they're going to be the ones looking like the fools for "false information". We don't say "Always Use Your Head" just because it's catchy. There is always that possibility WWE scraps it due to everybody finding out about their plans, but if you ask me, 2 + 2 = 4.
Continue following TheChairshot for all the latest skull smashing opinion, news, reviews and so much more! @theCHAIRSHOTcom on Twitter
Always #UseYourHead
WWE News: SmackDown Live Superstar Gets A Name Change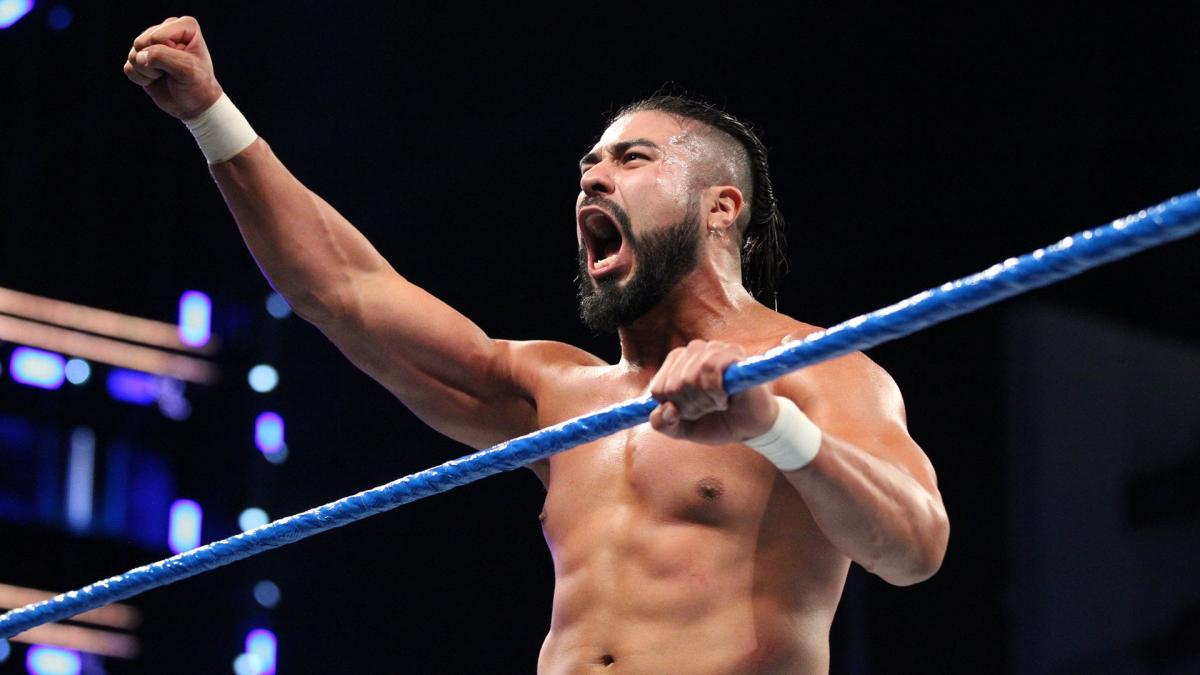 WWE has changed Andrade 'Cien' Almas' name!
Tonight's episode of SmackDown Live from the Legacy Arena in Birmingham, Alabama was set to feature the next chapter between two lucha stars, Rey Mysterio and Andrade 'Cien' Almas (keep up with all the action with Mitchell's Live Report).
The match was everything the WWE Universe expected, but the newsworthy item coming out of tonight had nothing to do with the action at all. WWE has officially shortened up Almas' name, as he is now simply known as Andrade. This is something we've seen WWE do in the past with the likes of Cesaro (Antonio Cesaro), Rusev (Alexander Rusev), Neville (Adrian Neville) and most recently with Apollo Crews, calling him just 'Apollo' for a short period of time.
Of course for those familiar with Andrade, that is actually the former La Sombra's real last name (Manny Andrade). Now going back to the match, both Superstars took some incredible risks in search of a victory, but in the end Zelina Vega was the deciding factor and Andrade would get the win.
That #Powerbomb has GOT to hurt! #SDLive @AndradeCienWWE @reymysterio pic.twitter.com/Xx2DSM0pBY

— WWE (@WWE) January 16, 2019
🎶 WHO'S THAT JUMPIN' OUT THE SKY? 🎶#SDLive @reymysterio @AndradeCienWWE pic.twitter.com/cWreJpM5sY

— WWE (@WWE) January 16, 2019
So… @AndradeCienWWE is INCREDIBLE! #SDLive @reymysterio pic.twitter.com/w7j9uXVovn

— WWE (@WWE) January 16, 2019
2019 = TRANQUILO@AndradeCienWWE has just DEFEATED the legendary @reymysterio! #SDLive @Zelina_VegaWWE pic.twitter.com/5pleLtNBfX

— WWE (@WWE) January 16, 2019
WWE News: RAW Rating Increases Again, Takes Top 3 Spots In Rankings (1/14/19)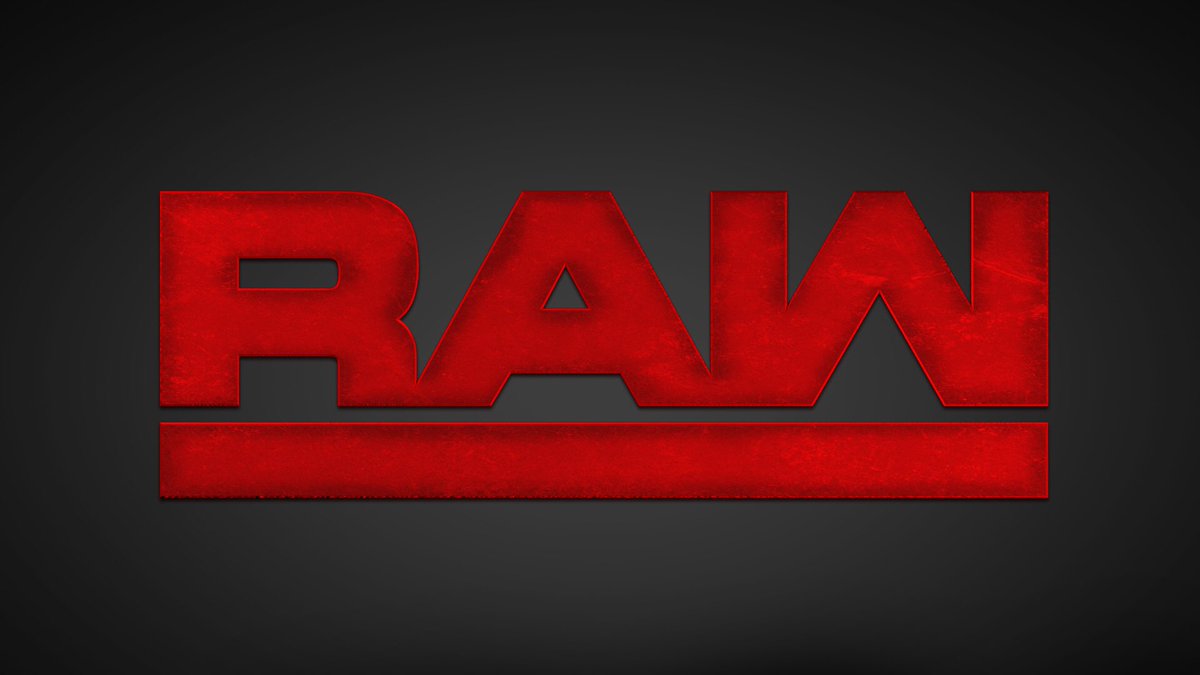 The ratings are in for last night's WWE RAW!
After a couple of weeks where Monday Night RAW fell on the eve of holidays and gave the WWE Universe two pre-taped episodes that scored low ratings, last week the red brand saw a big increase up against the College Football National Championship (see last week's ratings here).
The numbers for last night's RAW have been released and with no tough competition this week, we have another increase to a 2.722, up 17.1% from last week and up 38.3% over the last two. Here's how the last four weeks of ratings look for Monday Night RAW:
December 24th: 1.775
December 31st: 1.968
January 7th: 2.324
January 14th: 2.722
As for the Cable Top 150 Rankings for the 18-49 demographic, the aforementioned College Football National Championship knocked the red brand entirely out of the top five, which is an unusual circumstance. This week is a start contrast, as RAW occupies the top three spots. Here is this week's top five:
Monday Night RAW (9PM) – USA Network – 0.93
Monday Night RAW (10PM) – USA Network – 0.91
Monday Night RAW (8PM) – USA Network – 0.90
Love & Hip Hop – VH1 – 0.74
NCAA Basketball Duke/Clemson – ESPN – 0.71
EA's Take: What a difference a week can make, especially when you're not up against the most watched College Football game of the entire season. The funny thing is with regards to the rankings, RAW moves up tremendously while posting nearly identical shares of the demographic as they had last week. So while some people tried to tell me that an 18% increase in their audience and nearly a 1 share of the 18-49 wasn't a victory for WWE, I think any logical person will tell you that's just absurd. I was also told that scoring a rating in the 2's isn't a big deal, but only eleven shows last night in the top fifty pulled it off.