WWE News: John Cena Scores Movie Role In Jackie Chan's 'Project X'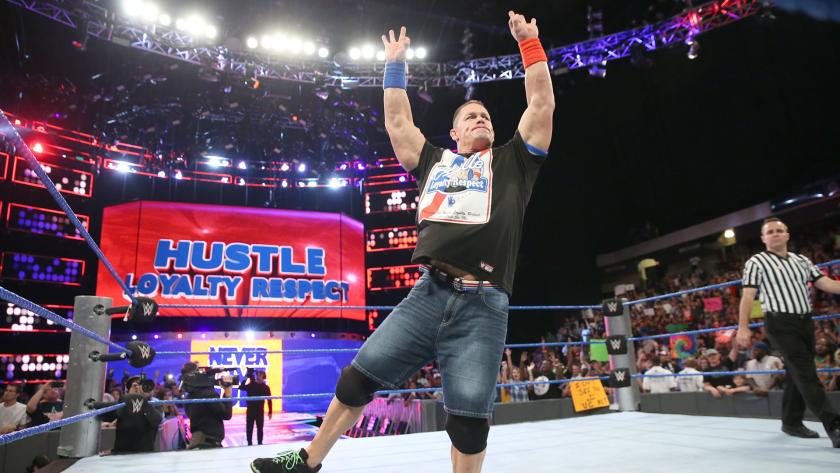 WWE Superstar John Cena has primarily been in the news over the past couple of months not because of anything he's done in WWE, but the ongoing saga of his reported on-again, off-again relationship with Nikki Bella (which you can find all of here). We've got a change of pace today however!
Deadline.com is reporting that Cena has signed on for a new movie, Project X, featuring Jackie Chan who is also one of the producers. The film being written by Arash Amel (The Titan-2018, A Private War-2018, Grace Of Monaco-2014) and directed by Scott Waugh (Act Of Valor-2012, Need For Speed-2014) is currently in pre-production.
This comes after Cena saw his movie Blockers hit theaters this Spring, plus he landed the starring role in the Dwayne 'The Rock' Johnson project The Jansen Directive (which you can read here) and is the star of the forthcoming Transformers movie, a Bumblebee spin-off.
Below is a description of the film via Deadline:
"A Chinese private security contractor who must help get oil workers out of peril when the refinery is attacked in Baghdad. Once he uncovers the attack as part of a plot to steal the oil, he partners with an American former Marine who lives in Iraq teaching orphans. The Marine had been fooled into thinking he was working to seize illegally gotten Chinese assets before he learns he was had and partners up with the Snow Leopard Commando."
Continue following TheChairshot for all the latest skull smashing opinion, news, reviews and so much more! @theCHAIRSHOTcom on Twitter
Always #UseYourHead
Chairshot Wrestling News Shuffle: WrestleMania To Get Stone Cold? Alexa Bliss Returns To The Ring, Gronk To WWE? and more!
News here! Commentary on WrestleMania To Get Stone Cold? Alexa Bliss Returns To The Ring, Gronk To WWE? and more!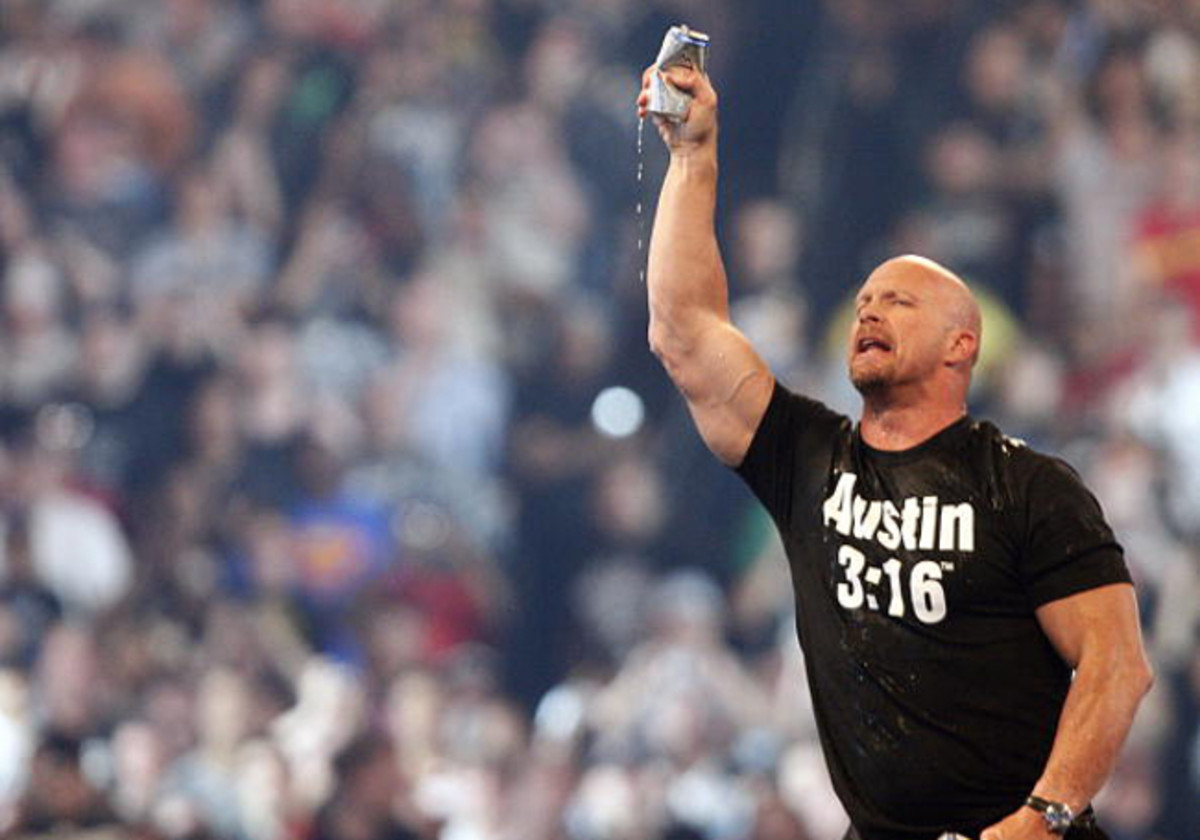 News to start out your week! Commentary on WrestleMania To Get Stone Cold? Alexa Bliss Returns To The Ring, Gronk To WWE? and more!


Is WrestleMania Getting Stone Cold?
WrestleMania is often the time many legends of wrestling's past return to WWE for the weekend festivities. According to PWInsider, WWE is looking at having arguably their biggest star in history involved with WrestleMania, Stone Cold Steve Austin. Austin has not been on WWE TV since the RAW 25th Anniversary show in January 2018.
Jason's Take
To me, and many others, the card and storylines leading up to the pay per view have seemed the weakest they have been overall in years. Bringing in a few big names may help spark more interest.
Alexa Bliss Returns To Ring At Live Event
This past week, I discussed Alexa Bliss and her absence from the ring. It had been rumored that Bliss had been injured, however that no longer seems to be the case as Bliss returned to in ring action Friday night for WWE's Trenton, NJ live event.
@NikkiCrossWWE wanted to play with the goddess @AlexaBliss_WWE ? well she was served last night 🤚🏼👩🏼 #WWELive #LetsPlayNikki pic.twitter.com/NxLLi5zGtU

— Loan Lubrano WWE (@LoanSbaraglione) March 23, 2019
Jason's Take
So there it is, don't believe everything you read on the internet. Looks like Alexa Bliss wasn't injured after all. or the injury was minor.
Rob Gronkowski Retires From NFL
I know what you are thinking, why are you posting NFL news in a wrestling news article? Bare with me. New England Patriots tight end Rob Gronkowski retired today. The timing of this is interesting, as WrestleMania is two Sunday's away. Also, let me point out to you what HHH had said to Sports Illustrated last month:
"Gronk has mentioned WWE before, that he loves it and said had so much fun doing it. I don't know if it's something he'd be seriously interested in, but that's how the conversation started with Ronda Rousey, too. Certainly, the door is open for him at WWE."
Jason's Take
I am purely speculating here. But, when you break it down, Gronk to the WWE makes perfect sense.
Huge Match For SmackDown This Week
After all the backlash the WWE has received regarding Kurt Angle's retirement match opponent, it looks like they are doing something right with Angle for a change. It was announced today that Kurt Angle will be taking on AJ Styles on this weeks episode of SmackDown Live. This is being announced as Kurt Angle's final match on SmackDown Live.
.@RealKurtAngle will have his final match on #SDLive against @AJStylesOrg this Tuesday!https://t.co/qDKzmL5Ygo

— WWE (@WWE) March 24, 2019
Jason's Take
Now why couldn't something like this be Angle's retirement match at WrestleMania? I know Styles isn't as big of name as John Cena, but the match would be a hell of a lot better with him in it than Baron Corbin.
Flaming Pearl Oracles: Event Results and Schedules
Welcome everyone to Flaming Pearl Oracles!  This will be the article discussing future events and match results through out Asia.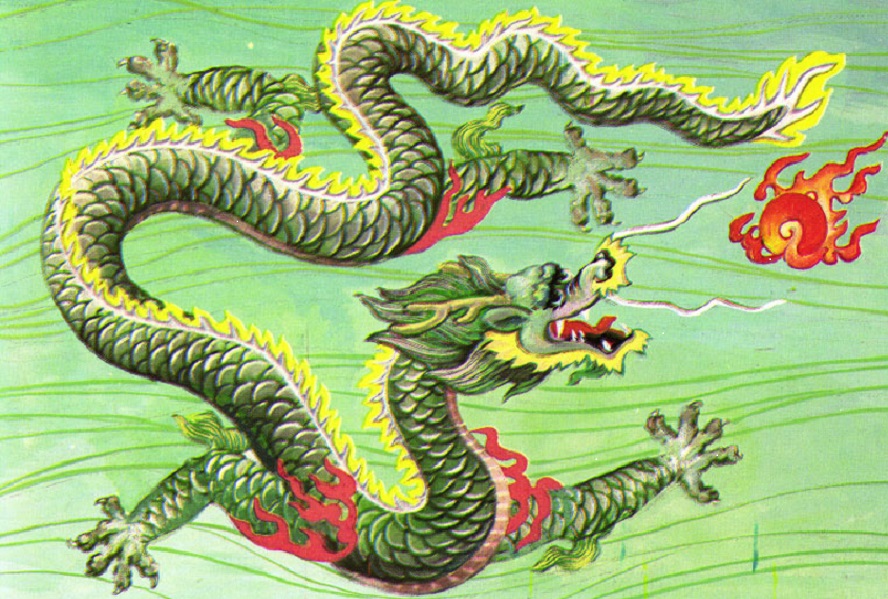 Welcome everyone to Flaming Pearl Oracles!  This will be the article discussing future events and match results through out Asia.
Before I begin, know that Asian and many in the Pacific do not provide results like you are accustomed to.  First, the promotions do not provide complete results, rather only one or two matches.  Secondly, unless you watch the matches (a few promotions are on 'Nothing Else on TV' livestream) you will not be provided details regarding how a match took place.
Finally, many of their articles are more advertisement than substance.  I will work to get as much information as I can to provide you the fullest account possible.
Event Results March 15-20

World Series Wrestling Championships.  Melbourne Australia

17 March 19;

(Progress Women's Champion) Jordyn Grace (PWR) defeated Joey Ryan (yes that Joey Ryan) to become the first World Series Wrestling Champion (WSW).

Emi Sakura (SPW) defeated Crystal (PWR)

WSW tag team title (Brody King/Marty Scurll) defeated Brian Cage/Adam Brooks with Flip Gordon.  The victory makes Villain Enterprise the new WSW tag team champions.

Melbourne Championship Wrestling (MCW)

17 March 19; Clash of Titans

JK Mo

ody (The Antidote) pinned Taylor King (The Child Star) with the Syringe Driver.

(Loverboy)

Lochy Hendricks placed Fun Time Phil in the grapevine ankle lock submission hold.  Phil refused to submit, but valet Aria threw a towel into the ring, thus ending the match.  

This match determined whether Phil's valet Aria would be forced to leave MCW. In exchange for allowing Aria to remain in MCW, Phil became the first in the loverboy's 'kiss my ass' club.

Robbie Eagles defeated

(Smashmouth)Ritchie Taylor defeated Taylor by submission.

The Brat Pack defeated The LAW

(Dowie James and Adam Brooks)

(c) in a TLC Match to win the MCW Tag Team Championships.  

DCT pinned Mike Burr:  With the

'knee of DCT'.

Avary pinned Indi Hartwell to win the triple threat match with KellyAnne.

 Avary hit the "Daddy Issues" cradle DDT.

Belt vs Belt Championship match• Slex (Inter Commonwealth Championship) pinned Gino Gambino (MCW World Heavyweight Championship).  Slex hit the Slexecution for the win.
Singapore Professional Wrestling (SPW) Event

17 March 19;

Queen of Asia Champion

Riho defeats Makoto

 This championship match is a tribute to Emi Sakura as both ladies were trained by this Japanese legend.

SPW announced that co-founder and top wrestler Andrew 'The Statement' Tang will be representing Gato Move Professional Wrestling while touring Japan.

Malaysia Pro Wrestling (MyPW);  

17 March 2019 Wrestle Nation

Greg Glorious won the 20 man battle royale

19 March Philippine Wrestling Revolution (PWR) Path of Gold Championship 2019

PWR Champion Ralph Imabayashi

defeated

former partner Rederick Mahaba.  The champion placed Mahaba in the crossbow arm lock submission hold until the challenger lost consciousness.  Throughout the match, the champion expressed regret at facing his friend.

NOTE: Following the victory, the Ralph Imabayashi spoke to the audience "I don't want to be champion anymore." then challenged the future victor of the 'Path of Gold' to defeat the champion at Wrevolution X.  

'Light Bringer' Trabajador Quatro won the tournament; giving him the choice of what champion to challenge at Wrevolution X.

Title match Ralph Imabayashi © vs Trabajador Quatro.

19 March;  New Horizons Pro Wrestling (NHPW) Perth Australia

At Battle of Honor, Aaron O'Malley upset submission victory over King Shahil.
Following the match O'Malley attacked a downed Shahil. Shahil's injury will make him unable to compete in next month's main event,

 Scheduled Events

PWR

April 28, 2019 Destino IV

Destino IV match 5 vs 5; QUATRO, Naughty Boys (Evan Carleaux, Trian Dela Torre), Kapitan Tutan, and valet Jhemherlhynn vs. Kampeon, Ralph Imabayashi, PWR Tag Team Champions The YOLO Twins, and the Kakai Bros

Wrevolution X (Date Unknown)

NHPW Fallout;

23 MARCH NHPW Fallout

NHPW Title match: Aaron O'Malley vs Johnny Hardway
Hair vs. Career: Rogan Karguis vs. London Hargreaves
AOF Championship: "The Don" Michael Morleone vs. Julian Ward – Pro Wrestler

Riot City Wrestling Australia:

23 March 19; Strength Cup tournament Quarter finals

Kurt Baron vs Steve Miller (group A)

Dean Brady vs James Kray  (group B)

Cadie Tre vs Tony Toro       (group C)

Rocky Menero vs Chris Basso (group D)

27 April 19; Strength Cup Tournament Semi Finals

Winner (group A) vs Winner (group B)
Winner (group C) vs Winner (group D)
Winner 1 (A/B)  vs  Winner 2 (C/D)
Winner receives a RCW Title shot

NTW and OWE

30 March 19 Doubles Champion Defense War.  NTW vs OWE

A-Yong-go, the Joker (King group) v. S CIMA, LO (Challenger group)
Sky, porco (NTW) v.s. Hengha (OWE)- NOTE; FUNNEST MATCH to Watch.
Women's match;  Zhu Shung vs Hibiscus Mii  NOTE; This will be a great women's match.
Top Tag team; È wáng kazuya/Tajiri (NTW)  vs. lindaman/T-Hawk (OWE)

Redemption event  (Singapore Pro Wrestling (SPW), Malaysian Pro Wrestling (MPW), Philippine Wrestling Revolution (PWR))

30 March 19

Title Match; MYPW Champion Gotham vs Greg Glorious.
Triple Threat Title match; (Asian Wrestling Grand Championship Jr. Heavyweight)  Shaukat (MYPW) vs Smart Dave (HKWF) vs Ronald (HKWF)
Women's match  Legendary Emi Sakura (GMPW) vs Nor Phoenix Diana (MYPW)
Tag Team Match; Glitched Tony Abel/Mad Scholar vs Jaki G/Yusri
SPW vs PWR;  'The Statement' Andrew Tang (SPW) vs Ken Warren (PWR)

Gatoh Move Pro Wrestling;

March 24th

Exhibition Match Set 1 LIFT 3 minutes;  Hyde vs Earth

Single Match Set 1 for 10 minutes.  Johnathan Johnson vs P-Nutz

Triple Threat Match Set 1 Lift 15 minutes (Shivam's debut match)  Shivam vs Hideo vs force

SPECIAL SINGLE MATCH 1 Round 10 minutes.  Dr.Gore vs Emi Sakura

Tag Team Match Set 1 Lift 15 minutes (Drew's debut match)  Blick Drewz & Moth vs Blue Lotus & Jibzy

SPECIAL 3-way match. Set 1 for 15 minutes.   Thai Golem vs Ek Baki vs Masa Takanashi

22 March Emi Sakura vs Blue Nomi (Mikoto Akeno) Kiba Japan