WWE News: Madison Square Garden Management Unhappy With WWE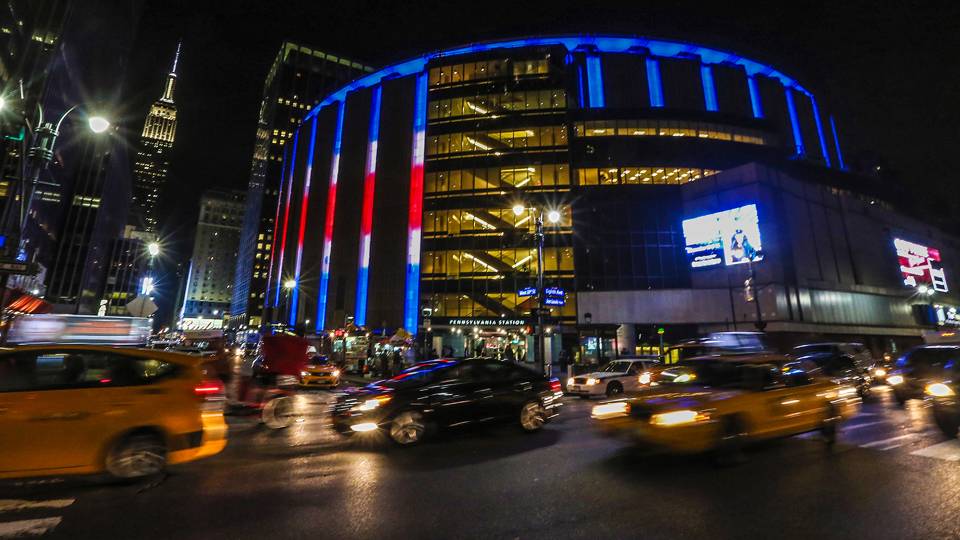 Fresh off the heels of the announcement that The Undertaker will be making his in-ring return to Madison Square Garden for the first time in 8 years (which you can find here), it appears as if the longstanding relationship between the company and 'The World's Most Famous Arena' has left one party feeling jilted.
According to PWInsider, the Mexico-based promotion AAA has a hold on MSG for an event in September, something that WWE has first right of refusal for due to their decades-long agreement with the building, however management for the Garden is said to be unhappy with WWE and might be looking to work with other promotions.
It's being reported that WWE's continued use of the Barclays Center in nearby Brooklyn played a role in some ill feelings cropping up, however the supposed straw that broke that camel's back was WWE choosing Barclays for their WrestleMania 35 week events over MSG. It's being said that this has led the Garden's management to be more open than ever before to hosting other wrestling companies and have even "sent out feelers" to see who would be interested. This also comes after Ring Of Honor recently teased an 'All In 2' event at the arena.
The WWE's relationship with Madison Square Garden has lasted since the McMahon family has run wrestling and no other company has run the venue, while some have held shows at the MSG Theater (which is adjacent to the arena).
EA's Take: Like the clip I play on Top Of The Morning from 'Rick & Morty' says, "Scientifically, traditions are an idiot thing". We all know that MSG is WWE's home turf and very well always will be, at least in my mind, regardless of how this plays out. I've definitely noticed a lack of shows at the venue the past few years however. When was the last time WWE broadcast an event from the Garden? They certainly weren't there for RAW 25. Reportedly, the cost to produce an event from MSG is too expensive, so I think that if the Garden's management is displeased, some of this is on them as well if the cost is too high. The real question I'd have is, what other promotions can actually fill the venue, which holds over 20,000? I think New Japan certainly could come close if they had a loaded card for a special event and a speculative All In 2 could sell out if they had big enough names. Outside of that though, who?
Continue following TheChairshot for all the latest skull smashing opinion, news, reviews and so much more! @theCHAIRSHOTcom on Twitter
Always #UseYourHead
WWE News: SmackDown Live Superstar Gets A Name Change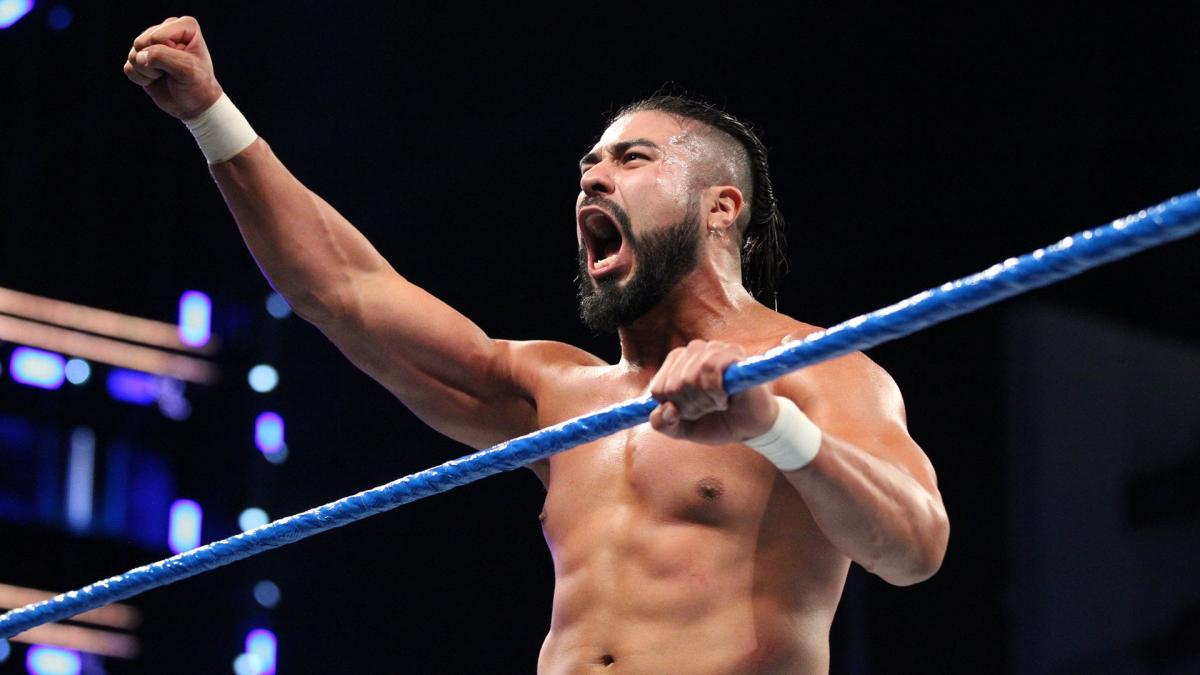 WWE has changed Andrade 'Cien' Almas' name!
Tonight's episode of SmackDown Live from the Legacy Arena in Birmingham, Alabama was set to feature the next chapter between two lucha stars, Rey Mysterio and Andrade 'Cien' Almas (keep up with all the action with Mitchell's Live Report).
The match was everything the WWE Universe expected, but the newsworthy item coming out of tonight had nothing to do with the action at all. WWE has officially shortened up Almas' name, as he is now simply known as Andrade. This is something we've seen WWE do in the past with the likes of Cesaro (Antonio Cesaro), Rusev (Alexander Rusev), Neville (Adrian Neville) and most recently with Apollo Crews, calling him just 'Apollo' for a short period of time.
Of course for those familiar with Andrade, that is actually the former La Sombra's real last name (Manny Andrade). Now going back to the match, both Superstars took some incredible risks in search of a victory, but in the end Zelina Vega was the deciding factor and Andrade would get the win.
That #Powerbomb has GOT to hurt! #SDLive @AndradeCienWWE @reymysterio pic.twitter.com/Xx2DSM0pBY

— WWE (@WWE) January 16, 2019
🎶 WHO'S THAT JUMPIN' OUT THE SKY? 🎶#SDLive @reymysterio @AndradeCienWWE pic.twitter.com/cWreJpM5sY

— WWE (@WWE) January 16, 2019
So… @AndradeCienWWE is INCREDIBLE! #SDLive @reymysterio pic.twitter.com/w7j9uXVovn

— WWE (@WWE) January 16, 2019
2019 = TRANQUILO@AndradeCienWWE has just DEFEATED the legendary @reymysterio! #SDLive @Zelina_VegaWWE pic.twitter.com/5pleLtNBfX

— WWE (@WWE) January 16, 2019
WWE News: RAW Rating Increases Again, Takes Top 3 Spots In Rankings (1/14/19)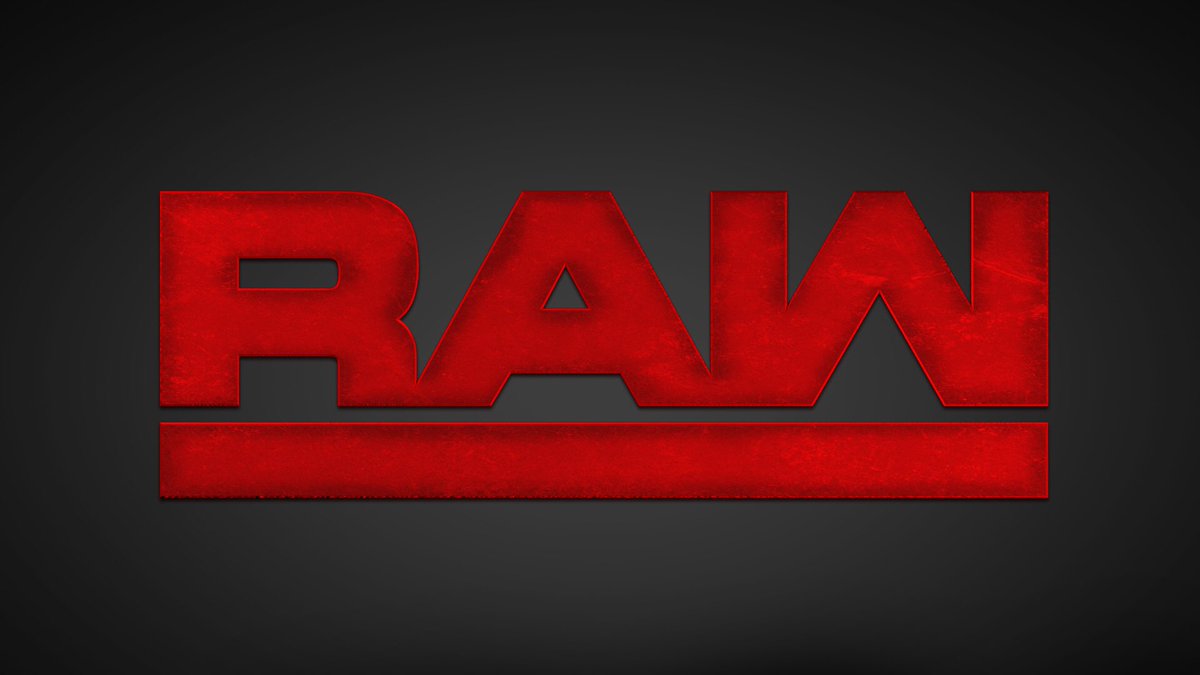 The ratings are in for last night's WWE RAW!
After a couple of weeks where Monday Night RAW fell on the eve of holidays and gave the WWE Universe two pre-taped episodes that scored low ratings, last week the red brand saw a big increase up against the College Football National Championship (see last week's ratings here).
The numbers for last night's RAW have been released and with no tough competition this week, we have another increase to a 2.722, up 17.1% from last week and up 38.3% over the last two. Here's how the last four weeks of ratings look for Monday Night RAW:
December 24th: 1.775
December 31st: 1.968
January 7th: 2.324
January 14th: 2.722
As for the Cable Top 150 Rankings for the 18-49 demographic, the aforementioned College Football National Championship knocked the red brand entirely out of the top five, which is an unusual circumstance. This week is a start contrast, as RAW occupies the top three spots. Here is this week's top five:
Monday Night RAW (9PM) – USA Network – 0.93
Monday Night RAW (10PM) – USA Network – 0.91
Monday Night RAW (8PM) – USA Network – 0.90
Love & Hip Hop – VH1 – 0.74
NCAA Basketball Duke/Clemson – ESPN – 0.71
EA's Take: What a difference a week can make, especially when you're not up against the most watched College Football game of the entire season. The funny thing is with regards to the rankings, RAW moves up tremendously while posting nearly identical shares of the demographic as they had last week. So while some people tried to tell me that an 18% increase in their audience and nearly a 1 share of the 18-49 wasn't a victory for WWE, I think any logical person will tell you that's just absurd. I was also told that scoring a rating in the 2's isn't a big deal, but only eleven shows last night in the top fifty pulled it off.