WWE News: New Intercontinental Champion Crowned Tonight On RAW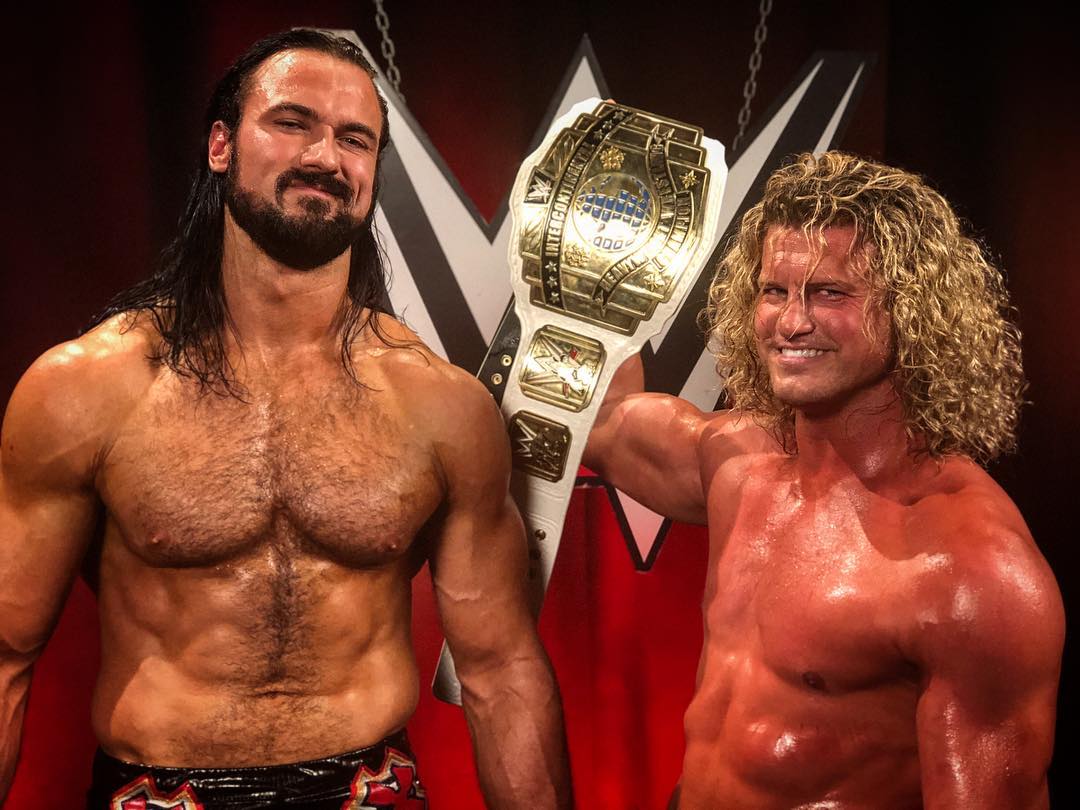 The night after Wrestlemania we had Day one of the Superstar Shakeup which saw Dolph Ziggler come from Smackdown Live back over to Monday Night RAW. Dolph didn't come to the red brand alone as introduced former NXT Champion Drew McIntyre and they laid waste to Titus Worldwide. Since that night Dolph and Drew have become an unstoppable force and have only ran into one hiccup and that was when they lost a tag team battle royal a couple of weeks agao on RAW.
Seth Rollins has been on a roll like no other and it all beagin when Seth set a record in a Gauntlet match a couple of months ago on RAW. Rollins would continue that roll as he put on stellar matches against Finn Balor leading into Wrestlemania. It was at Wrestlemania that Seth would win the Intercontinental Championship in a triple threat match against both Finn Balor and The Miz. Since winning the title Seth would go on to become the definition of a fighting champion by defending the title all over the globe. Seth would even hold weekly open challenges on RAW.
Whenever you see a champion issue weekly open challenges it's only a matter a time before it comes back to bite them in the butt and that's exactly what happened tonight. In the first match of the night Seth came out and issued an open challenge for his Intercontinental Championship which lead to both Dolph Ziggler and Drew McIntyre coming out. It would Dolph who would answer the challenge with Drew hanging out around ringside supporting Dolph.
In a shocking turn of events Dolph would counter a roll up attempt from Seth to shock the WWE Universe and win the Intercontinental Championship for the sixth time in his career.
Ja'Von's Take: I'm a fan of both guys and each of them have brought prestige back to the workhorse title. After Seth retained the title against Elias last night after grabbing a hand full of his pants I thought that the feud between them would continue but as we saw tonight that is not the case. Seth dropping the title to Dolph tonight came a complete shock to me and everyone else as we saw the crowd's reactions after the match. Could Dolph winning the title tonight lead to a new version of Shawn Michaels and Diesel? Could this lead to a Dolph Ziggler/Seth Rollins feud?
Please continue to follow us and share our articles. Checkout the podcasts and more. You can see all the latest content @theCHAIRSHOTcom. Follow @yorkjavon for Impact Wrestling news updates and opinions with an Impact. Remember when it comes to rumors…. Always Use Your Head!
WWE News: RAW Audience Gets Big Increase, Moves Up In Top 5 (12/17/18)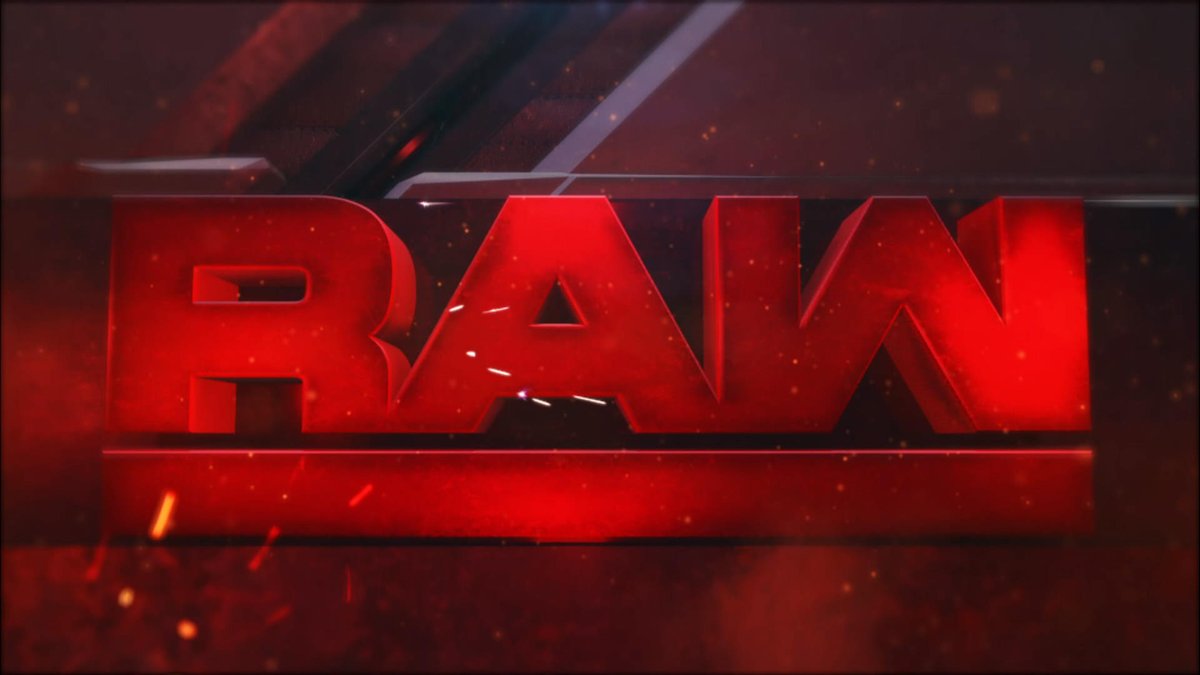 How did last night's WWE RAW ratings turn out?
If ratings is your gauge for how well WWE programming is doing then the sky certainly has been falling of late, as RAW has seen three consecutive weeks of dropping numbers heading into last night's post-TLC edition. Following a pay-per-view and with Vince McMahon announced to appear, would this be the night the rating goes back up?
Monday's viewership has been released and last night's show saw a pretty dramatic rise with a 2.547, up 16.1% from last week and its best since the October 22nd episode. Here's a look at the last four weeks of ratings for the red brand:
November 26th: 2.368
December 3rd: 2.286

December 10th: 2.194
December 17th: 2.547
In the ever important Cable Top 150 Rankings for the 18-49 demographic, numbers have also dipped just slightly over the past couple of weeks, but not nearly to the extent that the ratings have. After one week down at number five, the best hour of RAW this week at number four, while also occupying spots five and six. Here is this week's top five:
Monday Night Football – ESPN – 3.95
SportsCenter (12AM) – ESPN – 1.42
Monday Night Kickoff – ESPN – 1.27
Monday Night RAW (8PM) – USA Network – 0.93
Monday Night RAW (9PM) – USA Network – 0.87
EA's Take: And that's all it took, folks. I saw a lot of pissing and moaning on social media (as I always do) about The McMahon's putting themselves front and center again. Well guess what? It worked for the time being. I've been saying it all along, people need to relax and just wait until after the holidays. Go back and read any of my last few reports on the ratings, it's there, I said it. So what did The McMahon's announce last night? Basically, they came out and said, "Relax, here's what's coming". They didn't really change anything, they merely gave you a small sniff of what their plans are for January. Will this satisfy people? Of course not, but when the build to WrestleMania begins all this will just be a speck in the rear-view and the company knows it.
Do this week's ratings reflect how much you enjoyed RAW? Let us know on social media @theCHAIRSHOTcom and always remember to use the hashtag #UseYourHead!
WWE News: Rumor Killer On Bray Wyatt After Last Night's Strange Tweets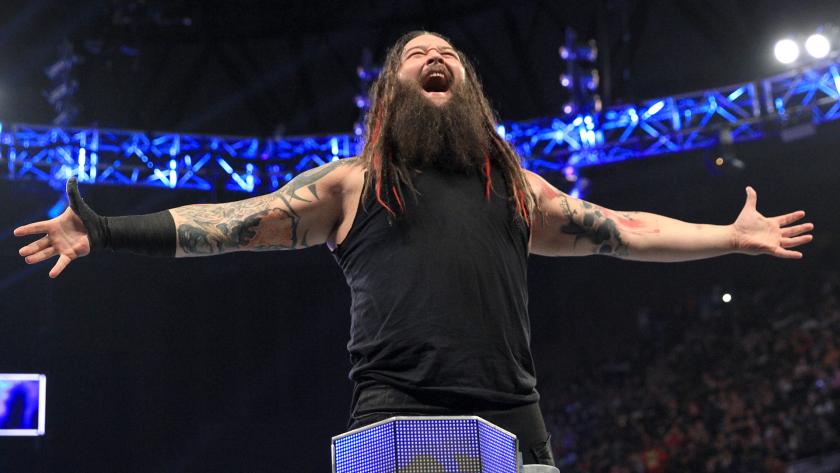 What's the story with Bray Wyatt after those weird tweets last night?
With last night's edition of Monday Night RAW opening up with Vince McMahon, along with Stephanie, Shane and Triple H to address the recent unrest by fans with the product lately, one Superstar we haven't seen for a while had fans talking again with his social media activity.
RAW's Bray Wyatt, outside of a one-off appearance at Starrcade (check out those results here), has been removed from television since his former tag partner, Matt Hardy, had to go on the sideline with his in-ring future in serious jeopardy (for the latest on that, go here).
After The McMahon's spoke about bringing changes to WWE programming in the coming weeks, 'The Eater Of Worlds' had people talking by saying "goodbye" and that he was going to find his "true calling" (see all of what Bray said here). Of course like anything, this led to a lot of speculation regarding not just Wyatt's return status, but his future with the company as some interpreted it to mean he was on his way out the door.
However this is not the case, as Mike Johnson of PWInsider reports that after Bray created such a stir, he reached out to confirm that Bray isn't going anywhere. Additionally, it looks like his return is just around the corner, at least at Live Events as he's currently scheduled for the company's post-Christmas dates starting December 26th in Madison Square Garden.
What would you like to see from Bray Wyatt when he returns? Let us know on social media @theCHAIRSHOTcom and always remember to use the hashtag #UseYourHead!