WWE News: SmackDown Live's Weekly YouTube Report (6/12/18)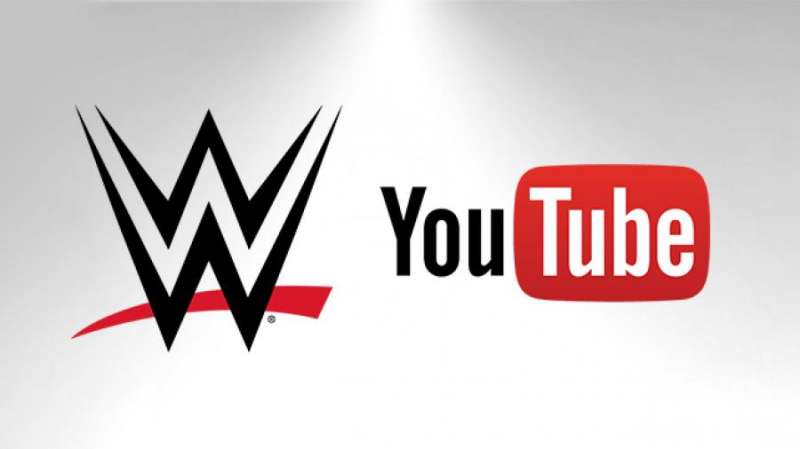 As we all know, social media and other outlets have become a huge means of drawing in interaction and viewers for WWE. Most people will point to television ratings like they did during the Monday Night Wars in the late 1990's, however that can be skewed with so many various means of watching today that do not include cable television.
As you've become accustomed to, here is this week's SmackDown Live YouTube Report (2:30PM EST, 6/14/18):
10-Woman Tag Team Match – 921k views
Rusev vs. Samoa Joe w/Special Referee The Miz – 798k views
Jeff Hardy vs. Shinsuke Nakamura – 770k views
Women's MITB Match Summit – 732k views
Daniel Bryan vs. Shelton Benjamin – 582k views
Asuka & The Miz make demands to Paige – 462k views
Jerry Lawler interviews WWE Champion AJ Styles – 174k views
For the second week in a row now, none of SmackDown Live's YouTube clips reach the million mark, although they edged a little closer at the top. With this week's RAW drawing huge numbers and having six of the its top seven reach at least one million, this has to be classified as a big disappointment.
Last week's number one spot pulled 907k views, which was the MITB contract signing between Styles and Nakamura. This week, the blue brand's main event featuring the entire Women's Division in a 10-Woman Tag Team match claims the first spot with 921k views. Time and time again I've spoken on interest for MITB helping segments to a degree and while I think that's the case here, as well as with the opening segment at number four, the fact that other matches in our top seven couldn't beat this out is shocking to me.
Numbers two through five are the rest of the action we got on SmackDown Live, plus our opening segment, but certainly not in the order you would anticipate or what some people have tried conditioning me to believe. The blue brand's top babyface, Daniel Bryan, falls all the way to number five this week and doesn't come anywhere near his rough average of a million views. Is it the opponent? Is it lack of interest in the product in general? It definitely wasn't because the match was less than stellar.
Number three is also what I've been told is a "heavy hitter" in Jeff Hardy, but what's the story here then? It's a first-time ever match between two bonafide Superstars, so all the ingredients are there. "Jeff Hardy has consistently drawn big numbers since his return". That's what I was told when I gave credit a few weeks back to Daniel Bryan for being the reason their match drew so well. So again, what happened here?
Lastly, another week brings more low numbers for WWE Champion, 'The Phenomenal' AJ Styles. 'The House That AJ Styles Built' has been without its architect (all due respect to Seth Rollins) in the ring for a number of weeks now, which has seemingly destroyed his YouTube views. For a man who is arguably the best wrestler in the world and one of the WWE's most profitable Superstars, hopefully it's sooner rather than later we get to see him back where he belongs on this list.
Continue following TheChairshot for all the latest skull smashing opinion, news, reviews and so much more! @theCHAIRSHOTcom on Twitter
Always #UseYourHead
WWE News: Women's Royal Rumble Participants To Be Revealed On Twitter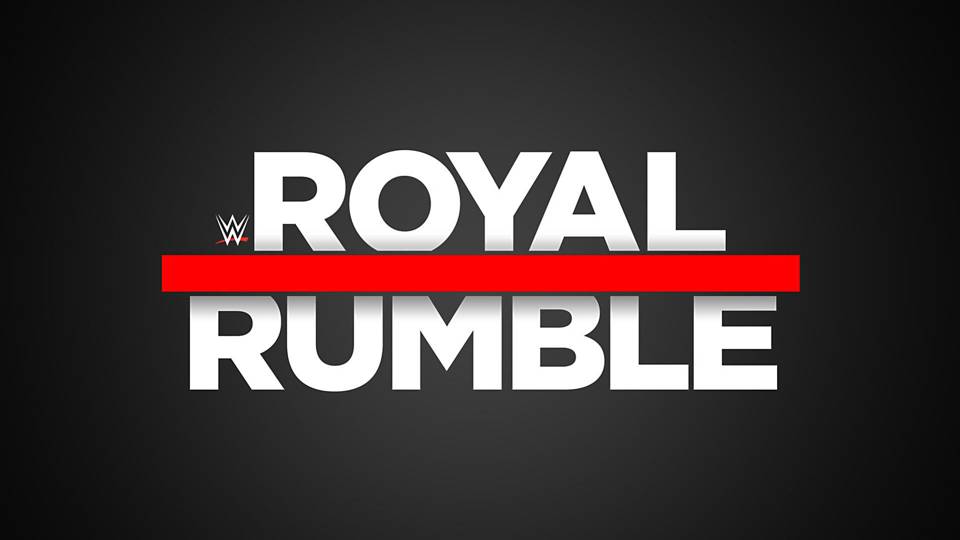 More Women's Royal Rumble competitors to be announced tomorrow!
We're just over a week away now from one of WWE's most anticipated pay-per-view events of the year, Royal Rumble, next Sunday from Chase Field in Phoenix.
With not much time left before the big show, there are still a large amount of spots left open in both the Men's and Women's Royal Rumble Matches (see the latest participant list here), but more particularly on the ladies' side of things. At this juncture, there are eighteen slots left after Sasha Banks was finally, officially removed due to her getting a shot at RAW Women's Champion Ronda Rousey the same night. Of course, that doesn't mean she still couldn't enter the match.
As for those remaining spots, today WWE has announced that they will be doing a reveal starting at 12PM EST tomorrow on the company's official Twitter account. It should be noted that it's not known how many more Women's Royal Rumble entrants will be revealed:
Let's reveal who's rumbling, shall we?
In a WWE first, a massive Women's Royal Rumble Match reveal event will take place tomorrow, Sunday, Jan. 20. Starting at 12 p.m. ET on Twitter, a new Superstar will be revealed to be officially entering the Women's Royal Rumble Match – every 30 minutes on WWE's official Twitter page.
Which Superstars will take their place in the match that will guarantee one female Superstar a title opportunity at WrestleMania 35? Find out tomorrow as the field begins to take shape, exclusively on Twitter.
Sasha Banks Creates A Stir With Response To Scott Dawson On Twitter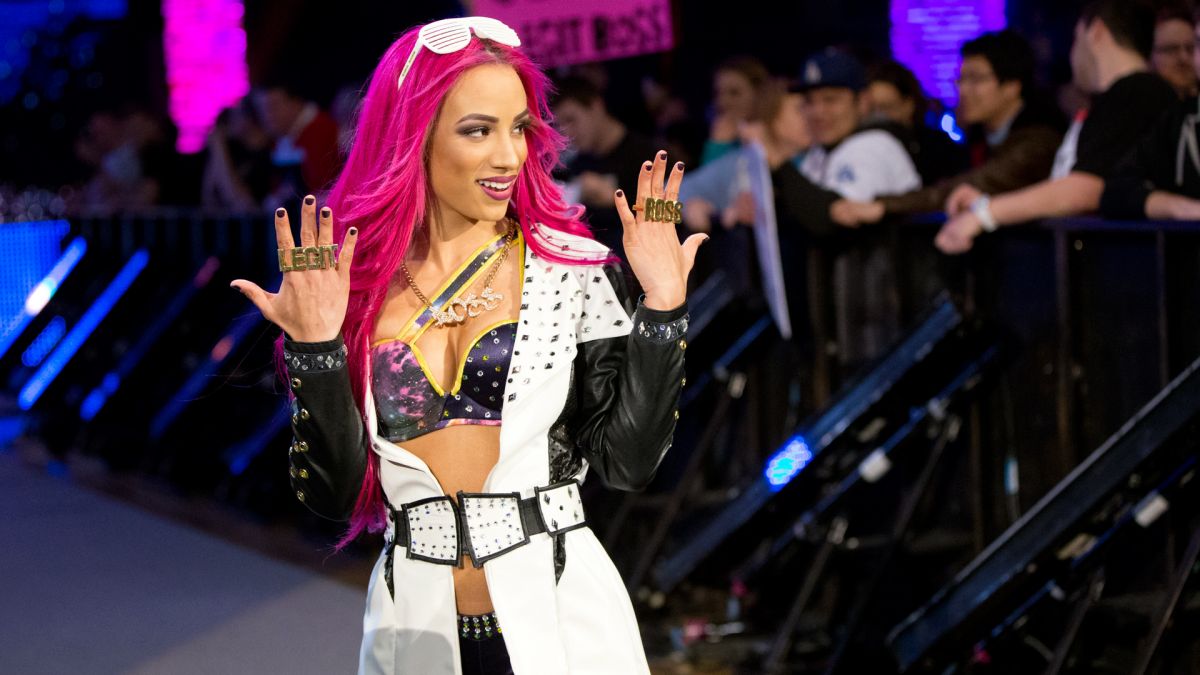 Sasha Banks has people talking today on social media!
With the reports that a number of WWE Superstars may be looking to get out of their contracts and head to greener pastures, more specifically The Revival who are said to have requested their release following their match on RAW this Monday against Lucha House Party (see that story here), another Superstar about to get a big opportunity has created a stir.
Sasha Banks, who will meet RAW Women's Champion Ronda Rousey next Sunday at Royal Rumble for the title, has a number of fans wondering what she's thinking after a response to The Revival's Scott Dawson on Twitter. Dawson would seemingly comment on the talk that he's trying to leave the company, which prompted a pretty interesting tweet from 'The Boss':
— $asha Banks (@SashaBanksWWE) January 19, 2019
EA's Take: Other people are already running with this, so let's break it down. Everyone's already assuming she's talking about wanting to leave WWE, but there's another way you can look at this. Dawson was replying to a tweet from Sasha where she says she wants to be like The Revival after they had what's being called an excellent match at last night's Live Event in San Antonio (see the results here). The other outlets who are covering this are failing to include that part, which is pretty important:
Don't matter where we go, we're stealing the show. #FTR https://t.co/M4br9lIVEI

— Scott Dawson (@ScottDawsonWWE) January 19, 2019
So, Sasha gives props to The Revival for a great match. Dawson then replies with his tweet, which people are automatically going to assume is in reference to their release request. Fair assumption, but at the same time there could be some double meaning behind it. For example, "Don't matter where we go, we're stealing the show" could mean, "No matter what city we're in, we're stealing the show". Therefore, Sasha's reply of, "Take me with you!" doesn't necessarily mean "out of WWE". It could be that she's saying, "Take me with you to that level of stealing the show". Is it a stretch? Probably, but I wouldn't be doing my due diligence if I didn't play devil's advocate.