XFL News: NFL Star's Father Named XFL Commissioner & CEO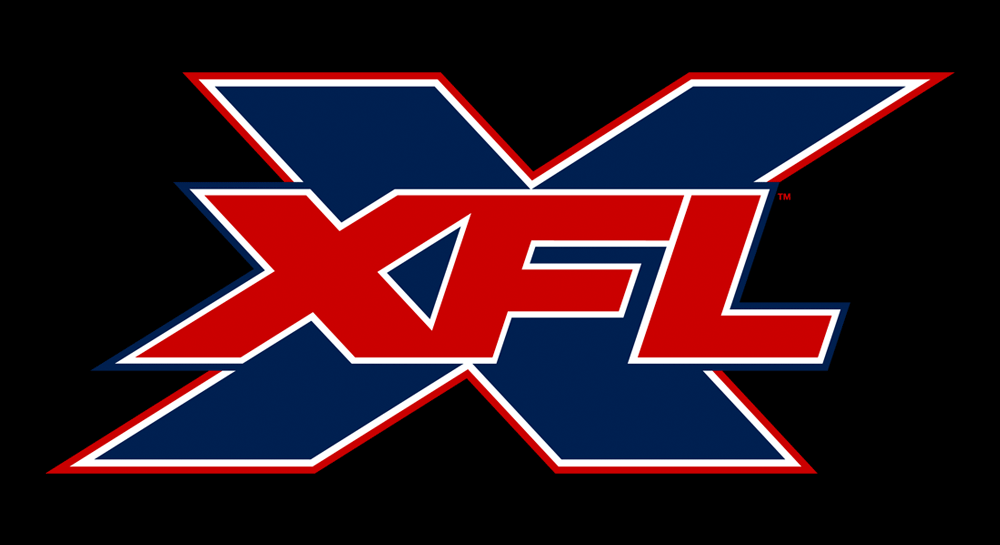 Vince McMahon's reprised XFL project continues making strides like we've seen over the past few weeks, preparing for the league's launch in 2020. Recently, the XFL created a hiring page on its website looking for everything from players to media editors and anything in between (which you can check out here).
Today, the XFL's Commissioner and CEO has now been revealed as Oliver Luck has been hired on for the positions:
We are proud to announce that former #NFL and #NCAA executive and quarterback @OliverLuckXFL has been named the #XFL Commissioner & CEO. pic.twitter.com/ROzr027Bld

— XFL (@xfl2020) June 5, 2018
Luck is the father of NFL quarterback Andrew Luck of the Indianapolis Colts, also spending five years in the NFL himself as a quarterback for the Houston Oilers in the early 1980's. Oliver Luck has a deep resume when it comes to working in front offices for sports leagues, as he was the first general manager and president of Major League Soccer's Houston Dynamo while leading the team to back-to-back MLS Cups in 2006 and 2007.
Luck most recently was in charge of regulatory functions for the NCAA, which includes academic affairs, eligibility requirements and the eligibility center. He also was previously the president of NFL Europe and also was the CEO of the Houston Sports Authority, which spearheaded bringing the Texans to the NFL.
Vince McMahon had the following to say on the hire of Oliver Luck:
"Oliver and I share the same vision and passion for reimagining the game of football. His experience as both an athlete and executive will ensure the long-term success of the #XFL."

~ @VinceMcMahon, XFL Founder & Chairman pic.twitter.com/ACo6RRyo9k

— XFL (@xfl2020) June 5, 2018
Continue following TheChairshot for all the latest skull smashing opinion, news, reviews and so much more! @theCHAIRSHOTcom on Twitter
Always #UseYourHead
Chairshot Wrestling News Shuffle: Ric Flair's Surgery, AEW Roster Issues, Brock Lesnar and More! (5/21/19)
News Involving Ric Flair's Surgery, AEW Roster Issues, Brock Lesnar and More!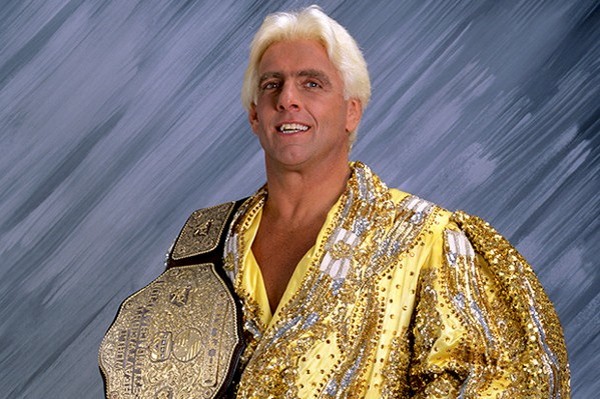 News here! News Involving Ric Flair's Surgery, AEW Roster Issues, Brock Lesnar and More!


Jericho On Lesnar Winning MITB
Many fans have been vocal on their feelings regarding Brock Lesnar winning the men's Money In The Bank matchup. You can add Chris Jericho to that list as well. Jeircho took to Twitter Sunday night to give his feelings on the finish.
Awesome to see @BrockLesnar win the #MoneyInTheBank match…even though he wasn't officially entered! Brock is the future of the biz and this perfect example of genius booking shows why @WWE will remain on top FOREVER! #GoBrockGo

— Chris Jericho (@IAmJericho) May 20, 2019
Jason's Take
This coming from Jericho, who is 7 years older than Lesnar, who is main eventing a pay per view for a company that has run one show. And said company is on the network of previous wrestling company and is bringing in an former WWE commentator. Nothing against you Jericho, but you bitter, bro ? In all seriousness though, I hate when wrestlers or fans say something trendy like "WWE sucks", but can't answer the question of, what sucks about it ? AEW is a company that has ran 1 show. And they haven't done anything to make me think they will be any competition with WWE. Yes, I am aware they are going to be on TV weekly. But will it be live? Taped? 1 Hour? 2 hours? What will the format be like?
Finish To MITB Unknown By Participants?
While the end of the men's Money In The Bank match shocked Chris Jericho and fans alike, reportedly, the participants themselves didn't know how the match was going to end. PWInsider is reporting that the participants were not filled in on the finish ahead of time. All the participants were told that the end of the match would see Ali pushed off the ladder, but was never told by whom. Many wrestlers backstage were told that Ali was going to win the match. Brock Lesnar was not back stage until seconds before his appearance, thus was kept a secret from mostly everyone
Jason's Take
I know a lot of people disliked the final results. But did you dislike it because WWE swerved you, or because you do not like Brock Lesnar? The company actually did something that caught fans off guard for a change, and it has people talking.
AEW Already Having Issues?
Many in the wrestling world are looking forward to Double Or Nothing this weekend. The company has done a great job in promotion the brand, and has created a buzz among the wrestling world. However, it looks like there are already some issues surfacing with talent. Currently, it looks like the much anticipated match between PAC and Hangman Page has been called off due to creative differences. Reportedly, Pac insisted on remaining undefeated as Open the Dream Gate champion. Meanwhile, AEW had different plans, as Page is penciled in to be one of the top stars of the company. However, both PAC and Page did participate in an angle this weekend at an event in England, in which you can watch video of below.
HOLY FUCKING SHIT! @theAdamPage is out to confront @BASTARDPAC at @WrestleGatePro #LionsSpirit @AEWrestling #AEW #DOUBLEorNOTHING @MattJackson13 @NickJacksonYB @CodyRhodes @TheBrandiRhodes pic.twitter.com/6hLgyweA44

— Wrestle Thoughts Podcast (@wtpoduk) May 18, 2019
Jason's Take
If there is truly heat with PAC not wanting to lose to Page, why did he sign on to be a part of the company to begin with? Page was one of the top free agents available, and turned down big money to sign with WWE. Did PAC actually think the company would have Page take a loss? There had been reports that Neville had been difficult behind the scenes in WWE, and perhaps this in continuing in AEW. Or it's all a work, who knows?
Ric Flair's Surgery A Success
Last week brought varying reports regarding the health of Ric Flair. Ric Flair was scheduled to have a procedure regarding his heart this past Friday, but was postponed while doctors cleared up some issues before surgery. On Monday, Flair went into surgery, and according to his wife, Wendy Barlow, the surgery was a success, and doctors expect Flair to make a full recover. However, Flair did pull of his celebrity roast this weekend at Starrcast II.
Jason's Take
Ric Flair cheating death again. Here is hoping for a speedy recovery. While I am sure some are disappointed about his cancellation from Starrcast II, take the alternative of him being alive and healthy.
Chairshot Wrestling News Shuffle: News Involving Ashley Massaro, Ric Flair, NXT, and More! (5/17/19)
News involving Ashley Massaro, Ric Flair, NXT Tag Titles, and More!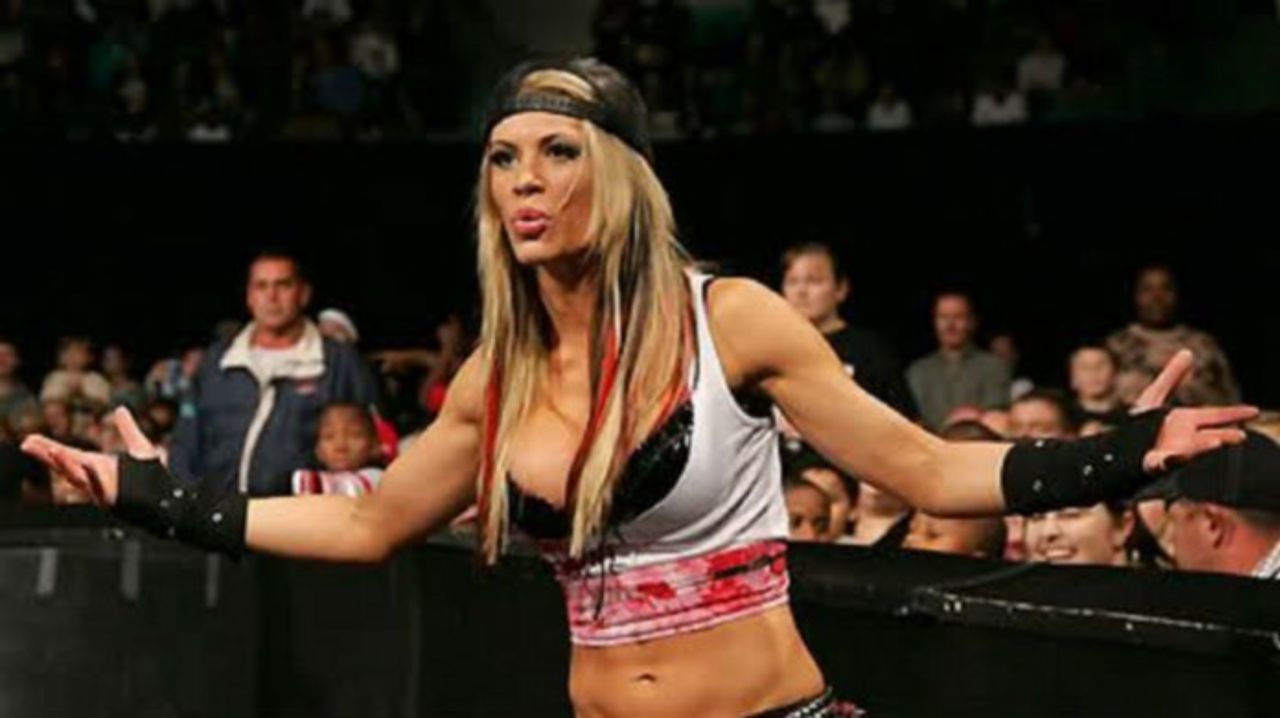 News here! News involving Ashley Massaro, Ric Flair, NXT Tag Titles, and More!


Ric Flair Medical Scare?
TMZ Sports broke news Thursday morning that Ric Flair suffered a medical emergency that they quoted as being "very serious." Later in the day, Conrad Thompson would refute that report and stated that Flair had a planned procedure, but wouldn't elaborate on any further details. TMZ Sports would post and update from Flair's wife, Wendy Barlow, and she said:
"Due to ongoing health complications, Ric was taken to the hospital and is expected to undergo a procedure tomorrow morning, after which he expects to fully recovery."
Jason's Take
It's hard to believe everything you read when it comes to wrestling, so that's why you should be reading the Chairshot everyday. We sort through the bullshit so you don't have to. On that note, hopefully things are ok with the Nature Boy. Reading news on Flair like this makes me a little nervous, especially with the medical scare he had in 2017. But it looks like even death itself taps out to the Figure Four.
Alexa Bliss Pulled From Money In The Bank
WWE Tweeted this morning that Alexa Bliss has been pulled from the Money In The Bank ladder match, and has been replaced by Nikki Cross. The reason given by WWE is that Alexa has not been medically cleared to compete. Dave Meltzer is reporting that the reason is indeed injury related, and possibly due to Alexa's concussion history.
Jason's Take
If the company was worried about her concussion history and her participating in a ladder match, why did they attempt to put her in it in the first place?
NXT Tag Titles Vacated
WWE has announced that the NXT Tag Team Championships have been vacated. This shouldn't be a surprise with the Viking Raiders being called up to the main roster. WWE's storyline reasoning is due to the controversial ending of the title match between The Viking Raiders and The Street Profits that aired on Wednesday's episode of NXT. This show was taped on Wednesday, May 1, 2019, from Winter Park, FL at the Full Sail University. William Regal will address the situation on next week's episode of NXT.
It's official: The NXT #TagTeamTitles have been vacated. #WWENXT https://t.co/jtpBO6TJ20

— WWE NXT (@WWENXT) May 16, 2019
Jason's Take
I'm not really shocked that the Viking Raiders were stripped of the titles. The real question is who the next team is that will be crowned champions? Could the Undisputed Era regain the titles?
Kurt Angle On AEW
Kurt Angle is one of the handful of wrestlers who is no stranger to leaving WWE, and re-vitalizing his career with another promotion. So, rightfully, Angle would be someone to ask on thoughts of AEW competing with WWE. Angle spoke with Wrestling Inc on Thursday, and gave some of his thoughts on AEW.
"I want the fans to be excited about it. I'm gonna tell you this though, and I don't wanna come around in five years and say 'I told you so.' Listen, WWE is the No. 1 brand and will always be No. 1…There's no way in heck anybody's gonna catch up to them. If this company… I'm not daring them, I'm just saying it's not bad to be No. 2. If you're gonna set out to be No. 1, then you're gonna spend a lot of F'n money,"
Jason's Take
WWE will always be around in some way, shape, or form. WCW Monday Nitro wasn't going to catch WWE. Paul Heyman famously said that Nitro would be dead in 3 months. While the odds will be stacked against AEW, never say never.
Ashley Massaro Passes Away At 39
In a bit of shocking news, former WWE Diva, Ashley Massaro, has passed away at 39 according to TMZ sports. Massaro was transported from her home in Suffolk County, NY to a nearby hospital where she died early Thursday morning.
Jason's Take
WOW. Only 39 years old, 3 years older than myself. Thoughts and prayers to her family in this difficult time