XFL News: How Much Vince McMahon Is Expected To Spend On XFL Reboot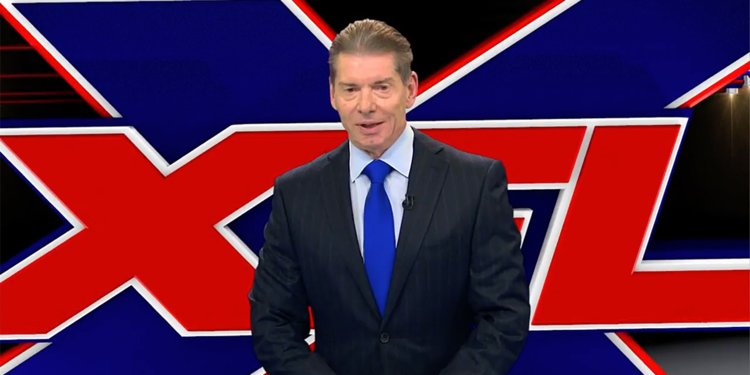 We're still quite a ways away from the relaunch of WWE Chairman Vince McMahon's XFL, currently slated to begin in February of 2020. While the brand is currently on the lookout for bodies to fill positions for the league ranging from players to front office personnel and everything in between, more information on how much the reboot will cost McMahon has been revealed today.
Darren Rovell of ESPN, who spoke to the XFL's new CEO and Commissoner Oliver Luck (read about his hiring here) is reporting that McMahon has been informing insiders he expects to spend roughly $500 million on the league for its first three seasons. Previously, Vince sold $100 million of his WWE stock to put into Alpha Entertainment LLC, which was created solely for the new XFL in order to keep it separate from McMahon's wrestling company. Luck stated the following to Rovell regarding the amount of money being put into the project:
"People were focused on the $100 million, but the truth is that doesn't even get us to the 20-yard line."
Luck would also add that the biggest cost will be player and coach salaries as the average for a team's 40-man roster is expected to be around $75,000, $30,000 more than the original XFL average. On top of that, insurance coverage to cover player injuries is said to hit more than $10 million per year for premiums.
EA's Take: One thing nobody can never say about Vince is that the guy doesn't have the "grapefruits" to take a roll of the dice on something he believes in. My biggest issue with all of this is how they're going to compete with the NFL, on top of the also announced AAF headed by Dick Ebersol which is set to launch a year before the XFL. Personally, I love me some football, but I don't even watch college. The NFL is so ingrained in me that I just see no reason why I would stop watching it or even WANT to watch another, lesser league. Does the NFL have its issues? Of course it does, but let's be real here. If you have a favorite team like I do (New England Patriots, go ahead and hate on me haters), why would I go from watching the greatest quarterback who ever lived to tuning into a bunch of players that couldn't make it to that league? That's one of the problems the XFL had before and I'm sorry, I don't see how that's been fixed regardless of how many other original issues have been rectified. I certainly think the legalization of gambling could be a good thing for the XFL because people who are into that will bet on anything, so maybe that's the "saving grace"? I guess we just have to wait and see.
Continue following TheChairshot for all the latest skull smashing opinion, news, reviews and so much more! @theCHAIRSHOTcom on Twitter
Always #UseYourHead
DeMarco's WWE Raw Rating Analysis (5/20/19): Raw #4-6 Behind NBA
Some obvious (and not so obvious) changes to Raw last night–did it work?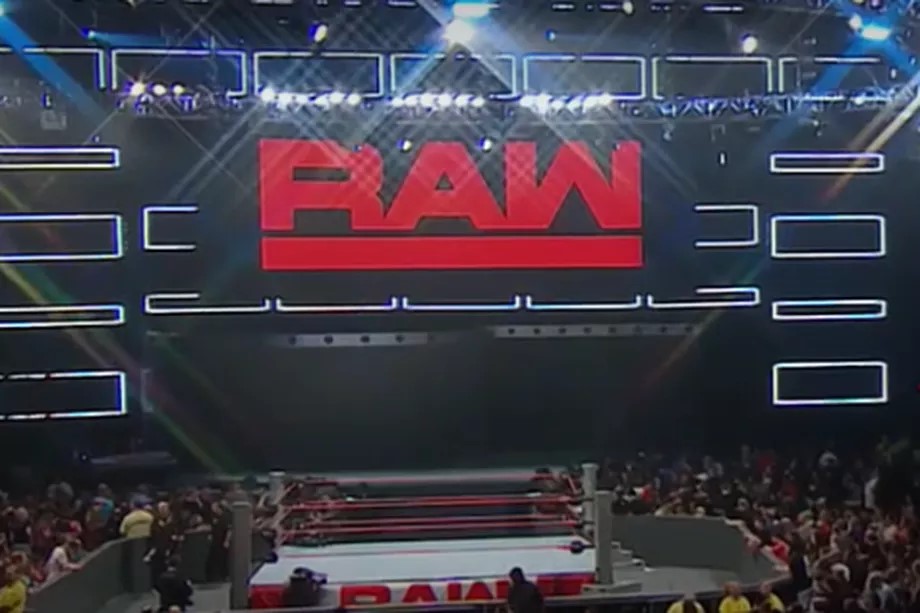 Greg DeMarco chimes in with your WWE Raw Rating Analysis for the May 20 episode, as Raw faced stiff NBA competition.
The WWE Raw Rating is in for the May 20 edition, and it's another tale of WWE dominating everyone not named NBA:
Hour 1: 2.681 million viewers, .93 rating in the important 18-49 demographic (#4 ranked hour)
Hour 2: 2.583 million, .90 in the 18-49 demo (#5 ranked hour)
Hour 3: 2.29 million, .80 in the 18-49 demo (#6 ranked hour)

14.6% drop in viewership from Hour 1 (8 PM) to Hour 3 (10 PM)
For comparison, here is last week:
Hour 1: 2.576 million viewers, .90 rating in the important 18-49 demographic (#1 ranked hour)
Hour 2: 2.391 million, .81 in the 18-49 demo (#2 ranked hour)
Hour 3: 2.080 million, .70 in the 18-49 demo (#3 ranked hour)

19.3% drop in viewership from Hour 1 (8 PM) to Hour 3 (10 PM)
(Available via ShowbuzzDaily)
But what does the WWE Raw Rating really mean, Greg?
Let's take a look at that Top 5: Raw came in at #4, #5, and #6, behind the NBA Western Conference Finals. The game on ESPN came in at #1, followed by their NBA Courtside coverage, followed by the SportsCenter that followed (may have included some of the overtime from the game). The rest of the Top 10 was rounded out by Love & Hip Hop Atlanta 8 (you guys watch this?), Vanderpump Rules, and two more instances of NBA Playoff coverage.
The biggest argument I got into yesterday with some idiots on Twitter was about the NBA vs WWE. NBA Playoff Basketball, much like Game Of Thrones on Sunday, doesn't present programming 52 weeks per year. That's a threat, which from a business analysis perspective means it's a external factor negatively impacting your success that you cannot control.
But since everyone loves to focus on viewership, Raw's went up. So did their share (the .93 for hour 1 is an example of this), which is more important than viewership as it represents a percentage of the households utilizing television. Hour 2 from this week beat Hour 1 from last week in the ratings, and Hour 3 from this week was within 100k viewers from Hour 2 from last week. And remember, Raw occupied the Top 3 last week.
WWE definitely employed a strategy with Hour 3 this week, as all three major elements of that hour (Mick Foley introducing the WWE 24/7 Championship, The Miz vs. Drew McIntyre with Roman Reigns involvement, and Seth Rollins & Kofi Kingston vs. Baron Corbin & Bobby Lashley), were built and promoted throughout the show. This strategy was also used with much success during the Attitude and Ruthless Aggression Eras. It showed some immediate benefits, as Hour 3 saw 14.6% drop in viewership this week against a 19.3% drop last week. WWE also changed the presentation for Hour 3, with Mick Foley's promise of a dirtier product being accompanied by a different arena lighting package and a darker theme to the standard Raw graphics package. The show as a whole followed Money In The Bank's theme of a more physical product rooted in more reality. Everyone online is leaning towards the obvious changes (lighting and graphics), but if you look closer you'll see that the show actually built to all three major elements of Hour 3–and THAT is the real change.
But if color changes are your game, here's an example:
We'll have 24-hour YouTube numbers on Wednesday, and we'll see how it compares.
---
Elisa looks great in her Chairshot gear.
You can, too!
Be like Elisa and get yours at:
https://www.prowrestlingtees.com/related/thechairshot.html
Andrew's WWE Raw Star Ratings (5/20/19)
Do you agree with Andrew's ratings for Raw?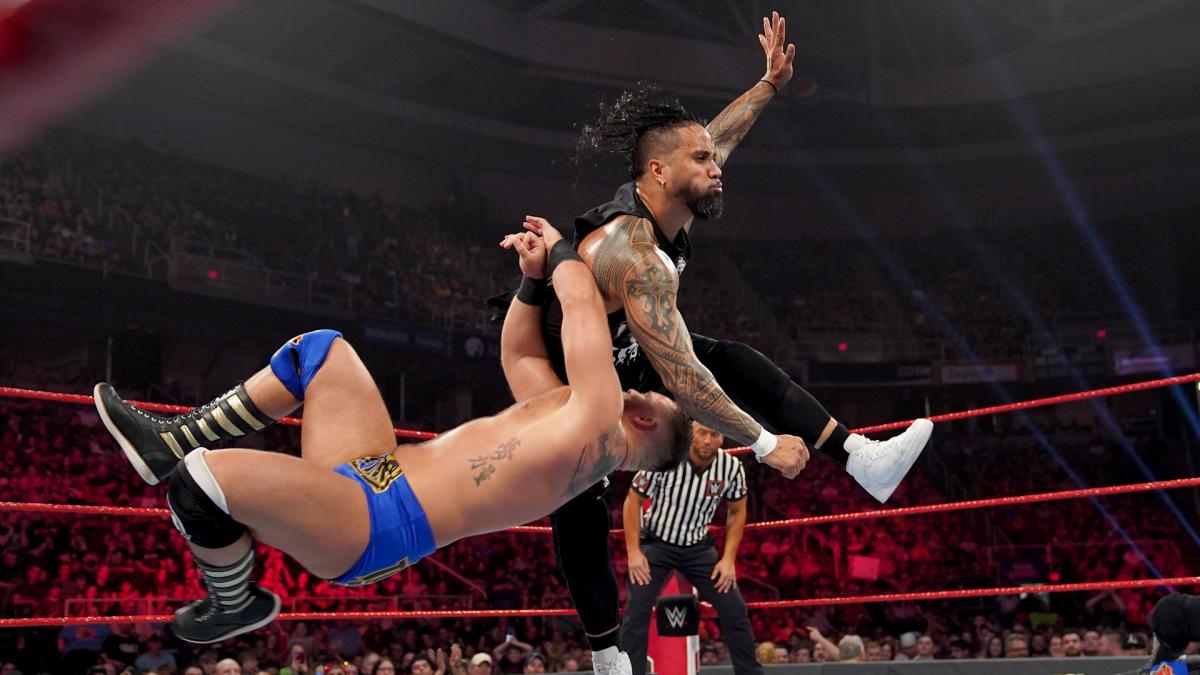 Get an early look at Andrew's star ratings for the May 20 edition of WWE Raw!
Raw had their follow-up to Money In The Bank on Monday, and Andrew has his immediate star ratings. His full report for Raw and Smackdown will be available on Thursday.
Sami Zayn vs Braun Strowman: Strowman wins via Running Powerslam – N/A
Cesaro vs Ricochet: Cesaro wins via Gotch Neutralizer – ** ½
The Usos vs The Revival: Revival wins via Dirty Roll-Up – *** ¼
Becky Lynch, Alexa Bliss & Nikki Cross vs The IIconics & Lacey Evans: Becky wins via Guillotine Leg Drop – **
WWE 24/7 Championship Scramble: Titus O'Neil wins – * ½
WWE 24/7 Championship: Robert Roode vs Titus O'Neil (c): Roode wins via Roll-Up – N/A
Drew McIntyre vs The Miz: McIntyre wins via Claymore – ** ½
WWE 24/7 Championship: Robert Roode (c) vs R-Truth: Truth wins via Roll-Up – N/A
NoDQ Tag Match: Seth Rollins & Kofi Kingston vs Bobby Lashley & Baron Corbin: Kingston wins via Trouble in Paradise – ** ¼
Do you agree with Andrew's ratings for Raw?
---
Elisa looks great in her Chairshot gear.
You can, too!
Be like Elisa and get yours at:
https://www.prowrestlingtees.com/related/thechairshot.html