Abe's 2018 in Review (Part 2): Wrestler of the Year Candidates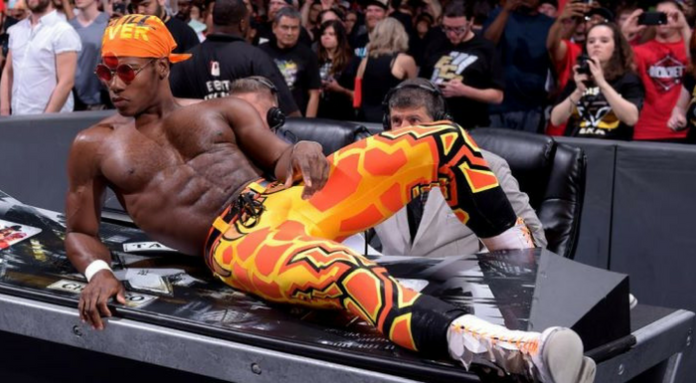 This is the second installment of my review for the 2018 calendar year.  You can read my Match of the Year candidates here.  We're about halfway done with this year so I wanted to take some time to reflect on those who have contributed most to our wrestling world so far.  The candidates across all promotions are listed below with my front-runner being announced last.
Aleister Black
I mentioned in my last article how he very narrowly missed the cut for my MOTY entries.  It's a shame because he's had a fantastic showing at every TakeOver event.  He started the year with a brutal street fight against Adam Cole, won the NXT Title in April, then had a stellar match against Lars Sullivan when many were concerned with how their styles would mesh.  When he defeated Andrade "Cien" Almas for the belt, a friend of mine mentioned how Aleister would provide more interesting storylines going forward.  I'm a big fan of Almas so I didn't want to agree but he was ultimately right.  Now that I think about it, his run on the main roster is going to be really interesting.  He takes his character and ring work so seriously that it might be impossible for management to ruin him.
Undisputed Era
Triple H has figured out how to book them to their full potential.  I think the best way to get the most out of cowardly heels is to showcase their impressive ring work as well.  That's exactly what they've been able to do.  Even when they're not cheating or using their numbers advantage, they're still good enough to beat you in the ring.  Adam Cole won the inaugural North American Championship, Kyle O'Reilly had a classic against Pete Dunne, and Roderick Strong has found a new lease with the absence of Bobby Fish.  Even though they lost their tag belts, their matches against British Strong Style and Mustache Mountain were some of the highlights of the UK special.  With how successful their year has been, I almost forgot to mention their show-stealer with Oney Lorcan and Danny Burch.
Velveteen Dream
He just gets it.  Everything he touches turns to gold.  Even John Cena said he may be "the one".  At the end of every night, he wants to be the topic of conversation.  It wasn't talked about much because it wasn't his greatest match but his bout with Kassius Ohno is a perfect example.  Part of the story was that he promised to knockout the "Knockout Artist" in 30 seconds.  Then in true Velveteen style, he showed up in full boxing gear and had an assistant carrying his mouthpiece on a giant pillow.  It's just little ideas that leave a big impression.  Mania weekend he was an integral part of a 5-star ladder match then had a fan-favorite match and social media feud with Ricochet last month.  Before his classic with Ricochet, he decided to enter the ring in Prince Puma tights and flex like Hulk Hogan.  Hulk reached out to be his manager on Twitter but Velveteen told his former Tough Enough judge that he'd rather ride solo.  You know you're doing something right when you have a legion of fans waiting to see what you're going to do next.
Ronda Rousey
She's only had two matches but you can tell she understands the art of wrestling and loves it too.  Being an MMA fighter has taught her how to properly sell and feed off a live audience.  Ronda still has a whole career ahead of her but she's quickly become one of my favorite things about the product.  Just like Velveteen, she's gotten me excited for whatever her next step is going to be.  This is sort of like an MVP list so she's still too relatively new to be given serious consideration.  If I was to crown a Rookie of the Year, she'd be the clear winner.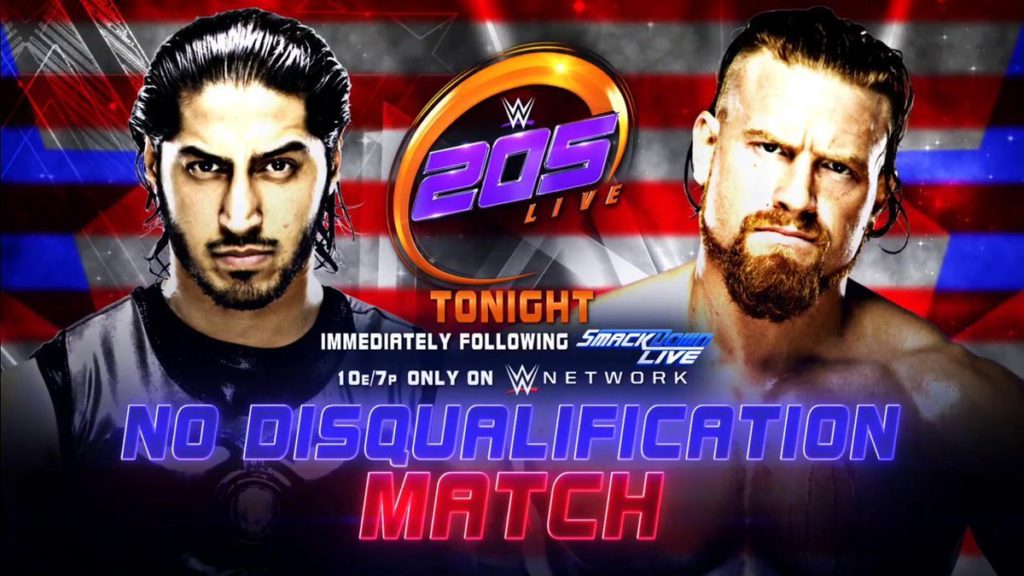 Cedric Alexander/Mustafa Ali/Buddy Murphy
If you've given up on 205 Live then you should really go back and watch the Cruiserweight Championship tournament from March.  That's when we started to watch things shift direction and see the members of the division get more creative freedom.  Since then, the main event of 205 Live has been a talking point on social media on an almost weekly basis.  Cedric still isn't getting the biggest pops when he comes out but he knows how to get the crowd on their feet by the end of the match.  Mustafa Ali has not only been a positive voice online but he's been one of the most consistent performers of the year.  There's nothing he wont do to leave the fans happy.  Buddy Murphy has the talent, size, and look to compete for any belt in the company but took on the challenge of elevating a smaller division instead.  My Match of the Year article was written a week too early because the match between Murphy and Ali from this week's episode of 205 Live deserved to be on the list.  I implore you to go watch it if you haven't already.  It would have been match of the night on any main roster pay-per-view this year.
Chris Jericho
In the middle of being on tour with Fozzy, he has somehow managed to work two of the hottest feuds of the year with Kenny Omega and Tetsuya Naito.  Every time it feels like he's done it all, he manages to do something fresh and exciting every time he's on screen.  Stealing a television camera during a match and filming his own middle finger is just one example.  We also can't forget his profanity-laced promo he shot with a wild turtle.  Despite his recent commitments to NJPW, he still made appearances at Raw 25 and The Greatest Royal Rumble.  On top of his already impossible schedule, he's taking the best wrestlers in the world and putting them all on a cruise ship this fall.
Johnny Gargano/Tommaso Ciampa
I had to package them together.  They've already provided two of the best matches we've seen this year and the rivalry still hasn't been settled yet.  When they split last year I was genuinely upset.  I felt that we were being robbed of so many future classic tag team matches waiting to happen on the main roster.  At the time I was too short-sided to realize we were going to be getting an all-time great feud out of it.  Their work with each other hasn't even been their only success.  Johnny kicked off the year with spectacular matches against Andrade Almas.  Ciampa has not only mastered social media but he just started a program with Aleister Black which could go in a variety of directions.
The Elite
While this entry is mostly referring to Kenny Omega, The Young Bucks, and Cody, the remaining cast of "Being the Elite" deserves recognition too.  Marty Scurll, Hangman Page, Brandi Rhodes, Flip Gordon, and even Burnard the Business Bear contribute to the success of the whole group.  Kenny and Cody headlined Supercard of Honor and are now headlining the G1 Special in San Francisco.  The Young Bucks, headlined Long Beach, became the first ever 7-time junior tag champs in history, moved up to the heavyweight division, then captured those tag belts on the first try.  On top of that, Matt sustained a back injury at Wrestle Kingdom in January and has been selling it in every match since then.  If the injury is real, then dealing with that is even more impressive.  Flip and Marty had great showings in the BOSJ tournament.  Marty also put his IWGP Junior Heavyweight belt on the line at Wrestle Kingdom and competed for ROH Championship along with Cody.  ALL IN not only met its goal of 10,000 tickets but sold out in 30 minutes.  In fact, it was just announced on Thursday that Marty will be competing against Kazuchika Okada at the show.  After Kenny Omega won the IWGP Heavyweight Championship at Dominion, him and The Young Bucks announced they would be forming "The Golden Elite" with Kota Ibushi.  Outside the ring, The Elite beat The New Day in Street Fighter, and Kenny, the Bucks, and Cody became the first non-WWE stars with Funko Pops.  And for good measure, Matt and Nick decided to write a children's book too.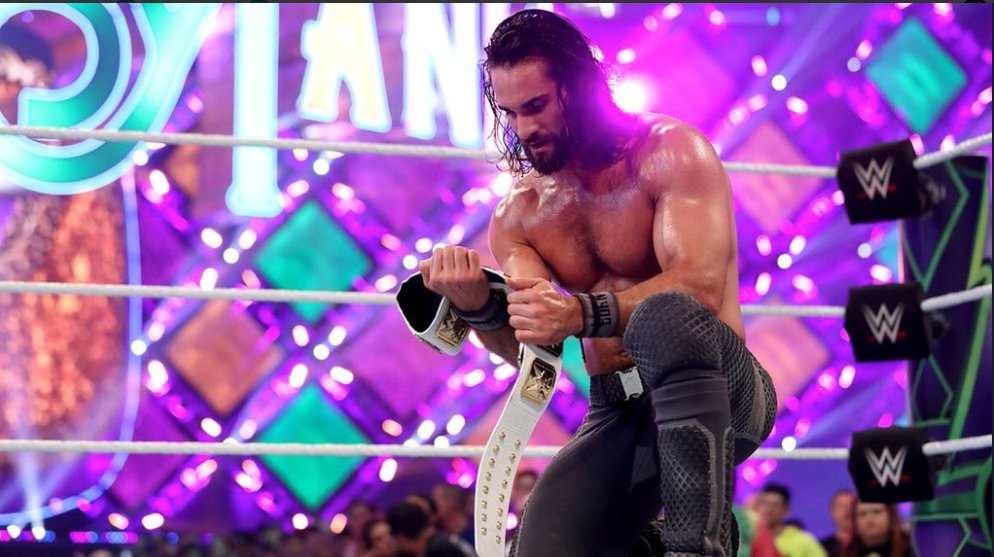 My Current Frontrunner: Seth Rollins
I know everything I just typed is pretty hard to follow so I'll try my best to make my case for Seth.  Unlike The Elite, Seth hasn't had the help of The Shield this year.  He's putting on the best matches for the biggest brand, and on the most-watched programming.  He was running stale for awhile as a babyface but that gauntlet match on Raw where he wrestled for over an hour gave him enough momentum for the rest of the year.  He won his IC belt at Wrestlemania and has picked up steam seemingly every week since.  When he was holding the Intercontinental Championship, it felt like the most important belt in the company.  I think I speak for most people when I say he should be the current Universal Champion.  He's become the highlight of Raw solely by his wrestling ability.  "Burn it down" helps too but it's Seth's charisma that was able to get it over.  Whether it's against Miz, Finn Balor, Elias, or Dolph Ziggler, the match of the night always seems to involve Seth Rollins.
Honorable Mentions
Kazuchika Okada – Dalton Castle – Will Ospreay – Asuka – Sami Callihan – Tetsuya Niato – Pentagon Jr. – Hiromu Takahashi – Pete Dunne – Suzuki-gun – Shayna Baszler – WALTER – Io Shirai – Daniel Bryan – Jay White – Keith Lee – Matt Riddle
---
Who is your wrestler of the year so far? Tweet us @theCHAIRSHOTcom with your top name!
Chairshot Staff Picks: Survivor Series/NXT Takeover War Games
Who you got?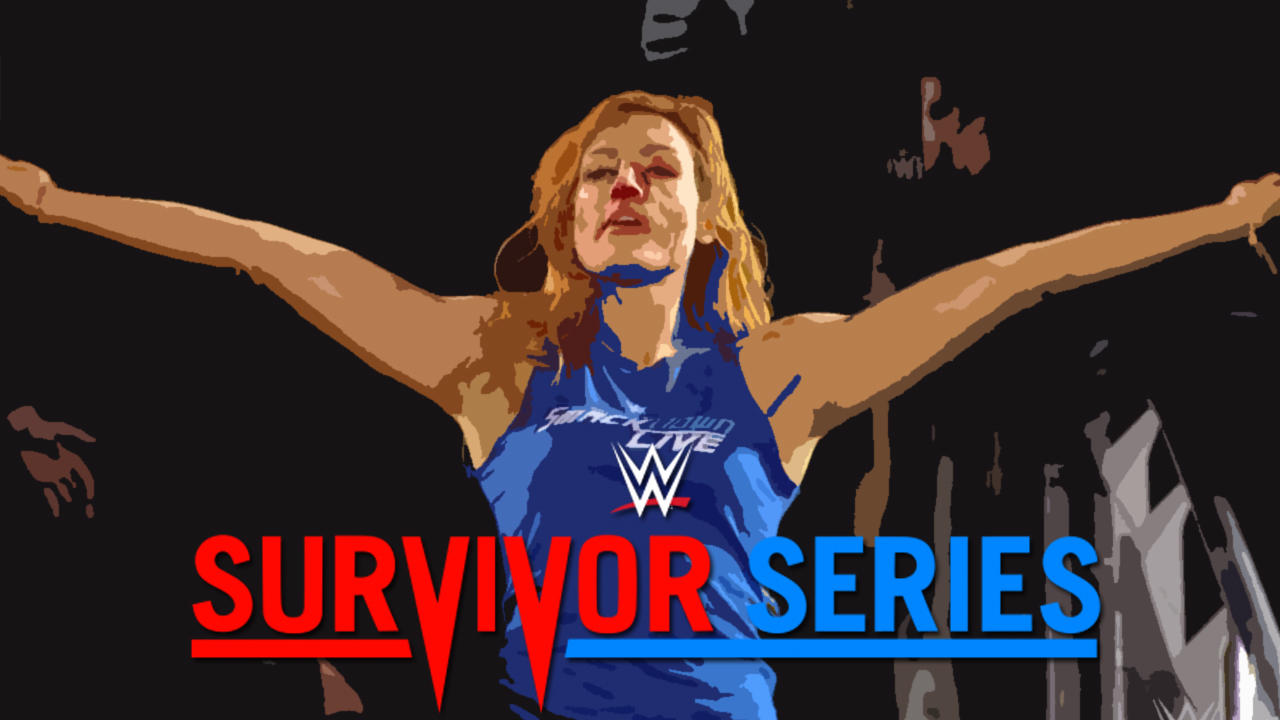 Ladies and gentlemen my name is PC Tunney and welcome back to The Chairshot staff picks! I am thrilled to be reincarnating our PPV prediction series and bringing them to our very astute audience right here on THECHAIRSHOT.com. Survivor Series is a great place to kick things off again. The spirit of brand competition is back and with it comes the long running sibling rivalry between Stephanie and Shane. Not to mention we also have an excellent four match card for NXT Takeover War Games. So as we prepare for the final of the big four PPVs, I have only one question…  Are you ready?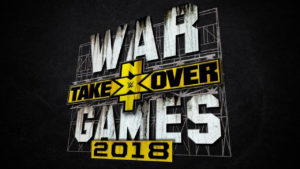 NXT TAKEOVER WAR GAMES – Staples Center Los Angeles, CA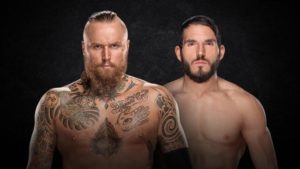 Aleister Black vs Johnny Gargano
STAFF PICKS
Carter: Gargano
Cash: Black
Cassada: Gargano
Gunz: Black
Mcleod: Gargano
Sarpraicone: Black
Scopelliti: Gargano
Weigel: Gargano
Ames: Gargano
Cook: Gargano
Mitchell: Gargano
Platt: Gargano
DPP: Black
Balaz: Black
DeMarco: Gargano
Tunney: Black
10-6 JOHNNY GARGANO #UseYourHead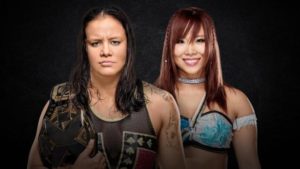 2 out of 3 Falls for the NXT Women's Championship
Shana Baszler (c) vs Kairi Sane
STAFF PICKS
Carter: Sane
Cash: Baszler
Cassada: Baszler
Gunz: Baszler
Mcleod: Sane
Sarpraicone: Sane
Scopelliti: Baszler
Weigel: Baszler
Ames: Baszler
Cook: Baszler
Mitchell: Sane
Platt: Sane
DPP: Sane
Balaz: Baszler
DeMarco: Baszler
Tunney: Baszler
10-6 Shana Baszler #UseYourHead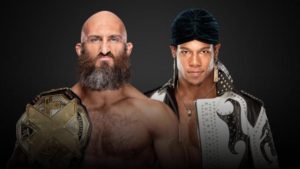 NXT Championship
Tommaso Ciampa (c) vs Velveteen Dream
STAFF PICKS
Carter: Ciampa
Cash: Dream
Cassada: Ciampa
Gunz: Ciampa
Mcleod: Ciampa
Sarpraicone: Ciampa
Scopelliti: Ciampa
Weigel: Ciampa
Ames: Ciampa
Cook: Ciampa
Mitchell: Ciampa
Platt: Dream
DPP: Ciampa
Balaz: Ciampa
DeMarco: Ciampa
Tunney: Ciampa
14-2 Tommaso Ciampa #Use Your Head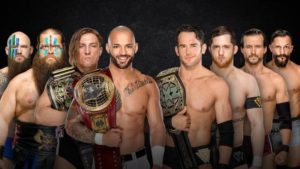 WAR GAMES
The Undisputed Era vs War Raiders, Ricochet & Pete Dunne
STAFF PICKS
Carter: War
Cash: War
Cassada: Era
Gunz: Era
Mcleod: War
Sarpraicone: Era
Scopelliti: War
Weigel: War
Ames: Era
Cook: War
Mitchell: Era
Platt: Era
DPP: Era
Balaz: War
DeMarco: Era
Tunney: Era
9-7 THE UNDISPUTED ERA #UseYourHead
Booking The Future Of Gargano & Ciampa at NXT TakeOver: WarGames
Their story is not over…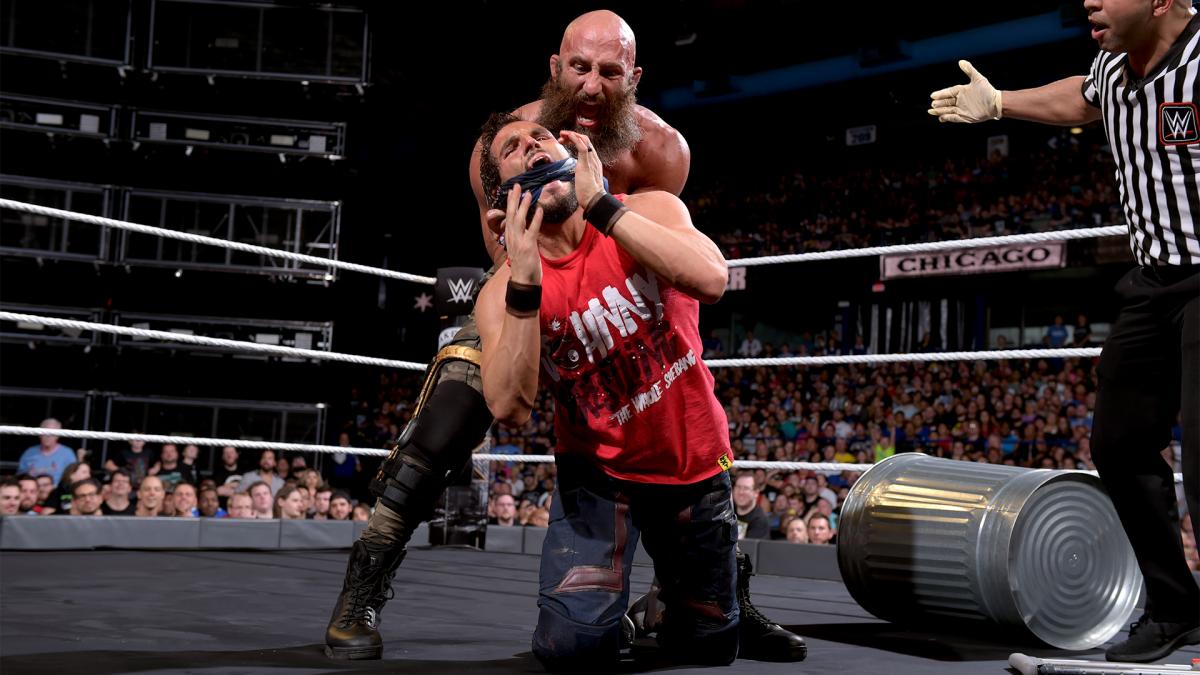 Some may think that the Johnny Gargano and Tommaso Ciampa storyline has been tossed aside, but the card for Saturday at NXT TakeOver: War Games provides the perfect stepping stones toward their final encounter.
Aleister Black vs Johnny Gargano
A lot of fans may feel that Gargano is a heel now but I don't think he's fully turned. At first glance, it seemed like Gargano was turning into Ciampa when he attacked Aleister Black. But remember, he attacked Black just so he could get his hands on Ciampa. 
Booking It: Aleister has the more legitimate gripe in this match so he's winning. Johnny robbed him of his championship and his rematch. We've never seen a feud get Black more fired up than this one. That's why I want the fans to be able to feel Black's anger in the finish. When Aleister Black hits Gargano with the Black Mass kick, I want Johnny to fall back into the ropes, bounce off, then take a second Black Mass on the rebound. Black purges his anger and earns a chance to reclaim his championship.
NXT Championship – Tommaso Ciampa (c) vs Velveteen Dream
I've been anxiously waiting for Velveteen to get a chance at the NXT Championship but I don't have a good feeling about this one. As much as I want Dream to get his first championship, this match had the "weakest" build among the four matches on the card. Everything Velveteen does is magic but Ciampa is on another level right now. 
Booking It: So yes, Ciampa is winning here. But I want Ciampa to have as difficult of a time as possible. Velveteen makes sure to always have the best ring gear for every TakeOver event. I'd like to use that to get into Ciampa's head. When Dream enters the ring, I want him to be wearing a vest or jacket. He won't take it off until Ciampa is in the ring. Underneath he'll be wearing a DIY shirt. That will clearly leave Ciampa flustered and immediately set him off to the point of trying to rip the shirt off. Fast forward to the end of the match. Ciampa has won but is still fixated on the shirt. He recovers it but throws it into the audience before exiting the building. 




Booking Forward: Black and Ciampa were the two winners on the night. That will set up the rematch for the NXT Championship that Aleister Black never got to have. Even their first match wasn't a clean victory since Gargano got involved. This rematch will take place at the TakeOver before the Royal Rumble. 
After the dust is settled from War Games and they're back at Full Sail, Johnny Gargano will confront Velveteen Dream backstage. He'll ask where Dream got the DIY shirt. Dream will say he has no memory of it, then Gargano will conclude by saying to stay out of his business. Tensions rise between the two over the ensuing weeks, also leading to a match at the next TakeOver. 
Johnny Gargano and Tommaso Ciampa will each win those matches, leaving their final encounter for the TakeOver before WrestleMania. Here, Johnny Gargano finally wins the big one. 
How does NXT Takeover War Games play into the long-term story with Tommaso Ciampa and Johnny Gargano? Let us know on social media @theCHAIRSHOTcom and always remember to use the hashtag #UseYourHead!