Abe's New Japan G1 Climax Watch Guide (Part 1)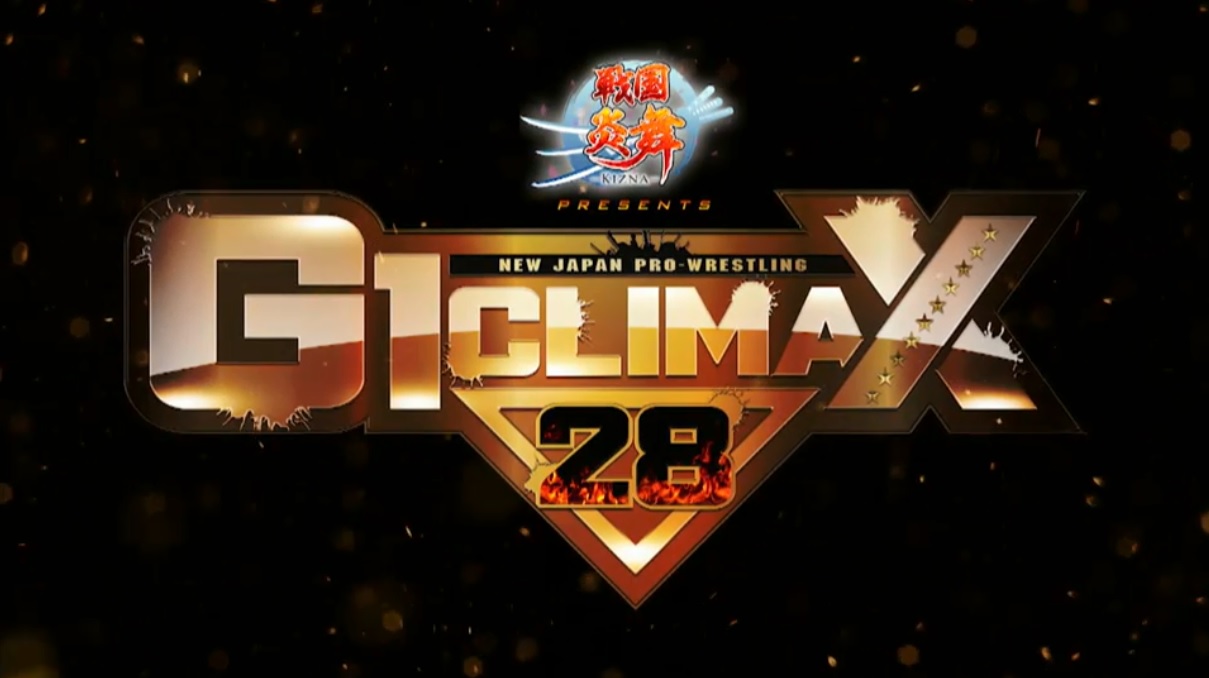 Two weekends ago, pro wrestling's biggest and most critically-acclaimed tournament, the G1 Climax, kicked off.  The G1 is New Japan Pro Wrestling's annual summer tournament that decides who will headline Wrestle Kingdom in January.  The pool is comprised of twenty of NJPW's best which usually leads to the most exciting matches you'll see all year.  You can watch them by signing up over at njpwworld.com.  I assure you it's worth the subscription.
I'll give you a quick run-down if you are new to the product.  Wrestle Kingdom is their biggest show of the year so this is like the Royal Rumble except it lasts a month.  The talent pool is divided into two separate blocks of 10 competitors each.  It's a round robin style tournament so each wrestler will have at least 9 matches (one match against every man in their block).  A win is 2 points, a loss is 0 points, and each man is awarded 1 point in the event of a 30 minute time-limit draw.  The competitor with the most points in the A Block and B Block will face each other on August 12 to determine the winner.  If you want the an in-depth analysis of every night of G1 action, check out the articles by The Chairshot's Andrew Balaz and Mathew Sarpraicone.
I understand that it's A LOT of wrestling.  The most hardcore fans will struggle to find time for even half the matches.  The purpose of this guide is to give you the most efficient viewing experience possible.  Every week of the tournament I'll be listing the matches I think every fan would enjoy.  I've decided to categorize them by Storytelling Matches, Character Matches, and Quality Matches.  Storytelling matches are matches that incorporate a current or past angle into a match, Character matches will help you become invested in certain wrestlers, and Quality matches are all of the above.  These are essentially the best the product can give you, in my opinion.  This first part will cover Night 1 (7/14) through Night 8 (7/26).
Storytelling Matches
Hangman Page v. Bad Luck Fale (N1, 7/14)
Jay White v. Kazuchika Okada (N1, 7/14)
Kazuchika Okada v. Bad Luck Fale (N3, 7/16)
Jay White v. Hiroshi Tanahashi (N3, 7/16)
Hirooki Goto v. Kenny Omega (N4, 7/19)
Hiroshi Tanahashi v. Bad Luck Fale  (N5, 7/20)
Tama Tonga v. Kenny Omega (N6, 7/21)
Tama Tonga v. Tetsuya Naito (N8, 7/26)
Juice Robinson v. Kenny Omega (N8, 7/26)
You may notice the frequency of the Bullet Club on this list.  If you are unaware, that's because the BC underwent a transformation in San Francisco when the Tongan sect of the faction turned on the rest of the group, forming The Firing Squad.  Since most of the BC was bordering as a babyface faction in recent memory, Tama Tonga, Tanga Loa, and Bad Luck Fale decided to split and go back to their roots.  They've essentially hijacked the G1 tournament.  They'll make a statement at all costs, especially against their former Bullet Club stablemates.  I honestly got chills when Hangman was walking down the aisle to confront Fale for the first time.  Speaking of making a statement, Tama made sure to take a shot at Roman Reigns and their Twitter beef before his match against Naito which was fantastic.  Something similar is happening in CHAOS.  When Jay White joined as the only heel in the faction back in January, he promised that he would face Okada one day and claim CHAOS as his own.  After his quest for dominance, he met Tanahashi in a Wrestle Kingdom rematch.  To top it off, we got to see a rematch of the 2016 G1 Finals when Kenny Omega and Hirooki Goto squared off as two different men this time around.  Most recently, Kenny and Juice had their rematch of last year's meeting where Juice shocked the world.  This time, both men had lingering injuries to worry about.
Character Matches
Minoru Suzuki v. Hiroshi Tanahashi (N1, 7/14)
Toru Yano v. Tomohiro Ishii (N2, 7/15)
Minoru Suzuki v. YOSHI-HASHI (N5, 7/20)
Toru Yano v. Kota Ibushi (N6, 7/21)
Juice Robinson v. Tetsuya Naito (N6, 7/21)
YOSHI-HASHI v. Michael Elgin (N7, 7/22)
Bad Luck Fale v. EVIL (N7, 7/22)
Toru Yano is going to be plastered all over my watch guides.  Few leave me more entertained when he steps between the ropes.  He's the type of comedic relief perfect for these long tournaments when every match needs a change of pace.  Many of you know Suzuki is the ultimate sadist so his matches against fan favorite Tanahashi, and ultimate underdog, Yoshi-Hashi were the perfect complements to his style.  Kevin Kelly and Rocky Romero were really emphasizing Yoshi-Hashi's lack of success in his bout with Elgin so it was really easy to get invested and root for him in that one.  Juice and Naito were originally going to be on my list of quality matches but the heel work and fighting spirit displayed in the match was too good to overlook.  EVIL brought Bad Luck Fale and the rest of the Bullet Club over to this part of the watch list because he was doing a really good job at handling the numbers disadvantage.  LIJ are technically supposed to be heels most of the time but it was refreshing to see EVIL work as the clear babyface in his matchup against Fale.
Quality Matches
Zack Sabre Jr. v. Kota Ibushi (N2, 7/15)
Tetsuta Naito v. Kenny Omega (N2, 7/15)
Zack Sabre Jr. v. Toru Yano (N4, 7/19)
Kota Ibushi v. Juice Robinson (N4, 7/19)
Zack Sabre Jr. v. SANADA (N6, 7/21)
Hirooki Goto v. Tomohiro Ishii (N6, 7/21)
SANADA v. Kota Ibushi (N8, 7/26)
Zack Sabre Jr. keeps coming up for a reason.  ZSJ is truly at the top of his game.  He has a very distinct in-ring style yet makes it new and interesting with every one of his opponents.  He would have been a sneaky favorite of mine to make a run if he didn't win the NJ Cup earlier this year.  Kota and Juice also continue to stand out in each of their matches just as I expected.  We were treated to the rematch of last year's finals early as Kenny and Naito put together a hot one.  Both guys are accustomed to lengthy main event style matches but the 30 minute limit forced them to go all-out from the get-go.  Goto vs. Ishii and Sanada vs. Kota Ibushi were probably my two favorite matches of the tournament so far.  Those are just four guys that are masters in the art of wrestling and always know how to create a main-event level match.
Standings As of 7/26
A Block
Jay White (6 points)
Hiroshi Tanahashi (6 points)
EVIL (6 points)
Kazuchika Okada (4 points)
Togi Makabe (4 points)
Michael Elgin (4 points)
Minoru Suzuki (4 points)
Hangman Page (2 points)
Bad Luck Fale (2 points)
YOSHI-HASHI (2 points)
B Block
Kenny Omega (8 points)
Tetsuya Naito (6 points)
SANADA (6 points)
Kota Ibushi (4 points)
Zack Sabre Jr. (4 points)
Tomohiro Ishii (4 points)
Hirooki Goto (4 points)
Tama Tonga (2 points)
Toru Yano (2 points)
Juice Robinson (0 points)
What's great about the G1 is that even the guys staring down 2 points or less have still put together great matches.  A lot of them have a decent shot to get on a roll too.  For example, I didn't expect Okada, Suzuki, Fale, and Tama to be stuck at 2 points after three matches.  I also don't think many expected Jay White to get off to a 3-0 start.  Juice Robinson is the US Heavyweight Champion and has started 0-4 so it looks like they're going to continue the rhetoric that he's a "streaky" fighter.  Tama and Fale have taken multiple DQ losses which are rare so I see them shaking things up and coming back strong, especially since they're at the center of the freshest storyline.  I understand that their main objective is to make a statement but I think the best way to do that is to win against the best competition.  It's working for Jay White so far.  Okada is poised to go on a furious tear.  He's the clear favorite in his block and already got some of his toughest tasks out of the way.
It was announced this week that Kenny Omega has been wrestling with a fractured heel.  He confirmed it in this week's episode of Being the Elite and said he plans to finish the tournament regardless.  I watched his match against Juice Robinson with this in mind and it was incredible how much pressure he continued to put on it.  Omega said it hurts to walk but I never would have guessed by watching that match.  If the pain becomes unbearable, it'll be interesting to see what NJPW decides to do moving forward.  Pulling him from the tournament or compensating by building a story around the injury are the first things that come to mind.  Removing him from the tournament while he's still undefeated would protect him in more ways than one.
I also wanted to mention how much I've loved the commentary team of Kevin Kelly and Rocky Romero.  You can tell they have paragraphs of notes for each match.  They've kept a tab of the total match time for each competitor so they can reference their long-term durability for the rest of the G1.  They also like to detail all the significant past meetings of the men in each match, especially if they were G1 matches.  During Hiroshi Tanahashi's match against Hangman Page, they explained that Tana has a poor record against first-time G1 opponents.  Way back on Night 1 Kevin Kelly made a comment about how the ring sounded different after a slam so a board might have gotten knocked loose from a suplex earlier in the match.  He elaborated that this was significant because it could make any future contact with the mat potentially more dangerous.  These are things I never would have thought about.  It's amazing what a little more insight can do to elevate the prestige of the tournament as a whole.
Becky, Ronda, or Charlotte: Who Should Win?
Ok, we assume the match. But who wins?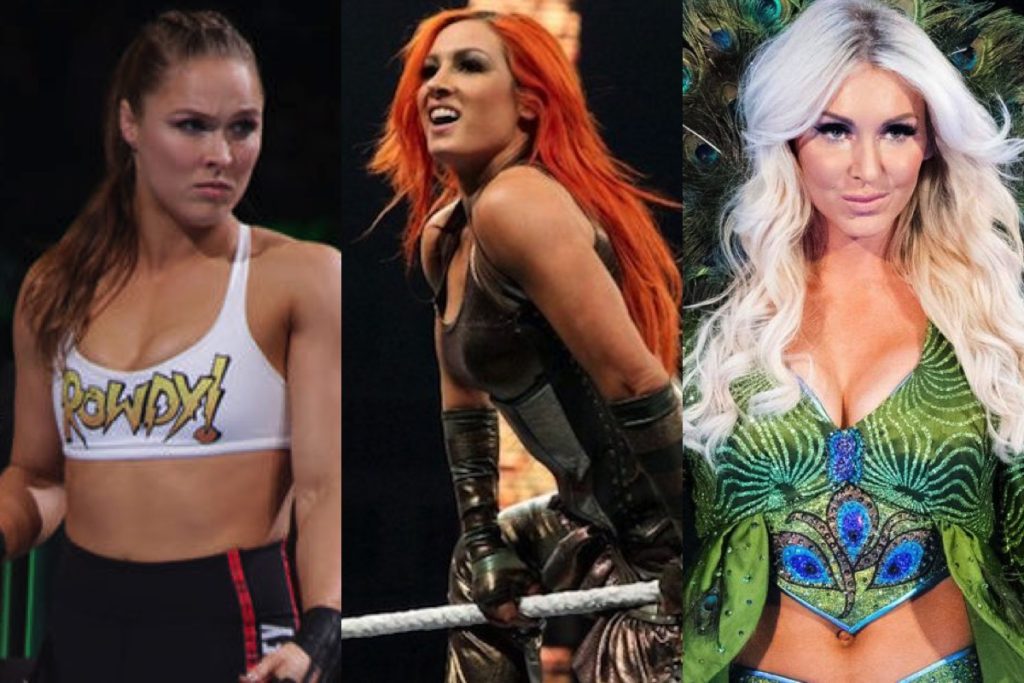 There's a historic women's main event coming to WrestleMania, and it's time to start considering who comes out on top.
We're now one week closer to WrestleMania, and while we're still not officially in the know about who's going to be in the big match I think it's a pretty safe bet that we're going to end up with a triple threat between Becky Lynch, Ronda Rousey, and Charlotte Flair.  So the real question is: who wins?  Is there a case for anyone other than Becky winning or is it Becky or Bust?  I thought I'd take a look at it now.
Becky Lynch
Why:  It's the easy, feel good, no brainer call.  There hasn't been a feel good ending since WrestleMania 30 (32 was supposed to be one, but the whining crybabies in the crowd couldn't stand to see the Prince of Darkness Roman Reigns win in the main event ruined that one).  Becky winning won't piss many people off in the building and would make a lot of people happy.  After last year's frustrating finish and the sad one from a year earlier, just do the simple thing and don't try to get too clever or outsmart yourself, Vince.
Why Not:  What comes next?  Becky chasing the champion > Becky as champion, we've already seen that.  Assuming Ronda takes a break after WrestleMania, then unless Charlotte comes to RAW with her then she's going to be in the position of having to work as champion against a roster of opponents that either don't appear to be on her level or could outshine her in a one on one setting, and that could make things difficult after the post-Mania glow starts to fade (I talked about this more here).  Us as fans don't have to worry about that but when you're booking things, you do.  Her character is going to hit a crossroads soon after and if they feel that the long term investment with her at the top will not pay off then taking the hit now and moving forward may be what they want to do.
Ronda Rousey
Why:  First up if she is going to take a break right afterwards then there is no why.  She's gotta drop the tile.  But if she isn't then you gotta look at the headlines.  The biggest mainstream coverage afterwards would come with her winning.  'MMA Champion conquers WWE at WrestleMania' will get a lot more play then anything about her losing.  To the casual observers, people who don't watch at all, or people who only pay attention on a surface level she's the name that draws the attention and there's more momentum to be gained with them by still having her on top than taking a loss.  For them, once she loses the story is over and it's time to find something else to do so better to have something to keep their attention.  As well as the women have performed the driving force behind the interest in their side has been Ronda being there and you want to keep that going as long as you can.
Why not:  Your hardcore audience has talked themselves into believing that Ronda losing is a foregone conclusion.  If it doesn't happen a lot of them are going to be pissed.  That's pretty much it.  If she's not taking a break then it's perfectly logical for her to win and keep the title.
Charlotte Flair
Why not:  I'm flipping things around here on purpose.  Charlotte winning neither pays off the heroes journey story Becky is on or maximizes media coverage like Ronda winning could.  To the people who have fallen hard for Becky, this would literally be the evil prevailing and would feed the narrative of Vince giving Charlotte everything because of her last name (and that is beyond tired by the way).  It would be a crushing blow and might make some of them want to quit entirely.  The only people who would be happy are the Charlotte fans like myself, and there would be a deluge of dirty diaper podcasts going on and on about the old man losing it again.  Wrestling twitter would be ablaze about it, too.  And in a world where a lot of fans take out their anger with a finish not by booing the heel but ranting about Vince, it really may not be worth the headache no matter what you planned.
Why:  She's the safest bet long term.  Ronda is not going to be around 10 more years and there's no real certainty to how long Becky's run can maintain it's momentum win or lose.  Charlotte may never be as popular with hardcore fans as Becky is now but she is the best performer on the Women's side and projects greatness in a way that is always going to draw attention and make her matches feel like a big deal.  We know that she can perform at a high and compelling level as champion, which matters. And we've seen she can maintain some level of interest even without the full weight of the machine behind her like Becky is getting now.  In two years Ronda may be gone for good and Becky cooled off, but Charlotte will probably be where she is now.  If they think that taking this heel thing up a notch and really riding with it is the way to go then they may want to go with it now instead of waiting a few months to put a title back on her anyway.  Also, the backlash may not be as big as wrestling twitter would have you believe.  If the plan was always for her to win, and they have a map going forward with it after the show then my own fan bias notwithstanding I think they should stick with the plan.
So what's the Final Verdict?
Man, I don't know.  On the one hand there is the emotional payoff with Becky and then on the other hand there are what may be the better structural decisions with either long term with Charlotte or short term with Ronda.  My preference as a fan is for Charlotte, my gut says just give the loudest voices what they want with Becky, and what little business acumen I have says go with Ronda assuming she's not going for a break.  Decisions, decisions…….
Aw screw it.  Ronda's going on a break, Charlotte's the best woman on the roster, she's been having kick ass matches for the past year, she's put Becky over a million times and has been as much a part of her rise as Becky herself.  It's about time excellence got properly rewarded and pushed like it should be.  Enough with the damn underdogs, you don't really like them as much as you think anyway.  Give her the dam victory, she's earned it.  Suck it, haters.
And next year, we do the same for the Big Dog!!
Comics & Wrestling: More In Common Than You Thought?
Do comics and wrestling have more in common than we think?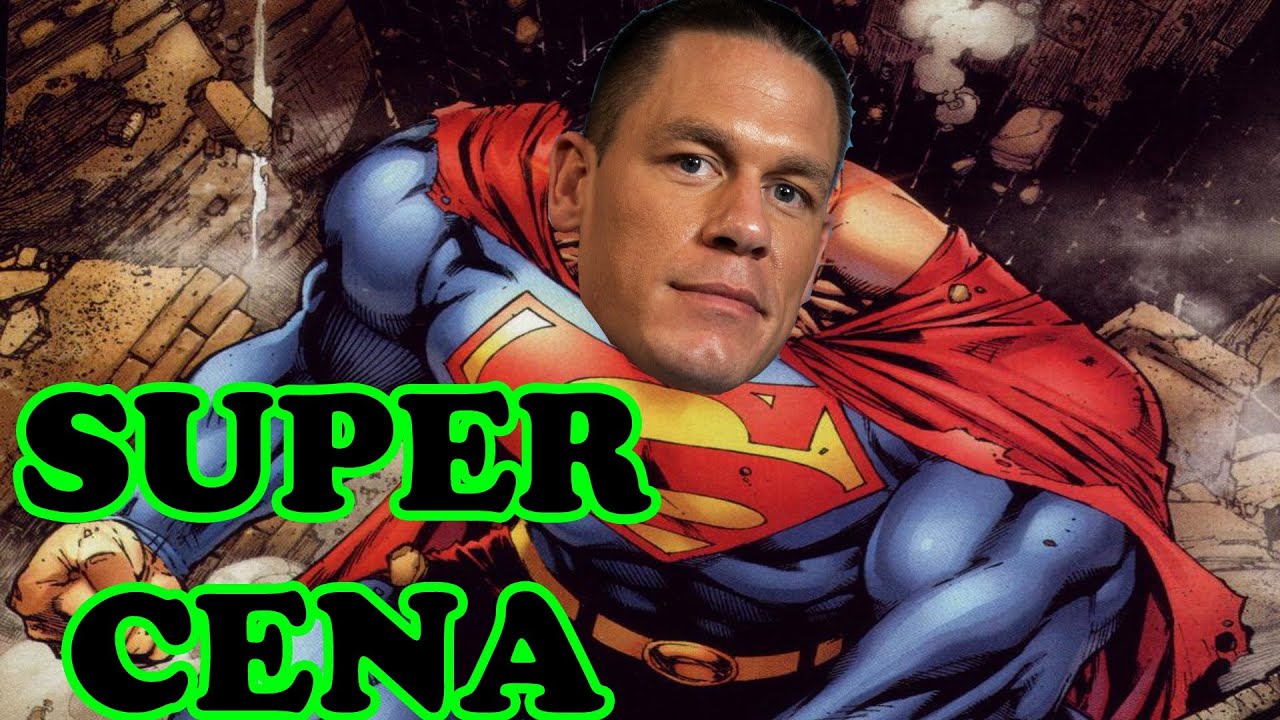 Guest column from Chad Aaron shows the relation between comics and wrestling–even more than you think?
I was in a waiting room not too long ago and happened to be wearing a wrestling t-shirt, featuring The Shield. An older woman asked me if those were comic book characters on my shirt, and not being in the mood for a discussion at the time, I simply told her yes. As I sat and waited. I started thinking about it. Wrestlers are very much like live-action comic book characters. There is a lot of crossover between the respective fanbases. Here are some examples.
NOTE: The following are generalizations. I'm not a comic book reader, so coming at me with "Well, so-and-so does/doesn't do this thing you said" misses the entire point of this discussion.
Wrestlers Have A Superpower: Their Finisher
Comic book heroes and villains generally have a defined superpower, some multiple ones. Most wrestles have a finishing move, something they do better than anyone else. Top stars may have more than one. Superman can fly and has x-ray vision. The Undertaker is known for the Tombstone & Last Ride, among others.
Most Wrestlers Have An Alter Ego: Them In Real Life
Most wrestlers use a different name than they have in real life. Same thing in the comic book universe(s) And then they will change names as situations and stories evolve. Dick Grayson was Robin, then Nightwing. Steve Austin was Stunning before he was Stone Cold, and his given last name is actually Williams.
Wrestlers, Like Superheroes, Have A Backstory
Most superheroes and villains have a detailed backstory that makes them who they are. Most wrestlers who stay with a company for any significant length of time will have their own collection of stories, this team, that heel/face turn, this title chase, etc…
Superheroes And Wrestlers Both Tend To Form Groups
There are alliances and groups formed for varying reasons. The nWo, DX, Four Horsemen, even The New Day. Comics have X-Men, Avengers, Justice League, Suicide Squad, among many others.
Hero/Villian Alignment Changes
You will see wrestlers turn heel/face, and heroes who become villains. This happens more often in Wrestling but is not unheard of in comic books.
Storylines Involve Real Life Situations
Storylines go beyond fighting crimes and/or fighting in the ring. Both deal with relationships, love, broken trust, enemies-becoming-allies, you name it. Family dynamics make up a significant portion of stories in each universe.
Someone Real Is Putting This On
Comic books will have a variety of writers and artists handling them, each with their own take and spin on the character. Wrestling has a never-ending series of bookers and creative teams and match agents and producers, all of whom have varying ideas what a wrestler will do or say.
Both Have Large Companies And Independents
Comics are dominated by a couple of large companies and a myriad of smaller ones. Wrestling has had a similar dynamic since the mid-80's. In both realms, the various companies often have similar characters and occasionally, ones with the same names.
Comics And Wrestling Each Have The Most Passionate Fanbase
And the fanbases of each are very, very passionate. When a wrestler does something out of character, the reaction is swift and immediate. When a movie strays from the comic cannon, the reaction is equally heated.
Of course, there have been a few examples of crossover between the two. Stephen Amell, the actor behind the Green Arrow, has wrestled a number of matches with several companies, including a WWE Pay-per-view. Rey Mysterio Jr. and Finn Balor (as Prince Devitt) have been known to incorporate superhero designs into their wrestling attire.