Andrew's MLW Fusion Ratings & Review: 7/13/2018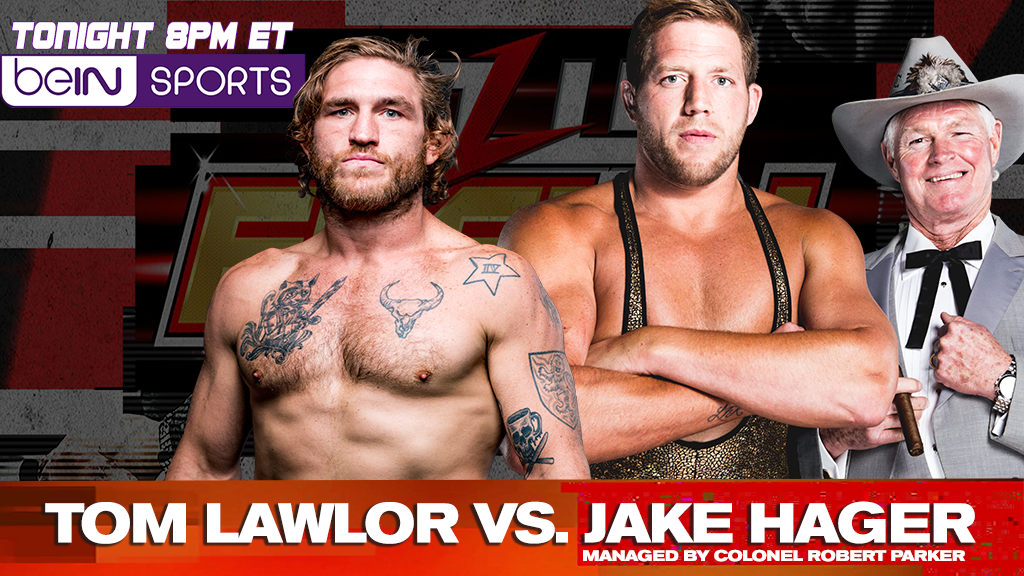 Well it's Friday, so that means it's MLW Fusion! Now yes, I know I haven't exactly been the biggest cheerleader of the TV product last couple reviews…but they can't all be classics. I'm pretty sure this is only the 12th episode of Fusion, and they've done a better job at making their storylines engaging than say, ROH.
So regardless of if I like an episode or not, I'm not gonna write off a brand because a couple shows were bad. It's wrestling, sometimes stuff happens and when you only have an hour, some shows aren't that great. It even happens to NXT people, come on.
With all that, let's see how this one shapes up.
Open of the show recaps that Shane Strickland was attacked earlier in the day, and was rushed to a hospital.
Parrow & The Dirty Blondes vs Rhett Giddins & Team TBD
Jimmy Yuta starts off the match against one of the dirty blondes, and after getting a small advantage, Parrow gets tagged in and we see another level of dissension between Cade and Yuta.  Yuta tags in Giddins, and we see the two bigger men trade strikes, but Parrow gets the better of the exchanges, and we see Yuta tag himself in and go running with a head of steam. Which, is ill advised as Parrow and The Dirty Blondes control Yuta in their corner for a long portion of this match. So much so, Cade gets frustrated, distracting the ref, causing the heels to get in some free offense.
Yuta finally mounts a small flurry of offense, takes out the Parrow and the other member of the Dirty Blondes, and finally tags in Jason Cade.  After that, we see all 6 men in the ring, Cade tries to direct Yuta to go for some tandem moves, but the first attempt doesn't go well and the second one gets broken up by Parrow. So miscommunication continues between Cade and Yuta.
Winner:  Parrow & Dirty Blondes
Rating: **
Off of the commercial we get another promo for Battle Riot, declaring Sawyer Fulton, Fred Yehi and Homicide into the Battle Royale.
Barrington Hughes vs Jaye Skye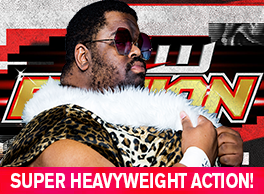 Barrington runs at Skye splashing him into the corner, and then a small delay on a back body drop, and the squash is over.
Winner: Hughes via Back Body Drop
Rating: N/A (Squash)
Joey Janela w/ Aria Blake vs MJF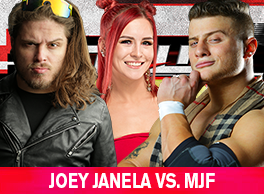 MJF jumps on Janela immediately, but a Thesz Press turns things around quickly. Uppercuts and stomps in the corner have Janela with the advantage, MJF powders, but Janela hits him with a Suicide Dive.  After a little time outside the ring, MJF ducks Janela back in, and Janela goes head first into the wall of the announcer's set up. -commercial break-
Coming in off the break, Janela has the advantage again, MJF is on the outside, and Janela hits a Crossbody into the empty chairs in the audience. Then rolls MJF back in the ring, Swanton Bomb, for only 2. Janela goes back to the top rope, and MJF stumbles to his feet and crotches him. MJF then hits a Superplex for a near fall. Janela rolls to the apron, as they start exchanging strikes before MJF lands the South Hampton Plunge.
MJF uses a chair in Aria slid it in, after pointing out she did it, to distract the ref. But, it backfires on MJF after Janela hits a Superkick into the chair, into his face. Aria keeps looking back after the match implying that maybe she tried to help MJF. I guess the feud will continue.
Winner: Janela via Superkick
Rating: ** 1/2
Kaci Lennox interview MJF after the match, he cries about being cheated. Talks about Aria being with a Jersey dirtbag and needs a 'real man'. Which prompts Janela to come back out and cause a pull apart.
Updates on Strickland, saying he's fine and will still face Low Ki next week.
Jimmy Havoc promo about setting a place for Lawlor's last supper, getting ready for their match next week.
'Filthy' Tom Lawlor vs Jake Hager w/ Col. Parker
Hager pushes Lawlor into the corner and breaks clean, while both men continue to feel each other out. Hager's power causes Lawlor to go to his corner for a second, as we then see Lawlor attempt a Flying Armbar, but Hager catches him. Rolls it into a Triangle Choke, but Hager powers out with a power bomb.
After a little bit of trading, Lawlor tries to rain fists down in the corner, but Hager grabs him and slams him down for a near fall. We see a lot of technical mat wrestling where both men go for submissions and counters. Lawlor gets the advantage there and comes out of the break with a Snapmare and sliding lariat for a near fall.
Hager goes shoulder first into the post, and sells it like he's only got one good arm. Lawlor jumps on the opportunity as Hager tries to fight off. Lawlor goes for a high knee strike, but Hager moves out of the way and catches his foot into an Ankle Lock.
Lawlor sinks in a Rear Naked Choke shortly after the break, but then the rest of the Stud Stable come out and cause a DQ finish and big brawl between both stables.
Winner: Lawlor via DQ
Rating: ***
Kaci Lennox catches up with Lawlor after the match. Lawlor makes the "put them out to stud" joke again and then says he'll win Battle Riot if the executives won't give him his title shot.
Thoughts:
Funnily enough, this was probably the best episode of MLW in a few weeks, and I can't find any fun gifs or stills from this episode. A lot of decent to good ring work, many storylines got advanced in the ring as well as a few wrinkles. When will Team TBD implode? Is Aria crushing on MJF? Who is better than Tom Lawlor right now? That last one's rhetorical cause the answer is no one.
So ya, even if I may have seemed to be in a general malaise with the last few episodes, especially the awful Boiler Room Brawl, this was a nice set up episode. Looking forward to next week with Low Ki vs Shane Strickland.
---
Always Use Your Head and visit the official Pro Wrestling Tees store for The Chairshot All t-shirt proceeds help support the advancement of your favorite hard-hitting wrestling website, The Chairshot!

---
Andrew's MLW Fusion Results & Ratings: 7/6/2018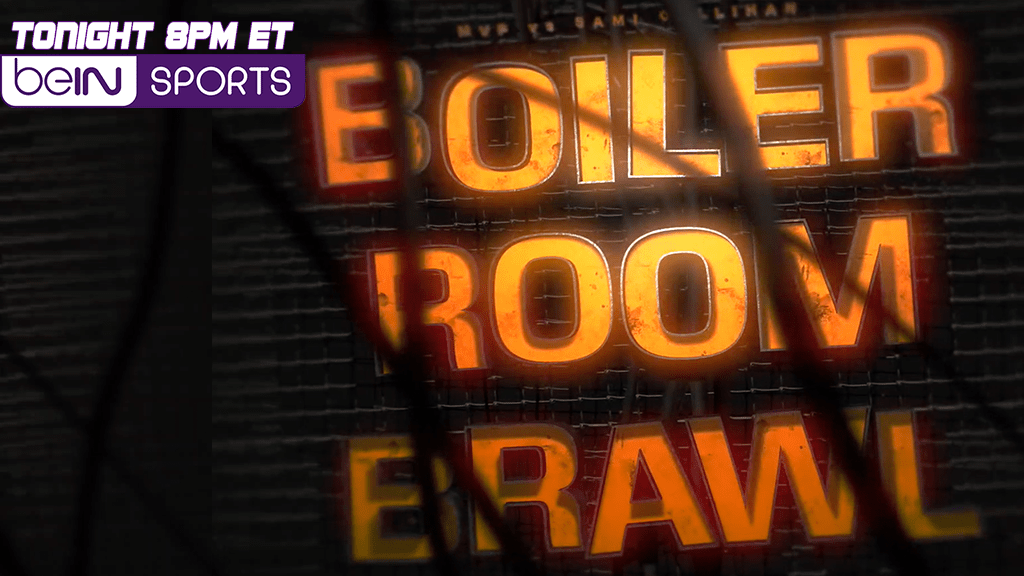 Well if you've been keeping up with the show, you know what tonight is! MLW Fusion, brings us the first Boiler Room Brawl in roughly 20 years.
Yeah…I'm not too sure about it either. There's mostly a reason why it's taken 20 years to do another one, but hey, maybe this one will be better?
The show begins with a review of the MVP and Sami Callihan feud that's been building.
Tom Lawlor & Simon Gotch vs ACH & Rich Swann
Gotch and Swann start off with Gotch taking him down and working a wristlock. Swann does numerous kip-ups to counter it into an arm drag. Nice arm drag counter by Swann using the ropes to Springboard back and hit a dropkick as the legal participants switch.
ACH tries to keep Lawlor grounded, but that's not gonna work. Lawlor with a few big knee strikes into the corner and then a chop. Lawlor takes the seated Inoki position and after some playing, ACH kicks him in the face and gets a quick 2. ACH gets caught in a triangle choke getting cute, as it then transitions to a Cross Armbar. ACH rolls it into a position for him to stand up and break the submission and turn it into a suplex.
Both men tag out, at the Dirty Blondes show up at ringside and start jaw jacking with Team Filthy. ACH and Swann take the opportunity to just dive on both teams, as Jake Hager sneaks up through the crowd to attack Tom Lawlor, since he's affiliated with the Dirty Blondes as part of Col. Parker's Stud Stable.
Back in the ring, Gotch is served up to take the finish. ACH Brainbuster followed by Swann's Frogsplash put the match away.
Flying into the weekend like… @MLW #MLWFusion pic.twitter.com/rYAfJWIsKN

— beIN SPORTS USA (@beINSPORTSUSA) July 7, 2018
Winner: Swann via Frogsplash
Rating: ** 1/4
Vanessa Craft finds Salina de la Renta in the  back, interrupts her phone call to inquire about the bounties, but Salina brushes her off in an amusing way.
Back from the commercial break we see Col. Parker and Jake Hager giving a warning and brief explanation on why they did what they did.
More participants announced for the Battle Riot
Salina de la Renta hot tub promo, with what sounds like her dropping Sammy Guevera from Promociones Dorado
Tom Lawlor and Jake Hager announced for next week's main event, followed by a Kaci Lennox interview with Team Filthy. Solid promo, putting Lawlor over and a nice insinuation about the horse definition of 'putting out to stud'.
Low Ki vs Ricky Martinez
Low Ki flies at Martinez immediately after the bell. Lays him, begins pummeling him from the ground, into the corner, then back in the middle of the ring. Very deliberate chops and a choke in the corner keep everything looking up Low Ki. Shotgun Dropkick onto Martinez, as Low Ki then puts him between the ropes and tears at his face.
Finally puts the victim away with his Switchblade.
Winner: Low Ki via Switchblade
Rating: N/A
Low Ki interview from Vanessa Craft discussing the Bounty and raising it from 20,000 to 60,000 dollars.
Barrington Hughes quick promo
Shane Strcikland black and white promo about Salina de la Renta and the bounty.
Top 10 Promo:
🔝 See who's leading the @MLW Top 10 for July 👀 #MLWFusion pic.twitter.com/j2r0X4tnHM

— beIN SPORTS USA (@beINSPORTSUSA) July 7, 2018
Boiler Room Brawl: Sami Callihan vs MVP
Callihan throws the ref in first and then MVP shows himself. MVP smashes Callihan's face into the chain length and smashes the door against his arm repeatedly. Callihan tries to get out of the way and force MVP into the ductwork, but MVP catches him with a bucket. Sami manages to use the door to daze MVP and get out of the Boiler Room, but MVP stares him down in the hallway.
Leon Scott tries to interfere, but gets laid out and Sami goes searching for MVP> MVP tackles him against the tables as Sawyer Fulton shows up to try and interfere, but then Fulton gets taken care of while Sami tries to flee.
Callihan finally manages some offense, but it's short lived as MVP kicks him in the head and then throws him through a doorway, leading to the crowd/ring area. MVP finds a broom and beats the hell out of Callihan and starts choking him. Sami gouges at the eyes to get a reprieve, and then uses a chair to get some momentum. MVP stays resilient though and reverses an Irish Whip to send Sami flying into a bunch of chairs.
MVP breaks a bottle over Callihan's head and then hits some Misawa style elbows. Sami hits MVP with a bottle and then a trash can, as he then postures for the crowd. Callihan slides MVP into the ring, brings in a chair and keeps his momentum rolling. Callihan tries to Piledriver MVP onto the chair, but MVP counters and hits a Playmaker on the chair, but Sami kicks out.
A charging MVP tries to end things, but Callihan throws a chair at his face for a near fall. Sami goes and finds a baseball bat just to be met with a Spear from MVP. Death Machines interfere again, as Callihan hits a low blow, baseball bat shot to MVP's face and then a Cranial Contusion for only 2. MVP defiantly spits at him, to eat one more bat shot for the pinfall victory.
When you haven't done your share of the chores and the rest of the household is fed up pic.twitter.com/iOlvBFMTtM

— beIN SPORTS USA (@beINSPORTSUSA) July 7, 2018
Winner: Callihan via Baseball Bat strike
Rating: * 1/2
Well in the immortal words of Jim Cornette, " Holy Shit, Fuck Almighty". That Boiler Room Brawl was hokey, spotty and just bad. Leon Scott and Sawyer Fulton got mostly handled outside of view of the camera, we just got to see the wreckage, and in general it felt like a SyFy level horror movie.
This is amplified from the fact that the whole show felt like it was building to this big main event. With only one real match prior to the main event (Low Ki's extended squash is not a match), and a lot of interviews, promos and backstage segments, this needed to pay off. So sadly, the focus being so heavily put on this brawl, just accentuated the short comings of this show.
Which kinda sucks, since the promos were really good. Salina's tremendous on the mic, and they even showed a little more of her sexiness with the hot tub scene and the Stud Stable drama was nicely explained. So if the main event was better, this would've been a solid show for building the brand and storylines.
---
Always Use Your Head and visit the official Pro Wrestling Tees store for The Chairshot All t-shirt proceeds help support the advancement of your favorite hard-hitting wrestling website, The Chairshot!

---
Andrew's MLW Fusion Ratings & Review: 6/29/18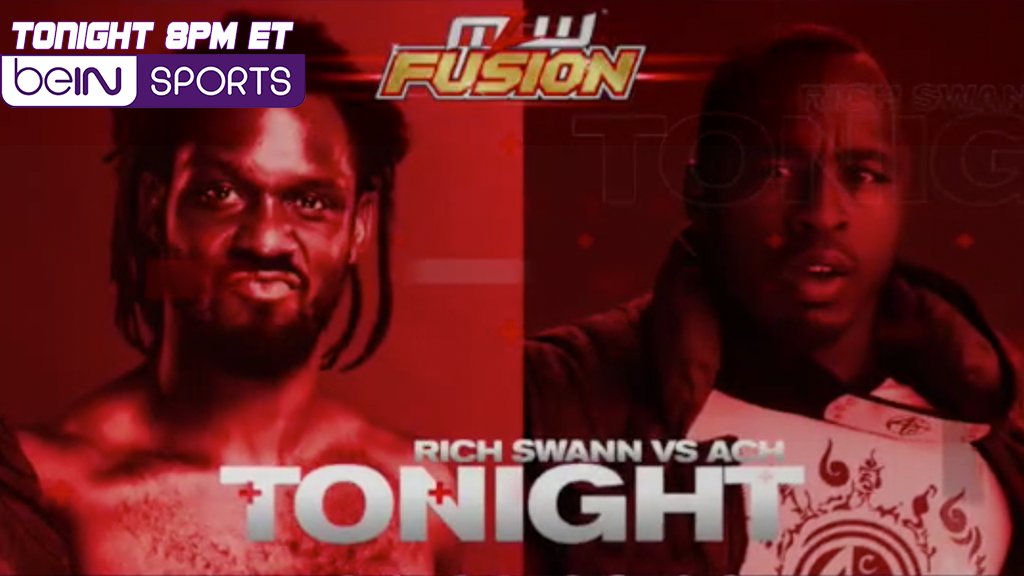 Another Friday night, means more MLW Fusion! What happened to Barrington Hughes after he tried to stop Sami Callihan's Death Machines last week? When will Low Ki try to cash in his shot at the bounty?
I guess there's only one way to find out.
Barrington Hughes promo with Kaci Lennox talking about the Death Machines hitting him with something last week when he was protecting Shane Strickland. Says they've got a pissed off Colossus to deal with now.
Vanessa Craft interviews Kotto Brazil, but the afore mentioned Death Machines show up, beat down Kotto, and Sami Callihan cuts a promo. Sounds like he's calling out MVP again and trying to prove they can be entertaining.
Ariel Dominguez vs Jaye Skye
As soon as the match starts, Su Yung and Zeda Zhang show up. And starts beating the hell out of the two combatants.
A hell of a way to make their impact felt. Plus Su Yung's intro music and visual effects are pretty cool. What's not to love about two badass women?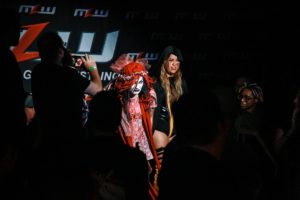 Winner: N/A
Rating: N/A
Low Ki pomo, for his bounty hunt on Shane Strickland. Salina de la Renta, Fenix and Pentagon have upped the bounty to $60,000 dollars, and Low Ki is looking to collect.
Promo for Battle Riot, adding a few new names to the Riot, one including Headshrinker Samu.
MVP is seen backstage looking for Kotto, and finds him in the boiler room like a scene out of Saw. Including a recorded message for a Boiler Room Brawl.
Sammy Guevara w/ Salina de la Renta vs Fred Yehi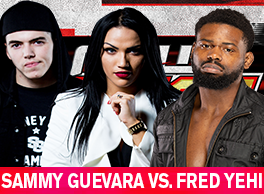 Team Filthy stops Yehi before he walks out to say good luck and they were sorry for being jerks the past week. Obviously, no one believes that genuine, but it's a good quick way to keep stories moving. Yehi powers down Guevara with a Headlock takeover, holds it for a bit, before coming off the ropes for a shoulder tackle. The pace starts slow as both men pander to the crowd, but then Guevara hits a nice combination of leaps, into a beautiful drop kick.
Yehi feels annoyed so he starts stomping the hell out of Sammy, laying in numerous strikes before hitting a Release German Suplex for 2. Fred takes him to the corner, and both men begin trading chops. Snapmare into a Shotgun Dropkick allows Yehi to keep the advantage until Guevara counters and just throws Yehi into the turnbuckles. -commercial break-
When we come back, Guevara is posing in the corner, before squatting Yehi, but then getting a few big suplexes as payment for show boating. Fred puts together a nice Spinning Backchop into a Double Stomp on the neck, followed by a Powerbomb for a near fall. Yehi props Sammy in the corner for a Superplex, but, Guevara slips down into an Electric Chair, Yehi slips off and manages to sink in a Koji Clutch for the submission victory.
Guevara losing his debut match on Fusion along with pissing off Salina, surprising, not gonna lie.
Winner: Fred Yehi via Koji Clutch
Rating: ** 1/4
Backstage, Team Filthy runs into Low Ki. Low Ki points out that Tom Lawlor is number one contender with no match, but Low Ki does. Lawlor seems obviously annoyed, even though Simon Gotch does his best at trying to make excuses.
More Sami Callihan promos calling MVP out, demanding the Boiler Room Brawl.
Jimmy Havoc promo, reflecting on the growing feud between with him and Tom Lawlor.
Kaci Lennox outside of Team TBD's locker room and one of them storms out after some sort of argument.
Rich Swann vs ACH
Collar and Elbow tie up into the corner, and then they break back into the center of the ring. Classic Test of Strength moment as they start going into trading arm wringers and a few athletic moves and counters before they stare off. Numerous counters and flips to avoid contact before Swann hits a dropkick to take a small advatange into the corner. ACH catches him with a big boot, then physically catches him off a back handspring and starts laying in very deliberate chops.
Jockeying for position with standing switches and gutwrench attempts, before ACH manages a quick Backbreaker into German Suplex Hold combination for 2. ACH maintains the advantage as he slowly tries to wear down Swann with Headlocks and some well placed strikes. -commercial break-
Returning from commercial we see Rich finally get a second wind and get a big Headscissors takedown and a step over back kick, to finally take the advantage. Super Frankensteiner snapped off quickly, as Swann goes for a pin but only gets 2. Leg sweep, back stomp into shotgun sliding kick by ACH, swings the momentum the other way.
Frog Splash from ACH for 2, as he then hits a one armed German Suplex Hold. Back to back attempts for Vertical Suplexes as Swann keep kicking him in the head. Finally gets an opening and hits a Backhandspring Cutter for a near fall.
Both men are exhausted, but they start trading strikes and chops in a strong style-esque spot. Back Roundhouse Kick from Swann, catches ACH out of nowhere, but only for 2. Small opening where ACH missed a Frog Splash. Swann tries to take advantage and go for the La Magistral Cradle, but ACH stops him for his own pinning situation and picks up the win.
Winner: ACH via Counter Cradle
Rating: ***
Thoughts:
These shows have a tendency to do this I've noticed, where there will be a few that are heavy promos or gimmicked matches. Granted not bad, since they're establishing newer characters and keep storylines moving. It only bothers me that there tends to be a lot of backstage segments or promos or interviews grouped together, so it stagnates the show.
Still no real complaints, the storylines are pretty compelling, the matches are of a decent quality or better, so still enjoying this program. Especially with Su Yung and Zeda Zhang's debuts, that adds a fun wrinkle.
---
Always Use Your Head and visit the official Pro Wrestling Tees store for The Chairshot All t-shirt proceeds help support the advancement of your favorite hard-hitting wrestling website, The Chairshot!

---
MLW Fusion Ratings & Review: 6/22/2018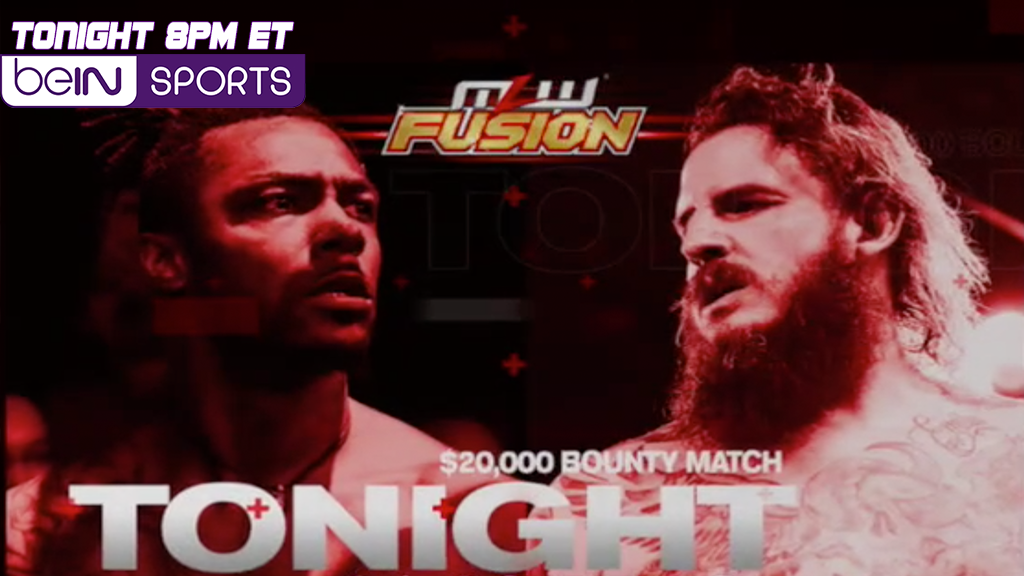 I always feel a little bad when I miss an episode of MLW Fusion, and don't have time to catch up, but thankfully it didn't play into this show too much. Chris Platt does damn good work when I can't cover it, I just need more time in a week.
Since I enjoyed the last episode I watched so much, this should be interesting to see how this episode feels.
The show begins recapping the $20,000 bounty that Brody King is looking to cash in, and a small plug for MLW Battle Riot in New York City
Trey Miguel vs Teddy Hart
Danny Santiago was supposed to be the opponent, but Teddy Hart jumps him before the bell and Court Bauer comes out to make the new match official.
Teddy wants to wrestle … and our CEO @courtbauer says "Make the match!"#MLWFusion pic.twitter.com/jbyi9CAk5p

— #MLWFusion on BeIN Sports Fridays (@MLW) June 23, 2018
Quick exchange, where Teddy goes for an Arabian Moonsault, hits Miguel's knees, goes outside and a kind of short step up Cartwheel Dive from Miguel puts Teddy Hart on his heels. Action goes back into the ring, Trey strings together a few moves and lands a top rope Meteora, for a 2 count. -commercial break-
We return from the break, Teddy is on the receiving end of some forearm shivers in the corner. Counters a corner whip by standing on Trey's back and quickly transitioning into a Code Red for a near fall. Package Hammerlock DDT from Teddy for another near fall. After a little pandering to the crowd, another big spot, Electric Chair Lung Blower, gets a near fall for Hart. A few chops in the corner, Hart attempts a Superplex, but Miguel slips off and connects with an Avalanche Cutter, only broken up by Teddy having the ropes within arm's reach.
Sloppy exchange on the apron, Overhead Back Kick and Flatliner gets Trey a 2 count. They move to the corner, Miguel plays to the crowd, Hart makes him pay with a Side Slam across the top turnbuckle. Hart hits one more Lungblower and an Avalanche Canadian Destroyer give Teddy Hart the win.
Sloppy, but an alright re-debut for Teddy Hart.
This HIGH-IMPACT match comes to a close with a HUGE Top Rope Canadian Destroyer from @TeddyHartIsBACK!

Game effort from @TheTreyMiguel here on #MLWFusion pic.twitter.com/bPYEaUtixP

— #MLWFusion on BeIN Sports Fridays (@MLW) June 23, 2018
Winner: Teddy Hart via Avalanche Canadian Destroyer
Rating: ** 1/4

Kotto Brazil interview about his Rich Swann match. Alright face promo regarding him trying to get some wins.
Teddy Hart interview next, comes off mostly face but saying that the locker room hates to follow him. Rich Swann, ACH and Teddy Hart have a small altercation, ends with ACH saying "These Harts are crazy".
Another Battle Riot promo, naming a few new names and a match including Davey Boy Smith Jr, Teddy Hart w/ Brian Pillman Jr vs Rich Swann & ACH
Small interview with Col. Robert Parker hitting on interviewer Vanessa Croft, and taking her off to get coffee while Team Filthy go into their lockroom behind them.
Barrington Hughes vs Paris Hakeem
Caramel Colossus is a great nickname, but another squash match doesn't really do much for me. Barrington will be a major player later, but these squash matches just look kinda bad.
Now THAT'S an Elbow Drop!#MLWFusion pic.twitter.com/2bbJVIR6zl

— #MLWFusion on BeIN Sports Fridays (@MLW) June 23, 2018
Winner: Barrington Hughes Standing Elbow Drop
Rating: N/A (Squash Match)
Team Filthy say they found his hat, and gave it a good 'Cleveland Steam Cleaning', which Robert Parker finds out the hard way, what that means.
Kotto Brazil vs Vandal Ortagun
Handshake fake, into a kick from Vandal, leads into a shoulder block takedown. Kotto's athleticism comes into play necked, leap frog move, kick, Rhodes Laying Uppercut, into a Dropkick.
A nice rolling Monkey Flip attempt gets countered into a side slam from Ortagun for 2. Another counter Neckbreader from Vandal for yet another near fall. Ortagun continues to dominate the position and flings Kotto into the corner, but counters with a Sunset Flip. Running Uppcut for Brazil, Headscissor Driver into the middle turnbuckle as Kotto transitions to a Frog Splash but gets caught. Backstabber from Ortagun for a 2 1/2. Brazil tries to fight back but gets caught in a Wrist Clutch Backstabber.
Ortagun takes a second to complain about the two count, eats two Superkicks and a Running Shiranui from Brazil, as Kotto picks up the win.
Kotto Wins! Kotto Wins!

Superkick into a running Sliced Bread and he picks up his first-ever #MLWFusion victory! pic.twitter.com/fsluMneOAG

— #MLWFusion on BeIN Sports Fridays (@MLW) June 23, 2018
Winner: Kotto Brazil via Running Shiranui
Rating: **
Recap of Fenix and Pentagon winning the tag titles, going into a Salina de la Renta interview. Very good promo about not being happy with only tag titles, wishing Brody King good luck and running down the interviewer.
$20,000 Bounty Match: Brody King vs Shane Strickland
Starts off with Sawyer Fulton and Leon Scott trying to jump Strickland early, but Barrington Hughes intercepts them and tells Shane to go to the ring.
Everybody wants a part of that bounty. @StricklandShane hasn't even made it to the ring and @HughesyPoo had to fight off @TheSamiCallihan's army!#MLWFusion pic.twitter.com/gusgNCAY4z

— #MLWFusion on BeIN Sports Fridays (@MLW) June 23, 2018
Brody starts off quickly, and the two men begin striking back and forth. Strickland Dropkicks King to the outside, and then starts laying in multiple jumping front kicks from the apron. Swerve attempts a Frankensteiner but Brody catches him and Powerbombs him into the apron. King gets a 2, and continues to put on the pressure, hitting a senton, getting another 2 afterwards. Strickland shows a lot of fighting spirit by landing occasional strikes, but Brody keeps the advantage and hitting more impactful moves.
Repeated knee lifts from Shane, King returns with a Big Boot, German Suplex is no sold by Brody, Shane gets caught in a Fireman's Carry, but before King can pull off his move, Strickland counters with a Dropkick. The pace picks up pretty nicely here and there's a lot of exchanges. Shane hits a multitude of moves including a Tiger Feint to King's stomach, but nothing puts the big man down. Two Pump Kicks, a standing high kick, nothing takes down King. When Shane goes for another move, King hits a big lariat and does a Big Swing, causing Shane to roll out of the ring. -commercial break-
King stalks Strickland on the outside, but a chair to the knee and a stepup Enzuigiri send Brody to a seated position. Shane stares down King and nails him with a Swerve Stomp from the apron, through the chair. Eventually gets big Brody King in the ring, but only for 2 by the time the pin happens.
Swerve kicks and stomps Brody's head but he powers up and through the moves. Lariat while maintaining wrist control and Brody hits the All Seeing Eye, for a near fall. King then goes under the ring for powder, but Shane kicks it into King's face, lowers his knee pad and lands a High Knee Strike and picks up the win.
HUGE knee strike from @StricklandShane after the powder bomb backfired on @Brodyxking and the champ survives the $20,000 bounty match!#MLWFusion pic.twitter.com/ykSMCxWtwc

— #MLWFusion on BeIN Sports Fridays (@MLW) June 23, 2018
Winner: Strickland via Knee Strike
Rating: ***
Low Ki attacks Strickland, as Salina de la Renta comes out with him. She smiles at Low Ki as he continues to beat down the damaged champion.
Thoughts:
Not a terrible show, definitely felt and looked a little more low budget than some of their other shows. Some of the interview segments just looked bad, but everyone gottheir characters over well. Even at the end, Salina de la Renta's facial expressions and body language were fantastic. So it still has those moments where it looks Indy and others when it looks more legit. But hey, if production value is all I'm gonna complain about, that's pretty damn solid.
Plus, Teddy Hart is back, so what's to dislike about that?
---
Always Use Your Head and visit the official Pro Wrestling Tees store for The Chairshot All t-shirt proceeds help support the advancement of your favorite hard-hitting wrestling website, The Chairshot!

---