Booking The WWE Universal Championship At SummerSlam & Beyond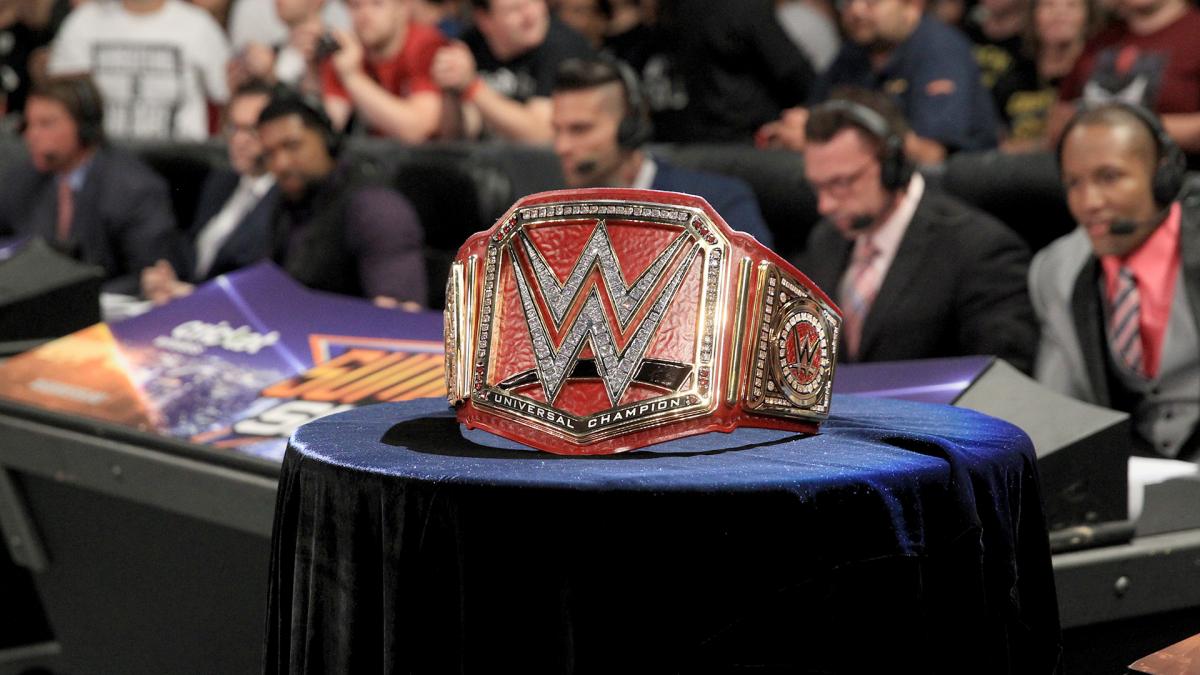 Even though we are just under a week away from the Extreme Rules event on the 15th of July, everyone is certainly looking at the bigger picture which in this case is the 'Biggest Party of the Summer' known as SummerSlam.
SummerSlam is the official halfway point for the WWE calendar, generally marking the big shift the company passes and usually we tend to see signs & clues of what may come in a few months' time at WrestleMania, at least for those like myself who ready into everything like it's gospel. However, this show is marked as the 2nd biggest on the WWE calendar, featuring a loaded card, potential dream matches and like we've seen over the last number of years, some of the best matches throughout this 12-month period.
This year SummerSlam has an interesting build to it, as the WWE product isn't exactly blowing anyone's minds from all aspects, it does though have the potential to fix these injustices and very well be one of the best shows of the year. All of this does sadly hinge on one man for most of us, Brock Lesnar & his coveted Universal Championship. 'The Beast Incarnate' has been champion for well over a year as of this writing and in every championship defense has come out on top with no sign of slowing down but one has to wonder, when will it end?
All bets (from what I've seen at least) point towards the fateful day that takes place this coming August at SummerSlam live from the Barclays Centre in Brooklyn and what better place to host such a monumental occasion? Like him or not, WWE have at least nailed the execution of Brock's title run, it isn't perfect by any stretch of the imagination, but it certainly balances out with what kind of character the WWE are trying to build up Brock Lesnar to be at the end of it all. We could certainly use more appearances & title matches but every Brock match has a different aura to it than anything else on the subsequent card it's involved on, which is something that definitely adds to the importance of your show.
However, if this historic reign is to end in a matter of weeks, how should it be done & who should have the honour of conquering the champion? This is my simple take on how I would personally do it, or at least how I feel WWE would do it at this point in time. While I was inclined to fantasy book the whole thing and replace certain stars, I decided to play it by the way WWE programming is shaped lately and work on it from the characters they've set in place.
Extreme Rules Main Event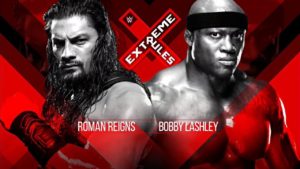 We start off with the match that will most likely headline next weeks final show before SummerSlam; Roman Reigns vs Bobby Lashley.
Admittedly, I'm not the biggest fan of having Reigns go on last at another big main roster event, considering the events of Backlash just a few months back but with the amount of hype this has received, I can't see any other choice for your last slot on the card. This match has been built up as the first-ever meeting between two of the biggest stars on RAW, with the winner of this likely heading into SummerSlam to face off against Brock Lesnar.
The key to this match should be keeping both men strong, with the loser coming out looking just as dominant and formidable as the winner does by the matches end as this is important for what I feel should go down at SummerSlam in the weeks following.
This match itself should be good, hopefully better than the Reigns vs Joe debacle we got recently but ends in the form of controversy, something such as fluke victory or pin with Reigns or Lashley's foot on the rope would do and will give the loser the right to demand a second opportunity. While I understand cheap finishes are a bit overdone since WrestleMania (with Nakamura/Styles having countless 'controversial' endings) but this will give us a nice setup for what's to come next.
An ending of controversy will also maintain the tension between both Reigns & Lashley, giving us a lot more potential for chaos as the summer wrestling season roles on.
The Road to SummerSlam in Brooklyn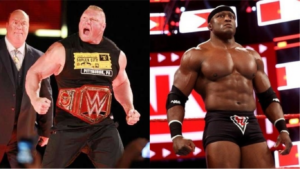 Extreme Rules ending will give either Lashley or Reigns, whoever the loser may be the right to demand a second opportunity based on the events of the previous event & feeling robbed based on the ignorance of the official in-charge of the main event. General Manager Kurt Angle, much like he is now, will oversee and hear both sides of this argument and will eventually make the most logical decision to avoid further pressure like any good GM would do, grant the loser a spot in the SummerSlam main event.
This gives us a Triple Threat main event, Lesnar vs Reigns vs Lashley. Having all 3 men in this match gives the WWE a chance to balance out their past flaws with matches between Lesnar & Reigns, the inclusion of Lashley will hopefully breathe some fresh air into the atmosphere in Brooklyn, we don't get a repeat of the atrocity that was the WrestleMania main event & Lashley finally gets to clash with Lesnar, in some capacity. Of course, the concern is the crowd in attendance, who I'd fully expect to be hostile on this evening but like many matches, the crowd can be reasoned with if you give them something to genuinely sink their teeth into.
As we move closer to the big show, the key element is to drop Reigns recent gimmick of claiming he's 'screwed' by higher-up officials in the WWE and instead fend for himself and fight based on his own motivations, similar to that of Lashley who simply wants to face the best available on the roster at this point in time. Giving both men their own individual will to want to defeat Brock Lesnar will place both men as severe threats to 'The Beast' and his title run, at the same time making the whole situation feel less forced and not make as many fans feel like the concept of babyface Roman Reigns is being shoved down our throats to the extent that we currently believe.
Giving the champion the spotlight is also a must in this scenario, with the possibility of Brock Lesnar heading over to the UFC after the summer for a potential fight as we've heard for so long, it's becoming more & more likely that he won't be around for the remainder of 2018. We'll leave this last part entirely up to speculation and your best guesses, as I don't want to confirm something I have little to no knowledge on based on the actual accuracy of the situation.
Triple Threat at SummerSlam
I'll reiterate, with the state of the current WWE product and some of its booking, particularly surrounding the character of Roman Reigns in this case, there is no strong guarantee that the crowd in Brooklyn is going to be 100% on board with this concept I am simply imagining. Personally, I find any scenario involving Reigns and the Universal Title in this scenario to warrant a hostile environment by default, so let's focus on how the match itself should be booked excluding the crowd who may or may not want Reigns locked up depending on their various moods.
A triple threat match of this nature needs to display the key strength of all 3 men in the ring, in this case, that key is the sheer power of all our participants. Both Lashley & Reigns, whether you like to admit it or not, have vastly more varied in-ring styles than that of Brock Lesnar who rarely drifts away from his repetitive German suplex obsession. So, to balance out and give this match some flair, let the chaos reign.
Whether it's announce tables, steel chairs, steel steps or the elaborate stage itself don't let either man hold back from wanting to absolutely murder one another. We've seen all 3 men dig deep into that 'killer instinct' aspect of their character, Lesnar's return match against Cena is a prime example of this and if executed in this environment can really produce a fantastically brutal main event to close off the 'Biggest Party of the Summer'.
As for our winner, I think the majority of people are willing to bet Lesnar walks out of the event with the championship still intact, but I think it's time the Monday Night Raw roster gets a much-needed structural change and instead of having their key superstar appear on a bi-monthly basis, why not give it to someone who actually deserves it? Roman Reigns. Is he the most liked star on the roster? No. Is he one of the hardest working and one that deserves success based on his solid work rate alone? I'd struggle to disagree with anyone on that point. Reigns is a victim of the booking team behind him, not his individual character & I'd be more than happy to see him take the title off 'The Beast' and have this arch come full circle, assuming the then former Universal Champion is setting sail to the UFC for a while.
Braun Cashes In!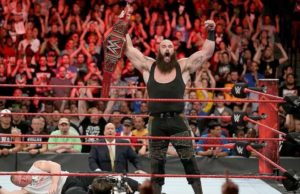 Reigns will have his moment in the sun, but only briefly. For these few minutes or even seconds he can soak in the fact that he did what everyone doubted he could ever accomplish, pin Brock Lesnar in the centre of a WWE ring. We'll get the traditional post-match celebration of sheer relief that the battle is over, regardless of the crowd's reaction, until reality comes right back to hit our new champion in the face.
This leads to our current Mr. Money in the Bank himself (I understand he's titled himself 'Monster in the Bank, I just can't stand the nickname) coming out to what everyone would assume would be a 'Monstrous' reaction from the Brooklyn faithful as he decides to seize the opportunity and challenge a beaten down and war-torn Roman Reigns for this newly won gold. A stunned Reigns won't believe what's happening, Braun will be readier than ever and all of a sudden one of the crowning achievements in the young career of Roman Reigns would have shifted into his biggest nightmare as his past has come back to haunt him.
The referee rings the bell and this one is car crash, Reigns will try to put up a fight but doesn't last too long as the assault from both Lashley & Lesnar earlier would have taken its tole on his body, as he eventually falls victim to the 'Monster Among Men' and his sadistic powerslam. Braun gets the faithful 3-count and we have a new Universal Champion in a matter of moments, and just like that the landscape of the Monday Night Raw product has shifted in a direction that every other competitor must fear as the bulldozer that is Braun Strowman holds the most prized possession on the show at the moment. Reigns will sit up, stunned that his moment is taken away from him just as he thought he had it and we close with our new champion celebrating his newly won prize.
Roman Reigns finally breaks
Generally, the evening after a champion, or champions in WWE claim their first championship we get some form of celebration, something along the lines of a thank you or promise to the audience as they now represent the top-tier of their respective brand or as we've seen with the likes of Seth Rollins, a celebratory challenge to anyone who wants to try and squash their new-found momentum.
Braun will have his evening of enjoyment the night after SummerSlam, this however won't last much longer as a storm is brewing which our champion isn't ready for. Enraged over his most recent and tragic loss, the brief former champion Roman Reigns completely snaps and begins his onslaught on a number of superstars that very evening. His pent-up frustrations with the locker room, management and being screwed at every turn that he thinks he's grasped the one thing he so desperately craves leads him down a dark path to absolute violence. Instead of using his numerous issues to convey sympathy with the audience, Reigns turns his back on the people he thought once supported him and takes into business for himself.
Being one of the very few men to actually manage to completely lay out our new Universal Champion, Reigns decides to re-educate Strowman on who he picked a fight with and ambush the champion, beating him within an inch of his life and setting up a feud I doubt anybody will have a problem revisiting for a new series of matches. Neither man has ever been a fan of one another, which now turns into adamant hatred and will deliver a feud that isn't just relevant in its premise but bound to be spectacular in its execution.
If you happened to have witnessed the ferocity & sheer mayhem of the first few Reigns & Strowman encounters you know just how fun these two are to watch when they're going at it in the ring. However, as we have witnessed when a long-term rivalry and narrative is established, it is must watch WWE television, something the company is in desperate need for at this point for their 'flagship show'.
Personally, I have not thought of the booking of the feud past a few weeks after SummerSlam but if done in a similar manner to what this simple piece proposes could actually work in finally bringing fan interest back to Raw in terms of its championships scene and attempt to fix the damages done to the Roman Reigns character over the last few years. The whole concept of 'Heel Reigns' may be a turn off to some but will serve as a fresh new slate for the character and if put into a feud with Strowman like I briefly described, could give us one of the hottest rivalries we have seen since well, the first Reigns & Strowman rivalry in 2017.
I would love to hear your feedback on this simple concept I spent last week thinking about, as well as ways to improve it or even better suggestions all around!
Andrew's G1 Climax 29 Ratings & Analysis: Night 7 A Block
KENTA and Okada may start pulling away in A Block! Who falls first? The Rainmaker or The NOAH Outsider?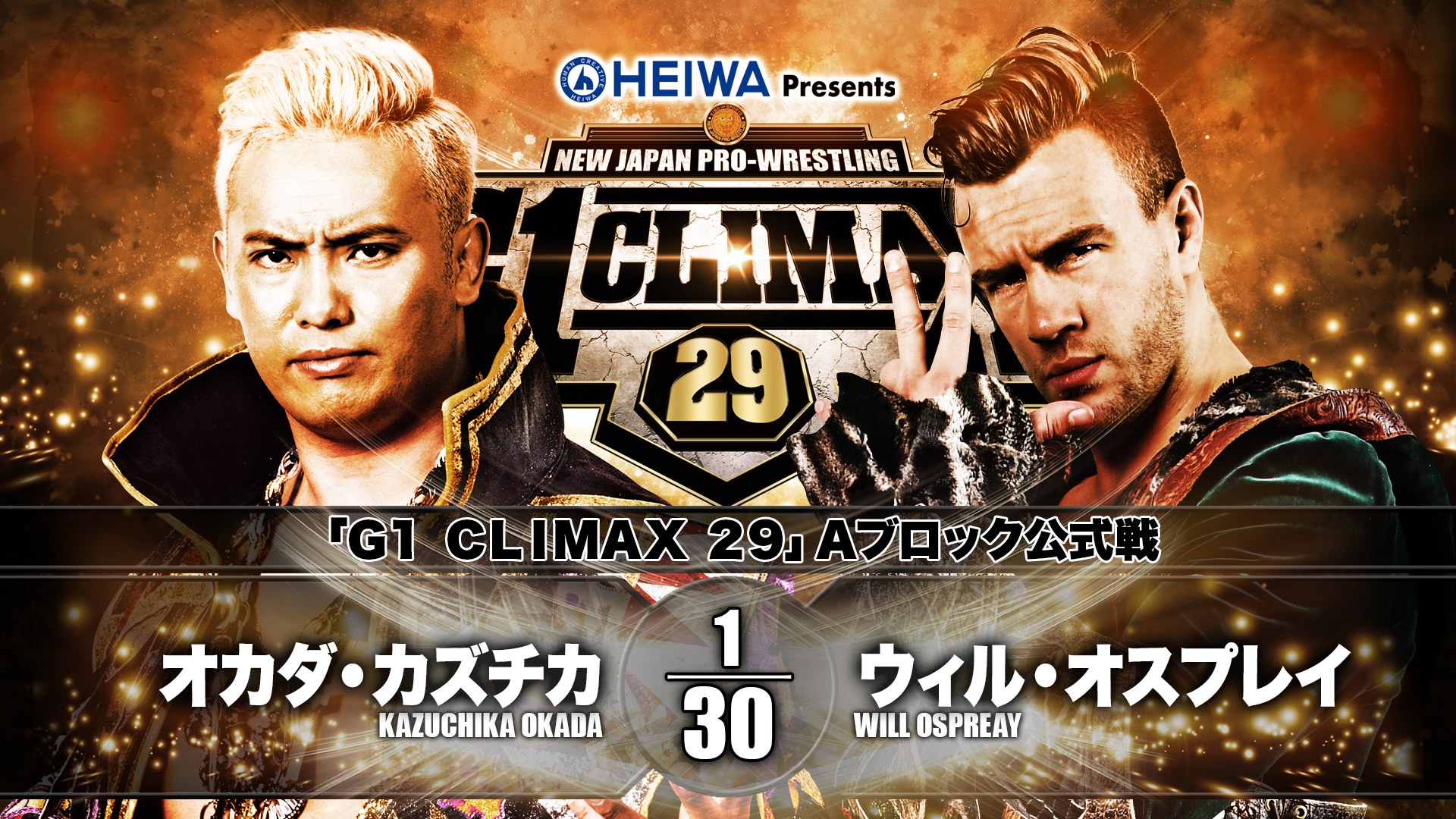 KENTA and Okada may start pulling away in A Block! Who falls first? The Rainmaker or The NOAH Outsider?
Aside from the big names being stuck in the middle of the pack, we've got poor little Zack Sabre at zero points. Can he twist Fale into a pretzel and figure it out?
Then we have Okada facing a banged up Ospreay, while KENTA takes on a rising EVIL.
Do we still have any undefeated participants in A Block after today?
Ratings:
Yota Tsuji & Juice Robinson vs Jon Moxley & Shota Umino: Shooter wins via Boston Crab @3:55 – ** 1/4
Taichi, Minoru Suzuki & Yoshinobu Kanemaru vs Toru Yano, Hirooki Goto & Yuya Uemura: Kanemaru wins via Deep Impact @8:50 – ***
Yujiro Takahashi, Chase Owens & Jay White vs Jeff Cobb, Tomoaki Honma & Toa Henare: Chase wins via Package Piledriver @9:50 – ** 1/2
Shingo Takagi, BUSHI & Tetsuya Naito vs YOSHI-HASHI, Ren Narita & Tomohiro Ishii: BUSHI wins via MX @7:35 – **
A Block: Zack Sabre Jr vs Bad Luck Fale: Sabre wins via Countout @6:30 – ** 1/4
A Block: Lance Archer vs Hiroshi Tanahashi: Tanahashi wins via Victory Roll @12:00 – ** 1/2
A Block: KENTA vs EVIL: KENTA wins via Go 2 Sleep @15:05 – *** 1/2
A Block: Kota Ibushi vs SANADA: Ibushi wins via Kamigoye @19:15 – *** 3/4
A Block: Will Ospreay vs Kazuchika Okada: Okada wins via Rainmaker @21:55 – **** 1/2
Analysis:
Still a lot of heat from their NXT past and Moxley's debut match in NJPW. Juice and Mox don't face each other until the end of their block schedule, but if this needed more heat…well this was gasoline. Juice and Mox stay on each other, brawl to the back while the Young Lions fight, but Mox apparently gets the best of the brawl. He returns to the ring to help Shooter, hit their Hart Attack tandem move and Shooter sinks in the Boston Crab.
There's history between Taichi and Goto centering around the NEVER Openweight Title, Yano and Suzuki have fun history and it looks like Uemura is stepping up to Suzuki. So there's a lot of fun moments, Uemura has a death wish trying to fight Suzuki, but it's still fun. A lot of moving pieces in this one that kept it very entertaining.
Honma got put through the paces, Jay White got tossed around a little bit by Jeff Cobb, but the Bullet Club tag partners proved to be more useful than Cobb's. Chase has picked up a few wins in the tag matches, so he might get some kind of push coming soon.
BUSHI continues to pick up pinfalls in these tag matches, and this sort of builds for Ishii and Naito, but not a ton happens. YOSHI-HASHI is there, Shingo looks like a million bucks and BUSHI wins the match, LOL. This was very paint by numbers.
Sabre jumps all over Fale at the start and tries a plethora of submissions to no avail. A kendo stick shot from Jado pushes the action to the outside. Fale and Bullet Club look to have an advantage, but Sabre dodges some double team tactics, grounds Fale with a Triangle Arm Bar, and then races to the ring to beat the 20 count. Fale couldn't make it back fast enough, so Sabre gets the first Countout win of this year's tournament.
Tanahashi is really showing the age and injuries this year, so all of these flukey wins just come off as forced. The match was slow, had moments of being interesting, but Tanahashi not even being 50% of what he used to be makes these hard to watch at times. Archer is getting over well, but Tanahashi winning at this point does hurt the credibility a little. I get the story they're telling, but unlike last year where Tanahashi could push through injuries, this year, they are much more obvious, and he's much more hampered.
EVIL took the fight to KENTA and then they went to the outside. Through the back and then into the crowd area next to the ramp. EVIL went for Darkness Falls on a bunch of a chairs, but KENTA stopped him and suplexed him onto said chairs. When it got back in the ring, EVIL tried to weaken the legs and KENTA went after EVIL's upper body to mitigate the power advantage. Heavily booed, KENTA played up heel nicely (I guess WWE did help for something), and eventually he gets the best of EVIL and lets him take a nap. KENTA moves to 4-0.
We get a solid match between two guys who are right on the precipice of the Main Event scene. Kota outsmarts SANADA early by not going for the stupid dueling Dropkick spot, and from then on it was an interesting struggle. Between fan support and the general "anything you can do, I can do better" pacing, this was entertaining, yet slow and felt too long in some spots. Both looked pretty good, but this could've been told faster and SANADA's perpetual struggles are a little frustrating for anyone who is a fan of his.
Okada and Ospreay were expected to blow the roof off, and well I'd say this was a damn good shot. Ospreay is obviously dinged up, but he fought through the pain and pulled off numerous flipping counters and found a few different ways to hit the Os-Cutter. They both let their personalities fly and this was a lot of fun to watch. Okada always has this older brother aura since he's the one that brought Ospreay to New Japan and Chaos, so whenever they get together, it's very much like two siblings trying to outdo the other. Ospreay had a great flurry at the end, flipping through a Rainmaker attempt, to try his Stormbreaker, but Okada flipped through that and hit a short arm lariat. Rolling Rainmaker and a normal Rainmaker later, Okada edges out the little brother. Great match.
Overall Score: 7/10
Well this night struggled cause the first two Block matches were really weak. The next two amped-up the intensity a little, but fell short of a memorable match. The main event was fantastic, but generally speaking this felt like it was slow, plateau'd for a while and only picked up at the end. Nothing out right awful, but a lot of matches that could've been a little better.
Still a solid enough night if you're following it all, but only the main event is worthy of seeking out individually. It is nice to see that everyone is on the board with some points. So if Okada and KENTA stumble a little, the rest of the block could plausibly catch up.
Block A Standings:
Kazuchika Okada: 4-0 (8 Points)
KENTA: 4-0 (8 Points)
Lance Archer: 2-2 (4 Points)
EVIL: 2-2 (4 Points)
Kota Ibushi: 2-2 (4 Points)
Hiroshi Tanahashi: 2-2 (4 Points)
SANADA: 1-3 (2 Points)
Will Ospreay: 1-3 (2 Points)
Bad Luck Fale: 1-3 (2 Points)
Zack Sabre Jr: 1-3 (2 Points)
Rob: Brock Is Back! But What About Seth?
Rob evaluates the fans' role in the run of Seth Rollins and the excitement around Brock Lesnar's third reign as WWE Universal Champion.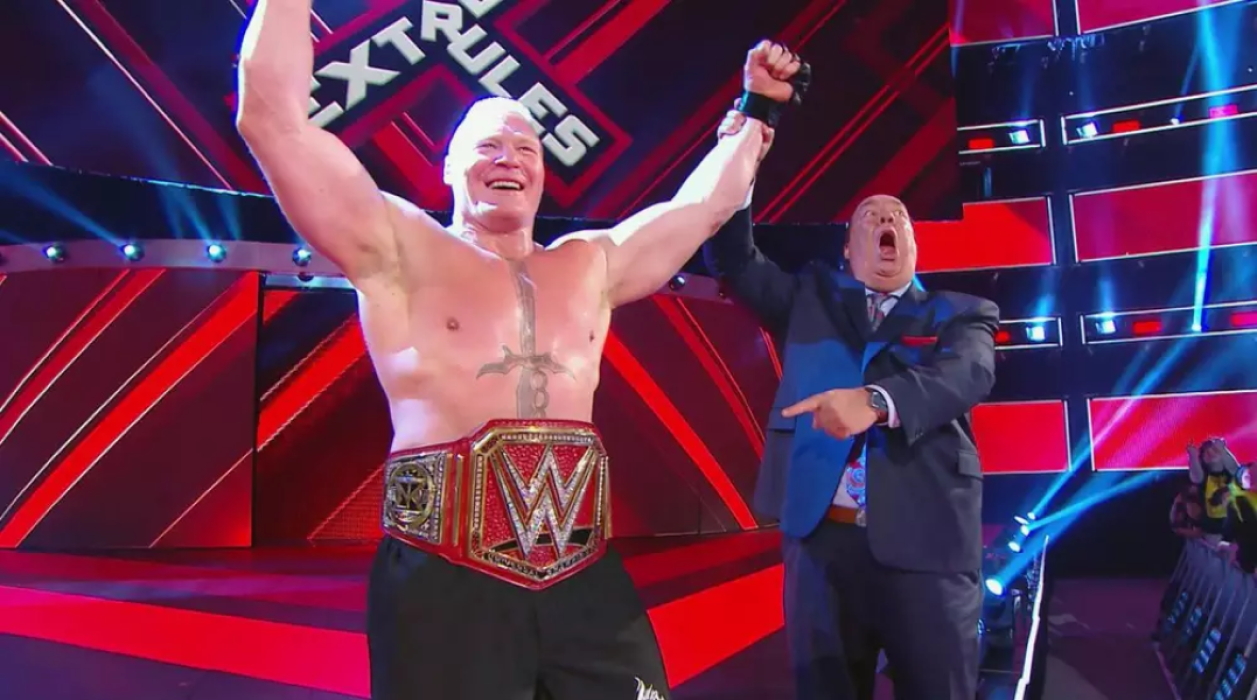 Rob evaluates the fans' role in the run of Seth Rollins and the excitement around Brock Lesnar's third reign as WWE Universal Champion.
So we are now back in the era of Brock Lesnar as Universal Champion, after he cashed in on Seth Rollins at Extreme Rules.  The WWE did a decent job of putting some suspense into it by throwing out the possibility of Brock choosing to cash in on Kofi Kingston instead but by the time it happened most of the people I interact with on Twitter were strongly in favor Rollins being the victim and weren't the least bit discouraged when Brock brought his reign to an end.  There are a lot of reasons for that, and I'll have to get into them another time, but it really seems that there weren't too many people happy with Rollins time as champion from his biggest supporters to his biggest detractors.  So with that in mind I'm gonna do what usually do when it comes to stuff like this – that's right I'm going to throw some blame at the fans.
Now I am not one that was underwhelmed by Rollins run with the title.  The match with AJ Styles at Money in the Bank was really good and I did not hate the Baron Corbin feud like a lot of you did.  I think Corbin is a good heel and a pretty good worker.  By Wrestling Twitter standards he's no good because he doesn't check any of the boxes that one needs to in order to pass their test – never worked indies, doesn't have 5 star matches, doesn't do 100 moves or work work 30 minute matches, and he isn't charming or funny in his role.  But a lot of you guys were so appalled at the mere idea the Baron Corbin would get a program for the Universal Title that you either complained nonstop or checked out entirely.  But I gotta ask you guys a serious question here – do you really support him like that, or is it more the idea of Seth Rollins as Universal Champion?  Is Rollins the guy who should be champion in your eyes or is he the best representative of the type of wrestler you think should be Universal Champion?
Its been my mission since Rumble to bring that title back to Raw and to the live events every week..and to defend it with passion. Lesnar is my Everest, and with your support….at Summerslam I reach the summit. https://t.co/XSfv7kZmfK

— Seth Rollins (@WWERollins) July 16, 2019
What I mean is that Rollins checks all the Wrestling Twitter boxes – indie cred, workrate guy, is popular enough – and he's also a big enough guy to not look like a joke standing next to guys like Roman Reigns or Samoa Joe or Corbin.  And because of that he gets favored in those circles over guys like Reigns or Brock Lesnar or Braun Strowman.  But none of that has stopped the crowds from checking out of some of his biggest matches – Summerslam 2016, Extreme Rules and TLC last year.  Meanwhile Strowman can get 11 million views for an arm wrestling match with Bobby Lashley even after a lot of people on Twitter think the ship has sailed on him, and Reigns got maximum crowd participation last year even in filler matches with Jinder Mahal and Bobby Lashley.  There's a real gap between how he's viewed on Wrestling Twitter and how the general public takes him for sure.
And what I mean by that is that the Corbin feud shouldn't have been a deal breaker for someone who you guys really are invested in as the top guy.  Reigns didn't check out during those programs with Lashley and Mahal last year and they didn't check out during the whole Shane McMahon feud despite being pretty vocal in wanting Roman to move on ASAP from Shane and Drew McIntyre.  Rollins singles champ counterpart on Smackdown Kofi Kingston hasn't had any issue maintaining his support even through a multi Pay Per View program with the often groan inducing Dolph Ziggler (I'm not a Dolph hater but a lot of you are).  You're supposed to just want to see your favorite as the champ; being in a program with a top level guy or gal isn't supposed to be a requirement, especially in what is supposed to be a post WrestleMania honeymoon period for a new champion.
So it's pretty simple to me if you're a big fan of Seth Rollins or anyone else.  Yes you want them to face the best people and have the best matches all the time, but if they're going to hold one of the top two titles then sometimes they're going to have to get through a month or two against somebody who isn't one of those people and you're gonna have to ride it out and support them.  The card has to be balanced out and the champion is supposed to be at least somewhat of an attraction by themselves.  But if you're crapping on what turned out to be some perfectly fine matches (his last two main events with Corbin were not bad, they just weren't five star movefests like some of you guys think big title matches should be) because of, who the opponent is then you're not helping your favorite out here at all.  He's not above doing a couple of gimmicked up sports entertainment matches with Baron Corbin, ok?
But if you say he should be the top guy and then you demand that he only get to work with certain people under certain circumstances then well……that runs contrary to pretty much all of wrestling history.  So you're gonna have to either change your demands, or maybe change your assessment of the guy.