Chairshot Classics: NWA-TNA Episode 3 "Tag Team Turmoil"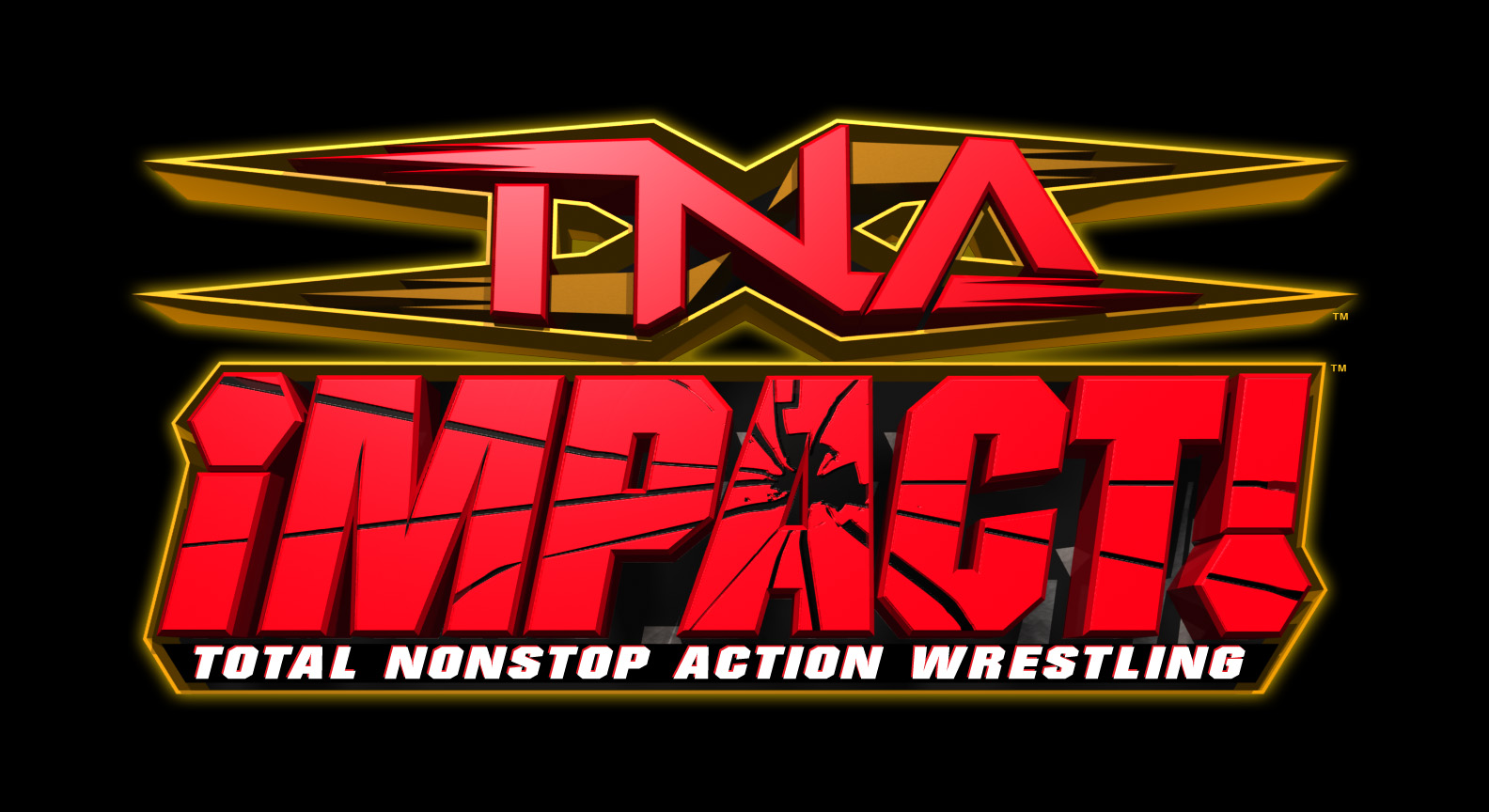 This week, TNA is building on two good shows, and this week is all about the Tag Team Division. We're getting a one-night tournament to crown the new NWA Tag Team champions, Ken Shamrock will be facing Malice (I guess the rest of Guns n Roses weren't available this week for Slash) and AJ Styles will defend his brand new X Division Championship against David Young. Let's see how they do!
Opening
TNA seems very pyro happy this week. There's a sign about the show needing 'Athena'. Don West is wearing an ugly red suit jacket with black pinstripes. We're told that Ken Shamrock and AJ Styles will be defending their titles against Malice and David Young, respectively, as well as crowning new Tag Team Champions and our Main Event is going to be Scott Hall and Brian Christopher vs Jeff Jarrett and K-Krush. Ferrara points out that Jarrett and K-Krush got screwed last week by the 'babyfaces'.
(Gotta agree with Ferrara on this one, that was BS.)
We're introduced to Jim Wilson, who is president of the NWA. Wilson apologizes for missing the first show, he was in Japan on a scouting mission (I think that's what he said). He says that there's a surprise but won't reveal the surprise just yet, but does give Tenay a trophy and welcomes TNA to the NWA.
(I thought they were already in the NWA.)
Tenay gives an awkward thanks for the trophy, clearly he thought they were already in the NWA too, but presses about the surprise. Wilson says that during his tour of Japan, he met a big, 280lb Japanese man and that next week, this gentleman, whose name is Omori will face the winner of the Shamrock/Malice match next week (sorry Guns-n-Roses).
Round 1 of the Tag Tournament: 'Cowboy' James Storm and Chris Harris vs The Johnsons (with Mortimer Plumtree)
Storm and Harris get a HUGE pop. If I remember correctly, this was the start of their run as 'America's Most Wanted'. Storm's got a pistol that's he's shooting off (blanks, I assume).
The Johnsons are back and not looking any better than they did two weeks ago, and Plumtree is every bit as obnoxious. I'm hoping this doesn't last long.
We start with Harris and Johnson #1. I think it's safe to say that the Johnsons are only going win this by dumb luck, because they stink.
This match is…not good. It's very awkward and both teams are trying to find their footing and the Johnsons just…ugh! Thankfully, this is a short one.
Winner: James Storm and Chris Harris by pinfall, they advance to the next round. Plumtree is berating the Johnsons and the Johnsons aren't happy and start to give Plumtree the worst looking chokeslam ever, but then settle on just pushing him down.
Comments: Thank god, that's over. This was awkward on both sides of the ring, but Storm and Harris, even with only being a week-old team, were a lot better than the Johnsons.
Scott Hall comes out, he's not dressed to wrestle, so I guess this is a promo segment. Hall looks like he's had a few cocktails, but before he can get past 'Hey, yo', Jarrett crashes the party. After a 'Hey, yo, my ass' that the crowd seems to like, Jarrett tells Hall that no one wants to see or hear him, which the crowd disagrees with. He tells Hall to take his ass exactly where he came from…bitch.
(Uh…okay, that sounded more awkward than it needed to sound)
Hall says that Jarrett hasn't changed at all. He still talks a lot of smack but he (Hall) doesn't think Jarrett can back it up. He then tells Jarrett 'Don't sing it, just bring it', which sounds like they ripped it right out of Rock's mouth, to be honest.
Jarrett is fine with that and heads for the ring, saying they don't have to wait until later. Unfortunately, Wilson, who seems to have drawn the 'Irritating Management Figure' straw this week. Wilson seems to have forgotten that the NWA stopped being a big deal to anyone about fifteen years ago and was definitely not a big deal eight years ago when Shane Douglas threw the belt down and cut his epic promo when Eastern Championship Wrestling went extreme, and says that Jarrett is not going to run roughshod over the NWA and that Jarrett is going to do what they say. Jarrett seems to find Wilson's delusions of power and authority amusing but backs off for now.
Wilson doesn't know when to shut up and actually seems to think that his word is law, but Jarrett plays nice and backs off. Jarrett's uncharacteristic retreat is quickly explained when K-Krush attacks Hall from behind.
(Okay, now that's how a heel acts.)
Hall quickly gets the upper hand and sends K-Krush out of the ring, but Jarrett's message was sent loud and clear: Hall doesn't only have Jarrett to worry about.
(Okay, is someone not paying the light bill here, because the lights in the building keep dimming).
We get sent back to the back, where Storm and Harris were apparently jumped in the locker room after beating the Johnsons. Storm is a bloody mess. The NWA VP throws everyone, including Goldilocks, out of the locker room with orders for someone to get the EMTs.
Anthony Ingraham vs Monty Brown
Back in the ring, we've got a filler match. Anthony Ingraham is already in the ring and Monty Brown is on his way out to a pretty good pop.
Brown cuts a promo that's a little hard to understand over the music, but from what I can hear is Brown saying that he's there for one reason and that is to beat Ken Shamrock and he's going to show everyone how he's  going to get what he wants.
Okay, maybe it's my eyes, but it looks like either Brown is really whiffing these punches, or Ingraham's timing is off.
This is a typical jobber match. Ingraham's just there to get beat up, but Brown's rough as a cob in spots.
I'm guessing, judging by the movements, Brown's setting Ingraham up for his finisher, which he hits and gets three.
Winner: Monty Brown by pinfall.
Comments: This was an okay match. Brown was pretty rough in spots and some of the spots weren't crisp, but it wasn't an awful match.
Goldilocks is looking for the NWA president, who I thought was Jim Wilson, but she's saying Jim Miller. Either way, she isn't having much luck when she's interrupted by the Psycho Dwarf. Psycho is mad that he wasn't allowed to wrestle two weeks ago and wants to 'Makes some midgets/bitches (can't really understand him) bleed.' He calls out Gary Coleman (Diffr'nt Strokes), Mini Me (Austin Powers), and the drunk midget from Howard Stern (don't know his name). Either way, he wants to see a midget bleed. Goldilocks looks weirded out (or she's trying not to laugh at him).
Back in the ring, it's time for our second Tag Team Tournament Match.
Round One of the Tag Team Tournament: The Rainbow Express (with Joel Gertner) vs Buff Bagwell and Apollo
Rainbow Express gets the reaction you'd expect them to get. I'm not sure who is more hated, Gertner or the Express, but at least we don't have to listen to Gertner talk.
Backstage, Goldilocks is interviewing the Rainbow Express' opponents: Buff Bagwell and Apollo.
(Oh dear)
Apparently, Buff and Apollo are surprise entries into this tournament, or they were to Goldilocks. Buff takes exception to being termed a 'surprise' and calls Goldilocks 'Goldilegs', much to her irritation, before reminding us that he's a six-time World Tag Team Champion.
Buff vows to become a seven-time tag champion and that's why he picked Apollo. Apollo's the biggest, baddest, the #2 man in the business (Buff apparently thinks he's the #1 guy, not, you know, the NWA Champion). Apollo's game, until the #2 comment.
Goldilocks looks bored and unimpressed.
Apollo vows victory, but apparently, Buff doesn't think people will be able to understand Apollo, because he interrupts and basically repeats what Apollo said.
(This is going to end badly.)
Goldilocks thanks them for a wonderful (yes, it was that dripping with sarcasm) interview and sends it back to the ring.
Bagwell gets a surprisingly good pop, as does Apollo. Ferrara, who is the HEEL commentator, is panning Bagwell's interview, but West defends him…kind of.
(Okay, who dropped out of this tournament for this team to be put together?)
Bagwell and Bruce start us out and we get a quick back and forth before Bruce gets the upper hand and kisses in Lenny.
Alicia comes out, wonder who she's going to be bothering this time, and apparently, it's Ferrara, who is more than happy to pay up, unlike Alicia's other…transactions.
Back in the ring, Apollo's been tagged in and is taking on both member of the Rainbow Express. Where Bagwell is, I have no idea.
When asked about the Alicia thing, Ferrara assures us that it's not what we think. (It's not, I researched it and I'm glad they scrapped it).
Apollo is doing a pretty good job, but Gertner's inserting himself in this thing.
Rainbow Express hit the Broken Arrow, the signature finisher of the World's Greatest Tag Team on Apollo, and think it was so nice, they had to do it twice, only it looks like Bruce botched it a little.
Lenny goes for pin, but Apollo doesn't want to cooperate.
Bruce and Buff are tagged in, no kissing this time, and Buff actually seems to be making some headway, but things get a little screwy and suddenly Apollo is taking on Bruce instead.
Apollo is about to end this thing when Lenny and Buff come back in. Buff  hits the Blockbuster, but eats a superkick by Lenny, who gets the pinfall.
Afterwards, Buff is upset and embarrassed. Apollo is giving him a lot of flack for the loss and leaves, leaving Buff in the ring.
Ferrara goes for an interview and asks if Buff wants a mic. A very sad looking Buff tells Ferrara to call him 'Marcus' (his real name) and not to call him 'Buff' anymore. Ferrara is surprised and asks him why. Marcus says that he's been 'Buff' his entire career and what has it gotten him: A broken neck that he came back from and no one gave a s**t (his words, not mine). He bemoans being a six-time tag champion and getting beat by two gay guys. He says he wants to be called Marcus forever and the other thing he wants is to go home.
Ferrara is stunned. Marcus says that 'Buff' has ruined his career and that his ass is going home and gives Ferrara his top hat.
Winner: Rainbow Express by pinfall.
Comment: Okay, that wasn't a total trainwreck. The promo at the end really broke my heart and I'm not a fan of Bagwell's.
Back to business, Ken Shamrock is coming out, but he's not dressed for wrestling.
Shamrock cuts a promo on Brown and pans Brown's comments about going for the NWA title. He reminds us that he went through nineteen guys to get the NWA title and Brown's only had one match. He also tells Brown to be careful what he wishes for because he could have a short career.
The crowd is doing the 'What?' chant and it's really irritating, thankfully, Shamrock seems amused by it.
Shamrock reminds us that he faces Malice this week and Omori next week. He also says that IF Brown is able to get a title shot by then, he'd be happy to beat him up and send him home with his head shoved up his ass.
(Charming)
The lights go out and James Mitchell is here and tells Shamrock not to concern himself with Monty Brown or Omori but that he DOES need to fear Malice.
When the lights come back up, Shamrock's been laid out and Malice is standing over him. Security and EMTs come in, putting the title match in doubt.
Backstage, Goldilocks is trying to get a word with NWA VIP Bill Berens over what is going on tonight. Apparently, Mr. Berens is trying to get an update on James Storm and Chris Harris. Jerry Lynn is also there and tells Berens that he can find a tag partner he can step in. Berens is being very uncooperative with Lynn and Goldilocks.
Up next is Puppet, aka Psycho Dwarf.
Puppet vs Todd Stone
 Puppet gets the mic and continues his rant from earlier tonight. Before he can get too far, his opponent comes out. Puppet isn't sure what to make of this guy, but here we go.
Puppet greets his opponent with several shots to the head with a kendo stick and a size appropriate trash can.
I have no idea what the heck is going on, but this is basically a hardcore match with little people and Stone seems to be the jobber. Puppet hits an F-5 (F-2.5?) on Stone for the win.
fterwards, Puppet celebrates by hitting the ref with the kendo stick before attacking Stone some more. He nails Don West when West wants a high five and basically is swinging his stick at anything moving.
Winner: Puppet by pinfall.
Comment: Uh, yeah, okay.
Goldilocks is with Shamrock, trying to figure out if Shamrock will be able to face Malice later on. The EMT tells her that they're trying to figure that out and they're going to do a further assessment. Shamrock tries to get up (not very hard, I might add) and the EMTs get him sat back down.
We get a recap of the Miss TNA match and what happened to Francine, including the creepiness that Ferrara pulled, and rightly got his butt kicked for. Apparently, we're getting a match.
Francine vs Taylor Vaughn
Francine gets a good pop, as does Taylor, whose music sounds like a little like Charlotte's.
Apparently, someone didn't tell Francine that ECW's rules (or lack thereof) don't apply in TNA, because she produces the belt from last week and starts whaling on Taylor with it.
Scott Armstrong gets the belt away from Francine and I guess this match has started. Vaughn gives Francine a taste of her own medicine, and even gives Armstrong a smack for interfering…which gets her disqualified.
Taylor and the crowd are furious because Francine got what she deserved. Ferrara apparently didn't learn his lesson from last week and goes to comfort Francine and raises her hand and that's when things get weird. Francine puts Ferrara's hand on her boobs. When Ferrara responds the way most men would to a woman putting his hand on her chest, Francine beckons him closer and then smacks him before nailing him with the belt.
Winner: Francine by DQ.
Comment: That happened.
Borash introduces Hervey Sadler…who apparently is not going away anytime soon. Apparently, Hervey is worried about K-Krush showing up because he's got some big security guys backing him up.
It's a good thing Sadler's success relies on his driving skills and not his promo skills because the promo was nothing to write home about, even if I could totally understand what he was saying.
Thankfully, K-Krush is back to save us from this monotony. He tells Sadler to shut up and reminds him and us of their on-going feud.
The promo goes about as well as it has for the last two weeks, until K-Krush shoves Sadler, who responds with a decent spear and begins punching K-Krush until security gets them separated.
K-Krush is furious and says that he doesn't have time for Sadler this week due to his main event match this week but that he's free next week, and challenges Sadler to a match, which Sadler accepts before security escorts him out.
(Why do I have a bad feeling about this?)
NWA Championship Match up next.
NWA World Heavyweight Championship: Ken Shamrock vs Malice (with James Mitchell)
 Mitchell and Malice are out to music that Paul Bearer would call cliched to a round of boos. Malice looks a little like Sycho Syd and JBL, which is an odd combination.
Shamrock comes out, to everyone's surprise and he's selling the pain of the beatdown like he's just stubbed his toe and is trying to walk it off.
Anyway, this match is all Malice at the start and he's rough as a cob, but he's doing a good job of looking like a credible threat.
Malice does a move where he climbs to the middle turnbuckle while having Shamrock in a headlock. It looks like it could be an impressive strength move if he can make it look a little smoother.
Shamrock starts showing some life and tries to get Malice in a submission hold, but he's too beat up and Malice gets away.
Malice throws Shamrock outside and Mitchell tries to distract the ref, who refuses to cooperate.
Malice throws Shamrock back in the ring, but gets caught when Shamrock gets him in a leg bar, but Malice gets to the ropes.
This match has been all Malice, Shamrock's only gotten in two offensive moves the whole time and it's starting to get boring.
Spoke too soon, Shamrock finally wakes up and starts acting like he's got a horse in this race. After one belly to belly suplex, he gets a pinfall.
Malice and Mitchell are furious and confused, and I don't really blame them.
Result: Ken Shamrock by pinfall.
Comment: That was not a great showing by either man. Malice is not quite ready for the spot he was in and hesitated several times before making a move. Shamrock was basically a punching bag and his sudden victory didn't really do either man any favors. Hope the match against Omori is better than this.
X-Division Championship: AJ Styles for David Young (with Bobcat)
 So, David Young and the ever classy Bobcat are back and Young has a title shot against Styles for some reason. Bobcat is loving the attention, but Young isn't happy. Styles gets a great pop. His music is a hokey country music sound, but it works for him.
Young gets the jump on Styles, but Styles quickly recovers. Young is very awkward, but he's doing an okay job out there.
There's a REALLY awkward spot where Styles looked to be going for a plancha but either misjudged did the spot wrong or Young was too close to do the spot correctly. They recover and Styles throws Young back in the ring for a two count.
Meanwhile, Bobcat has lost interest in Borash, much to Borash's relief, I'm sure, and is busy talking on her cellphone. Yes, kids, cellphones did exist in 2002 and there were obnoxious people on them even then.
Styles goes for a springboard move but Young knocks him off and back onto the floor, before hitting a surprisingly good springboard moonsault. Young seems a little irritated by Bobcat being on the phone, but it's not making an impact on the match. Young goes for a German Suplex, but Styles lands on his feet. There's another awkward spot that ends with Styles being suplexed into the corner. Young is showing some impressive moves, but this match is really awkward.
Bobcat puts down her phone long enough to wave to the camera before going back to her conversation. Young hits a really good powerslam but only gets two.
(Come on, guys, pick it up a little.)
Styles hits a superkick but only gets two. He hits what looked like it was supposed to be a springboard moonsault but it didn't go off and he transitioned it into a reverse DDT, but again, only got two. Young hits another powerslam that looked nasty, but Styles won't stay down.  He gets Styles into the corner and goes for a Frankensteiner, but Styles counters into a Styles Clash from the middle turnbuckle.
Bobcat either doesn't notice that Styles won or doesn't care because she gets in the ring and mugs for the crowd. Styles, quite ungentlemanly, shoves her out of the way, but she gets up and keeps going
Winner: AJ Styles by pinfall.
Comment: Another not great outing for a defending champion. There were a lot of awkward spots in this match and I can't say they were all Young's fault. I'm a little curious to see what they have planned for David Young and Bobcat.
Backstage, Goldilocks is with the Rainbow Express, who currently don't have an opponent for the Tag Team Tournament due to Storm and Harris being taken out earlier in the evening.
For whatever reason, Lenny decides to tell Goldilocks that while they aren't interested in her, she should be interested to know that they know a place where she can get her hair fixed.
Goldilocks isn't having it and tries to continue her interview but Gertner seems more interested in being a sexist creep, emphasis on CREEP, by hinting that he takes 'toys' with him to the airport. Goldilocks isn't having it and asks about the tag team tournament. Gertner replies that since every other team has either been beaten or beaten up, the Rainbow Express not only get the rest of the night off but will leave as NWA World Tag Team Champions. He then tells Goldilocks that he might just wrestle her. Goldilocks is disgusted. He then states that under NWA rules and regulations, if all the other teams have been beaten or can't compete, the last team standing (Rainbow Express in this case) wins by default.
(Guess we know who was behind Storm and Harris getting beat up).
Gertner then kisses Goldilocks and leads his team out of the locker room. Goldilocks laughs it off, but I'd be rushing to sanitize my face after that.
Up next is the final match of the Tag Team Tournament, but we only have one team.
Gertner comes out with the Express, all looking confident that they'll be handed the belts and leave since Storm and Harris were taken out.
Borash says that the NWA officials have said that the Rainbow Express must have opponents for the match. Gertner is audibly furious. Their opponents are…Jerry Lynn and AJ Styles.
Final Match For NWA Tag Team Tournament: The Rainbow Express (with Joel Gertner) vs Jerry Lynn and AJ Styles
Lynn and Styles get a great pop. Styles looks sore and tired from earlier. Rainbow Express get the jump on Styles and Lynn, but that quickly changes.
This quickly turns into a brawl outside the ring, but inside, Lenny and Lynn are facing off and Lynn is outclassing Lenny at every step.
Couple of funny/risqué moments. Lynn goes for the Bronco Buster, but changes his mind, getting a few kicks in before hitting a drop toe hold on Bruce, who was trying to get a cheap shot in, that sends Bruce head first into Lenny's Jesus Zipper, and then rams Bruce back into Lenny's crotch several more times.
Lynn seems to be in control, until Gertner grabs his leg to keep him from going to the top turnbuckle, allowing Lenny time to pull himself together and take control of the situation. Lenny kisses Bruce in and West's fairly homophobic ranting about it is a little nauseating. Bruce only gets a two count for his pin attempt.
Lynn manages to get back in control but only gets a two count after a guillotine leg drop. Styles is tagged in and manages a little offense before tagging Lynn back in. Gertner goes for the leg distraction again, but Lynn ignores it, while the ref is berating Gertner, Bruce gets a low blow in. Bruce tags Lenny in, but Lynn hits a jawbreaker.
Lenny goes for a Full Nelson, but Lynn slips away and hits an awkward Victory Roll but only gets a two count. Lynn misses a dropkick, giving Lenny an opening for his really bad looking Lion Tamer, but Styles makes a run-in and gives a stiff looking clothesline to break things up. While the ref is berating Styles about coming in without a tag, Bruce does exactly that, but the ref does nothing, of course.
Bruce kisses in Lenny, who gets Lynn up in a vertical suplex, but then seems to have forgotten what he was going to do with him, before finally hitting the suplex, but only gets a two count. Frustrated, Lenny takes a cheap shot at Styles and kisses in Bruce. Bruce shoots Lynn into the corner, but Lynn counters with another Victory Roll, but only gets another two count.
There's a very funny exchange where Bruce tries to go for a Sunset Flip and Lynn sits down on him for a pin and then realizes what he's doing. Bruce counters a headscissors takeover attempt with a faceplant, but only  gets a two count.
After an extended time in a head scissors submission, Bruce tries to get Lynn into a piledriving or powerbombing position, but Lynn blocks and gets clobbered for his effort. Bruce goes for a powerbomb, but Lynn counters and goes his piledriver, but Bruce counters, Lynn counters the counter and would've gotten three if Gertner hadn't distracted the ref for a few seconds.
Lynn hits a reverse DDT but can't capitalize on it and both men tag in (no kissing) their partners.
Styles seems to have finally gotten his wind back because he comes in like a house of fire. Styles gets two near falls, the last of which is broken by Bruce. Lynn comes in and we have chaos. Lenny hits a Full Nelson facebuster, but Lynn breaks up the pin and hits his piledriver on Lenny, giving Styles time to hit the corkscrew senton and we have new Tag Team Champions!
The crowd is ecstatic! Though, oddly, Styles is the only one celebrating at first, maybe because Lynn and Bruce were out of the ring and Lynn didn't realize what had happened. He gets in the ring and both men celebrate.
Winner: Jerry Lynn and AJ Styles
Comments: That was a really great match once Styles was able to get his wind back and take the pressure off of Lynn. It was still awkward in several places, but a very good match.
We go backstage and find President Wilson/Miller tied up backstage with FU written on his belly.
We get a recap of the issues between Jarrett/Hall/K-Krush/Christopher, including last week where the babyfaces screwed over the heels.
Jeff Jarrett and K-Krush vs Scott Hall and Brian Christopher
Krush gets a minimal reaction, as does Jarrett. It's implied that Jarrett might have had something to do with whatever happened to NWA President Whatshisname. Christopher gets a great pop as does Hall. Thankfully, Hall and Christopher came out without help.
We start off with a brawl that quickly heads to the floor.
This was a really great match, but it seems to be struggling to top the Tag team final match, which probably should've been the Main Event.
Jarrett and Krush are a really good team, but Hall/Christopher just seem like very odd ringfellows. Christopher's got a lot of talent, but he just doesn't fit in with Hall, Jarrett, and K-Krush. Jarrett is really making a case of being the guy to build the TNA brand around. Despite not being the biggest guy on the roster, he's easily one of the most talented and it's really showing in this match.
Christopher makes an error, by trying to stop a tag attempt by Jarrett to Krush by grabbing Krush at the other side of the ring, which takes him out of position for Hall to make the tag. What the heck?! Christopher acts like he wants Hall to tag him in, then yanks his hand away and punches Hall. In the exchange that follows, the ref gets knocked out and Hall is left fending for himself and takes out Christopher.
Okay, so Christopher has turned heel and helps Jarrett hit the Stroke. Christopher hits the leg drop and Jarrett and K-Krush get the win.
The heels are celebrating, and the crowd is livid.
Winner: Jeff Jarrett and K-Krush by pinfall.
Comment: That was better than I expected, the heel turn was a nice swerve, but it still felt a little flat after that Tag Team match.
Jarrett gets on the mic and says that he proved his point: Scott Hall isn't worth a s**t. He goes on to say he's beaten Hall in 1995, 1997, ran him out of WCW and WWF, and that he's going to run him out of the NWA. Jarrett then proceeds to beat up Hall some more.
Jarrett says that Hall is just like all the other legends in the NWA, he's not worth a damn. He then tells Tenay to take that to NWA President Jim Whatshisname, since apparently no one knows if his last name is Wilson or Miller, Harley Race, Dory Funk and all the other NWA legends. Jarrett seals the deal by cracking the NWA trophy over Hall's head. Apparently the NWA didn't skimp on the trophy because it takes Jarrett two tries to break the thing.
As the EMTs come out, Jarrett challenges everyone he can think of:  Toby Keith, Starling Marlin and vows to whip everyone's ass. He also says he'll run Scott Hall out of the NWA if it's the last thing he does.
Jarrett then drops an elbow on Hall for the sheer hell of it and then tells everyone to put it down in their books: He got screwed the first night of TNA (which is true), and he'll be damned if he'll ever let it happen again. Jarrett makes a comment about Toby Keith but I couldn't understand it over the commentators talking. He tells Scott Hall to never forget what happened and then attacks him again. Jarrett walks out still complaining about Episode #1 and him getting screwed by Fargo and the NWA.
Tenay reminds us that next week we're going to have a NWA title match between Shamrock and Omori, an X-Division match featuring the return of the Flying Elvises. Jarrett is back again and still attacking Hall. We end with Jarrett dropping the stretcher frame on Hall.
Overall Comments:
So, how was Episode #3? It was pretty good, it did a good job of moving the storylines forward now that we're past the first two episodes. The three titles for TNA have been introduced and have champions for them.
There is still a lot of awkwardness in the matches and a lot of guys who were put into spots they aren't ready for in terms of in ring skill. I saw several awkward spots in just about every single match tonight. A lot it is probably because TNA is just starting and are using what's available and what's available are…the guys WWF/E doesn't want or isn't interested in at the moment, or the guys who were in WCW or ECW and didn't want to work for WWE.
That said, it was a very good show.  The tag team tournament was really good, though the final match went a little long for my liking and was mostly all Jerry Lynn because Styles had JUST wrestled a fairly tough match not five minutes earlier.
Speaking of Styles, having seen how great he is in WWE, it was a surprise to me to see so many awkward spots in his match against David Young and I can't say that all of it was Young's fault. That said, Styles had only been in the business a few years and so some awkwardness is still going to happen.
The main event was really good, but it felt like someone was telling Jarrett to keep talking because the run time hadn't be reached, but it put Jarrett over as a top heel, which he was needing.
One of the tough things about watching TNA from 2002 is seeing all the sexism and homophobia that was out there for everyone to see. I found myself very uncomfortable with several segments simply because things have changed so much in the past fifteen years, that being reminded of how things were is a little disconcerting.
Stinkers: Oh, that's hard. I'd have to say that the Johnsons vs Storm and Harris was the worst.
Snoozers: Shamrock vs Malice. It was just very awkward and watching Shamrock, a legit badass, being tossed around was not entertaining.
Match of the Night: The Tag Team Final, even though it ran a little too long for my liking.
Final Thoughts: I really enjoyed this show and I'm intrigued to see what's next.
---
Always Use Your Head and visit the official Pro Wrestling Tees store for The Chairshot All t-shirt proceeds help support the advancement of your favorite hard-hitting wrestling website, The Chairshot!

---
Chairshot Classics: WWF King Of The Ring 1994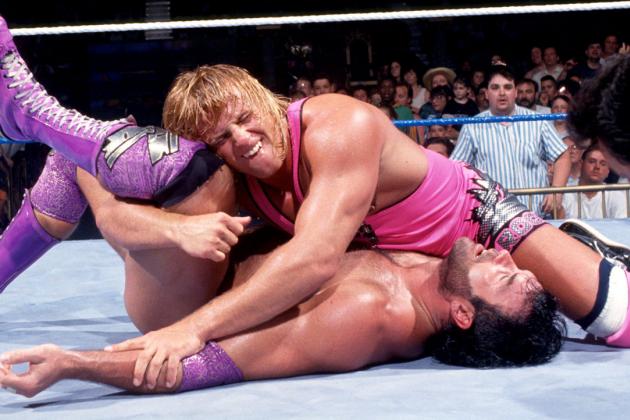 Despite all the controversy, WWE Crown Jewel is moving forward as planned on November 2nd and not only will the event feature the in-ring return of Shawn Michaels when D-Generation X meets The Brothers Of Destruction, but also the World Cup tournament. So today, we're looking back at another past WWE tournament with the 1994 King Of The Ring! Following Bret Hart's King Of The Ring win last year, his brother Owen looks to claim the throne for himself and step out on his own. However, the likes of Razor Ramon, Bam Bam Bigelow, Jeff Jarrett and The 1-2-3 Kid all have their sights set on the crown. Let's jump into the action!
Open: Earlier in the day as the camera crews were setting up around the tournament bracket board, Jeff Jarrett showed up to do some premature advancing of his name. Owen Hart would walk in to correct him, followed by Bam Bam Bigelow and Irwin R. Schyster. Todd Pettengill then voices over highlights showcasing tonight's card, including the first round tournament matches, our WWF Title match and Roddy Piper vs. Jerry Lawler.
In The Arena: Bill Dunn asks the crowd to please rise, as Ricky Medlocke of the band Blackfoot sings our National Anthem.
Match #1 – King Of The Ring Quarterfinals: Bam Bam Bigelow w/Luna Vachon vs. Razor Ramon
Luna has some words for The Bad Guy and he tosses his toothpick in her face, Bam Bam ambushes him from behind as the bell rings, clobbering him down to the mat. He sends Ramon to the ropes for a shoulder block, whips him back in for another, plants him with a body slam, drops a headbutt and follows with a big leg drop. Bigelow to the top turnbuckle for the Diving Headbutt, Razor rolls out of harm's way, scores with big right hands, irish whip to the corner is reversed and The Bad Guy hits the turnbuckles hard.
The Beast from the East looks to send him back across, Ramon reverses, follows in and slides under the legs to the outside, trips Bam Bam up and yanks him in an unforgiving position into the ring post. The Bad Guy climbs back in, comes off the 2nd rope with a bulldog for a near fall, starts to target the left leg with elbow drops and grabs a heel hold. Bigelow kicks him away, goes for a kick that gets caught, tries to bring his other foot around for an enzuigiri, Ramon ducks it and then staggers him with a clothesline. He goes to the ropes for another and can't bring Bam Bam down, tries once more, The Beast from the East side-steps it and uses the momentum to dump Razor over the top to the floor.
Bam Bam goes out and hits a couple of rights before rolling Ramon back in, clubs him in the back, loud "Razor" chants and Bigelow puts the boots to him for a count of 2. He clocks Razor with an enzuigiri for another 2 count, drives headbutts into the lower back, then powers him into a torture rack. The referee checks the arm, Ramon doesn't let it drop on the third attempt, Bigelow can't hold him up anymore, flips him over to his feet for a side headlock and The Bad Guy counters with a back suplex. Both guys stagger to their feet, Ramon blocks right hands and returns fire, irish whip to the corner is reversed, Bam Bam charges in and The Bad Guy side-steps out of the way.
He delivers a body slam, lifts him up to prop him on the top turnbuckle, Bigelow with a big back elbow to avoid it, then plants Razor with a body slam of his own. He scales the corner to go for the Bam Bamsault, Ramon pops to his feet, plants him into the canvas, stacks The Beast from the East up and gets a 3 count.
Winner: Razor Ramon (Bam Bamsault Counter)
EA's Take: This has nothing to do with the match, but I need to address it right off the bat…why on Earth is Art Donovan on commentary tonight? Just awful. Anyways, good to open the night and tournament with this one as Razor is  over and Bam Bam was one of the best heels in the company. Honestly, either of these guys would have been excellent choices to win the whole thing. In case you're wondering, after retaining his Intercontinental Title at WrestleMania against Shawn Michaels, Ramon would lose it just a few short weeks later to The Heartbreak Kid's bodyguard, Diesel.
Backstage: Todd Pettengill is standing at the King Of The Ring board with Irwin R. Schyster & Mabel with Oscar, opponents in our next tournament match. IRS informs Mabel he's not worried about him and then next up will be Razor Ramon, then says he hopes 1-2-3 Kid makes it to the finals before walking off. Mabel thinks Schyster needs to stop thinking about Razor and be concerned with him, then states if he meets Ramon then he will learn who the real Bad Guy is.
Match #2 – King Of The Ring Quarterfinals: Irwin R. Schyster vs. Mabel w/Oscar
IRS tries to attack from behind after the bell, Mabel drives him head-first into the top turnbuckle over and over, levels him with a clothesline, then plants The Tax Man with a body slam. He hooks Schyster for a delayed vertical suplex, grabs a wristlock for clubbing blows to the back, brings him back to the canvas with a modified fireman's carry takeover, then drops a massive elbow to the chest. Mabel shoots Irwin to the corner and follows him in for a splash, IRS side-steps it, delivers a knee to the back to send the big man to the outside and takes himself a breather in the ring.
Mabel rolls back into the squared circle, Schyster meets him with right hands, sends him off to the ropes and drops him with the Write-Off followed by multiple elbow drops for a count of 2. He attempts to pick Mabel up for a body slam, can't lift the weight, Mabel counters to a small package for a quick 2 count and IRS swiftly starts putting the boots to him before slapping on a rear chinlock. The big man powers up to a standing position, backs Irwin into the turnbuckles to break the hold, hammers him with big punches, shoots him to the ropes and elevates him with a big back body drop.
Mabel runs him over with a clothesline, shoots Schyster back to the ropes for a high back elbow, then back in again for a sidewalk slam, nearly putting the match away. He drives IRS into the mat with another body slam, climbs to the 2nd rope, Irwin quickly shakes the ropes forcing Mabel to lose his balance, he crashes down to the canvas, Schyster with a cover using the ropes for leverage and he gets the win.
Winner: Irwin R. Schyster (Pinfall)
EA's Take: Ho-hum, pretty basic stuff here to get IRS to advance and meet Razor Ramon is the semi-finals. The company was trying out Mabel as a singles competitor for the first time as they still were enamored by Superstars of enormous size, but it wouldn't last past the summer and he'd slide back into tag team action with Mo.
Video: Earlier in the day, Mr. Fuji & Jim Cornette were prepping Yokozuna & Crush for their match-up for the WWF Tag Team Titles tonight. Cornette says Fuji has his boys well prepared to take the championships tonight, Fuji stating he wants The Headshrinkers to be squashed and for his guys to walk out as the new champs.
Match #3 – King Of The Ring Quarterfinals: Tatanka vs. 'The Rocket' Owen Hart
Owen steps into the ring after his entrance and Tatanka immediately meets him with right hands, the bell sounds and The Native American whips him back and forth into the turnbuckles, elevates him with a back body drop and gains a quick 2 count. He executes a vertical suplex for another count of 2, The Rocket goes to the eyes to stop the onslaught, slows things down with a standing side headlock, The Native American pushes him off to the ropes and gets knocked down by a shoulder block.
Hart goes back to the ropes, Tatanka drops down, leapfrogs over and catches him with a hip toss, shoots him back to the ropes for a Japanese arm drag, then grabs a side headlock of his own. Owen shoves him off to the ropes, Tatanka with a big shoulder knockdown, goes back to the ropes, The Rocket drops down and uses the momentum to toss him over the top to the floor. The Native American back to his feet, sweeps Owen's legs from the outside and drags him under the bottom rope, connects with a series of overhand chops, Hart returns fire and whips him shoulder-first into the ring post before rolling back inside.
We go backstage where IRS & Razor Ramon are involved in a shoving match, WWF officials having to step in between them as Tatanka pulls himself back into the ring in the arena. Owen drops him on the 2nd rope and chokes away, hits the ropes and drops all his weight onto the back with a seated senton, then rakes Tatanka's face on the top rope. He plants The Native American with a gutwrench suplex, heads upstairs for a dropkick, hooks the leg and gains a near fall before grabbing a rear chinlock. Tatanka fights up to his feet, hits the ropes and ducks under a clothesline, The Rocket slaps on a sleeper hold and The Native American starts to fade down to the canvas.
The referee checks the arm, Tatanka shows some life on the third attempt, battles his way up, Owen clocks him with fists, drives him head-first into the top turnbuckle over and over, but it has little affect and The Native American goes into his war dance. He pummels The Rocket with knife-edge chops and punches, makes a cover for a count of 2, irish whip to the corner is reversed, Owen follows him in and runs into a boot to the jaw. The Native American spikes him with a DDT for a near fall, plants him with a body slam, heads to the top rope for an overhand chop, but still can't get a 3 count.
Tatanka sends Hart to the corner and charges in behind, The Rocket looks to hop up and over, gets caught on The Native American's shoulders, but Tatanka gets frustrated after another 2 count. He argues with the official about the count, catches Owen trying to sneak up from behind, irish whip to the ropes is reversed by The Rocket for a back body drop, Tatanka goes for a sunset flip, Hart drops down on top, hooks the legs and advances.
Winner: 'The Rocket' Owen Hart (Sunset Flip Counter)
EA's Take: Another bit of a "ho-hum" contest, but much better than the previous IRS/Mabel match. Owen is really on fire as a heel following his win over Bret at WrestleMania, a quarterfinals loss here would have made no sense whatsoever, no matter how over Tatanka was at the time.
---
Always Use Your Head and visit the official Pro Wrestling Tees store for The Chairshot All t-shirt proceeds help support the advancement of your favorite hard-hitting wrestling website, The Chairshot!

---
Chairshot Classics: WCW Monday Nitro Episode 19 (1/8/96)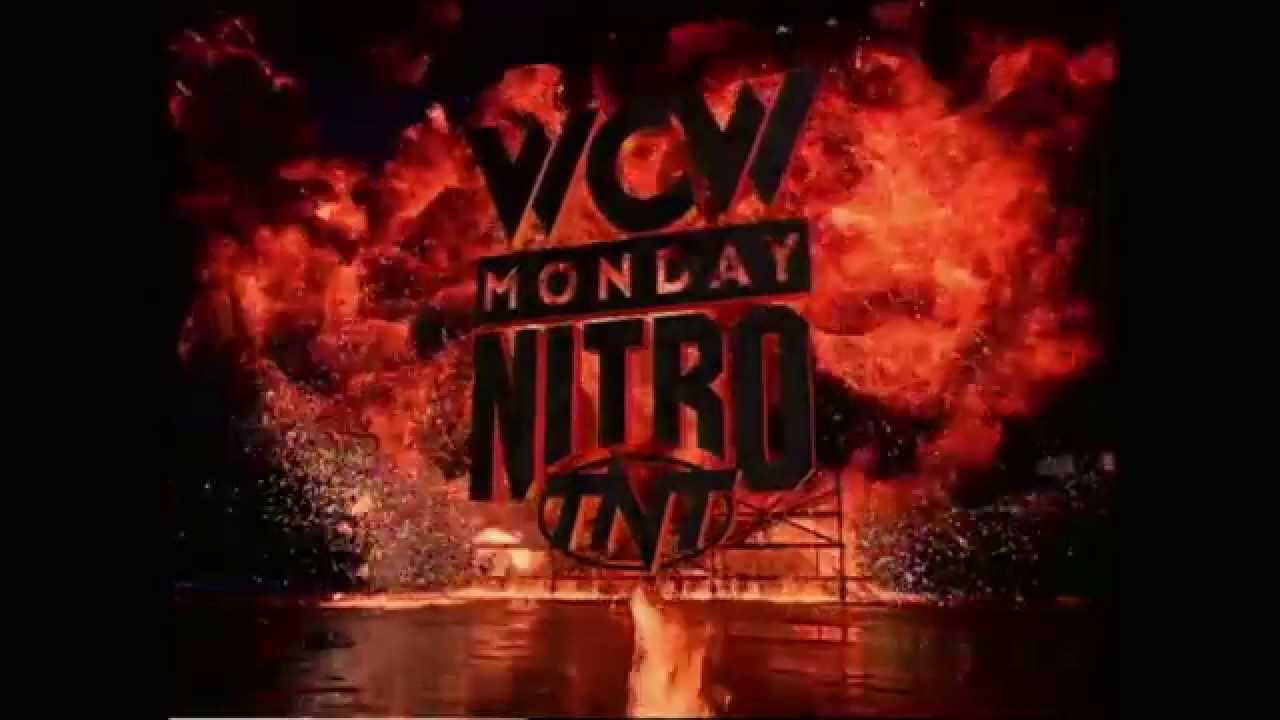 From the North Charleston Coliseum, in Charleston, South Carolina, comes WCW Monday Nitro! Set up from the last episode, we have Hulk Hogan teaming with Randy Savage to take on Ric Flair and Arn Anderson. The other advertised matches are very intriguing as Lord Steven Regal battles Eddie Guerrero and Sting faces Diamond Dallas Page. A solid sounding lineup, especially those under card matches. Let's see how it plays out!
Chris Benoit vs Alex Wright
Wright comes out to a sizable reaction, he definitely was a fan favorite. Benoit jumps him quickly and hits a solid snap suplex and back elbow. Wright tries to come back but takes a beautiful bridging northern lights suplex for a near fall. Benoit throws Wright outside and distracts the referee while Pillman at ringside chokes Alex for a bit. Wright sends Benoit over the top rope and Heenan asks if that's a DQ? Was that still illegal at this point? Alex hits Chris with a big cross body from the top rope to the outside. Wright sinks in a deep boston crab before transitioning into an STF before Benoit gets out. Pillman trips Wright, but Wright launches himself over the top to drop him. Coming back into the ring, Benoit gets the upper hand with knees to the midsection. Benoit hooks and drops a dragon suplex with a bridge to pick up the pinfall. Fun little match here, lots of fun back and forth action.
Winner: Chris Benoit via pinfall
Lord Steven Regal vs Eddie Guerrero
Great chain wrestling to start this matchup, they go back and forth, trading holds and counters. Eddie counters a double arm suplex with an arm drag before a nearfall exchange is ended when Regal pokes Guerrero's eyes. Regal takes control with a big European uppercut and several more strikes before hitting a nice reverse suplex, a move that is very underutilized in my opinion. Eddie reverses a pinning attempt for a nearfall before eating a big back elbow from Regal. Regal is in control with strikes and out of nowhere, Eddie drops Regal with a backslide and picks up the shocking win. This was a very fun match, but I would have liked something twice as long.
Winner: Eddie Guerrero
Mean Gene is on the ramp with Sting and Lex Luger. Sting asks Lex about Starrcade why he pulled Sting down before he could get back into the ring, costing Sting a chance at the title. Lex claimed he got hurt and was reaching for help and asked Sting to give him a chance at redemption as a tag team against the Blue Bloods at Clash of the Champions. Sting agrees and it is set.
Sting vs Diamond Dallas Page
DDP gets Sting with the cigar in the eye to start the match and gains the upper hand. Sting counters with a double axe handle, a dropkick that sends DDP out of the ring followed by a cross body over the top rope. Strange spot where Sting goes for a leapfrog and initially it looked like Sting came up too early, but he sold like a low blow. No DQ, but DDP is in control with a belly to back suplex and swinging neckbreaker. DDP grounds Sting with a rear chin lock and plants his feet on the ropes but denies it to referee, Nick Patrick. Sting tries to counter out with a top wrist lock but DDP gets a handful of hair to drag him back down to the mat. Sting fights out with a facebuster and some big strikes before hitting a reverse atomic drop and big dropkick to send DDP into the corner. Sting hits the Stinger Splash but can't get the Scorpion Death Lock in. DDP hits another neckbreaker and a thumb to the eyes out of a pinfall attempt. Sting counters a kick and locks on the Scorpion Death Lock and DDP taps out. This was another fun match with two great guys in the ring.
Winner: Sting via submission
Ric Flair and Arn Anderson vs Randy Savage and Hulk Hogan
Flair and Hogan start us off, and Hogan gets his hits in, a big boot, some clotheslines and bodyslams to both Flair and Anderson. Arn is tagged in and in comes Savage as well. Anderson tries to suplex Savage out of the ring, but Savage counters it, sending him to the outside with a big boot from Hogan. Savage hits a double axe handle from the top rope to the outside of the ring and one to the inside. Arn tags in Flair who tries to go to the top rope, but Hogan sends him off the top. Hogan and Savage lock on figure 4 leg locks but the Horsemen get out. Anderson sends Savage outside and into the guardrail before feeding him back in to Flair. Flair hits a big belly to back suplex and tags in Anderson. Flair is back in and hits a shin breaker and attempts the figure 4, but Savage rolls him up a couple of times for near falls. Flair comes back with a couple of vicious sounding chops. Savage gets the hot tag to Hogan and he's in on fire. Back body drops, and clotheslines with a double clothesline to send them both outside. Anderson back and and hits a big spinebuster, but Hogan no sells it, Hulks up, big boot, leg drop, pinfall. Pillman and Benoit come down and fights with the Dungeon of Doom. The Giant comes in and gives chokelsams to both Hogan and Savage. Hogan barely got up in the air for it, looked kinda sad. The show goes off the air after that exchange.
Winner: Hogan and Savage via pinfall
So, we had a pretty fun show here with some good matches. Stories are still being made clear as we work towards Clash of the Champions. It'll be interesting to see how the next few months play out as we are going to get into some intriguing angles.
---
Always Use Your Head and visit the official Pro Wrestling Tees store for The Chairshot All t-shirt proceeds help support the advancement of your favorite hard-hitting wrestling website, The Chairshot!

---
Chairshot Classics: NWA-TNA Episode 15: Night of Chumpions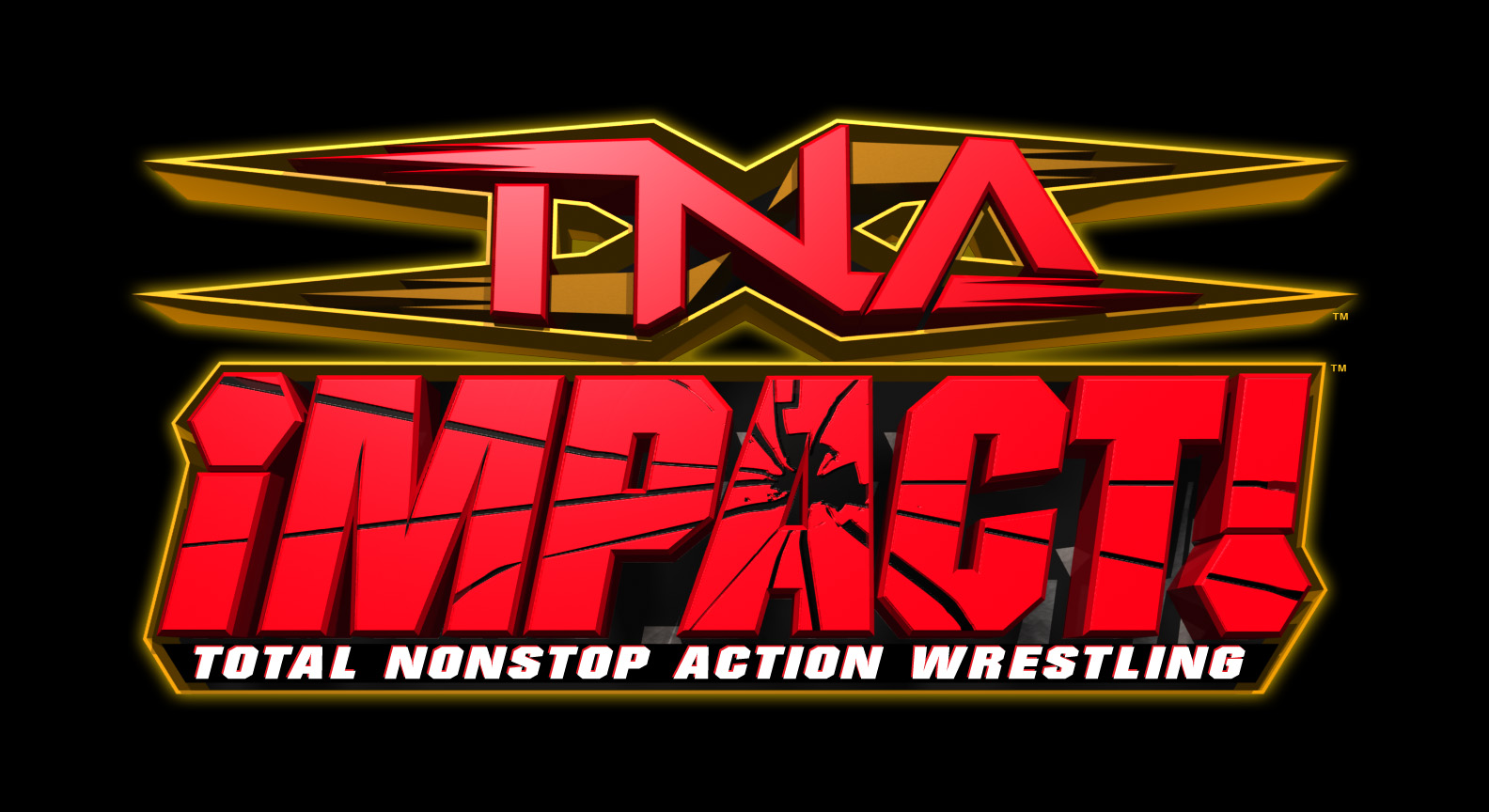 On this week's episode, EVERY title belt is on the line! Jerry Lynn defends the X-Division Title against AJ Styles in a ladder match, Ron Killings defends the NWA Title against Lo-Ki, and Chris Harris and James Storm defend the Tag Titles against Ron Harris and a mystery partner.
Also, the war of words between Jarrett, his crew and the DX/NWO merger continues. The Maximos and Flying Elvises compete for a big opportunity. Siaki takes his first steps in one-on-one competition without the Elvises against a familiar face.
So how'd they do? Let's find out!
 We start off with a DX reunion! Syxx Pac and BG James make their way to the ring and James wants to do some smack talk. He and Syxx have been everywhere and have done that. However, both think TNA is a fresh start. They address Jarrett and Brian Lawler and, using Gilligan's Island for an analogy, say that they're in for a shipwreck (which one's Gilligan?). As for Ron Killings, neither man is very impressed with him, stating that the future is in danger if Ron Killings is that future, stating that Killings isn't ready.
Syxx gets on the mic, not happy that Lo-Ki, who he claims to like a great deal, is getting a title shot against Killings, a shot he thinks either himself or James should be getting because Lo-Ki isn't in their league yet and that Truth should be taken care of by them.
Aren't they supposed to be the babyfaces?
At this point, Killings comes out, claiming that all Pac and James want is his championship. He asserts that he is the future of pro-wrestling and that he only gives title shots to those who are like him and don't have silver spoons hanging out of, and I quote, 'their cracker asses'.
By this point, Syxx has had enough of Killings and his race cards and tells killings that the only thing hanging out of his (Killings) ass is going to be Syxx's foot.
Now, Jarrett comes out to save us all, wondering why Hall is missing from the team and mocking Hall's well-known substance abuse problems. James takes offense to that, warning Jarrett to keep his mouth shut about Hall since Hall isn't there to defend himself, or kick Jarrett's ass. Jarrett replies that he only cares because Hall's screwed up the card, there's supposed to be a six-man tag tonight, but it'll have to be a handicap match: Pac and James vs Jarrett, Killings and…
At this point, Lawler and Elix Skipper sneak into the ring and attack DX from behind. DX gets the upper hand and throws Lawler and Skipper out of the ring where team leader Jarrett corrals his boys.
Tenay and West give us a rundown of the card and say they'll try to get a hold of Scott Hall to find out why he's not there.
Amazing Red vs Shark Boy: Red is out first to a good pop. Shark Boy gets an okay pop.  For some reason, Elix Skipper is on commentary and his voice is too annoying to listen to for more than a minute. He sounds like a very annoying Chris Tucker. This match was, despite the stupid shark thing, a pretty okay match. I'm not sure why Shark Boy chose such a stupid gimmick because he's not a terrible wrestler. Mortimer Plumtree is back, still creepy, and still creepily watching the X-Division.
This match is basically all Shark Boy since Red doesn't seem to have much wrestling skill outside of flying around. Red finally gets the pinfall after reversing a blockbuster attempt and hitting a Phoenix splash and a standing crossbody splash.
Winner: Amazing Red by pinfall.
Comment: That was an okay opening match.
After the match, Skipper attacks Red, for some reason, security tries to intervene, but it takes Don Harris to finally restore order.
Seriously, dude, hire better security guards.
We get a recap of the end of last week's Lynn/Killings match and how several members of the X-Division help Lynn retain his title, including Lo-Ki.
Backstage, Goldylocks is talking to Lo-Ki and asks him about his title match against Killings. Lo-Ki promises to get to that, but he's more concerned with Syxx-Pac's comments at the start of the show. Unsurprisingly, he's offended by Syxx-Pac's comments tells him to mark it down in his book who started what. As for Killings, as far as Lo-Ki sees it, Killings has had it out for the X-Division because they get much more attention than his own title reign. He then says this title match is because he put himself in a position to make a difference because Jerry Lynn got screwed out of being NWA Champion. He says that Truth is unprepared, preoccupied, and unfocused and that he's going to prove that it's not the size of the fighter, it's the size of the fight in the fighter. Or, as Eddie Guererro would say 'It's no the size of the dog in the fight, it's the size of the fight in the dog'.
We were going to get a tag match here, but apparently, Killings didn't like what Lo-Ki had to say. For those keeping score, the reason Lo-Ki was given a title shot has changed for the third time. First we were told that it was because he helped Lynn beat Killings last week, then Killings claimed that he gave him the shot because Lo-Ki didn't have a silver spoon hanging out his ass, now Killings is claiming that he gave Lo-Ki the shot because he felt sorry for him. He repeats that Lo-Ki will have to kill him to take the title. He then tells Lo-Ki to get his punk ass out there, so the NWA Heavyweight Championship match is happening now.
FYI: While this was going on, the crowd was chanting 'Overrated' at Killings.
NWA World Heavyweight Championship: Ron Killings vs Lo-Ki: Well, whatever the motive is for giving Lo-Ki a title shot, the match is a happenin'! Killings is on Lo-Ki as soon as Lo-Ki slides in and we're on.It takes a couple of minutes for Lo-Ki to get his bearings, but once he does, we have a real match.
Unlike Killings' previous title defenses, this one is actually worth watching again. Killings and Lo-Ki worked really well together and there was good chemistry. Killings tried to steal the win by blatantly putting his feet on the ropes for leverage. It actually looked like Lo-Ki could pull this one out, but Killings hit his True Conviction, a sitout facebuster from the second turnbuckle and that is the end of that.
Winner: Ron Killings by pinfall.
Comment: That was really good.
Killings gets back on the mic, but before he can say anything, he's jumped from behind by someone in a white hoodie and white ski-mask, because having a light skinned person in a hood and a covered face beating up an African American man doesn't look bad or anything. It's 'edgy'.
Anyway!
Back to our regularly scheduled match. The Maximos are taking on the Flying Elvises to win a shot at the Tag Team Champions next week.
The Maximos vs Jorge Estrada and Jimmy Yang: Both teams get pretty good pop. This will be the first outing of the Elvises since Sonny Siaki officially left the group last week.
Unrelated note: I'm not sure who 'Athena' is as far as TNA goes, but she seems to have a lot of fans in the crowd who want to see her wrestle.
Anyway, this match was 'eh'. The Maximos were really outmatched by the Elivses at every step and there were a lot of botches. Added to all that was Mortimer Plumtree, who still seems to be scouting the X-Division, and Sonny Siaki, who seems to be watching his old crew from the ramp.
For some strange reason, Siaki jumps on the apron, acting like he wanted to be tagged in, for an equally strange reason, Estrada believes him and goes for the tag, only for Siaki to get off the apron and head to the back, leaving his former teammate to his fate. The Maximos hit their elevated double team DDT and that's it.
Winner: Maximos by pinfall.
Comment: What the hell was that?
Backstage is trying to get an interview with Siaki when Siaki is attacked by Jerry Lynn. Siaki is saved by Styles, who holds Lynn for Siaki to hit while yelling 'stop' at the same time. To add further insult to injury, they stuff Lynn in a production case, AJ sits on it and tells Siaki that he's lucky that Bob Armstrong didn't see it.
Uh…yeah.
Sonny Siaki vs David Young: Well, Siaki's back to an okay pop and he's greased himself up at some point. Anyway, his opponent is David Young, a hapless guy who had the misfortune of having Bobcat for a manager. Apparently, Young has ditched Bobcat, much to Borash's relief and is focusing on being a top competitor.
This match was pretty good, but not a standout. This is basically the third X-Division match of the night and the crowd's getting bored. Young is trying to hang, but this match is just blah. Young had a chance to get a pin but chose to go for a moonsault instead and missed when Siaki moved out of the way. Siaki hits his Money Clip and that's that.
Winner: Sonny Siaki by pinfall.
Comment: That was an okay match, but after at least three high-flying matches, this didn't really stand out.
---
Always Use Your Head and visit the official Pro Wrestling Tees store for The Chairshot All t-shirt proceeds help support the advancement of your favorite hard-hitting wrestling website, The Chairshot!

---