Chairshot Classics: WCW Monday Nitro Episode 8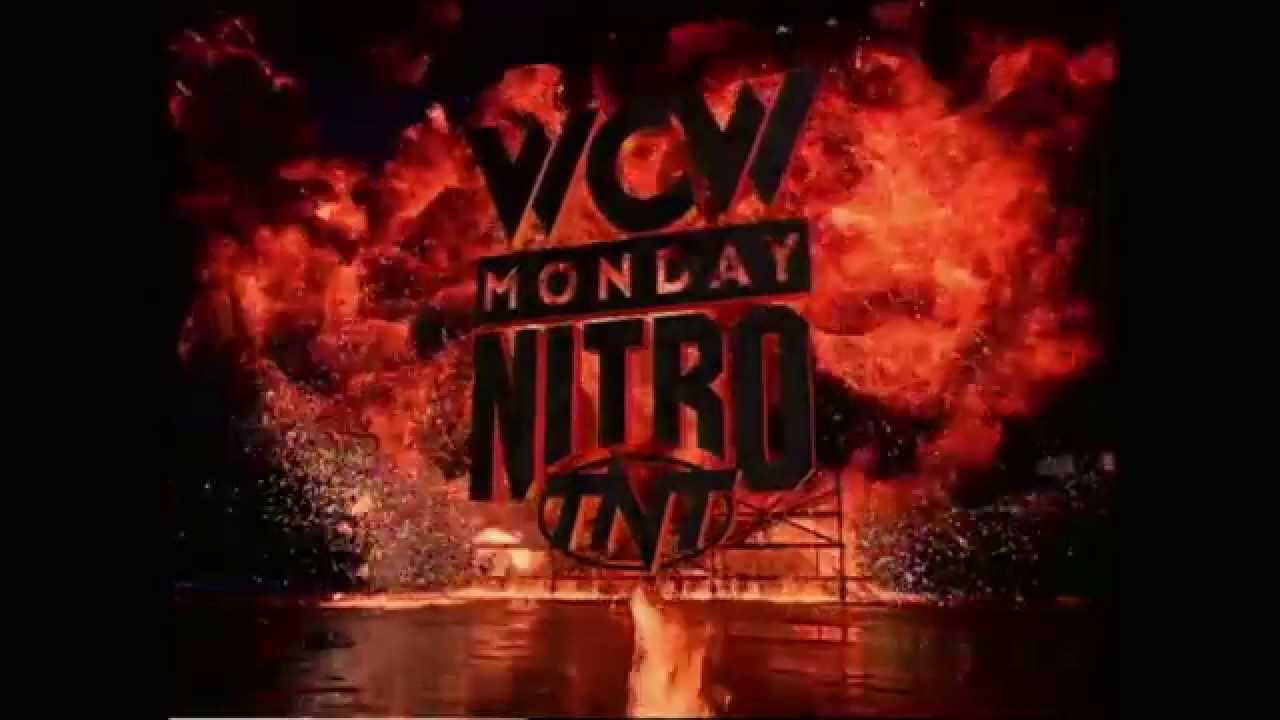 We're back with the go home show for Halloween Havoc 1995!
Macho Man Randy Savage vs. Kurasawa
Kurasawa in control early with strikes, especially leg kicks. Savage avoids a head kick on the outside, which sends Kursawa's foot into the ring post. Savage gains control and hits the elbow drop for the pin. Savage fought from underneath for almost all of this match. Not a classic by any means, all strikes in this contest.
Winner: Randy Savage via pinfall
We are introduced to the "insurance policy" for Kevin Sullivan and The Giant. It's a giant block of what's supposed to look like ice. Sullivan says it's the Yeti. Ugh…..I know how this goes eventually. We don't actually see the Yeti at this point, that's a good thing. After a commercial break, Hogan is out to cut a promo. More typical Hogan, yelling into the mic, Brother, little Hulkamaniacs, etc.
Dean Malenko and Chris Benoit vs. Eddie Guerrero and Mr. JL (with Alex Wright)
Wow…what a dream match! Guerrero and Benoit start, with Eddie gaining early control before Chris tags in Dean. Chris inadvertently hits Dean with a suicide dive before Mr. JL is launched over the top rope to hit a cross body on both. The match gets interrupted to see a brawl in the back between Scott Norton and the Shark. Mr. JL is getting worked over pretty good through the heart of this match. Eddie finally gets the hot tag and goes to work on both Benoit and Malenko with dropkicks. Alex Wright trips up Malenko with the crutch and JL gets the pin with a roll up. Fun match, these guys could go. After the match, Brian Pillman hits Eddie with a DDT on the ramp.
Winner: Eddie Guerrero and Mr. JL via pinfall
Harlem Heat (Booker T and Stevie Ray with Sister Sherri) vs. Sting and Lex Luger
Interesting that Sting and Luger are teaming together. They seemed to not be on the best of terms a few weeks ago. Sting is in red and yellow tights and face paint which matches Harlem Heat's ring gear, confusing. Stevie Ray has Luger locked in a rear chin lock and Lex looks like he's just napping. Terrible selling right there. Booker misses the Harlem Hangover and Lex makes the hot tag to Sting. Sting hits Booker T with a top rope crossbody to pick up the win.
Winner: Sting and Lex Luger via pinfall
Kevin Sullivan and The Giant come out, Luger and Sting both get chokeslams before Savage comes out to distract Giant for Hogan to come down. Hogan takes a couple of fists to the back before hulking up but all of the Dungeon of Doom come out to save The Giant. The show goes off the air as the "ice" chunk breaks apart and we get a glance at the Yeti which looks like a mummy.