Daniel Bryan Will Face The Miz Sooner Rather Than Later
WWE fans may finally get the dream match between The Miz and Daniel Bryan they have craved even before everyone's favorites underdog was reinstated to wrestler this year at WrestleMania 34.
The company is doing a solid job of planting seeds leading up to an eventual match between the two former WWE champions, but the path to the ultimate prize has some twists and turns on a very bumpy road. Do the events at Extreme Rules next Sunday night lead to a main event caliber match at SummerSlam in August.
Yes! Yes! Yes!
WWE's newest angle, involving Bryan and Kane and the reformation of Team Hell No in a match for the SmackDown tag team titles almost certainly will involve The Miz, keeping the straps around the waist of the Bludgeon Brothers and leading to a challenge by Bryan at the second most significant pay-per-view event on the company calendar.
Just a side note – If WWE would like to get Paige involved in this, with her making the announcement next Tuesday night, I am all for that as well.  
In what has to be one of the best slow played hands of power in decades, the Bryan-Miz feud has remained a white-hot topic, with both superstars taking jabs at each other the past two-plus years while Bryan was on the mend. Verbal confrontations on living programming (Talking Smack) and mimicking moves in the ring (by The Miz) to get under Bryan's skin has been solid.
I am often at a loss for words when it comes to saluting the creative team of this promotion, but a hearty "Bravo" is well worth it here. WWE has hit all the right buttons, allowed the feud to fester and once the two get in the ring, at the Barclays Center in Brooklyn, NY, there will be magic and fireworks in one perfect storm.
According to Marc Middleton of wrestlinginc.com, "The Miz will be missing the July 15th WWE Extreme Rules pay-per-view as he will be participating in the MLB All-Star Legends & Celebrity Softball game that day at Nationals Park in Washington, DC. The game will air the next day, Monday, on ESPN after the T-Mobile Home Run Derby."
What would make the @mlb #MLBAllStar weekend more #awesome?? Me. The celebrity softball game is going to be a home run. @WWE pic.twitter.com/GJv4OrheKv

— The Miz (@mikethemiz) July 6, 2018
He may not be in full form on Sunday, July 14th, but he can still have an influence on the outcome of the match affecting his nemesis, Bryan.
Multiple sources over the past few weeks have reported WWE is still preparing for life without Bryan, who has not signed a new deal with the company yet. The idea is to get the most out of the superstar while the company can. The reunion with Kane may have been a way to connect dots sooner rather than later with The Miz, which could have been a main event match at WrestleMania 35.
"With questions about what Bryan will do when his contract expires later this year, WWE is apparently working to get as many "dream matches" out of him as possible before his potential exit," UPROXX.com reports.
Regardless of whether The Miz is competing in an MLB All-Star event, it is hard to believe WWE will keep him out of the Extreme Rules pay-per-view with a chance to continue to push one of the hottest feuds in the company today.
Bobby's Good, Bad and Ugly Extreme Rules 2019 Review
Here we are at WWE Extreme Rules 2019 in Philadelphia PA, an honorable Wrestling city with rich history and very passionate fans.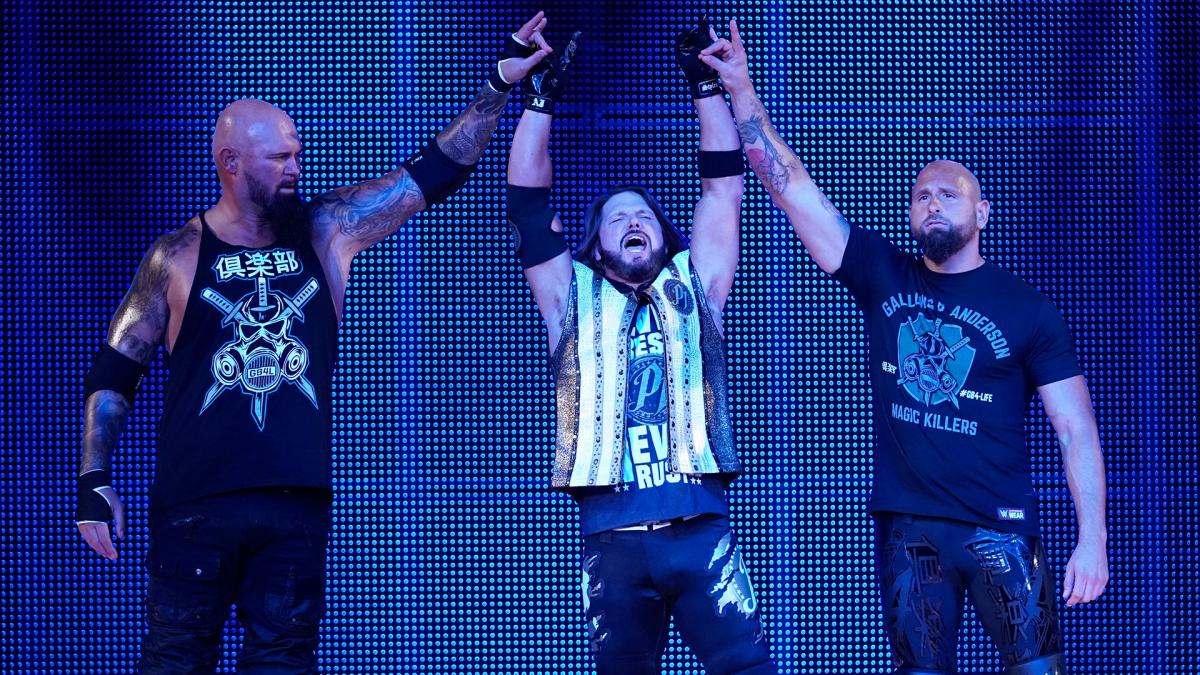 Here we are at WWE Extreme Rules 2019 in Philadelphia PA, an honorable Wrestling city with rich history and very passionate fans. 
We have a very important card tonight with a ton of possible title changes and a lot of potential big moments that can shake the foundation coming up before a major PPV at SummerSlam.  Heyman and Bischoff at the helm of Raw and SmackDown and all of the new things WWE is trying out as of late could make for huge events tonight on what could normally be called a worthless PPV.  Will we see success or will be have the fans crying foul after another let down?  Let's get down to ringside! 
GOOD
WWE Intercontinental Championship Title Match- Kickoff
Shinsuke Nakamura vs. Finn Balor (C)
Wow, there are going to be a lot of people upset if they aren't watching the Kickoff.  This is criminally insane to be a Kickoff Match.  Two of the best in WWE, period.  As expected we saw a ton of Good things here.  This had it all!  Strikes, high risk, and a ton of amazing quality Pro Wrestling.  Of course though WWE wasted screen-time on promos for the PPV we are already watching.  As usual when it comes to Balor/Nakamura anyone could take the victory.  Shinsuke hit a well placed "Kinshasa" for the win, and is your new WWE Intercontinental Champion.  Whatever this was it was Good, and I can't wait to see what is next!
WWE Cruiserweight Title Match- Kickoff
Drew Gulak (C) vs. Tony Nese
205 Live is consistently Good, and consistently overlooked.  They don't care though, it hasn't stopped them from clawing and fighting their hearts out every chance they are given.  Gulak was having a homecoming and of course got a hero's welcome.  This one was red hot, and had a sick energy the entire time.  This is one of the best Kickoff Shows I've ever seen and could and should be recognized as elite Professional Wrestling.  The unsung heroes put it all out there, with complete chaos and immense precision in all they do.  I cringed a little when they advertised the Shane match during this.  Back to the match though, nothing slowed them down, it was just all Good.  You never know what you will see with 205 Live.  Masterful match, again, either one could win, Gulak then got a rare moment and hit a Cyclone Crash for the victory, retaining the Cruiserweight Championship! 
No Holds Barred Match
The Undertaker & Roman Reigns vs. Shane McMahon & Drew McIntyre
Although it is always a great experience seeing the Undertaker I don't know many who are thrilled about this one.  McIntyre is in a position to have a torch passed on by the big man.  If he takes down Taker, that means he is in line for a major push.  Early on it was very enjoyable, everything was coming on strong.  McIntyre dominating, then Roman dominating, a great dosage of Undertaker.  Taker and McIntyre were more than substantial and great content as was Roman/McIntyre!  We saw some life in the Deadman.  He was going full steam without hesitation, it was amazing to watch!  As it looked over for Shane McMahon, Elias came out of nowhere with a well placed guitar for the save.  Roman dealing with Elias got kicked off the screen by McIntyre.  The numbers were the Undertaker's demise as Elias, Shane and McIntyre teamed up beating down the Deadman.  Shane put a nail in the coffin hitting Taker with a huge elbow off the top through the announce table.  Then for more carnage Shane hit a Coast to Coast with a garbage can, but Take would not stay down.  The Undertaker sat up, hit a choke-slam on Shane, then Elias.  McIntyre came in hot but was speared by Reigns.  Undertaker then his a match ending Tombstone for the victory.  This was surprisingly a very solid, and a very entertaining, hot match.  Huge opening, and very successful.          
Cesaro vs. Aleister Black
I can't wait for this one.  We have a winner here.  Watching Aleister Black come out, how soon can we get him vs McIntyre going?  Anyway, just wow here!  This is awesome!  The strikes, the variety and the energy were what WWE needs to be all the time.  We had constant, consistently great action.  Near falls and both guys showing true grit, Aleister Black slammed Cesaro with a perfectly executed Black Mass across the face for the well fought, victory.  This is and was what we need to see, well done WWE. 
WWE Smackdown Women's Title Handicap Match
Bayley (C) vs. Alexa Bliss & Nikki Cross
As expected we had a 1 sided double team on the Champ, nothing much to write home about but constant action.  Bliss and Cross just dismantled Bayley.  Of course a hero like Bayley doesn't give up and fought back taking it to both Bliss and Cross and started gaining momentum.  She got Cross and Bliss in a double submission but was bitten by Alexa Bilss to escape.  She then made the save helping Cross escape her hold.  After an ill timed Twisted Bliss Bayley got a break and got Cross down for a huge elbow drop for the win, retaining her SmackDown Women's Title!  Good showing by a ton of talent! 
Last Man Standing Match
Braun Strowman vs. Bobby Lashley
These guys are freaks of nature.  Pure athletic phenomena and mega powers.  Where's the beef?  Right here.  As expected this was brutal.  It went all over the place, which is always awesome to watch.  Lashley really looked solid in this match, completely malicious with every move.  Strowman didn't hold back at all either and the crowd was on fire for it!  Twisted metal and multiple collisions throughout the arena, this was one hell of a fight.  Strowman hit a devastating powerslam through a stage area and bursted out of the wall, as the Winner and the Last Man Standing.  Hell of a showing by two amazing athletes!  Still flying high in this one.     
WWE Smackdown Tag Team Triple Threat Title Match
Daniel Bryan & Rowan (C) vs. Big E & Xavier Woods vs. Heavy Machinery
Right off the bat, great call letting Bryan and Woods open.  Can't do it better than that.  Woods was just being destroyed by Rowan and Bryan but got a much needed tag to Otis who danced and kicked ass.  Otis is one entertaining big guy and didn't disappoint a loud Philly crowd.  Even Big E had issues with the big duo.  Everyone went crazy spilling to the outside, taking turns diving on to the pile of bodies, even both members of Heavy Machinery crashed in.  This was all over the place and could have been anyone's match.  New Day riding off the beast mode of Big E, slammed The New Daniel Bryan with an Up Up Down Down and are the 6 time Tag Team Champions!  New Day Rocks and this match rocked!
WWE United States Title Match
Ricochet (C) vs. AJ Styles
We don't deserve this match but I'm happy we got it. Those of you who don't like to give WWE the proper respect, and that is your right, don't realize this is the level that is incomparable.  The club got in their licks before the bell even rang which showed the clear lines of heel and face.  We saw precision and mastery of the craft, an actual clinic here.  Ricochet did some unreal moves and just surprises me more and more.  These are two tough guys and just put it all out there every single time.  It just doesn't get old, this is a fight forever type of deal.  All things must come to an end, AJ Styles hits an impressive Styles Clash off the second turnbuckle and with the help of Anderson and Gallows is your new WWE United States Champion.  This was a great match!  This was another level!  Standing ovation.    
Kevin Owens vs. Dolph Ziggler
Kevin Owens is simply blazing hot right now.  Ziggler needs this type of fued and a fire Owens possess' to make an impact.  K.O. isn't having any of that though, with a Stunner out of no-where, we had an equally quick 3 count for the win.  K.O. went on to drop some more knowledge on his opinions of the distaste of the roster and audience on the normal WWE experience.  K.O is awesome and his firebrand experience is gaining momentum and interest.  This will be Good and I can't wait to see more.  
WWE Title Match
Kofi Kingston (C) vs. Samoa Joe
Right from the start things didn't look good for Kofi Kingston.  Joe was precise, vicious and methodical.  He had an answer for every attempt the Champ had.  Joe was unforgiving and brutal to Kofi.  Anything can happen in the WWE and even with all of the cards stacked against the Champ Kofi Kingston shocked everyone and won retaining his title and surviving a severe one sided ass kicking.  Another Good one!  By the way, No Beast in the Bank in sight. 
Winner Take All Mixed Tag Team Match
Seth Rollins (C) & Becky Lynch (C) vs. Baron Corbin & Lacey Evans
When The Man comes around I'm watching.  Also Lacey Evans tonight, Wow!  This match with the winner take all is definitely interesting as so many things can happen here.  Not to mention, is Lesnar here?  So much uncertainty going in.  The tandem offense of Lynch and Rollins was Good stuff, and besides some of the early on misfires it rolled pretty smoothly.  Becky Lynch came out hot after Rollins took a ton of punishment and went nuts on Evans.  Lacey Evans is one tough lady.  This had some really Good stuff in it, and gave everyone a hell of a show.  Things looked lost for the Champs, but fought back hitting two huge moves off the ropes through tables onto their opponents.  Corbin still came back almost finishing Rollins off.  Lynch made the save but later was hit with an End of Days by Corbin.  Rollins then snapped on Corbin going crazy hitting him with everything he had.  Rollins wasn't satisfied with just winning hitting 3 Stomps for the victory!  Out comes Brock Lesnar.
WWE Universal Championship Match- Money In the Bank Cash In
Seth Rollins (C) vs. Brock Lesnar
Lesnar took complete control and dominated Rollins, cashing in the MITB.   F5, Lesnar Wins the Universal Championship!   
BAD
WWE Raw Tag Team Title Match
The Revival (C) vs. The Usos
As far as tag team matches go, this had so much potential going in to be a classic.  The problem is it also had potential to be boring.  We saw a lot of the same old stuff here that we always see, and if any logic exist, this would have been better on the Kickoff show.  Everyone is extremely talented but this just was flat.  Obviously it had some Good moments as guys at this level are bound to do, but nothing special.  Jimmy Uso got the hot tag and took out both members Tag Team Champs, but was Power-bombed by Wilder but came back again.  This was a toss-up, and still super slow and uncoordinated.  The Revival hit a well-timed Shatter Machine, to retain.  Honestly, it was safe, and slow, and the first of the night in the Bad column.  Too Bad.     
UGLY- No!
FINAL
Good- 12
Bad- 1
Ugly- 0
OVERALL- GOOD! Very Good!  This was an extremely successful night for the WWE Brands.  What a show, and a lot to talk about for the future.  This was a solid show almost flawless.  It was fun, and had a ton of variety.  If they can continue this, we have a lot to look forward to in coming weeks. 
Hell of a night for the WWE Universe.  We had ourselves a very satisfying event with a ton to talk about.  This was amazing, and with a lot coming up before a huge event like SummerSlam, I expect WWE programming to be jam packed, NXT included!  Until next time folks, hope you enjoyed!  See you next time only on thechairshot.com.
Andrew's G1 Climax 29 Ratings & Analysis: Night 3 A Block
A Block second matches! Do Okada and KENTA keep momentum? Do Tanahashi or Ibushi get on the score board?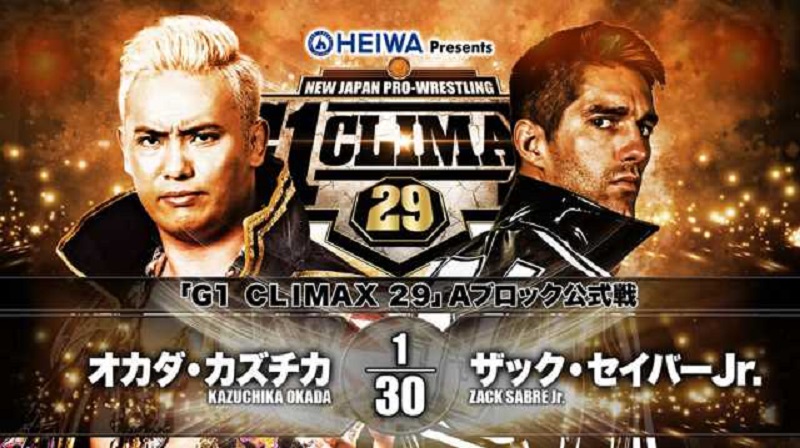 A Block second matches! Do Okada and KENTA keep momentum? Do Tanahashi or Ibushi get on the score board?
So we've got the irresistible force/immovable object match with Fale and Archer! Who is the dominant big man?
Plus there's of course the bigger names that have yet to get points, like, Ospreay, Tanahashi and Ibushi. It's early on, but still a few surprising early wrinkles.
Ratings:
Tomoaki Honma, Yuya Uemura & Hirooki Goto vs Yota Tsuji, Toa Henare & Juice Robinson: Toa Henare wins via Uranage @6:30 – **
Jeff Cobb & Ren Narita vs Jon Moxley & Shota Umino: Cobb wins via Tour of the Islands @4:55 – ** 1/4
Yujiro Takahashi, Chase Owens & Jay White vs YOSHI-HASHI, Tomohiro Ishii & Toru Yano: Yano wins via Brenda Roll Up @9:20 – ** 1/2
Yoshinobu Kanemaru, Minoru Suzuki & Taichi vs Tetsuya Naito, Shingo Takagi & BUSHI: Suzuki wins via Gotch Style Piledriver @8:35 – ***
Block A: Bad Luck Fale vs Lance Archer: Archer wins via EBD Claw Hold @10:10 – ***
Block A: SANADA vs Will Ospreay: Ospreay wins via Storm Breaker @17:10 – ****
Block A: Kazuchika Okada vs Zack Sabre Jr: Okada wins via Rainmaker @12:05 – **** 1/4
Block A: EVIL vs Kota Ibushi: EVIL wins via Everything is Evil @19:10 – *** 1/2
Block A: KENTA vs Hiroshi Tanahashi: KENTA wins via Go 2 Sleep @18:35 – *** 3/4
Analysis:
Basic undercard tag with not a ton going on with the competitors about to face each other in the next block night. The Young Lions started off hot trying to cut their teeth on one another, and then Uemura eats the pin as to protect everyone who's already established on the main roster.
This was quick, but Shota and Moxley have a little bit of tag team chemistry as the pulled off a Hart Attack, and generally looked to work well together. Moxley was relegated to taking out Narita and then getting tied up once Cobb took control of the match. Another very simple match, but not bad.
So White and Ishii had very good interactions, YOSHI took most of the beatings and Chase ate the pinfall. But generally speaking this was fun. It was also nice to see Yujiro since he's been M.I.A. due to injuries off and on the last few years. We need our Tokyo Pimp.
Naito and Taichi continued their feud through the better portion of this match. Taichi had Naito reeling at numerous moments but Naito eventually got enough space to start the LIJ tags. So the whole story of Suzuki-Gun versus LIJ, Naito versus Taichi, just a lot of stories continued to grow here. Nice story telling.
Lots of power moves and both men trying to position themselves as the Alpha. Fale had an early advantage especially thanks to Jado and Marty Asami not feeling like tossing out DQs like candy. Both men had a few close calls with signatures, but after countering the Bad Luck Fall Archer hits a Pounce and builds his momentum. A chokeslam and Everybody Dies Claw later, Archer gets his second win.
Well now, this went back and forth quite a bit. SANADA proved his athleticism, Ospreay proved that he can hang with heavyweights and it was close the whole time. The only really awful spot was Ospreay slipping out of the Paradise Lock. There's a gimmick there, and we don't need the allure of it to be cheapened for a dumb flip spot. Aside from that worthless moment, the match was really wrestled well and SANADA had a few attempts at victory. SANADA's constant desire to use the Moonsault still proves to be his downfall. He really needs a new move.
Okada has the amazing ability to wrestler his opponent's style of match. Sabre stretched him and tried to break him, but Okada fended off every attempt. We saw numerous counters, submissions and great wrestling. Okada's Rolling Rainmaker to set up the traditional Rainmaker is always a fun transition. Awesome match.
Well I guess this was the palate cleanser before the main event. This match was slow, plodding and EVIL did the worst Scorpion Deathlock I've ever seen. And I mean worse that 50+ year old Sting when he'd basically fall over. Like it was a Scorpion Hot Garbage Lock. But once Ibushi hit his second life bar, the match picked up a little, but it wasn't close to a great match. It was fine, but a major step down from the previous two matches.
This main event told a solid story of KENTA proving himself against the Ace and stepping into the place of Katsuyori Shibata. The match was deliberately paced but there were some noticeable hiccups. A match that basically took about a decade to happen because of how NOAH and NJPW were run, lived up to a first time meeting. If we saw this match before KENTA left for the WWE in 2014, I feel it would've been much harder hitting and more of a classic puroresu match. This wasn't bad by any regard, but it was carried by the story and hampered a little by the fact that both men are older and adjusting to injuries.
Overall Score: 7.5/10
The block matches were on average a little better than the first Block A night, but the energy felt down a little. Undercard served it's purpose well and all the matches that were expected to be bangers, delivered fairly well on the expectation. KENTA with the hot start is a little concerning for me though. Historically, freelancers have good showings but don't win the tournament.
Judging from early positioning it feels like either Okada or Goto are being positioned for the win, but with all the new faces…this is definitely harder to call. Adds to the fun, doesn't it?
Block A Standings:
Kazuchika Okada: 2-0 (4 Points)
Lance Archer: 2-0 (4 Points)
KENTA: 2-0 (4 Points)
SANADA: 1-1 (2 Points)
EVIL: 1-1 (2 Points)
Will Ospreay: 1-1 (2 Points)
Bad Luck Fale: 1-1 (2 Points)
Zack Sabre Jr: 0-2 (2 Points)
Hiroshi Tanahashi: 0-2 (0 Points)
Kota Ibushi: 0-2 (0 Points)