Drew McIntyre and the Rush to Main Event Glory in WWE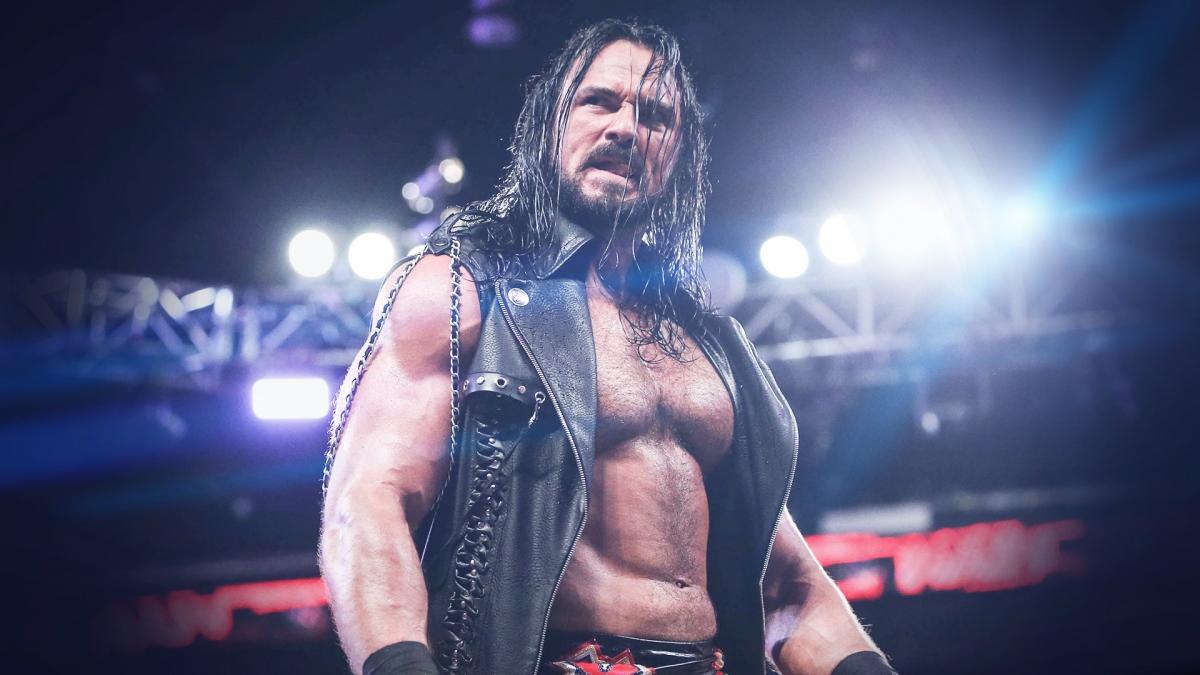 Drew McIntyre is believed to be the next big thing in WWE. The man formerly known as The Chosen One is in top form, he's on his game and he's truly a star. As the rise of Roman Reigns seems to have somewhat stalled, many fans are looking to the next man up and they feel McIntyre is that man.
But of course Drew is currently busy as the muscle for Dolph Ziggler on Monday Night Raw. The pairing seems perfect, especially in light of Dolph's obvious tribute to Shawn Michaels and the comparisons of McIntyre to Diesel. Drew and Dolph look great together and their partnership is working out just fine. At this point, there's just no need to rush Drew McIntyre.
Drew's return was welcomed by those that remember him from his first WWE run and by those that followed him outside of WWE. For the former, seeing Drew return means seeing a renewed opportunity at realizing his main event dreams.
For the latter, watching Drew's growth in the business is the real story. McIntyre always had potential but it took a career away from WWE to fully realize that potential. Drew has truly learned his craft and matured beyond what anyone likely expected. Drew McIntyre indeed looks ready for the next step.
His spot with Ziggler is perfect for him, mainly because Drew has a prime opponent ready when the time comes to split up. McIntyre versus Ziggler should be a great feud, as both men are known for delivering top notch performances in the ring. They would certainly set out to give their best every time the bell rang.
Indeed the clock seems to be ticking for this team. While they've shown no signs of having drama on TV thus far, fans know that Drew and Dolph will eventually have a falling out. It seems inevitable. There's just so much ego between them and that much ego can only be contained for so long. The day will likely come when it consumes them and then it will all be over. But how long before that happens?
The most important issue with dissolving this partnership is timing. The timing has to be right and both men have to be ready. Dolph Ziggler is the newly crowned Intercontinental champion and he is set to defend his title against Seth Rollins at Extreme Rules on July 15. Drew McIntyre only recently came face to face with Reigns on Raw for the first time. Both men are heading in different directions while still having each other's back.
Drew has made no statements regarding an interest in Dolph's championship and Ziggler has not really taken advantage of McIntyre's help in any way. They have no heat between them but when the time is right, the heat can instantly boil over. All it takes is one sideways glance or one misspoken word in an awkward promo. When that moment comes, the feud will explode.
But if WWE were to pull the trigger too soon, it could all fall apart. It's already as though McIntyre is back because the company wanted him back, not necessarily because he's filling a hole. WWE was moving along just fine without him. However even though it seems like the company tends to book guys without any real plan, that simply shouldn't be true of Drew McIntyre.
There's just so much to work with when it comes to him. Drew has the back-story of The Chosen One at his disposal. He even has his past with the 3MB to play off of. His run outside of WWE can be openly talked about, as the company has shown no fear of mentioning other wrestling promotions on the air. McIntyre's story is there and ready to be told.
There also must be a certain level of faith in Drew McIntyre when it comes to the main event scene. He proved his worth before and has earned the right to prove it again. WWE knows the kind of man Drew is. WWE also knows the kind of draw he can potentially be. What better man to challenge Roman Reigns' position of power and perhaps even unseat him from that position?
But therein lays the problem. If WWE moves too quickly with Drew McIntyre, then it could backfire. Fans love Drew right now but how long before they turn on him because of a sudden elevation with no real reasoning behind it? The same thing happened to Roman. What makes Drew any different?
Then there's the fact that while McIntyre has some great visibility thanks to his partner, Ziggler is also benefiting from the arrangement. Dolph doesn't need to cut long promos anymore if there's no need to. He doesn't need to worry about defending his current spot in the company or constantly reminding everyone of just how good he is. Now he can get back to wrestling and prove it.
Dolph Ziggler is indeed one of the best in WWE. He's arguably the best in WWE and he only seems to get better. He never takes a night off. He has great matches with a variety of different opponents and he always shows up ready to show off. In a different world, Dolph Ziggler is the man that WWE builds around instead of building on.
But why can't that happen now? Who's to say that this run with Drew McIntyre won't lead to bigger and better things for Ziggler? Everyone knows that Drew will emerge as a main event threat. But how many know that Dolph will do the same? Is it possible that WWE can establish two guys with two footholds on weekly TV?
Why not use Dolph Ziggler versus Seth Rollins as the stepping stone to a future Universal Championship rivalry between the two? Fans would surely be accepting of that. What if McIntyre ended up with the Intercontinental tile and defended it in a high profile program against Roman Reigns? Why can't any combination of the four succeed?
The truth is that WWE has options with Drew McIntyre. He's only just beginning and he deserves the chance to construct his reputation in the company. It will all happen in time. McIntyre is a main event star and he will prove that once again. Fans know that. WWE surely knows it as well.
Who Wins The Daniel Bryan vs. Brock Lesnar Match At WWE Survivor Series?
Can Daniel Bryan actually get the win over Brock Lesnar?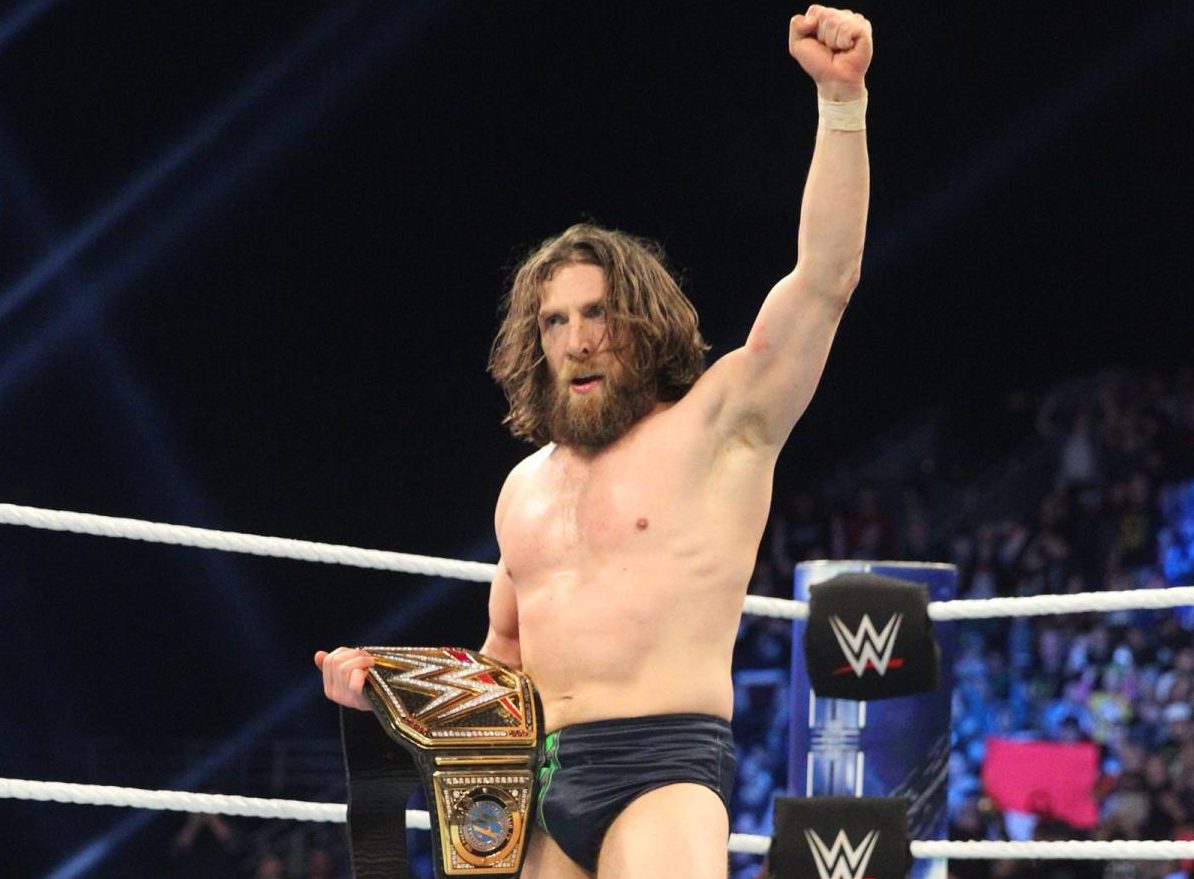 Daniel Bryan is on his way to the biggest war of his WWE career when he faces Brock Lesnar at Survivor Series on November 18. Bryan recently turned heel on SmackDown Live, where he defeated AJ Styles for the WWE Championship and now fans are speculating as to what will happen next.
But what does happen next? No one expected Daniel to turn, at least not in that fashion. He and Styles had chemistry and that chemistry could have led to a rivalry between the two. Daniel and AJ had plenty of stories left to tell and perhaps they will do just that. However, to make such a sudden departure from Bryan's character and then thrust him into the ring with Lesnar seems like somewhat of a desperate move.
Is that really the case? Maybe it's true that WWE didn't want to book Styles to lose yet again to Lesnar. But couldn't the match have ended with a Lesnar disqualification or perhaps even a double count-out? That finish would have protected AJ while keeping Brock looking strong as well.
But changing direction just one week after Styles celebrated one year as WWE champion is a curious move indeed. AJ was showing no real fatigue as WWE champion. He still looks sharp in the ring and he's always on his game. Perhaps the company felt that AJ had beaten everyone he was supposed to beat and now the time was right to do something different. If that's the case, then what better man to wear the title than Daniel Bryan?
From a pro wrestling standpoint, it was a great move. Daniel can work with anyone and can get anyone over. He's so versatile that he can step into the ring against cruiserweights, heavyweights and super heavyweights. To Daniel Bryan, each match is another opportunity to tell a story and as a professional, he surely feels he can tell a story with anyone. That has to include Brock Lesnar.
This is the dream match that WWE fans wanted when Bryan was red-hot in 2014. He was so energetic, so full of life and so intense in the ring that he seemed like a great fit for Lesnar. Of all the men that had faced Brock to that point, Bryan would perhaps give him his greatest test because he was so different. 
Daniel's top speed is faster than the fastest of his peers. Bryan is able to flip the switch and go flying around the ring whenever he needs to and when he does, controlled chaos ensues. It may appear as though he could fall apart at any moment. But the fact is, all of his movements are organized and none of them are wasted.
But Daniel is not just charismatic and frenzied between the ropes, he also happens to be highly skilled as well. Bryan can match anyone one the roster move for move and that is a major plus for him as a trusted in-ring talent. The company knows what it has with Daniel Bryan and that's precisely why he's the WWE champion right now. He's trusted to deliver and he does that every night.
So no, Brock Lesnar has never faced anyone quite like Daniel Bryan before. Yes, most fans likely believe Daniel doesn't stand a chance against The Beast Incarnate. That opinion does pose a very interesting question however and one that many fans are currently debating online. Who goes over in this match?
Assuming Brock continues on his seek and destroy mission, then fans can expect to see Daniel flat on his back at the end of their match at Survivor Series. Lesnar just doesn't lose all that often. He wins so much in fact that he's usually the favorite going into every match he works. Why would that change because he's facing Daniel Bryan?
But the fact is Daniel just turned heel, which means he has a sudden burst of momentum. The new WWE Championship around his waist is an extra boost as well of course, which means he has a chance against Lesnar. This cannot be and shouldn't be, a squash match. This is a tale of WWE's two top champions going to war in the middle of the ring. If it ends in five minutes or less due to "Brock smash," then what was the point?
However it's actually Bryan's heel turn that is part of the issue here. If Daniel had won the title cleanly from AJ and headed into November 18 as a babyface, then there would be no problem. Brock could win or even lose and the outcome would likely not affect Bryan either way. He would go back to the blue brand with bragging rights because he either outlasted Brock to get the win, or he went the distance and was still on his feet.
But now that Bryan is a heel, everything is different. What good comes from Brock Lesnar, who is also a heel, destroying the new heel champion that is now directly in the spotlight? Daniel does indeed have momentum and he can become the most hated Superstar on SmackDown Live. But if he takes a beating from the beginning, then how could anyone take him seriously?
By the same token, if Daniel were to defeat Lesnar, then WWE's primary main event draw goes down to a man much smaller than him. Is it possible that Vince McMahon, or anyone around him, would actually consider allowing that to happen? It's not a question of whether or not Daniel should go over. It's a matter of WWE's past history of booking Brock Lesnar as the most unstoppable force on the roster. 
No matter what happens, the truth is that Daniel Bryan is back on top and so is Brock Lesnar. Perhaps this is just a throwaway match, with no lasting implications for either man. Or maybe there's more going on than fans know about. WWE seems intent on keeping the audience guessing. For the majority of pro wrestling fans, that is definitely a good thing.




Will Sunday's champion vs champion clash mean anything? Let us know on social media @theCHAIRSHOTcom and always remember to use the hashtag #UseYourHead!
The Good, Bad and Ugly: WWE NXT Takeover War Games 2018 Post-Show
Do you agree with Bobby on the show?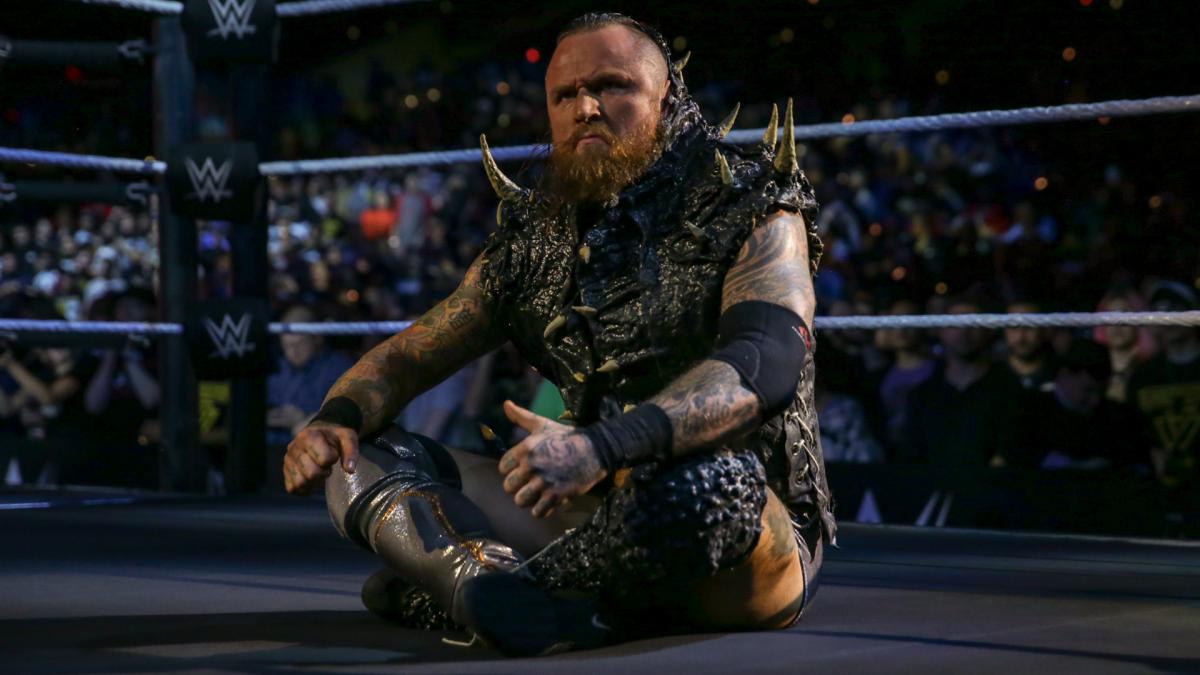 Bobby Fernandes checks in with his Good, Bad, and Ugly review of WWE NXT Takeover War Games!
NXT Takeover WarGames II in Los Angeles California has a lot Good, in fact was a clean sweep in my Pre-show article.  However did it deliver?
THE GOOD
Matt Riddle vs. Kassius Ohno
The "King of Bros" knocked out a tough, reputable guy.  Kassius Ohno just put him over more than he already which was a feat in itself.  I am greatly hoping we see some Lars Sullivan vs Riddle in the future.  We won't be seeing a KO there.  All in all Good way to get the crowd going to start the show and not interfere with the pace and plans already made.
NXT Women's Championship 2-Out-Of-3 Falls Match
Shayna Baszler (c) vs. Kairi Sane
The match at Evolution was fantastic.  Although I don't see much bad in any of their respective work.  I love that they are going out early.  I knew this was going to be good, and it meant that the rest of the card would have to deliver after these two were done.  Fireworks from the beginning, The Pirate Princess went ape shit!  Strikes, flying around, and pulling out all the stops, the crowd showed their appreciation.
It was a bit ruined by the outside interference and a cheap first fall for Baszler.  However I do love when the wrestlers play their roles well and Shayna Baszler and her crew are pure heels.  I loved the single leg Boston Crab and the sick stomp from Baszler.  She is brutal.  So many submissions, and torture.  She is just such a bad guy (girl).  This was just so physical the whole time.  So many high risk!  I loved watching this.  Even the action on the outside was fun to watch!  They with a blink of an eye, looking like it was over Shayna Baszler escapes with the victory and retains the NXT Women's Championship!  Wow!  One hell of a match!
Aleister Black vs. Johnny Gargano
Johnny Wrestling is a hell of an athlete, and puts it all out there.  Aleister Black's future is sky's the limit, so unquestionably this match had the makings of gold.  Black's kicks are insane and overall they beat the living hell out of each other.  I loved the technical wrestling effort from Gargano it brought some heavy contrast to an otherwise strike heavy fight.  Bump after bump, move after move they just kept outdoing themselves and the crowd eating it up!  Two Black Masses, Aleister Black Wins!  I really think once Aleister Black goes to the WWE Roster we will see some huge things for him, he is in a position to be like a new Undertaker type character and the talent around him can definitely benefit from him being there! Great match!




NXT Championship Match
Tommaso Ciampa (c) vs. Velveteen Dream
You are not dreaming, the Velveteen Dream is OVA!  This match has the It Factor, with both competitors bringing top notch talent.  A real and true championship match was had.  The disrespect, and taunting from both sides, and the constant reactions were good.  They told the right story.  The pace was perfect, letting things click and sink in.  As always we heard legit gasp from the crowd, and we were pulled in.
I enjoyed the Hollywood Hulk Hogan markouts by Dream as well.  We saw a lot, and this most certainly delivered as a Championship Match, which requires a certain level.  All of the close falls, and false hopes were spot on and not a dull moment in the match. Sick DDT Between the double ring, Tommaso Ciampa retains!
War Games Match
Ricochet, Pete Dunne & The War Raiders vs. Undisputed Era
Holy Damn!  This was a crazy match!  Undisputed Era knows this battleground already and somehow survived the First time.  Now they will have to beat even better talent, even more brutal opponents.  A guy that defies gravity, a true brut and a couple of Vikings.  The odds are against them big time.  This didn't mean a thing however as The Undisputed Era are just about as good as it gets.  The highest of levels on NXT.  Part of me really hopes they stay in NXT so that WWE cannot even try to ruin them.
Ricochet and Adam Cole started off proper.  Again highest calibers of talent.  The pace was steady, and we saw some big moves.  Adam Cole wore his opponent out, and kept him grounded.  Hansen brought the house down and went ballistic defying what a big guy can do.  This was far from boring.  Roderick Strong is just incredible.  Undisputed seemed to be in full control.  The Rowe Powerbomb Powerslam was unbelievable, I could have watched that all day.  This changed everything for a bit resulting in a complete beatdown on Adam Cole.
Things change again, Bobby Fish with a true heel move locks Pete Dunne in the cage and brings chairs into the match, destroying everyone in the ring.  Once Pete Dunne got free, the match blew up.  Complete Chaos, Wargames set off!  Back and forth no one really was ahead, then out of nowhere, a giant suplex-powerbomb was like a reset button knocking everyone out, except Ricochet.  He decides to  freakshow out and double backflip onto the pile leading to an epic standoff with straight fighting, more highspots and finish worthy exchanges.  WarRaiders, Ricochet and Pete Dunne Win!
THE BAD and THE UGLY – N/A (Get outta here!)
Pretty awesome event overall!  Great surprises, big spots, and clean action!  What a night!  Survivor Series and WWE's Main Roster has their work cut out for them, however it's hard to tell if the big guys even care.  I don't think so or else the quality would be higher.  NXT is just special and it doesn't look like that is changing anytime soon!  Thank you for watching, reading and supporting this awesome community!  Please comment and share!
Do you agree with Bobby's assessment of WWE NXT Takeover War Games?
Let us know on social media @theCHAIRSHOTcom and always remember to use the hashtag #UseYourHead!