EA's Weekly RAW YouTube Report (7/9/18)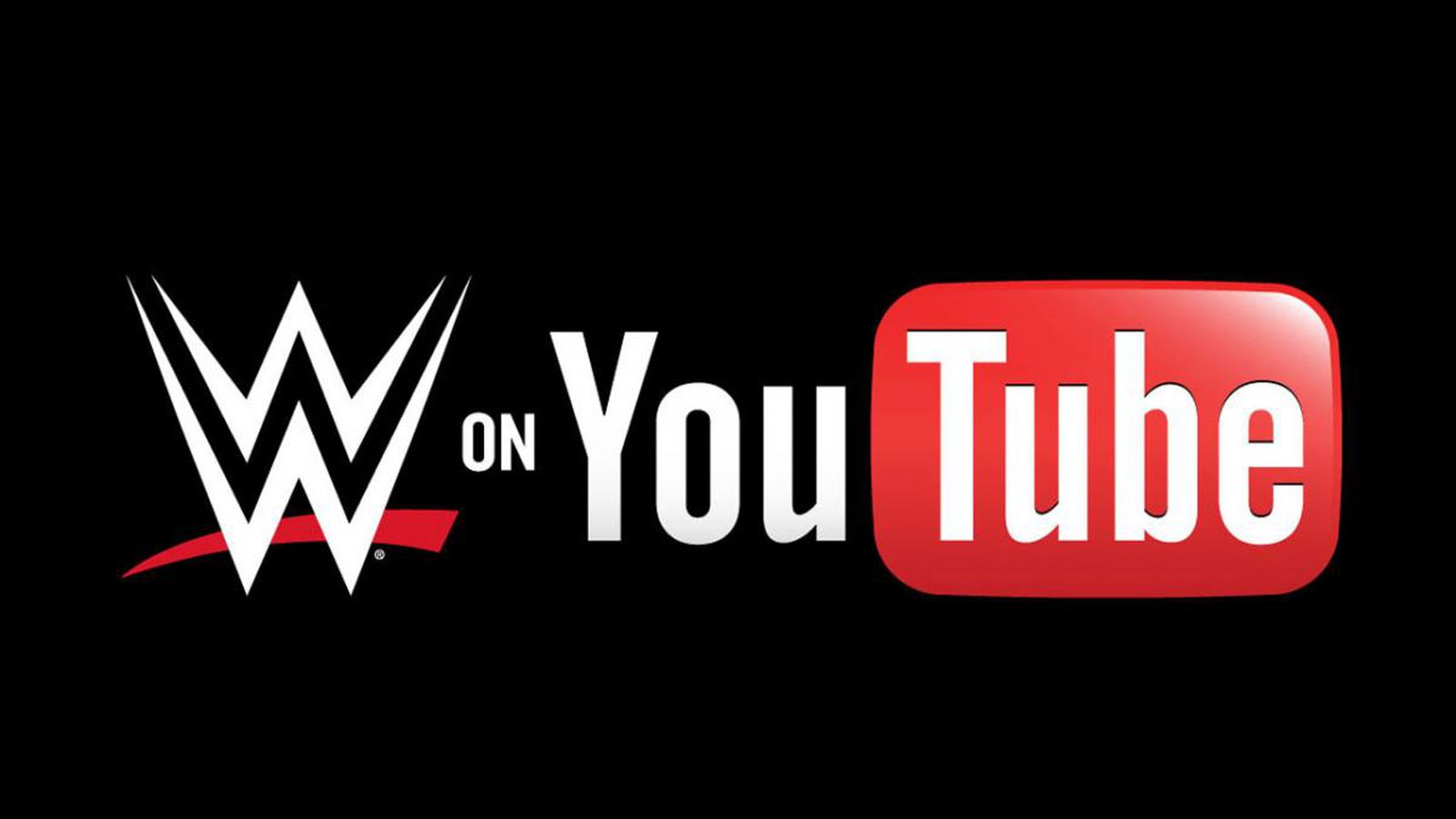 As we all know, social media and other outlets have become a huge means of drawing in interaction and viewers for WWE. Most people will point to television ratings like they did during the Monday Night Wars in the late 1990's, however that can be skewed with so many various means of watching today that do not include cable television.
As you've become accustomed to, here is this week's RAW YouTube Report (2:30 PM EST, 7/11/18):
Roman Reigns and Bobby Lashley brawl – 2.3 million views
Seth Rollins vs. Drew McIntyre – 965k views
Nia Jax & Natalya vs. Alexa Bliss & Mickie James – 619k views
Drew McIntyre challenges Seth Rollins – 501k views
Finn Balor & Bobby Roode vs. Baron Corbin & Elias – 392k views
Kevin Owens hides from Braun Strowman in Kurt Angle's office – 391k views
Bobby Lashley confronts Roman Reigns backstage – 362k views
This is the final week of Ronda Rousey's suspension from RAW and the last opportunity for someone to (possibly) take the number one spot with ease. If you saw RAW this week, there's no denying that the big brawl between Roman Reigns and Bobby Lashley was the best segment of the night (and the best in weeks if you ask me), so there's no surprise that it comes in at the top spot with 2.3 million views. I saw some suggestions that perhaps this segment would pull in the 4-5 million range, but based off of the numbers lately, I didn't see that as possible. There's only one person I've seen draw those kind of digits and as I said, she's "suspended". The lead-up to Reigns and Lashley's melee also comes in at the seventh position.
'The KingSlayer' comes in twice on our top seven, occupying the second and fourth spots as his rivalry against Intercontinental Champion Dolph Ziggler and Drew McIntyre continues. It has seemed like Rollins has lost some momentum since losing the championship, but it's tough to say how much is really on him, as ratings on cable and YouTube views have all been pretty down over the past month.
The rest of our list falls kind of in the "there was nothing better category", dropping numbers all between the 400-600k range (roughly). Number three sees Alexa Bliss take on her Extreme Rules challenger via tag team action, posting the usual numbers for the RAW Women's Champion when Ronda Rousey isn't involved. Another tag match slides in at number five with Finn Balor and Bobby Roode pairing up against Baron Corbin and Elias. Balor has taken a huge hit in YouTube views lately and I think it shows that he's not quite the draw some people might think. Clearly, working with Corbin has done him no favors in what's been a bit of a "filler feud", however people that can draw well are able to do it with just about anybody else.
Lastly, one of the most entertaining pieces of business on RAW in some time comes in at number six as Kevin Owens continues trying to keep himself away from Braun Strowman as if they're Tom & Jerry. These two did great last week, but this week they didn't have much going on outside of some banter backstage. Still, on a week where again, there just wasn't much else, it's good enough to make our list.
Continue following TheChairshot for all the latest skull smashing opinion, news, reviews and so much more! @theCHAIRSHOTcom on Twitter
Always #UseYourHead
---
Always Use Your Head and visit the official Pro Wrestling Tees store for The Chairshot All t-shirt proceeds help support the advancement of your favorite hard-hitting wrestling website, The Chairshot!

---
WWE News: Four More Names For The Mae Young Classic Revealed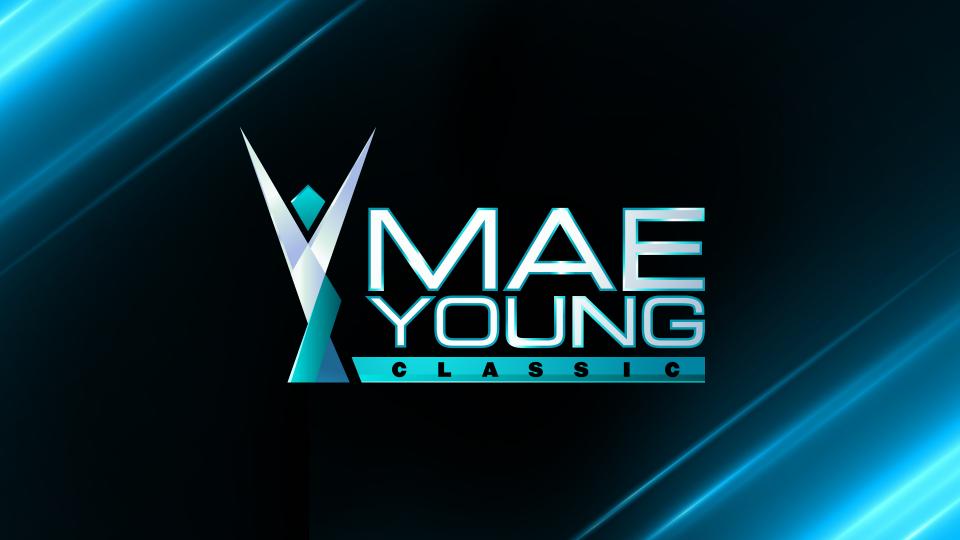 With the tapings for the next Mae Young Classic set to begin exactly three weeks from today (August 8th and 9th) at Full Sail University, the bracket for second all-female tournament is slowly starting to fill out. We've already seen Io Shirai, Kacy Catanzaro, Rhea Ripley, Jimmy and Nicole Matthews confirmed (find that here), as well as the returning former Divas Champion Kaitlyn (see that story here) and today WWE has announced four more names.
Joining this year's field will be recent WWE signee Deonna Purrazzo, plus NXT Superstars Jessie (Jessica Elaban), Reina Gonzalez and Tegan Nox (formerly known as Nixon Newell). Purrazzo, who signed with WWE in late-May (check that out here), started her journey with the company this week at the Performance Center in Orlando (read about that here). She will join Jessie as another first-timer in the tournament, meanwhile Reina Gonzalez and Tegan Nox will both be entering for the second time (Tegan had to be replaced for the inaugural Mae Young Classic by Miranda Salinas after suffering a torn ACL).
Here is WWE's official announcement:
Tegan Nox, Deonna Purrazzo, Jessica Elaban and Reina González confirmed for Mae Young Classic 2018
Four new competitors have been revealed for this year's Mae Young Classic, and they include some of the brightest prospects from the WWE Performance Center, as well as one of the PC's newest signees.
Making her long-awaited WWE Network debut will be Tegan Nox, from Welsh Valleys, South Wales. Nicknamed "The Girl with The Shiniest Wizard," the 23-year-old Nox signed with WWE last summer after spending several years wowing audiences throughout the United Kingdom and beyond. Weeks after arriving at the WWE PC, however, Nox tore her ACL in practice, which put her on the shelf for 10 months and prevented her from competing in the inaugural Mae Young Classic. After a lengthy rehabilitation, Nox finally debuted at an NXT Live Event earlier this year and hasn't looked back. Will the ever-exciting Nox — who is known for her daredevil maneuvers inside the ring, as well as her devastating Shining Wizard knee strike — make up for lost time in this year's tournament?
As originally announced by Sporting News, new signee Deonna Purrazzo, who reported for training this week at the WWE PC, will also compete in this year's 32-woman tournament. Going by the moniker of "Virtuosa" on the independent scene, the 24-year-old Purrazzo is widely hailed for her highly technical in-ring style. Making her pro debut in 2013, Purrazzo has wrestled throughout the United States, as well as in Japan, England, Puerto Rico and Canada, and she is known for finishing off opponents with her favorite hold, the Fujiwara Armbar.
Also vying for the 2018 the Mae Young Classic trophy is former collegiate volleyball player and NXT rookie Jessica Elaban. Standing 5-foot-10, the rangy Elaban has been pegged as an up-and-comer to watch since joining the WWE PC last May. An athlete her entire life, Elaban also excelled at soccer, basketball, track and dance before setting her sights on the squared circle. Having spent the past year learning under the WWE PC's world-class coaching staff, Elaban looks to prove that she can hang with the world's best female wrestlers, despite being a relative newcomer to the ring.
Returning to the Mae Young Classic is hard-hitting powerhouse Reina González, a second-generation wrestler from Texas. The 6-foot-tall daughter of Ricky "Desperado" González, Reina played basketball at Sam Houston State University before following in her father's footsteps. She joined the WWE Performance Center in October 2016 and participated in the inaugural Mae Young Classic last summer, where she battled Nicole Savoy in the First Round. Though she came up short in that outing, González was praised by WWE Hall of Famer Jim Ross for her rugged aggression.
Today's announcement comes on the heels of several huge Mae Young Classic competitor reveals last week, including former Divas Champion Kaitlyn, Japanese sensation and new WWE signee Io Shirai, former "American Ninja Warrior" competitor Kacy Catanzaro and more.
Continue following TheChairshot for all the latest skull smashing opinion, news, reviews and so much more! @theCHAIRSHOTcom on Twitter
Always #UseYourHead
---
Always Use Your Head and visit the official Pro Wrestling Tees store for The Chairshot All t-shirt proceeds help support the advancement of your favorite hard-hitting wrestling website, The Chairshot!

---
Press Release: Lucha Underground's Mariposa On Latest WPW Weekly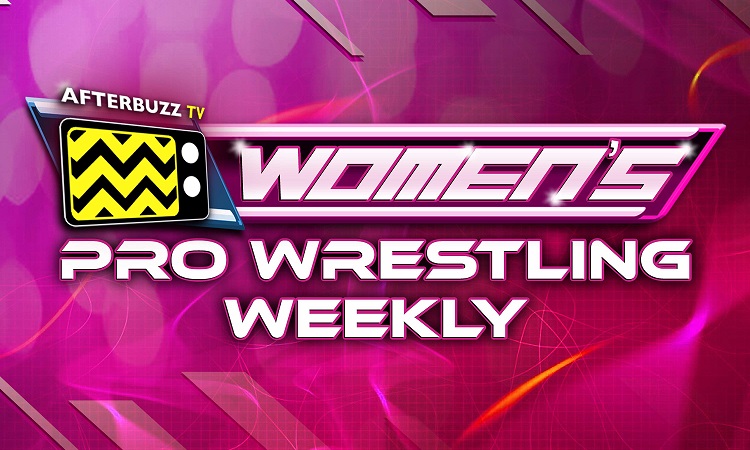 The Chairshot was sent the following press release for the newest episode of Women's Pro Wrestling Weekly, featuring Melissa Deadrich, also known as Lucha Underground's Mariposa:
LUCHA UNDERGROUND WRESTLER MARIPOSA AKA MELISSA DEADRICH,  IS THE SPECIAL GUEST ON WOMEN'S WRESTLING WEEKLY AND TALKS ABOUT WHAT SEPARATES LUCHA UNDERGROUND FROM ALL OTHER PROMOTIONS AND ABOUT HER BEING MARIPOSA
FOR IMMEDIATE RELEASE
WPW Weekly Hosts, TK Trinidad,  Evan T Mack and Sarah The Rebel  Break Down Women Wrestling News For The Week
PRESS RELEASE- Los Angeles
Melissa Talks About Mariposa came about: So, basically…when I first met with Lucha Underground, they had already had in mind that there was going to be I think 5 or 7 Tribes. And each Tribe was going to be "The Snake Tribe" and the This Tribe and That Tribe, and two of the Tribe Leaders were female…and they did actually open the door to give me an option whether do I want to go this direction, or do I want to go that direction? So I ended up choosing The Moth Tribe…My personality and my wrestling style fit what they needed for the character specifically. So it was a character that they had already came [sic] up with, they just needed somebody to fill the role.
Melissa Talks About Who She Would Like To Wrestle: You know who I've always wanted to wrestle but she's retired now, [in WWE/Smackdown] is I've always wanted to have a singles match with Lioness Asuka. Yeah, I'm going back like a long time — I got to tag with her in Arsion when I was in Japan in 2002. That would have been my dream match, to have a singles with her.
Melissa Talks About Why She Wants To Go WWE as Staff And Not Talent: I've learned about myself over the years, and I really, really enjoy helping people and I've really gotten to get a lot of experience working behind the scenes, and I just feel like I'd be more valuable to the company doing that. Especially being female wrestler with my experience I would be able to focus on helping the girls. If they ever needed or wanted guidance, I would love to be that person for them.
(If she goes, she could get that dream match with Asuka!)
Melissa Talks About Whether She Will Go Back To Impact: No…and, uh, not interested…the drama and politics wasn't fun at the time. But, I mean, who I am to say that now? I mean, they have a completely new staff, times have definitely changed. New ownership and everything, so really me saying that kinda has no credibility now…but, no, I still don't wanna go back (laughs)…Not for any negative reasons, I'm happy where I'm at right now.
Melissa Talks About Who She Like To Watch Wrestle: Definitely Io [Shirai] now, even though Io hasn't really personally announced that she is going to WWE, but she did announce that she's leaving Stardom…and then of course there are The Rivers…but if and when Io goes to the WWE and debuts, I mean, she's amazing. I mean, they were amazing when they came to Lucha Underground. They're gonna be so amazing in WWE.
This may sound like a little biased because she's one of my best friends, but Taya [Valkyrie]. I love watching her wrestle, I mean who doesn't? She's so entertaining! I love watching her, and I think she's gonna really blow up even more than she already is now.
Melissa Gives Us Spoilers For Season 4 of Lucha Underground: It's just crazy, ridiculous…It's definitely as crazy as it looks [in the trailer]. I don't have any specifics on when we will be filming again…it does appear that Mariposa will be coming back…
Melissa Talks About What Separates Lucha Underground From Other Promotions: First of all, Lucha Underground is not a "wrestling company." It's a TV show and it's treated like a television show. For example, WWE, there's no Seasons when it comes to WWE. And with Lucha Underground, it's a television show — we film seasons, and then everybody's off and back to working other jobs and taking other gigs. So, first of all, it's a television show — it's treated like a TV show in the aspect of not just the unique storylines but, I mean, we have characters! We have dragons and witches and people are "immortal" and hell, I mean on Season 2 when I debuted I "killed" five people! So, it's an exaggerated TV show with Lucha Libre being almost kind of like the supporting character of the show, if you will. And that's how it's really separated out.
And another thing that makes it stand out if you go to a live event, which I absolutely love, is the experience doesn't start once the show starts. The experience starts from outside…when you're coming to a taping, it's in an older building, it's kind of dirty (laughs) — it's got a real underground feel as you're walking in, and when you're in The Temple, just down to the little details and the lighting, really really brings in that different experience than what you would have at a normal wrestling show.
Melissa Talks About Her Favorite Character: I would say Raisha Saeed was my favorite and not favorite. Not Favorite because, the mask HOT and it was impossible to breathe in that thing. But, my Favorite because there were a lot of times where I was on TV and all I had to do was manage.  And I'll be honest I'd be up there and I was like 'Yeah, I'm standing here and this is payday, I don't have to do anything!"
Melissa Talks About Her Top Five Wrestlers She Would Love to Wrestle Again: One of my favorite matches that was just absolute FUN was in Shimmer, I had a match with Thunder Kitty. And it was just fun! First of all, everyone was just really excited about it, so we didn't even touch each other, we didn't even lock up for a good few minutes at the beginning of the match and the fans were already on their feet and they were like really excited!
Get it all on this week's brand new episode of AfterBuzz TV's WPW Weekly. Two words for you…DOWNLOAD IT!
---
Always Use Your Head and visit the official Pro Wrestling Tees store for The Chairshot All t-shirt proceeds help support the advancement of your favorite hard-hitting wrestling website, The Chairshot!

---
WWE News: Latest On Kane's Injury, Status Moving Forward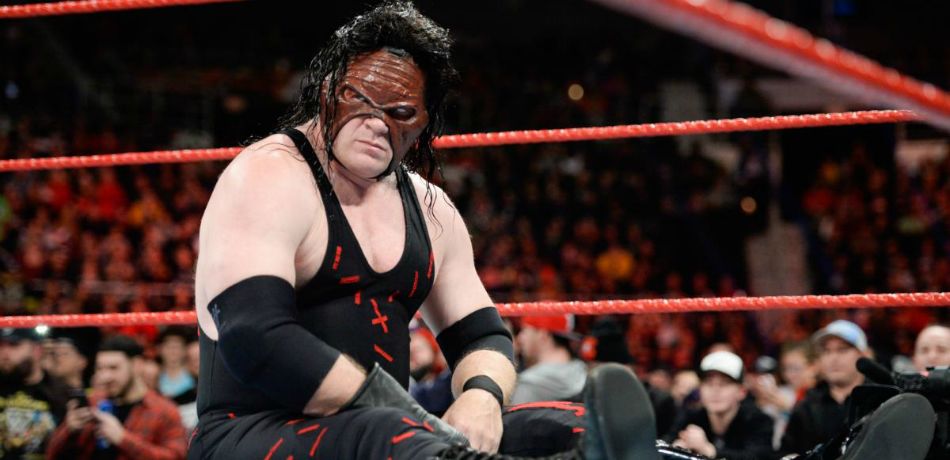 Sunday at WWE's Extreme Rules, the scheduled SmackDown Tag Team Championship match in which Team Hell No was to challenge The Bludgeon Brothers, did not quite go as fans or even the WWE had expected.
The Team Hell No reunion went awry as an angle was run earlier in the show where The Bludgeon Brothers ambushed Kane and Daniel Bryan backstage, leaving 'The Devil's Favorite Demon' laying. Bryan would go on to compete the majority of the match on his own before Kane made his way to the ring sporting a walking boot, but the damage had already been done and The Bludgeon Brothers retained.
WWE later reported that Kane had suffered a broken ankle and while the severity of the injury was exaggerated, PWInsider later confirmed that he was in fact injured and that was the reason for the backstage attack (read that here). Some more details have now come out regarding the former WWE Champion's status, as PWInsider has added that Kane injured the achilles tendon in his left foot on the final episode of SmackDown Live going into Extreme Rules, but the severity of the ailment is not known.
Of course, Kane is still in the midst of his bid for Mayor of Knox County, Tennessee and at this time he's not expected to be returning to WWE television anytime soon.
Continue following TheChairshot for all the latest skull smashing opinion, news, reviews and so much more! @theCHAIRSHOTcom on Twitter
Always #UseYourHead
---
Always Use Your Head and visit the official Pro Wrestling Tees store for The Chairshot All t-shirt proceeds help support the advancement of your favorite hard-hitting wrestling website, The Chairshot!

---