How Do You Solve a Problem Like Brock Lesnar?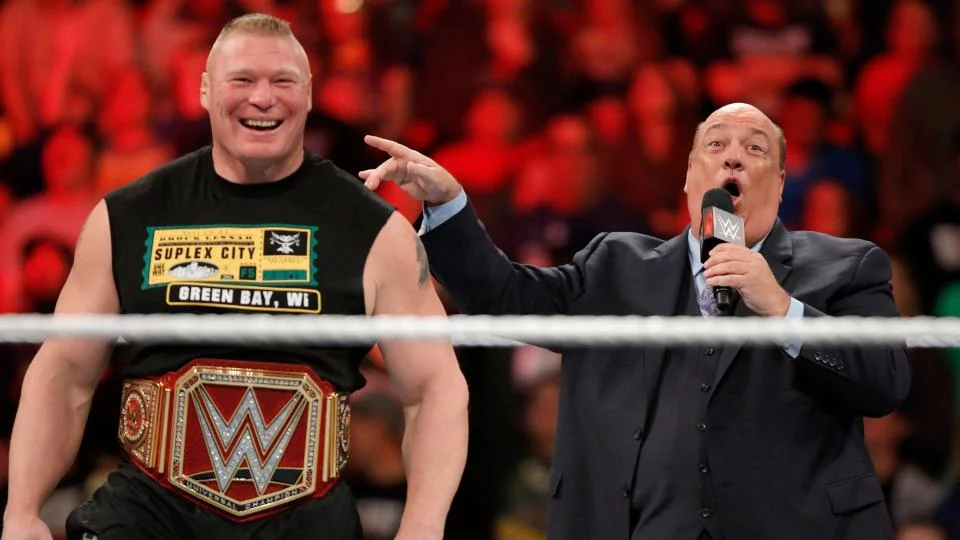 So, it was 'revealed' last Monday that because of 'contract issues' with Brock Lesnar, the huge multi-man #1 Contender's match scheduled for Extreme Rules has been scrapped, though why Lesnar refusing to do his job should scrap a match is a little beyond me, but there you go. So once again, we're faced with the fact that RAW has a bunch of main event level talent and no top title to go for because of things and issues only understood by Vince McMahon, who has twice balked at taking the title off of Lesnar at the very last minute.
So, what's to be done? Personally, I would've stripped Lesnar of the title by now, but that's me. I also would've had him drop the title to Reigns at Greatest Royal Rumble and save us all a lot of trouble, but, again, that's me. Let's look at some scenarios.
Strip him of the title. This is what I would do and it's what they did to Chyna back in 2001 in a similar real life situation. She refused to drop the title and so WWE stripped her of the belt and declared it vacant. Since this 'contractual issue' is likely a work, this would protect Brock for whatever they're protecting him for and gets the Universal Title back on RAW.
Make him compete. Since WWE is still Brock's employer, there's no reason they shouldn't be able to make him compete, no matter what the contract says.
Have Strowman cash in. Personally, this is the idea I like the least. I'm not a Strowman fan and I think that having him as champion for longer than a month would be a disaster, but it would be a way to get the belt off of Brock without hurting him too much, if Strowman were to do it in a surprise cash in.
Have Lesnar vacate the title. I honestly can't see this happening, but having Heyman come to RAW and announce that since no one can beat Lesnar, Lesnar sees no reason to stay in WWE and leaves the title. This would leave Lesnar free to return to UFC without being beaten and gives WWE a chance to put the title on someone else. They did this with Asuka, for better or worse, in NXT. It's not an ideal solution, but each side would get a win out of it.
Scrap the Universal Title and come up with something else. I think its safe to say that the Universal Title hasn't fared very well on RAW, between looking like they just grabbed a prototype of the re-born Women's Championship and slapped a new name on it, to a series of lackluster title reigns, including the first champion only holding the title 24 hours before vacating it due to a shoulder injury. At this point, WWE might just be better off retiring the Universal Title and coming up with a new title. Taz did this with his FTW championship that ended up being a huge hit with fans. Maybe dig up the World Heavyweight Championship, Big Gold never goes out of style.
I don't know what WWE is doing in this situation. It seems that they're trying to generate so much dislike for Lesnar before and if he does go back to UFC that fans won't mind who beats him for the title. Bottom line, something needs to be done about the Universal Title, WWE has too many top tier level guys to justify not having a full time champion. They need to either find a way for Lesnar to NOT be champion anymore or come up with something else. Something's got to give.
Chairshot Staff Picks: Survivor Series/NXT Takeover War Games
Who you got?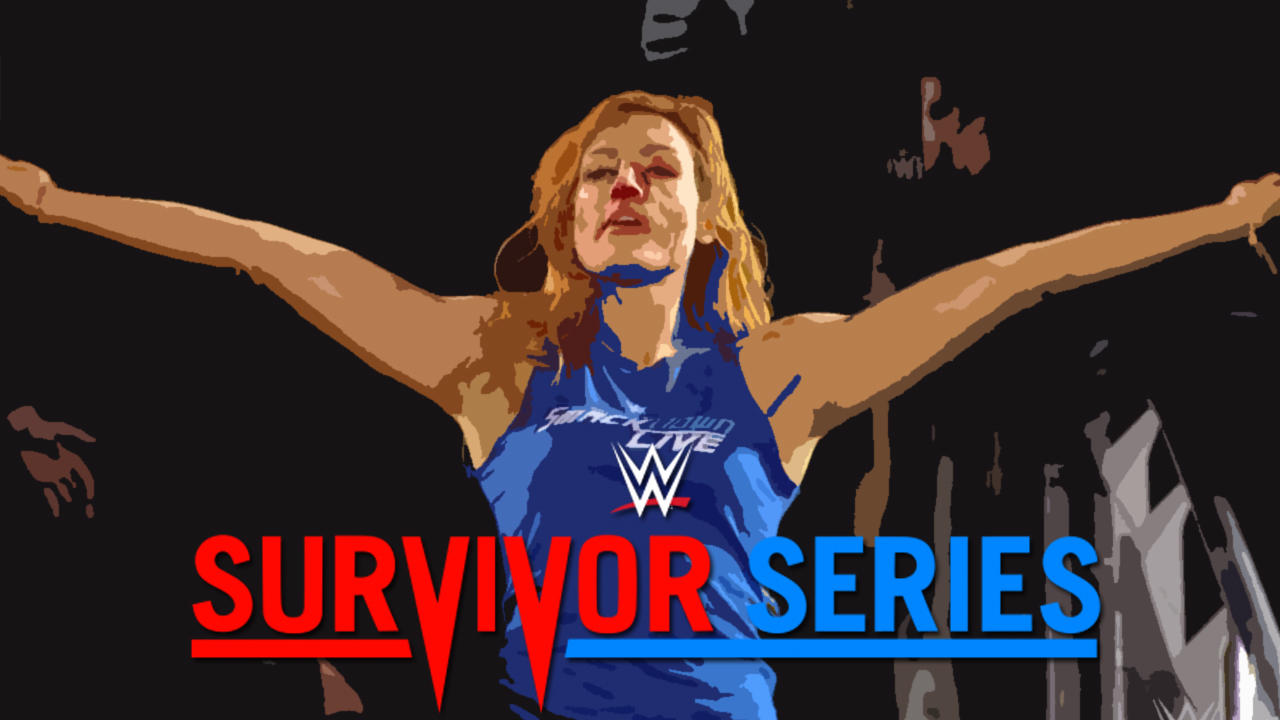 Ladies and gentlemen my name is PC Tunney and welcome back to The Chairshot staff picks! I am thrilled to be reincarnating our PPV prediction series and bringing them to our very astute audience right here on THECHAIRSHOT.com. Survivor Series is a great place to kick things off again. The spirit of brand competition is back and with it comes the long running sibling rivalry between Stephanie and Shane. Not to mention we also have an excellent four match card for NXT Takeover War Games. So as we prepare for the final of the big four PPVs, I have only one question…  Are you ready?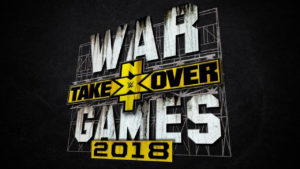 NXT TAKEOVER WAR GAMES – Staples Center Los Angeles, CA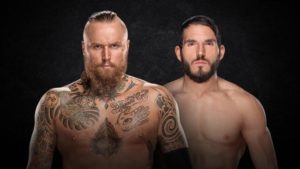 Aleister Black vs Johnny Gargano
STAFF PICKS
Carter: Gargano
Cash: Black
Cassada: Gargano
Gunz: Black
Mcleod: Gargano
Sarpraicone: Black
Scopelliti: Gargano
Weigel: Gargano
Ames: Gargano
Cook: Gargano
Mitchell: Gargano
Platt: Gargano
DPP: Black
Balaz: Black
DeMarco: Gargano
Tunney: Black
10-6 JOHNNY GARGANO #UseYourHead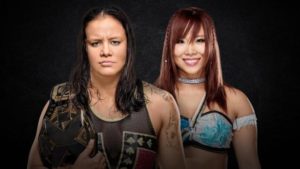 2 out of 3 Falls for the NXT Women's Championship
Shana Baszler (c) vs Kairi Sane
STAFF PICKS
Carter: Sane
Cash: Baszler
Cassada: Baszler
Gunz: Baszler
Mcleod: Sane
Sarpraicone: Sane
Scopelliti: Baszler
Weigel: Baszler
Ames: Baszler
Cook: Baszler
Mitchell: Sane
Platt: Sane
DPP: Sane
Balaz: Baszler
DeMarco: Baszler
Tunney: Baszler
10-6 Shana Baszler #UseYourHead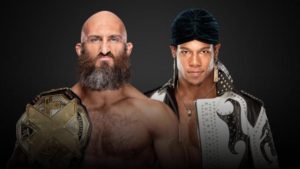 NXT Championship
Tommaso Ciampa (c) vs Velveteen Dream
STAFF PICKS
Carter: Ciampa
Cash: Dream
Cassada: Ciampa
Gunz: Ciampa
Mcleod: Ciampa
Sarpraicone: Ciampa
Scopelliti: Ciampa
Weigel: Ciampa
Ames: Ciampa
Cook: Ciampa
Mitchell: Ciampa
Platt: Dream
DPP: Ciampa
Balaz: Ciampa
DeMarco: Ciampa
Tunney: Ciampa
14-2 Tommaso Ciampa #Use Your Head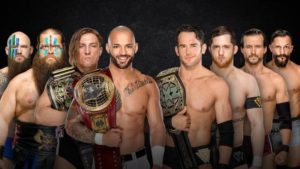 WAR GAMES
The Undisputed Era vs War Raiders, Ricochet & Pete Dunne
STAFF PICKS
Carter: War
Cash: War
Cassada: Era
Gunz: Era
Mcleod: War
Sarpraicone: Era
Scopelliti: War
Weigel: War
Ames: Era
Cook: War
Mitchell: Era
Platt: Era
DPP: Era
Balaz: War
DeMarco: Era
Tunney: Era
9-7 THE UNDISPUTED ERA #UseYourHead
Booking The Future Of Gargano & Ciampa at NXT TakeOver: WarGames
Their story is not over…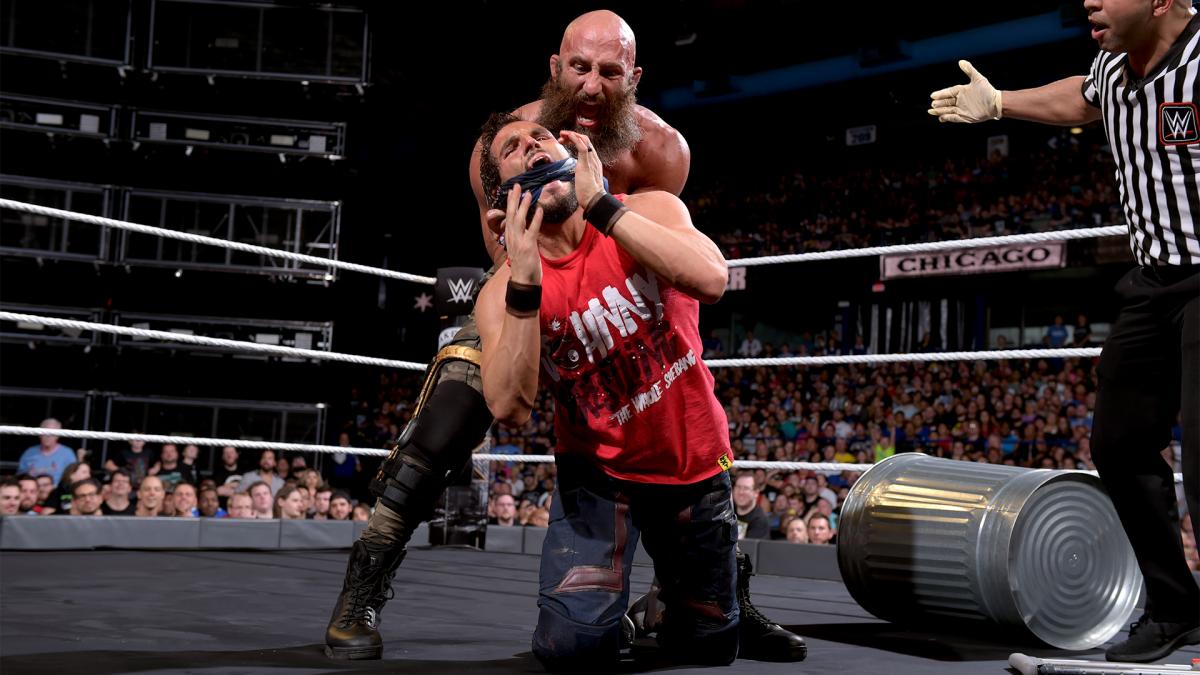 Some may think that the Johnny Gargano and Tommaso Ciampa storyline has been tossed aside, but the card for Saturday at NXT TakeOver: War Games provides the perfect stepping stones toward their final encounter.
Aleister Black vs Johnny Gargano
A lot of fans may feel that Gargano is a heel now but I don't think he's fully turned. At first glance, it seemed like Gargano was turning into Ciampa when he attacked Aleister Black. But remember, he attacked Black just so he could get his hands on Ciampa. 
Booking It: Aleister has the more legitimate gripe in this match so he's winning. Johnny robbed him of his championship and his rematch. We've never seen a feud get Black more fired up than this one. That's why I want the fans to be able to feel Black's anger in the finish. When Aleister Black hits Gargano with the Black Mass kick, I want Johnny to fall back into the ropes, bounce off, then take a second Black Mass on the rebound. Black purges his anger and earns a chance to reclaim his championship.
NXT Championship – Tommaso Ciampa (c) vs Velveteen Dream
I've been anxiously waiting for Velveteen to get a chance at the NXT Championship but I don't have a good feeling about this one. As much as I want Dream to get his first championship, this match had the "weakest" build among the four matches on the card. Everything Velveteen does is magic but Ciampa is on another level right now. 
Booking It: So yes, Ciampa is winning here. But I want Ciampa to have as difficult of a time as possible. Velveteen makes sure to always have the best ring gear for every TakeOver event. I'd like to use that to get into Ciampa's head. When Dream enters the ring, I want him to be wearing a vest or jacket. He won't take it off until Ciampa is in the ring. Underneath he'll be wearing a DIY shirt. That will clearly leave Ciampa flustered and immediately set him off to the point of trying to rip the shirt off. Fast forward to the end of the match. Ciampa has won but is still fixated on the shirt. He recovers it but throws it into the audience before exiting the building. 




Booking Forward: Black and Ciampa were the two winners on the night. That will set up the rematch for the NXT Championship that Aleister Black never got to have. Even their first match wasn't a clean victory since Gargano got involved. This rematch will take place at the TakeOver before the Royal Rumble. 
After the dust is settled from War Games and they're back at Full Sail, Johnny Gargano will confront Velveteen Dream backstage. He'll ask where Dream got the DIY shirt. Dream will say he has no memory of it, then Gargano will conclude by saying to stay out of his business. Tensions rise between the two over the ensuing weeks, also leading to a match at the next TakeOver. 
Johnny Gargano and Tommaso Ciampa will each win those matches, leaving their final encounter for the TakeOver before WrestleMania. Here, Johnny Gargano finally wins the big one. 
How does NXT Takeover War Games play into the long-term story with Tommaso Ciampa and Johnny Gargano? Let us know on social media @theCHAIRSHOTcom and always remember to use the hashtag #UseYourHead!