IMPACT News: Sami Callihan Match For Jericho Cruise Official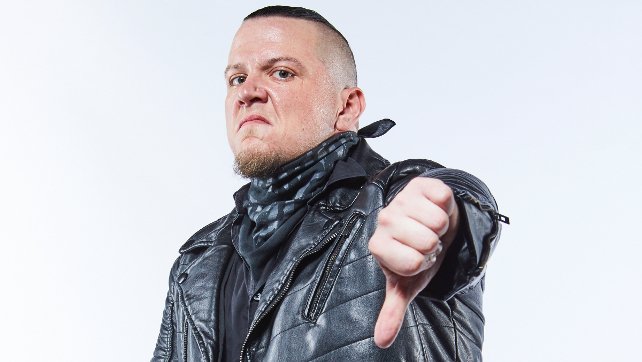 This week, Sami Callhian has been very vocal on Twitter, sending out videos about how wasn't being booked on the Jericho Cruise after getting IMPACT Wrestling on it.
In his videos, he would call out the entire Ring Of Honor roster, challenging any one of them to a match with 'The DRAW'. Callihan went as far as to say that if he isn't booked for the cruise, that he would build a pirate ship and crash it instead.
You can check out his video, IMPACT and Chris Jericho's responses below:
WATCH NOW/RT:

Let's see who this video message PISSES off!

I'm calling out @IAmJericho, @jericho_cruise, & the entire @ringofhonor roster!

I bet none of these ROH clowns, or the #BulletClub even have the BALLS to respond!#TheDraw

(@IMPACTWRESTLING, make sure you RT this) pic.twitter.com/p1gj4hru0l

— The DRAW (@TheSamiCallihan) July 3, 2018
The @jericho_cruise is gonna need a bigger boat.

Because @TheSamiCallihan is coming and he wants @ringofhonor to step up to the plate and accept his challenge. https://t.co/8M1DxX6a09

— IMPACT (@IMPACTWRESTLING) July 3, 2018
Wow! @TheSamiCallihan just called out THE ENTIRE @ringofhonor locker room for the @jericho_cruise! https://t.co/0sf4gGi6qA

— Chris Jericho (@IAmJericho) July 3, 2018
This is just another reason to love Sami Callhian. He is everywhere and doing everything. From the blood feud with Eddie Edwards, to calling out IMPACT Management and Chris Jericho, he has become one of the top heels in the industry today. After his social media tirade yesterday, someone has finally stood up to the plate. This person is none other than Bullet Club member "The Villian" Marty Scurll.
Get ready for the @IAmJericho cruise @impactwrestling & @TheSamiCallihan #villain ☔️ pic.twitter.com/mAVcW1VSJh

— Marty Scurll (@MartyScurll) July 5, 2018
It's now official according to Jericho via Twitter, Sami Callihan vs. Marty Scurll on the Jericho Cruise:
It's OFFICIAL! @MartyScurll vs @TheSamiCallihan on @jericho_cruise! @IMPACTWRESTLING vs @ringofhonor! https://t.co/yxIXhDLSN0

— Chris Jericho (@IAmJericho) July 5, 2018
Sami Callihan and IMPACT Wrestling have also responded to the announcement:.
You'll never be a Villain to me… I know the real you. You'll always be "Party Marty" aka the wrestler dude that was on that one British game show. See ya in October. #TheDRAW https://t.co/h9kCDlw35x

— The DRAW (@TheSamiCallihan) July 5, 2018
You bring your umbrella. I'll bring my bat. https://t.co/h9kCDlw35x

— The DRAW (@TheSamiCallihan) July 5, 2018
#TheDraw vs. #TheVillain

oVe vs. The Bullet Club@TheSamiCallihan vs. @MartyScurll

Now THAT sounds like one hell of a cruise! @jericho_cruise @IAmJericho https://t.co/d7jflaGtaP

— IMPACT (@IMPACTWRESTLING) July 5, 2018
Ja' Von's Take: This is great for IMPACT Wrestling and Sami Callihan. Callihan is the single reason why IMPACT is even a part of the cruise and the fact that he wasn't booked until now is a travesty. Since the infamous baseball bat incident, Callihan has brought more eyeballs to IMPACT, as fans want to see what Sami Callhian and oVe will be doing next. They haven't seemed to disappoint or have any signs of slowing down anytime soon.
Please continue to follow us and share our articles. Checkout the podcasts and more. You can see all the latest content @theCHAIRSHOTcom. Follow @yorkjavon for Impact Wrestling news updates and opinions with an Impact. Remember when it comes to rumors…. Always Use Your Head!