Levin's WWE SmackDown Live Review: July 10, 2018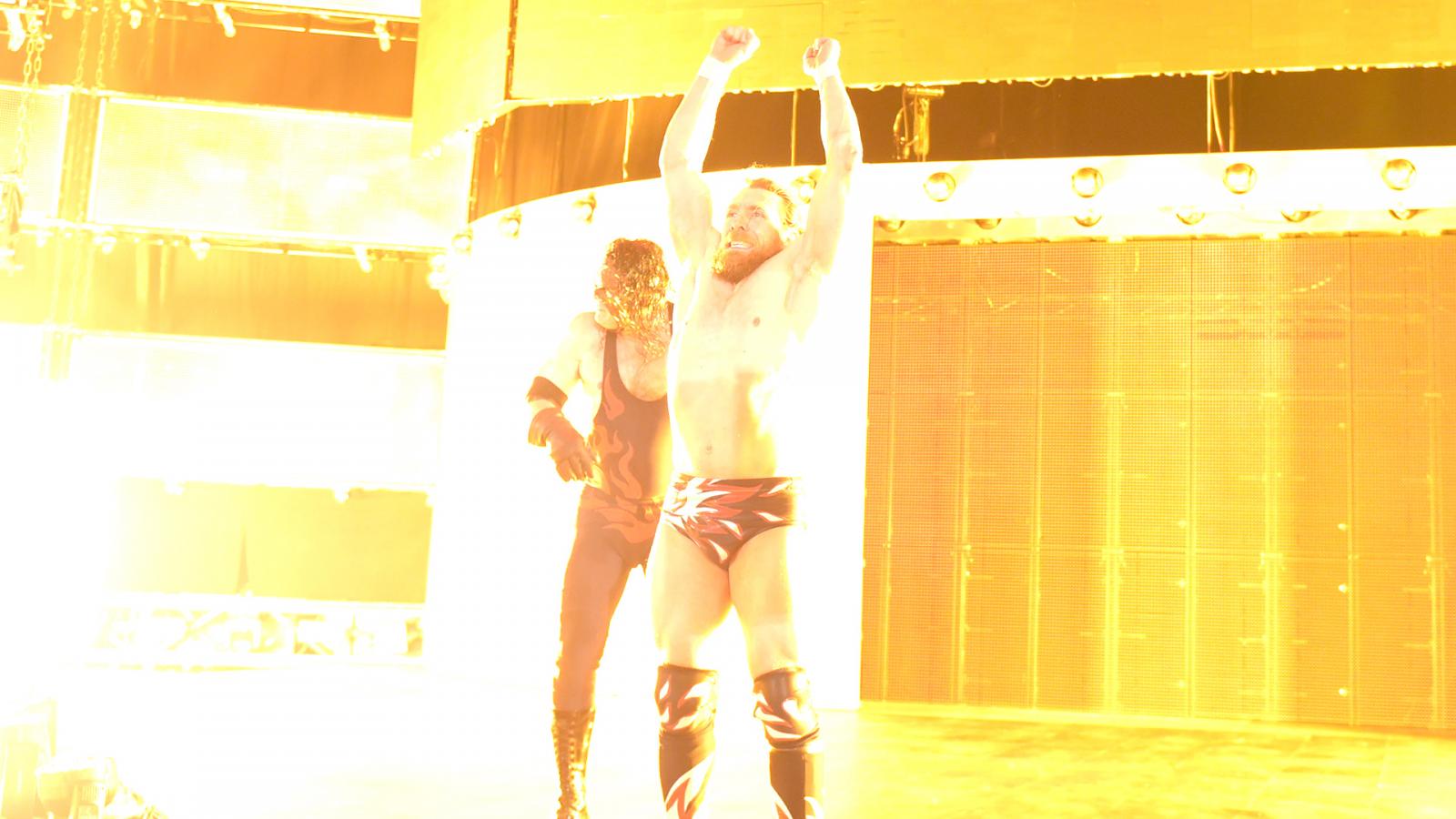 No matter how much I wanted to see a compelling "Go-Home" show before Extreme Rules, once again WWE left me feeling a bit empty from Tuesday's SmackDown Live show.
I hope the pay-per-view on Sunday is able to put the shenanigans of the past few weeks aside and deliver a solid show. If you have read my Tuesday night reviews the past couple of weeks, you know I am not optimistic about what's set to go down. WWE has this awful habit of failing to sell its superstars when it's most important.
The show opened with Miz TV with guests Kane and Daniel Bryan. In classic style, The Miz builds up the potential of a future match with Bryan while trying to stir the pot between the unconventional tag team.
"You're The Miz, and you are terrible at everything," Bryan offered in the best line of the night. "The one thing you are worse at than stirring the pot is wrestling."
When are we finally going to get this match? SummerSlam, I am guessing.
This led to a tag team free-for-all with the addition of The Bludgeon Brothers, Sanity and The New Day added to the segment. And with that, a 10-man tag match was born.
Here are some other thoughts on the night.
AJ Styles vs. Shinsuke Nakamura
I could watch these two wrestling every week for a year, as I have explained before. But when Rusev, who faces Styles for the WWE Title on Sunday, and Aiden English are watching and doing commentary, we all know what's next. The Styles-Nakamura feud is this generation's Ric Flair-Ricky Steamboat saga. It tells a great story when the two are left to wrestle.
Rusev interferes in the match, in comes Jeff Hardy, who will face Nakamura on Sunday with the United States Title. Paige books a tag team match and Rusev pins Hardy after knocking Styles off the apron. I love how WWE continues to book the Bulgarian Brute as a powerhouse who is loved by the fans as one cool heel.
Asuka vs. James Ellsworth in a Lumberjack Match
This is on the wrong side of ridiculous. WWE is making a mockery of Asuka, who was once considered to be unbeatable. If the Empress of Tomorrow does not beat Carmella on Sunday, the company will continue to lose fans of the women's division – one that is depleted because of Charlotte Flair's hiatus and the fact there isn't another solid feud to work around.
Sin Cara vs. Cien Almas
A friendship dissolved in professional wrestling. Who thought something like that would happen? Evidently, this is personal, but there isn't much juice behind this feud. There were some decent moments from the high flyer Sin Cara, but not enough to win.
WWE should push Almas like it pushes Elias on Monday nights.
10-man Tag Match
It's a typical ending to the show (I think we have discussed this before), but it was better than I expected. Daniel Bryan scores the pinfall over Eric Young (there's a match I would love to see). Now, we wait for Sunday and hope the pay-per-view meets expectations. Something tells me it will be average at best.