Jordan Fox Blog: Losing Friends & Gaining Motivation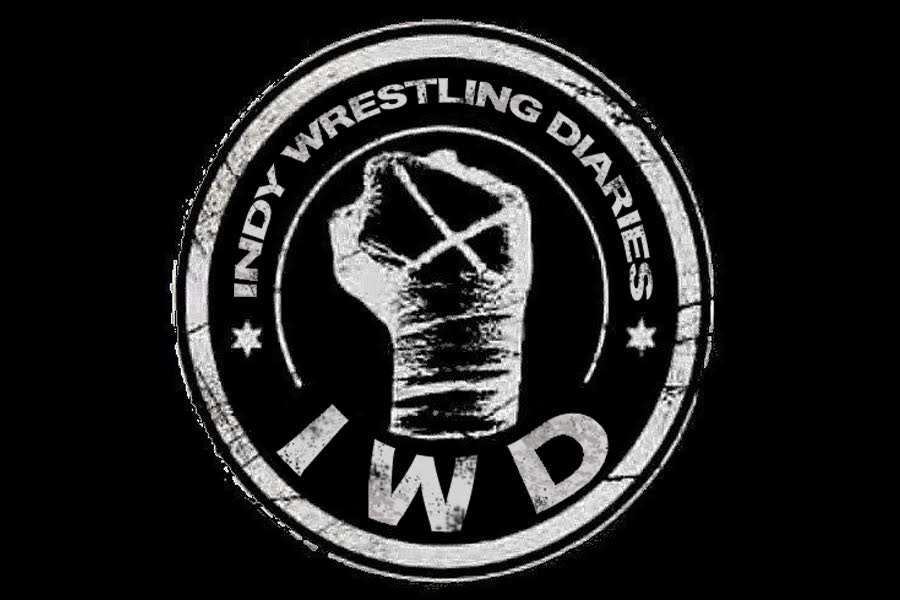 Wrestling was something that was always allusive to me. Even as an adult, sometimes I'd see a wrestler angry at another one and I'd wonder "Is there some real anger in there?" So it was such an awesome feeling to me to get a job in wrestling, to be able to pull back the curtain and see what was real and what wasn't.
The things I have experienced in wrestling have all been real to me. especially Matt Striker giving me such an empowering talk while we were driving from the airport to our hotel that I could no longer ignore that fire burning inside me. That blame was my desire to wrestle and no matter what I did or say, I couldn't extinguish it. I tried to just say that I was going to work in "the back" or I was just going to be a commentator, but I couldn't, I wanted to be a wrestler and now I'm finally fanning that flame.
I've been training weekly w/ Jake O'Brian who is a professional wrestler in OKC. And starting next week I'll be training 3 to 4 days a week at Compound Pro in Tulsa. I absolutely cannot wait to be doing it full time.
I'm very fortunate in the fact that I worked in wrestling before I started training. So I already have friends that I'm creating a stable with. Friends that are well established within the business. Malico, Mitch MaCoy, Ryker, Pete & myself will collectively be known as "MadWorld." We are going to do great things regionally as a wrestling stable, and I hope that I will be able to keep up with the pace set by these very experienced stablemates of mine.
As most of you know, I left World Class Revolution to train full time & to work for Heroes of Wrestling & Wrestling For a Cause. My friends, family & stablemates were extremely supportive of the move, but just like with any big decision in life, I have my doubters. I've had multiple people message me, I've what people I thought I'd built friendships with no longer reach out to me. So, I've decided, from this day forward, I'm taking a note out of the CM Punk "way of doing things" & I'm not letting that stuff bother me. If you don't respect my decision to leave one company for a better opportunity, then I didn't need you in my life to begin with. This is my career on the line… This is my happiness on the line.
Jordan Fox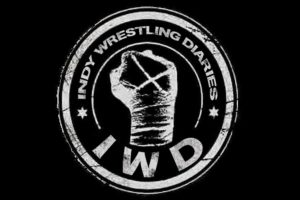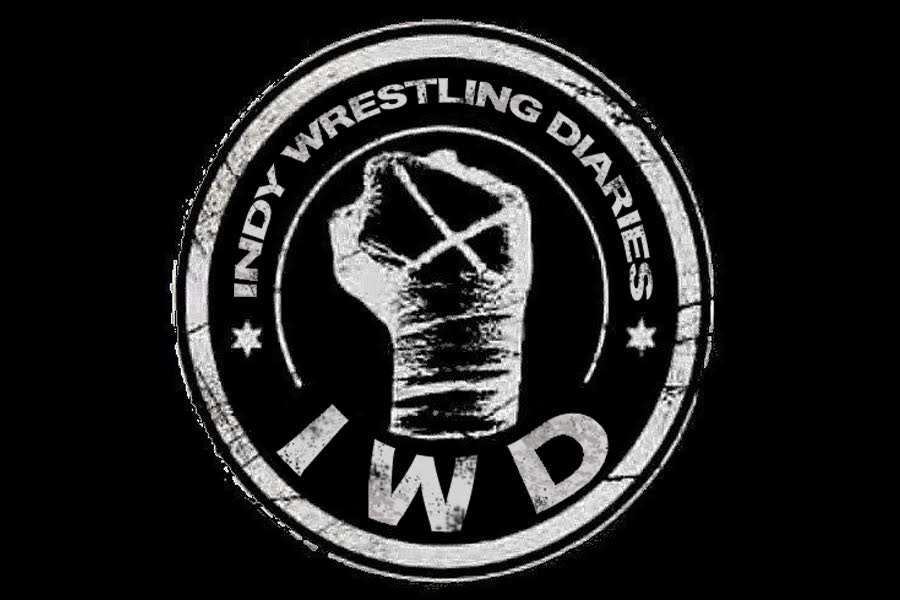 Daily DeMarco: ROH Final Battle 2018 Results & Ratings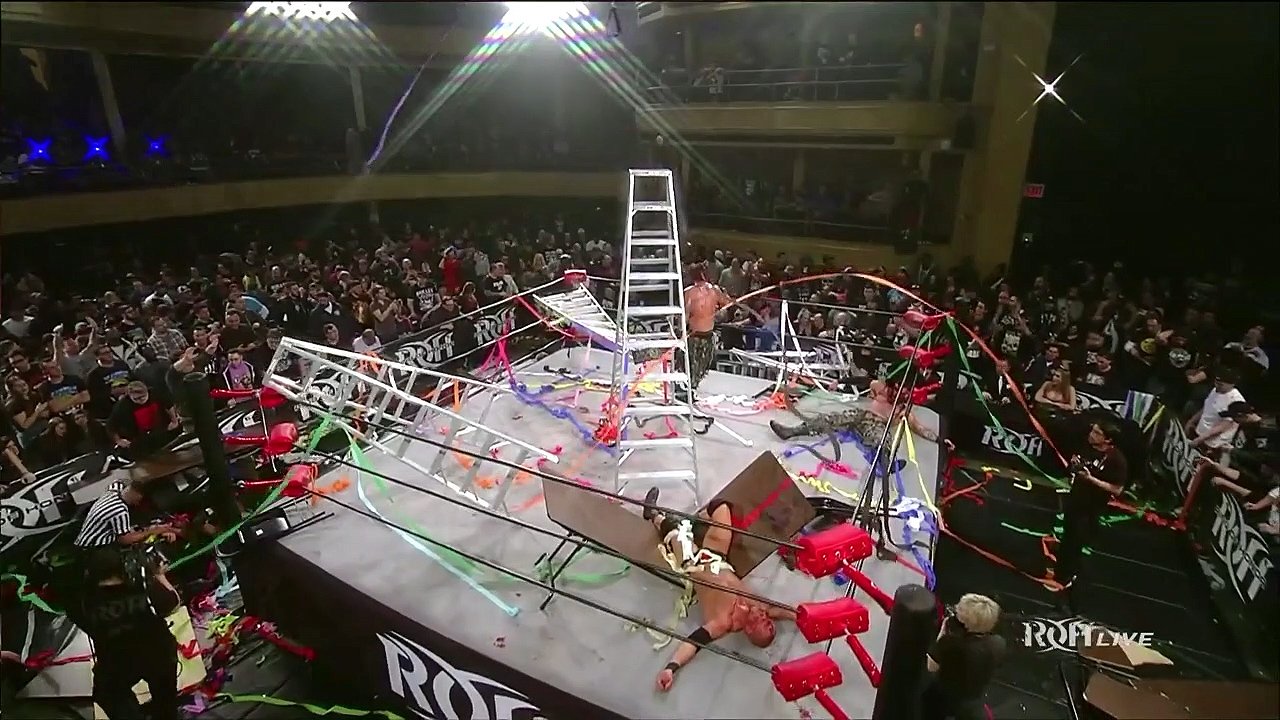 Greg DeMarco is back with his next Daily DeMarco, taking a look at ROH Final Battle 2018! How did the show rate?
ROH presented Final Battle 2018 from the Hammerstein Ballroom in New York City on December 14, 2018. The event had clearance of 4 hours, and ran just 12-minutes short of that timeframe.
A note about my ratings: I don't rate on workrate, spots, technical ability, etc. This is a rating of my entertainment factor. Simply put, how much did I like the match? Not every match has to be a spotfest, technical wizardry, or catch-as-catch-can classic. The card should be varied, and fun. This event is a great example of that concept.
Results & Ratings
Kenny King pinned Eli Isom in 9:10 with a Michinoku Driver – **1/2
ROH World Television Champion Jeff Cobb pinned Adam Page after two Tour of The Islands to retain at 13:39 – ****1/2
Kelly Klein beat Sumie Sakai, Karen Q and Madison Rayne in 13:43, eliminating each of her opponents (Sakai last) to capture the ROH Women Of Honor World Championship – ***
Zack Sabre Jr pinned Jonathan Gresham with the European Clutch at 12:02 – ***1/2
Matt Taven pinned Dalton Castle to "retain his championship" at 15:49 – ***1/2
Marty Scurll beat Christopher Daniels by submission with the Chicken Wing at 17:48 – ****
Flip Gordon made Bully Ray quit in 14:44 to win their I Quit Match – ***
ROH World Champion Jay Lethal beat Cody Rhodes by submission with a Figure Four Leglock to retain at 23:44 – ***
Jay & Mark Briscoe beat SoCal Uncensored (champions) and The Young bucks to win the ROH World Tag Team Championships at 22:32 of Ladder War – ****
Random Thoughts
King vs Isom was a serviceable opener for a regular ROH show, but didn't belong on this show. This belonged on a television taping. … Cobb defeating Page was one of my favorite matches on the show, and if Page leaves it'll be a shame. ROH seems to be THE place for him to shine at this point in his career. … I loved the commentary team focusing on individual Final Battle records, adding to the prestige of the event. … Kelly Klein winning the WOH World Championship made sense for the event, and Klein is overdue to be champion. It's fitting that her win came in the first WOH title match in Final Battle history. The women worked hard but the crowd wasn't into it. … Fantastic match between Sabre and Gresham that left me wanting more–exactly what it was supposed to do for ZSJ in his ROH debut. … Matt Taven entering second (like a champion would) and having confetti for his entrance was absolutely perfect. … Nasty bump on the guardrail for Taven on his dive. … Love the story here with Castle's injuries hampering him throughout the match (he's visibly not 100%, including his conditioning). … Taven-Castle was a great change of pace with the brawling outside of the ring, interference that made sense, and Taven picking up the big win. … I might be biased towards Daniels, but the match with Scurll was a great display for both men and deserves four stars (from me, at least). … At 48-years old, Christopher Daniels performs better than men 15-20 years younger. The man is ageless. … I'd expect "The Villian" to leave G1 Supercard with the ROH World Championship. … Bully Ray, Flip Gordon, Christopher Daniels, Cary Silkin, Todd Sinclair, Flip's girlfriend, Silas Young, Cheeseburger, Colt Cabana, The Sandman, and one hell of a spectacle in the I Quit Match that was the storybook ending Flip needed for this feud. … I didn't love Cody & Brandi doing the military gimmick right after Flip Gordon's triumph. … Lethal and Cody did a great job setting the stage and getting the crowd riled up before ever touching–pure classic talents. … The Hangman Page/Bell Ringing spot literally cost this match half of a star. … Lethal winning "by any means necessary" in order to keep the World Championship in ROH sets the stage for his run with Marty Scurll in many ways. … Stoked to see Scorpio Sky main event an event like Final Battle–so well deserved. … There is nothing I can say about the Ladder War, you just have to watch it!
Overall Rating – 8/10
Hell of a show with a few slow spots, but some of that was crowd fatigue. A great way to end the year, with the door left open for Christopher Daniels to stick around after sacrificing himself for Cary Silkin, Flip Gordon overcoming all odds, and Jay Lethal establishing himself as a champion who will do anything to hold on to his title.
Let us know what you think on social media @theCHAIRSHOTcom and always remember to use the hashtag #UseYourHead!
Daily DeMarco: ROH Final Battle 2018 Preview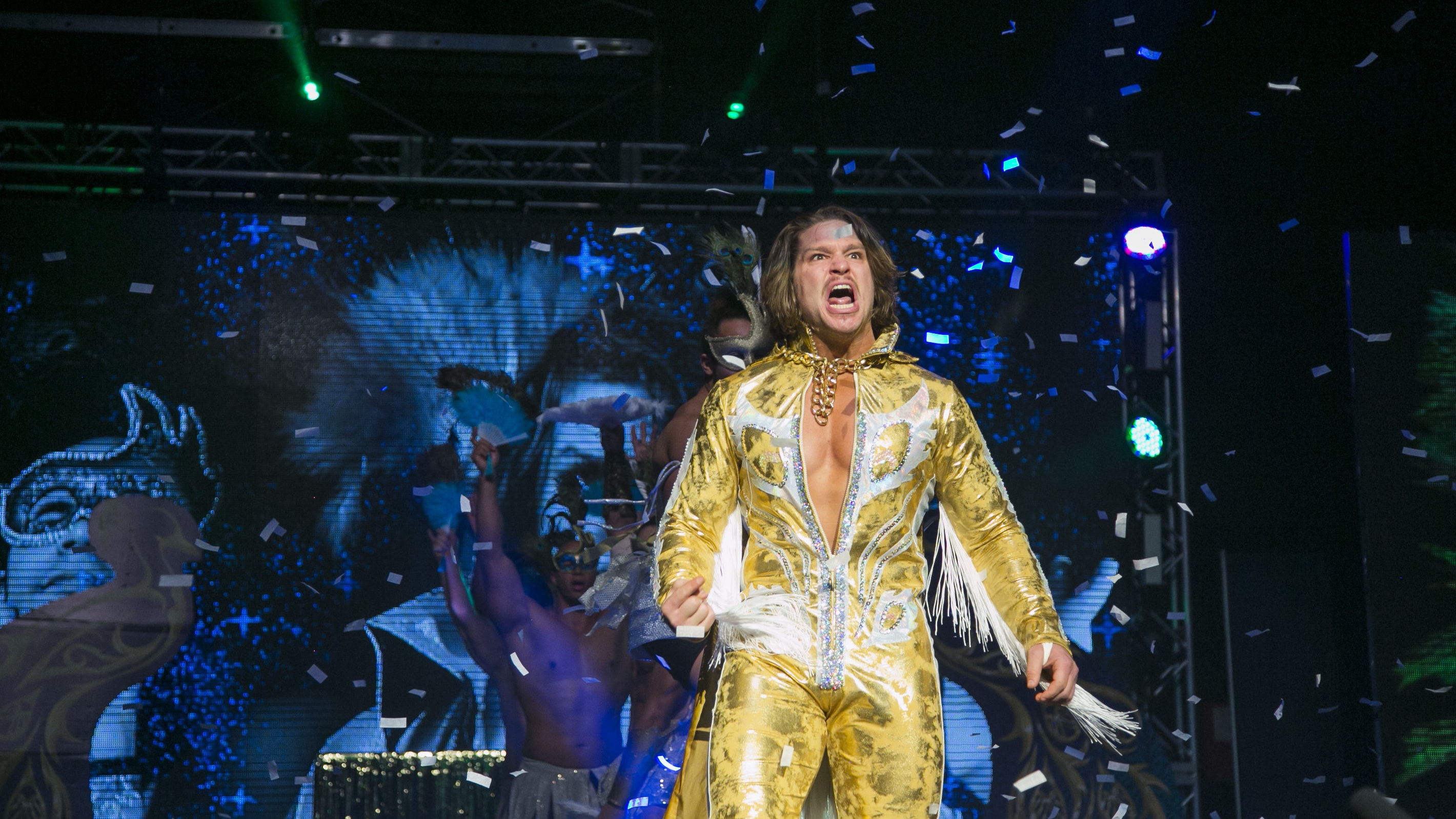 Greg DeMarco's first Daily DeMarco focuses on the biggest ROH card of the year: Final Battle 2018!
Daily DeMarco? What's that?!?!
So as you should know, The Chairshot is my website. Now by "my" I mean I own it and am ultimately responsible for running it, although that isn't possible without Eric Ames, Andrew Balaz, Steven Mitchell, and Jordan Fox. On a day-to-day basis, the five of us make this thing go 'round.
But I started the website as a sort of "bet on myself" proposition, and I want to up the ante. While the 2019 goal-setting isn't done yet, I will have a personal goal to meet a set number of daily blog-style posts on the site. And since alliteration is one of the easiest principles of marketing, it'll be called your Daily DeMarco!
As luck (and the calendar) would have it, ROH is on the menu. It's only appropriate, as my experiences with the once "fiercely independent" instilled a desire in me to do something–my something–in this business. Thanks to 2018 The Chairshot is definitely my biggest something.
Side note: If you like The Chairshot, or more importantly you think you can contribute to it, go here and hit me up. We can use you! We're barely a year old, so this is still getting in on the ground floor.
ROH presents what could truly be a Final Battle
Final Battle 2018 truly is a "fork in the road" event for Ring Of Honor, as they are staring down the barrel of six departing talents in Cody Rhodes, The Young Bucks, Hangman Page, Christopher Daniels, and Frankie Kazarian. I've been vocal about this–I don't know that it's truly going down the way everyone expects it to.  But even so, the company needs to shift, because even if The Elite and SoCal Uncensored stick around, it won't be a forever proposition. Not at all.
And ROH is getting ready for that! They signed Brody King and PCO, and I have to imagine more signings are on the horizon. Still, life without The Elite has to be scary. Cody Rhodes is the hottest talent not in WWE, The Young Bucks are insanely over, and Adam Page is one of the top prospects ready to break through to the main event level. All four would be great in an All Elite Wrestling start-up, even if that isn't a weekly product. The business is changing in 2019, and these guys will be a part of that change no matter where they go.
What happens at The Hammerstein Ballroom?
Here are the results I see coming out of tonight:
Kenny King vs. Eli Isom
King is a consistent performer, but you'd have to think if ROH was going to push him hard, they already would have. It's time to see what you have in Eli, and a win there will help answer that question.
Jonathan Gresham vs. Zack Sabre Jr
Sabre fits in with the old ROH perfectly (Pure Championship anyone?), and if a transition is happening, he's a guy you lock in as much as possible. He can be a big part of ROH in 2019 if he so chooses.
Women of Honor Championship – Sumie Sakai (c) vs. Madison Rayne vs. Karen Q vs. Kelly Klein
ROH needs to do more in 2019 to truly establish that division, and a dominant champion in Kelly Klein would go a long way towards that.
Fake World Title Match – Matt Taven (c) vs. Dalton Castle
Two guys that have ot factor prominently into ROH's plans, assuming Castle doesn't leave. Taven is a great heel, and I think ROH is pushing him hard in 2019.
I Quit Match – Bully Ray vs. Flip Gordon
ROH put out a great Pinnacle video on this match, focusing on Bully Ray. The story lends itself to Flip finally overcoming the bully here, but how? I can't help but think this is where we see PCO make his first ROH appearance, setting up a program between the two veterans to kick off 2019.
Scurll's Title Shot At Stake – Marty Scurll vs. Christopher Daniels
I don't think Christopher Daniels leaves here, but if he does it's a bigger loss than The Elite. Even if he stays, Scurll is going to win the ROH World Championship at G1 Supercard (in my opinion), and he gets the win here.
ROH World Television Champinship – Jeff Cobb (c) vs. Adam Page
I question the logic of putting each of the "departing" talents in these matches if they are really leaving. But in this case, it makes sense for Cobb to win. He's a "super athlete" (but not Bulgarian), and he just joined the company. He has Samoa Joe potential for ROH, and he shouldn't lose here.
Ladder War for the ROH World Tag Team Championship – SCU's Frankie Kazarian & Scorpio Sky (c) vs. Jay & Mark Briscoe vs. The Young Bucks
This style of match is one all six competitors have experience with, and if this is the last call in ROH for The Bucks, you know they'll want to go out with a bang (pun intended). I expect the first show on "the swerve" to drop here, with The Bucks winning the ROH World Tag Team Championships, potentially crashing Twitter's servers in the process.
ROH World Championship – Jay Lethal (c) vs. Cody Rhodes
After the comment I just made, you probably didn't expect to see Cody's name in bold. Cody and The Bucks can do 2-4 All Elite Wrestling events per year and still work for ROH and New Japan. I think they'd rather spend time in the US (especially The Bucks) for family reasons, so sticking with ROH makes sense with their outside goals. I think Cody is going to have this match won, but Lethal will turn heel and retain. It's a nod to Cody's ROH debut at Final Battle 2016, where he beat Lethal with a low blow. Lethal's long term success, to me, is as a heel. If I were booking this, Truth Martini would be hiding in a broom closet until the lights go out after Cody connects with Cross Rhodes, revealing himself in a shocking return and aligning with Lethal to reform The House of Truth.
This event and the TV taping on Saturday will go a long way towards defining the next year for ROH. Give me your predictions on Twitter!
Good Reads On The Chairshot
Steve Cook has his Top 5 options to take over as WWE Raw GM.
Scott Mcleod covers the possibility of Tyler Breeze staying in NXT (he should).
Rey Ca$h has everyone talking with this one!
Thank you for reading the first Daily DeMarco! Here's to many more…
Let us know what YOU think on social media @theCHAIRSHOTcom and always remember to use the hashtag #UseYourHead!