NWA-TNA Episode 4: Moving Forward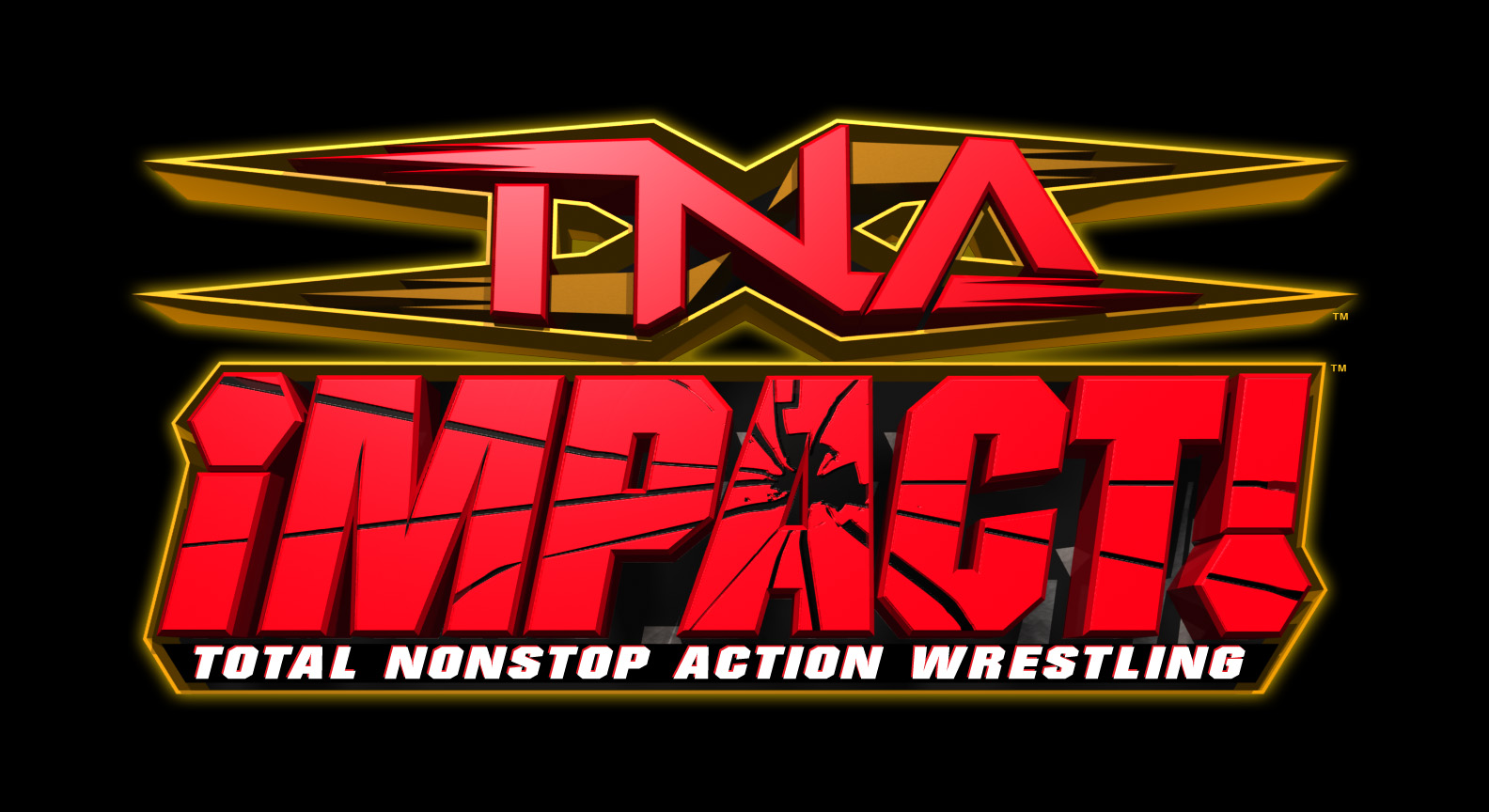 In this episode, TNA is looking to pick up the pieces after last week's chaos. We'll see what fallout there will be for Jeff Jarrett after his actions in last week's tag match. The new NWA Tag Champions will face their first challengers in the Disciples of the New Church, Ken Shamrock will defend his NWA World Heavyweight Championship against Omori, K-Krush will face Hervey Sadler, and much more. So, let's see how they're doing!
Opening:
The pyro was delayed a bit, but we get it. Mike Tenay welcomes us to the show and gives us a quick rundown of the evening's proceedings: Two World Title Matches (Heavyweight and Tag, I'm assuming) and six of the top cruiserweights will fight to be the #1 Contender to face AJ Styles for the X Division Championship.
Not wasting any time, our first match is starting up.
NWA Tag Team Championship Match: AJ Styles and Jerry Lynn vs Disciples of the New Church (with James Mitchell.
Disciples of the New Church, Slash and Tempest are out first to little reaction.
We get a recap of the Tag Team Tournament, including the beatdown of Storm and Harris, who are probably selling their injuries, because they have a good case for being #1 Contenders to the Tag Titles, given what happened last week. Lynn and Styles get a great pop and there still seems to be a little…dissention in the ranks. Styles seems a lot more excited than Lynn, but that might just be Lynn's personality. I believe I said last week that Malice wasn't ready for primetime, well neither are the other members of the New Church. Slash and Tempest have great looks for their gimmicks, both have great moves, but Lynn and Styles are totally outclassing them.
One thing the Disciples are doing right here is keeping their moveset simple, though Tempest just hit a plancha back into the ring and onto Styles that was pretty impressive. This match is pretty back and forth, Tempest hit a rather rough looking hurricanrana on Styles that I wouldn't suggest he ever do again. Styles hits a springboard dropkick that bring Slash and Lynn in and we have chaos. Lynn and Styles are a great team. Lynn is doing a great job of keeping things going. We get things under control and we're back to Styles and Tempest. New Church seems to have decided that they're tired of playing nice, but their cheap shot attempt doesn't work. Tempest hits an impressive Death Valley Driver that Styles kicks out of.
Okay, Slash and Tempest are impressing me here. Lynn tries to help Styles, but somehow the ref ignores the blatant double team to yell at Lynn. (It's a good thing I know this is a work because all these refs would be fired for incompetence. It seems that Styles is taking all the punishment to make up for not doing a lot last week in the tag match. He sends Malice head first into Tempest and tags in Lynn, who just starts tearing up the place. Malice does the most leisurely run-in I've ever seen and gives Tempest the opening for a low blow. Tempest goes for his sloppy hurricanrana from the top turnbuckle again, but Lynn catches him and shoves him to the floor.
Tempest goes for the Death Valley Driver again, but Lynn executes a rough looking counter and hits the piledriver, but Malice does a better run in before he can go for the pin. Styles tags himself in right before Malice pulls Lynn outside. Styles hits the Corkscrew Senton and gets the pin. Oddly, Lynn isn't happy about this or he's not happy about how Styles did things. Lynn won't get in the ring to celebrate with Styles and stalks off. We've got the seeds of a feud starting.
Result: Styles and Lynn win by pinfall.
Comment: That was a good match. I have to slightly modify my comment about The Disciples not being ready for primetime, they both have the makings of top heels, but they still need some work. The planting of the seeds for Styles vs Lynn is interesting. While I appreciate TNA promoting other NWA territories, I don't think doing that while showing the TNA girls dancing is such a great idea.
Tenay and company are giving us a recap of Jeff Jarrett's antics last week, but I can't take my eyes off the godawful purple-with-black pinstripes suit jacket Don West is wearing. Tenay says that they're going to try and get Scott Hall on the phone. We get Hall on the phone but he's a little hard to understand, but he promises vengeance on Brian Christopher, K-Krush, and Jarrett.
After that, we're on to our next match.
Brian Christopher vs Norman Smiley
Christopher is out to a loud round of boos. The commentators seem to realize that Hall made a huge mistake in having Christopher as a tag partner because Christopher and Jarrett grew up together in the business and we get the first mention of Christopher being Jerry Lawler's son, which was never acknowledged by WWE until the Cole/Lawler feud. Christopher gets the mic but the crowd is making too much racket to hear him very well.  He says that there comes time in everyone's life when they make the transition from a child to an adult, a child to a man and that he's been labeled a child. More than that, he's been labeled 'Jerry Lawler's son'
Girls make that child to adult transition too and 2. You are Jerry Lawler's son, like it or not.)
He then says he's lived his whole life in his dad's shadow and that he always hears that the only reason that Brian Christopher is in the wrestling business is because he's Jerry Lawler's son. He says that he calls bulls**t. He says that after being in the business for fourteen years, he can finally say 'Screw Jerry Lawler'. That does NOT go over well with the crowd. Christopher says that the crowd has never been in his shoes. He then bashes his father and says that Lawler was never a father at all. He wanted someone to look up to but his dad was never there. (Brian, he was trying to make a living).
Christopher says that all that changed last week at the expense of 'Hey, yo' because last week he kicked some ass and rode off into the sunset and that he feels good and can tell his dad to go to hell. (I hope he told his dad about this promo before doing it) This promo is quickly turning whiny because Christopher complains that his dad was never around when he needed him because he was too busy giving his attention to the wrestling business and Vince McMahon. This makes no sense to me because if Christopher's been in the business for fourteen years, he would've debuted in 1988, before Lawler went to WWE in 1992. (Okay, someone come shut him up) Christopher says that from now on it's going to be all about him and that he's going to make himself famous and that it's going to be all about Brian Lawler. (Huh, he tells his dad to f**k off, but decides to use the Lawler name) Well after all that, Brian's opponent finally comes out and it's Norman Smiley, who gets a much nicer welcome from the crowd.
Lawler gets the jump on Smiley and stomps the hell out of him. Lawler seems to be relishing his heel role, but he's still playing to the crowd too much. Smiley gets his bearings and takes it to Lawler, but his moves are a little slow. Okay, I have no idea what is going on, but the crowd does. Lawler hits a NASTY DDT and gets control of the match back. This match isn't great. I'm not familiar with Norman Smiley and this match is not leaving a good impression. Lawler played the crowd for a good minute before heading for the corner and Smiley didn't move. Christopher hits the Hip Hop Drop, and gets the three count, even after playing to the crowd again. Afterwards, Lawler gets the mic and tells Scott Hall that he hopes he was watching the match because he's next on Brian Lawler's list.
Winner: Brian Lawler by pinfall.
Comment: The promo by Lawler was about the only good thing about this match and I have my issues with that.
We go to the back where Goldilocks is trying to catch up with Jarrett and the NWA VP Behrens. Jarrett thinks he's got a title match against Shamrock tonight and the hapless Behrens is trying to explain that not only does Jarrett NOT have a title match tonight, he doesn't have a match at all. Jarrett says that he's the #1 Contender, which is news to everyone. Behrens tells him that he doesn't have a match. Jarrett is livid and grabs Behrens and demands the match that only he thinks he has. Behrens also implies that Jarrett was behind what happened to Jim Miller (the NWA President whose name no one could remember last week) and if he (Behrens) can prove it, Jarrett will be suspended. Jarrett basically tells Behrens to suck his d**k and storms off.
While all that was going on, we kept hearing another argument going on off camera. From the upshot, it sounds like someone has an issue with Jerry Lynn.  We go black before Goldilocks can see what's going on, and when we come back, we're back at ringside for the next match. Up next is K-Krush vs Hervey Sadler, which already sounds like a trainwreck.
K-Krush vs Hervey Sadler
K-Krush is out to a loud round of boos and he doesn't like it. He says that this is the last time he's coming to 'Trashville' (Nashville) because the fans are a**holes. He insults the crowd some more but I'm not totally sure what he's saying. He threatens and insults anyone waving a NASCAR sign and generally gets the crowd good and pissed off. Sadler comes out with his pit crew and a checkered flag because…I honestly don't know. Even the commentators think Sadler's an idiot for agreeing to this match, but they admire his guts. We start with trash talk and shoving. Apparently, someone has been giving Sadler some training because he shows some moves, but Krush ain't having it.
This match is okay, Krush really plays up the arrogant heel with Sadler, who is basically a ragdoll that kicks out. Finally, Krush gets tired of this and locks Sadler in the Figure Four and after several minutes, Sadler turns it over, but Krush gets to the ropes. Krush goes for a Frankensteiner, but Sadler counters with a sit out powerbomb. Finally after a near fall and a failed dropkick, Krush uses a double leg takedown and feet on the ropes to pin Sadler for the win. Afterwards, Krush cheap shots Sadler for the hell of it.
Result: K-Krush by pinfall, with an assist from the ropes, but because of the cheap shot, the ref reverses the decision and gives the win to Sadler, because cheap shots after a match NEVER happen in wrestling.  :eyeroll:
Comment: I hate it when celebrities or non-wrestling athletes wrestle and Sadler did a good job, but Krush needed to win this one to maintain the respect of wrestling, the reversal was a stupid move that really did nothing but keep Sadler from looking stupid, which should not have been a problem since he had no business being in a wrestling ring.
Moving on, we get our first look at Omori, who is warming up for his big match. Alicia comes up and gestures to him and Omori pulls a handful of bills out of his bag. West and Tenay demand an answer from Ferrara, who tries to demure, but Ferrara will only say that he'll tell them later.
Coming back from commercial, it's time for our next match.
Hot Shots vs The Briscoe Brothers
 The Hot Shots, a generic looking pair of blond guys are out first and their opponents, another pair of generic looking guys, only these two are bald, are already in the ring and promptly bail out. According to the commentators, the generic bald guys are the Briscoe Brothers, and I only heard one of the names, but it sounds like it's the same Briscoe Brothers that have become legends in the indys. This match is surprisingly good, this may be a tryout match for both teams and they're making the most of it. It's a little hard to keep up with the action and type, but it is fast and furious, and very fun to watch. For some reason, Slash storms the ring and take out all four competitors before throwing them all out of the ring.
Result: No Contest due to Malice's interference.
Comment: While I get the reason why they had Malice do the run-in, it ruined the makings of a great match.
James Mitchell comes in and says that they aren't leaving until the blood of Ken Shamrock is on the hands of Malice, because, apparently, they didn't get the memo that Shamrock won fair and square last week and says that Malice will hurt everyone in the arena unless Shamrock comes out. To prove their point, they grab some random TNA tech person, but before the beating gets anywhere, Shamrock comes out and is in big trouble, but Omori, who doesn't want to lose out on the title shot he flew in from Japan for, comes to Shamrock's aid and the send the Disciples of the New Church running for the hills. Shamrock and Omori face off and it almost looks like it'll come to blows, but we are sent backstage to the forever put upon Goldilocks.
One of the Dupps is kissing Fluff Dupp, who is still his cousin, in case you were wondering. Goldilocks is wearing a cowboy hat for some reason and is looking very disgusted by the whole situation. She asks the Dupp NOT trying to have sex with his cousin about their match with the Flying Elvises and asks how they plan on dealing with that, but the other Dupp is more interested in picking his nose. Other Dupp scoffs at the idea of 'strategy' and then uses horny coon dogs as a metaphor for what they plan to do with the Flying Elvises, which I hope doesn't involve humping their legs.
Goldilocks is disgusted and still has to deal with the Dupp who had been making out with Fluff earlier, while the other Dupp cops a feel on Fluff in the background. (I couldn't make this up if I tried!) Hat Dupp's promo makes even less sense than the horny coon dog promo did and Goldilocks is about over all of this.
Back to the ring, we're onto our next match and there's a problem with the music. For some reason, a woman is coming out to the ring. She's identified as Jasmine St. Clair of ECW. Ferrara and West say she's a 'movie' star, but I don't think porn really counts in this situation. Why she's here is a mystery to everyone, including Borash.
Jasmine grabs the mic and shoves Borash away. Jasmine says she's been watching TNA for three weeks and for three weeks she's been waiting to see some ass, since everyone knows what the letters T 'n A stand for. Everyone, including Borash and the commentators are excited for this. She tries to demure since she interrupted the tag team match, but no one really cares. The ref scheduled for the Dupp match shoves a chair into the ring. Apparently, Ms. St. Claire doesn't like to dance without a partner and hauls Borash into the chair and gives him a lapdance, making him the most envied man in the building.
Before this gets too far, NWA VP Behrens tries to stop it and gets speared by Ferrara, while Jasmine keeps dancing. Behrens isn't giving up and covers Jasmine up and makes her leave, despite the efforts of Ferrara and Borash, who now has to get both his brains back on business. Tenay asks Ferrara about the spear and Ferrara claims he thought it was a fan. They are in the Bible Belt, so a fan being offended by a striptease isn't the stupidest thing ever heard of.
Dupps (with Fluff Dupp) vs Flying Elvises (Jorge Estrada and Sonny Siaki)
The Dupps finally come out and no one's happy to see them, or they aren't happy to see the guys, Fluff is very over. The Flying Elvises are out next, and they're a little more over with this crowd. Apparently, no one told the Elivises how the real Elvis actually moved or Estrada's just a really bad dancer because his Elvis moves are the pits. Elivises get the jump on the kissing cousins and we're off. For some reason, Mortimer Plumtree comes out, with either a paddle or a tennis racket, and seems to be assessing the situation before joining the commentators.
I'm not sure what to call this match. Interesting is putting it nicely, a collision is a little more accurate. There is a real style contrast and it's not meshing very well. It looked like Blond Dupp had the thing won until the ref realized that the Elvis in question had his feet on the ropes. There's some shenanigans with the Elvises and and Hat Dupp that nearly gets the Elvises a win. Never mind being nice, this match is a mess. Siaki badly botched a moonsault that looked like he really hurt himself. Somehow, Siaki and Estrade pull off a switcheroo and get the pinfall on Blond Dupp.
Result: Flying Elvises by pinfall.
Comment: How sad is it that the attempted striptease was a better segment than this match?
We go backstage and Lynn and Styles are having a fistfight, why is anyone's guess. Lynn drops one of the belts on Styles and calls him a 'glory hound' before storming off. Guess we're short a Tag Team Champion.
Now it's time for the NWA Heavyweight Championship match.
NWA World Heavyweight Championship Match: Ken Shamrock vs Omori
Harley Race is coming to the ring to represent the NWA, for some reason. Omori is out first to a minimal pop. Shamrock gets a great pop. This match starts out better for Shamrock than last week against Malice, Shamrock's actually getting in some moves, but Omori isn't doing well. Omori finally gets some offense in, thank heavens. This match is a lot more interesting than the title match from last week, but the contrast in styles of Shamrock and Omori is a little hit or miss. That said, Omori is a very good wrestler and is holding his own.
Just when it looks like Shamrock might get Omori to tap to the ankle lock, Jarrett runs in with a chair and lays out Shamrock and Omori. Harley Race tries to intervene and gets whacked with the chair for his troubles. Security comes out but after a couple of their guys get KO'd, the rest stay out of the ring. Bob Armstrong, who just watched his son Scott, who was the referee, get leveled by Jarrett is LIVID and I think he just told Jarrett that he's being suspended. Jarrett is demanding the title shot that he thinks he was promised. Harley Race is back on his feet before Shamrock or Omori. Everyone's more worried about Harley Race than the two wrestlers that took several chairshots.
Result: No Contest due to Jarrett's interference.
Comment: The match was okay, but it definitely felt like they were just waiting for Jarrett or the Disciples of the New Church to come out.
Backstage, Goldilocks is trying to talk to Jerry Lynn, who is rocking back and forth while crouched against a wall. Goldilocks tries to get an explanation from Lynn about what happened, but Lynn tells her to suck his d**k and leaves. As Goldilocks gets up to leave, she bumps into James Mitchell, who promptly calls her the Whore of Babylon. Goldilocks is NOT happy about this and Mitchell changes tactics, asking her, in a very condescending way, to tell Jeff Jarrett, if she sees him, that he (Mitchell) really wants to talk to him. He tries to couch it in the supposition that Jarrett is about to commit a sin and he can't allow that and compares himself to God, which Goldilocks doesn't appreciate. Mitchell says that if Jarrett won't come speak to him, he can be the bearer of light or the bringer of great darkness. He then threatens Goldilocks by saying she can either lose the smirk or have it cut off. As Goldilocks is dealing with that, she, and we, hear some muffled yelling. Going to investigate, we find Bill Behrens, NWA Vice President, tied up and marked like Jim Miller was last week.
Six Man Match To Determine Ranking for the X Division Title Contenders: Low K vs Elix Skipper vs Kid Romeo vs Tony Mamaluke vs Christopher Daniels vs Jerry Lynn
We get the rules for this: Your ranking depends on when or if you are eliminated. First man to be pinned or submit becomes the #6 Contender for the X Division Title, second man is #5 and so on. Last man standing is the #1 Contender, though no mention is made of what happens to the rankings if the #1 Contender beats Styles. The commentators point out that if Jerry Lynn wins the match, he becomes the #1 Contender against his own tag team partner, who he just beat up backstage. Another wrinkle: You have to stay on the apron and tags can't be refused.
Not surprisingly, this match is fast and furious, so it's a little tough to follow, plus, I'm not familiar with most of the competitors, so I'm having trouble telling who's who. Jerry Lynn seems to be the target of the other competitors, either due to his skill, having wrestled earlier, or what happened to Styles. Elix Skipper just had a botch. It looks like he was supposed to wrap his arms around the ropes to counter a move by Low Ki, but he missed and fell out of the ring.
Elimination #1: Jerry Lynn by ten count because Lynn didn't stay on the apron, so he's at the back of the line for a X Division title shot.
Elimination #2: Tony Mamaluke by pinfall by Elix Skipper
Elimination #3: Elix Skipper by pinfall by Christopher Daniels.
Elimination #4: Kid Romeo by submission to Low Ki.
Elimination #5: Christopher Daniels by pinfall to Low Ki.
Winner: Low Ki by pinfall after a Fisherman Buster…I think that's what they called it. While Low Ki and the fans are celebrating, the Flying Elvises, who were not invited to be part of this match or the X Division Championship Round Robin, storm the ring and beat everyone up. Afterwards, Sonny Siaki grabs the mic and tells Tenay that they weren't invited to the match and that they ARE the X Division and if the NWA doesn't want them involved, screw them.
Back in the ring, Elix Skipper has come back and is fighting Jorge Estrada, but Sonny Siaki saves his partner. Tony Mamaluke and Kid Romeo storm in and the Elivises clear out.
 Comment: This match was amazing! All six guys did a great job and the six man did feel like they were just putting guys in to make the match longer, every guy looked like they could've won the match. The elimination of Jerry Lynn was odd, it was probably to protect Lynn from taking a pinfall, but a count out elimination was strange because NO ONE else was counted out.
Next week: AJ Styles will have an X Division Championship Match against Low Ki, Scott Hall will face Brian Lawler, Puppet will be back and facing the World's Largest Midget, Meatball.
While all this is going on, Jeff Jarrett comes out again, chair in hand, still looking for the title shot he thinks he's owed. He yells at Tenay and vows that he WILL get his title shot next week. He insults the Tennessee Titans and gets into what I hope is a worked altercation with some members of the aforementioned team. This must be a work because one member of the team has the worst looking punches I've ever seen. James Mitchell and his crew come running to the rescue, but Jarrett's had enough of this nonsense and is swinging his chair at anything moving, including the Disciples. Slash attacks Jarrett and it is complete and utter chaos. The show ends with Slash and Jarrett fighting among the fans.
Overall Comments
So, how was TNA now that we're past the first few introductory episodes? This was a really good show overall. They're ironing out the awkward spots and things seem to be running much more smoothly. One major issue I'm still having with TNA is the treatment of women. It's easy to write off the treatment of Goldilocks as just how things were in 2002, or that it was TNA being 'edgy', but it's more than that. Whoever was writing for TNA at this time had serious issues with women and what I watched wasn't 'edgy', it was misogynistic and sickening.
The other issue I had was the Sadler/K-Krush match. As someone who doesn't like celebrities and non-wrestling athletes getting in the ring and wrestling, I found the match very hard to sit through. Sadler had obviously taken the time and made the effort to train so he could do the moves and he did a good job, but for him to get a victory over K-Krush was a stupid move that does more for Sadler than K-Krush.
An interesting angle that's developing is the status of Jeff Jarrett, especially after tonight's episode. Is he the top heel or is he a really unlikeable babyface? When the show started, I would've say he's the top heel and I think that's where he's going to stay for awhile, but the issue with James Mitchell and his Disciples of the New Church and the events at the end of the show makes Jarrett look like an extremely unlikeable face.  It'll be interesting to see how TNA builds on this next week.
Another interesting angle is the attacks on NWA higher ups that has been going on the last couple of weeks. The obvious choice would be Jeff Jarrett since he's having so many issues with the NWA. After this week's episode, though, I'm beginning to rule him out as a suspect. It's too obvious and given the comments and actions of James Mitchell and his congregation, I'm willing to be that they're doing it either to set Jarrett up or to get into his good graces, or both.
Stinker: K-Krush vs Sadler. Both guys did a good job but I hated the whole storyline and the finish. In terms of match quality: Elvises vs Dupps or Brian Lawler vs Norman Smiley.
Snoozers: Shamrock vs Omori. It felt like they were just waiting for Jarrett to come out.
Match of the Night: X Division match. That was an amazing match and every guy looked good.
Final Thoughts: I'm really starting to get into TNA and I can't wait for the next episode.
---
Always Use Your Head and visit the official Pro Wrestling Tees store for The Chairshot All t-shirt proceeds help support the advancement of your favorite hard-hitting wrestling website, The Chairshot!

---
Chairshot Classics: WWE UK Championship Tournament Day One (1/14/17)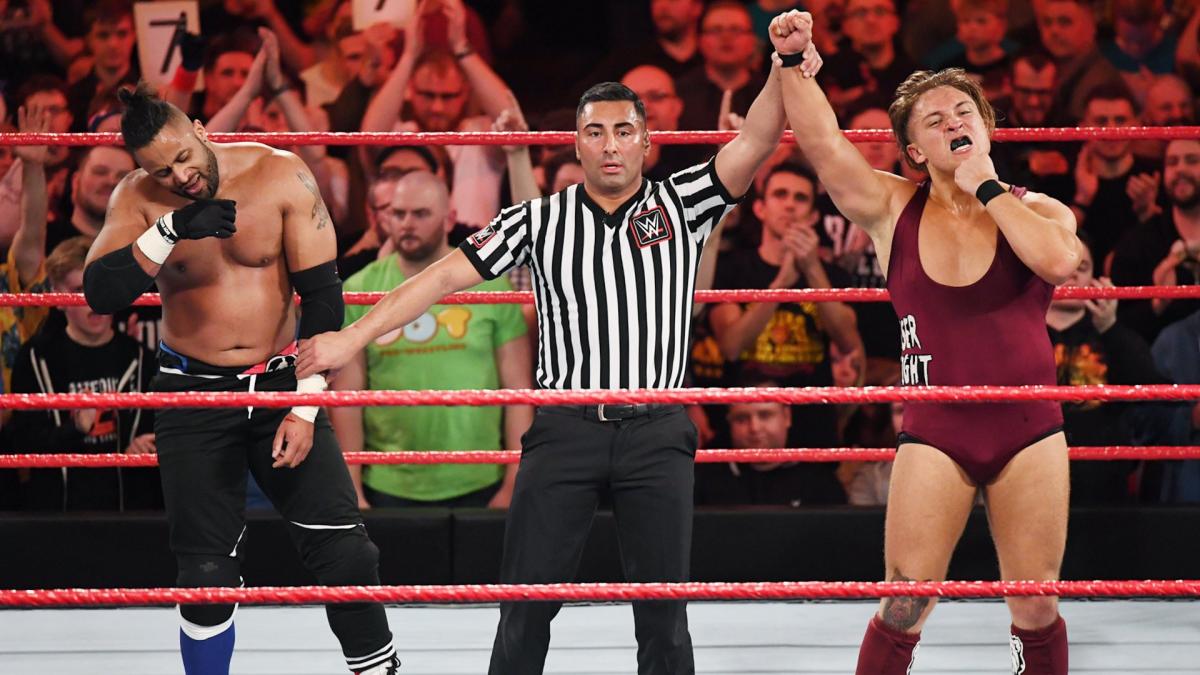 The WWE will soon be heading to Saudi Arabia for the big World Cup tournament, so over the next two days we're looking back at another big tournament in a foreign country, the inaugural WWE United Kingdom Championship Tournament! Unlike the World Cup, this tournament left a lot of fans not knowing what to expect with a field comprised of almost entirely unknown names, so this is a bit like comparing apples and oranges. However, this one spawned some of the brightest stars in the business and the first steps of the company launching another brand. Let's jump into the action and don't forget to peep day two tomorrow!
Open: A video package highlights the relationship WWE has had with the United Kingdom over the years, Triple H explaining the only criticism of the company from fans is that they just weren't there enough. Tonight, 16 competitors battle to define the legacy of the United Kingdom as we look to crown the first-ever WWE United Kingdom Champion.
In The Arena: Triple H comes out to the stage and gets a big ovation, The Game states that every empire has a beginning and tonight another will be built, wondering if we're ready. The new United Kingdom Championship is shown on a pedestal in the ring.
Video: We meet Trent Seven, a man who believes himself to be from where British strong style started. Trent believes this tournament is the best showcase to let the world see what he can do, fully thinking there's nobody that can stop him. His opponent, H.C. Dyer, explains that his fists are what separate him from the competition and when he strikes, he makes sure he won't have to do it twice.
Match #1 – First Round: Trent Seven vs. H.C. Dyer
The crowd is very behind Seven here, collar & elbow tie-up to begin, Trent pushes Dyer to the corner, breaks clean and twirls his mustache. HC doesn't appreciate it, looks for a big right hand and instead eats a chop, Trent slaps on a side headlock, gets shoved off to the ropes, Dyer drops down and pops back up with a dropkick. Seven rolls to the outside  and HC goes out in pursuit, Trent meets him with stinging chops, Dyer ducks under one and Seven hits the ring post with his hand.
Dyer tosses him back in and Trent staggers to the corner, HC slides in, lines him up for a splash, but Seven side-steps it and delivers more rapid-fire chops. He shoots Dyer across, rushes in for an overhand chop, plants him with a veritcal suplex and makes an arrogant cover for 2. Seven looks for a powerbomb, HC counters out with a back body drop, avoids a clothesline, scores with a pop-up spinebuster and hooks the leg for a count of 2. He hauls Trent back up and Seven scores with a flurry of strikes, misses a spinning back fist, HC pushes him away to the ropes, but gets taken down by a double leg for a single-leg crab.
Dyer kicks him away to the ropes, connects with a haymaker to the jaw, lateral press and a near fall. He drags Trent up for a german suplex, Seven fights it off, tries to hit the ropes, Dyer grabs him by the tights, pulls him in for a blue thunder bomb, but still can't finish it. HC looks stunned, looks to head to the top rope for a frog splash, Trent rolls out of harm's way, smacks him with a spinning back fist, scores with the Seven Stars Lariat and gets the win.
Winner: Trent Seven (Seven Stars Lariat)
Video: Danny Burch is a former NXT Superstar for two years, stating being entered into the tournament has been a humbling experience. He speaks about his boxing background and says there's no plan B for him, believing it's his time. Jordan Devlin is from Ireland and was trained by Finn Balor, feeling like he was bred for this since a young age and it's time to make his country proud.
Match #2 – First Round: Danny Burch vs. Jordan Devlin
Devlin avoids the opening lock-up and surprises Burch with a schoolboy for a quick 1 count, they tie-up and Burch gains a wristlock, Devlin countering back to one of his own. Burch rolls out of it to reverse back, Devlin switches to a hammerlock, Burch with another counter out into a hammerlock suplex, then takes a bow. Devlin doesn't appreciate it and charges in, Burch drops down, pops back up with a shoulder block, goes back into the ropes, Jordan tries to leapfrog over, but Burch picks the leg in mid-air. He hooks him for a snap suplex that gets 1, Devlin pulls himself to his feet in the corner, Burch rushes in, Jordan slips out to the apron to avoid him, buries a shoulder to the midsection and flips over Danny back into the ring.
He hits the ropes and ducks a clothesline, connects with a dropkick, pummels Burch in the corner with heavy forearms, the official stepping in to force the break. Burch takes the opening to score with a boot to the jaw, goes to the 2nd rope, Devlin sweeps the leg to send him crashing to the mat and covers for a 2 count. Jordan applies a rear chinlock to wear Burch down, Danny tries to gain his footing, but gets ripped back down to the mat and has some words for the fans. Devlin puts the boots to him and goes back to the rear chinlock, Burch works to a vertical base, breaks free and hits the ropes, but runs into a back elbow and Jordan gets a 2 count. He unloads with forearms from the left and right, has some more comments for the crowd, Burch finds his footing and fires away with big chops.
Devlin rakes the eyes to stop the onslaught, grounds Danny with another chinlock, Burch battles back up and escapes with a jawbreaker. He stumbles to the corner, catches Devlin charging in with double boots, comes off the 2nd rope with a dropkick, they double down and Danny kips back up. He unleashes a series of uppercuts, hits the ropes and runs into a flying forearm, Jordan goes into the ropes now for a head of steam, but Burch follows him in with a clothesline. He hits the ropes and turns Devlin inside out with another clothesline for a near fall, looks to set for a suplex, Jordan counters to a schoolboy for another 2 count, both guys up quick and Devlin charges into a spinebuster. Burch rolls him up for a big knee to the face, follows with a stiff headbutt for a count of 2, hooks on a crossface off the kick-out, but Devlin makes it to the bottom rope to force the break.
Burch dead-lifts Jordan for a german suplex, Devlin fights it off initially, backflips to his feet to counter the 2nd attempt, runs in and hooks a victory roll, but still can't put it away. He gets to his feet in the corner, Burch rushes in and gets double stomped to the mat, Devlin lines up for a spinning roundhouse kick, lateral press and the referee counts 3, but Danny kicked out. Burch is busted open on the back of the head and the trainer comes out to look at him.
Winner: Jordan Devlin (Spinning Roundhouse Kick)
After The Bell: Burch presses a wad of gauze to the back of his head, offers Jordan a handshake, Devlin goes to accept, but instead superkicks him. Charly Caruso grabs him for comment on top of the stage, Devlin states that defeating Burch so decisively that it gives him a confidence boost, but he doesn't need it and will go to the end regardless.
Video: Saxon Huxley talks about his mind being what will lead him to victory in this tournament, saying he's the only guy who meditates twice a day and exclusively reads books. Sam Gradwell didn't have an easy upbringing and his home was a warzone, using WWE as his escape when he was a kid. The only thing he's got in common with the competitors in this tournament is the ring they share and everyone will know who he is when this tournament concludes.
Match #3 – First Round: Saxon Huxley vs. Sam Gradwell
Collar & elbow lock-up to start out, Huxley works Gradwell to the corner and breaks clean, they tie-up again, Sam pushes him way, third lock-up and Saxon gets pushed off trying for a side headlock. Another collar & elbow and Gradwell goes to a wristlock, Huxley breaks out of it, they tie-up once more and Sam hooks in an armbar this time around. Saxon tries to switch out of it, Gradwell snapmares him over for a chinlock, Huxley quickly spins out for a wristlock, Sam rolling out for a side headlock, but it's blocked. Gradwell works his way back up and gets out with an arm drag, locks on an armbar, Saxon gets to a standing position and pushes him to the ropes, both guys pushing and shoving off the break.
Huxley ducks a wild right hand and clubs Sam to the mat, hits the ropes, Gradwell runs a misdirection, delivers a dropkick and gets a 1 count. He hauls him back up for a front facelock, Saxon drives him into the corner to break out, Sam jumps right back on it, plants him with a butterfly suplex and hooks both legs for 2. He looks to go up top an Huxley rolls out of the ring to get away, Gradwell gives chase outside and back in, buries a shoulder to the midsection from the apron, tries another and gets dragged into the ring for a double underhook backbreaker and a near fall. Saxon beats Sam down with forearms, posts his knee into the spine and wrenches back on the arms, Gradwell battles to his feet, but takes a knee to the ribs.
Huxley fires off right hands, Gradwell starts to absorb them and returns the favor in the corner, hits a flurry of uppercuts, then powers Huxley up onto his shoulders. Saxon slips out of it, tries a kick that's blocked, Sam clocks him with a forearm, runs him into the ropes for a short knee to the ribs, then attempts to shoot him to the ropes. Huxley puts on the brakes, they exchange right hands, Gradwell flattens him with a clothesline, goes upstairs for a diving headbutt and that's all she wrote.
Winner: Sam Gradwell (Diving Headbutt)
---
Always Use Your Head and visit the official Pro Wrestling Tees store for The Chairshot All t-shirt proceeds help support the advancement of your favorite hard-hitting wrestling website, The Chairshot!

---
Chairshot Classics: WCW Beach Blast '93 – A Day At The Beach, A Night For Revenge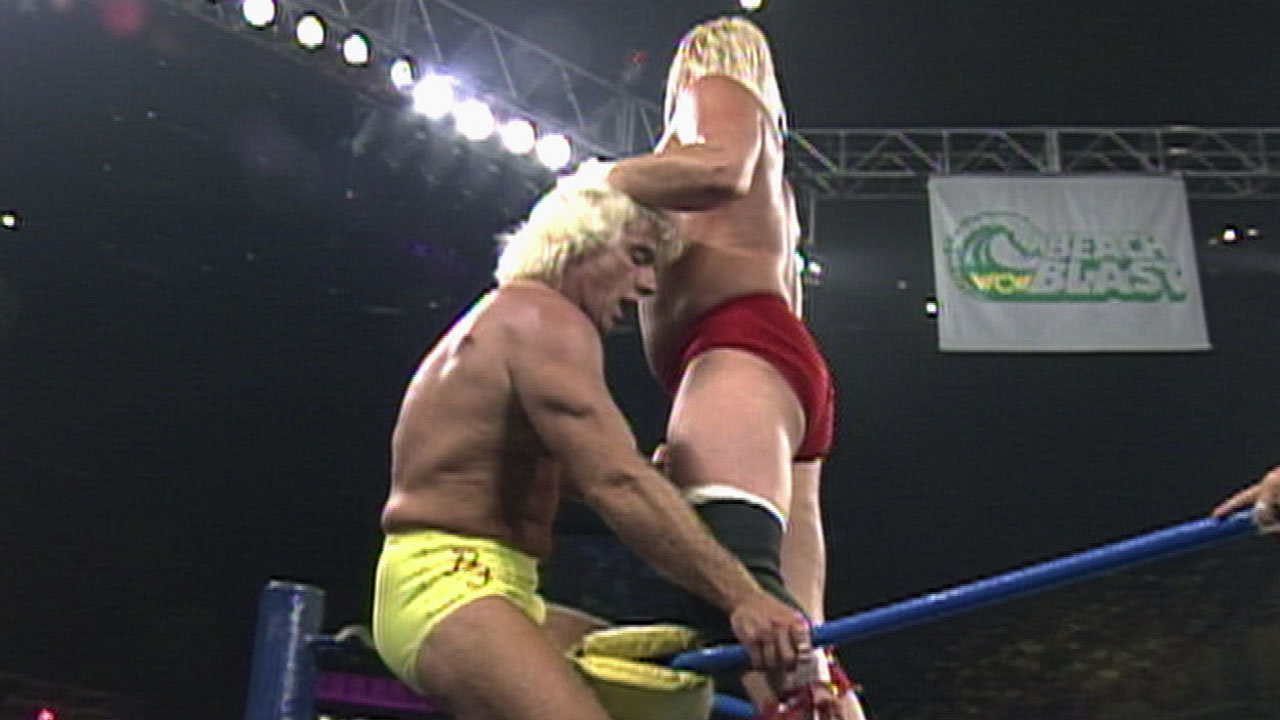 Open: Eric Bischoff & Missy Hyatt open the show. They discuss title matches including the Iron Man match for the United States Championship, and Ric Flair pursuing the NWA title once again. Jesse Ventura is running late to be at ringside as he's hanging out at a tiki bar with some ladies.
Match #1 for the WCW World Television Championship: WCW World Television Champion 'Mr. Wonderful' Paul Orndorff vs. 'All-American' Ron Simmons
Simmons gets the crowd riled up as some chant "Paula". Orndorff is irate. Simmons knocks him off the apron and goes on the attack on the floor. He rolls Orndorff back in the ring, kicks in the gut and knocks him down with a right. He sends Orndorff for a back elbow and follows it with a drop kick. A lateral press for two and Orndorff rolls out. The crowd gets on his case some more. He slowly steps back in. They feel each other out, drop toe hold from Mr. Wonderful but Simmons moves from the elbow.
Simmons grabs a wristlock and works over the arm.Simmons converts into a hammerlock, broken up with an elbow. Orndorff keeps striking with elbows and rights. Irish whip and Simmons moves out of the way. The All American goes back on offense and grabs an arm bar. They hit the ropes, Orndorff ducks a clothesline and jumps on Simmons' back with a sleeper. He shoves the former world champion into the corner and scores with a belly to back suplex. Orndorff heads up top and Simmons dodges the knee. Ron works over the knee that he just landed on, stomping it down on the mat from behind. More kicks to the inside of the knee and Simmons uses the bottom rope for more leverage. Simmons locks in a figure four but Orndorff was too close to the ropes.
Orndorff rolls outside and baits Simmons. He pulls the challenger out to the floor and ambushes him. Simmons rolls back in and Orndorff is still on the attack, grabbing a reverse chinlock. Simmons works to his feet, breaks the hold and lands a shoulder tackle. Orndorff comes right back with a high knee lift, and he drops that knee across Simmons' jaw. Front face lock by the champ, Simmons scores some body shots, breaking the hold. Irish whip but Orndorff gets his foot up. Lateral press and Simmons kicks out. Orndorff goes back to the reverse chin lock, the crowd cheers Simmons on. Simmons tries fighting from his knees, Orndorff measures him with rights.
Reverse whip to the ropes and Simmons scores with a powerslam and gets a two count. Orndorff with a shot to the throat, he sends Simmons to the ropes, a backbody drop is reversed with a sunset flip and the champ kicks out. Orndorff sends him again but Simmons stops short of a dropkick. Simmons sends Orndorff for a big clothesline, sends him again for a back elbow and Orndorff again kicks out. Front facelock and a snap suplex by Simmons but Orndorff is too close to the ropes. Orndorff changes momentum with a thumb to the eye, he sets Simmons up for a piledriver and it's reversed with a backdrop over the top rope, prompting a DQ.
Winner and STILL WCW World Television Champ: 'Mr. Wonderful' Paul Orndorff (Disqualification)
After The Bell: Simmons doesn't realize he's been disqualified and sets up Orndorff for a top rope shoulder tackle. The ref explains what happens and Orndorff tries to blindside Simmons with the belt. The challenger ducks and turns the fate on the champ. He poses with the belt as Orndorff retreats.
EA's Take: It's been a while since I've seen Ron on a PPV. He was hot leading into his 1992 championship win, but his reign was somewhat underwhelming and then he got hurt. Great to see the fans give him a good response, but part of it was the fact that Orndorff was getting great heat as the injury really derailed all the momentum Simmons had prior.
Match #2: Marcus Alexander Bagwell & 2 Cold Scorpio vs. Tex Slazenger & Shanghai Pierce
Pierce and Bagwell start us out and lock up quickly, Pierce with position in the corner. He breaks it off and the crowd boos at his taunting. Collar and elbow, side headlock by Bagwell, they hit the ropes and collide twice with shoulder blocks. They go for a third time, Bagwell with a baseball slide under Pierce's legs, he ducks a clothesline and lands a cross body. Slazenger charges in, Scorpio helps his partner and they double team the big man face first on the mat. Scorpio tries to elevate over the top rope and it prompts an all out brawl on the entrance ramp. The Texan team bails to the floor and the babyfaces hold the ring.
Slazenger is tagged in to face Bagwell, he taunts Scorpio and they oblige with a tag. Scorpio dances and Slazenger doesn't like it. Collar and elbow tie up, Slazenger with the side headlock into the ropes. Slazenger wins with a shoulder tackle. Scorpio hits the ropes and he is hit with a huge back drop. Slazenger sits him on the top rope. Scorpio blocks strikes and scores with a big cross body. He follows with a drop kick and an arm drag, and holds on with an arm bar. Bagwell is tagged back in for a double team hip toss. He latches on with a wrist lock and Tex fights out with forearms. Pierce is tagged back in, he's caught with a drop toe hold.
They hit the ropes, Pierce with a shoulder tackle. Bagwell leapfrogs him twice and scores with an arm drag, hanging onto the wrist. Pierce with a forearm and a scoop slam. Tag is made to Slazenger and he's met with an arm drag. Bagwell with a suplex and a two count. They hit the ropes and Pierce cheapshots Bagwell from behind. Slazenger takes advantage, elbows the skull and brings Bagwell down, going into the hammerlock. Pierce is tagged in and picks up where his partner left off. Quick tag back to Slazenger who stomps away. The fans rally for Bagwell who is head butted. They hit the ropes and Bagwell leaps with a sunset flip.
Slazenger kicks out and hits a vicious clothesline. Scorpio saves his partner from the pin. Pierce is back in and stays in control. He throws Bagwell into his corner and runs a distraction to get a double team. Snapmare into the reverse chinlock by Pierce on Bagwell. He's held on the mat and Slazenger helps his partner get extra leverage. Bagwell works to his feet, breaks the hold with elbows he he's caught with kick to the gut and a side saulto suplex. Lateral press and Scorpio makes the save again. Tag is made to Slazenger and he holds the hammerlock. They work back to their feet and Slazenger still has the arm bar.
Shots to the midsection by Bagwell but he's brought down with a drop toe hold and a tag is made back to Pierce who drops a big elbow. Scoop slam by Pierce but Bagwell dodges the elbow drop. Tag is made to Tex and he cuts off Bagwell from his tag attempt. He lifts Bagwell on his shoulder, lands a shoulder breaker and Pierce is tagged in who drops the elbow. Cocky cover and Bagwell kicks out. Forearm to the back and Bagwell meets the turnbuckle. Irish whip and Bagwell moves out of the way. Marcus crawls under Pierce's legs and he makes the hot tag to Scorpio. 2 Cold with quick strikes and a back elbow. Side kick to a charging Slazenger.
He whips Pierce into the corner and scores with a superkick. He heads for the top rope and lands a big splash. Slazenger saves the cover, Bagwell comes in to deal with Tex. They whip the heels into one another, Slazenger is drop kicked out of the ring. Double Irish whip to Pierce, Bagwell ducks a clothesline and hits a belly to back suplex. Scorpio heads for the top and lands a 450 splash for the win.
Winners: Marcus Alexander Bagwell & 2 Cold Scorpio (Scorpio/450 Splash)
EA's Take: Fans would better know Pierce and Slazenger as the Godwinn's of the WWF in a few more years, but this might be some of the better in-ring work we will see out of the big bruisers. This team of Scorpio and Bagwell is a lot of fun, but this match could have used a little more 2 Cold in my opinion as he's by far the most entertaining of the four at this time.
In the Arena: Missy Hyatt is joined by Paul Orndorff and someone they simply call The Equalizer. She knows a lot of people who want to take his TV title, but Mr. Wonderful explains why he's the John Wayne of professional wrestling. He plays by the rules, and when things get tough he can handle it. Ron Simmons should be punished for tossing him over the top rope. Simmons can keep coming, but he's going to keep on choking just like Florida State. A guy like Ricky Steamboat is too old to come after his title, they call him the old man by the sea.
Match #3: Erik Watts vs. Lord Steven Regal w/Sir William Dundee
Watts comes in for a tie up and Regal struts away. They bluff once again and they finally attempt a lock up, Regal maneuvers out of the way. Finally a collar and elbow, Regal grabs a modified arm bar, moves it into the wrist lock. Watts reverses it on him and Regal dances around. Regal somersaults out and hits a monkey flip but Watts keeps hold of the wrist. Regal gets position for a snapmare and moves into an arm bar.  Regal ducks a kick to the head, Watts flips over and kicks Regal off of him.
Watts with a backdrop and he stays right on the arm. He drives the knee in. Regal jumps to his feet, reverses out of the hold with a wristlock takedown. Lateral press and Watts kicks out. Regal holds his wrists to the mat, Watts tries to bridge out, Regal jumps on top of him but Watts somersaults backwords and holds the wrists strong. Regal counters out of it with a top wristlock, driving Watts down to the mat. Test of strength on the mat, Watts makes it to his feet. Regal flips him over for a pin, quickly countered. Collar and elbow tie up, hammerlock by Watts. Regal moves him in corner, breaks the hold with an elbow and takes him down with a drop toe hold.
Watts spins out of a front face lock and scores with a hip toss. He holds Regal on the mat with the arm bar. He works into a standing hammerlock, Regal reverses with a backdrop but Watts hangs on for a sunset flip. Regal goes into an ankle submission. He lifts Watts for European uppercuts and forearm shots. Snapmare takedown, he moves the knee pad off but Watts dodges it. Whip to the ropes and Watts takes the legs out from under him. He sets up for the STF, locks it in but Sir William Dundee hits him in the face from the floor. Regal blindsides him with a schoolboy and we have our winner.
Winner: Lord Steven Regal (Schoolboy)
EA's Take: A welcome to WCW PPV's to one of the most underrated talents in professional wrestling history. I say that acknowledging he won his share of belts and that he continues on as the General Manager of NXT, but Regal was brilliant in the ring. The little things make all the difference in professional wrestling and Regal's crisp technical skills, believable selling, facial expressions and mannerisms were always great from him. One of the competitors you couldn't really appreciate until you're older and have a better understanding of everything. Also, how is Erik Watts still employed?
---
Always Use Your Head and visit the official Pro Wrestling Tees store for The Chairshot All t-shirt proceeds help support the advancement of your favorite hard-hitting wrestling website, The Chairshot!

---
Chairshot Classics: WWF King Of The Ring 1994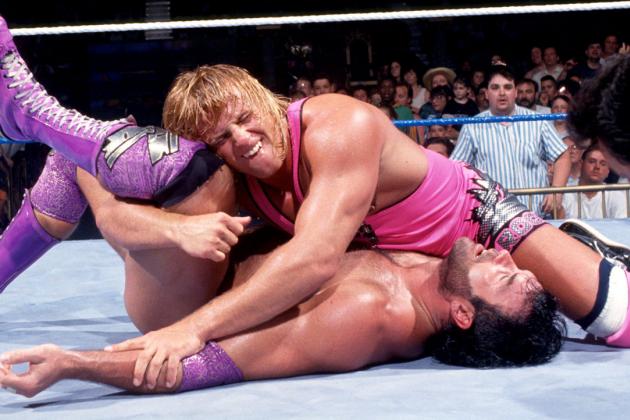 Despite all the controversy, WWE Crown Jewel is moving forward as planned on November 2nd and not only will the event feature the in-ring return of Shawn Michaels when D-Generation X meets The Brothers Of Destruction, but also the World Cup tournament. So today, we're looking back at another past WWE tournament with the 1994 King Of The Ring! Following Bret Hart's King Of The Ring win last year, his brother Owen looks to claim the throne for himself and step out on his own. However, the likes of Razor Ramon, Bam Bam Bigelow, Jeff Jarrett and The 1-2-3 Kid all have their sights set on the crown. Let's jump into the action!
Open: Earlier in the day as the camera crews were setting up around the tournament bracket board, Jeff Jarrett showed up to do some premature advancing of his name. Owen Hart would walk in to correct him, followed by Bam Bam Bigelow and Irwin R. Schyster. Todd Pettengill then voices over highlights showcasing tonight's card, including the first round tournament matches, our WWF Title match and Roddy Piper vs. Jerry Lawler.
In The Arena: Bill Dunn asks the crowd to please rise, as Ricky Medlocke of the band Blackfoot sings our National Anthem.
Match #1 – King Of The Ring Quarterfinals: Bam Bam Bigelow w/Luna Vachon vs. Razor Ramon
Luna has some words for The Bad Guy and he tosses his toothpick in her face, Bam Bam ambushes him from behind as the bell rings, clobbering him down to the mat. He sends Ramon to the ropes for a shoulder block, whips him back in for another, plants him with a body slam, drops a headbutt and follows with a big leg drop. Bigelow to the top turnbuckle for the Diving Headbutt, Razor rolls out of harm's way, scores with big right hands, irish whip to the corner is reversed and The Bad Guy hits the turnbuckles hard.
The Beast from the East looks to send him back across, Ramon reverses, follows in and slides under the legs to the outside, trips Bam Bam up and yanks him in an unforgiving position into the ring post. The Bad Guy climbs back in, comes off the 2nd rope with a bulldog for a near fall, starts to target the left leg with elbow drops and grabs a heel hold. Bigelow kicks him away, goes for a kick that gets caught, tries to bring his other foot around for an enzuigiri, Ramon ducks it and then staggers him with a clothesline. He goes to the ropes for another and can't bring Bam Bam down, tries once more, The Beast from the East side-steps it and uses the momentum to dump Razor over the top to the floor.
Bam Bam goes out and hits a couple of rights before rolling Ramon back in, clubs him in the back, loud "Razor" chants and Bigelow puts the boots to him for a count of 2. He clocks Razor with an enzuigiri for another 2 count, drives headbutts into the lower back, then powers him into a torture rack. The referee checks the arm, Ramon doesn't let it drop on the third attempt, Bigelow can't hold him up anymore, flips him over to his feet for a side headlock and The Bad Guy counters with a back suplex. Both guys stagger to their feet, Ramon blocks right hands and returns fire, irish whip to the corner is reversed, Bam Bam charges in and The Bad Guy side-steps out of the way.
He delivers a body slam, lifts him up to prop him on the top turnbuckle, Bigelow with a big back elbow to avoid it, then plants Razor with a body slam of his own. He scales the corner to go for the Bam Bamsault, Ramon pops to his feet, plants him into the canvas, stacks The Beast from the East up and gets a 3 count.
Winner: Razor Ramon (Bam Bamsault Counter)
EA's Take: This has nothing to do with the match, but I need to address it right off the bat…why on Earth is Art Donovan on commentary tonight? Just awful. Anyways, good to open the night and tournament with this one as Razor is  over and Bam Bam was one of the best heels in the company. Honestly, either of these guys would have been excellent choices to win the whole thing. In case you're wondering, after retaining his Intercontinental Title at WrestleMania against Shawn Michaels, Ramon would lose it just a few short weeks later to The Heartbreak Kid's bodyguard, Diesel.
Backstage: Todd Pettengill is standing at the King Of The Ring board with Irwin R. Schyster & Mabel with Oscar, opponents in our next tournament match. IRS informs Mabel he's not worried about him and then next up will be Razor Ramon, then says he hopes 1-2-3 Kid makes it to the finals before walking off. Mabel thinks Schyster needs to stop thinking about Razor and be concerned with him, then states if he meets Ramon then he will learn who the real Bad Guy is.
Match #2 – King Of The Ring Quarterfinals: Irwin R. Schyster vs. Mabel w/Oscar
IRS tries to attack from behind after the bell, Mabel drives him head-first into the top turnbuckle over and over, levels him with a clothesline, then plants The Tax Man with a body slam. He hooks Schyster for a delayed vertical suplex, grabs a wristlock for clubbing blows to the back, brings him back to the canvas with a modified fireman's carry takeover, then drops a massive elbow to the chest. Mabel shoots Irwin to the corner and follows him in for a splash, IRS side-steps it, delivers a knee to the back to send the big man to the outside and takes himself a breather in the ring.
Mabel rolls back into the squared circle, Schyster meets him with right hands, sends him off to the ropes and drops him with the Write-Off followed by multiple elbow drops for a count of 2. He attempts to pick Mabel up for a body slam, can't lift the weight, Mabel counters to a small package for a quick 2 count and IRS swiftly starts putting the boots to him before slapping on a rear chinlock. The big man powers up to a standing position, backs Irwin into the turnbuckles to break the hold, hammers him with big punches, shoots him to the ropes and elevates him with a big back body drop.
Mabel runs him over with a clothesline, shoots Schyster back to the ropes for a high back elbow, then back in again for a sidewalk slam, nearly putting the match away. He drives IRS into the mat with another body slam, climbs to the 2nd rope, Irwin quickly shakes the ropes forcing Mabel to lose his balance, he crashes down to the canvas, Schyster with a cover using the ropes for leverage and he gets the win.
Winner: Irwin R. Schyster (Pinfall)
EA's Take: Ho-hum, pretty basic stuff here to get IRS to advance and meet Razor Ramon is the semi-finals. The company was trying out Mabel as a singles competitor for the first time as they still were enamored by Superstars of enormous size, but it wouldn't last past the summer and he'd slide back into tag team action with Mo.
Video: Earlier in the day, Mr. Fuji & Jim Cornette were prepping Yokozuna & Crush for their match-up for the WWF Tag Team Titles tonight. Cornette says Fuji has his boys well prepared to take the championships tonight, Fuji stating he wants The Headshrinkers to be squashed and for his guys to walk out as the new champs.
Match #3 – King Of The Ring Quarterfinals: Tatanka vs. 'The Rocket' Owen Hart
Owen steps into the ring after his entrance and Tatanka immediately meets him with right hands, the bell sounds and The Native American whips him back and forth into the turnbuckles, elevates him with a back body drop and gains a quick 2 count. He executes a vertical suplex for another count of 2, The Rocket goes to the eyes to stop the onslaught, slows things down with a standing side headlock, The Native American pushes him off to the ropes and gets knocked down by a shoulder block.
Hart goes back to the ropes, Tatanka drops down, leapfrogs over and catches him with a hip toss, shoots him back to the ropes for a Japanese arm drag, then grabs a side headlock of his own. Owen shoves him off to the ropes, Tatanka with a big shoulder knockdown, goes back to the ropes, The Rocket drops down and uses the momentum to toss him over the top to the floor. The Native American back to his feet, sweeps Owen's legs from the outside and drags him under the bottom rope, connects with a series of overhand chops, Hart returns fire and whips him shoulder-first into the ring post before rolling back inside.
We go backstage where IRS & Razor Ramon are involved in a shoving match, WWF officials having to step in between them as Tatanka pulls himself back into the ring in the arena. Owen drops him on the 2nd rope and chokes away, hits the ropes and drops all his weight onto the back with a seated senton, then rakes Tatanka's face on the top rope. He plants The Native American with a gutwrench suplex, heads upstairs for a dropkick, hooks the leg and gains a near fall before grabbing a rear chinlock. Tatanka fights up to his feet, hits the ropes and ducks under a clothesline, The Rocket slaps on a sleeper hold and The Native American starts to fade down to the canvas.
The referee checks the arm, Tatanka shows some life on the third attempt, battles his way up, Owen clocks him with fists, drives him head-first into the top turnbuckle over and over, but it has little affect and The Native American goes into his war dance. He pummels The Rocket with knife-edge chops and punches, makes a cover for a count of 2, irish whip to the corner is reversed, Owen follows him in and runs into a boot to the jaw. The Native American spikes him with a DDT for a near fall, plants him with a body slam, heads to the top rope for an overhand chop, but still can't get a 3 count.
Tatanka sends Hart to the corner and charges in behind, The Rocket looks to hop up and over, gets caught on The Native American's shoulders, but Tatanka gets frustrated after another 2 count. He argues with the official about the count, catches Owen trying to sneak up from behind, irish whip to the ropes is reversed by The Rocket for a back body drop, Tatanka goes for a sunset flip, Hart drops down on top, hooks the legs and advances.
Winner: 'The Rocket' Owen Hart (Sunset Flip Counter)
EA's Take: Another bit of a "ho-hum" contest, but much better than the previous IRS/Mabel match. Owen is really on fire as a heel following his win over Bret at WrestleMania, a quarterfinals loss here would have made no sense whatsoever, no matter how over Tatanka was at the time.
---
Always Use Your Head and visit the official Pro Wrestling Tees store for The Chairshot All t-shirt proceeds help support the advancement of your favorite hard-hitting wrestling website, The Chairshot!

---