Rusev Must Deliver Vs. AJ Styles At WWE Extreme Rules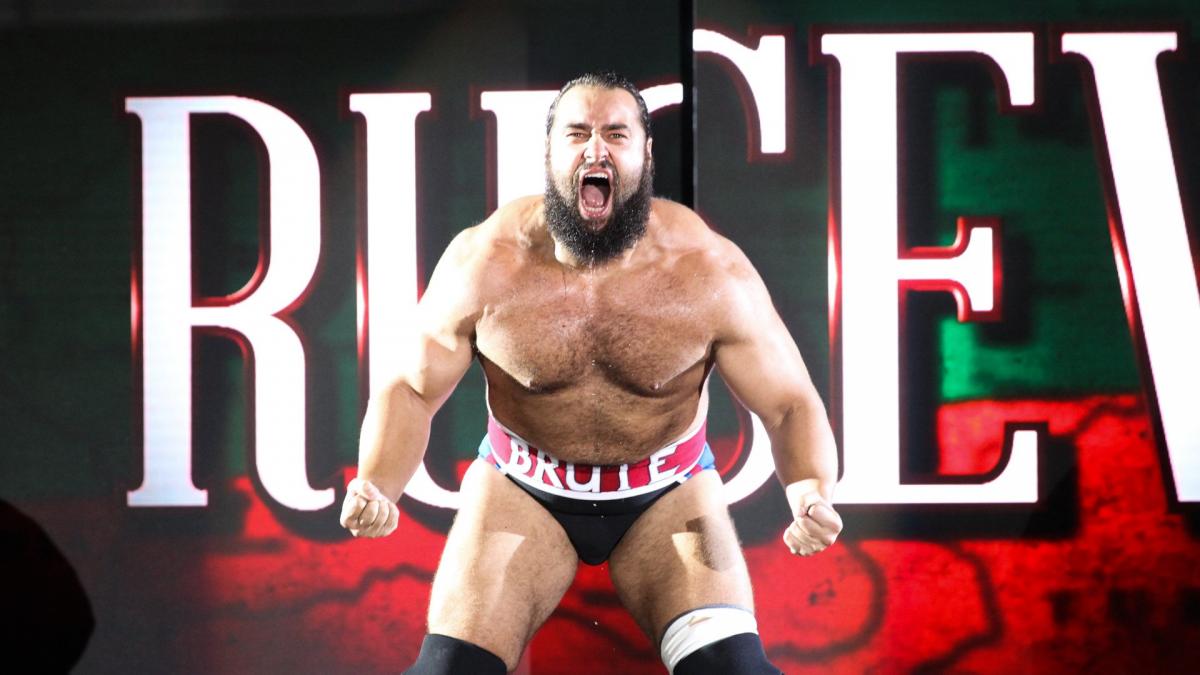 Rusev will attempt to dethrone AJ Styles for the WWE Championship at Extreme Rules on Sunday, July 15. The Bulgarian Brute is the latest to step up to the Phenomenal One and many fans are hoping that July 15 will indeed be Rusev Day.
But could Rusev actually leave Extreme Rules as the new WWE champion? His critics say no, mostly because it just doesn't seem like the right time for him. This match is not the result of a month long rivalry that saw both men trade victories back and forth. This is one title match on one night.
Styles isn't exactly showing exhaustion in terms of championship defenses. Shinsuke Nakamura may have fatigued him psychologically but AJ has never looked better in his career. He's a main event guy and he's arguably the best in the world. Rusev has his fans but not many of them are putting him on that same level.
This isn't happening because Rusev is long overdue for a WWE Championship run. He has come a long way since his days as the taped foot foreign threat. Rusev has earned his spot in the company and has worked hard to get there. But when fans think of guys that could believably wear the strap right now, is Rusev in that conversation?
The fact is that his upcoming match with AJ Styles is an opportunity. That may be all it is. The company is surely aware of what Rusev has to offer and fans know that as well. Otherwise he wouldn't be a featured Superstar and he wouldn't be popular. So maybe this opportunity is  Rusevs because it's time to see what he's really capable of.
A WWE title shot against a man the caliber of AJ Styles does not come around all that often. When they do, they're not usually presented to guys deemed unworthy or undeserving. So getting this shot at Extreme Rules is a big deal and Rusev surely knows that.
This is the same guy that was trusted to face The Undertaker at The Greatest Royal Rumble in Saudi Arabia. WWE must have some level of confidence in him. Combine that with a surge in popularity thanks to the Rusev Day gimmick and it appears as though the company has its next great main event star. So why not give him the chance to step up and prove it?
Could it be that the only one in Rusev's way is Rusev? He does seem to have everything it takes to succeed at the elite level. He's strong, he's solid in the ring and he is comfortable on the mic. He has great timing and he also has a good sense of humor, which makes him accessible. Fans can see that Rusev is having fun and that makes him fun to watch.
But when was the last time Rusev managed to take all of his talents and use them to his benefit? The popular belief among many WWE fans is that the company tends to hold guys down for various different reasons. Is that true of Rusev? Or is he just not performing up to his potential?
The only way to really answer that question is to put him to task. Any time he was asked to deliver in the past, Rusev usually did. That is certainly part of the reason why he's so popular now. The fans acknowledge his hard work and appreciate him for it. But they want more of it.
Can those same fans imagine a world in which Rusev defeats AJ Styles and becomes the new WWE champion? If not, then is Rusev to blame for that or does the fault lie with the company? Rusev does have a chance to show what he can do and whether he wins or loses, he should look good. Much of that will be thanks to his Extreme Rules opponent.
AJ Styles is the best of the best. He's so good that he's automatic. He makes it look so incredibly easy in the ring and he's earned the right to be thought of as perhaps the No. 1 talent in the world today. His greatness is due to what he can do in the ring of course. But it's also due to what he does for others.
AJ can make a guy look better than he ever could with anyone else. That is the hallmark of a true professional. AJ prides himself on being the best but that pride exists because he knows what he can give his opponents. Styles carries the match and tells a great story from start to finish. All the other guy has to do is show up and listen. If he does his part, then magic will be made. This is what Rusev needs to do on July 15.
However Rusev must not only do his part, he must do it with style. Rusev must be his own man and do what only he can do in the ring. There will be no pressure in terms of the match itself because AJ will call the shots. But Rusev must be ready to shine every time he gets the upper hand. If he does, then he may come out of Extreme Rules much better than when he went in.
Rusev is a star on the rise and his fans know that. While some are asking why he should get a chance, many others are asking why he shouldn't. Rusev has what it takes to succeed in WWE but he must be a man on a mission to do so.
Otherwise, his WWE title match with AJ Styles will fall flat. There are plenty of talented guys ready and willing to step up if Rusev fails. But The Bulgarian Brute has come too far and done too much to lose his luster now. He can show up at Extreme Rules and show the world he deserves to be in that spot. Perhaps July 15 will be Rusev Day after all.
King's WrestleMania Rewind: Stone Cold VS. Scott Hall (WrestleMania X8)
Chris King is back with another WrestleMania Rewind, looking at the NWO's Scott Hall battling Stone Cold Steve Austin at WWE WrestleMania X8 from Toronto!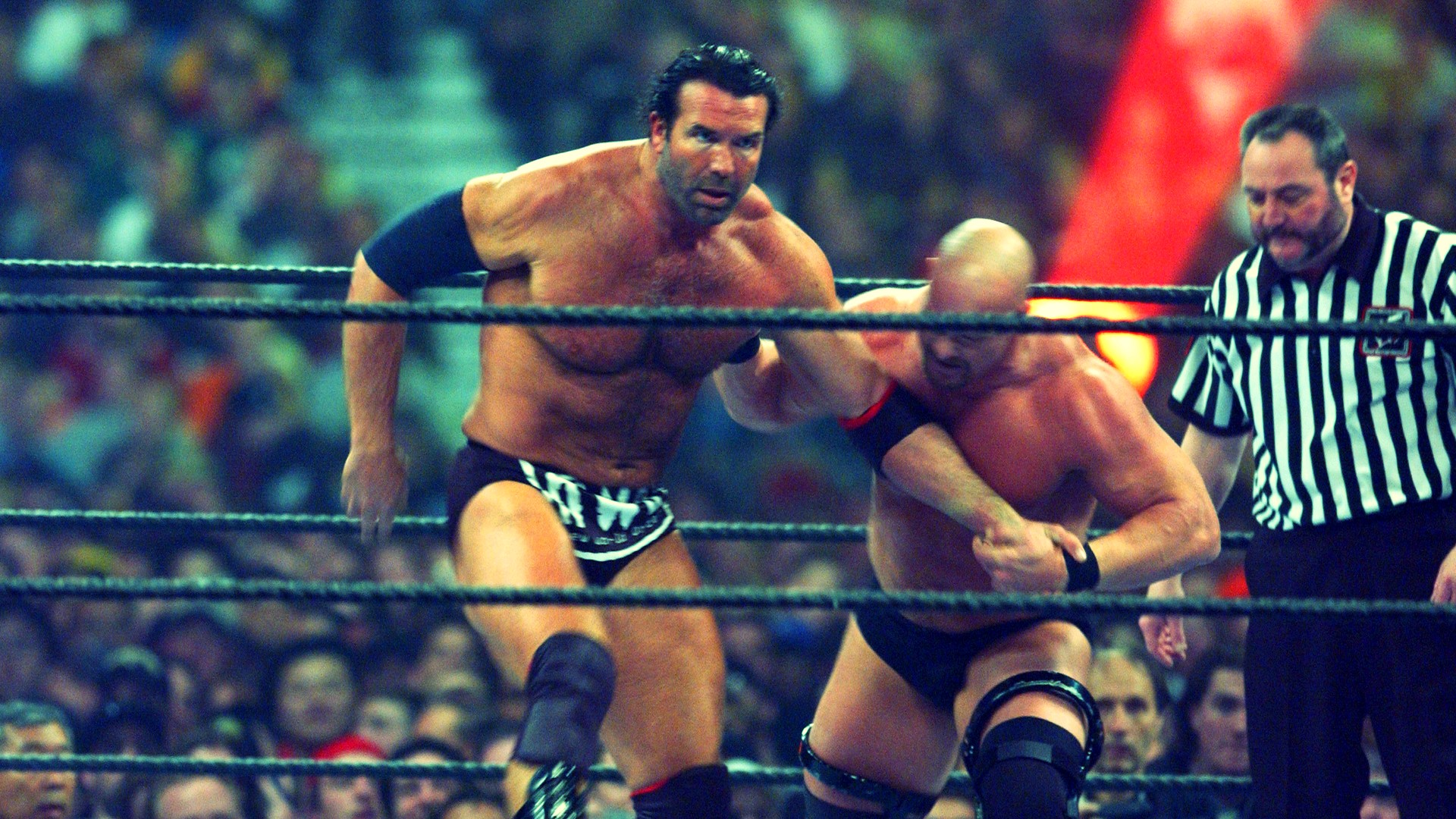 Chris King is back with another WrestleMania Rewind, looking at the NWO's Scott Hall battling Stone Cold Steve Austin at WWE WrestleMania X8 from Toronto!
Chris King is back this week with another edition of WrestleMania Rewind, where he is rewatching all the past Mania matches and feuds. This week you're in for a treat as we look back at 'Stone Cold' Steve Austin vs. Scott Hall at WrestleMania X8.
In late 2001, Vince McMahon bought out his competition WCW and acquired the rights to a plethora of talent including Booker T, Eddie Guerrero, Chris Benoit, and the iconic trio known as NWO. Hulk Hogan; Kevin Nash, and Scott Hall were hell raisers, and what better way to make a name for yourself than take out the two top superstars in the WWE The Rock, and Stone Cold?
The NWO cost Austin his chance at becoming the Undisputed Champion at No Way Out during his match with Chris Jericho. Adding insult to injury, the NWO spray-painted 'The Texas Rattlesnake' with their brand logo just like they did in WCW. As you can imagine, Austin was pissed and out for revenge against the group and primarily Scott Hall.
Hall would challenge Stone Cold to a match at WrestleMania 18. Both superstars beat the living hell out of each other leading up to this highly-anticipated match for who runs the WWE.
The glass broke and Stone Cold made his iconic entrance, and black and white NWO covered Halls' entrance alongside Kevin Nash. With the odds stacked against 'The Toughest S.O.B' could Austin or NWO prove their dominance? Sadly the NWO  broke up that very night when Hulk Hogan came to the aid of his adversary The Rock after their 'iconic' dream match. Stone Cold would ensure the victory with the Stunner. Hall would perform an Oscar-worthy sell over the finisher.
What a time to be a wrestling fan in the 2000s when nothing was impossible for WWE. Who would've thought WCW would go out of business and Hogan would make his long-awaited return to WWE?
King's WrestleMania Rewind: Seth Rollins vs. Kevin Owens (WWE WrestleMania 36)
Chris King takes a look at the most underrated WWE WrestleMania matches, and starts off with Seth Rollins battling Kevin Owens at WrestleMania 36!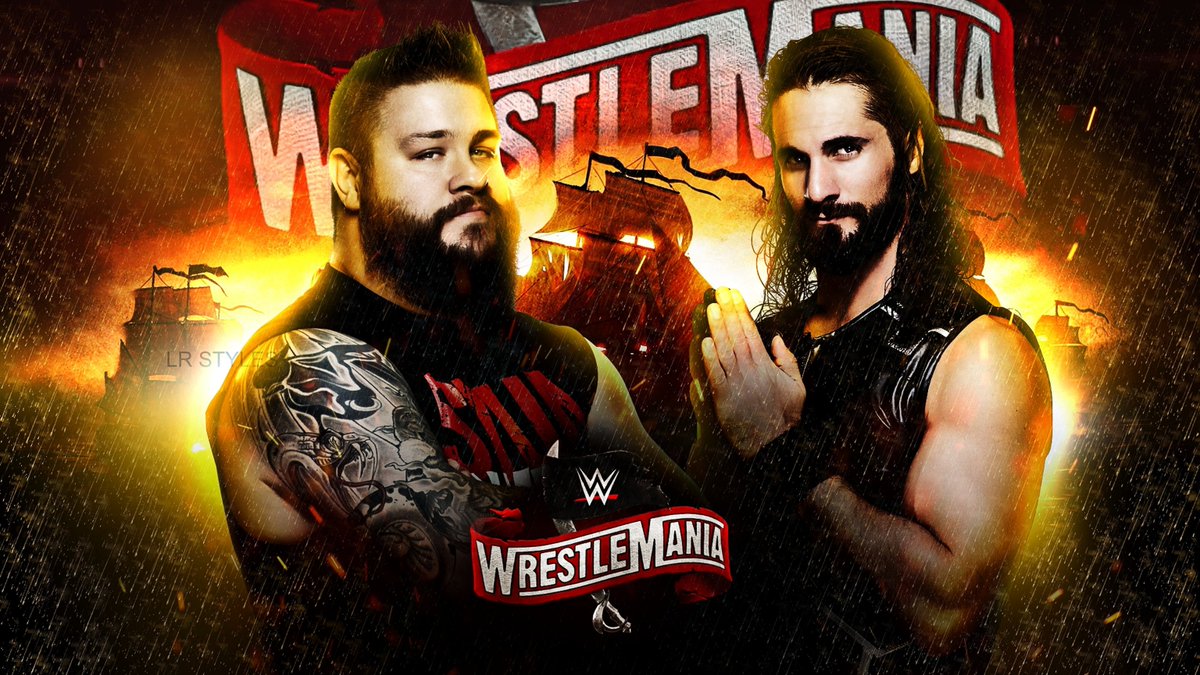 Chris King takes a look at the most underrated WWE WrestleMania matches, and starts off with Seth Rollins battling Kevin Owens in the WWE Performance Center at WrestleMania 36!
Chris King is starting a new series heading into WrestleMania season dubbed WrestleMania Rewind. Each week he'll be going back and sharing his insight over underrated matches at the Show of Shows. First up, is Kevin Owens vs. "The Monday Night Messiah" Seth Rollins at WrestleMania 36.
At the 2019 edition of Survivor Series, Rollins sacrificed himself during the men's traditional match allowing SmackDown to ultimately gain the victory. The following night the self-proclaimed Messiah, berated the whole roster but KO was not having any part of it. Owens quickly became a huge barrier in Rollins' cause for the greater good. The Authors of Pain attacked Owens with Rollins' character in question.
Owens finally had enough of his rival's mind games and torment and challenged Rollins to a match on the Grandest Stage Of Them All. Rollins mockingly accepted his challenge and the match was made official for night one of WrestleMania. Owens came out of the gate beating the holy hell out of the Monday Night Messiah trying to achieve his long-awaited moment at Mania but, Rollins tried to steal a disqualification victory by using the ring bell.
Owens hellbent on revenge provoked Rollins into turning their encounter into a no-disqualification contest where the fight could be taken all over the empty arena. The highlight of the match, was when KO used the WrestleMania sign to deliver a thunderous senton bomb through the announce table. Owens would secure the victory with a Stunner in an incredible match. Despite having no crowd during the pandemic era, both KO and Rollins put on an intense performance under the brightest lights.
In my personal opinion, this was a great feud that helped both superstars in their transformation as compelling characters for years to come.