SummerSlam Speculation: July 22-28 2018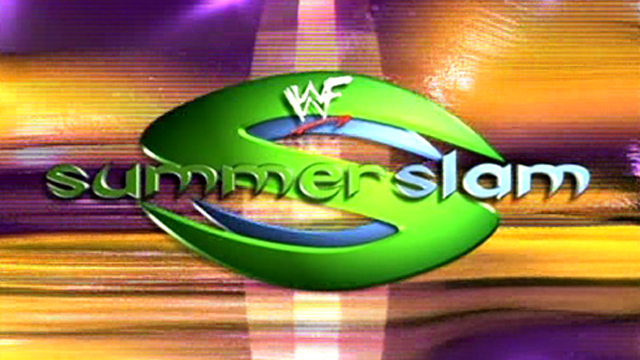 So we are in Week 2 of WWE's build for SummerSlam and what a week it has been! Several title matches were made and several promising storylines have been either started or showed some development. So let's take a look at the SummerSlam build for Raw and SmackDown Live this week!
RAW:
WWE Universal Title: Well, we got our answer Monday Night. The Main Event at SummerSlam is going to be Roman Reigns vs Brock Lesnar Part IV. Reigns earned the opportunity (though, he really shouldn't have had to, IMO) after beating Lashley tonight on RAW in an amazing match. Lesnar is scheduled to appear on RAW next week to face his new #1 Contender.
WWE Intercontinental Title: Ziggler was supporting his pal, Drew McIntyre on Monday in McIntyre's match against Finn Balor. Ziggler inserted himself in the match, which brought Rollins out to the ring. Angle restarted the match as a tag match, Rollins and Balor won.
Later on, Seth revealed that he has a match against Ziggler for the IC Title at SummerSlam. However, given that we're about a month away from SummerSlam, I fully expect this to change into at least a Triple Threat.
An interesting tidbit came in the aftershow interview. Seth was discussing Ziggler and the presence of Drew McIntyre and made a comment about having to go back to his old tricks, which has lead to speculation that he might have some back up in the ring to counter McIntyre. A lot of people are hoping that means the return of the Lunatic Fringe, who is due back around SummerSlam or early September.
RAW Women's Title: Ronda is finishing up her suspension, but Alexa was supporting her buddy, Mickie James, against Natalya tonight, helping her gain a victory over the Queen of Harts. However, Ronda Rousey WILL be back on RAW next week, so I'm not picturing Little Miss Bliss being quite so happy next Monday.
RAW Tag Team Titles: B Team defeated the Deleters of Worlds to retain their titles. We also saw Deleters of Worlds turn heel, which means this feud isn't over, but it remains to be seen how this turn will affect the tag team picture heading into August.
In an interesting turn, Authors of Pain cut a very rough promo that was answered by Titus Worldwide, which turned into a brawl that ended with Titus and Apollo Crews standing tall. That's going to be a feud to watch.
Sasha vs Bayley: So far, this reconciliation seems legit. Sasha and Bayley got a victory this week over a jobber tag team and seemed back on the same page, but I'm still predicting that it'll blow up just in time for SummerSlam.
Strowman vs Owens: Kevin Owens made his return this week and cut a very babyface sounding promo on Strowman. Owens has been suffering from a lack of direction and this feud has been interesting. Owens approached Stephanie and Angle and demanded a match against Strowman at SummerSlam and said that if Strowman lost, no matter how he loses, Owens would win the Money in the Bank Contract. Stephanie agreed, over Angle's objections, so we now have our second match for SummerSlam.
Elias vs Lashley: Okay, nothing's been set in stone, but I think Elias is going to feud with Lashley after this given his reaction to Lashley interrupting his fifth attempt at singing.
Finn Balor: I didn't include Balor last week because it wasn't clear to me what Balor's storyline going into SummerSlam was going to be. It's not really any clearer what the plans for Balor are, but he does have a few options after this week: Continue his feud with Corbin or start a new feud with McIntyre. There is also the Intercontinental Championship match to consider. Any of these options would make for an interesting SummerSlam in Brooklyn for the Demon.
SmackDown Live:
WWE Championship: So, last week, Paige announced that she would reveal the new #1 contender for AJ Styles' WWE Championship that will decided at SummerSlam. The new #1 Contender ended up being Samoa Joe after James Ellsworth caused such a ruckus and insulted Paige to the point that she fired him and had him thrown out of the building. While Paige was dealing with that, Joe attacked AJ from behind and locked in the Coquina Clutch before signing his name to the contract. Later on, it was revealed that he WAS the intended #1 Contender, but Paige wasn't happy about how he went about doing things, though he didn't seem to care.
AJ and Joe are hardly strangers. They've feuded in Ring of Honor and TNA, and their matches were always good, so I have high hopes for this match.
WWE US Title: There didn't seem to be much development in the US Title picture. Nakamura cut a promo mocking what happened between Hardy and Orton last week, but there doesn't seem to be any plans for Nakamura right now.
SmackDown Women's Championship: It's official, Becky Lynch is going to SummerSlam! Becky Balboa won an incredibly good match against Carmella by making the Staten Island Princess tap out to the Dis-Arm-Her. I am a little disappointed that James Ellsworth wasn't involved somehow in this, given his and Becky's history, but the match was good enough that he wasn't needed.
SmackDown Tag Titles: Tuesday was the first night of the Tag Team Tournament to decide who was going to face the Bludgeon Brothers at SummerSlam. Tonight's match was New Day vs Sanity. New Day would win this match and advance to the next round, but I still say that these two teams aren't done with each other.
Next week, we'll get the Bar back, though I'm not sure who they'll be facing just yet. I'm guessing the Usos.
Daniel Bryan vs Miz: This week was all about hyping 'Miz and Mrs.', but of course, Daniel Bryan interrupted by airing footage of Miz getting his can kicked. He apologized and then decided to apologize in person.
Miz's crack bodyguards ended up taking the beating Bryan probably would've given Miz if Miz hadn't distracted Bryan by throwing his 'daughter', which turned out to be a baby doll. The distraction was enough for Miz to get the jump on Bryan and ended with Bryan laid out in the ring.
Randy Orton vs Jeff Hardy: Last week, Randy Orton attacked Jeff Hardy during Hardy's US Title rematch against Shinsuke Nakamura. Orton 'explained' his actions by complaining that he'd spent sixteen years paying his dues in WWE and dismissed the fact that Jeff Hardy had been paying his dues when Randy was still in high school and getting a dishonorable discharge from the Marine Corps. Orton also blamed the WWE Universe for what happened and vowed to end Hardy's career. I fully expect this to be on the SummerSlam card if Hardy can heal up in time.
Rusev vs Andrade Almas: This is pure speculation, but these two had an amazing match on Tuesday and I can see them feuding at SummerSlam either one on one or in a mixed tag team with their managers who had a hell of a catfight going before Aiden English showed up. Another possibility is a Rusev/English feud.